Volunteers distribute school supplies to students of Aurora
2,274 students from elementary school in Paltic, Ibona, Umiray, and Matawe in Dingalan, Aurora received school supplies from Tzu Chi.
By Ben Baquilod
Tzu Chi volunteers distributed school supplies to more than 2,000 students from four barangays in Dingalan, Aurora on October 11 and 12. This was part of Tzu Chi's relief mission in the province after Typhoon Karding wreaked havoc on several parts of Luzon.
In Paltic Elementary School, 884 students received school supplies from the volunteers. Each school bag contains notebooks, pens, eraser and sharpener, colored papers, and alcohol.
Mayor Shierwin Taay participated in the distribution and thanked the Tzu Chi Foundation for extending assistance to the people of Dingalan. "This gesture of Tzu Chi is such a big help to ease the suffering of our compatriots," Mayor Taay said.
"What your foundation gave us is a blessing to our students, since many of their notebooks and school supplies got wet and damaged because of the typhoon," said Marilyn Alpuerto, Faculty President of Paltic Elementary School.
The school supplies were also an answered prayer for Myrna Sales and her six grandchildren who lost most of their belongings after Typhoon Karding devastated their home. "It feels good because Tzu Chi Foundation is there for us. I thought no one would care about us, but you came back," she said
After a successful rice and cash assistance distribution to 2,400 families, volunteers proceeded to turn over school bags to three other schools: 462 for Umiray Elementary School, 591 for Ibona Elementary School, and 337 for Matawe Elementary School.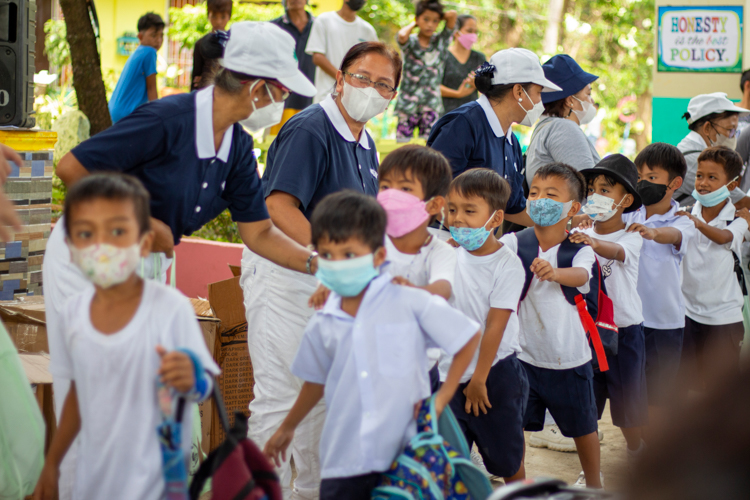 Volunteers guide the students during the distribution of school supplies at Paltic Elementary School in Dingalan, Aurora on October 11, 2022. 【Photo by Matt Serrano】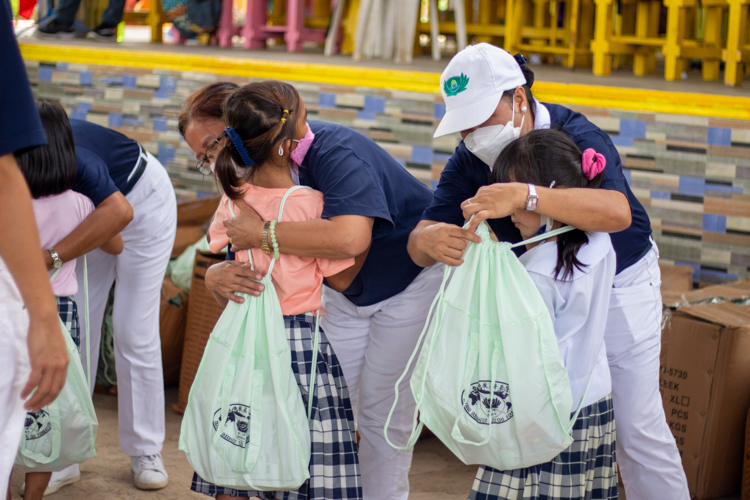 In the spirit of love and compassion, volunteers hug the students as they give them school supplies. 【Photo by Matt Serrano】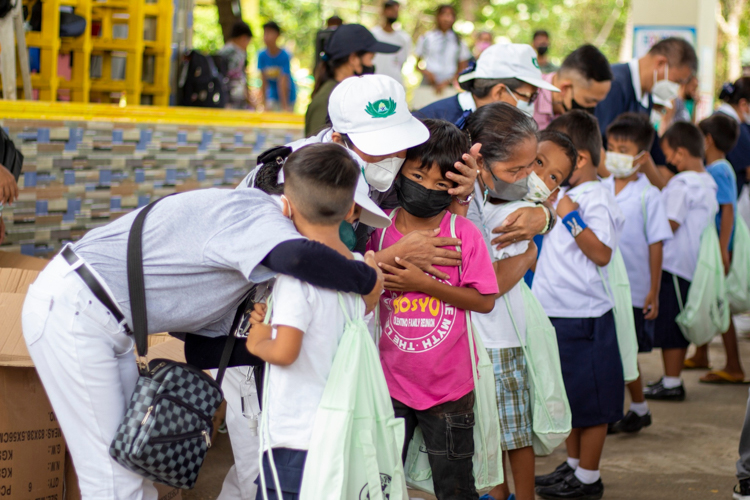 In the spirit of love and compassion, volunteers hug the students as they give them school supplies. 【Photo by Matt Serrano】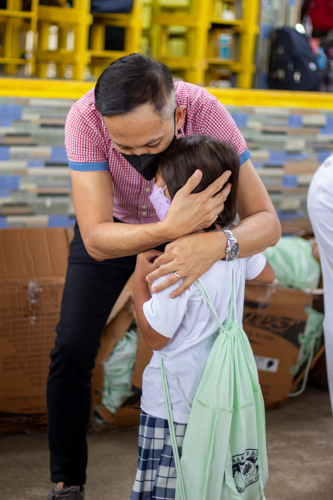 Dingalan Mayor Shierwin Taay gives support to Tzu Chi's school supplies distribution and relief mission. 【Photo by Matt Serrano】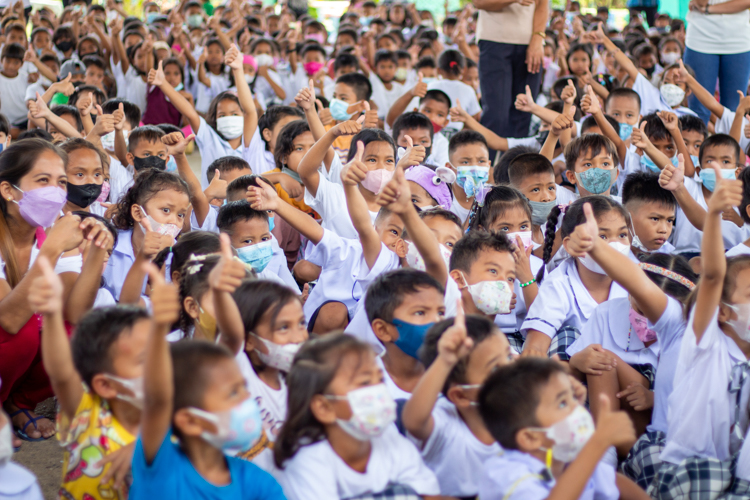 Students are ecstatic to welcome Tzu Chi volunteers to their school. 【Photo by Matt Serrano】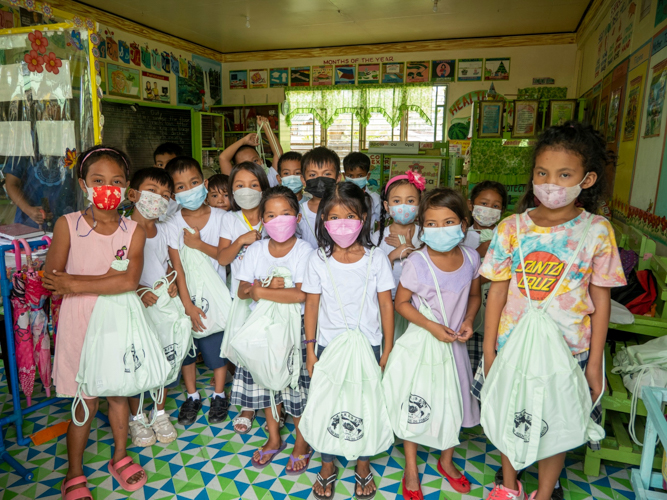 Students pose for a photo with their new school bags. 【Photo by Matt Serrano】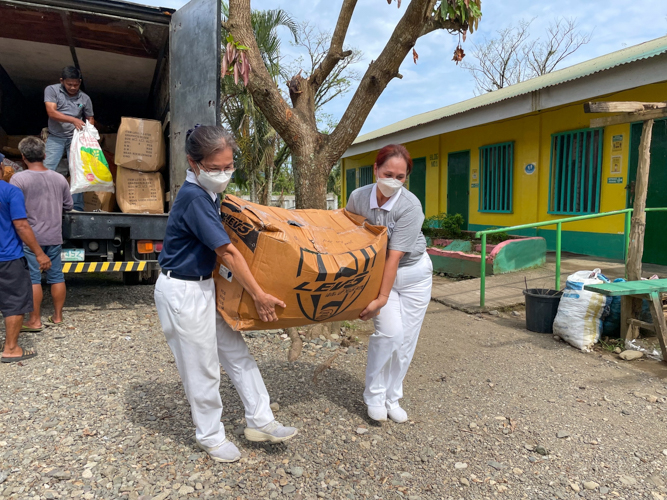 Volunteers unload boxes of school supplies to be distributed to Ibona Elementary School. 【Photo by Jeaneal Dando】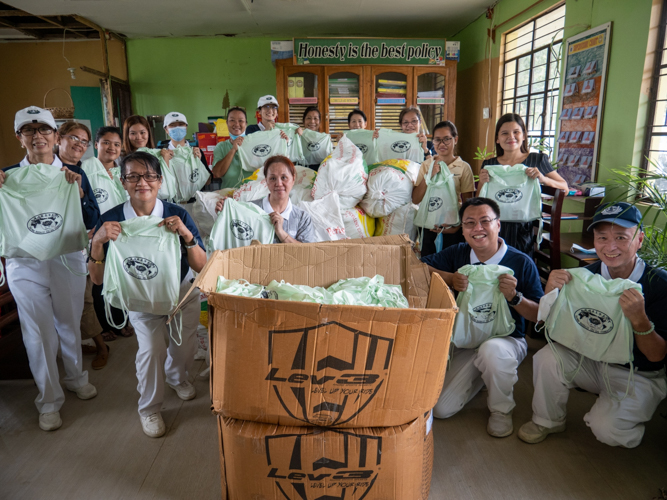 Tzu Chi volunteers and teachers from Ibona Elementary School. October 12, 2022. 【Photo by Jeaneal Dando】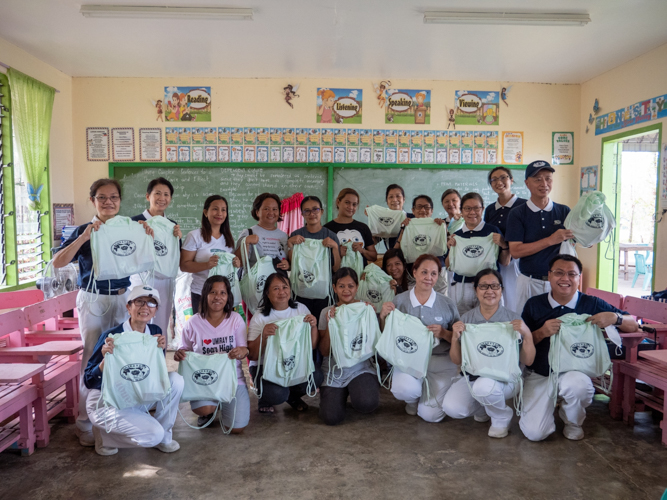 Tzu Chi volunteers and teachers from Ibona Elementary School. October 12, 2022. 【Photo by Jeaneal Dando】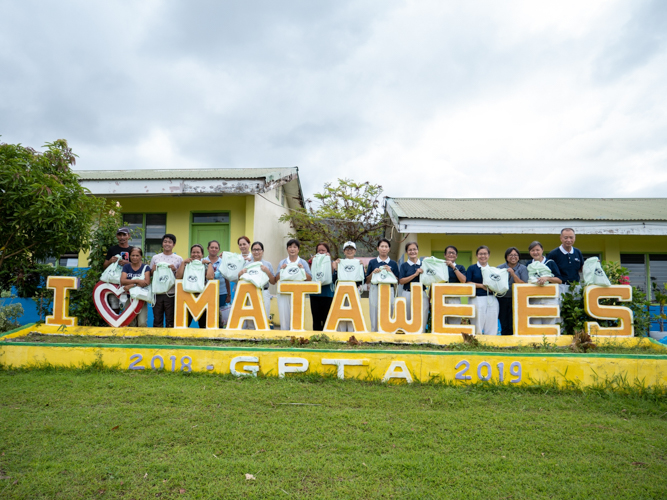 Tzu Chi volunteers and teachers from Matawe Elementary School. October 12, 2022. 【Photo by Jeaneal Dando】
Go Back