Typhoon Karding beneficiary grateful for Tzu Chi's medical assistance years ago
Antonio David underwent successful spinal surgery in 2013.
By Joy Rojas
At Tzu Chi Foundation's relief distribution efforts for victims of Super Typhoon Karding (Noru) in Dingalan, Aurora, last October 11 and 12, Antonio "Tony" David wasn't just there to thank Tzu Chi for its help and claim aid for his partially damaged home.
Surprising volunteers with a donation placed in an improvised bamboo coin bank, the 52-year-old resident of Barangay Paltic expressed gratitude for the surgery he underwent nine years ago, a life-changing procedure facilitated by the men and women in blue and white.
It all began when Tony, a driver by profession, started losing sensation and strength in his legs. The condition progressed to the point that he became paralyzed and bedridden for two years. Doctors diagnosed him with neurofibroma, benign tumors that grow on the body's nerves. Surgery was imperative, but because Tony didn't have the resources for it, he decided to go home to Dingalan.
In Dingalan, he tried his luck and approached then Vice Mayor Edgar Liu for help. The vice mayor referred Tony's case to his wife, Dr. Hui Sing Liu. An obstetrician and gynecologist from Chinese General Hospital and a member of Tzu Chi International Medical Association (TIMA), she referred his case to neurosurgeon Charles Yeo of UERM Hospital, who performed a successful spinal surgery in 2013.
Prior to his operation, Tony relied on a wheelchair and felt no pain when they pricked him from the waist down. "The first time they brought me to the Buddhist Tzu Chi Campus in Sta. Mesa, they had to carry me to the second floor," he recalls. "I guess that's why they approved me for surgery, because they saw how serious my condition was." Two weeks after surgery, he was discharged from the hospital, and upon recovery, he underwent physical therapy. Once he was fit to travel, he continued his therapy in Dingalan.
Nearly 10 years have passed and the surgery continues to impact their lives. With his health restored, Tony resumed work as a driver in Manila and was able to see his two children through school. Today, his eldest, a son, is an accountant for a company at Bonifacio Global City, while his second-born, a daughter, works for the Municipality of Dingalan. Himself based in Dingalan since 2020, Tony remains very much active, this time as a tricycle driver.
"I used to tell God, 'Not yet,'" says Tony, who was convinced his condition meant his days were numbered. "My family is very thankful that my life has been extended."
With this new lease on life, Tony finds every opportunity to practice Tzu Chi's mission of charity. After turning over his coin bank to volunteers, he planned to share the 20-kg rice he received from Tzu Chi with neighbors who were not included in the distribution, "so we can all continue to live."
"For as long as I'm alive, I'll never forget Tzu Chi Foundation," he says. "I'm eternally grateful to you."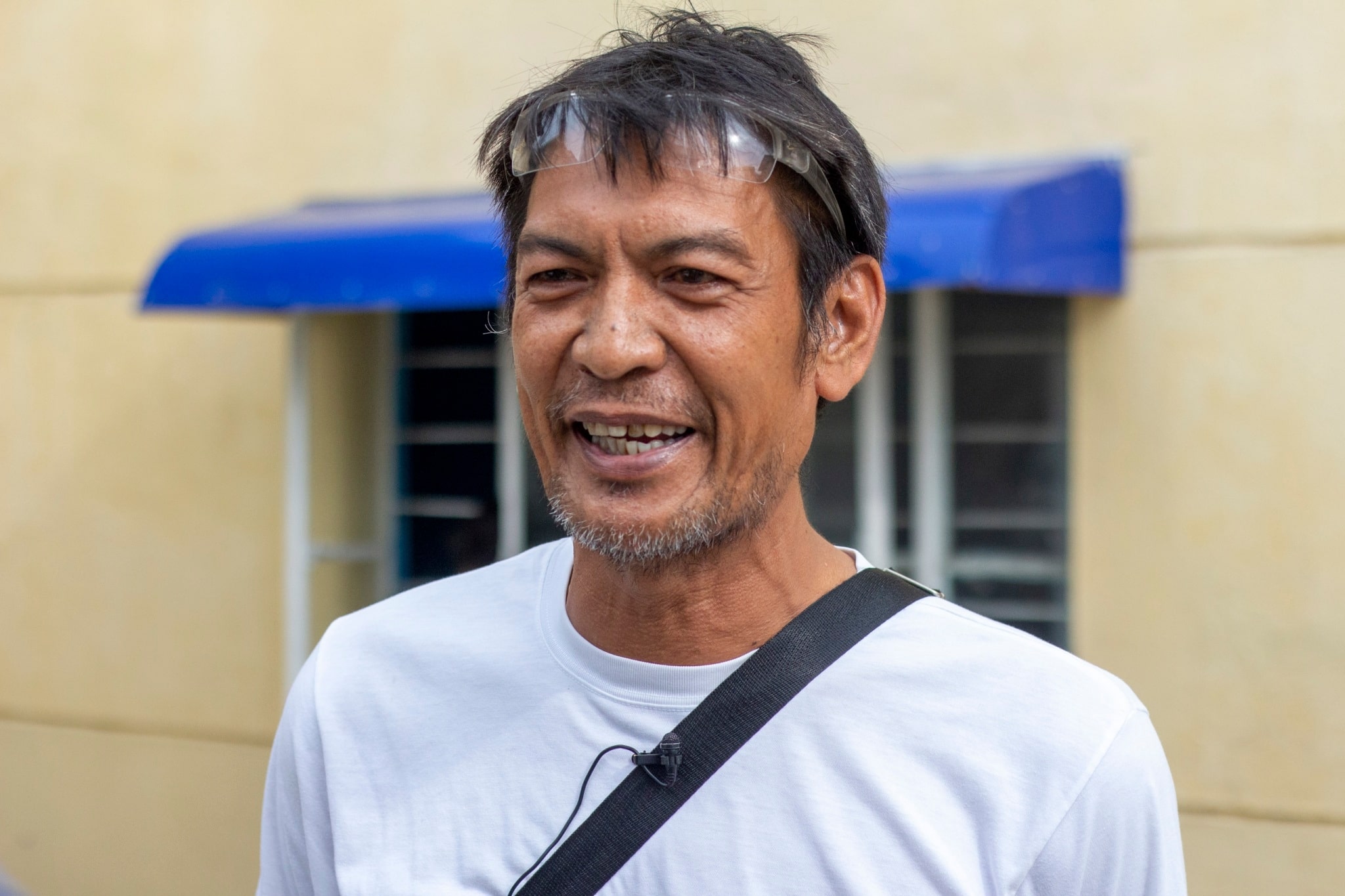 Tony David was reunited with Tzu Chi volunteers who facilitated his spinal surgery in 2013. His home in Barangay Paltic was partially damaged from Super Typhoon Karding (Noru).【Photo by Matt Serrano】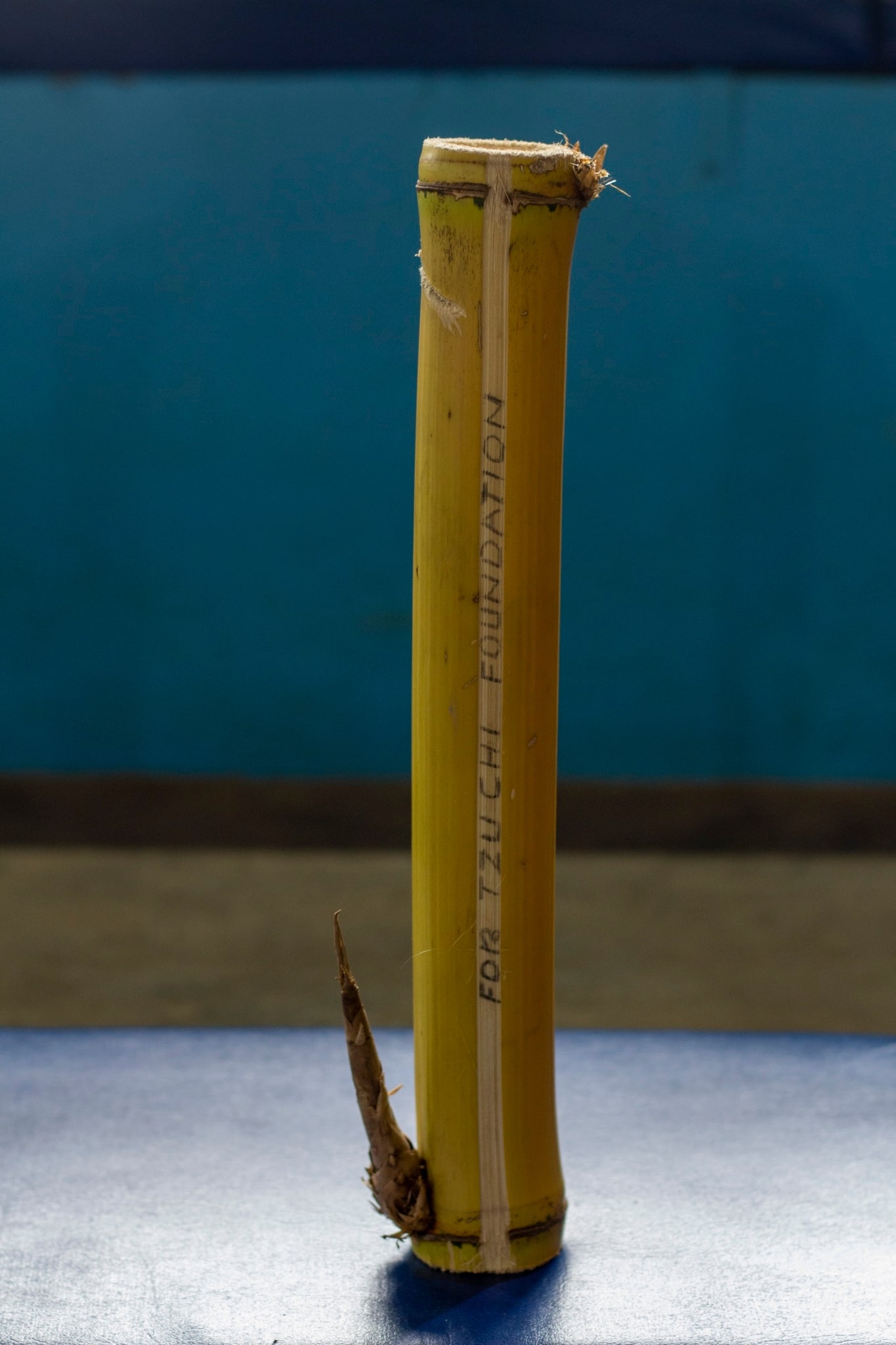 In the spirit of giving back, Tzu Chi medical beneficiary Tony David turned over this bamboo coin bank pledge to volunteers during relief distribution efforts in Dingalan, Aurora.【Photo by Matt Serrano】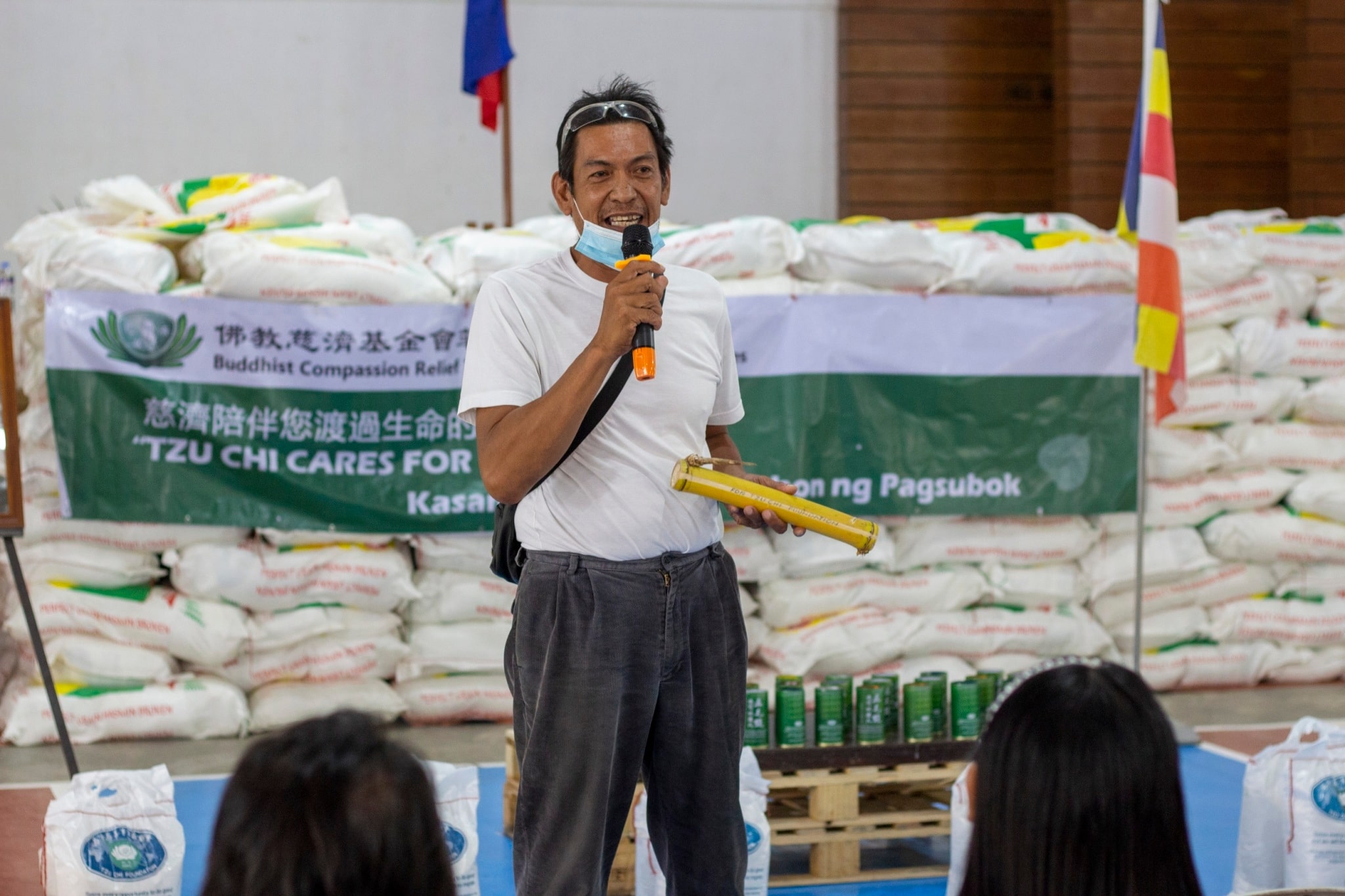 With his bamboo coin bank in his hand, Tony David shares his experience as a medical assistance beneficiary of Tzu Chi Foundation.【Photo by Matt Serrano】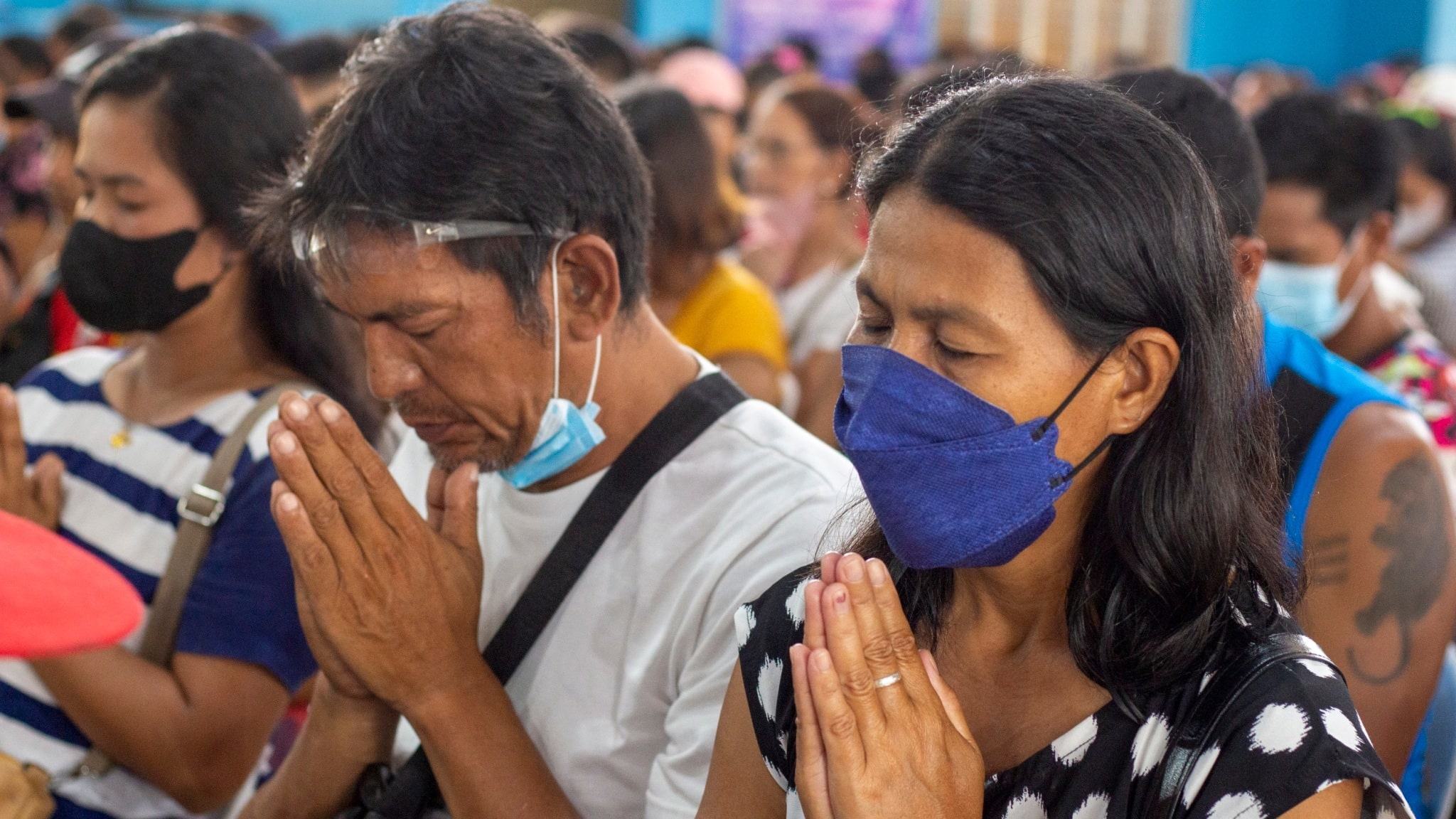 "For as long as I'm alive, I'll never forget Tzu Chi Foundation," says Tony David. "I'm eternally grateful to you."【Photo by Matt Serrano】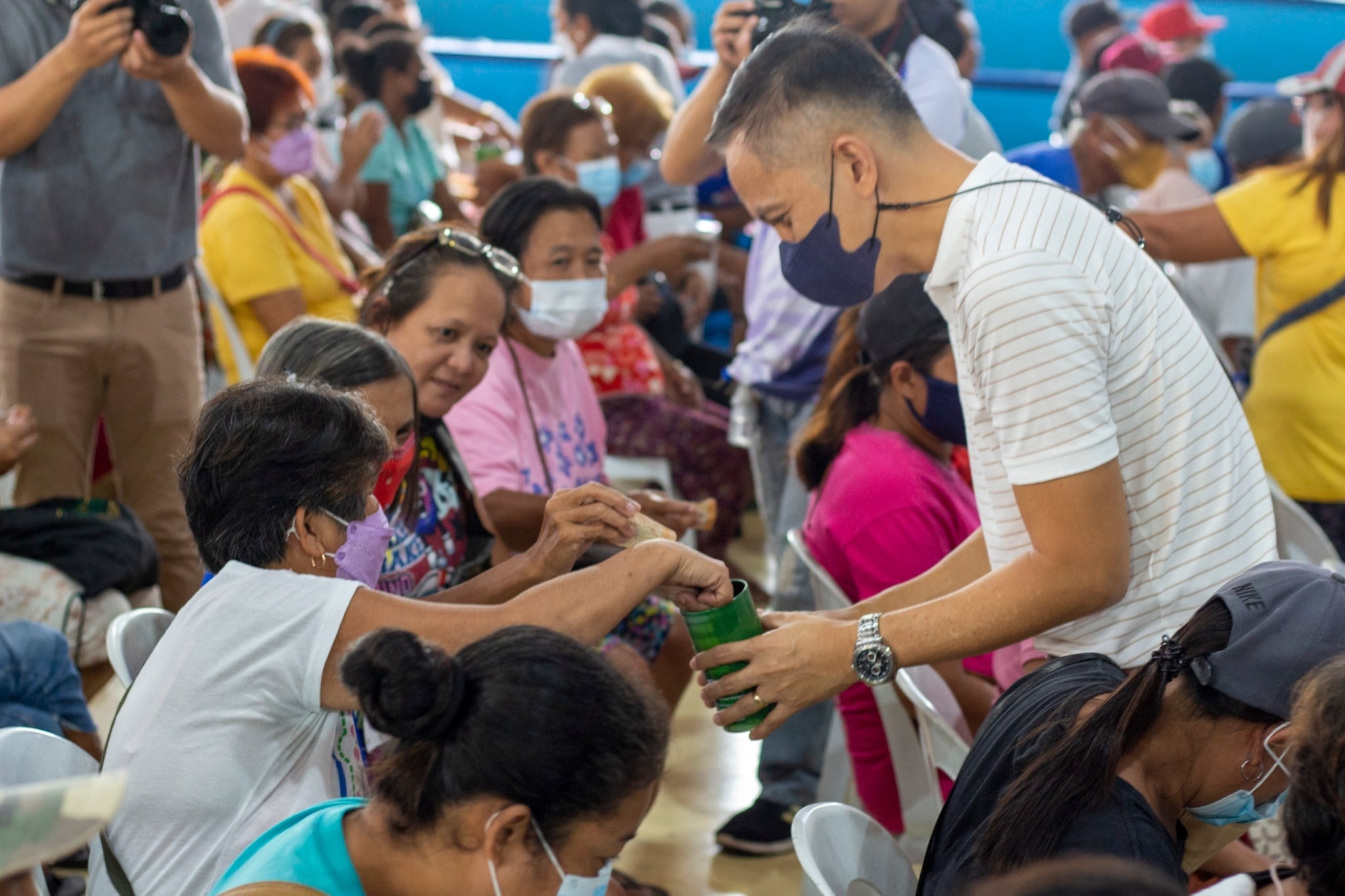 Dingalan Mayor Shierwin Taay assists in the collection of pledges. "It's my first time to encounter a foundation that reminds calamity victims that they can still be of help to others," he says. "Even a small amount that you give wholeheartedly allows Tzu Chi to help others in need."【Photo by Matt Serrano】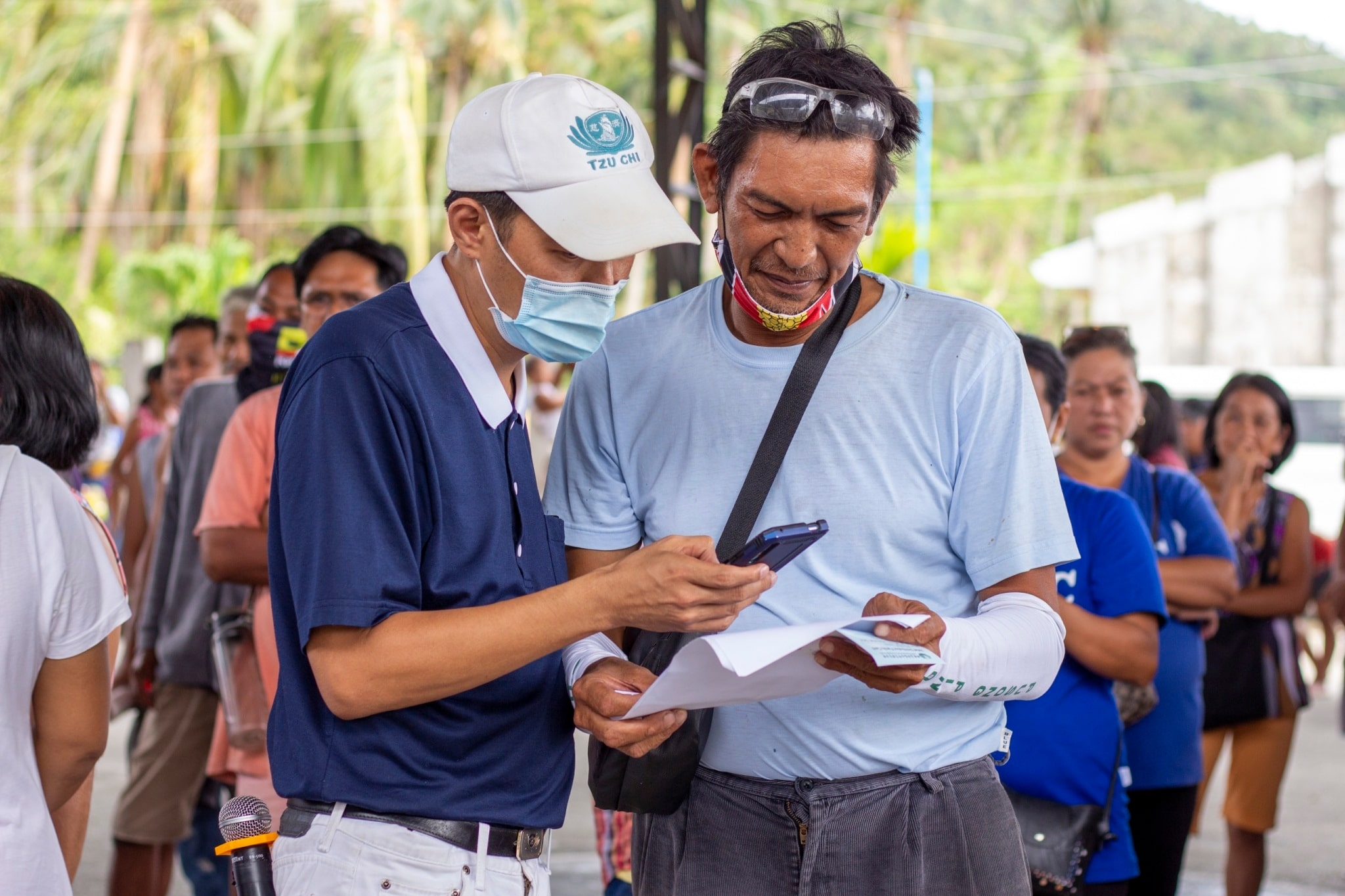 Barangay Paltic resident Tony David (right) is assisted by a Tzu Chi volunteer during relief distribution efforts for Super Typhoon Karding (Noru) survivors.【Photo by Matt Serrano】
Go Back