Tzu Chi Foundation to host Remembrance Mass 10 years after Yolanda
On November 8 at 10 am, Tzu Chi Foundation commemorates the 10th year of Super Typhoon Yolanda (Haiyan) in a Remembrance Mass at the Sto. Niño Church in Tacloban City.

Those who experienced one of the worst storms in history—and Tzu Chi's response of relief and compassion following the calamity—can share their stories and of resilience and hope. Selected entries will be given reserved seats in the Remembrance Mass.

Please read the post on how to submit your entry.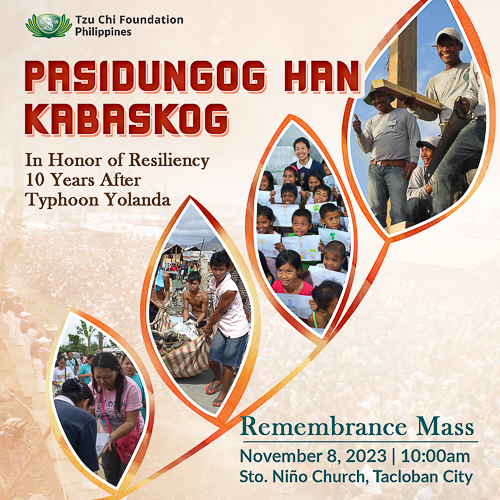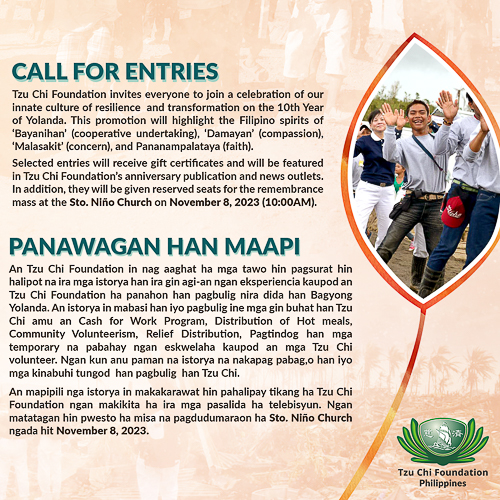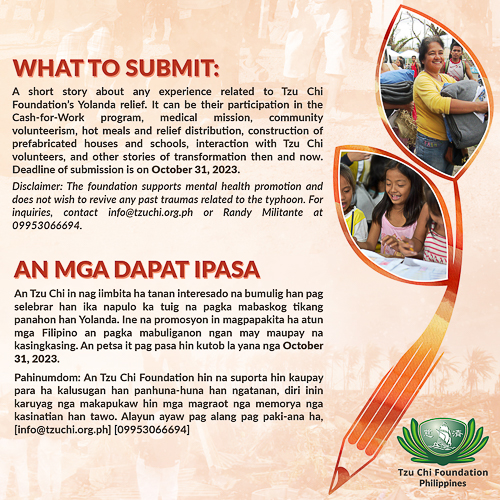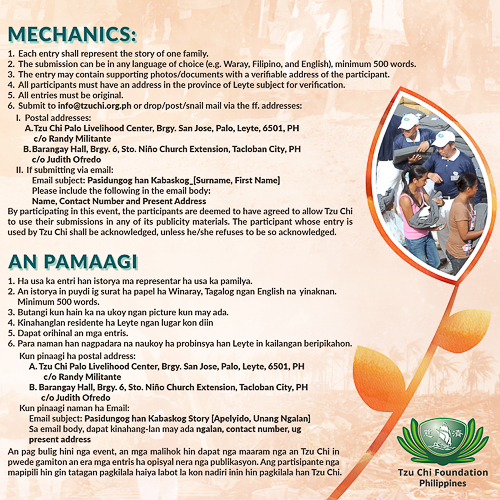 Go Back