Tzu Chi Zamboanga gets mobile prosthesis van, celebrates milestones in tea party
This marks the first big gathering of Tzu Chi Zamboanga volunteers since the onset of the COVID-19 pandemic.
By Ben Baquilod
On June 27, thirty (30) Tzu Chi Manila volunteers flew to Zamboanga City to join the local volunteers in the turnover of mobile prosthesis manufacturing van donated by the Rotary Club of Forbes Park and the Rotary Foundation.
"This really is a blessing for me because we don't get all the opportunity to be of service. I feel thankful that I'm given this opportunity to be able to help," said Atty. Eduardo Escaño, former President of the Rotary Club of Forbes Park and volunteer lawyer for Tzu Chi.
Atty. Escaño first came to know Tzu Chi in 2005 when a friend told him that Tzu Chi needed a lawyer to acquire the now Buddhist Tzu Chi Campus in Sta. Mesa, Manila. Upon learning of Tzu Chi's various good works, he waived his professional fee and has then helped Tzu Chi with legal matters in the Philippines. "Both Tzu Chi and Rotary has helped me realize what type of life I want to live—a life that can help and assist people."
Dr. Anton Mari Lim, head of the Tzu Chi Zamboanga office for 22 years now is thankful for the donated mobile prosthesis van. "The first activities that we had in Zamboanga was really the Jaipur prosthesis because during that time, we had a lot of indigents who didn't have legs due to armed conflicts in the region, congenital diseases, accidents, and complications due to smoking," said Dr. Lim. Since then, Tzu Chi Zamboanga has manufactured over 1,600 artificial legs for patients from Mindanao and Visayas. The Zamboanga chapter has grown to implement various humanitarian programs in Zamboanga and its surrounding provinces.
Among the beneficiaries was Jose Waldemar Rico who has lost both of his legs to Buerger's disease in 2010. Since regaining the ability to walk, he became a Tzu Chi volunteer and has been making artificial legs for others who need help.
"My family no longer suffers. I feel happy and content to be part of Tzu Chi," says Rico. "I want to thank Tzu Chi Foundation, as well as Master Cheng Yen and Dr. Anton Lim who helped me have legs again."
Dr. Lim led the volunteers in a tour of the Tzu Chi Great Love Eye Center which opened in 2005 at the Zamboanga City Medical Center (ZCMC). After which, Tzu Chi volunteers turned over its donation of six oxygen concentrators and 16 boxes of surgical masks to ZCMC through Administrator Dr. Afdal Kunting.
In the evening, 150 volunteers and guests gathered in a tea party to celebrate Tzu Chi Zamboanga's milestones and give updates on existing and upcoming projects.
Former Zamboanga City Mayor Maria Isabelle "Beng" Climaco Salazar graced the event and thanked Tzu Chi for its unwavering support to Zamboanga over the past 20 years, lauding its response to the Zamboanga siege in 2013 and the COVID-19 pandemic. "Thank you so much for that great humanitarian love that Master Cheng Yen has given to us," she said.
Tzu Chi Philippines CEO Henry Yuñez presented Tzu Chi's accomplishments for the past two years while Tzu Chi Zamboanga volunteer Bryan Yeo discussed the history and milestones of the Tzu Chi Great Love Eye Center.
Volunteer Harvey Yap shared about starting a medical scholarship inspired by meeting kind-hearted people dedicated to helping others despite their own difficult circumstances, as in the case of Dr. Rashid-Ali Hamis. Dr. Hamis—who was busy with his final year in medical school and medical boards review, and was frying banana chips at night and selling them during the day to finance his schooling—actively volunteered for Tzu Chi's pandemic relief efforts.
Meeting someone like Dr. Rashid plus seeing the lack of doctors in Zamboanga, Basilan, Sulu and Tawi-Tawi provinces, Tzu Chi Zamboanga commenced the medical scholarship to support deserving students who aspire to become doctors and eventually help their communities.
"No word is enough to describe the gratefulness we're feeling," says scholar Edil-Joshua Ganas. "I felt like I was led to this foundation. It was really meant for me to know more about Tzu Chi and to witness these volunteers right now. I'm beyond thankful to be here."
Harvey Yap also recognized the volunteers who helped distribute rice, groceries, face masks, and other medical needs in their COVID-19 pandemic response. "Despite wanting to help, most of our local volunteers could not go out because of the restrictions imposed on senior citizens. Fortunately for us, we were blessed to have met student volunteers who were determined to bring Tzu Chi's aid to those who needed it the most, regardless of the challenges they themselves faced during the pandemic," said Yap.
One of them was Munadzrin Ipah, a graduating engineering student from Universidad de Zamboanga whom Yap described as one of the kindest and most compassionate persons he knows. Munadzrin, together with Karwin Hamjani and their friends worked tirelessly to identify and bring aid to remote communities.
"I want to thank Tzu Chi for the trust they've given us," said Hamjani, who generously volunteered for Tzu Chi while busy with his last year in school. He has recently passed the civil engineering board exam and is now a college professor. Just like the law of karma, Hamjani believes his success was somehow a blessing granted to him for having the opportunity to do good deeds for others through Tzu Chi.
As Muslims, Hamjani and Ipah are prime example of that great love that Master Cheng Yen espouses. Hamjani says, "It's not about religion, it's about humanity."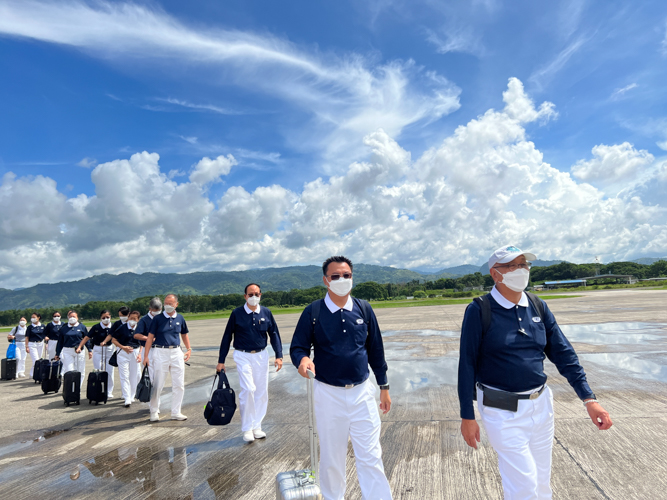 Thirty Tzu Chi Manila volunteers flew to Zamboanga City to join the local volunteers in the turnover of mobile prosthesis manufacturing van and to learn more about Tzu Chi Zamboanga's programs. 【Photo by Harold Alzaga】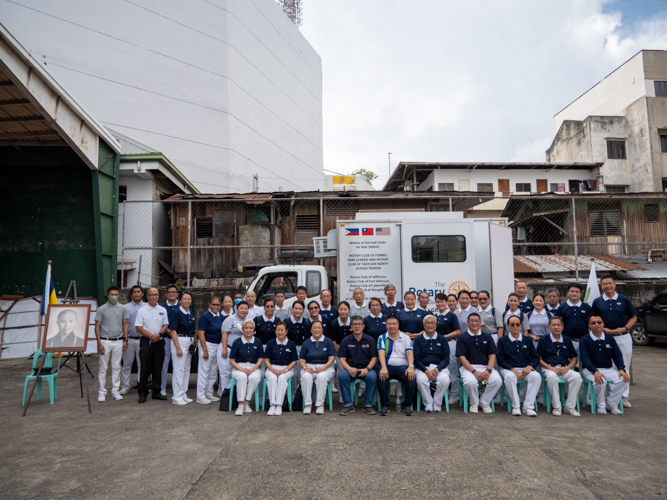 Manila and Zamboanga volunteers pose for a group photo after the turnover of mobile prosthesis manufacturing van donated by Rotary Club of Forbes Park and the Rotary Foundation. 【Photo by Harold Alzaga】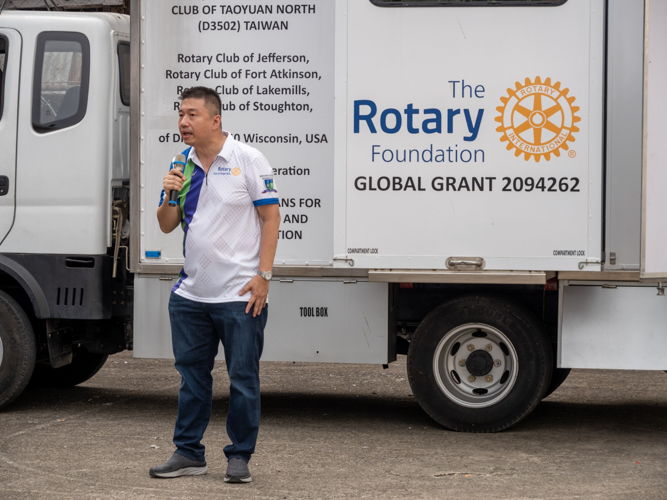 "This really is a blessing for me because we don't get all the opportunity to be of service. I feel thankful that I'm given this opportunity to be able to help," said Atty. Eduardo Escaño, volunteer lawyer for Tzu Chi and former president of Rotary Club of Forbes Park. 【Photo by Harold Alzaga】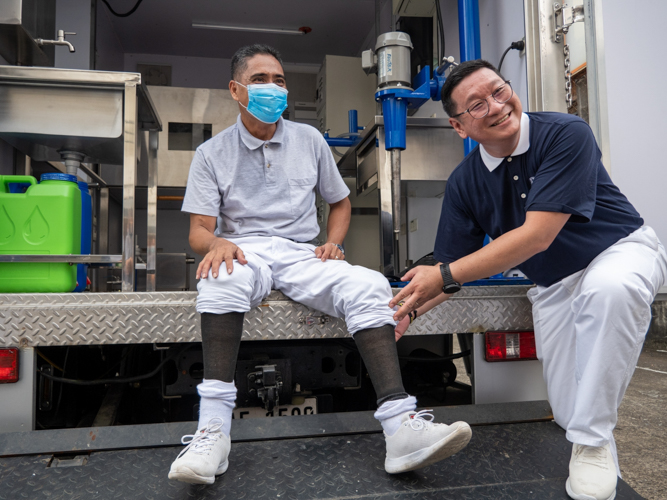 Tzu Chi Zamboanga head Dr. Anton Mari Lim (right) with Jose Waldemar Rico (left), a former recipient of Jaipur prosthetic legs and now a Tzu Chi volunteer who makes artificial legs for indigent patients. 【Photo by Harold Alzaga】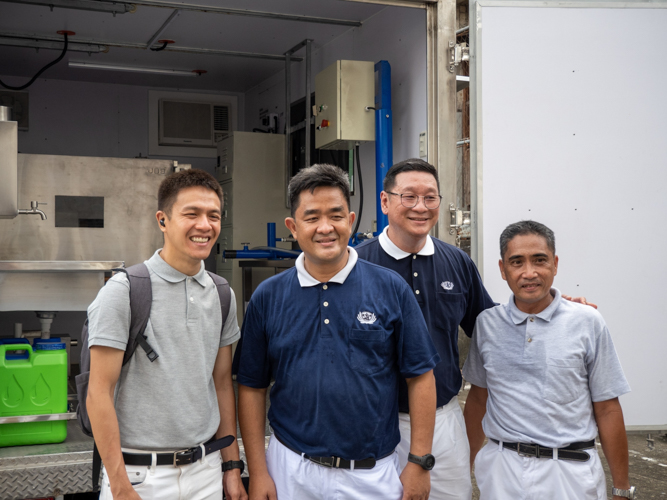 (From left to right) Tzu Chi Zamboanga volunteers Harvey Yap, Bryan Yeo, Dr. Anton Mari Lim, and Jose Waldemar Rico. 【Photo by Harold Alzaga】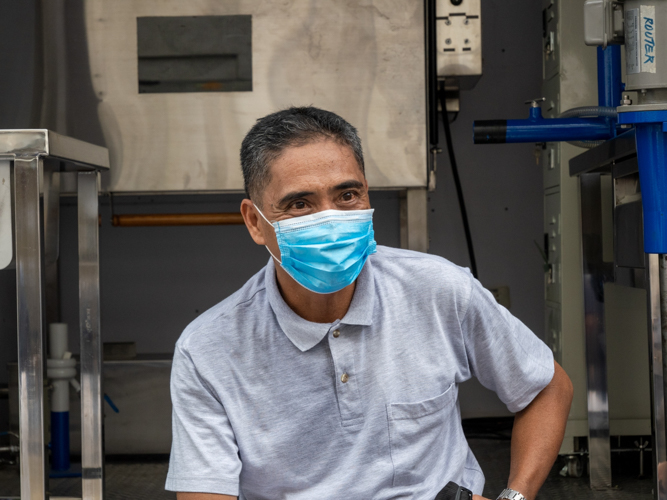 "My family no longer suffers. I feel happy and content to be part of Tzu Chi," says Rico. "I want to thank Tzu Chi Foundation, as well as Master Cheng Yen and Dr. Anton Lim who helped me have legs again." 【Photo by Harold Alzaga】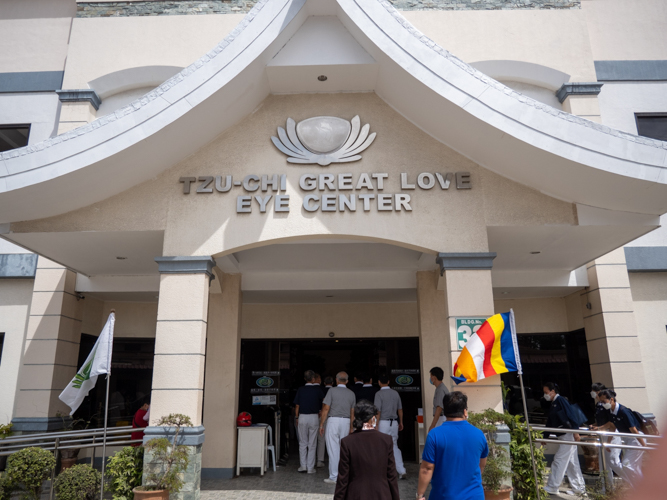 Volunteers had a tour at the Tzu Chi Great Love Eye Center inside the Zamboanga City Medical Center. 【Photo by Harold Alzaga】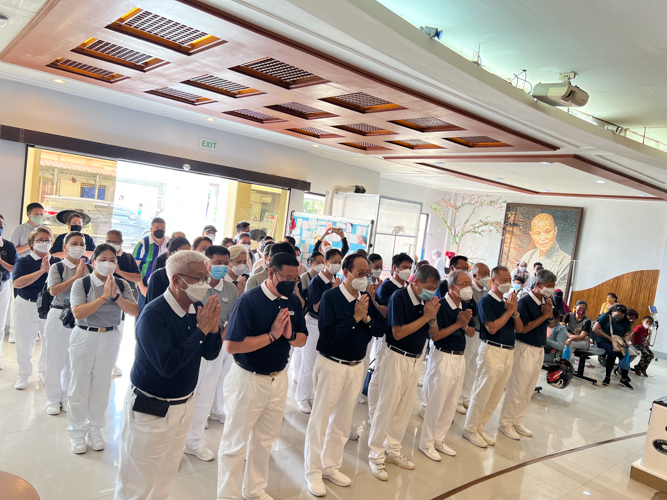 Volunteers had a tour at the Tzu Chi Great Love Eye Center inside the Zamboanga City Medical Center. 【Photo by Harold Alzaga】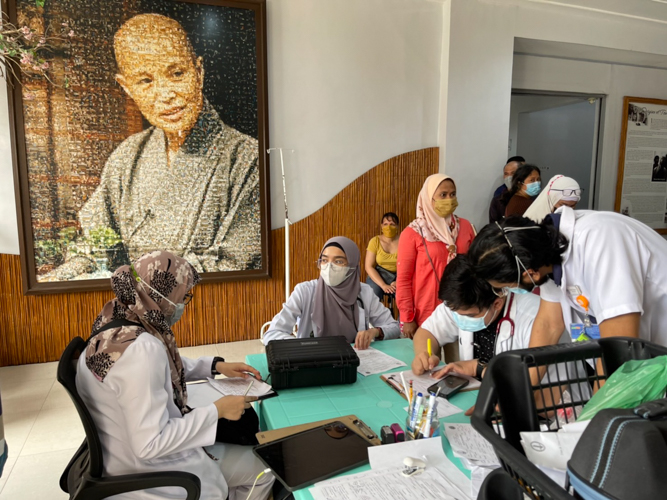 Patients line up for medical treatment at this area of the hall where a mosaic of Master Cheng Yen's portrait composed of Tzu Chi Zamboanga's mission photos hangs on a wall. 【Photo by Harold Alzaga】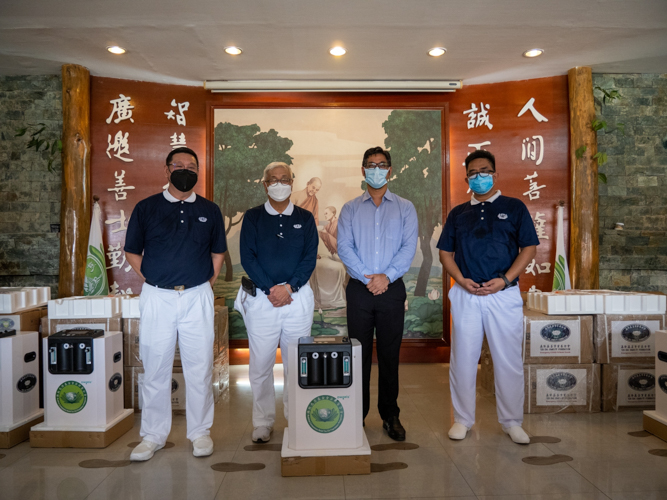 Tzu Chi Philippines CEO Henry Yuñez (2nd from the left) with Zamboanga volunteers Dr. Anton Mari Lim (leftmost) and Bryan Yeo (rightmost) led the turnover of donation of six oxygen concentrators and 16 boxes of surgical masks to ZCMC through Administrator Dr. Afdal Kunting (2nd from the right). 【Photo by Harold Alzaga】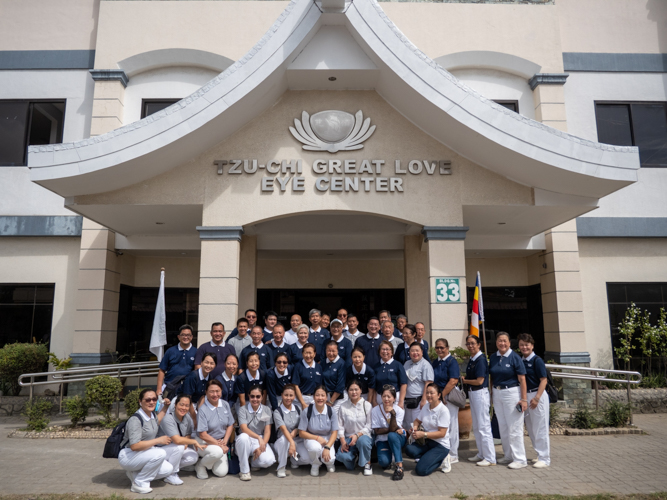 Volunteers pose for a group photo at the facade of the Tzu Chi Great Love Eye Center. 【Photo by Harold Alzaga】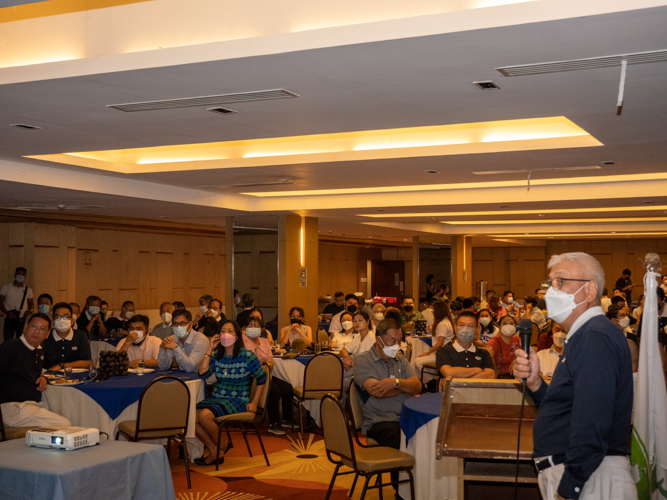 Volunteers and guests gather in a tea party to celebrate Tzu Chi Zamboanga's milestones and give updates on existing ang upcoming projects. 【Photo by Harold Alzaga】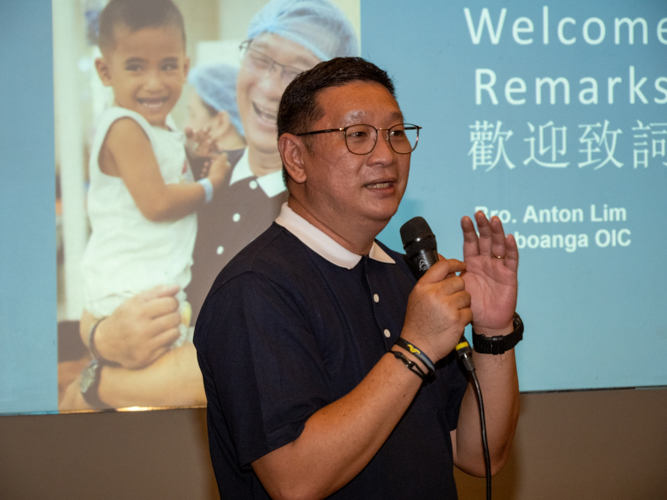 Dr. Anton Mari Lim gives his welcome remarks. 【Photo by Harold Alzaga】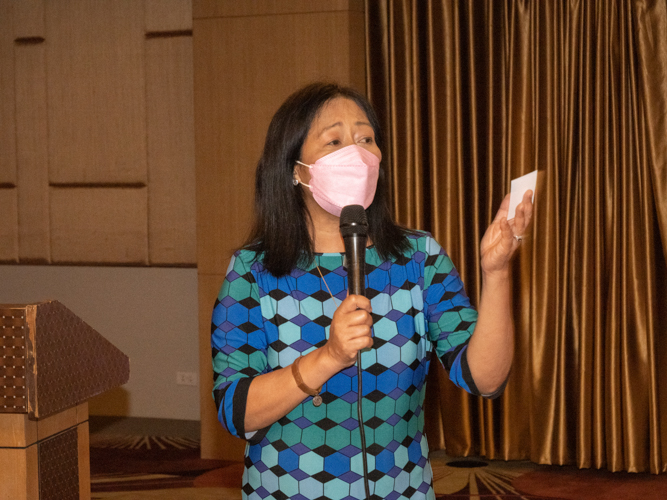 "Thank you so much for that great humanitarian love that Master Cheng Yen has given to us," says former Zamboanga City Mayor Maria Isabelle "Beng" Climaco Salazar for Tzu Chi's unwavering support to Zamboanga over the past 20 years, lauding its response to the Zamboanga siege in 2013 and the COVID-19 pandemic. 【Photo by Harold Alzaga】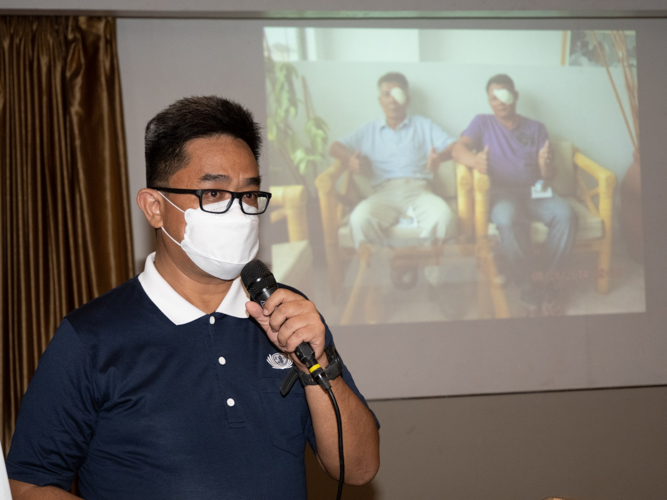 Tzu Chi Zamboanga volunteer Bryan Yeo discusses the history and milestones of the Tzu Chi Great Love Eye Center. 【Photo by Harold Alzaga】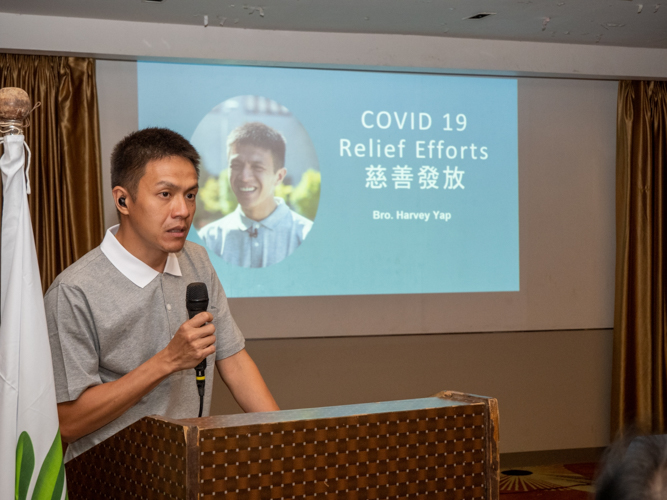 Tzu Chi Zamboanga volunteer Harvey Yap presents their COVID-19 pandemic response and thanks volunteers who helped in their relief efforts. 【Photo by Harold Alzaga】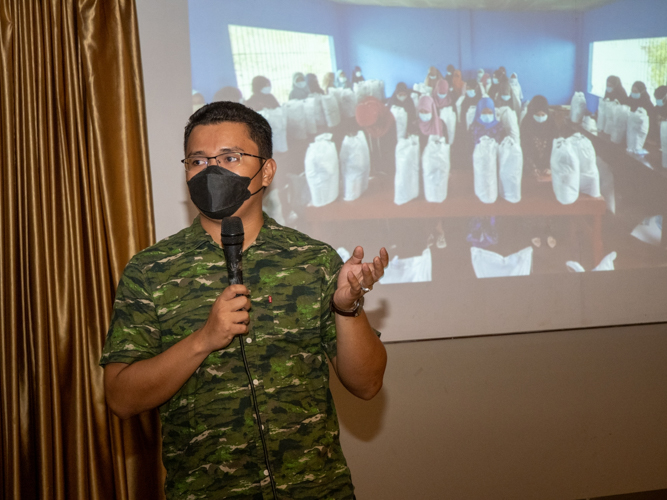 Munadzrin Ipah, a graduating engineering student from Universidad de Zamboanga shares his experiences as a volunteer for Tzu Chi's pandemic relief efforts. 【Photo by Harold Alzaga】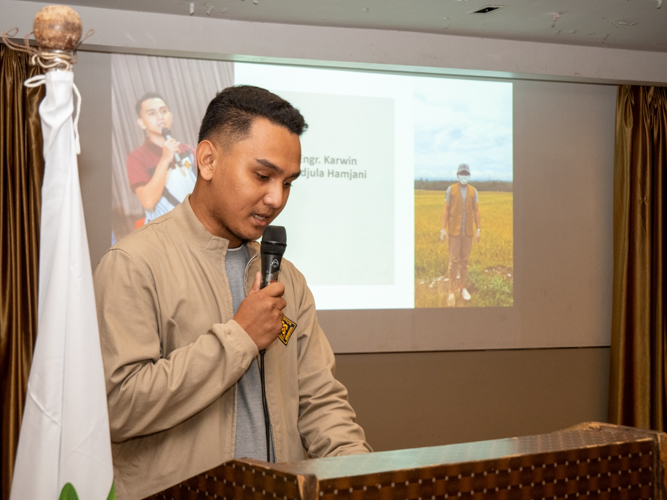 "I want to thank Tzu Chi for the trust they've given us," says Karwin Hamjani, who generously volunteered for Tzu Chi's pandemic relief efforts during his last year in college. "It's not about religion, it's about humanity." 【Photo by Harold Alzaga】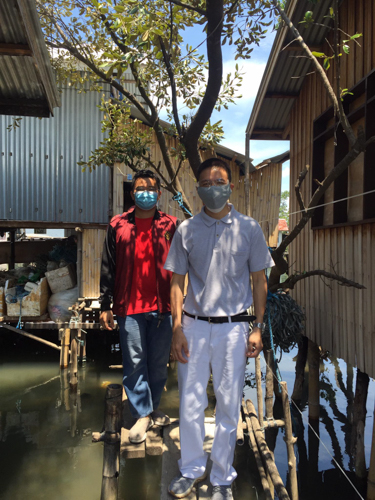 Volunteers Harvey Yap and Munadzrin Ipah during a relief distribution in Zamboanga. 【Photo by Harold Alzaga】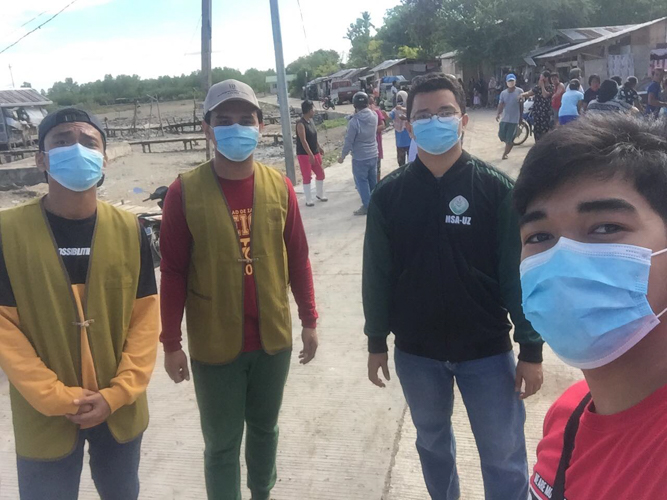 Karwin Hamjani (2nd to the left) and Munadzrin Ipah (2nd to the right) together with other volunteers during a relief distribution in Zamboanga. 【Photo by Harold Alzaga】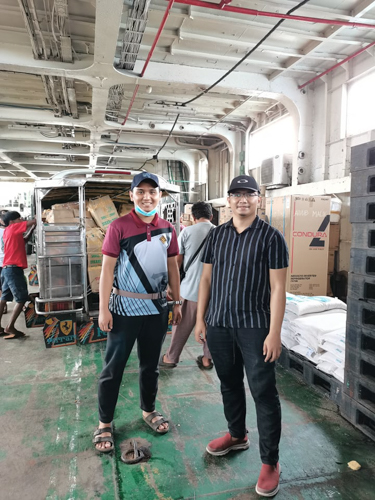 Volunteers Karwin Hamjani and Munadzrin Ipah during a relief distribution in Zamboanga. 【Photo by Harold Alzaga】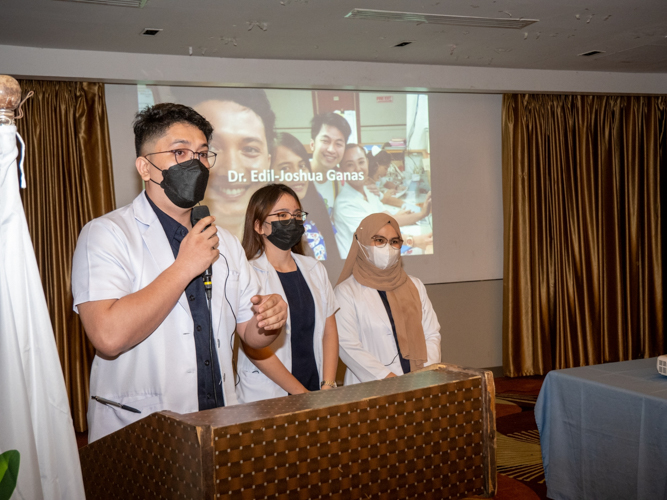 "No word is enough to describe the gratefulness we're feeling," says scholar Edil-Joshua Ganas. "I felt like I was led to this foundation. It was really meant for me to know more about Tzu Chi and to witness these volunteers right now. I'm beyond thankful to be here." 【Photo by Harold Alzaga】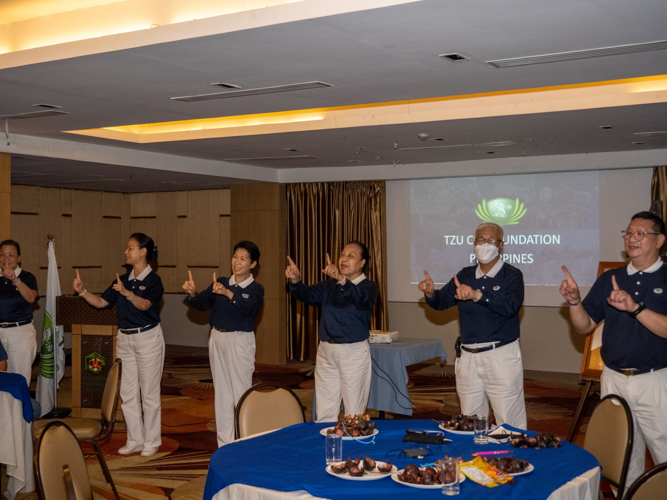 Tzu Chi volunteers culminate the event on a high note with the singing of the One Family song. 【Photo by Harold Alzaga】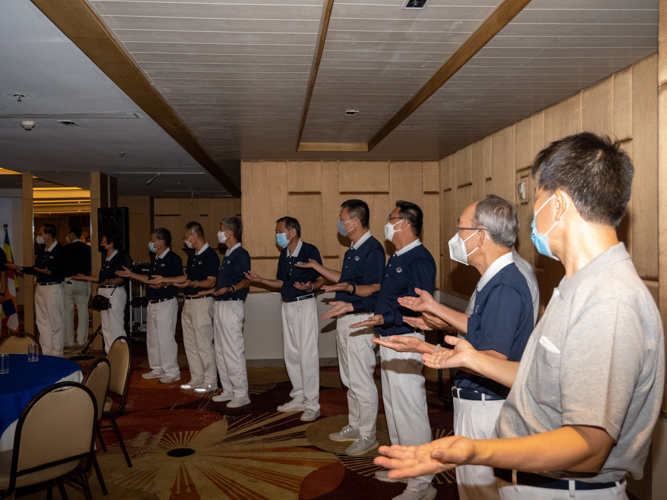 Tzu Chi volunteers culminate the event on a high note with the singing of the One Family song. 【Photo by Harold Alzaga】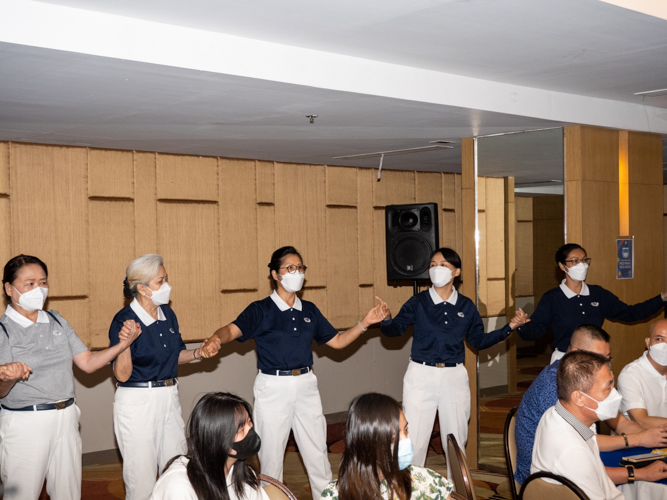 Tzu Chi volunteers culminate the event on a high note with the singing of the One Family song. 【Photo by Harold Alzaga】
Go Back