Tzu Chi Volunteers Christmas Cookfest
That's the theme of this cooking contest today, cook a vegetarian recipe that will excite the judges.
By Daniel Lazar
To promote healthy eating for the Christmas season, Tzu Chi volunteers held a vegetarian cookfest at the Buddhist Tzu Chi Campus in Sta. Mesa. Five teams of four volunteers were each tasked with cooking an entire meal for under P200, to demonstrate that healthy eating can be nutritious and an affordable alternative to meat.
Volunteers like Leila Zarate share this view and are very excited to share the benefits of eating vegetables with their fellow Filipinos. "I've been a vegetarian for a long time now," she said, "and I'm happy to promote eating vegetables, especially during this pandemic this is what we need to eat, not meat, if we want to be healthy."
Through her delicious vegetarian cooking, Leila wants to inspire others to also become vegetarian, "the stir-fried sprouts with peanuts and orange which we just made are simple to cook and prepare, are rich in fiber, vitamins A, B and C, and have cancer fighting properties."
Like Leila, Marikina resident Carmelita Rejano has been involved with Tzu Chi for many years, and has been a vegetarian ever since the Foundation helped her community recover from natural disasters. She and her family also planned to cook vegetarian food for their neighbors to introduce them to vegetarian dishes. "We wanted to inspire our neighbors to eat more vegetables," she noted, "I tell them that whatever we put in our mouths, that's what our bodies feel. When you eat veggies, you feel good."
Carmelita knows the physical pains that come with eating too much meat and encourages everyone to eat vegetables. "When I used to eat meat I couldn't stand and my feet would hurt. I became a vegetarian and after three months the pains were gone."
Many of the volunteers have never cooked without meat and are learning to adjust to the challenge. "I was challenged to cook without meat," said Wilfredo Ortiz Jr. "it's more interesting and exciting." Wilfredo is a member of the team that won the cooking challenge with their healthy and colourful dishes.
"We cooked two recipes," he said excitedly, "the first is a Fortune Pocket, because it looks like a fortune cookie. It has vegetables inside and you get surprised when you eat it. The second is Squash Soup with edible flowers. It's not the usual way of cooking for Filipinos. What we know is just spring roll. Right now we levelled up our food!" Wilfredo loves to cook and says his father taught him and his siblings how to cook when they were young.
Both of their dishes have many health benefits and include herbs, and spices like cinnamon and paprika. "They're full of antioxidants, they are anti-inflammatory, and can boost our immune system," said Wilfredo.
He was particularly excited when many of the volunteers saw his team's dishes and came over to ask how he prepared them.
"I'm happy because I surprised people. That's the theme of this cooking contest today, cook a vegetarian recipe that will excite the judges. I'm happy that I was able to surprise them with what I cooked," he said smiling.
Aside from being healthy and nutritious, the dishes cooked today are very budget-friendly, which helps encourage more Filipinos to eat less meat and more vegetables.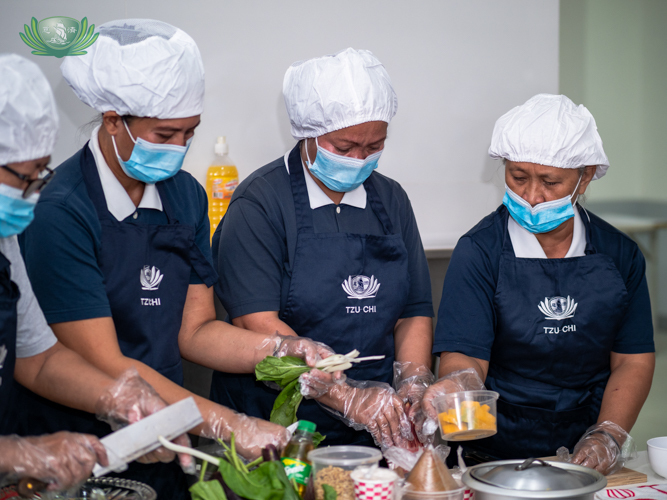 Tzu Chi volunteers prepping their ingredients before the start of the cookfest 【Photo by Daniel Lazar】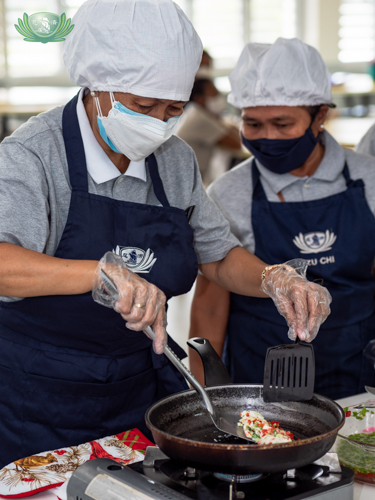 Volunteers cooking a healthy veggie omelette【Photo by Daniel Lazar】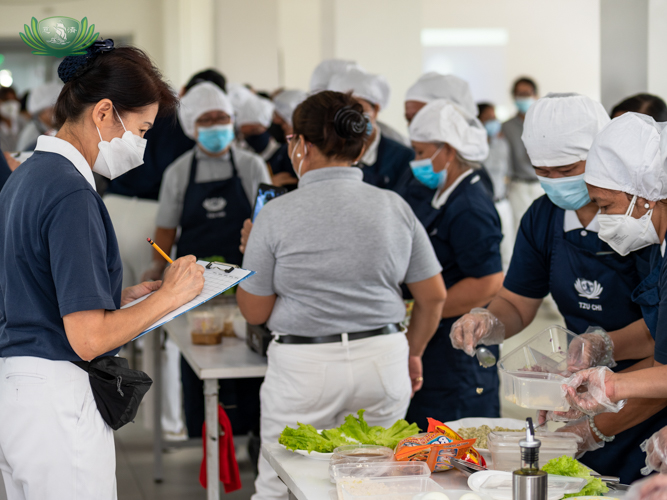 One of the Tzu Chi volunteer judges appraising ingredient and cooking method【Photo by Daniel Lazar】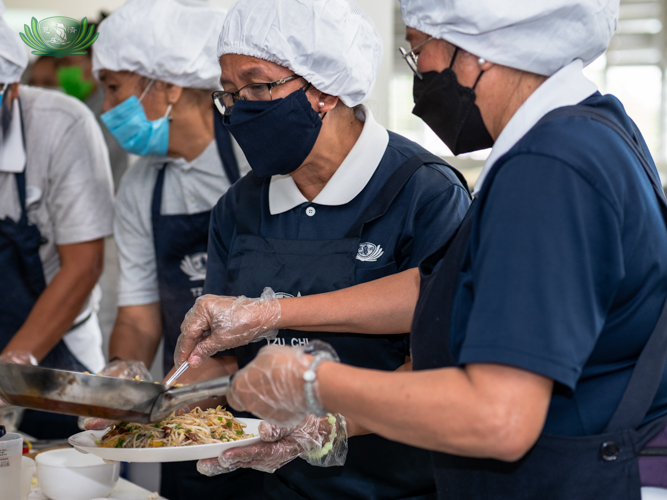 Volunteers plating stir fried bean sprouts【Photo by Daniel Lazar】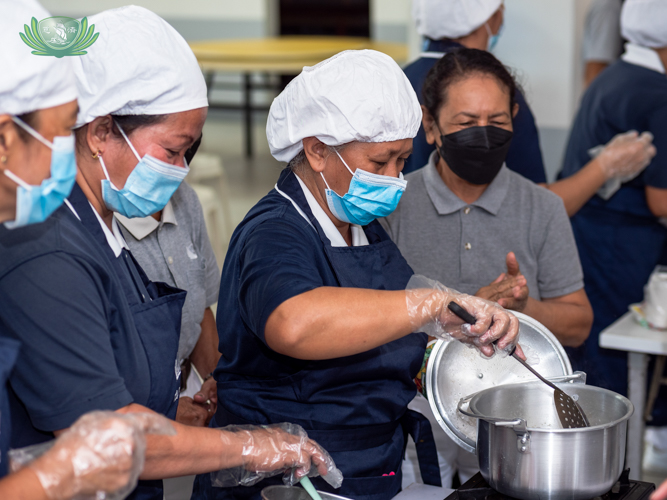 Cooking veggie soup【Photo by Daniel Lazar】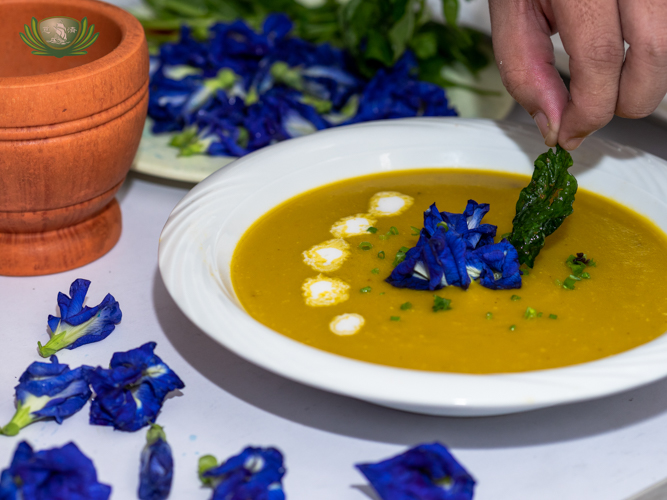 Squash soup with edible flowers and coconut milk【Photo by Daniel Lazar】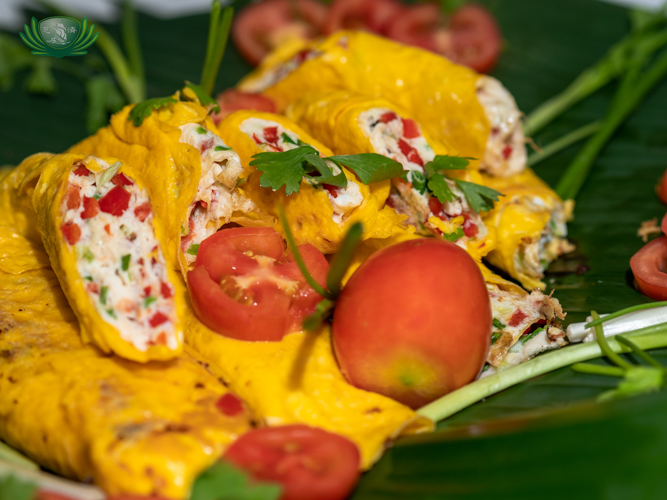 Vegetarian red pepper omelette with tomatos and Italian parsley【Photo by Daniel Lazar】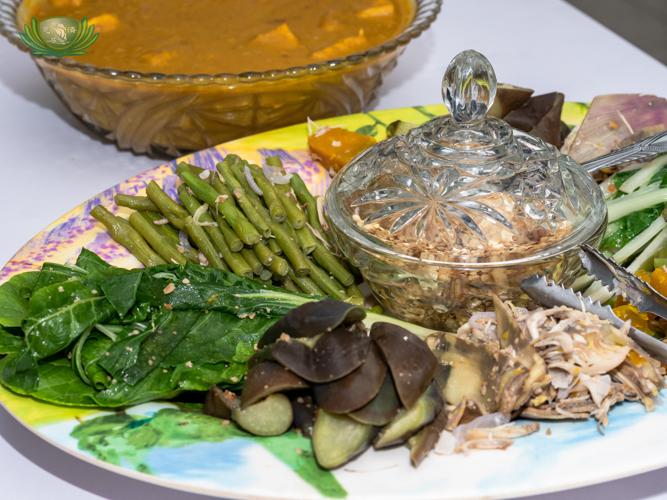 Vegetarian Kare Kare, with banana hearts, and green beans【Photo by Daniel Lazar】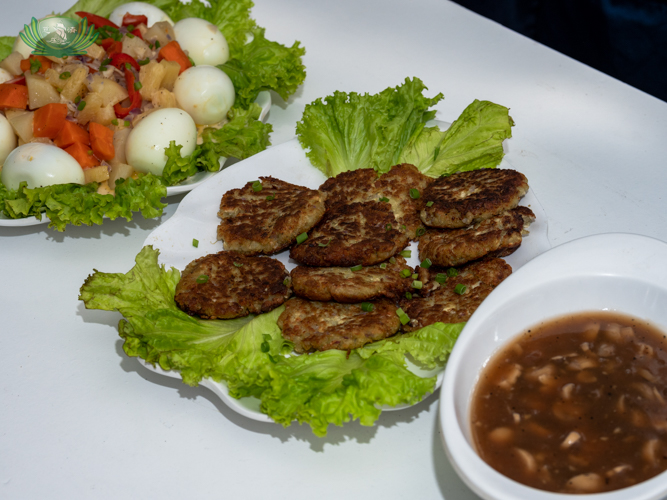 Veggie eggplant burgers with poached eggs and sauce【Photo by Daniel Lazar】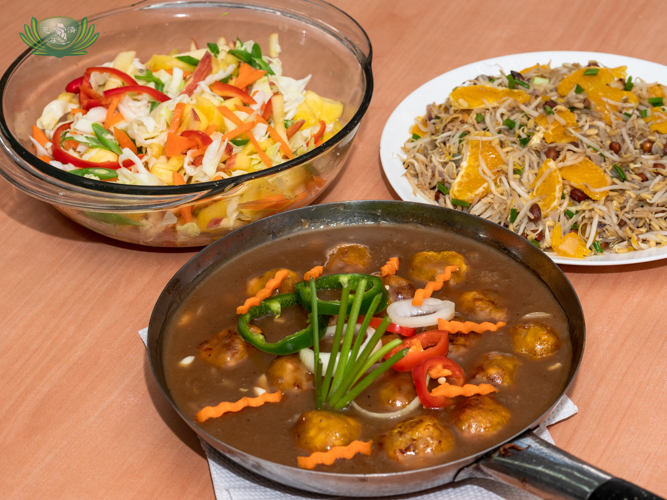 Vegetable salad with stir fried beans sprouts and sauteed mushrooms in sauce【Photo by Daniel Lazar】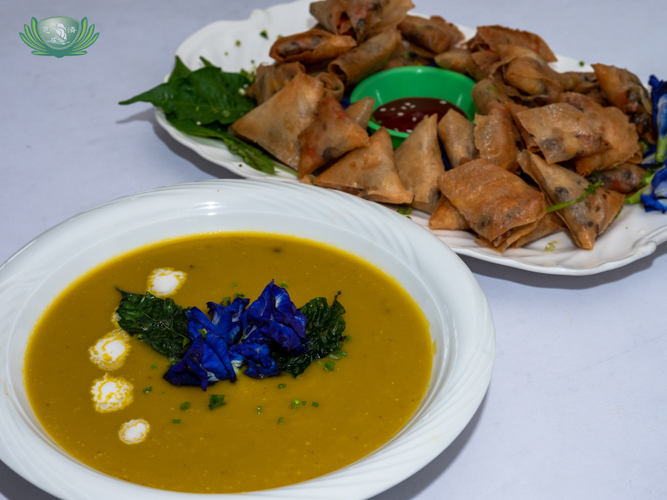 The winning dishes, squash soup with Fortune Pockets【Photo by Daniel Lazar】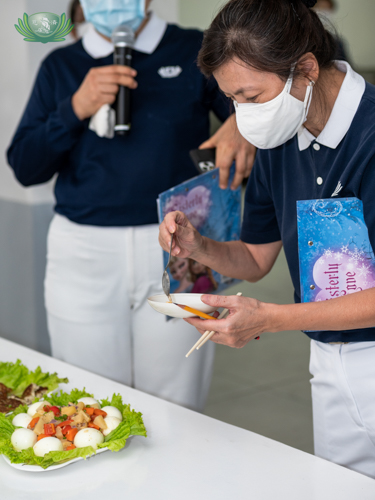 Volunteer judge about to try some of the cooked dishes【Photo by Daniel Lazar】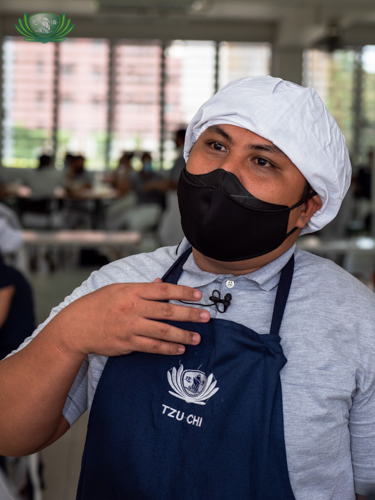 Wilfredo Ortiz Jr., talking about his dishes【Photo by Daniel Lazar】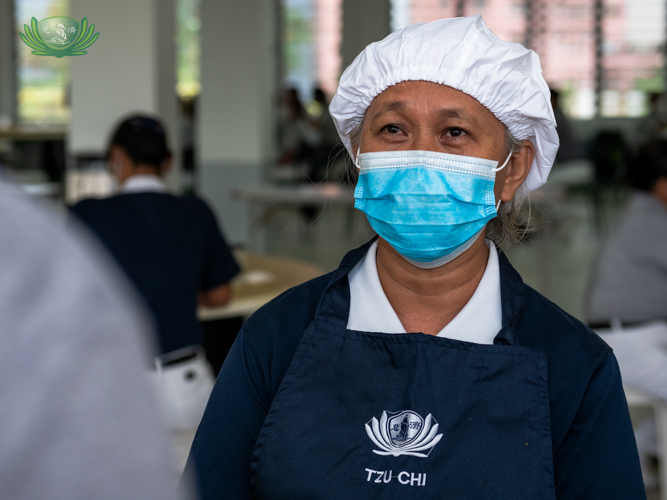 Commissioner Carmelita Rejano talking about the health benefits of being vegetarian【Photo by Daniel Lazar】
Go Back