Rural Rising PH: Bringing Help and Hope to Farmers
Rural Rising Philippines embarks on fruit-and-veggie rescue buys all over the country.
By Joy Rojas
The two-day vegetarian and wellness bazaar Fiesta Verde '22 marked the first time for Ace and Andie Estrada to work with Tzu Chi Foundation. Even then, the couple behind the social enterprise known as Rural Rising Philippines felt an instant connection with the Buddhist humanitarian non-government organization.
"In a previous life, Tzu Chi and Rural Rising were brothers, and this bazaar resurrected our spirit," says Ace. "You've just become a friend to us in a very short while, and we would like you to be part of us in the same way that we would like to be part of you."
"We are a community of helpers," adds Andie. "So when we came to Tzu Chi, we were so impressed. In fact, I said, 'I want to volunteer!'"
Like Tzu Chi, which espouses Dharma Master Cheng Yen's call for vegetarianism, protecting nature, and helping without expecting anything in return, Rural Rising champions small, backyard Filipino farmers by going on "rescue buys"—that is, using their resources to buy the fruits and vegetables that nobody wants or that middlemen price at a pittance. After paying the farmer a premium rate, the Estradas transport the produce to Manila, where it is distributed among Rural Rising's 35,000 members. Mostly personal consumers, these members buy in bulk and share what they have with others. Produce that isn't claimed in 48 hours is donated in the member's name to poor communities around the metro.
"We're like the Super Friends," quips Ace of the cartoon superheroes. "When an alarm sounds off, we run." Such runs have taken them all over the Philippines, from around the Cordillera Region, where they are from, to Ilocos Sur, Pangasinan, the Bicol Region, all the way down south to Cotabato. There, they encounter humble farmers with the most heartbreaking stories to tell.
In Ragay, Camarines Sur, a ginger farmer refused to accept a middleman's offer of P15 per kilo, as half of the amount will go to digging, cleaning, and transporting the ginger on a carabao sled. In Guinayangan, Quezon, gypsy papaya farmers split the cost to hire a jeepney that will take them and their produce to markets in Cavite, Batangas, Quezon Province, and the Pasig City Public Market 250 kilometers away. Often, sales are poor and they end up spending more for the jeepney. At the end of the day, the farmers bring back as much as 400 kilos of unsold papayas that have been pinched, poked, and bruised from the trip.
"About 40 percent of harvest, or about 30 tons, goes to waste," says Andie.


Many fruits and vegetables also don't end up in groceries because they aren't "pretty" or presentable enough. Apparently, supermarkets and shoppers buy produce based on preconceived ideas of how they're supposed to look. Oranges must be orange, lemons oblong and bright yellow.
Picking up a slightly misshapen abulug, Cagayan's version of the pomelo, Ace calls it "the ugliest thing you've ever seen. But it's also the sweetest pomelo, and it'll kick the ass of Davao pomelo any day."
Exposure and awareness open people's minds to the unattractive abulug, an orange with a green rind, and round and not-so-yellow lemon—all edible and delicious. At Fiesta Verde '22, shoppers had the chance to take these and others home through Box All You Can, a gamified version of shopping, where a guest is given a 14"x14"x8" cardboard box (created by Tzu Chi volunteer Nancy Ong) to load up to the brim anything they want from Rural Rising's available selection of fruits and vegetables in 10 minutes. During a lull in the bazaar, Ace gets up and gives an impassioned speech about lemons from Benguet and the farmers desperate to sell them. Within minutes, a queue of shoppers forms at the Rural Rising stall.
It's speeches like that and thoroughly documented postings on social media that have gotten Rural Rising the attention and support it needs for Filipino farmers. San Miguel Corporation has provided them with a home base in UP Village, Ayala Malls has hosted numerous Box All You Can events in its properties, and Cebu Pacific provides them with the means to transport fruits and vegetables from different provinces. "So we have no reason not to do it," says Andie.
Not bad for a couple who knew nothing about farming, fruits, or vegetables two years ago. Both educators who taught e-commerce, coding, and other Information Technology-related subjects, the Baguio-based Estradas became accidental veggie dealers in April 2020, when tons of Benguet carrots and tomatoes were being thrown away. Ace couldn't stand the thought of perfectly good produce going to waste, so when a friend suggested transporting them to Manila, Ace did just that—and continued to do so as more news of unbought veggies and fruits came up.
"When you're a business owner, you just focus on profit and how to make your business grow," says Andie, recalling their life before Rural Rising.
"Now we look at the big picture," says Ace. "If it wasn't positive 1-2 months ago, look back some more. The big picture is we're still good. We can still do one more rescue buy. We can still save one more farmer. We can still grow the group to the point that we break out and become nationwide."
"And perhaps we can be a power by then," he declares. "People will listen when we speak. People will fear us when we get angry. And when we say we'll be there, people will believe us and know that we bring help and hope."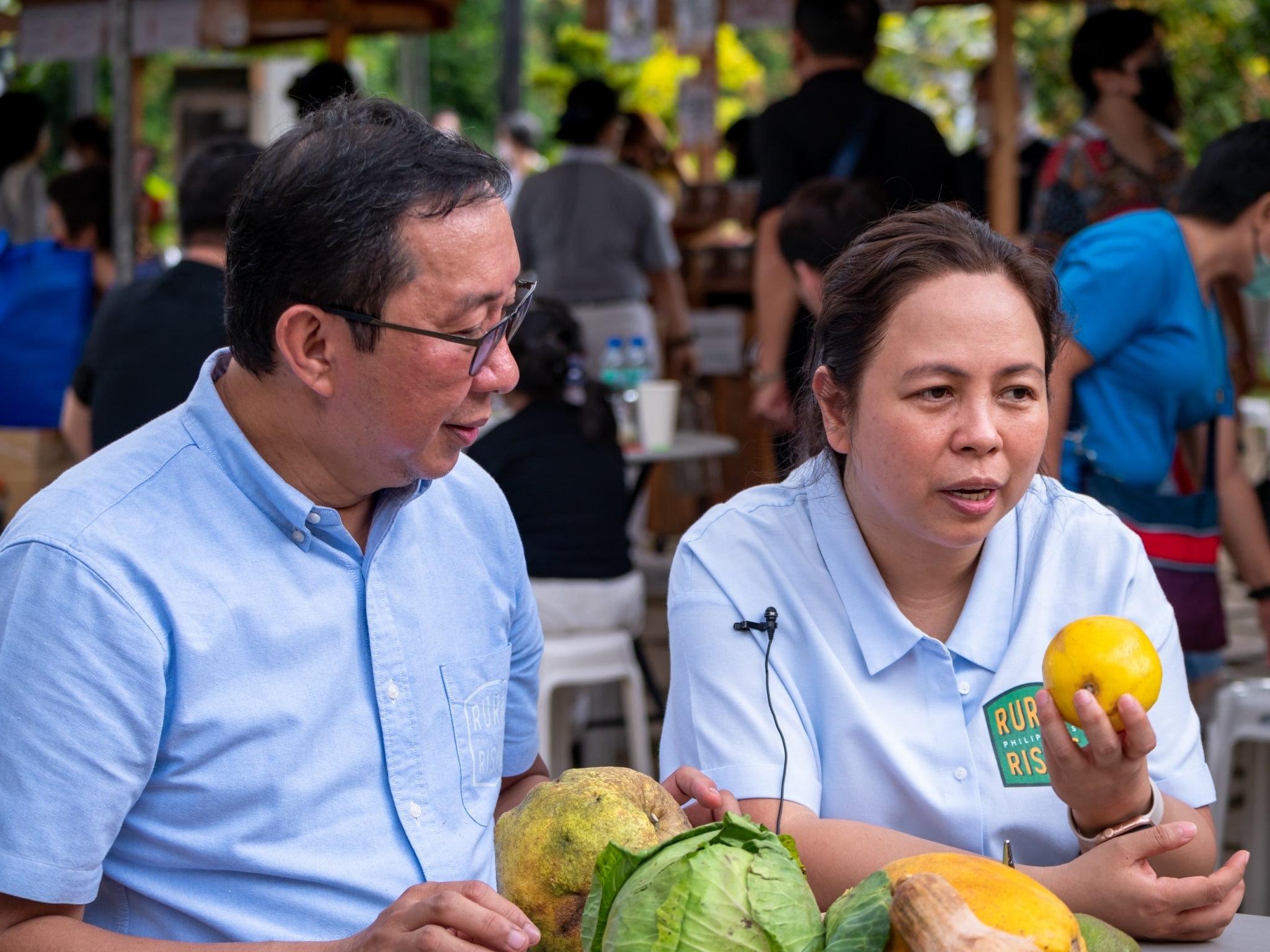 Rural Rising Philippines co-founders Ace and Andie Estrada【Photo by Daniel Lazar】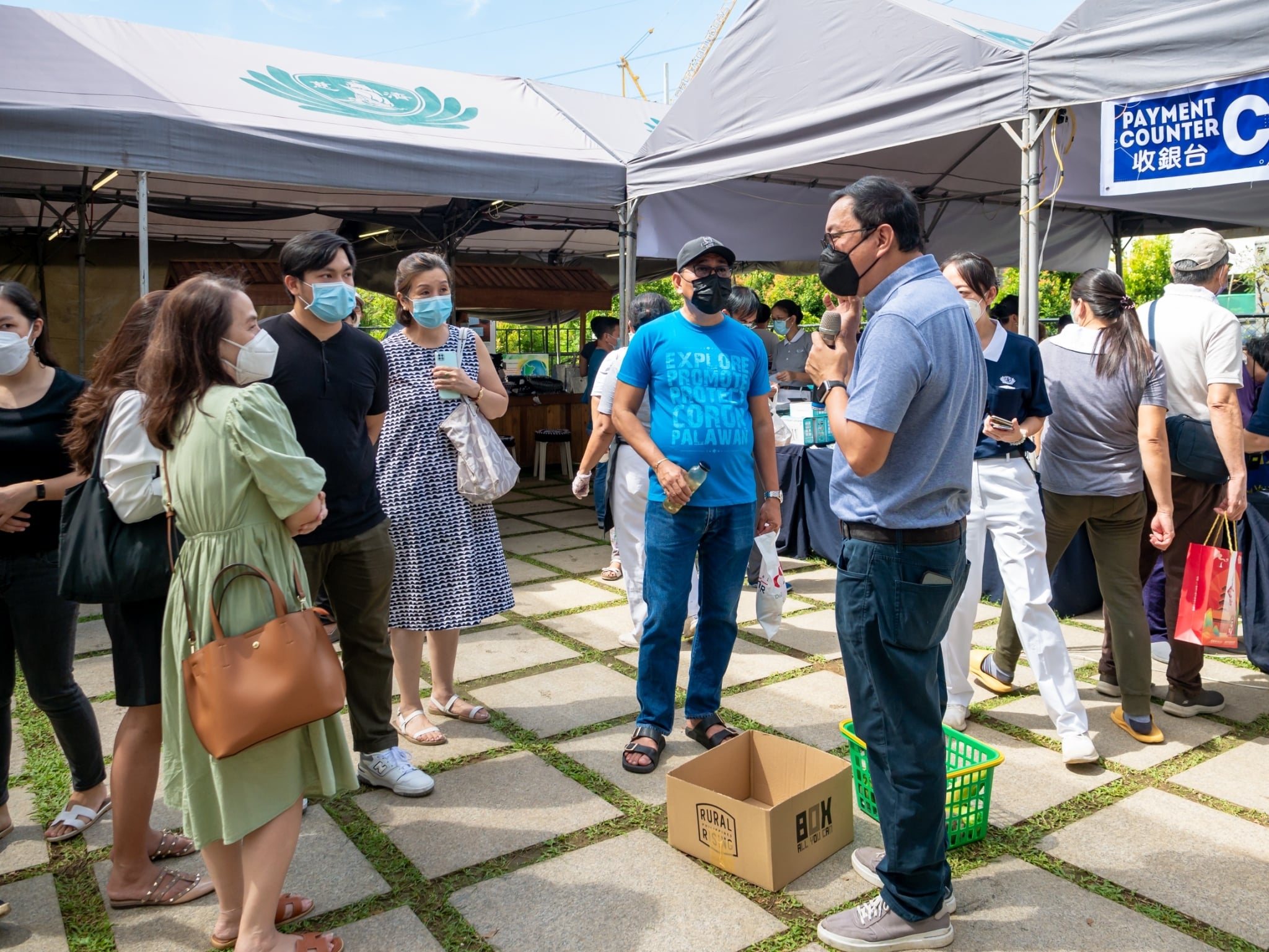 Ace engages a group of shoppers at Fiesta Verde '22.【Photo by Daniel Lazar】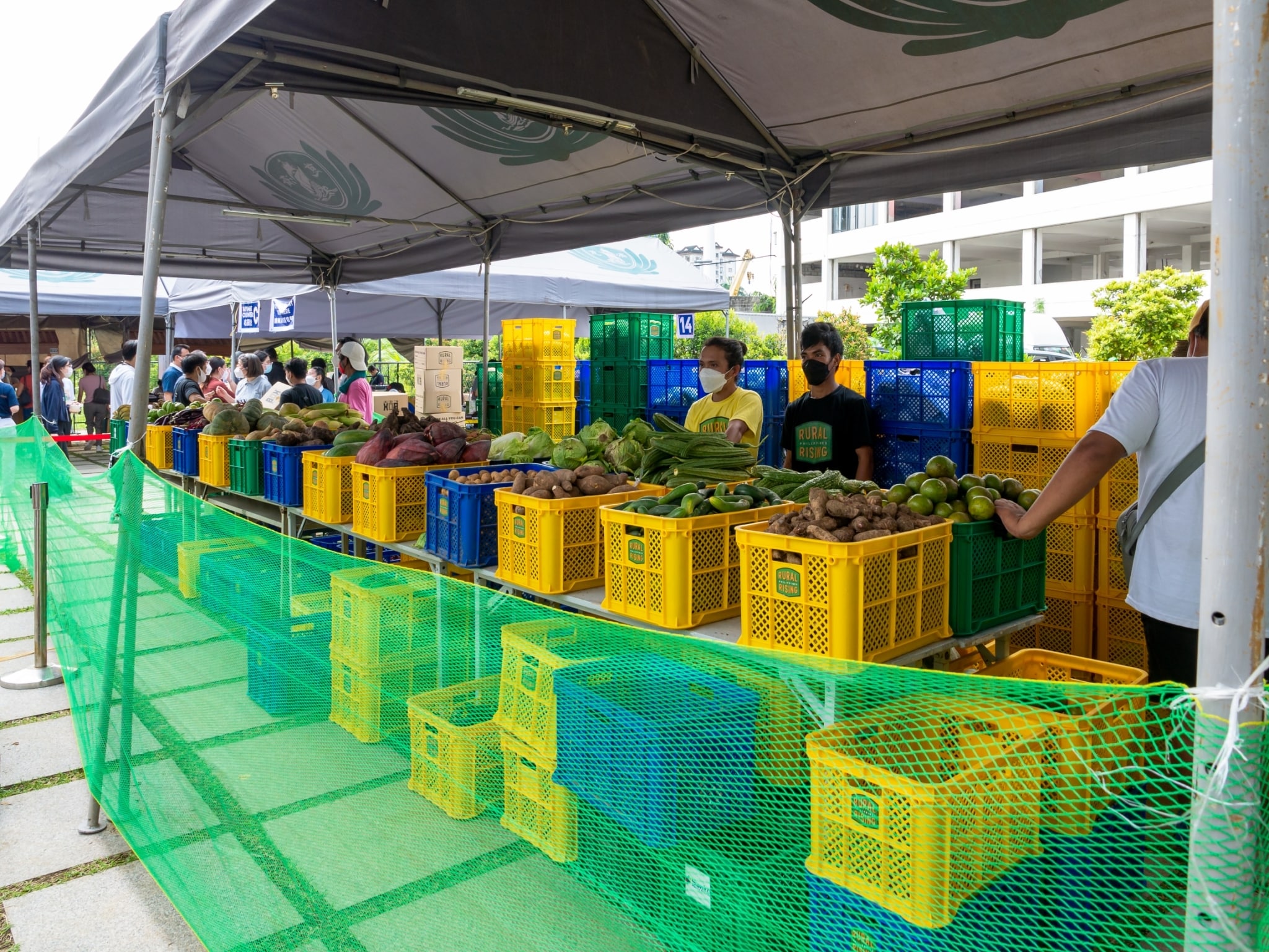 Fiesta Verde '22 shoppers had over 20 fruits and vegetables to choose from in Rural Rising's Box All You Can.【Photo by Daniel Lazar】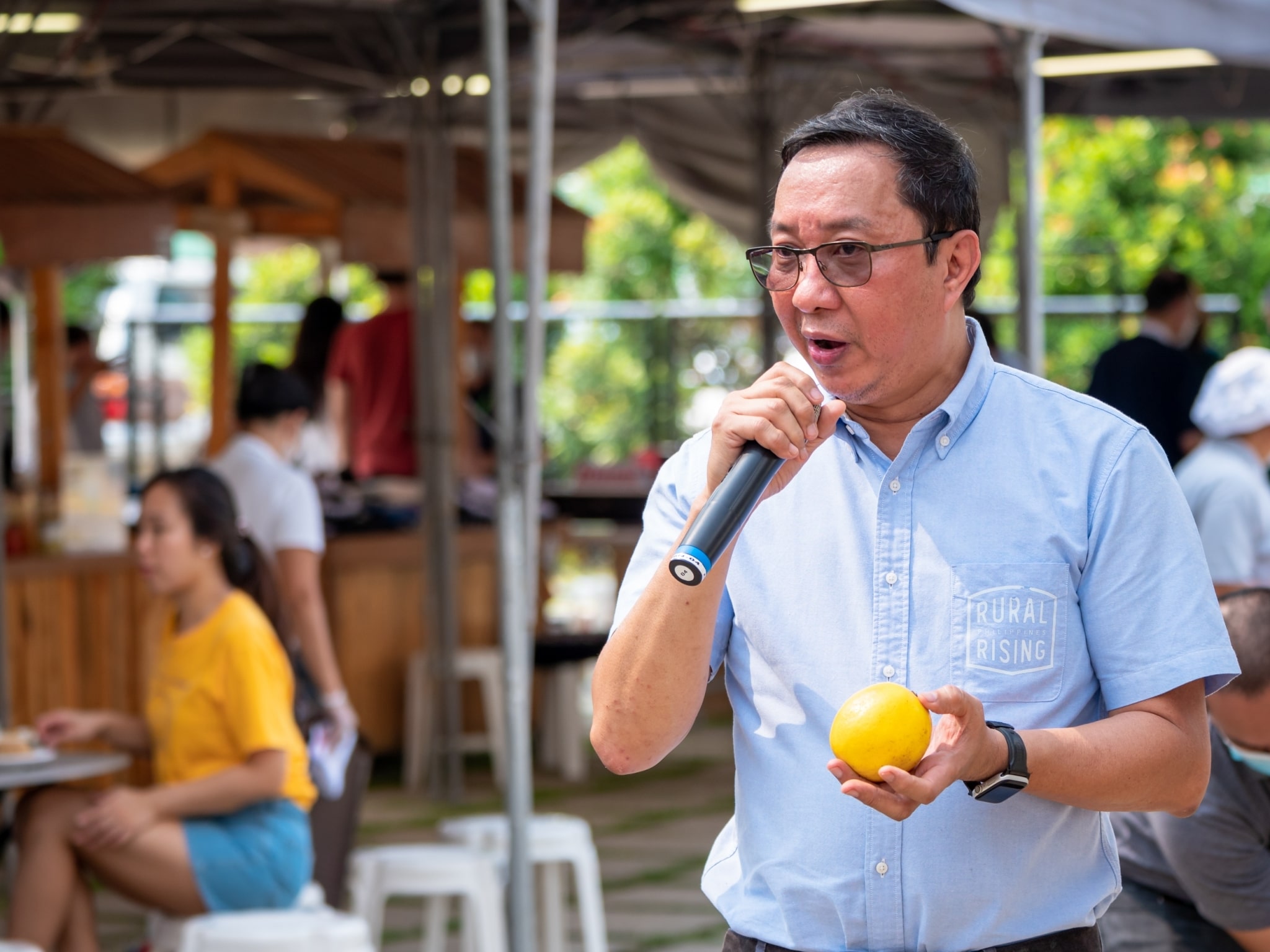 At Fiesta Verde '22, Ace gives an impassioned speech about the plight of Filipino farmers.【Photo by Daniel Lazar】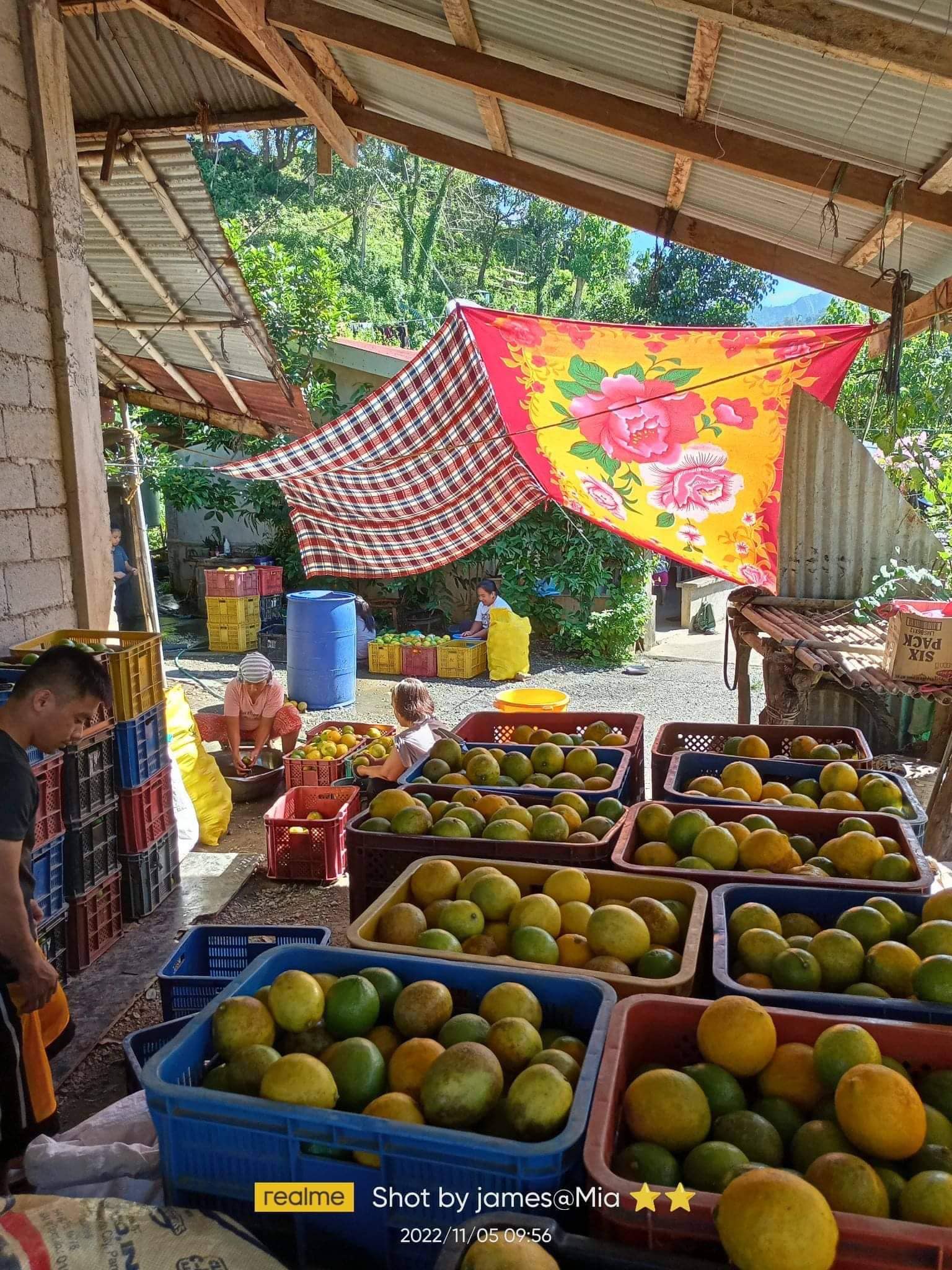 hey may not look like conventional lemons, but this haul from Tuba, Benguet, is just as juicy. (Photo courtesy of Rural Rising Philippines Facebook page)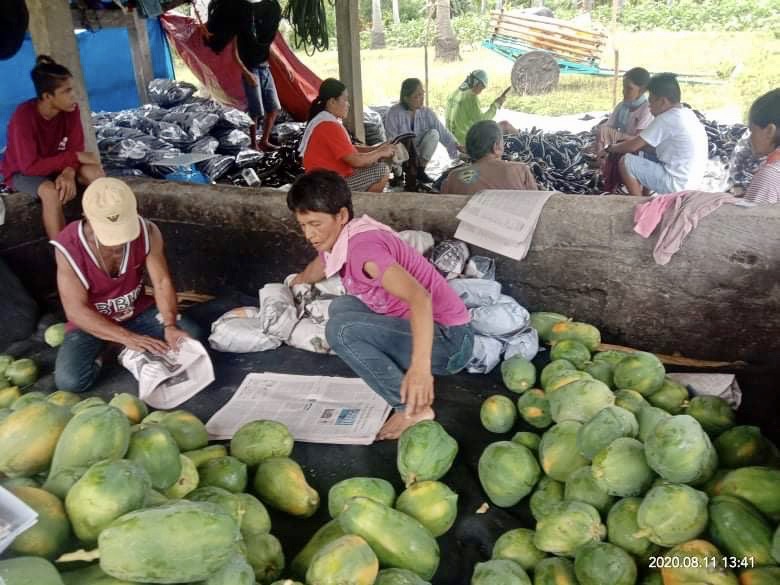 Gypsy papaya farmers from Guinayangan, Quezon, wrap their produce before loading them in a rented jeepney and selling them in public markets as far as 250 kilometers away. Sadly, they will return with many of these unsold papayas dented, pinched, and bruised from the long trip. (Photo courtesy of Rural Rising Philippines Facebook page)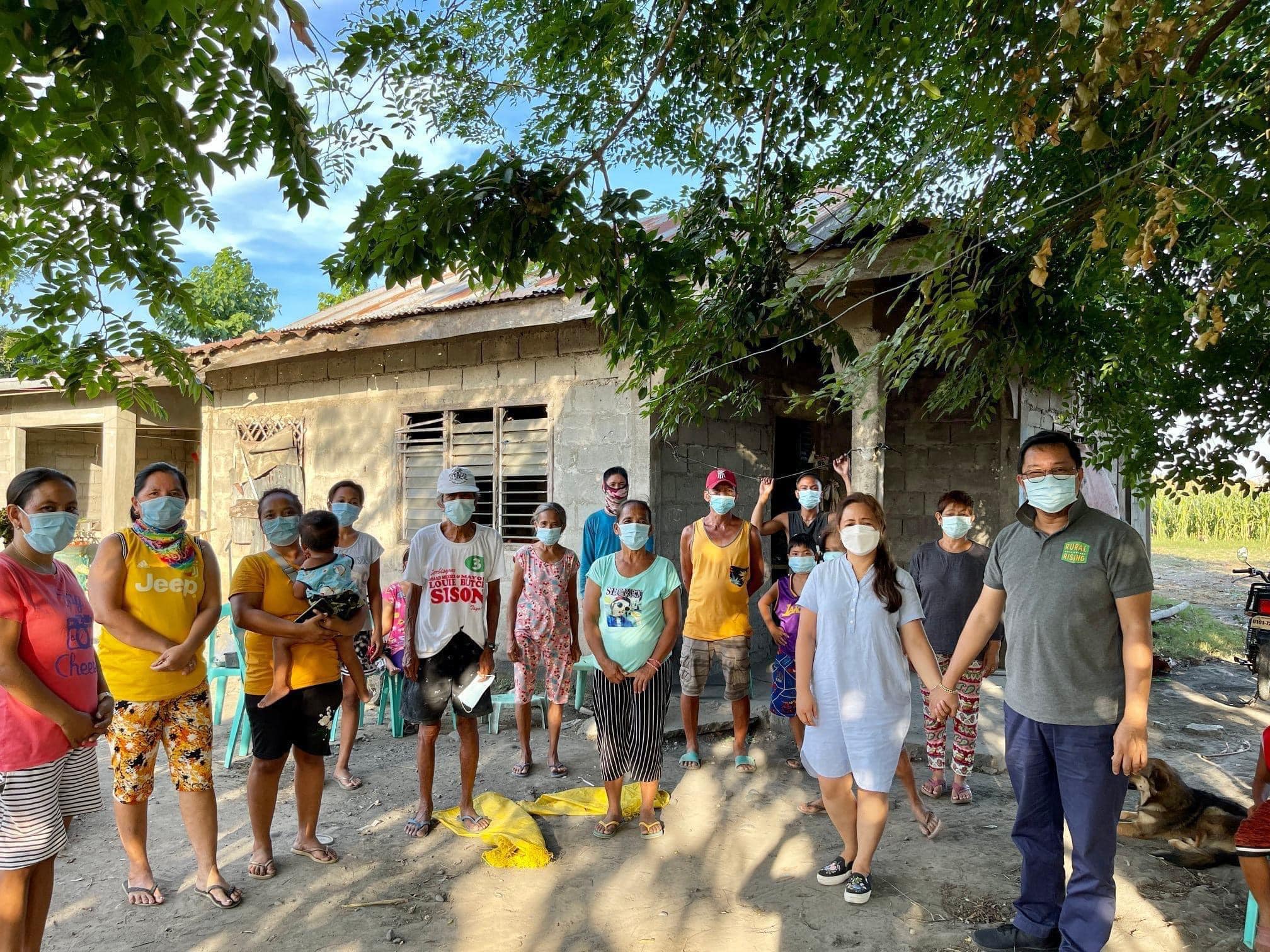 From the farmers of Villasis, Pangasinan, Rural Rising learned of the white magenta corn, a sweet and sticky variety. Ace and Andie put up 20 sacks for sale and they were gone in minutes. (Photo courtesy of Rural Rising Philippines Facebook page)
Go Back