Scholars Commit to Environmental Protection in Humanity Class
Lessons were imparted in fun, thought-provoking activities
By Joy Rojas
Environmental protection was the subject of the sixth Humanity Class held for Tzu Chi scholars and their parents on March 12 at the Buddhist Tzu Chi Campus (BTCC) in Sta. Mesa, Manila. College scholars convened for their class at the Jing Si Auditorium, while rooms in Harmony Hall were reserved for scholars' parents as well as elementary, junior high school, and senior high school scholars. Scholars from Bicol, Iloilo, and Palo, Leyte, participated via Zoom.
The topic is close to Dharma Master Cheng Yen's heart. In a speaking engagement in August 1990, she encouraged her audience to use their hands not to clap for her but to pick up trash littering the streets. This prompted the start of Tzu Chi's recycling initiative.
Recognizing animals as sentient beings, she advocates for vegetarianism. "Grains and vegetables are the best food choices to nourish our bodies," she said. "They are wholesome and natural and have enough nutrients to keep us going. Keeping our diets simple and pure will help promote a life that is also simple and pure. This is conducive to living a most blessed life."
According to Lineth Brondial, a volunteer from the Office of the CEO, "Tzu Chi Foundation has been promoting environmental protection as part of its key footprints or missions. We experience a lot of calamities in the Philippines and we cannot deny that climate change and global warming are happening."
Aside from informing scholars about the effects of fossil fuel, deforestation, mining, and plastic pollution on our planet, volunteers organized fun yet thought-provoking activities.
To understand how melting sea ice affects the habitat of polar bears, elementary scholars broke into groups and tried to fit themselves on a single sheet of newspaper that kept getting smaller with every round. Junior and senior high school scholars learned how they contribute to waste and carbon emission through seemingly inconsequential decisions like buying a new cellphone every year or commuting instead of walking. College scholars also formed groups to create posters detailing how they would bring about a sustainable future.
"We really have to empower our youth, mobilize them to take local action," says Lineth. "Hopefully after this talk, they will not forget what they have learned. They will carry the lessons forward, bring them to their homes, share them with friends, and change their habits."
Indeed, even the littlest changes can have a huge impact on the environment. "We can take the bus instead of a motorcycle," says Roma Sabrina Genoguin, a 10-year-old fourth-grader from North Bay Boulevard Elementary School, Navotas City. "We can plant trees and keep our home clean."
Growing up surrounded by plants and trees tended by his mom, Neil Aldrin Yabut has a soft spot for nature. When people carelessly discard their trash, he takes it upon himself to throw it in the proper bin.
Now the 20-year-old sophomore taking his Bachelor of Science in Entrepreneurship at Pampanga Sate Agricultural University would like to go a step further to protect the environment. Struck by how the livestock that supplies our meat generates close to 15% of total global greenhouse gas emissions and takes up about 70% of agricultural land, he'd like to try going vegan. "Maybe five days or a week. If I get used to it or can sustain it, I can try for a year or a lifetime," he says.
That's what Maria Gina Tamina has been doing since she started organic farming on the hot roof of her home. Mother to Nigielza Tamina, a seventh grader at Northern Rizal Yorklin School in Grace Park, Caloocan, Gina grows her own pepper, cabbage, okra, onions, tomatoes, and of all things, strawberries, which she began with four seedlings. These are planted in used milk tea bottles that end up in the junk shop next door.
Nothing goes to waste in her watch. "As the family's cook, I collect leftover and discarded slices and peelings of fruits and vegetables, cut them into small pieces, and use them as fertilizer," she explains. To Gina, everything can be fertilizer—from the overripe fruits and vegetables that don't get sold in the market to water used to wash rice and fish.
"Don't keep throwing things away. Let's take good care of our planet, especially now that there are so many disasters happening around the world," she says. "Let's take it upon ourself to be aware and help preserve nature."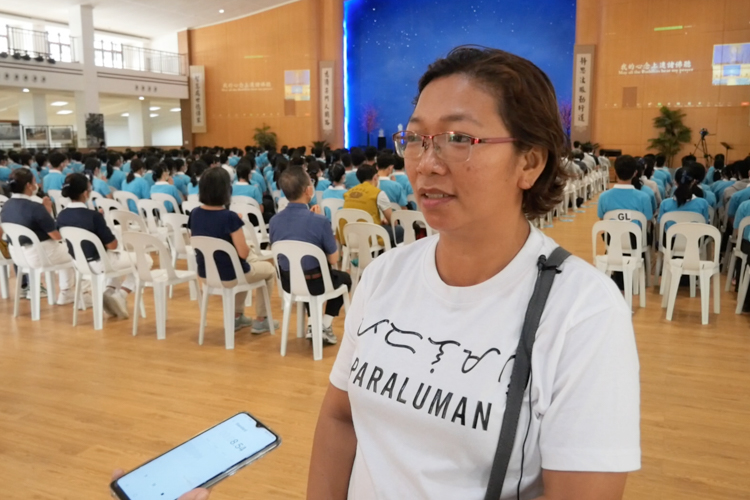 Homemaker Gina Tamina practices organic farming on the roof of her home. She plants her own vegetables and fruits—including sweet strawberries—using the leftover bits and peelings of fresh ingredients used to cook her family's meals. 【Photo by Marella Saldonido】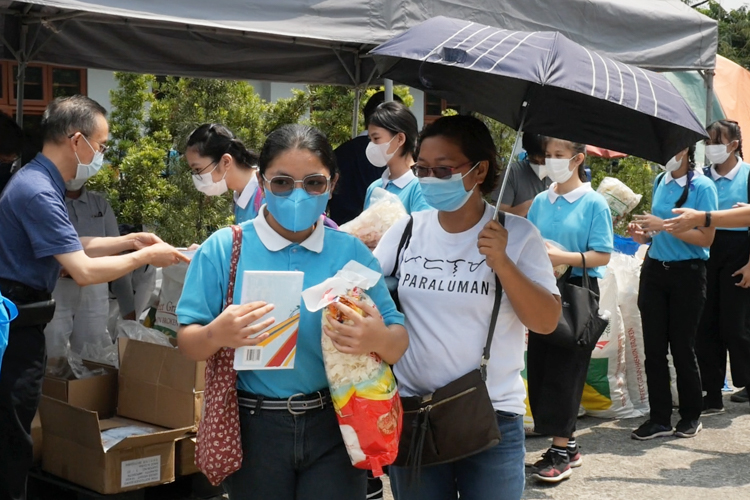 Mom Gina Tamina (right) accompanies her daughter Nigielza in claiming groceries as part of the benefits of being a Tzu Chi scholar. 【Photo by Marella Saldonido】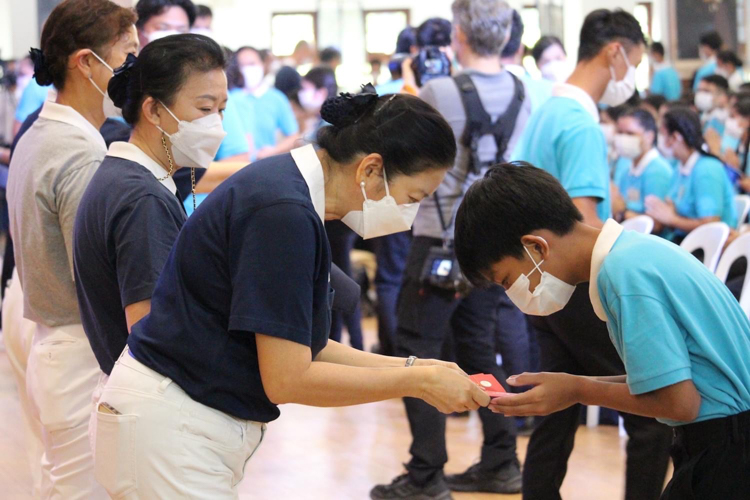 Tzu Chi Education Committee Head Volunteer Rosa So (third from left) presents a Tzu Chi scholar with angpao. 【Photo by Kenley Yap Wong】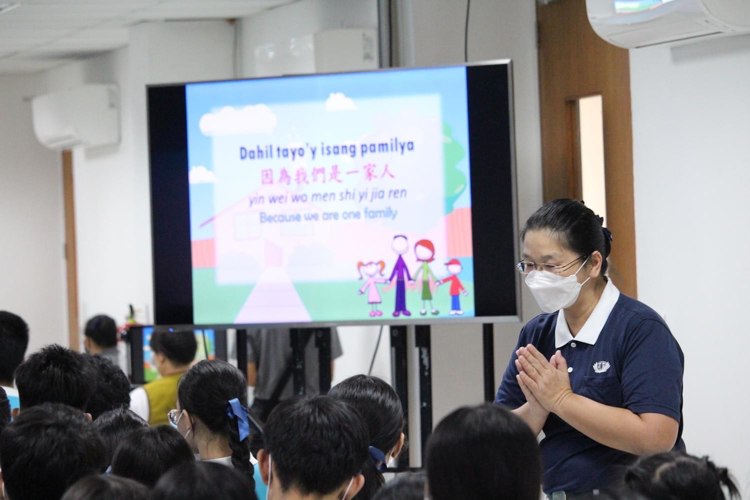 A volunteer leads scholars in the signing and singing of "One Family." 【Photo by Kenley Yap Wong】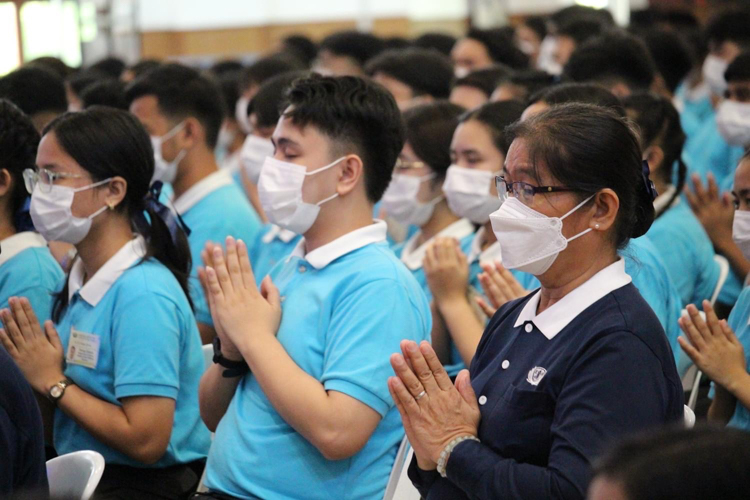 Scholars close their eyes and join their palms in prayer after receiving their angpao. 【Photo by Marella Saldonido】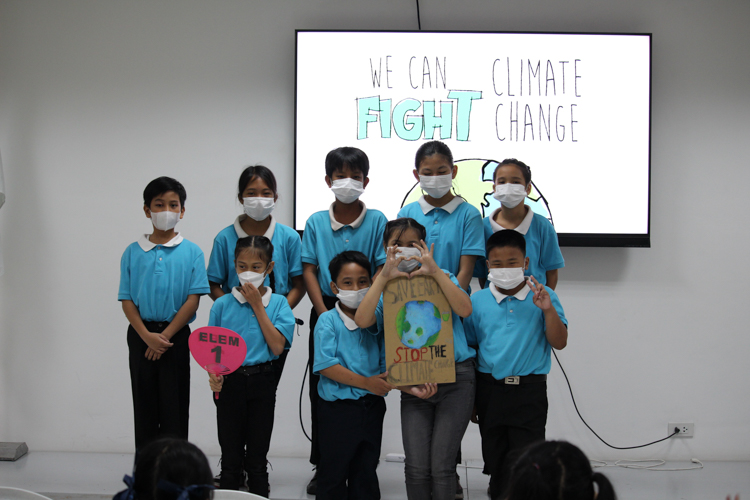 Elementary scholars gather for a group shot after completing a poster on saving the Earth. 【Photo by Kenley Yap Wong】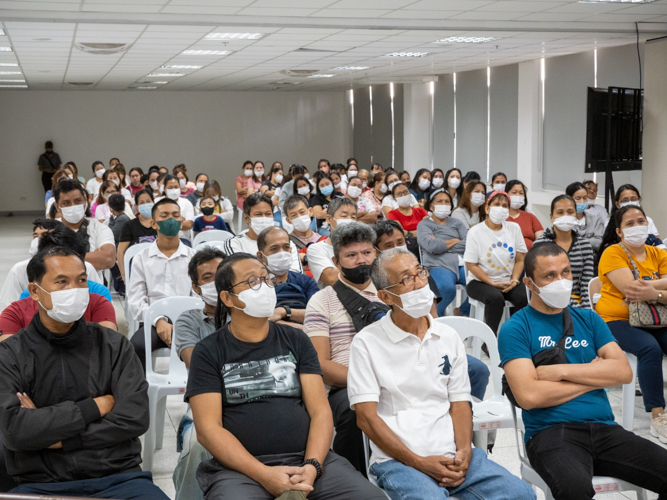 Parents of scholars listen during their own Humanity Class on environmental protection. 【Photo by Marella Saldonido】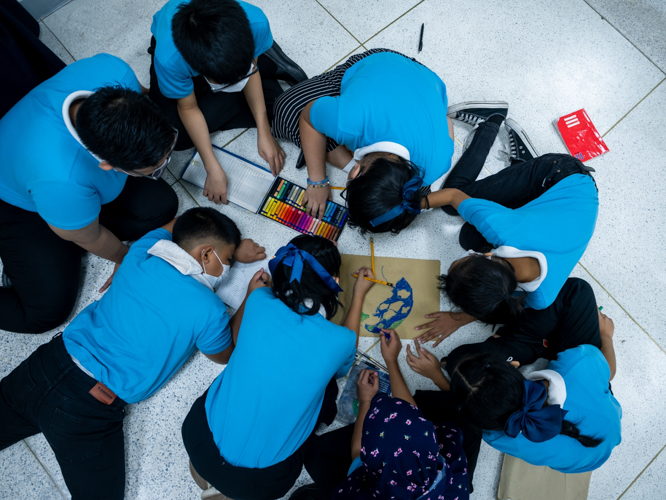 Workshops, like this poster-making activity, are fun and foster teamwork. 【Photo by Daniel Lazar】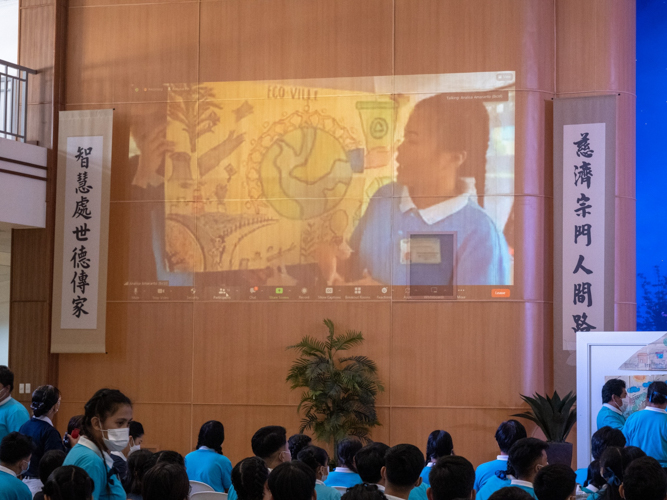 Participating via Zoom, a Bicol scholar discusses the details of the poster she and her teammates made to fellow scholars. 【Photo by Daniel Lazar】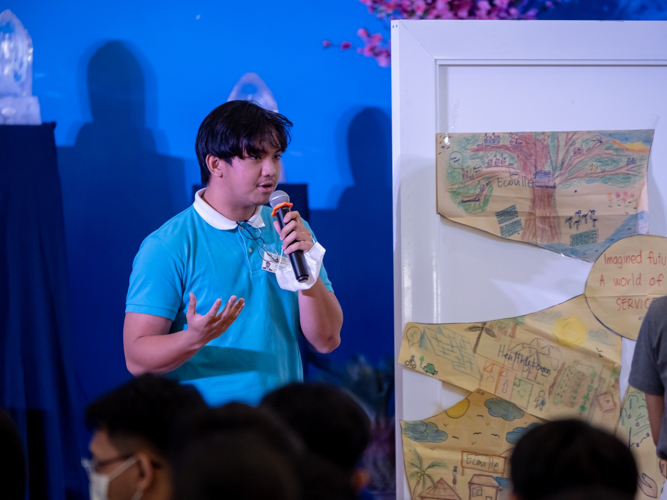 Neil Aldrin Yabut, a sophomore taking his Bachelor of Science in Entrepreneurship at Pampanga Sate Agricultural University, represents his group in explaining the meaning behind the artwork they made on a sustainable future. 【Photo by Daniel Lazar】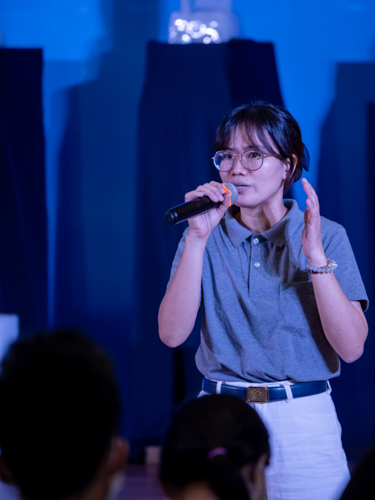 Lineth Brondial, a volunteer from the Office of the CEO, conducted a workshop with Tzu Chi's college scholars. "We really have to empower our youth. Mobilize them to take local action," she says. 【Photo by Daniel Lazar】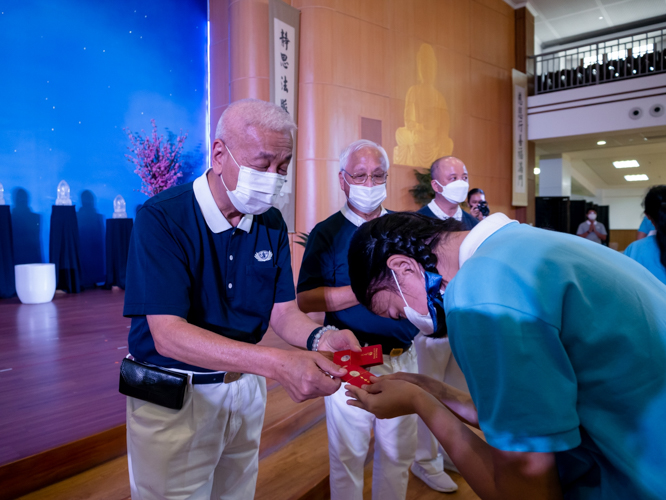 Tzu Chi Philippines CEO Henry Yuñez (left) presents a scholar with angpao【Photo by Daniel Lazar】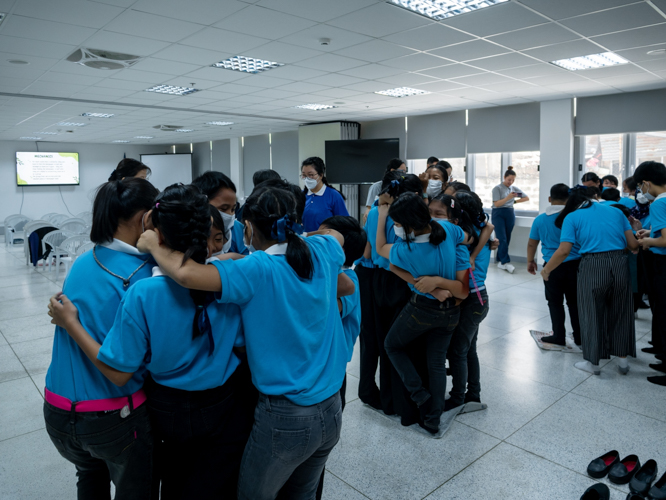 Elementary scholars play a newspaper game to give them an idea of what polar bears must experience when sea ice melts due to global warming【Photo by Daniel Lazar】
Go Back