Buddha Day, Mother's Day, Tzu Chi Day return to BTCC
It's the first time that a face-to-face gathering of such proportions was held in the pandemic.
By Joy Rojas
Tzu Chi Philippines commissioners, volunteers, and scholars came in full force for the annual celebration of Buddha Day, Tzu Chi Day, and Mother's Day last May 8 at the Buddhist Tzu Chi Campus (BTCC) in Sta. Mesa, Manila. The special occasion marked the 56th year of Tzu Chi's existence worldwide. It was also the first time for a face-to-face gathering of such proportions to push through during a pandemic.
"It's been two years since the last time we had this celebration," says the event's overall coordinator, volunteer Wilson Hung. "This is my first time to handle such a big activity and I'm very thankful to the senior volunteers who extended their knowledge and support to me and our Mingxi group. It was a very good learning experience for all of us. We would like to take this opportunity to show Master Cheng Yen that we're good and we missed her very much."
Preparations for the elaborate ceremony began days before, first with a meticulous setup on the grounds fronting the Jing Si Auditorium. Giant banners heralding the three events were hung high on the façade of Harmony Hall, while short bamboo stalks painted in dark green were stacked to form the number "56."
Another eye-catching arrangement was the nearly 100 crystal Buddhas of various sizes laid out in tables adorned with fresh flowers and lush greens. Like previous Buddha Days, Betty Manabat was in charge of the crystal Buddhas. The delicate pieces were entrusted to her by their owners, the Tzu Chi volunteers. "I asked them to bring their Buddhas one day before Buddha Day. Each Buddha is assigned a number that corresponds to a claim card that I give to the owner. The Buddha is packed in a box and returned to its rightful owner after the event."
Tzu Chi commissioners, volunteers, and scholars also devoted days to practicing the formation and actions for the Buddha Bathing Ceremony, the highlight of the event. In the ceremony, participants bow before a crystal Buddha and touch the bowl of water, a gesture that is akin to touching Buddha's foot. When they bow a second time, they pick a flower from a bowl to symbolize their claiming of fragrance and blessings.
Tresia Siplante Traqueña, an education major at the Philippine Normal University and a Tzu Chi scholar for eight years, appreciates the relevance of the event. "It's an opportunity for us scholars to return to Tzu Chi. Personally, I am grateful to everyone in the Tzu Chi Foundation. Because of them, I can graduate and apply what I learned for the sake of our country."
By late afternoon, the mood at BTCC took a somber turn, as participants walked and bowed reverently and in unison, mindful of the auspicious occasion.
But the day ended on a hopeful note. Raising a light that resembled a lotus flower, the volunteers silently acknowledged their life's blessings, and signified their commitment to continue spreading Dharma Master Cheng Yen's teachings of volunteerism, compassion, and love for all sentient beings.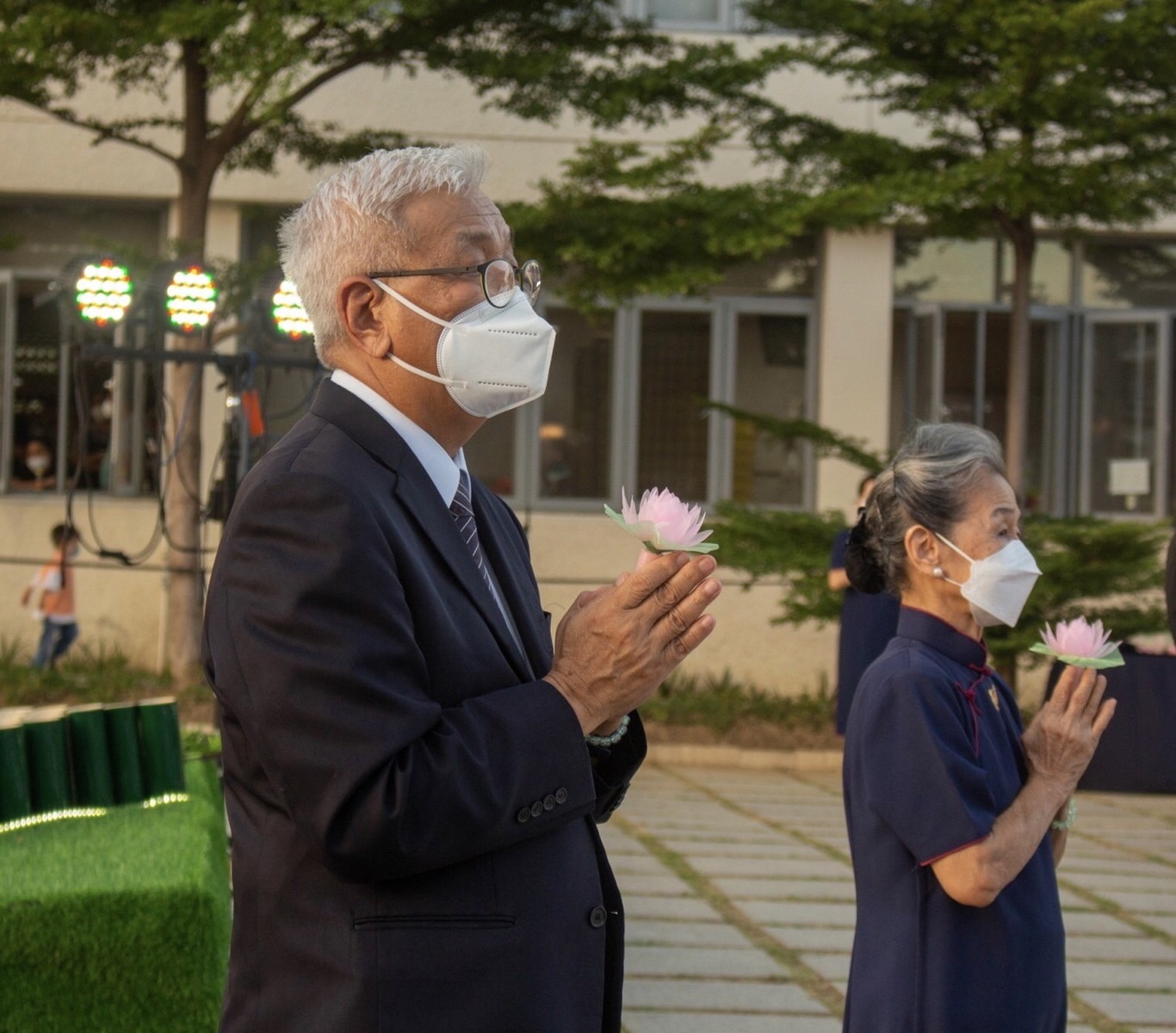 Tzu Chi Philippines CEO Henry Yuňez leads hundreds of commissioners, volunteers, scholars, and special guests to a triple celebration of Buddha Day, Mother's Day, and Tzu Chi Day at the BTCC grounds.【Photo by Jenie Sy Lao】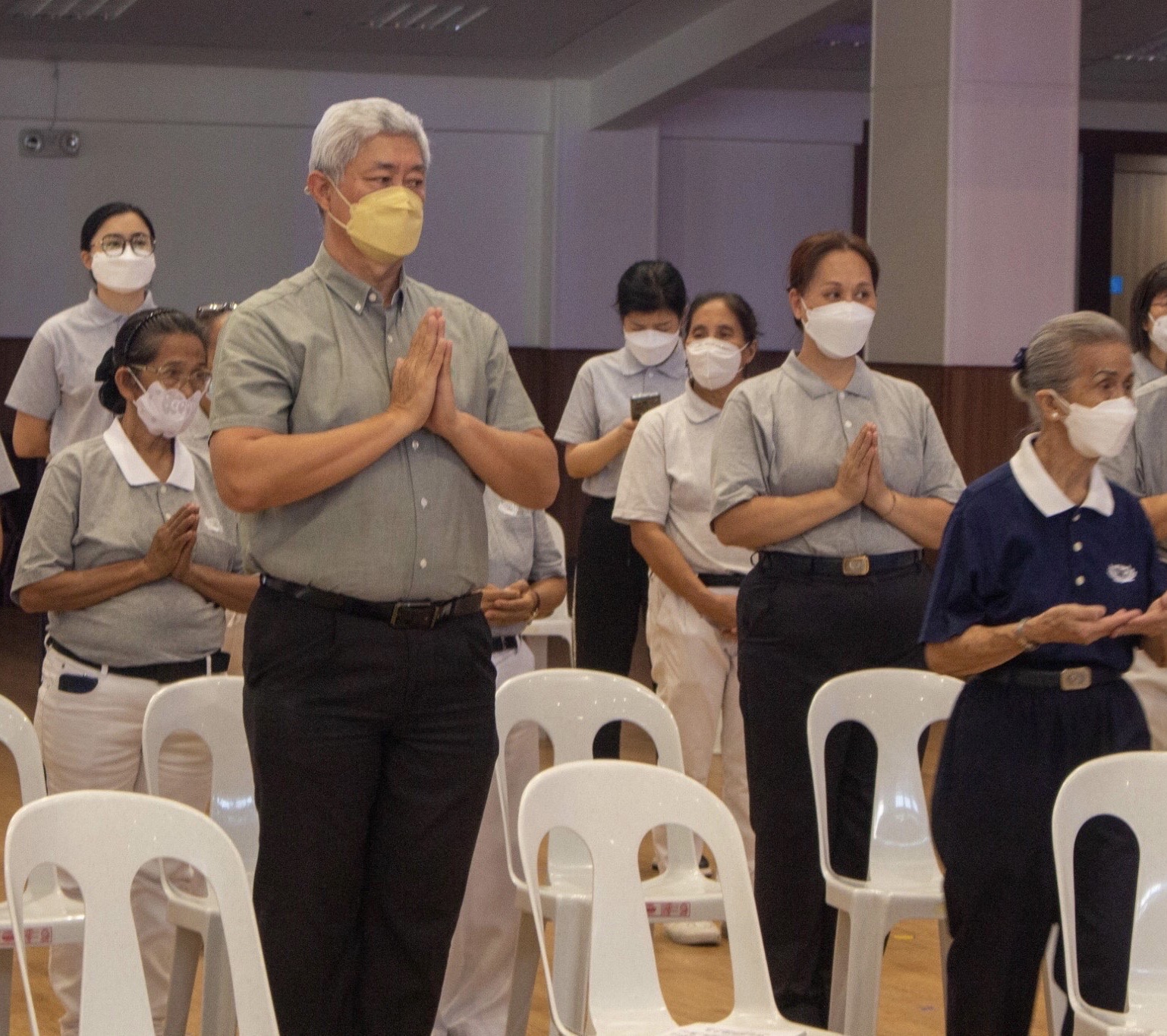 TIMA (Tzu Chi International Medical Association) co-founder Dr. Jo Qua joins volunteers in commemorating the auspicious event. 【Photo by Mavi Saldonido】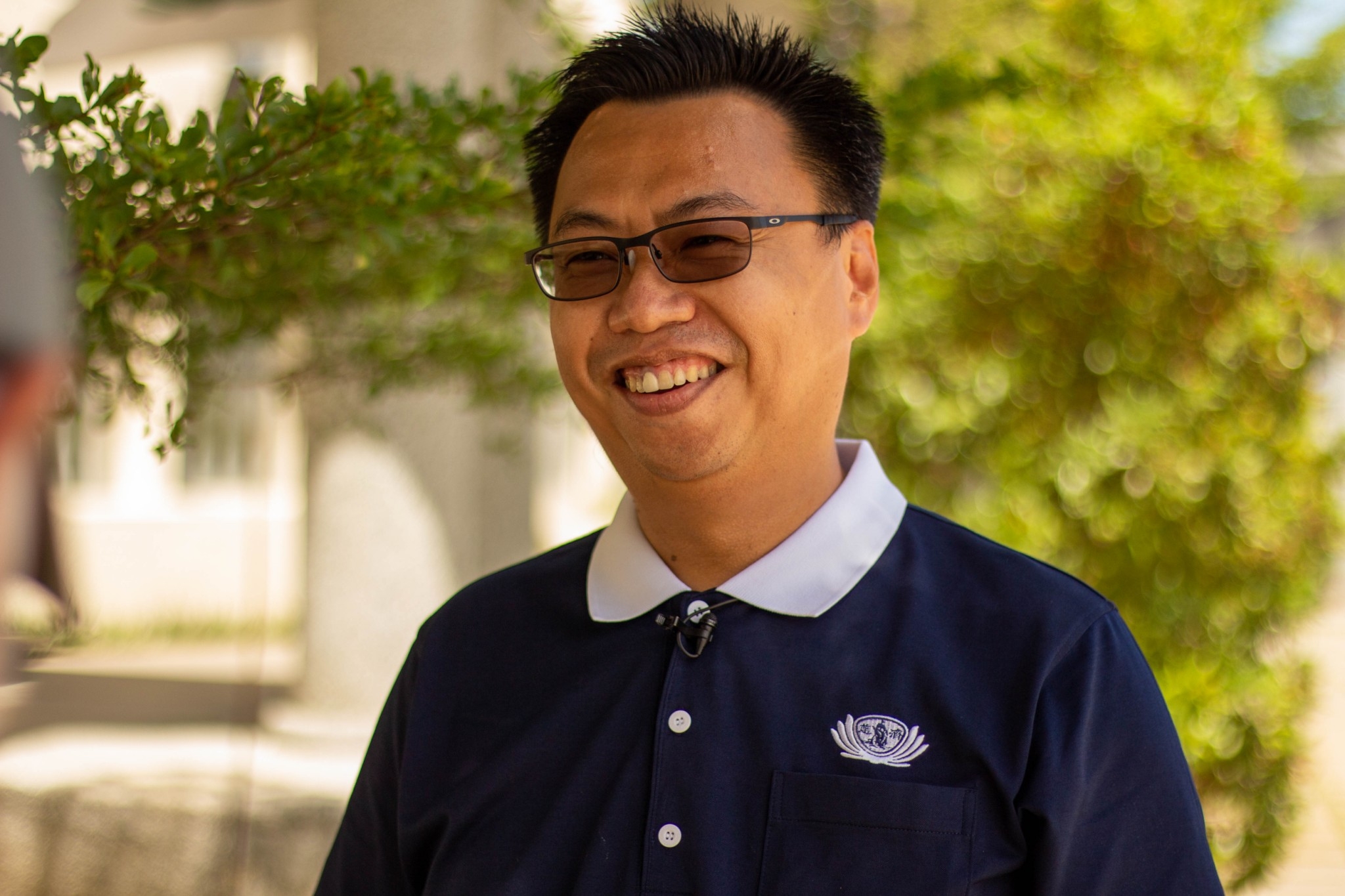 "This is my first time to handle such a big activity and I'm very thankful to the senior volunteers who extended their knowledge and support to me and our Mingsi group," says overall coordinator Wilson Hung. 【Photo by Mavi Saldonido】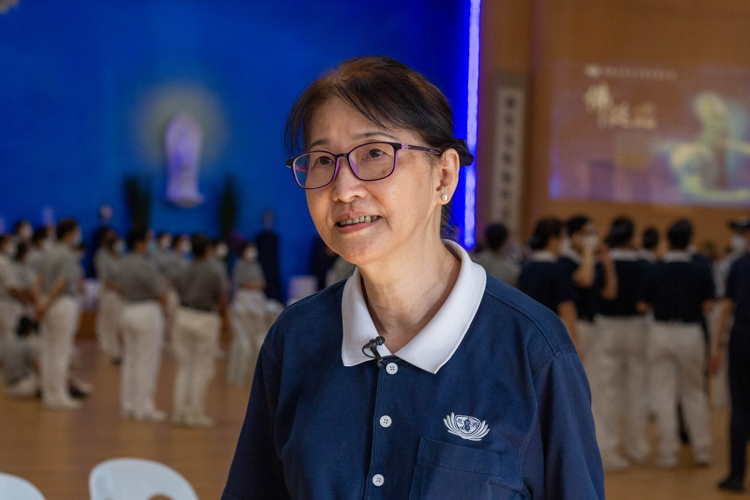 Volunteers who lent their crystal Buddhas for the ceremony entrusted their delicate pieces to Betty Manabat. 【Photo by Mavi Saldonido】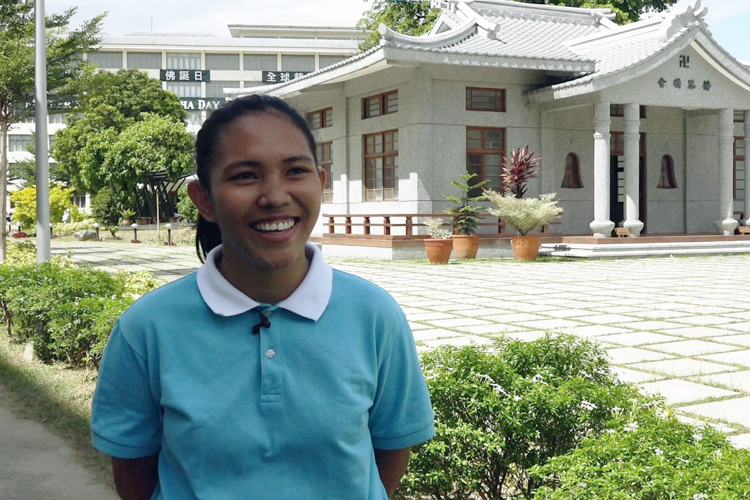 For Tzu Chi scholar Tresia Siplante Traqueña, Buddha Day is a chance to pay respects to Buddha and reconnect with fellow scholars. 【Photo by Harold Alzaga】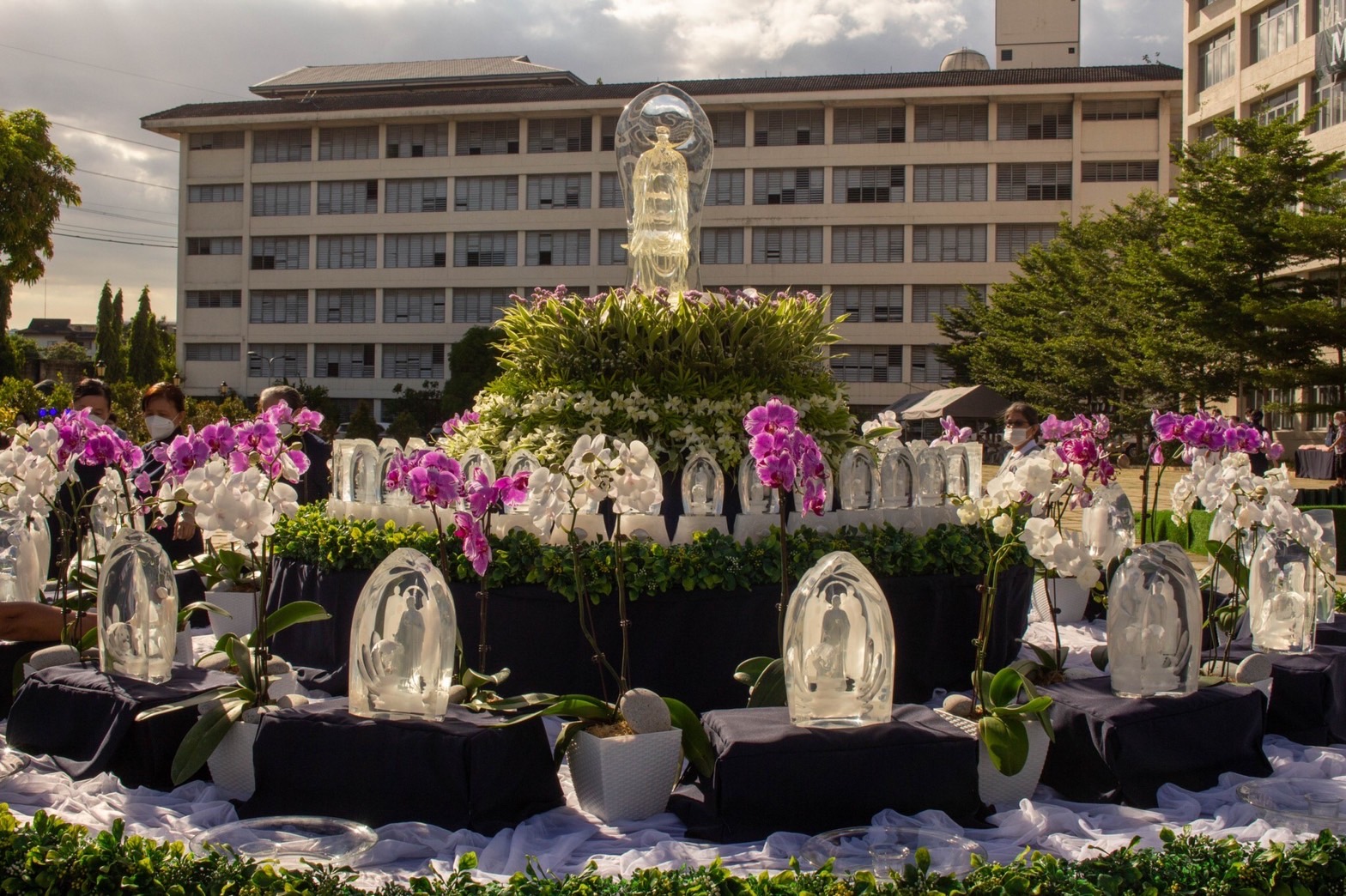 Flowers and greens surround crystal Buddhas of different sizes. 【Photo by Mavi Saldonido】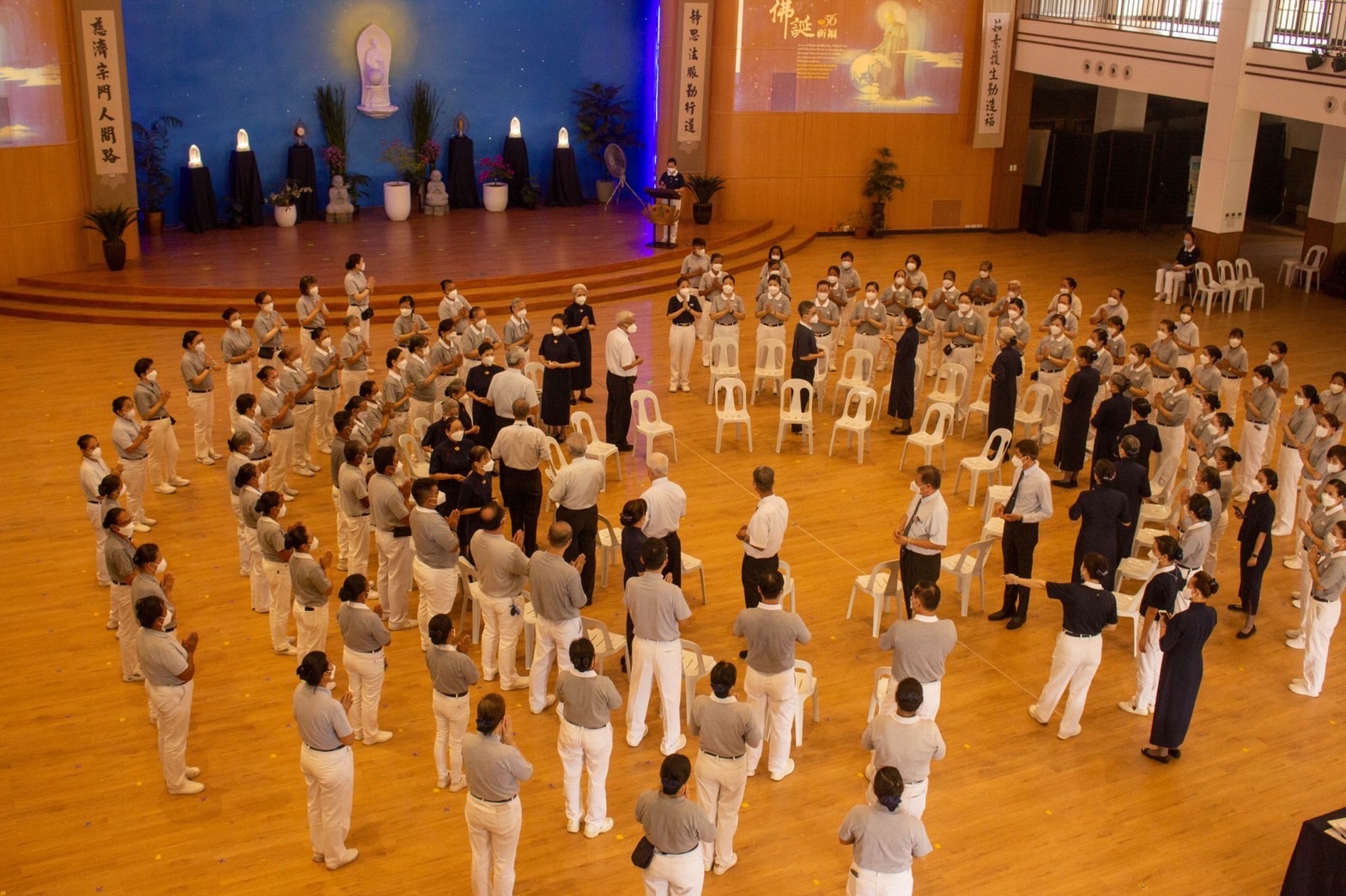 At the Jing Si Auditorium, volunteers practice their formation for the Buddha Bathing Ceremony. 【Photo by Mavi Saldonido】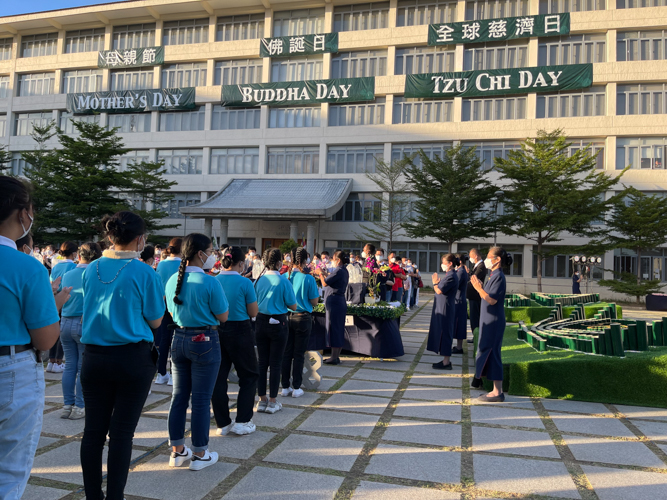 Tzu Chi scholars stand in their assigned places outside Harmony Hall, where large signs herald the three special occasions. 【Photo by Mavi Saldonido】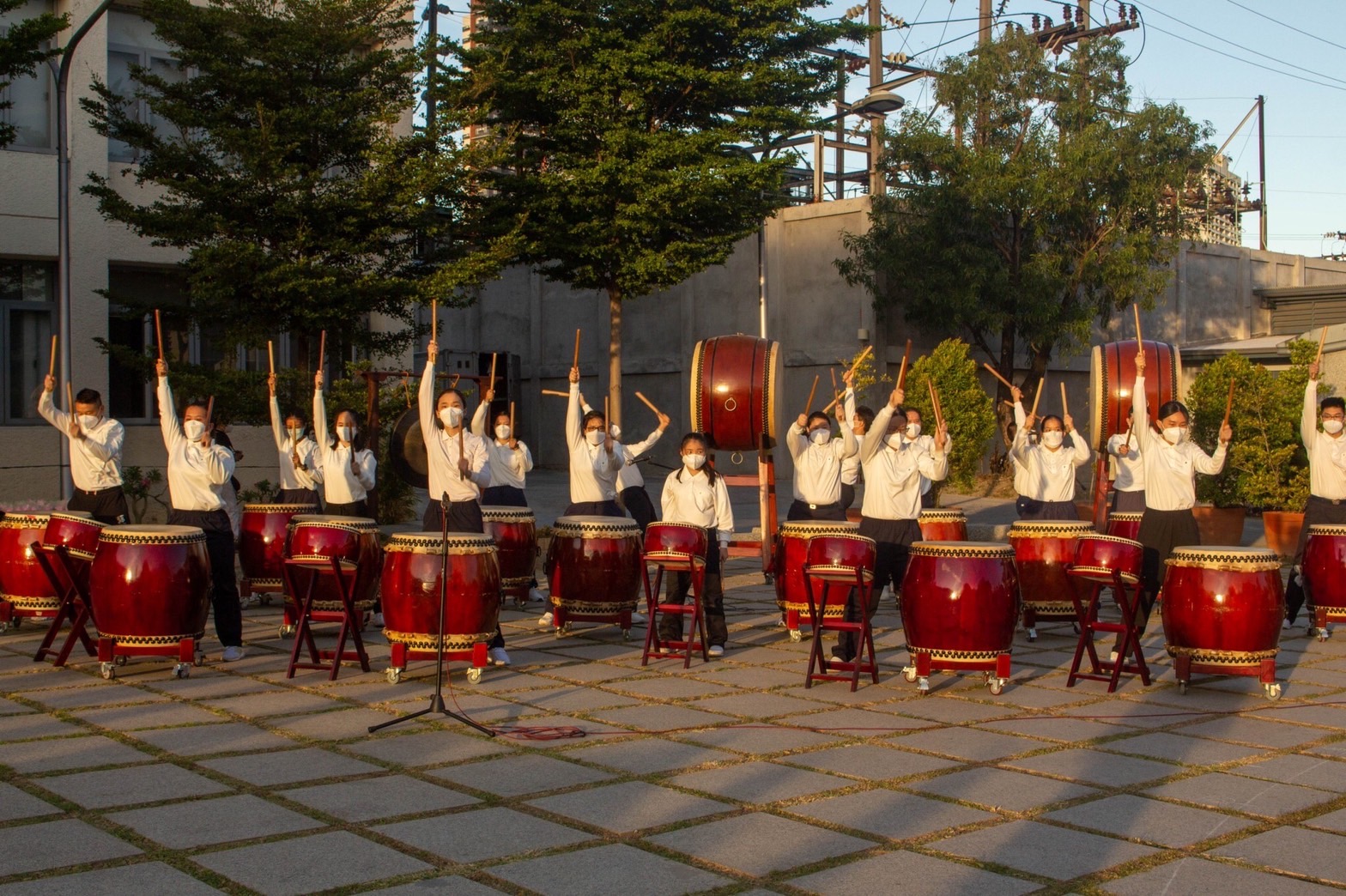 Tzu Chi Youth perform a drum number before the Buddha Bathing Ceremony. 【Photo by Mavi Saldonido】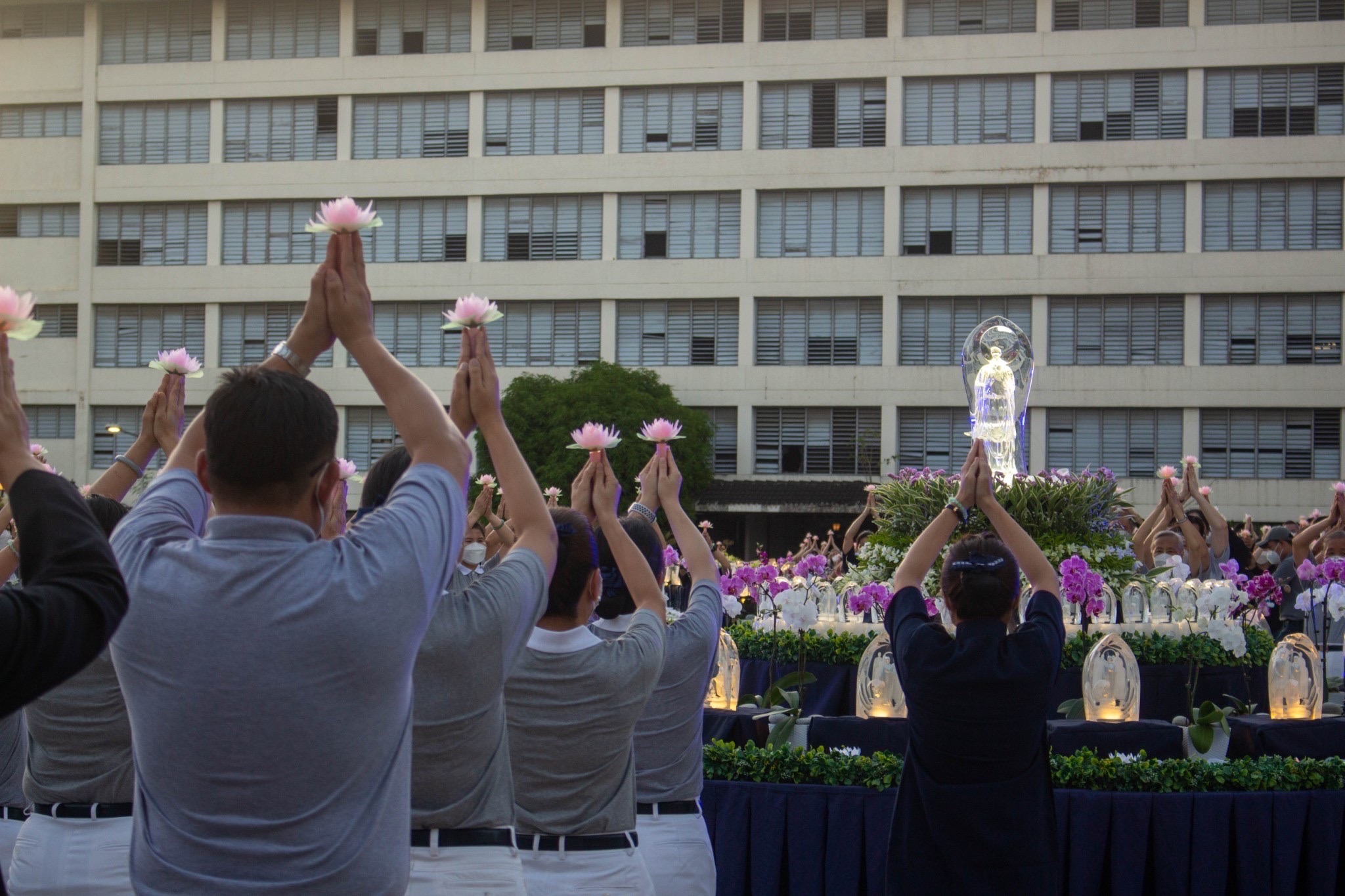 Volunteers raise lotus flower candles as a symbol of hope in challenging times. 【Photo by Mavi Saldonido】
Go Back