Tzu Chi thanks donors in dinner party
Guests enjoyed a vegetarian dinner at the BTCC plaza and a special tea ceremony at the Lotus Pond.
By Ben Baquilod
To give utmost appreciation and thanks to its honorary board members and donors, Tzu Chi Philippines hosted a dinner party on January 7 at the Buddhist Tzu Chi Campus (BTCC) in Sta. Mesa, Manila.
Guests, together with their families and friends enjoyed vegetarian dinner at the BTCC plaza. Resembling a Taiwan night market, the food stalls offered a variety of heathy food choices including Dan Dan noodle soup, lumpia, sushi, and grilled vegetarian skewers.
"We cannot sustain our programs without the support of our donors. So, we have this activity for our donors, volunteers, friends, and relatives to thank them," says Tzu Chi Philippines CEO Henry Yuñez.
Attendees also took delight in the foundation's hospitality through a special Tzu Chi tea ceremony held at the Lotus Pond.
Welcomed by live calming sound of guzheng, flute, and organ, guests had a meditative experience of witnessing a ceremonial way of preparation and presentation of tea—which they later shared with companions in the cozy setting.
"I'm very happy to come here tonight. Every time I come to Tzu Chi, I always see happy faces of people," says donor Eric Ngan of the Mitsukoshi Motors Philippines. "My company and I are supportive of Tzu Chi because I really see that they are helping a lot of people."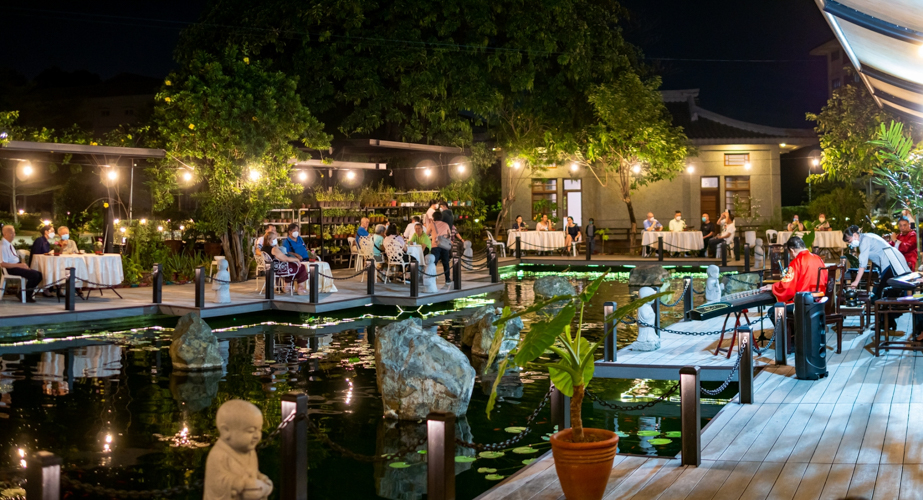 Guests witness the Tzu Chi tea ceremony at the Lotus Pond during the thanksgiving dinner for donors. 【Photo by Daniel Lazar】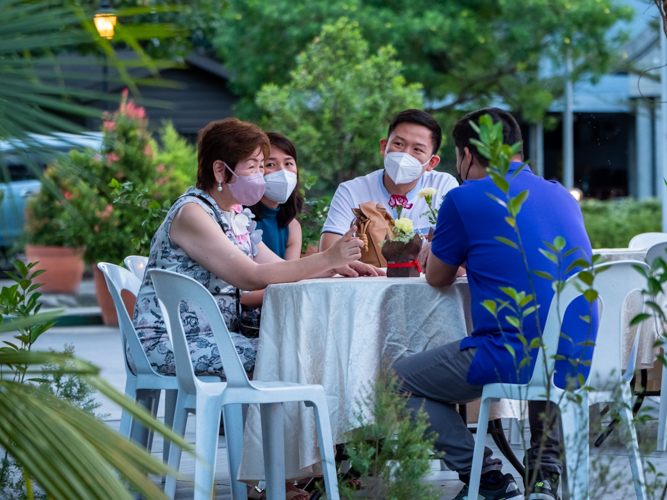 Guests come with their families and friends to Tzu Chi's dinner party for donors. 【Photo by Daniel Lazar】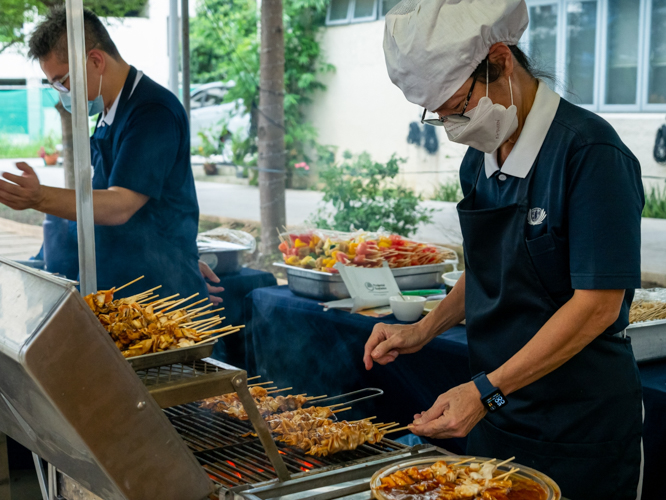 Tzu Chi volunteers serve grilled vegetarian skewers at the BTCC plaza. 【Photo by Daniel Lazar】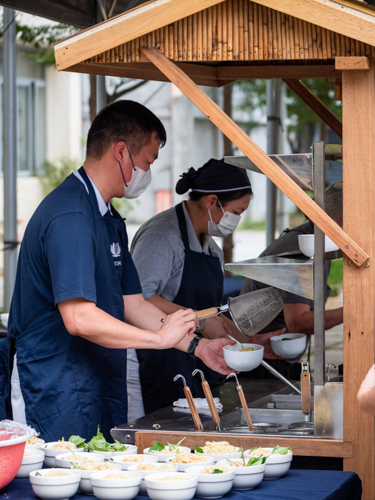 Volunteers prepare Dan Dan noodle soup, a famous Taiwanese street food. 【Photo by Daniel Lazar】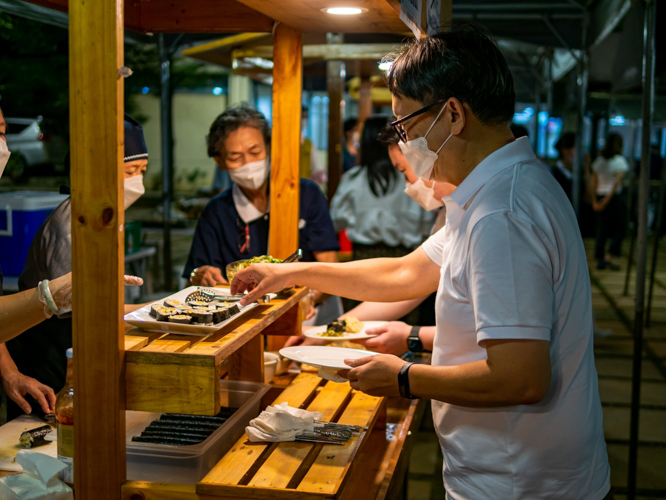 Vegetarian sushi is among the healthy food choices served by Tzu Chi volunteers during the donors' dinner party. 【Photo by Daniel Lazar】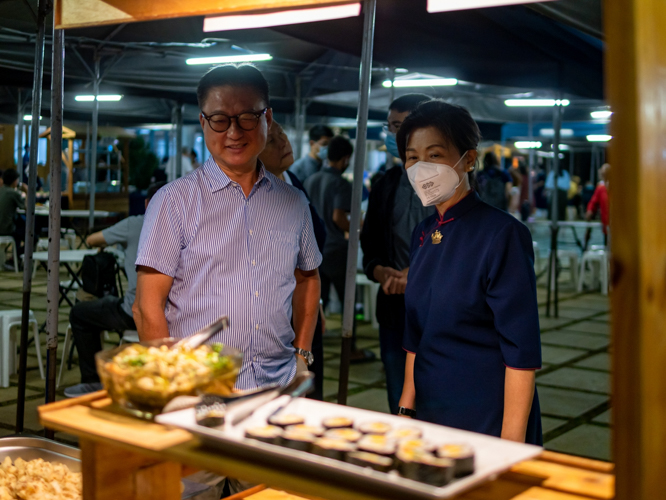 Eric Ngan (left), donor from Mitsukoshi Motors Philippines graces the dinner party. 【Photo by Daniel Lazar】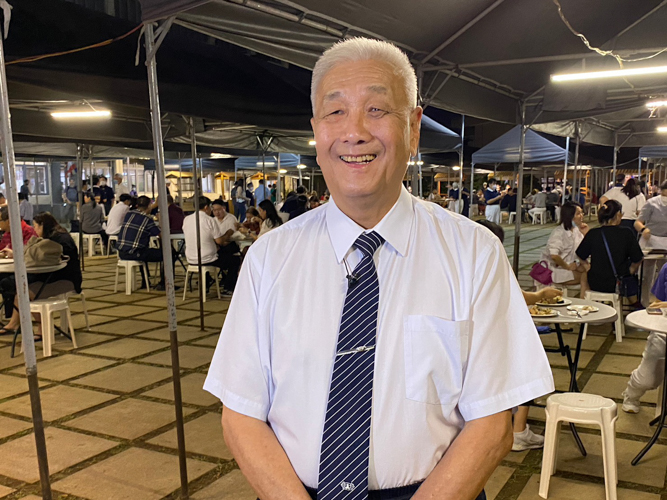 "We cannot sustain our programs without the support of our donors. So, we have this activity for our donors, volunteers, friends, and relatives to thank them," says Tzu Chi Philippines CEO Henry Yuñez. 【Photo by Matt Serrano】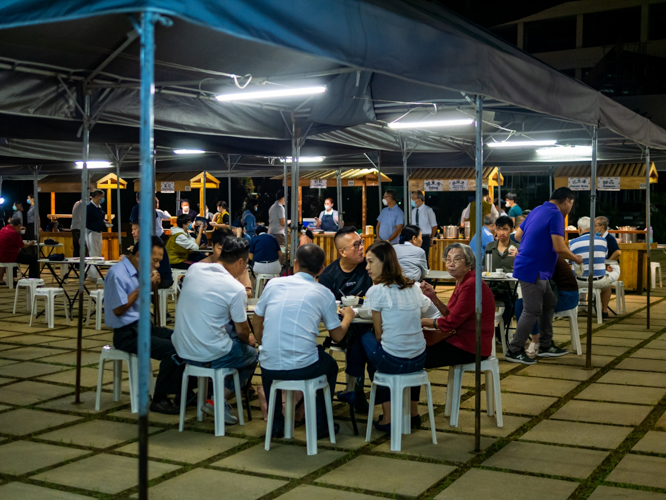 BTCC plaza resembles a Taiwan night market where food stalls offer a variety of healthy food choices. 【Photo by Daniel Lazar】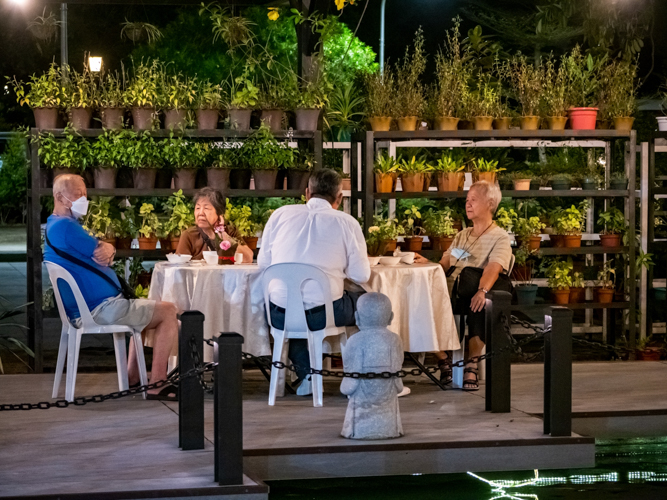 Donors come with their families and friends to enjoy the night at the BTCC. 【Photo by Daniel Lazar】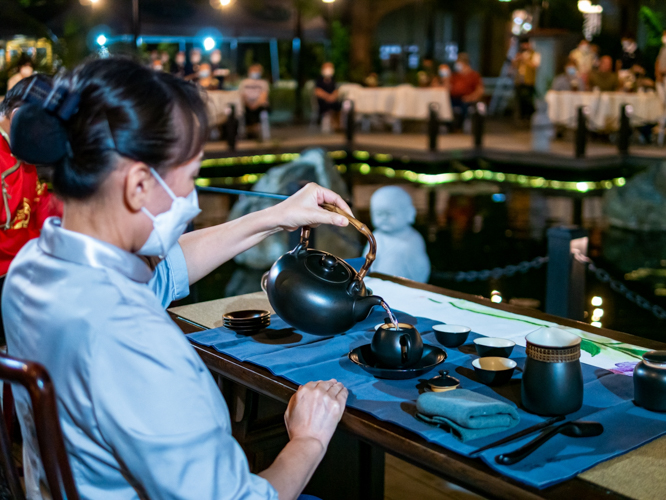 Attendees take delight in the special Tzu Chi tea ceremony held at the Lotus Pond. 【Photo by Daniel Lazar】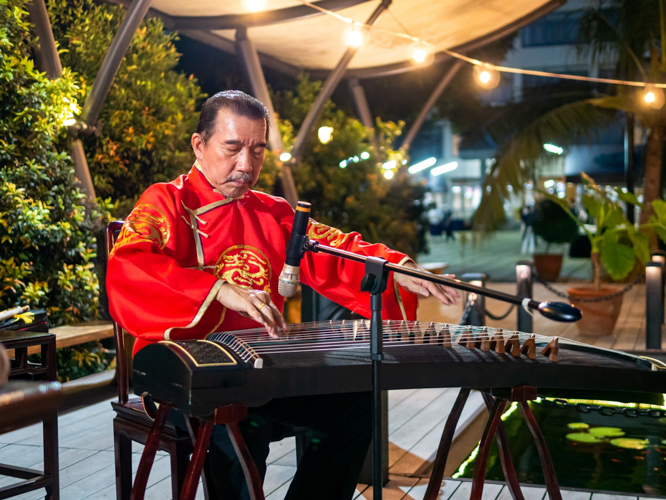 The Tzu Chi tea ceremony is accompanied by live soothing music. 【Photo by Daniel Lazar】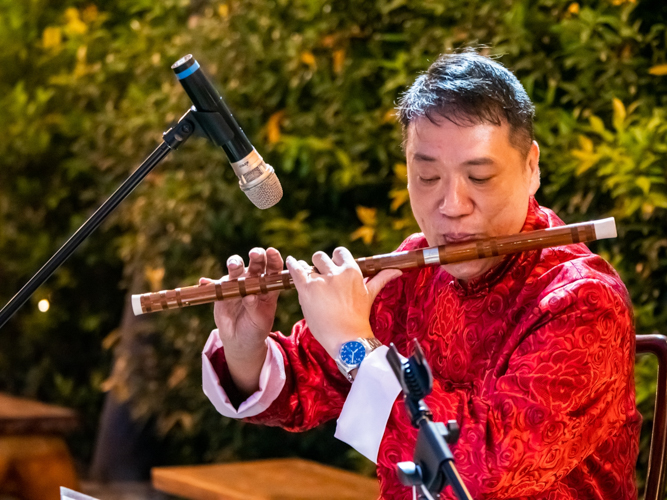 The Tzu Chi tea ceremony is accompanied by live soothing music. 【Photo by Daniel Lazar】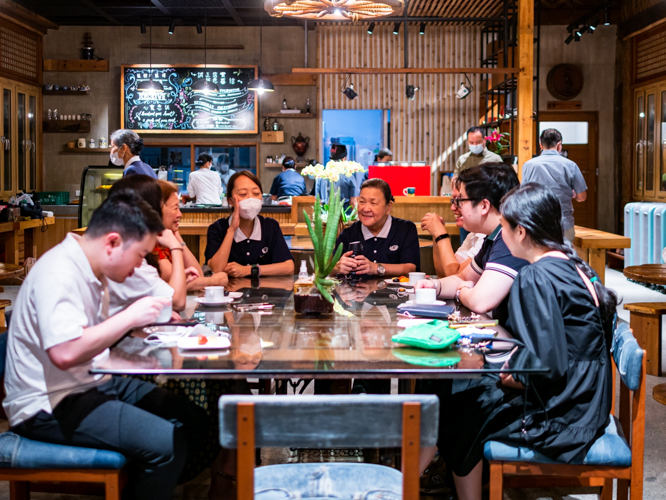 Volunteers and guests share a light moment at the BTCC coffee shop. 【Photo by Daniel Lazar】
Go Back