Tzu Chi Great Love Preschool Fulfills Tzu Chi's Mission of Education
The Tzu Chi Foundation accomplishes its mission of education in the Philippines with the opening of the Tzu Chi Great Love Preschool Philippines at the Tzu Chi Agno campus.
By Daniel Lazar
With November 2022 marking the 28th anniversary of The Tzu Chi Foundation in the Philippines, the founding of the Tzu Chi Great Love Preschool finally realizes Tzu Chi's mission of education in the Philippines. On this auspicious occasion, Tzu Chi CEO, Henry Yuñez, expressed that "as one of Tzu Chi's four main missions, it has been our dream to have a mission of education here in the Philippines," and now that dream has come true. In addition to a TESDA accredited curriculum, the preschool will also teach Tzu Chi's humanistic values, and highlight Master Cheng Yen's belief that education serves to purify one's heart.
To introduce the Tzu Chi Great Love Preschool, Tzu Chi volunteers and staff held an open house on Sunday, July 24, and invited children and their parents to tour the renovated premises. Young guests were treated to fun activities and games, while their families were shown the campus, the new classrooms, and the renovated facilities. Patricia Calantoc, parent of one of the enrolled students, was very happy with sending her 2 year-old daughter to the new Tzu Chi preschool; "we are very impressed with the campus and the facilities, and would like our daughter to develop a good character at a young age, that's why we chose Tzu Chi."
The new classrooms have been equipped with brand-new wooden toys and equipment, and all other classroom necessities needed for young learners to develop. For the learners' health and safety, screen doors and new recessed ceiling fans have been installed for better air circulation, and all rooms are equipped with UV-C sterilization devices as well as UV-C air purifiers, with medical grade HEPA filters, to ensure that germs, airborne pathogens, and viruses are quickly eliminated.
In addition, a new outdoor play and activity area was built, where students will be given the opportunity to interact with the natural environment, explore, discover, and learn to appreciate nature.
"Here at Tzu Chi Great Love Preschool Philippines, our programs are designed to holistically support the child's well-being, with a strong emphasis on life skills, social and emotional development, and moral education," noted Jane Sy, Directress and Tzu Chi volunteer. A good education is said to bring hope and stability to society, and Ms. Sy's approach comes from more than 7 years' experience as an educator and principal of her own preschool; "in the years that I operated my preschool," explained Ms. Sy, "I've continuously injected Tzu Chi humanistic values into the curriculum, including filial piety, moral character values and vegetarianism." The new curriculum will also help children transition from a home environment to a community of learners and educators, to help them acquire life skills as they gain independence.
Master Cheng Yen believes that education serves to purify one's heart, and reiterates that the world's future depends on children, and their future lies in education.

With its Nursery and Pre-K programs, the Tzu Chi Great Love Preschool aims to develop young children's cognitive, physical, and social & emotional skills. Through experiential learning in a loving, and nurturing environment, our children will grow to become responsible and productive citizens as they carry on the spirit of gratefulness, respect, and great love in the world.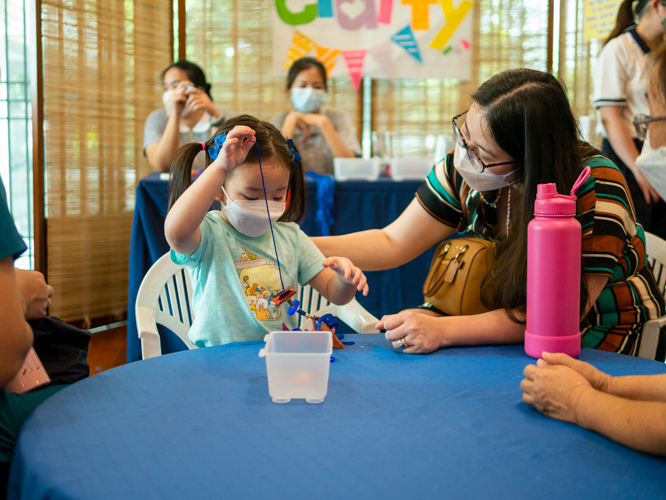 Parents and their kids engaging in craft-making activities【Photo by Daniel Lazar】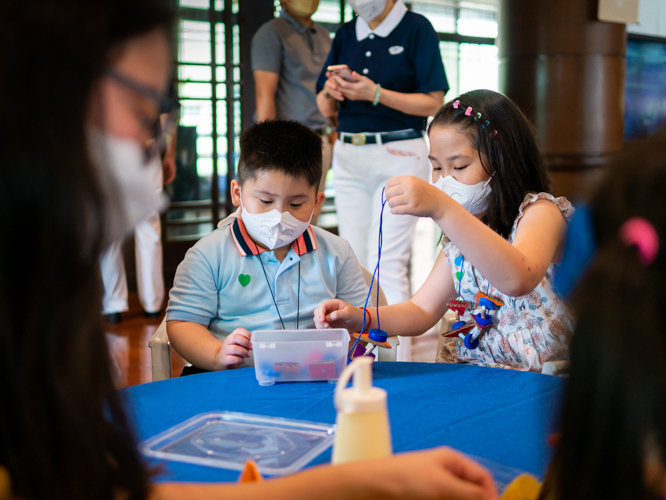 Kids of all ages making crafts【Photo by Daniel Lazar】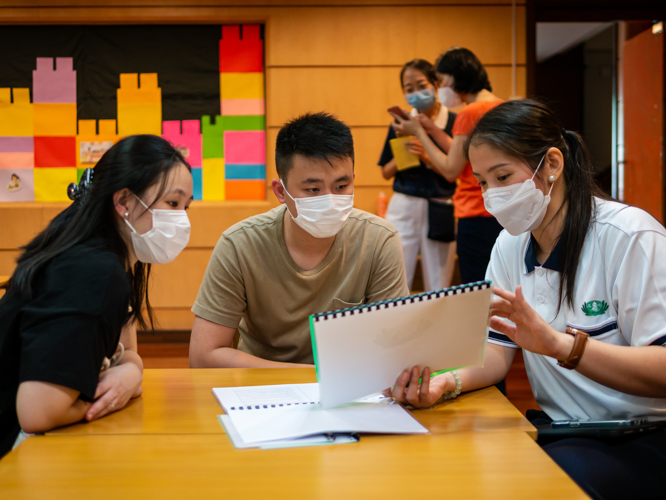 Directress Jane Sy showing parents the curriculum and class schedules【Photo by Daniel Lazar】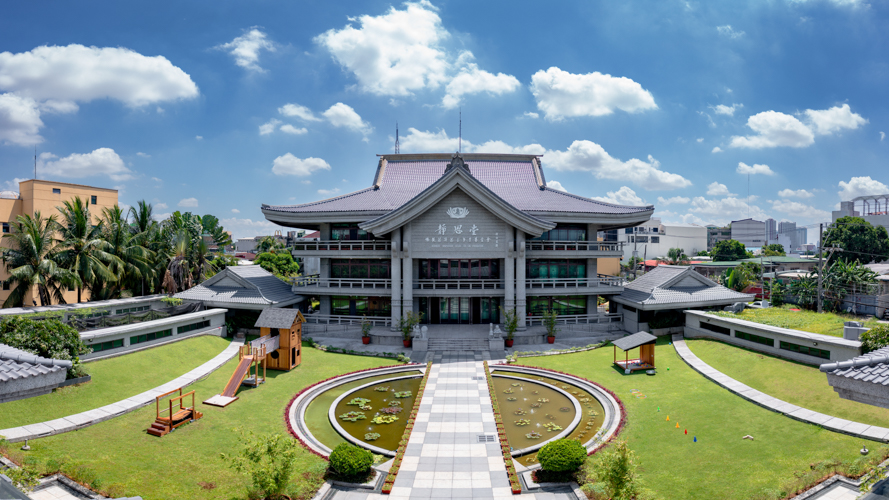 Tzu Chi Great Love Preschool campus【Photo by Daniel Lazar】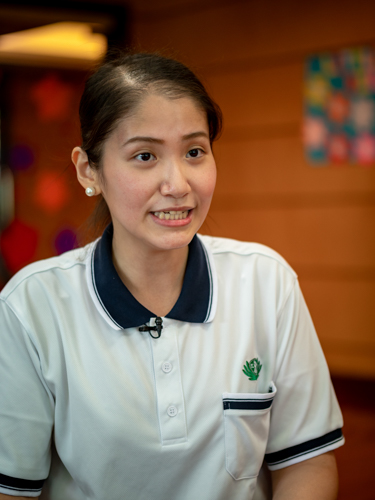 Directress Jane Sy talking about the Tzu Chi Great Love Preschool【Photo by Daniel Lazar】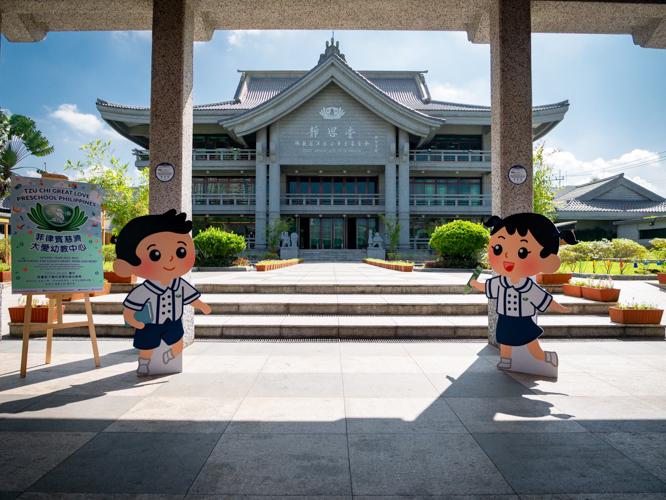 Tzu Chi Great Love Presschool campus entrance【Photo by Daniel Lazar】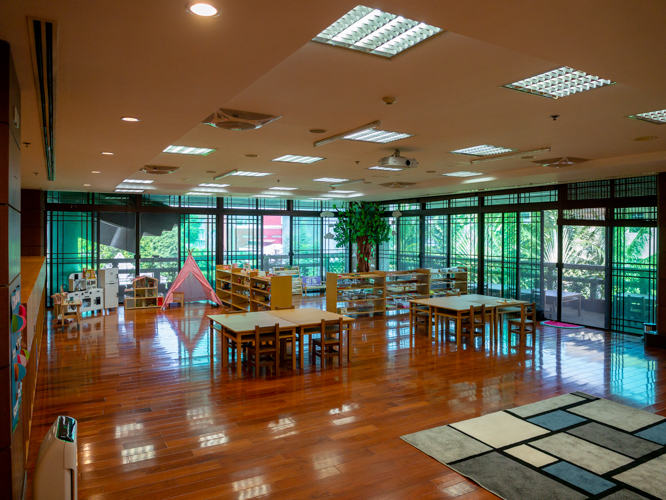 Preschool room 【Photo by Daniel Lazar】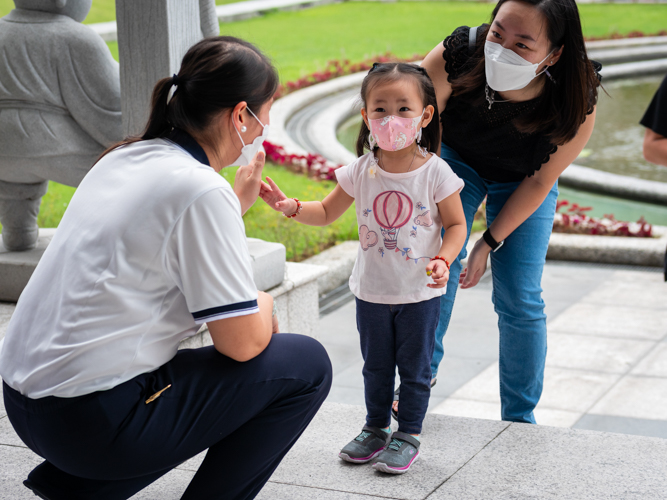 Parent Patricia Calantoc bringing her daughter to Tzu Chi Great Love Preschool【Photo by Daniel Lazar】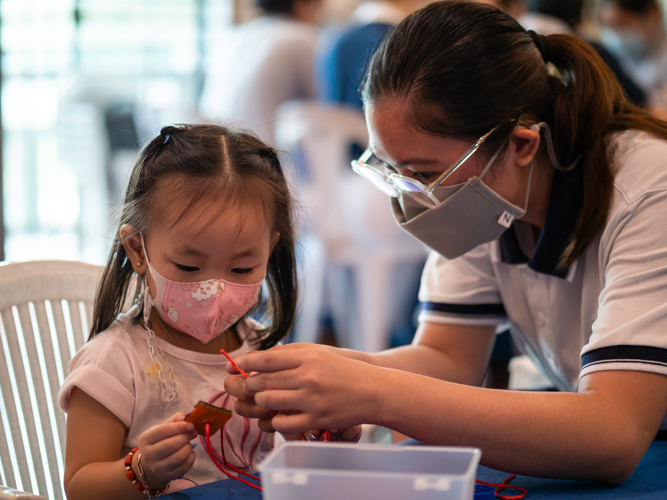 Teacher MJ interacting with student during the open house【Photo by Daniel Lazar】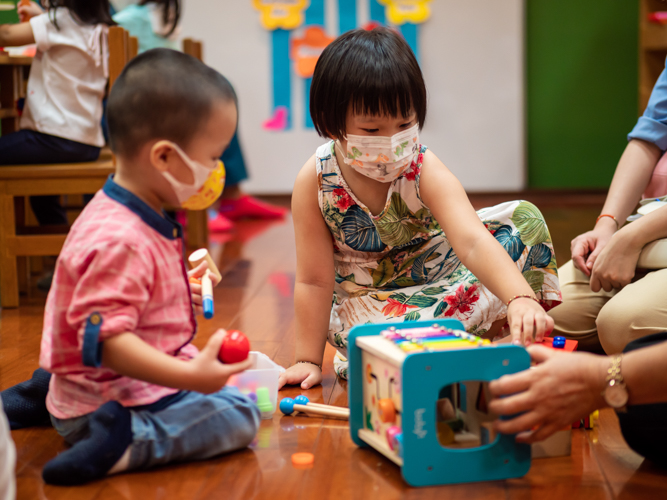 Young learners playing in the classroom【Photo by Daniel Lazar】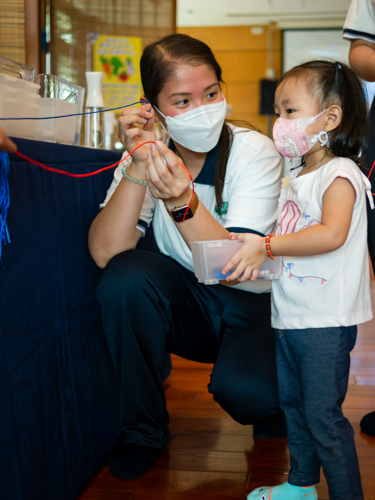 Directress Jane helping a kid with arts and crafts【Photo by Daniel Lazar】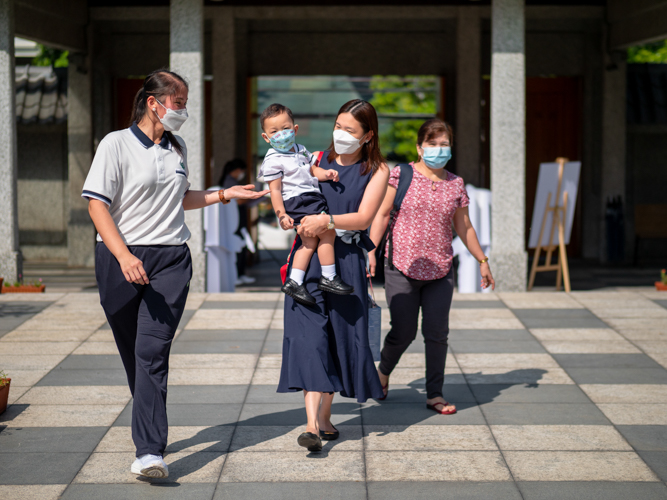 Parents bringing their children to see the new preschool【Photo by Daniel Lazar】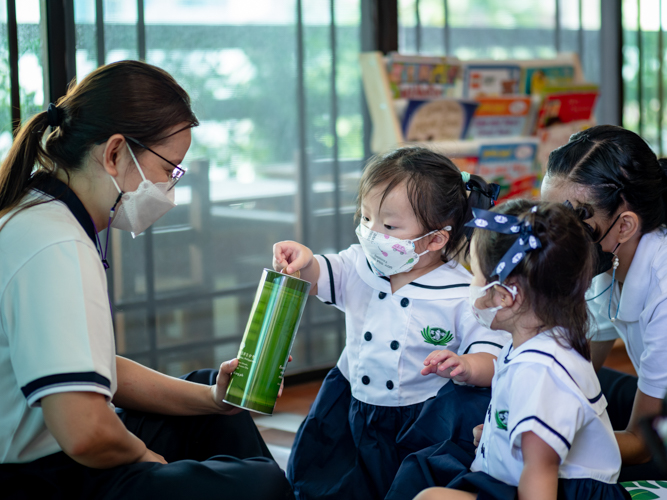 Teacher MJ teaching kids Tzu Chi values. 【Photo by Daniel Lazar】
Go Back