Scholars claim rice, groceries, and bicycles at latest relief distribution
26 scholars each received a bicycle donated by Angelo King Foundation, Inc.
By Joy Rojas
The morning rice relief distribution for scholars on May 21 saw 294 student-beneficiaries drop by the Buddhist Tzu Chi Campus in Sta. Mesa, Manila, to claim their two sacks of 10-kg rice and bag of assorted grocery items.
Among them was Kervil Bunag, a 22-year-old industrial engineering major at the Polytechnic University of the Philippines (PUP). "Others might take it for granted but this is a big deal to us," says Kervil of the generous goods he and other scholars are entitled to.
Indeed, it wasn't too long ago when Kervil, the fourth of five children, took active steps to improve his family's lot in life. His mother is a housewife and his father works sporadically as a cable company sales agent. This means his income isn't stable enough to pay for his son's fare to get to school, much less the basic necessities for a family.
Since qualifying as a Tzu Chi scholar in 2020, Kervil has been able to concentrate on his studies, a mix of academics and spiritual teachings from Dharma Master Cheng Yen. "To give without expectations" is the aphorism he applies in his everyday life, especially at home. The thought of bringing rice to his parent and siblings makes him smile. "It makes me feel happy and proud," he says.
Now on his final year in college, he acknowledges he would not be where he is today without the Tzu Chi Foundation. "Pursuing my studies used to be a big problem. I am greatly indebted to you for the opportunity to be your scholar."
Focusing on studies used to be a problem too for Jack Daniel Alegre, a 20-year-old BS Accountancy major from PUP. As if coming from a low-income family wasn't challenging enough, his father suffered a mild stroke, which made him lose his job as a motorcycle messenger.
Granted a Tzu Chi scholarship two years ago, Jack is not only laying the groundwork for a promising future for himself, he's helping provide for his family's immediate needs. "As the eldest of three kids, I feel a sense of responsibility towards my family. Even if I'm still studying, I already have the capacity to help them with the support of the Tzu Chi Foundation. Whenever I'm about to receive rice, they're happy and feel secure knowing that we have a source of food," he says.
"Thank you to the Tzu Chi Foundation for providing us scholars not only with educational assistance and basic necessities but with valuable teachings and lessons that nurture us."
Brand-new bicycles donated last April by the Angelo King Foundation, Inc., were also given to 26 scholars whose family members are engaged in informal livelihoods. Unibersidad de Manila BS Social Work major Jhasmine Yecla received a bicycle for her brother, Food Panda rider Justine, while Marikina Polytechnic College drafting major Jennifer Camal plans to give her bike to her father Jerome, who sells fruits and vegetables on a secondhand 20-year-old bike.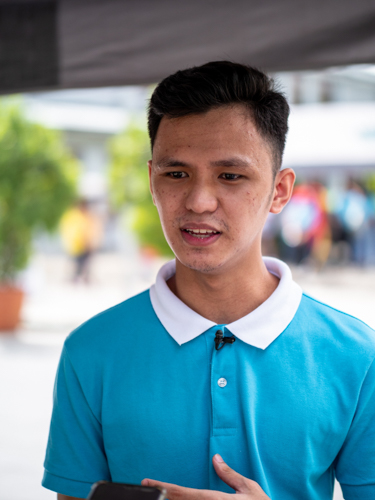 "Pursuing my studies used to be a big problem. I am greatly indebted to Tzu Chi for the opportunity to be your scholar," says Polytechnic University of the Philippines BS Industrial Engineering major Kervil Bunag. 【Photo by Matt Serrano】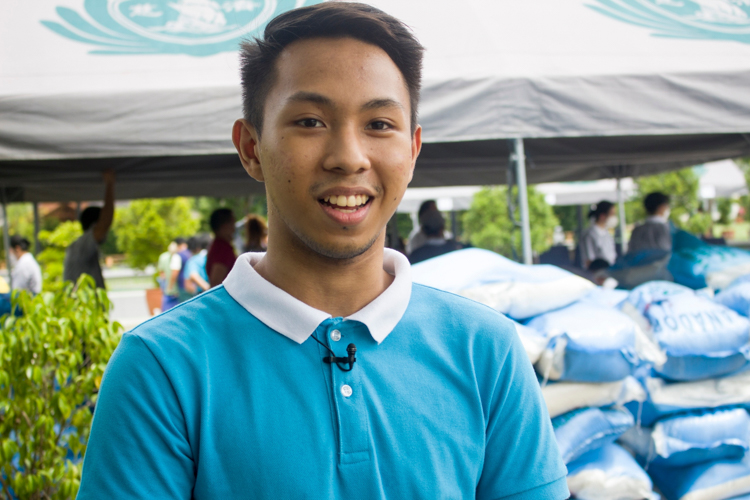 "Thank you to the Tzu Chi Foundation for providing us scholars not only with educational assistance and basic necessities but with valuable teachings and lessons that nurture us," says Jack Daniel Alegre, a BS Accountancy major at the Polytechnic University of the Philippines. 【Photo by Matt Serrano】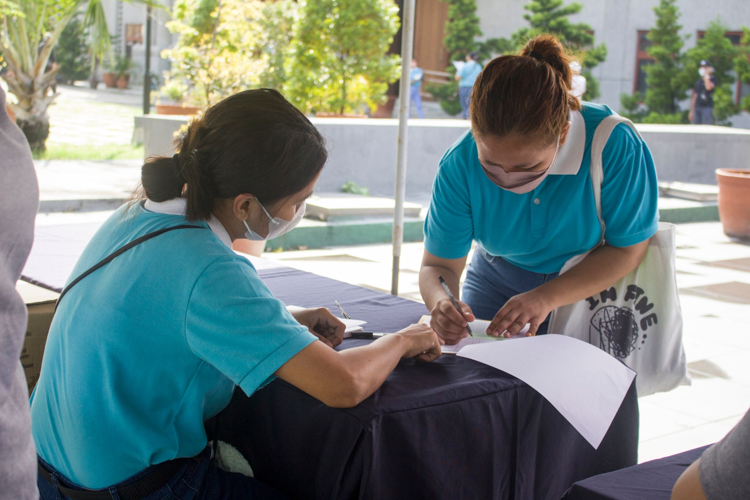 One of 294 scholars signs in at the May 21 rice relief distribution morning session at the Buddhist Tzu Chi Campus in Sta. Mesa, Manila. 【Photo by Matt Serrano】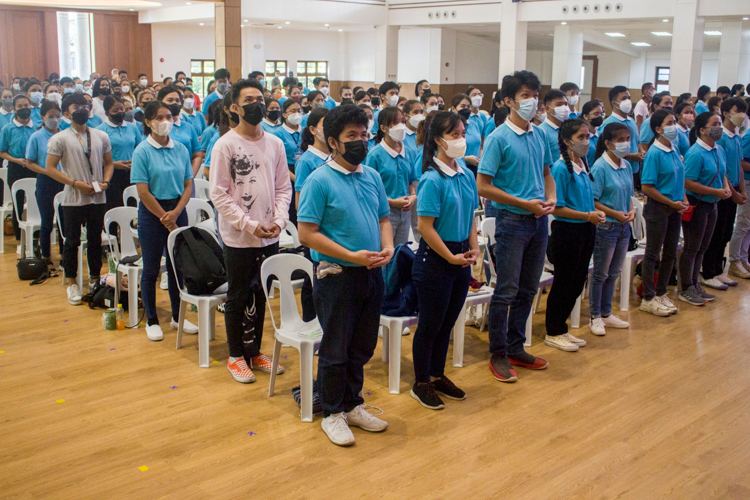 Scholars attend a short program before claiming their rice and grocery benefits. 【Photo by Matt Serrano】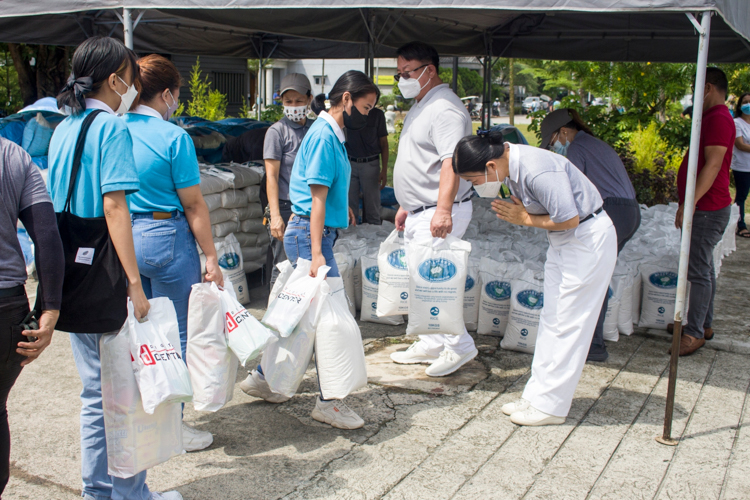 A Tzu Chi volunteer bows before scholars as they claim their two sacks of 10-kg rice. 【Photo by Matt Serrano】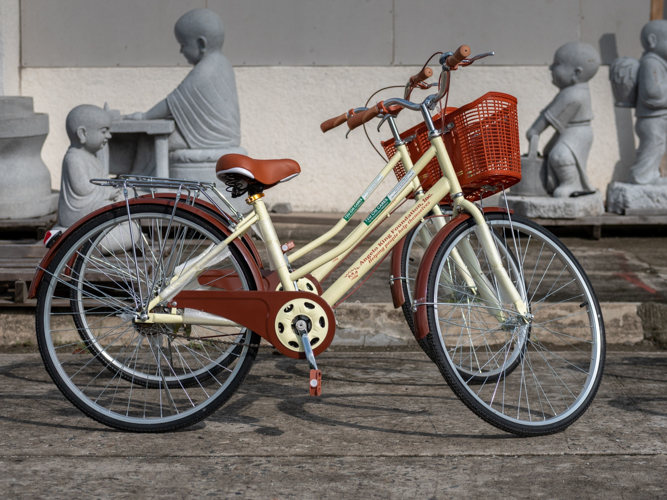 Tzu Chi volunteers assembled these bikes donated by Angelo King Foundation, Inc. 【Photo by Daniel Lazar】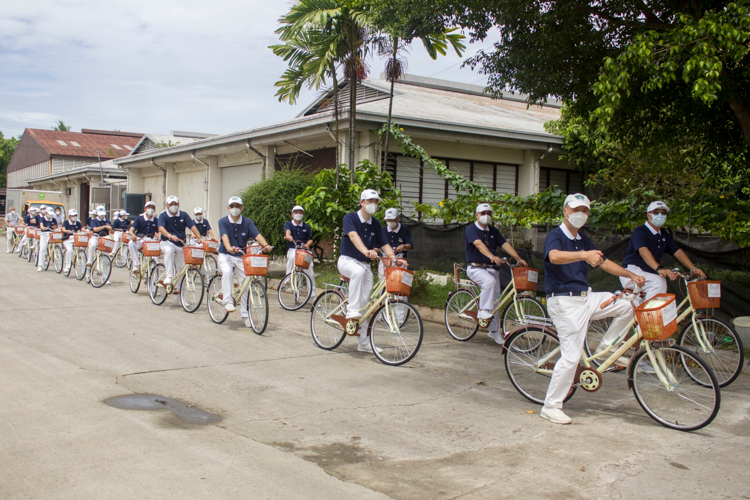 Tzu Chi volunteers wait for the go signal to bike to the Jing Si Auditorium, where 26 scholars await to receive them. 【Photo by Matt Serrano】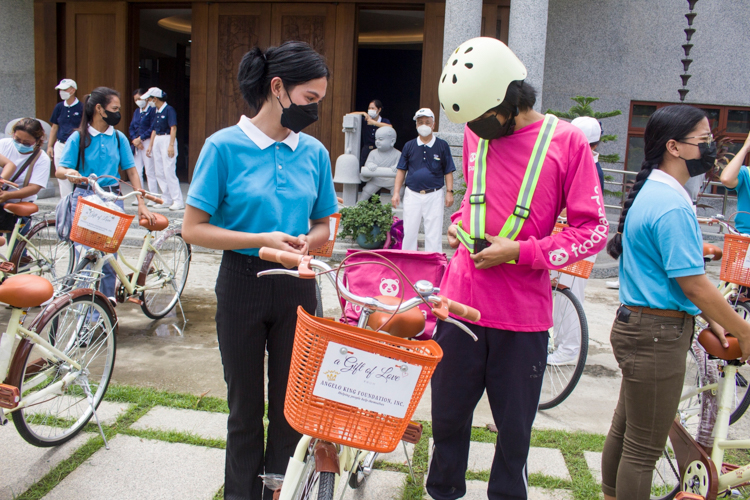 Tzu Chi scholar Jhasmine Yecla (left) looks on as her brother, Food Panda rider Justine Yecla, straps on the reflective safety vest that came with the bike. 【Photo by Matt Serrano】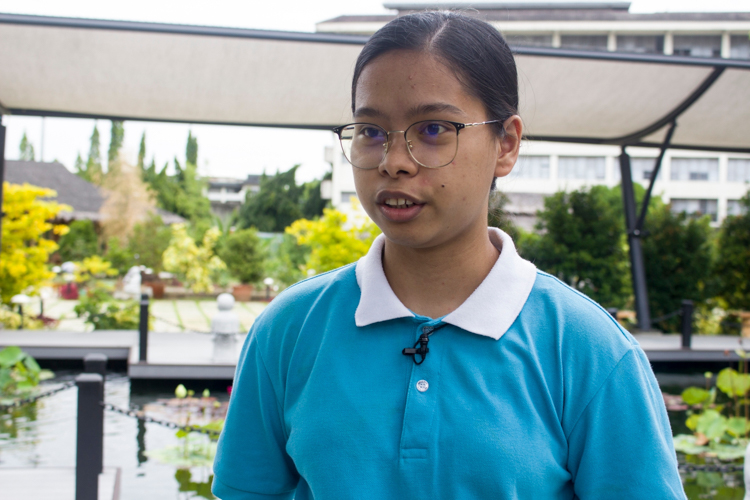 Tzu Chi scholar Jennifer Camal plans to give her bike to her father Jerome, a fruit and vegetable vendor who has been using the same secondhand bike for 20 years. 【Photo by Matt Serrano】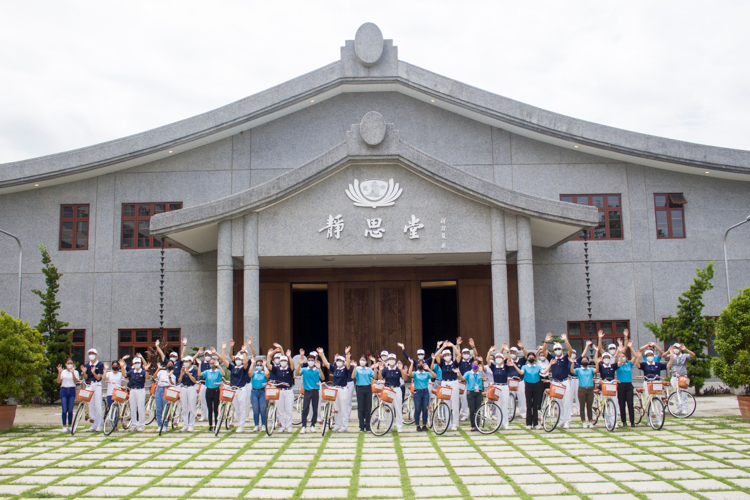 Tzu Chi volunteers pose with the 26 scholars chosen to receive brand-new bikes donated by Angelo King Foundation, Inc. 【Photo by Matt Serrano】
Go Back