Tzu Chi sends relief to fire victims in UP Campus
106 families receive rice, blankets, hygiene supplies, and cooking essentials.
By Ben Baquilod
Tzu Chi volunteers responded to the fire incident in Brgy. UP Campus, Quezon City on May 5. In the tragic fire that left eight people dead and displaced more than 100 families, volunteers promptly assessed the needs of the community and gave much needed relief to the affected residents.
Each of the 106 families received gas stove, casserole, 10 kilos of rice, soy sauce, vinegar, vegan patis (fish sauce), cooking oil, salt, and sugar for their cooking needs. They also received blankets and hygiene supplies such as face masks, alcohol, bath soap, and detergent.
"Based on our survey with the community, these are the items that they need the most at this time," says Tzu Chi volunteer Luis Diamante, who is among the group who visited the community before the day of relief operations. Many groups have donated food packs and clothing. The Quezon City government has also given cash assistance to families affected.
"Tzu Chi Foundation asked the community of their needs because they wanted to give them things that will be beneficial for them," says Brgy. Project Development Officer Jane Lapuz who coordinated with Tzu Chi for the relief. The evacuees clapped their hands in delight when they saw the gas stove and cooking needs that they wish to have. "We are so thankful," she says.
Volunteers didn't miss the chance to uplift the spirits of the fire victims. "We are from the Tzu Chi Foundation, and we are here for you in this challenging time," says volunteer Johnny Kwok. In the middle of a heartfelt talk, he took long pauses and got teary as he recalled his conversation with the kids who lost their classmate in the incident. "Wherever there is a disaster, we will go and help in our capacity," he assures the crowd.
The families got even more touched when the volunteers led them in the solemn Tzu Chi prayer 'Love and Care'. "I was so touched when they played the song," says Julie Valisno.
Julie recalled the morning she woke up to the razing fire in their neighborhood. Her husband insisted to stay in the house longer to save their belongings, but she refused. "I told him that we should be together no matter what. Even if we lose all our things, it's okay as long as our family stays together," she weeps.
She and her husband, carrying their two young children, aged two and seven, were able to run out of their house safely. Their house was burned down to the ground and lost almost everything. "I wish this situation ends soon and we can return to our home because I feel sorry for my children," she says. They stay in a tent that serves as temporary shelter while they wait for the university management to rebuild their house.
Julie hasn't had a good sleep since the fire happened. "I was crying every night for our sorry situation. But I told myself that I can overcome this for my kids and my family," she says.
When she saw the Tzu Chi volunteers, it did spark hope in her. "I am so happy because we desperately need stove and casserole pot to cook our food. We feel blessed because there are people who cared to donate that," she cries in joy.
She was moved by the unexpected gesture from the volunteers. "They don't ask anything in return. That's what I love about these people. You can feel that their actions really come from the heart. Thank you so much," she tells Tzu Chi.
Gratitude is what also fills the heart of Jocelyn Madrigal, who also lost their house to the fire. She can't help but feel emotional to be helped once again by Tzu Chi. Her husband, Manny Caron, was one of the thousands of jeepney drivers who received assistance from Tzu Chi during quarantine restrictions in 2020 that left many Filipinos jobless for several months.
"Tzu Chi gave us assistance three times during the height of the pandemic. We will never forget that," weeps Jocelyn. "I follow your group on Facebook and I see all that you do. In every calamity in whatever place, you are always there to help. Thus, our endless thanks to all of you."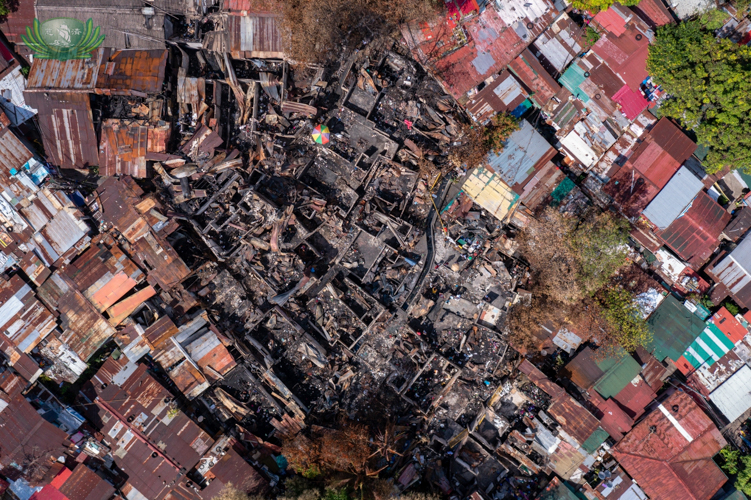 Aerial shot of the neighborhood in Brgy. UP Campus Village A that was razed to the ground by fire on May 2, 2022. 【Photo by Daniel Lazar】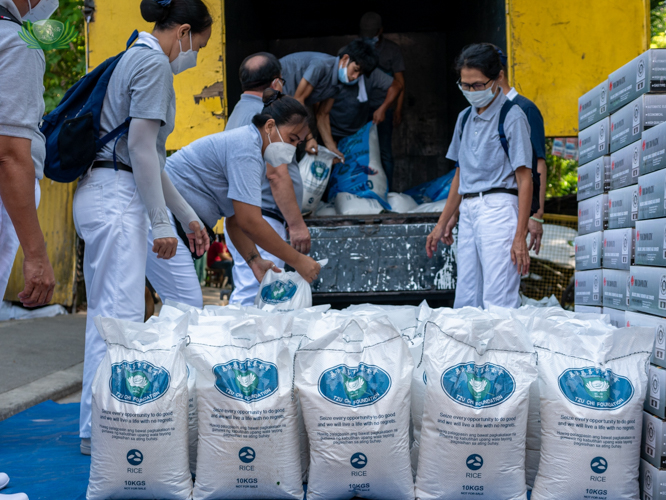 Tzu Chi volunteers distribute gas stove, casserole, 10 kilos of rice, and other cooking needs and hygiene supplies to 106 families in Brgy. UP Campus, Village A. 【Photo by Daniel Lazar】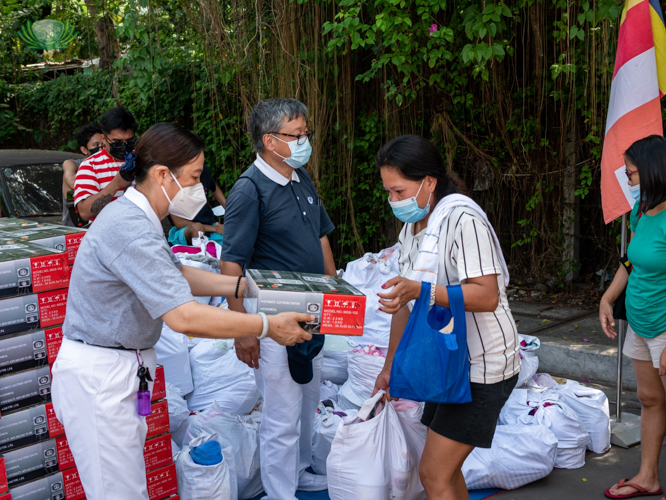 Tzu Chi volunteers distribute gas stove, casserole, 10 kilos of rice, and other cooking needs and hygiene supplies to 106 families in Brgy. UP Campus, Village A. 【Photo by Daniel Lazar】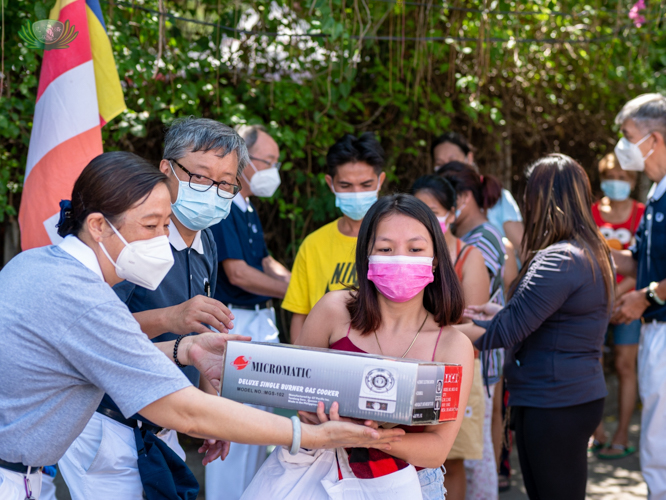 Tzu Chi volunteers distribute gas stove, casserole, 10 kilos of rice, and other cooking needs and hygiene supplies to 106 families in Brgy. UP Campus, Village A. 【Photo by Daniel Lazar】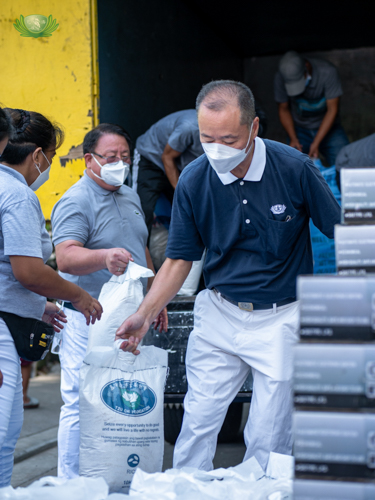 "Based on our survey with the community, these are the items that they need the most at this time," says Tzu Chi volunteer Luis Diamante, who is among the group who visited the community before the day of relief operations. 【Photo by Daniel Lazar】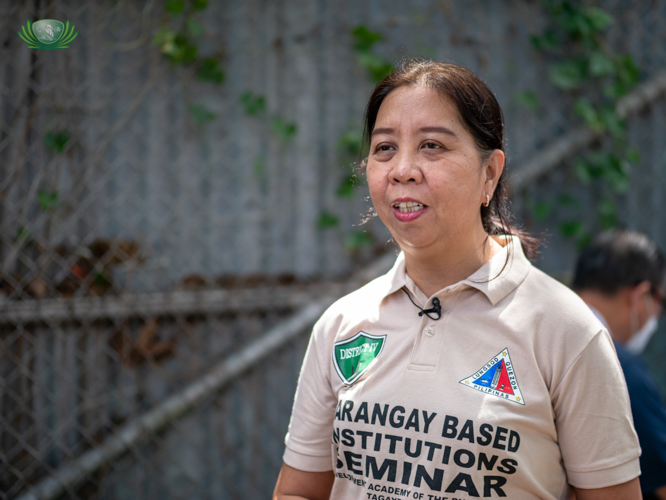 "Tzu Chi Foundation asked the community of their needs because they wanted to give them things that will be beneficial for them," says Brgy. Project Development Officer Jane Lapuz who coordinated with Tzu Chi for the relief. "We are so thankful." 【Photo by Daniel Lazar】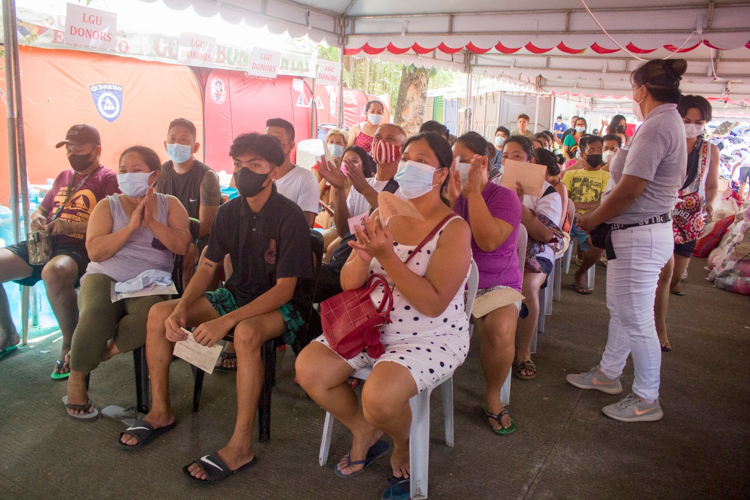 Evacuees clapped their hands in delight when they saw the gas stove and cooking needs that they wish to have. 【Photo by Matt Serrano】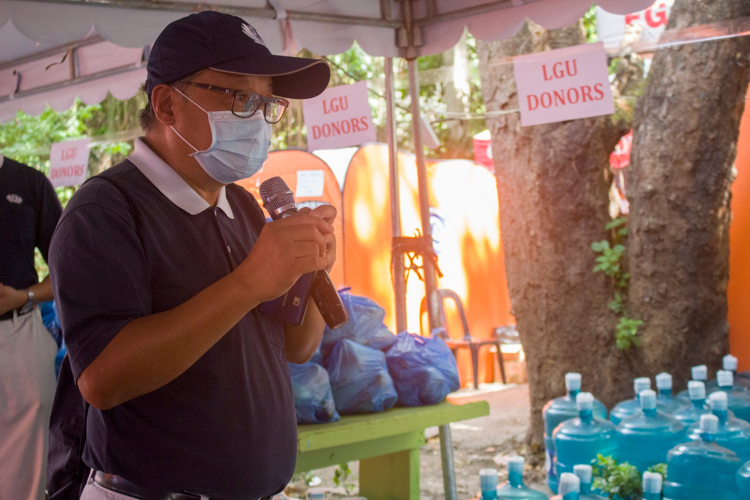 In the middle of a heartfelt talk, volunteer Johnny Kwok took long pauses and got teary as he recalled his conversation with the kids who lost their classmate in the incident. "Wherever there is a disaster, we will go and help in our capacity," he assures the crowd. 【Photo by Matt Serrano】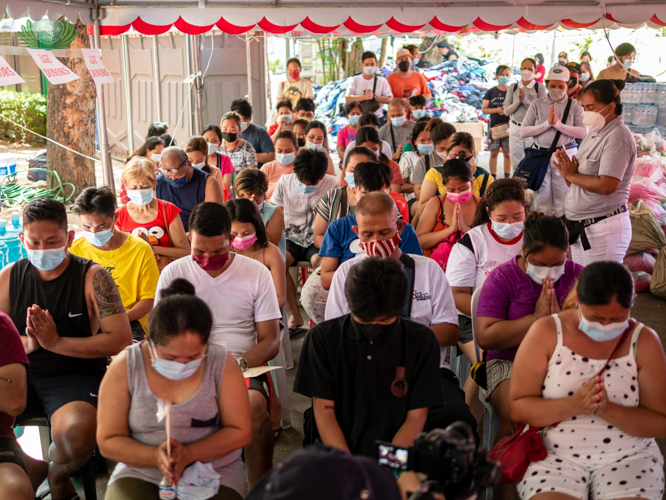 It's a heartwarming moment in the evacuation site as volunteers lead the evacuees in the solemn Tzu Chi prayer 'Love and Care'. 【Photo by Daniel Lazar】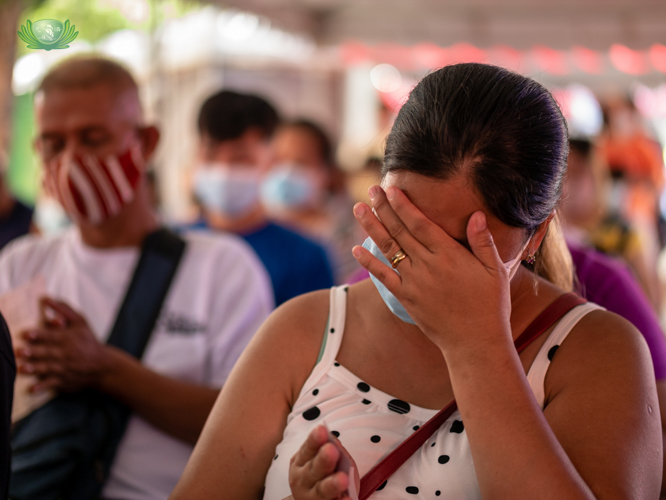 It's a heartwarming moment in the evacuation site as volunteers lead the evacuees in the solemn Tzu Chi prayer 'Love and Care'. 【Photo by Daniel Lazar】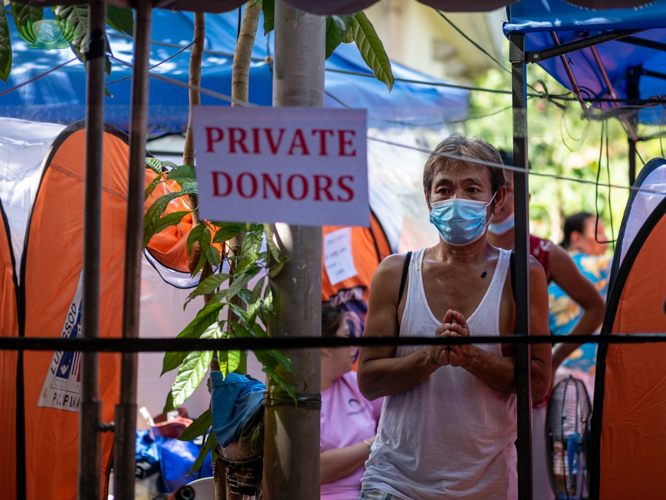 It's a heartwarming moment in the evacuation site as volunteers lead the evacuees in the solemn Tzu Chi prayer 'Love and Care'. 【Photo by Daniel Lazar】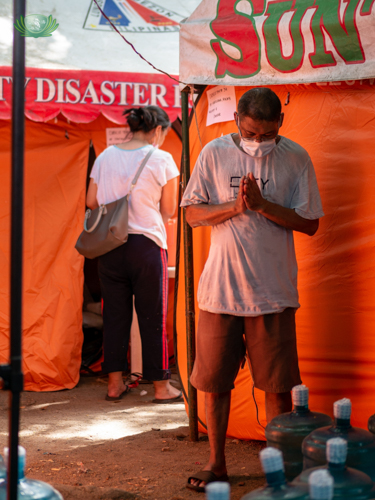 It's a heartwarming moment in the evacuation site as volunteers lead the evacuees in the solemn Tzu Chi prayer 'Love and Care'. 【Photo by Daniel Lazar】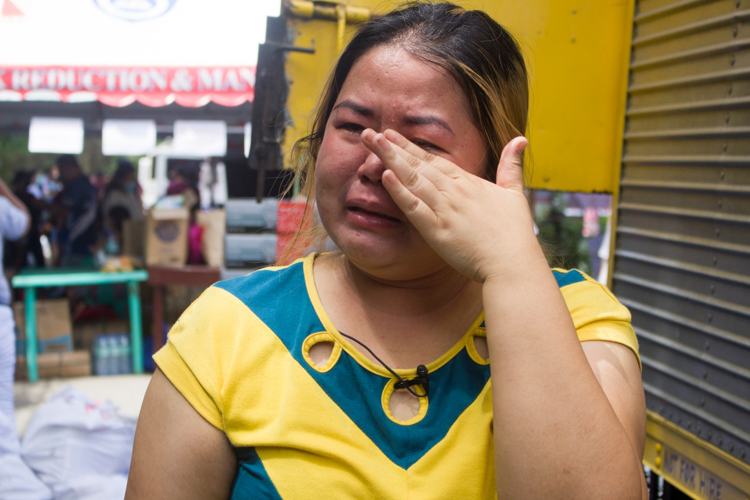 "I was crying every night for our sorry situation. But I told myself that I can overcome this for my kids and my family," says Julie Valisno who lost their house to the fire. "I am so happy because we desperately need stove and casserole pot to cook our food. We feel blessed because there are people who cared to donate that," she cries in joy. 【Photo by Matt Serrano】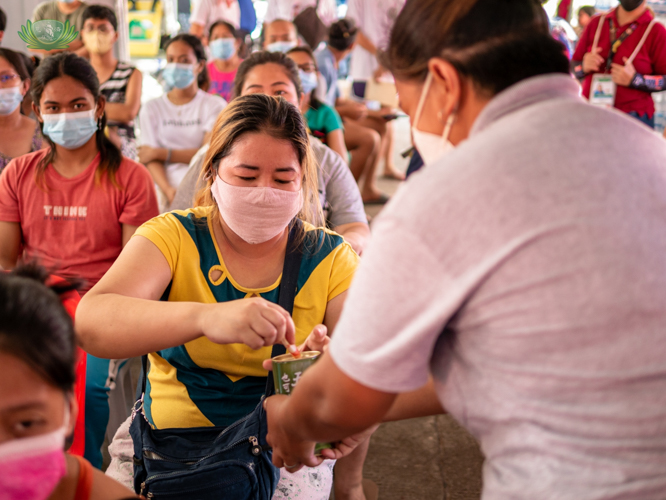 Moved by the unexpected gesture of Tzu Chi volunteers, Julie donates what's left of her little money. "They don't ask anything in return. That's what I love about these people. You can feel that their actions really come from the heart. Thank you so much," she tells Tzu Chi. 【Photo by Daniel Lazar】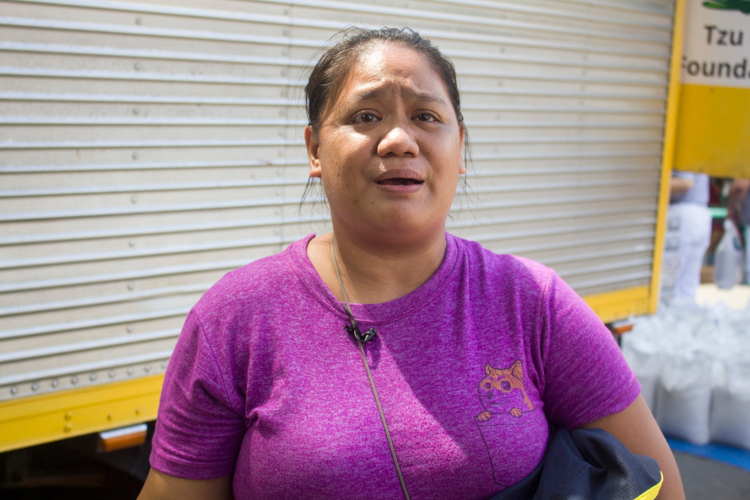 "Tzu Chi gave us assistance three times during the height of the pandemic. We will never forget that," weeps Jocelyn. "I follow your group on Facebook and I see all that you do. In every calamity in whatever place, you are always there to help. Thus, our endless thanks to all of you." 【Photo by Matt Serrano】
Go Back