A bike for her brother
Tzu Chi scholar Jhasmine Yecla gives her donated bicycle to her Food Panda rider brother Justine.
By Joy Rojas
The daughter of a pedicab driver and poultry worker in Pampanga, Jhasmine Yecla knows what it's like to worry about where her next meal is coming from.
"As a pedicab driver who sidelines as a junk trader, Papa doesn't have a stable salary, and we have to wait for him to come home so we can buy rice and food," says Jhasmine, the second of four children. "It was particularly hard during the lockdowns. Commuters were so few, that Papa didn't have any income." Thankfully, kind-hearted relatives willing to share what little they had, plus financial aid from local government have spared the Yeclas from going a day without food.
The 20-year-old has also contributed significantly to easing her family's financial woes. As a scholar of the Tzu Chi Foundation, the BS Social Work major at the Unibersidad de Manila is entitled to a number of generous benefits, from full tuition coverage to monthly monetary allowances for transportation, books, food, and school projects.
Scholars also regularly receive two sacks of 10-kg rice and a bag of assorted grocery items. "It's very important. At least we don't have to buy rice, which is very expensive these days," says the scholar for the past eight months. "Even the grocery items are a big help in cutting our expenses."
Recently, the scholar came to her family's rescue again. When the Tzu Chi Foundation announced it was giving away bicycles donated by Angelo King Foundation, Inc. to support the informal livelihood of deserving scholars' family members, she immediately thought of her older brother Justine. A Food Panda delivery rider, 21-year-old Justine woke up one morning to discover that his brand-new bicycle, which their father paid for with a hard-earned P4,000, was stolen. Since then, he has taken on deliveries by alternately borrowing bicycles from fellow riders and commuting and walking to clients.
"I felt this was Justine's chance to have a source of income and to ease our Papa's life," says Jhasmine, one of 26 scholars to receive a bicycle.
Justine proudly sported his Food Panda uniform on the day he accompanied his sister to pick up the bike at the Buddhist Tzu Chi Campus in Sta. Mesa, Manila. "I was shocked. I didn't think I would be able to ride again. Thank you to the Tzu Chi Foundation for giving me renewed hope to work again. I promise to take good care of the bike!" he says.
Of his sister, he says, "Jhasmine is helpful by nature. She'll do everything she can to help us."
The best part? She doesn't have to finish school to find a job that will elevate her family from poverty. As a Tzu Chi scholar, she is improving their lives today.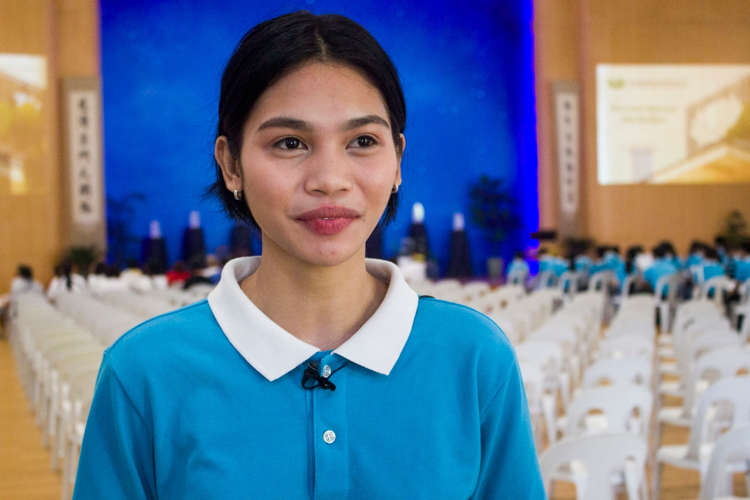 Unibersidad ng Manila BS Social Work major Jhasmine Yecla was one of 26 scholars chosen to receive a bicycle donated to the Tzu Chi Foundation by Angelo King Foundation, Inc.【Photo by Matt Serrano】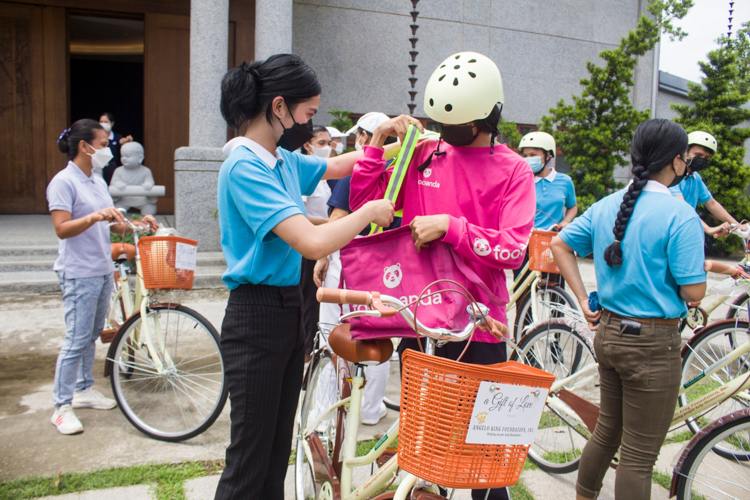 "I felt this was Justine's chance to have a source of income," says Tzu Chi scholar Jhasmine Yecla (left) of why she thought of giving the bike to her brother Justine (right). A Food Panda rider, Justine's bike was stolen from their home last January.【Photo by Matt Serrano】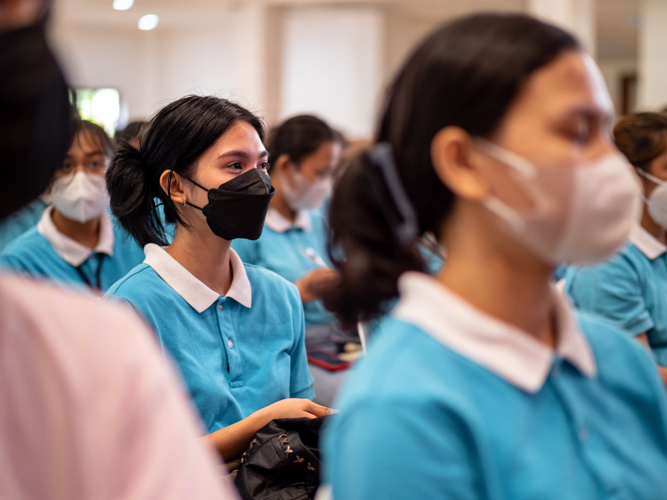 Tzu Chi scholar Jhasmine Yecla (in black mask) listens to a speaker during a short program at the Jing Si Auditorium before the rice distribution.【Photo by Matt Serrano】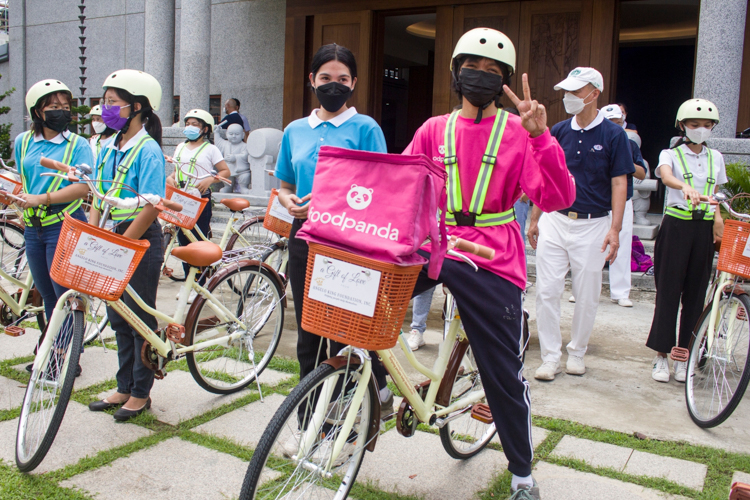 "Thank you to the Tzu Chi Foundation for giving me renewed hope to work again. I promise to take good care of the bike!" says Justine Yecla.【Photo by Matt Serrano】
Go Back