The Secret of Sonya's Garden
A former banker, unhappy with the corporate life, created a paradise retreat in the hills of Tagaytay to take her back to simpler times, and the nostalgia of her childhood in her grandmother's garden. Sonya's Garden is an idyllic, verdant, and flower-laden oasis, that brings guests back to nature and offers a healthy refresh to mind, body, and soul.
By Daniel Lazar

Have you ever asked yourself, "what is it that would make me happy?" When Sonya Garcia asked herself that question, she knew that the answer would change her life. At the time, the unhappiness she felt with her current situation, together with the happy memories of her childhood, compelled her to reassess what will truly makes her happy. "There comes a time in your life," she told us, "when you feel a little sad, depressed…so I thought of my childhood and what made me happy back then."
With those happy memories, Sonya decided she wanted to be a farmer, and grow a magnificent garden just like her grandmother used to have. When she first invested in her farm, however, she initially had no intention of turning it into a business. Rather it was her passion for gardening, and living a happy life, that caused her to quit her job and move to the country. "I look back, and I said I think I would like to copy my grandma's garden where I was most happy."
She began by planting flowers, trees, and all sorts of vegetables. All throughout, she learned about the benefits of eating fresh vegetables and eventually gave up eating meat. "I turned vegetarian because I saw how some of my animals suffered," she said almost crying, "so I planted a lot of local veggies and ate what grows from the ground." Most of the herbs and plants curated in Sonya's farm are used in the dishes created for her restaurant, and while they are rich in antioxidants, many also have cancer fighting properties.
Sonya's farm to table approach is almost entirely self-sufficient with the majority of ingredients found throughout her farm. From all organic freshly picked greens, herbs, vegetables, and even edible flowers. Sonya discovered them while learning about gardening, and noticed how colourful, and appetizing they look. She told us that when she discovered edible flowers, "I sprinkled it on top of my salad to make it more attractive." She became an advocate of eating raw, and incorporates many raw vegetable and plant elements in the food she serves.
However, Sonya's holistic approach to her farm is not limited to just the food she grows, or the natural lifestyle she advocates. She takes it a step further by hiring only locals from the community, for all of the jobs in Sonya's Garden. "My people are part of this place, they are stakeholders," she noted, "we don't need to hire people to protect this place, I call that 'social fencing'." For instance, the massage therapists she employees, and other health and wellness professionals, were all trained, from the beginning, at Sonya's Garden.
Throughout the years, in her employ, many of her people were able to build their own homes and send their kids to school to be successful. "For me, that is success, my success," she says, "they are happy here, because they can thrive." For Sonya, the locals she employs are part of the land, and part of the harmony that makes Sonya's Garden the idyllic place it is.
Her ultimate goal is for Sonya's Garden to be carbon neutral. "I want to grow more trees and plants that produce oxygen and absorb carbon dioxide," and she hopes to accomplish this by giving away seeds and plants for the locals to plant. Much like Master Cheng Yen's teaching, Sonya also advocated harmony with nature and love for all living things.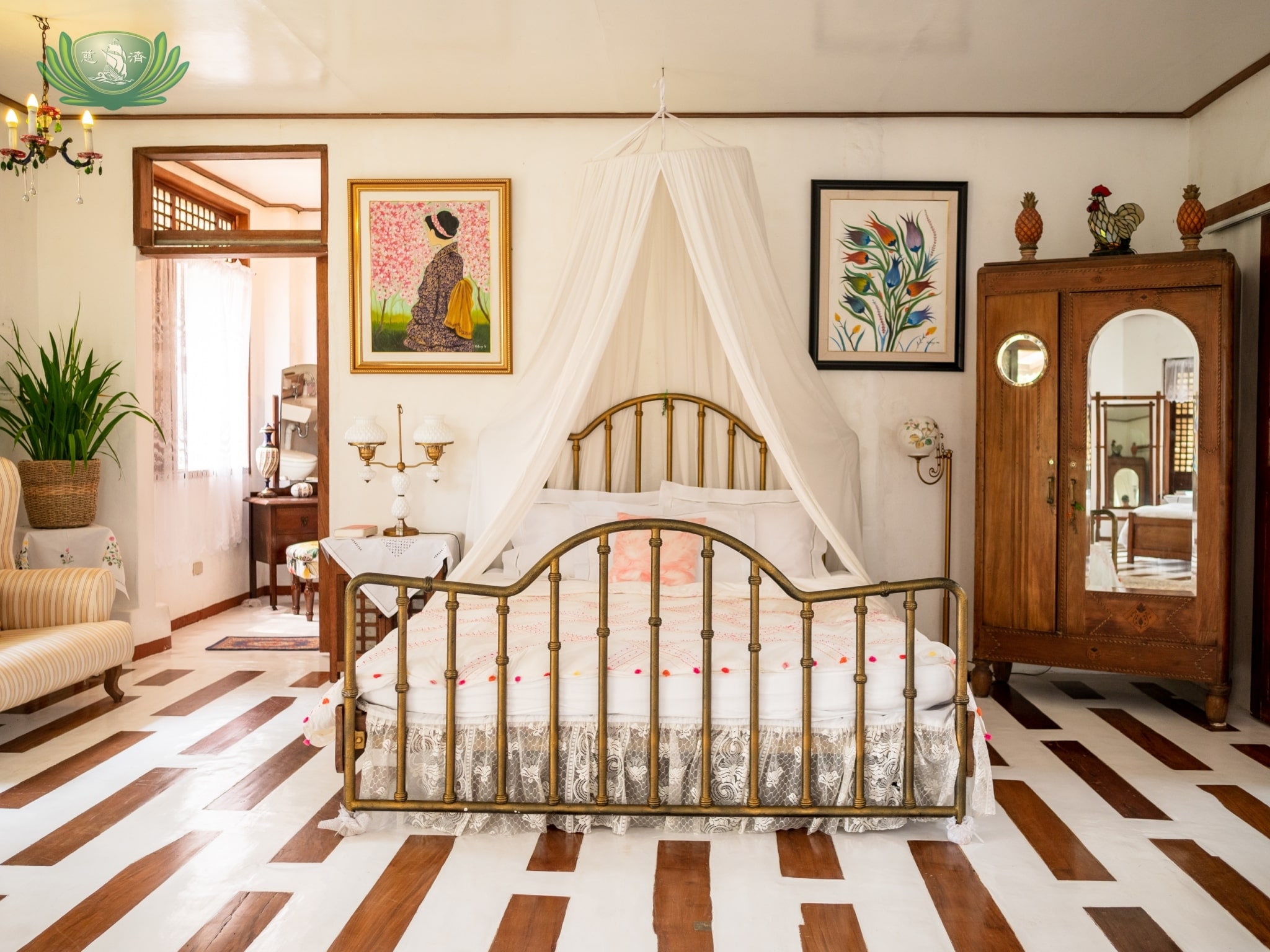 The bedroom in one of Sonya's guest rooms.【Photo by Daniel Lazar】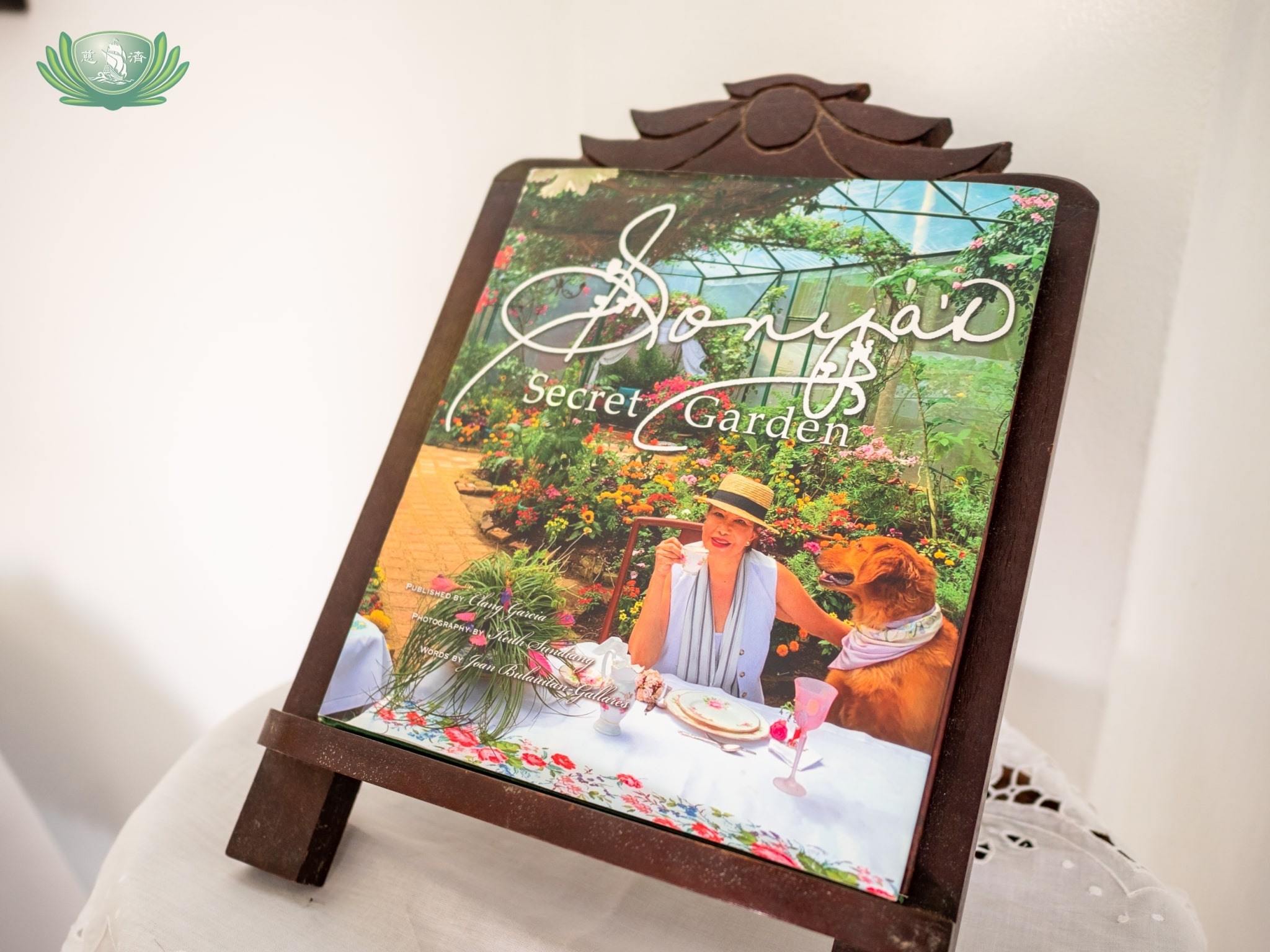 Sonya's Secret Garden Book available in her guest rooms.【Photo by Daniel Lazar】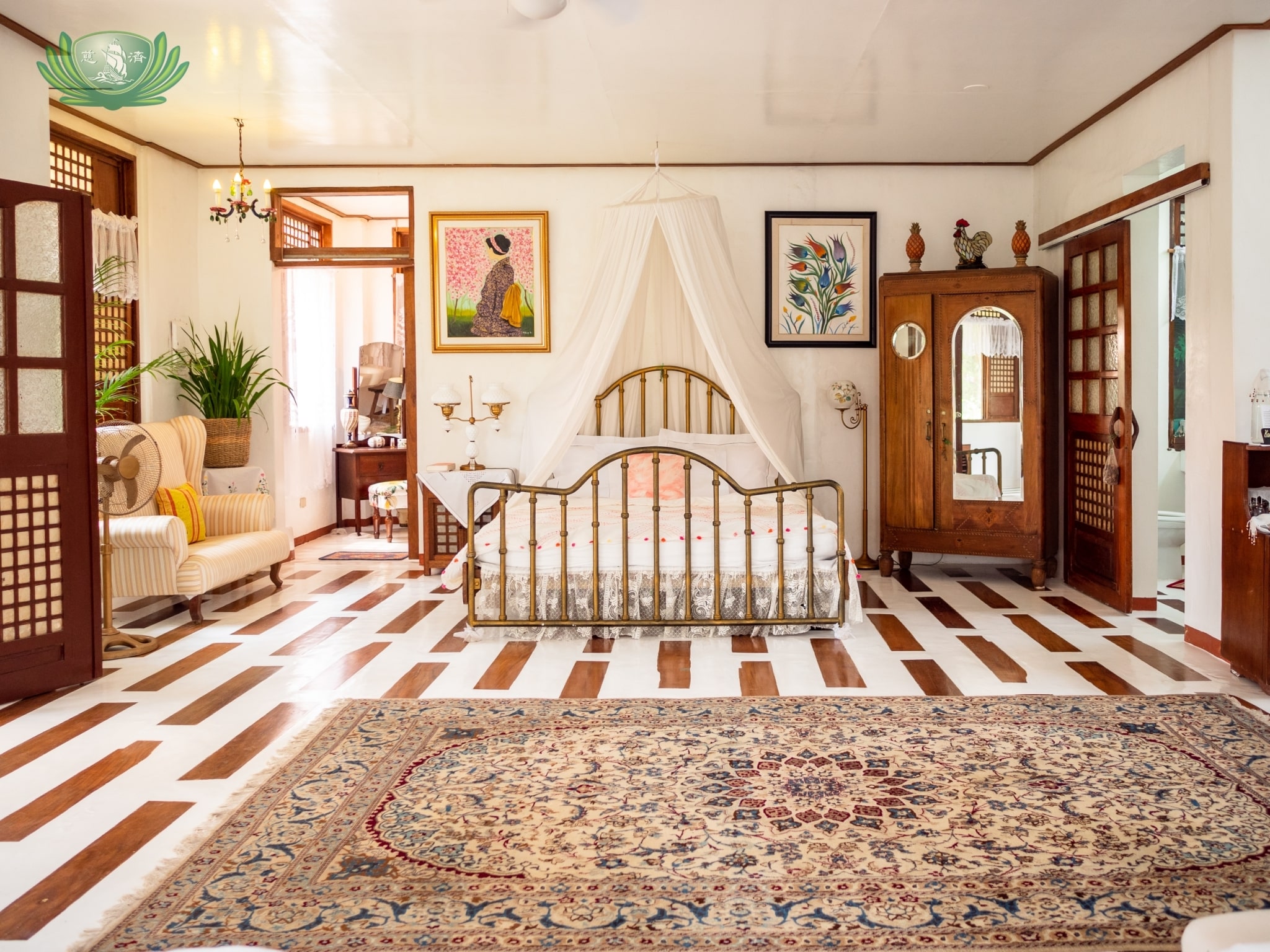 View of the full guest room with no air con, just fresh air.【Photo by Daniel Lazar】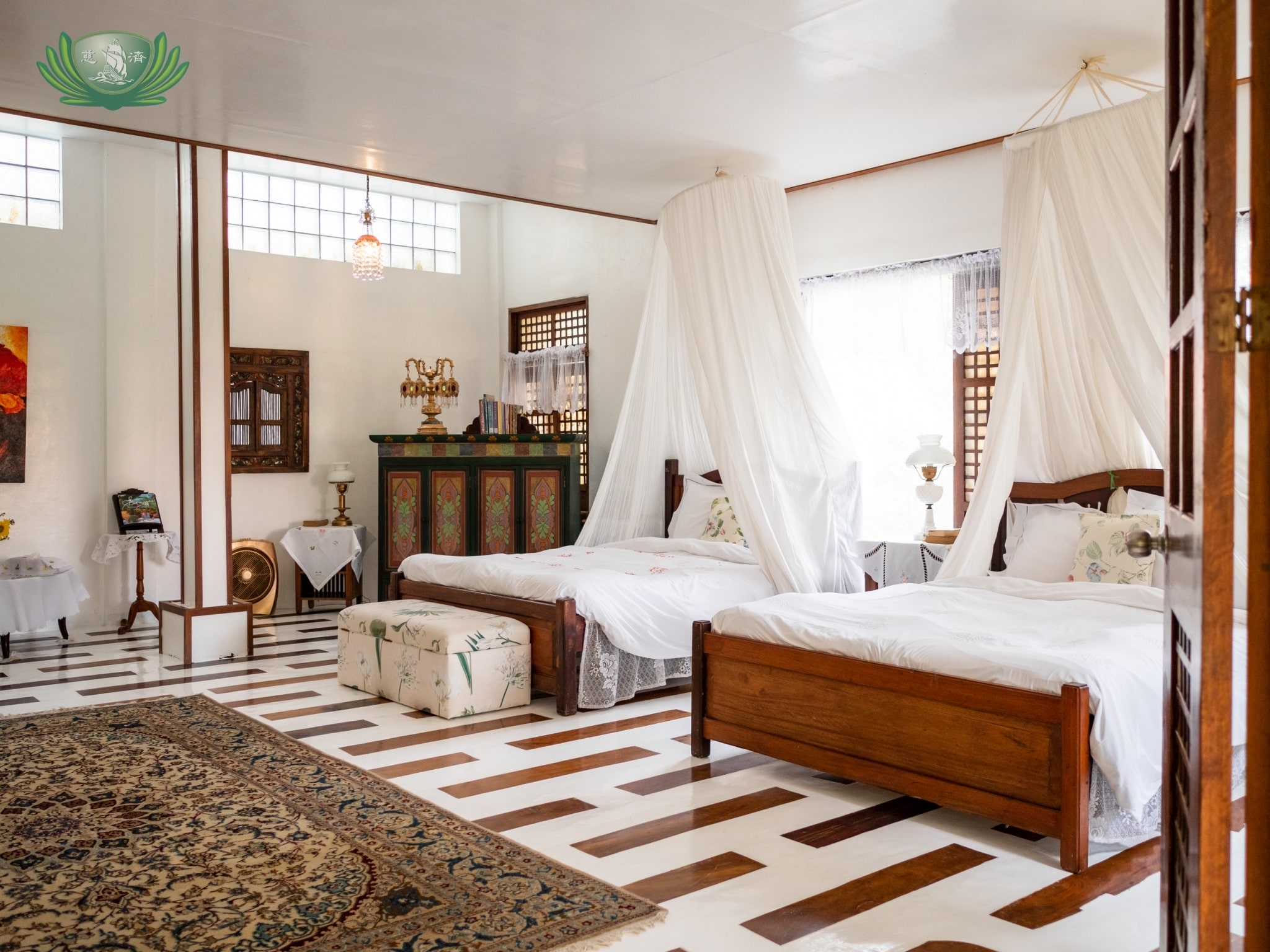 Another bedroom in one of Sonya's guest rooms.【Photo by Daniel Lazar】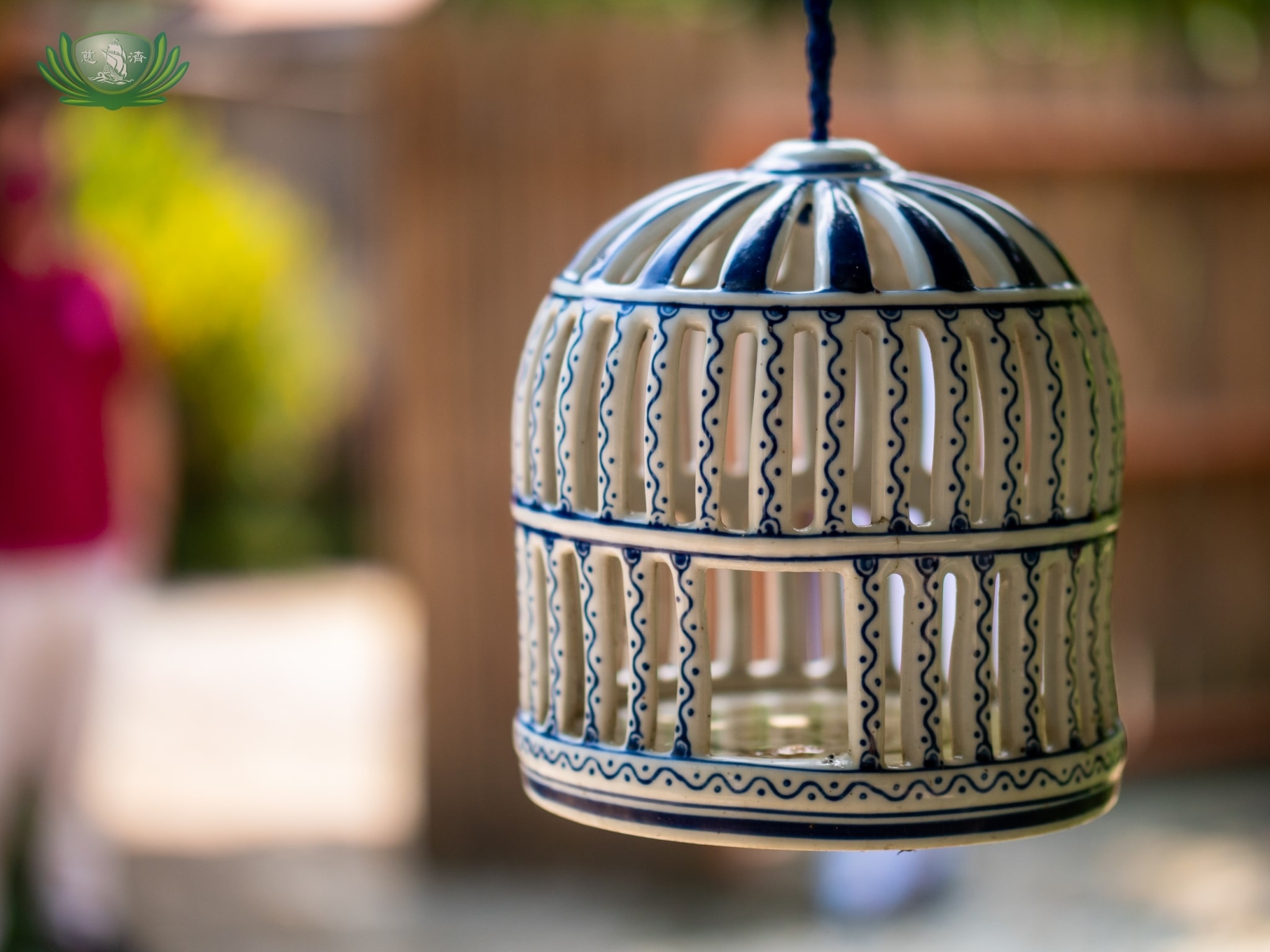 Some of the beautiful decor in Sonya's Garden, a porcelain bird cage.【Photo by Daniel Lazar】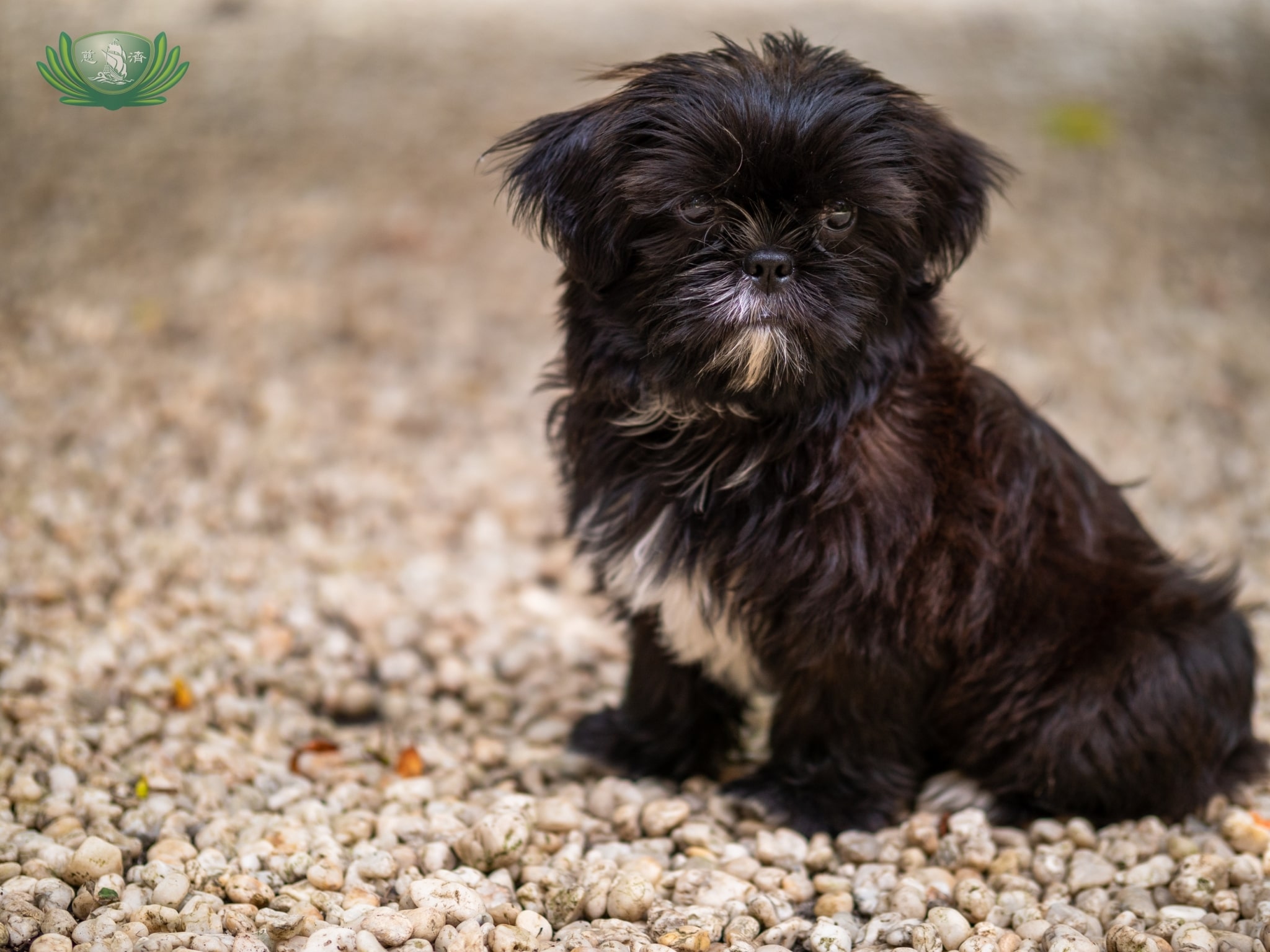 Sonya's new puppy, Chiffon. 【Photo by Daniel Lazar】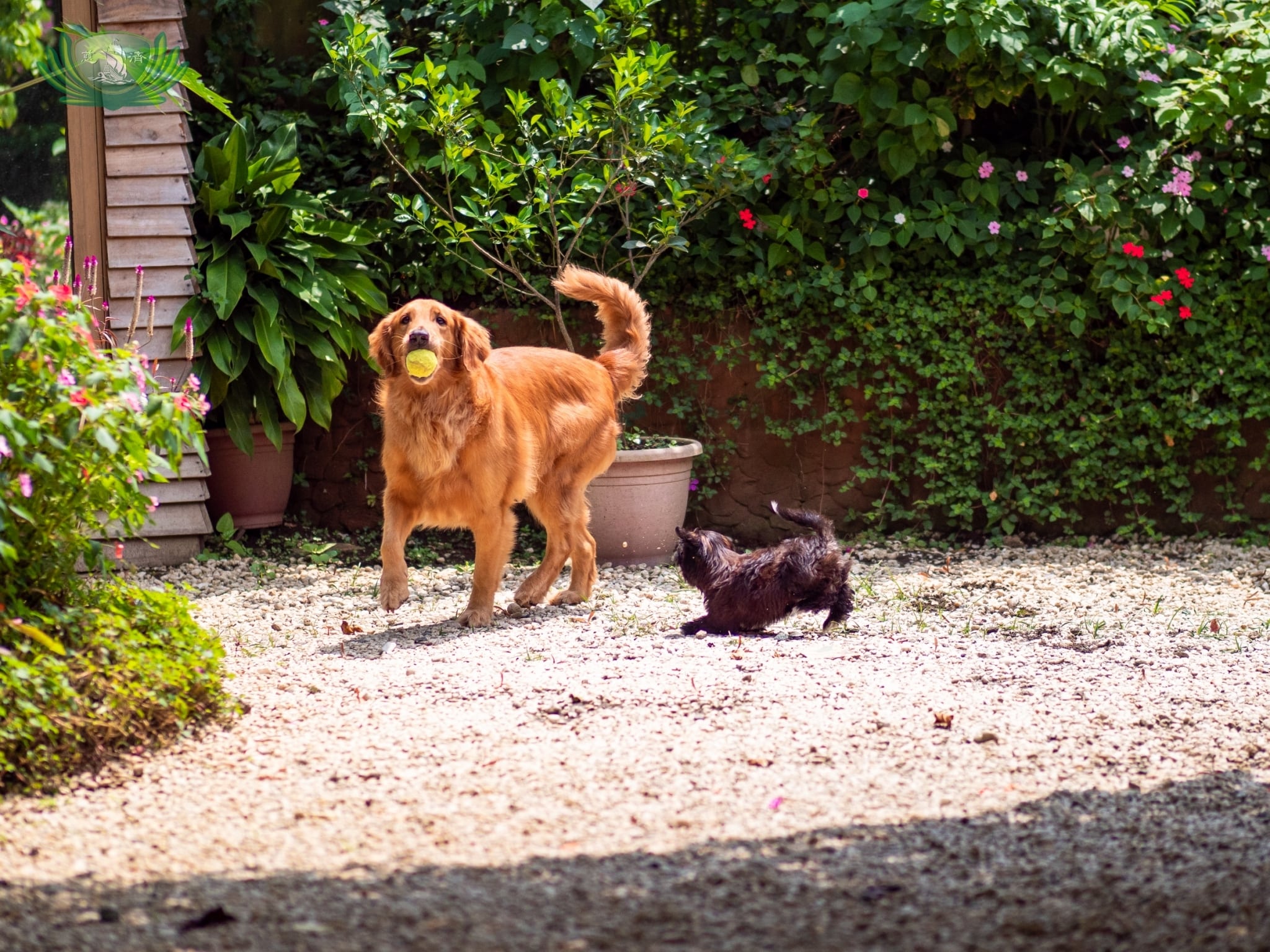 Sonya's dogs playing in her garden.【Photo by Daniel Lazar】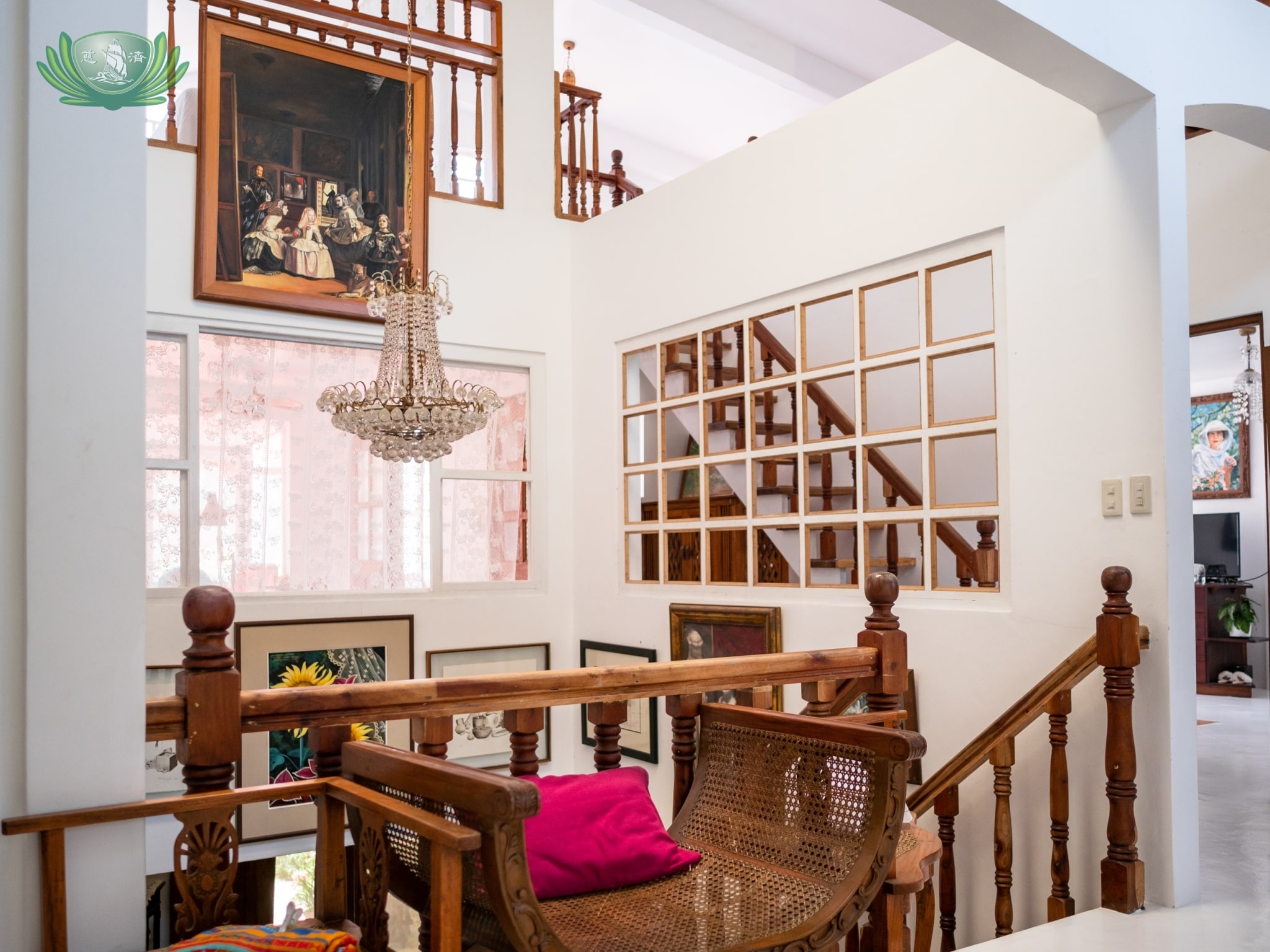 View from Sonya's second floor.【Photo by Daniel Lazar】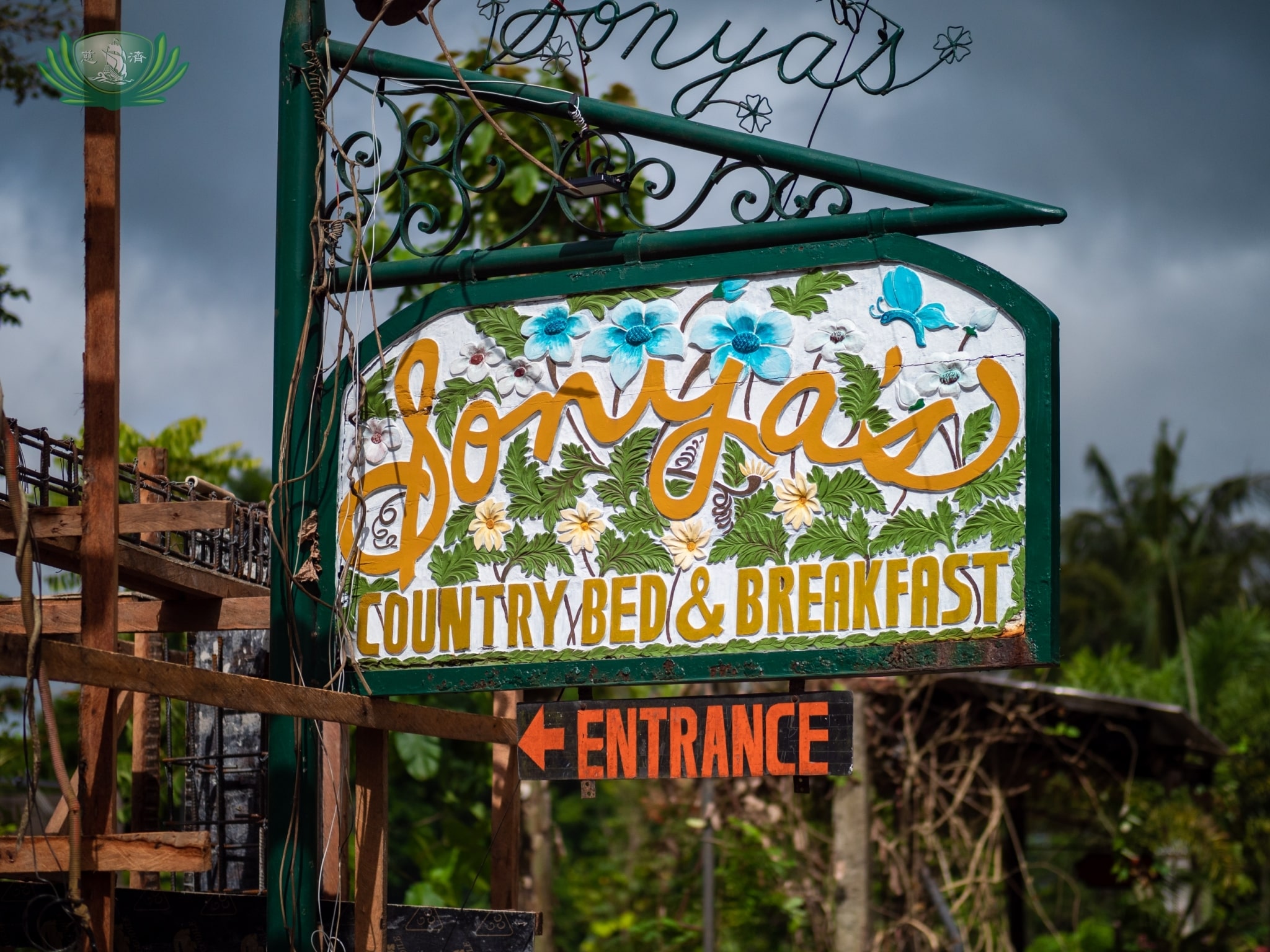 Entrance sign welcoming guests to Sonya's Garden.【Photo by Daniel Lazar】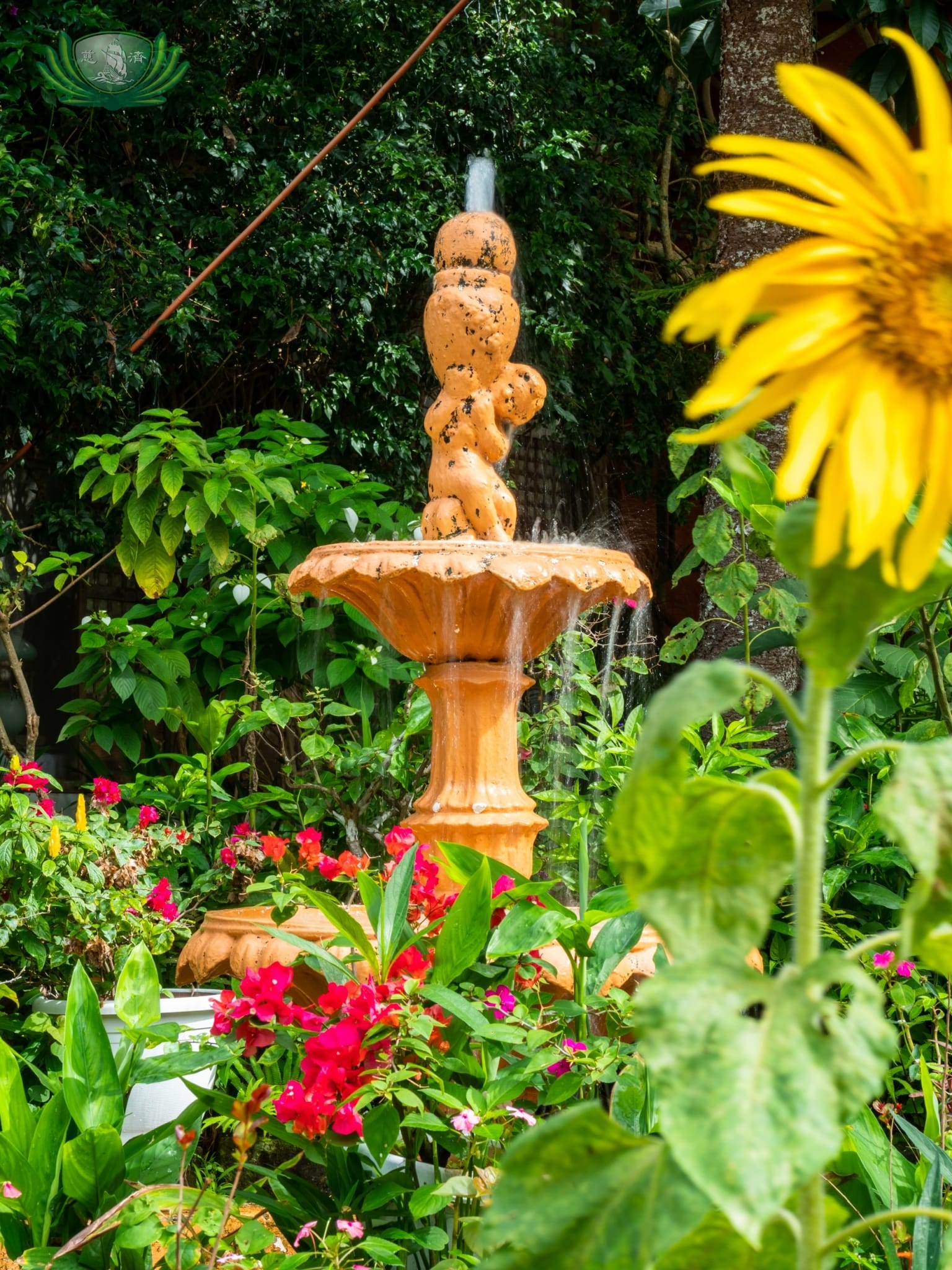 A water fountain in one of Sonya's many beautiful flower gardens.【Photo by Daniel Lazar】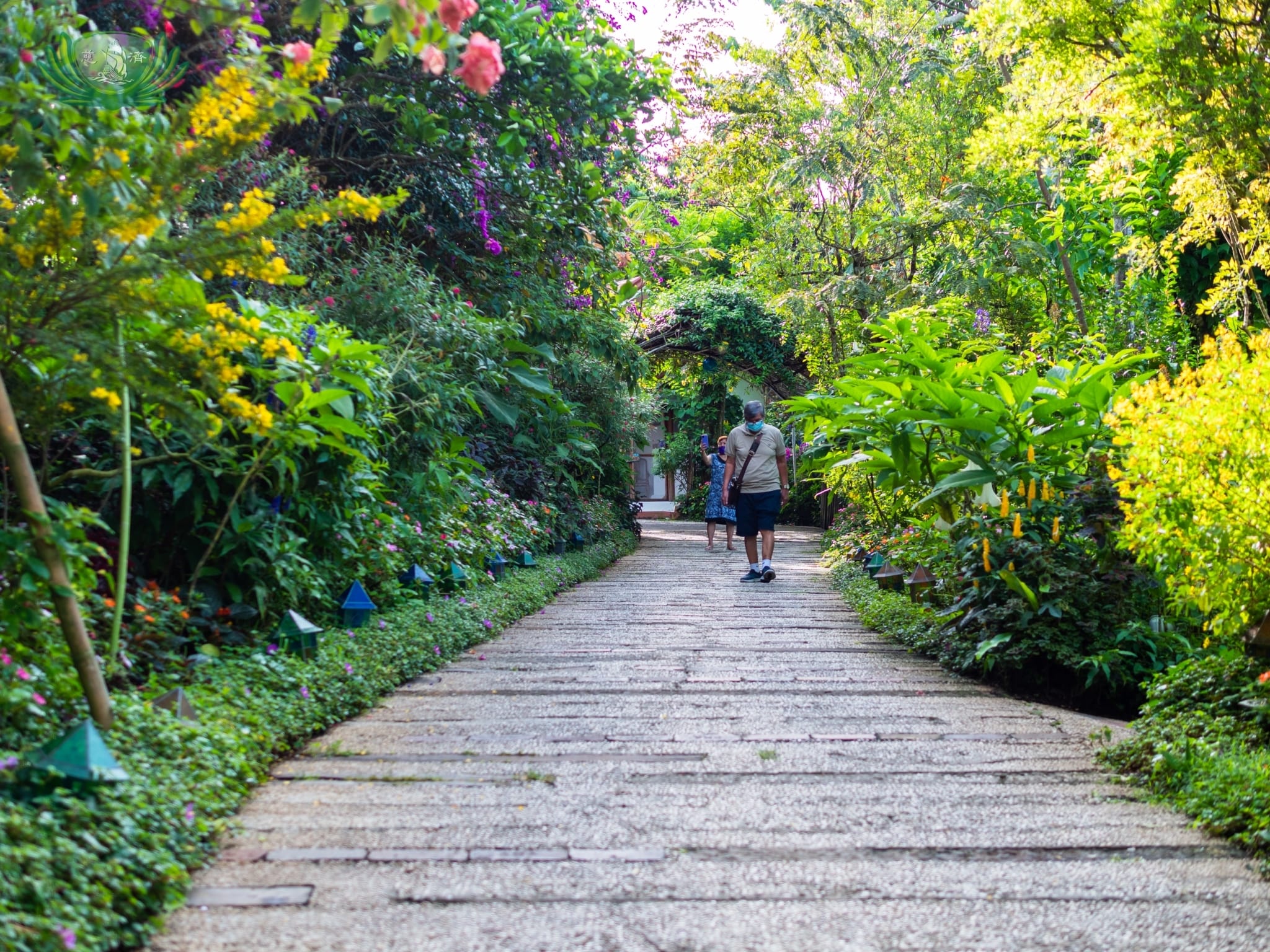 The blossoming walkway to Sonya's restaurant.【Photo by Daniel Lazar】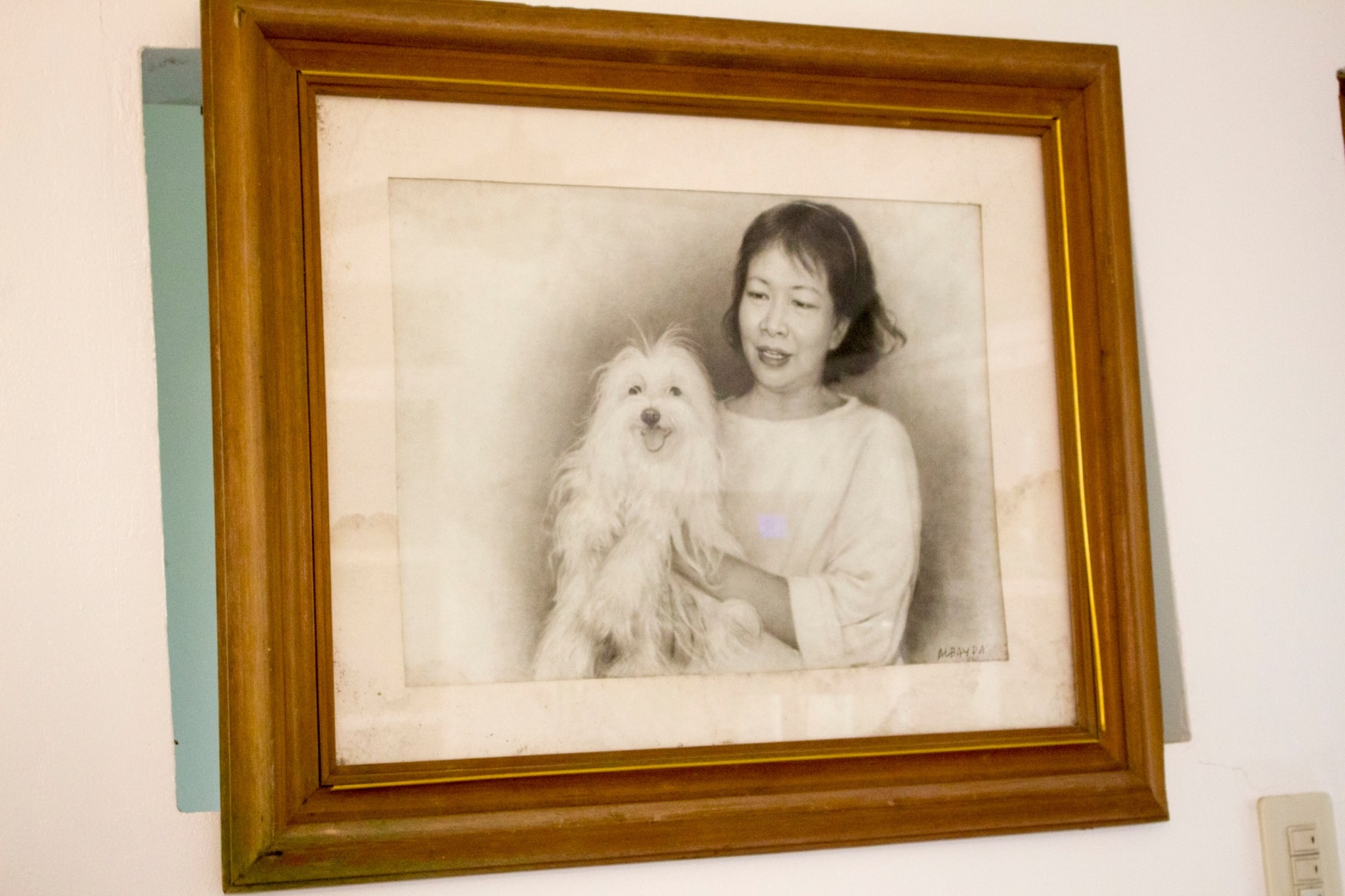 A sketched portraint of Sonya Garcia with one of her dogs.【Photo by Matt Serrano】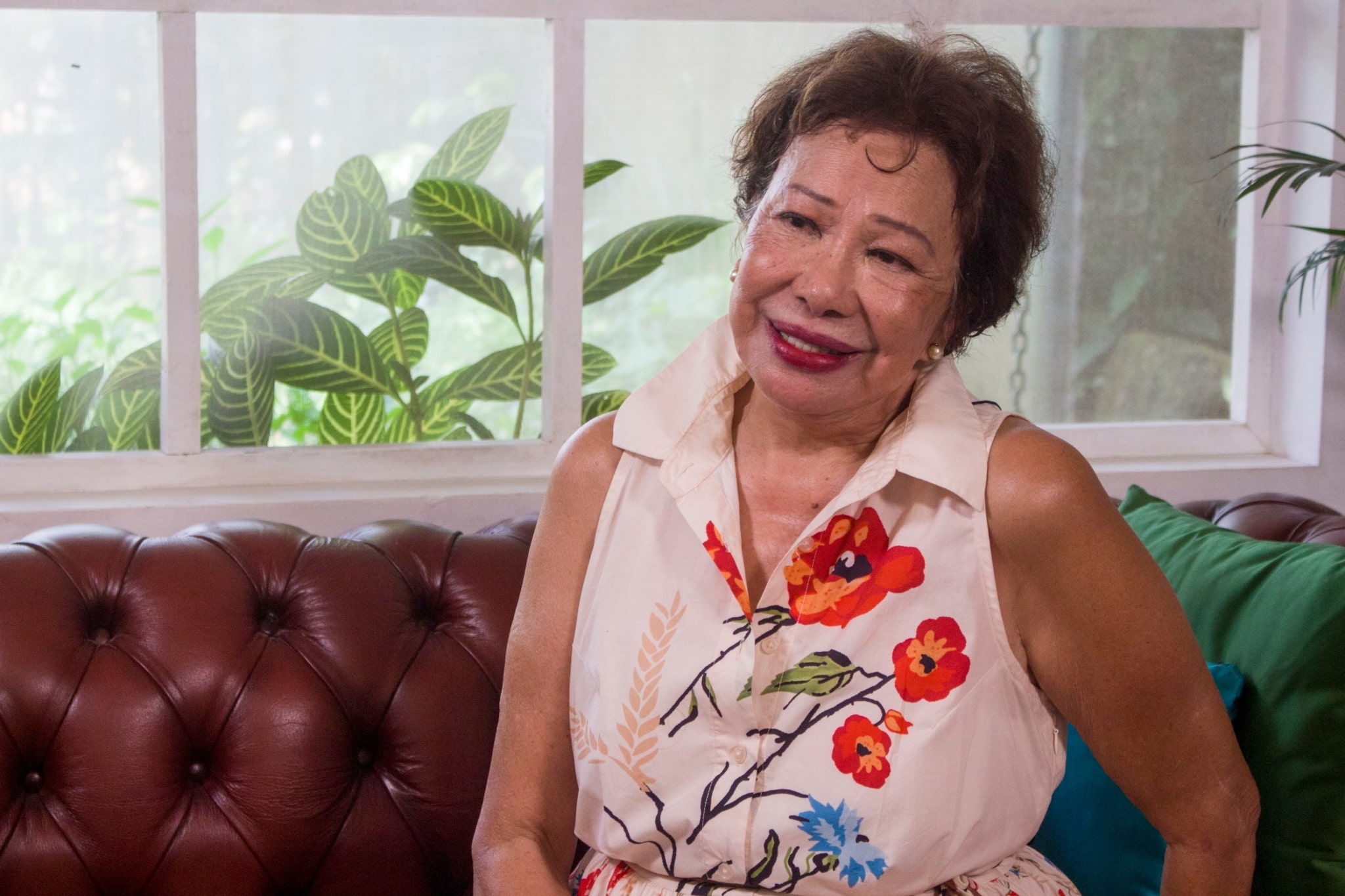 Sonya reminiscing about her childhood.【Photo by Matt Serrano】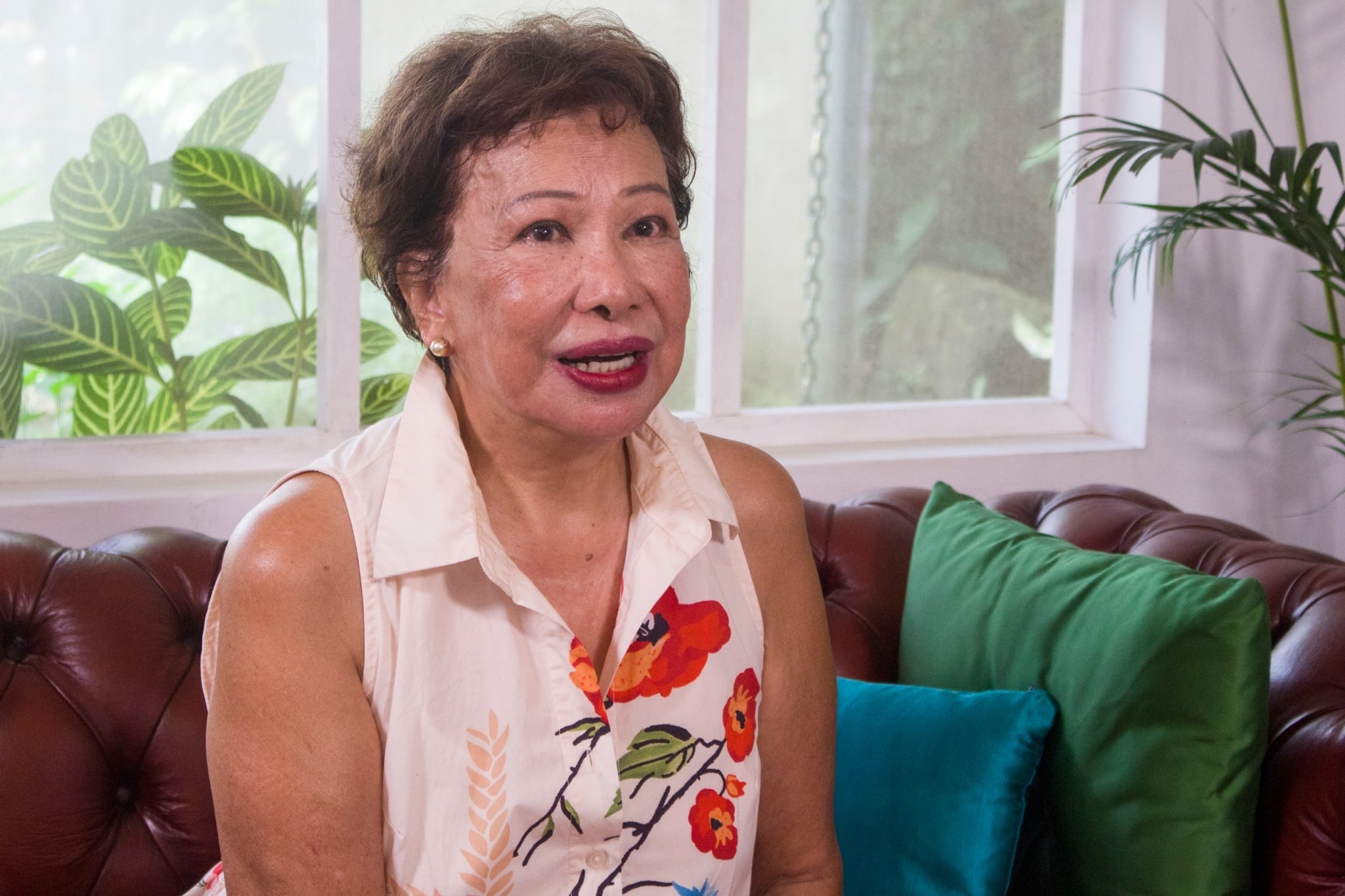 Sonya talking about the first time she decided to become a farmer.【Photo by Matt Serrano】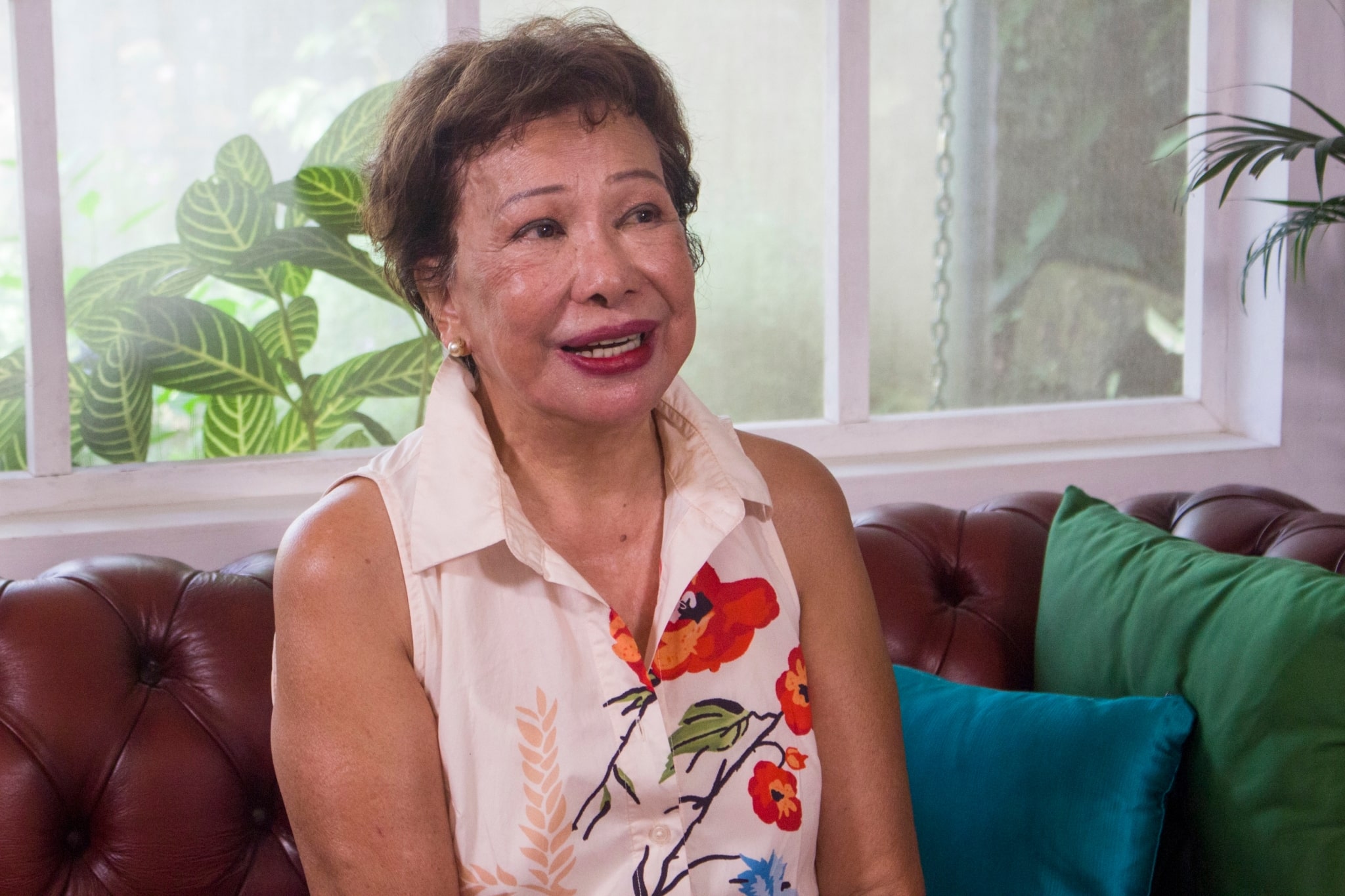 Sonya sharing the details of Sonya's Secret Garden and how it became Sonya's Garden.【Photo by Matt Serrano】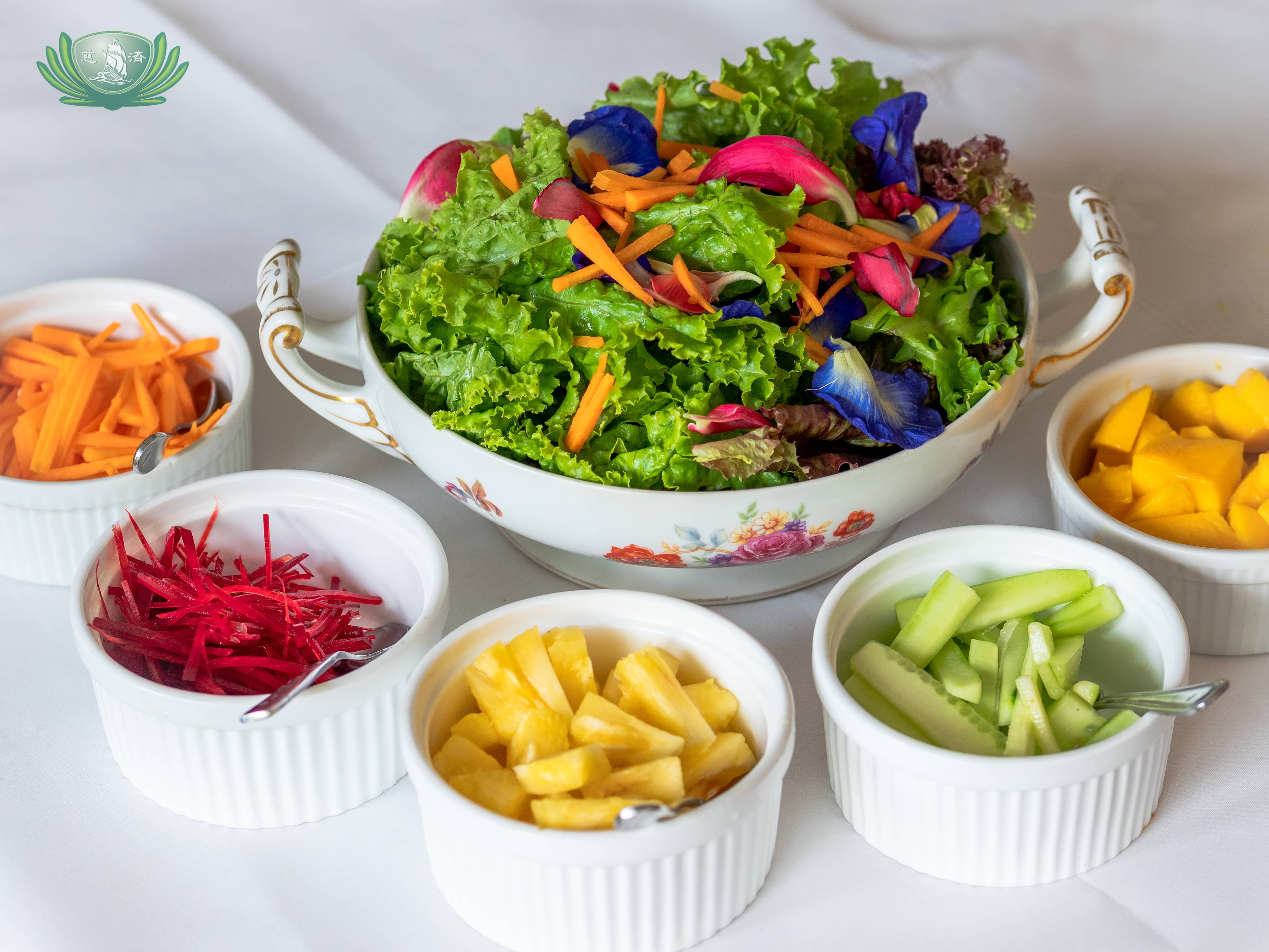 Sonya's staple green salad with edible flowers,【Photo by Daniel Lazar】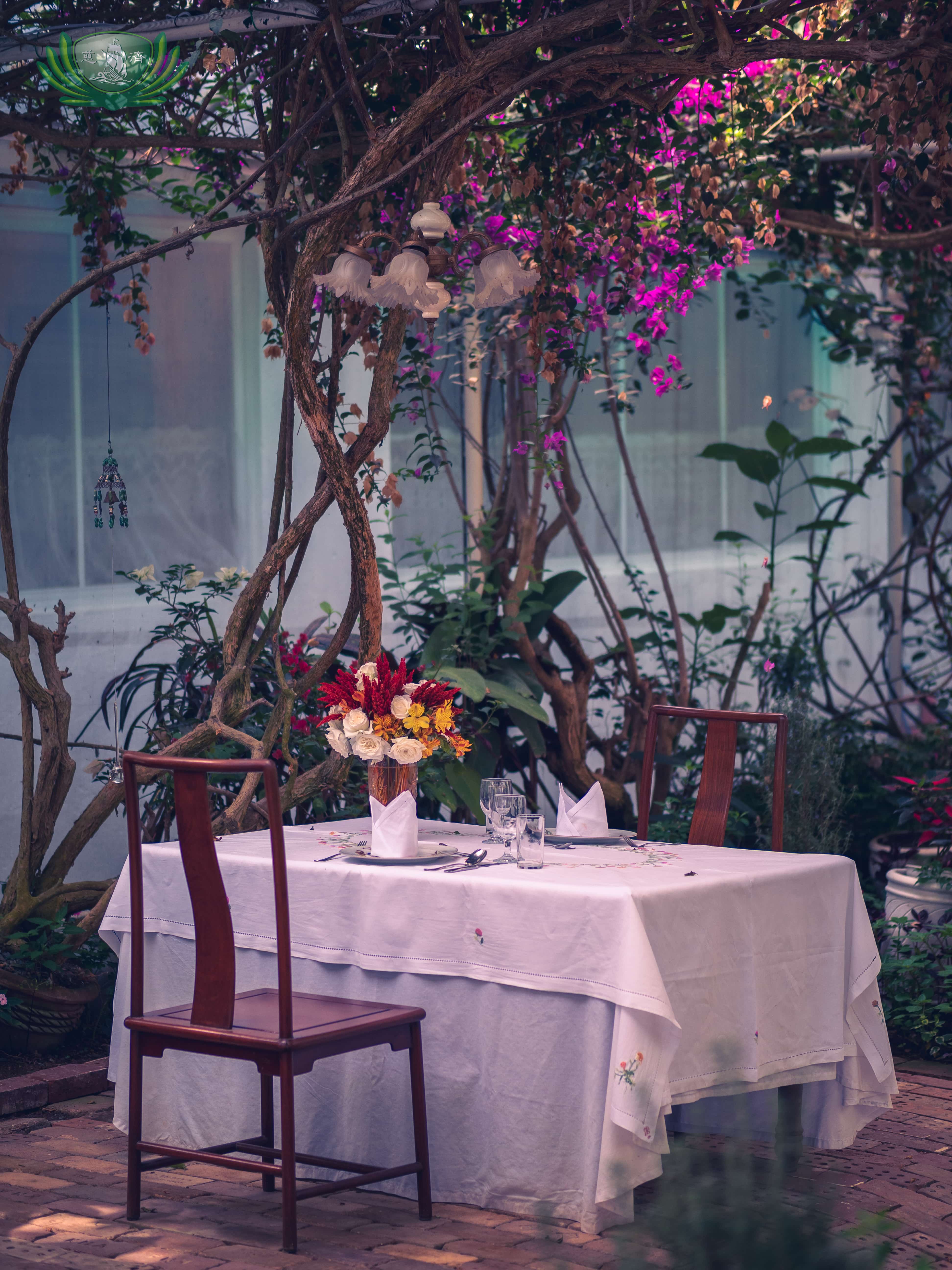 The Proposal Garden where weddings proposals and divorces are signed.【Photo by Daniel Lazar】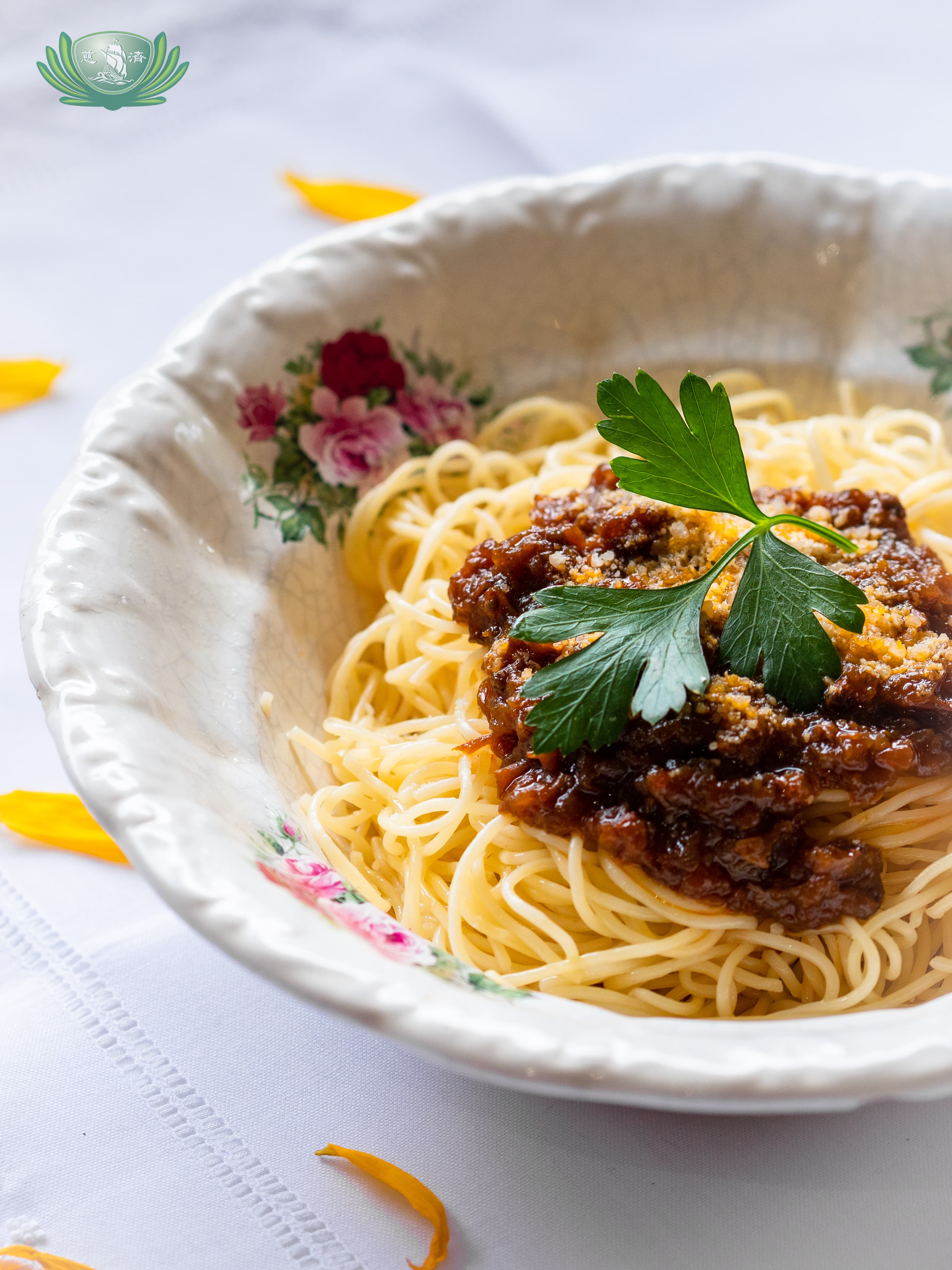 All vegetarian pasta with marinara sauce and Italian parsley.【Photo by Daniel Lazar】
Enjoying the delicious, organic food at Sonya's Garden restaurant.【Photo by Daniel Lazar】
Go Back