Technical-Vocational scholar learns and earns for his family
Angemar Abot finished a two-month Refrigerator and Air-conditioning Course.
By Joy Rojas
By the time this story comes out, Angemar P. Abot would have completed a two-month Refrigerator and Air-conditioning Course (DOMRAC NCII), one of the Technical-Vocational scholarship programs offered by the Tzu Chi Foundation.
The program combines lectures with hands-on training and comes with generous benefits: Tuition, meals, school supplies, transportation allowance, and an assessment fee with the Technical Education and Skills Development Authority (TESDA) are all covered by Tzu Chi. Yet for all its perks, the 27-year-old initially had second thoughts about pushing through with it.
The eldest of five siblings and parents based in Zamboanga del Norte, he is also a husband to a wife who is four months pregnant and father to their 6-year-old child. "If I studied from 8 am to 5 pm, where was I going to get the resources for our daily needs?" says Angemar, who learned of the scholarship from his aunt, a Tzu Chi volunteer active in the foundation's upcycling initiative. "But I also saw it as a good opportunity because everything is free. All I had to do was show up."
So Angemar made the most of the situation. Once classes ended at 5 pm, he worked as a delivery rider till midnight, mindful of the fact that so many people were depending on him. Besides his wife and child, he has three siblings still in school. "If I finish the course at Tzu Chi, I would have more and better work options," he reasons, "so I focused on my family's future rather than the hardships I was facing."
In time, his patience, commitment, and determination would pay off. Having completed the program, Angemar is now equipped with the viable knowledge and skills of a trade he knew nothing about just months before. The Technical-Vocational scholar was also molded on the teachings of Dharma Master Cheng Yen through daily Humanity classes.
"At first I thought I was just going to learn about my course," he says. "But through Humanity classes, I'm blessed to know about the importance and purpose of life."
The teaching that resonates with him the most is the one he has been practicing even before he became a Tzu Chi scholar. "I learned to give not because I have much but because I know exactly how it feels to have nothing," he recites from the heart. "It's really hard when you have nothing. But you don't have to be rich or wait to be rich to help. Whatever you have, no matter how small, you are blessed and you should share it with others."
He's living proof of that. With his boundless energy and a can-do attitude, Angemar has supported himself and his family since he made the decision to leave Mindanao for Manila in 2015. From a dishwasher for a multinational company's canteen to a waiter, salesman of appliances, driver for hire, and delivery rider, he has worked tirelessly and non-stop, motivated by the goal of providing a better life for the people who matter most to him.
It was while giving of his time and efforts that he unexpectedly came upon training for even more employment opportunities.
"With all my heart, I am so thankful to Tzu Chi for being one of those chosen to be your scholar," he says. "May you be blessed and continue to help more people in need."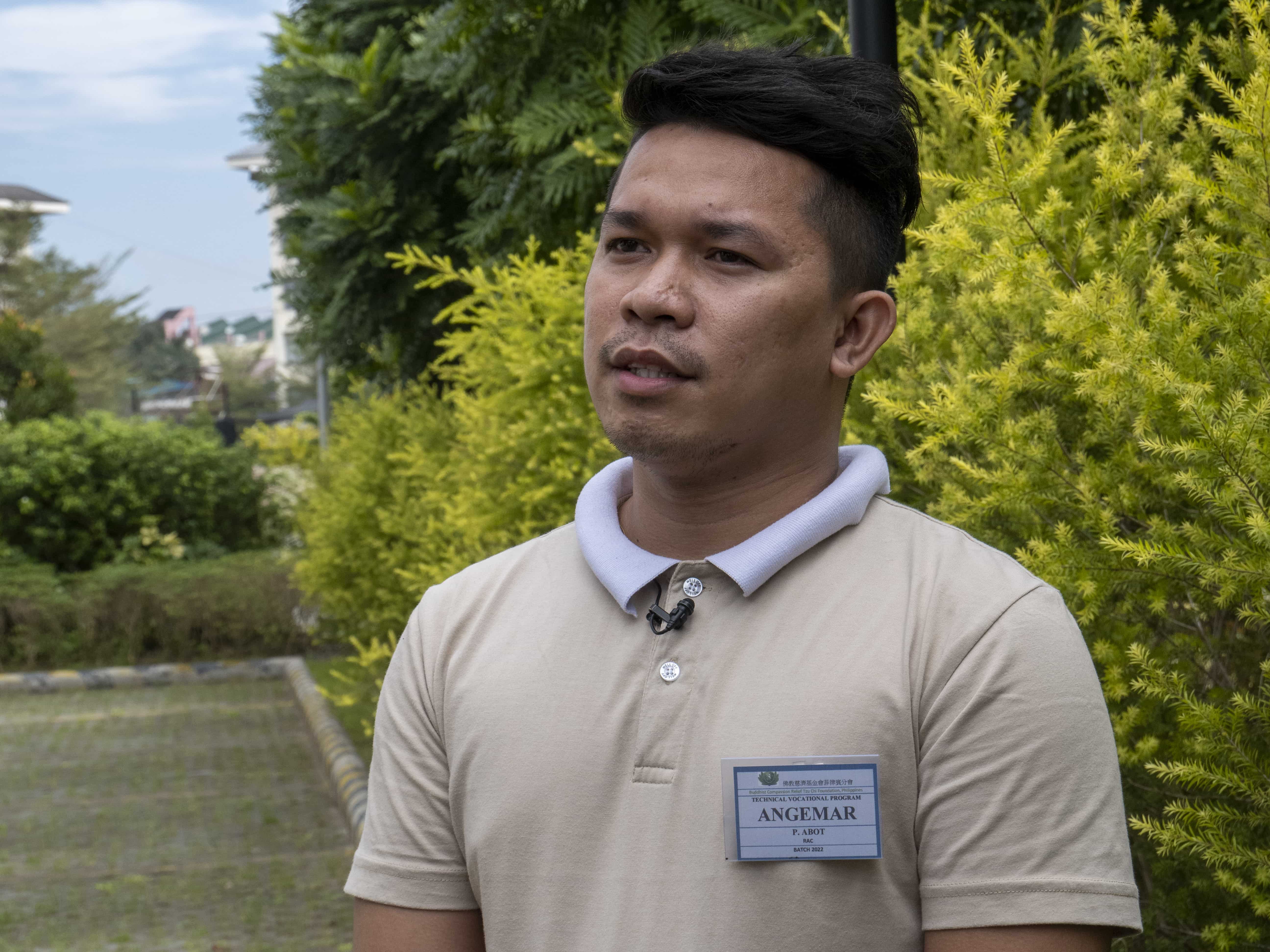 Tzu Chi Technical-Vocational scholar Angemar Abot recently completed a two-month course in Refrigerator and Air-conditioning Course (DOMRAC NCII). 【Photo by Matt Serrano】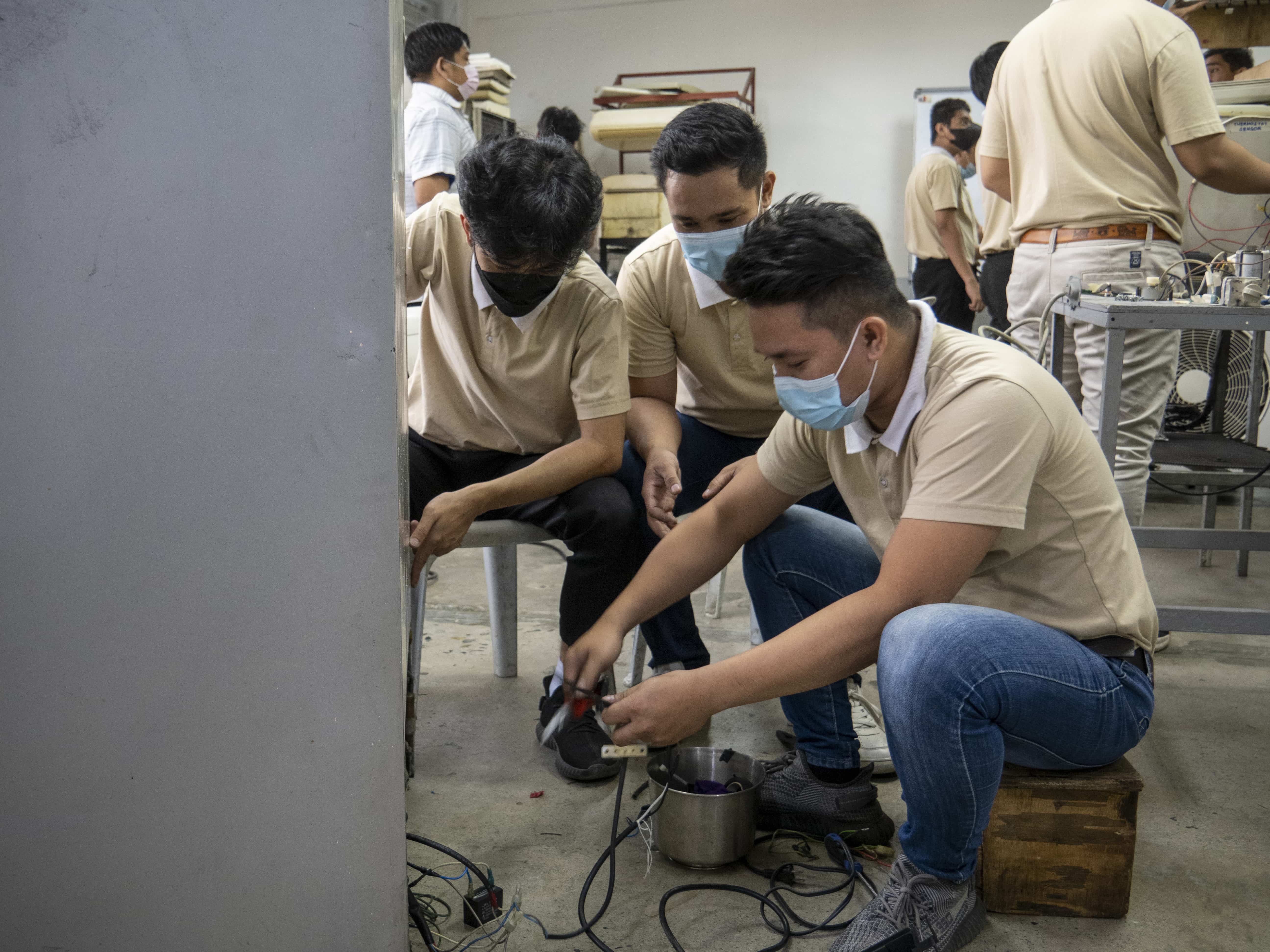 Tzu Chi's Refrigerator and Air-conditioning Course combines lectures with hands-on training. 【Photo by Matt Serrano】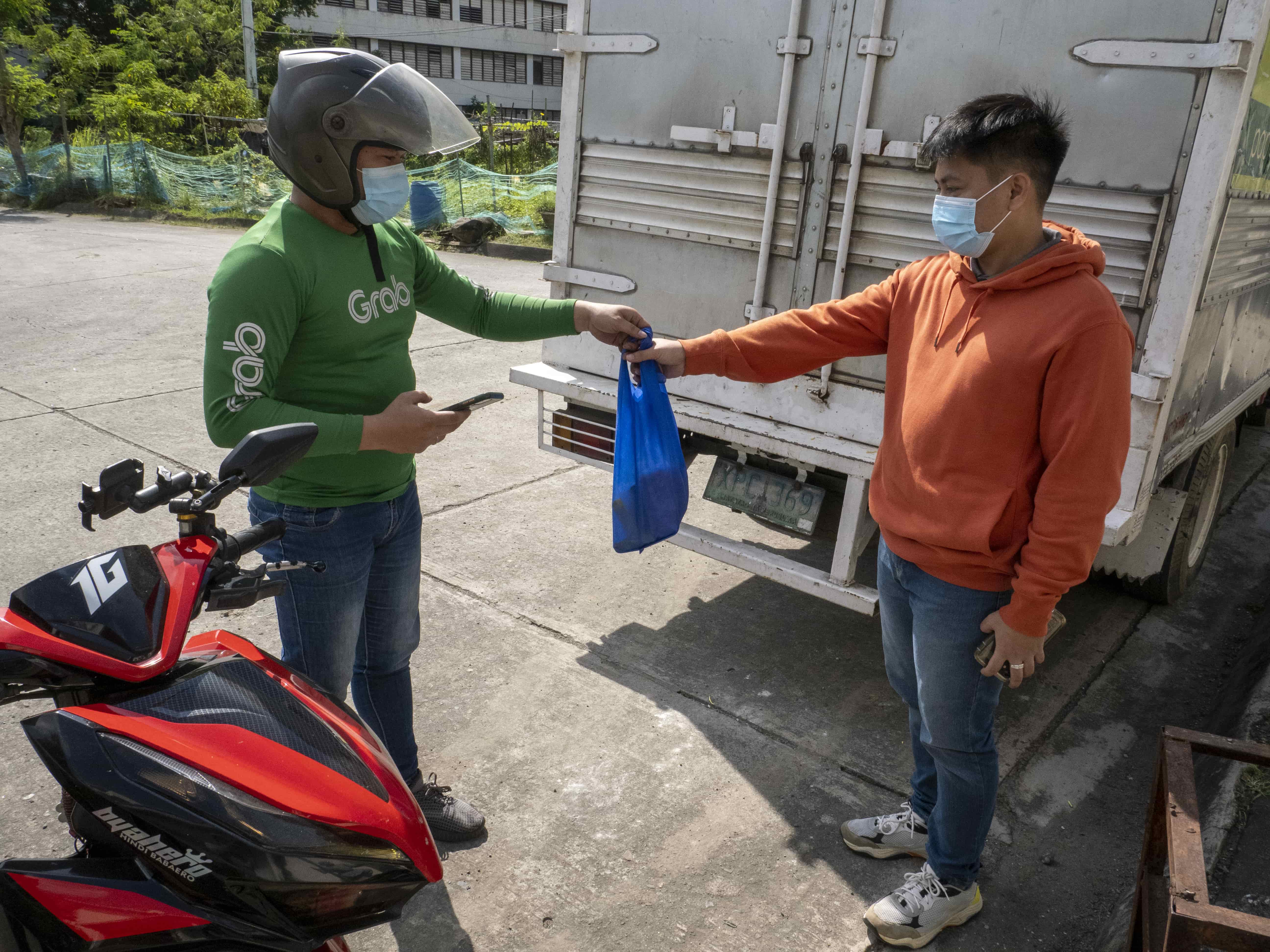 For two months, Angemar Abot juggled his studies as a Tzu Chi scholar with work as a delivery rider. 【Photo by Matt Serrano】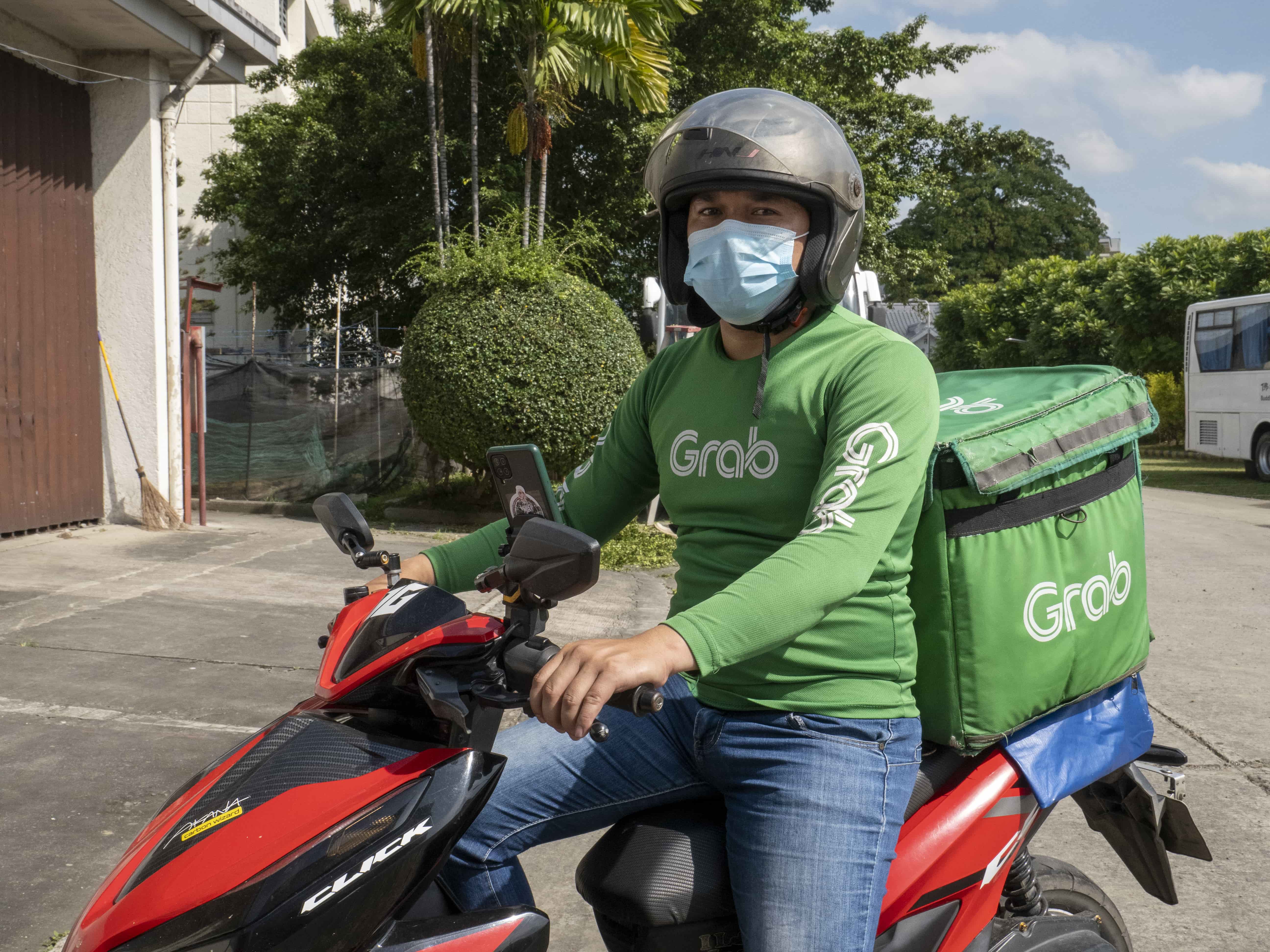 Now a delivery rider, Angemar Abot has worked as a dishwasher, waiter, salesman of appliances, and driver for hire. 【Photo by Matt Serrano】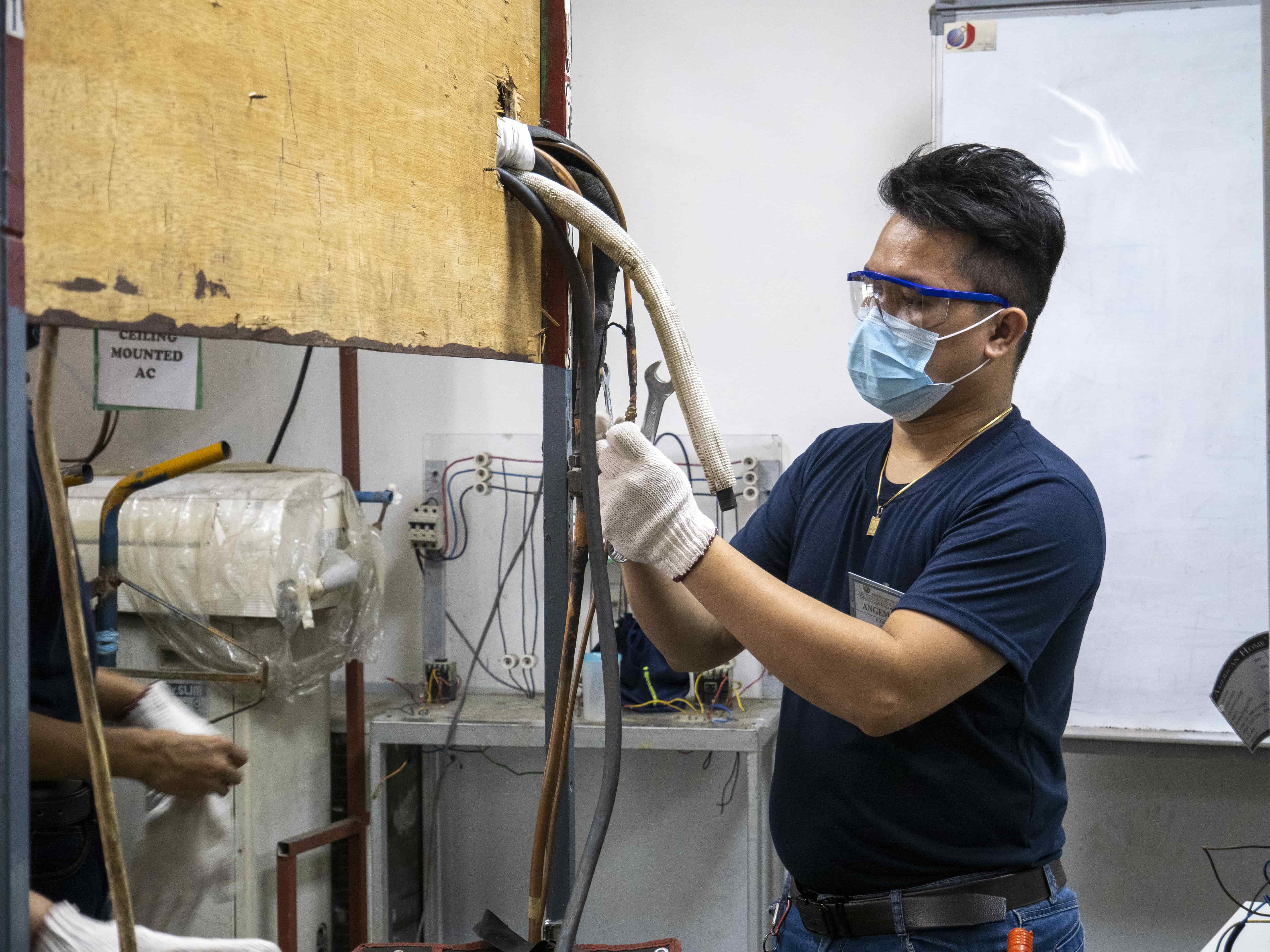 Before he was awarded a Tzu Chi Technical-Vocational scholarship, Angemar Abot had no knowledge or skills in refrigerator and air-conditioning repair and maintenance. 【Photo by Matt Serrano】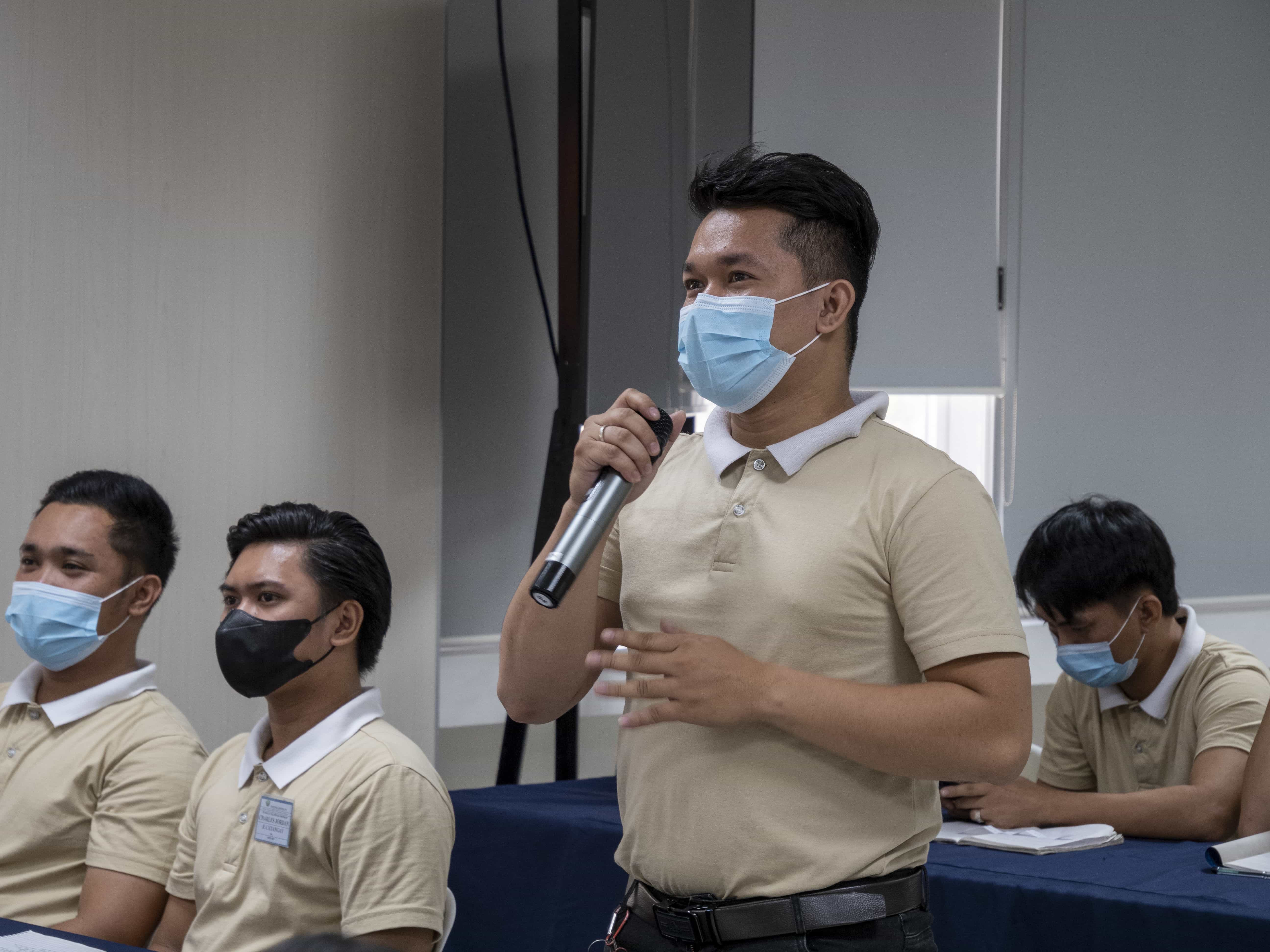 Angemar Abot credits Humanity classes for teaching him about the importance and purpose of life. "I learned to give not because I have much but because I know exactly how it feels to have nothing," he says. 【Photo by Matt Serrano
Go Back