3,900 families in Bohol receive 30,000 GI sheets
Relief areas in the province also received rice, generators, cash assistance.
By Joy Rojas
Three thousand nine hundred families from 27 barangays in six municipalities in Bohol were the recipients of 30,000 pieces of Galvanized Iron (GI) sheets, the latest form of assistance from Tzu Chi Foundation to the victims of Super Typhoon Odette (international name Rai).
The corrugated GI sheets were made to order in the thicker gauge 26 to ensue durability when exposed to the elements or in the event of another storm. Local leaders and Tzu Chi volunteers conducted the orderly distribution of GI sheets to 704 families in Tubigon, 692 families in Inabanga, 1,036 families in Ubay, 605 families in Getafe, 463 families in Bien Unido, and 400 families in Carlos P. Garcia.
Since the Category 5 Storm slammed into parts of the Visayas and Mindanao a few days before Christmas 2021, leaving billions of pesos in damages to lives and properties in its wake, Tzu Chi volunteers have worked tirelessly to help get victims back on their feet.
In Bohol, which volunteers personally visited to assess the extent of Odette's destruction, Tzu Chi has donated rice to 20,000 families in 10 relief areas. It has also distributed 100 cartons of water filter, 500 containers of water gallon, and 480 cartons of biscuits.
Cash assistance, depending on the number of family members, was given to 4,706 families in six relief areas. Households with 1-2 members received Php10,000; those with 3-4 members received Php15,000; and Php20,000 was given to households with 5 or more members.
Areas where power was knocked off by Odette also received generator sets. Six municipalities each accepted a generator set with 15KVA capacity, while five municipalities each claimed a generator set with 7.5 KVA.
Bohol and other parts of the Visayas and Mindanao still need our help. Through Tzu Chi Foundation, your pledge will go a long way in providing Odette survivors with food, water, and other basic needs.
Kindly send your donations to any of the accounts listed below. Please screenshot your deposit with your name so we can send you your donation receipt.
Please send donation details and deposit slips to cellphone number (0967) 211-0940 (Line/Viber/WeChat accounts) to facilitate the issuance of your official receipt.
Account Name: Buddhist Compassion Relief Tzu Chi Foundation Philippines Inc.
METROBANK Account Number: 163-3-163-07190-9
Account Name: Buddhist Compassion Relief Tzu Chi Foundation Philippines Inc.
BDO Account Number: 011-9-7800-180-0
DSWD AUTHORITY SOLICIATION PERMIT NO. DSWD-SB-00004-2022, Nationwide. Valid until August 5, 2022.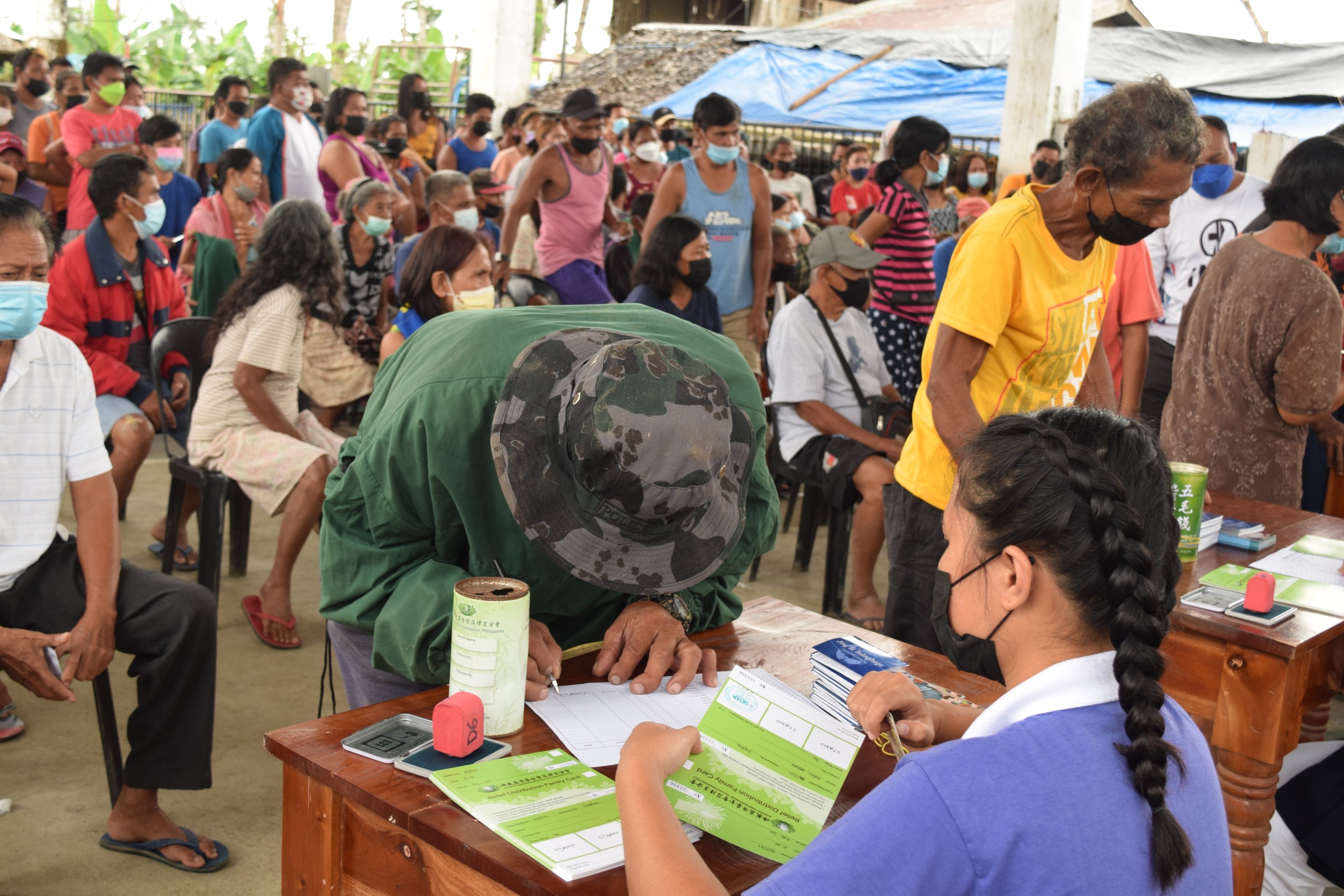 A man fills up a form to receive a stub that entitles him to claim GI sheets for his Odette-battered home.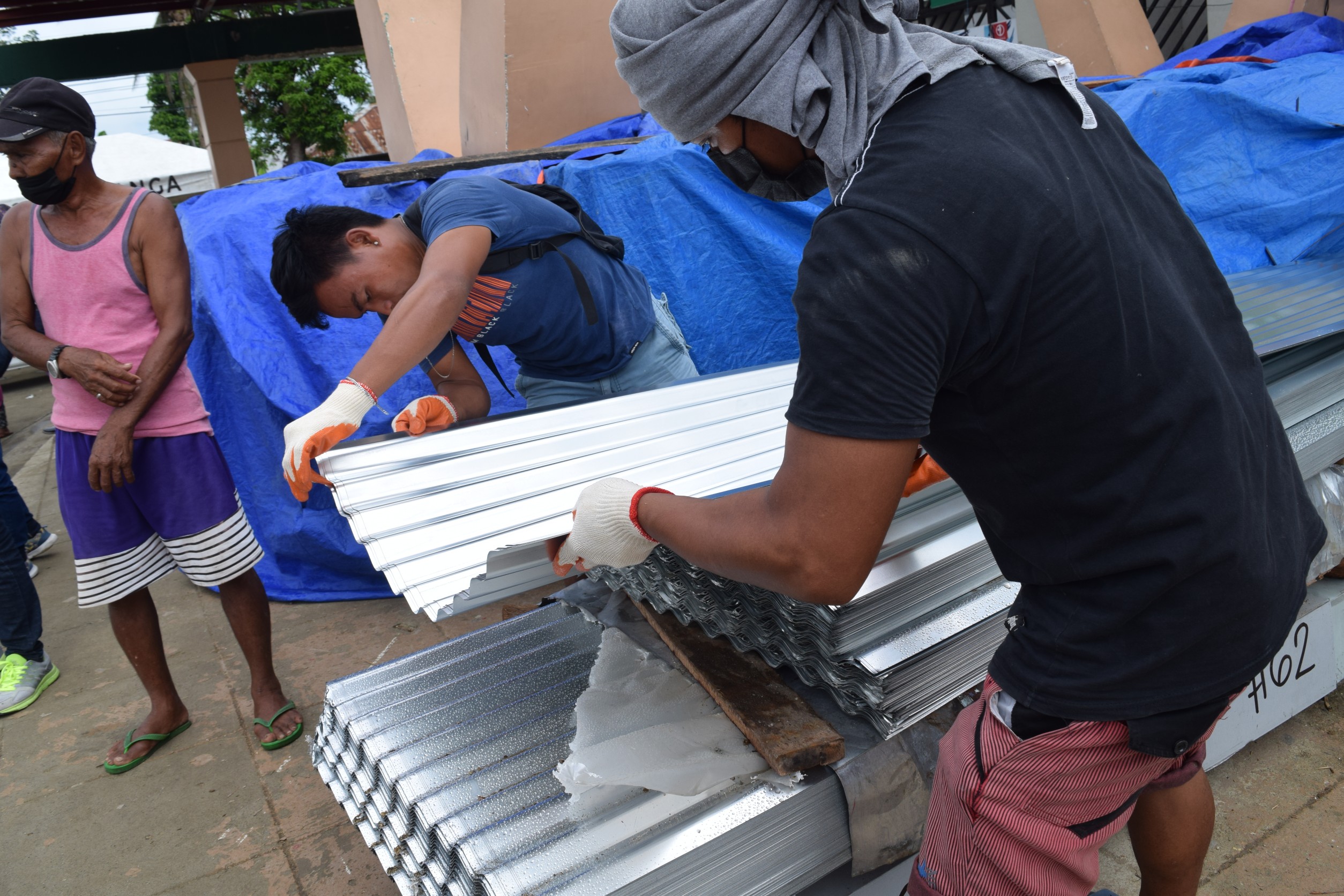 Volunteers pile up GI sheets donated by Tzu Chi Foundation for distribution.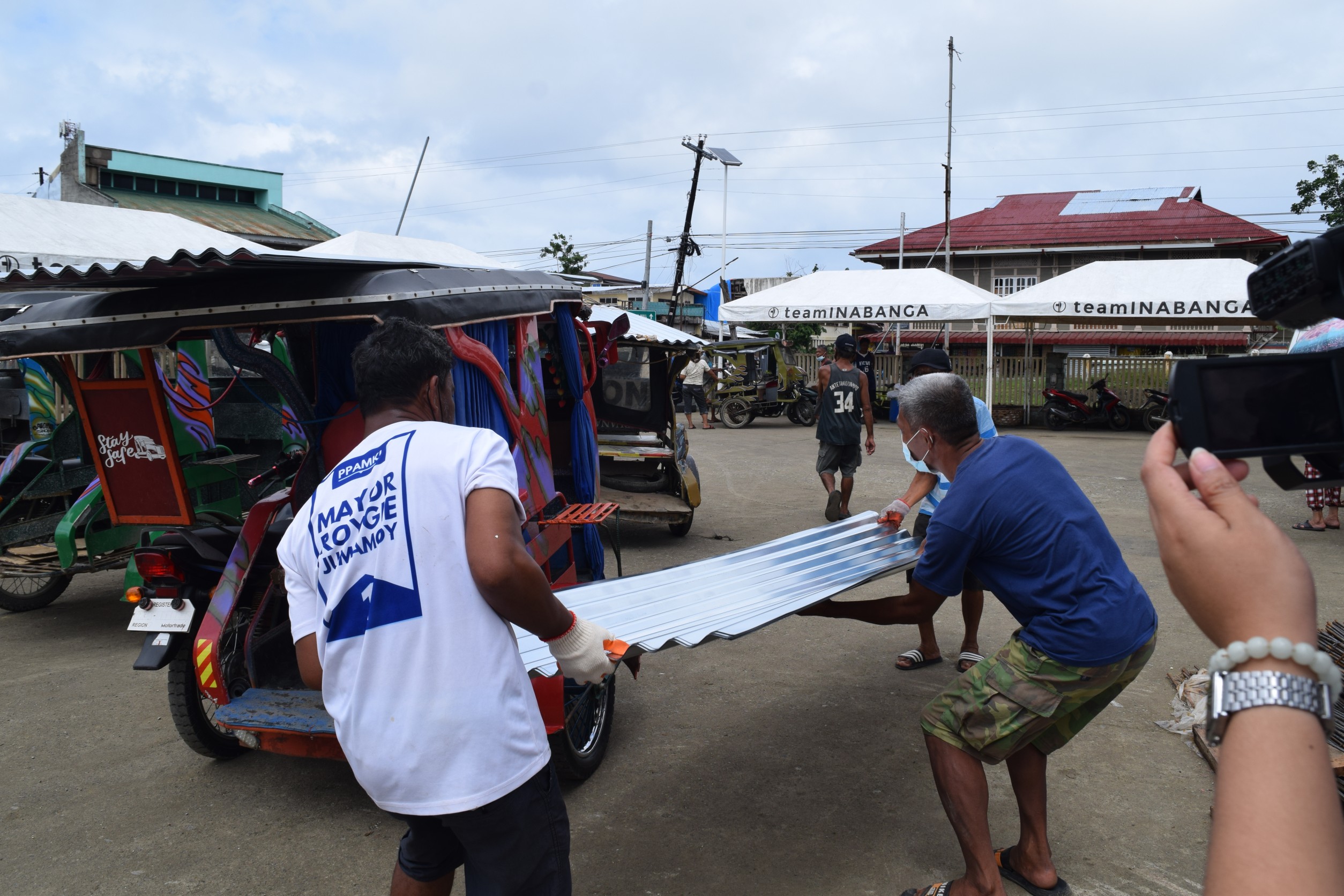 Beneficiaries in Inabanga pile up GI sheets on a tricycle.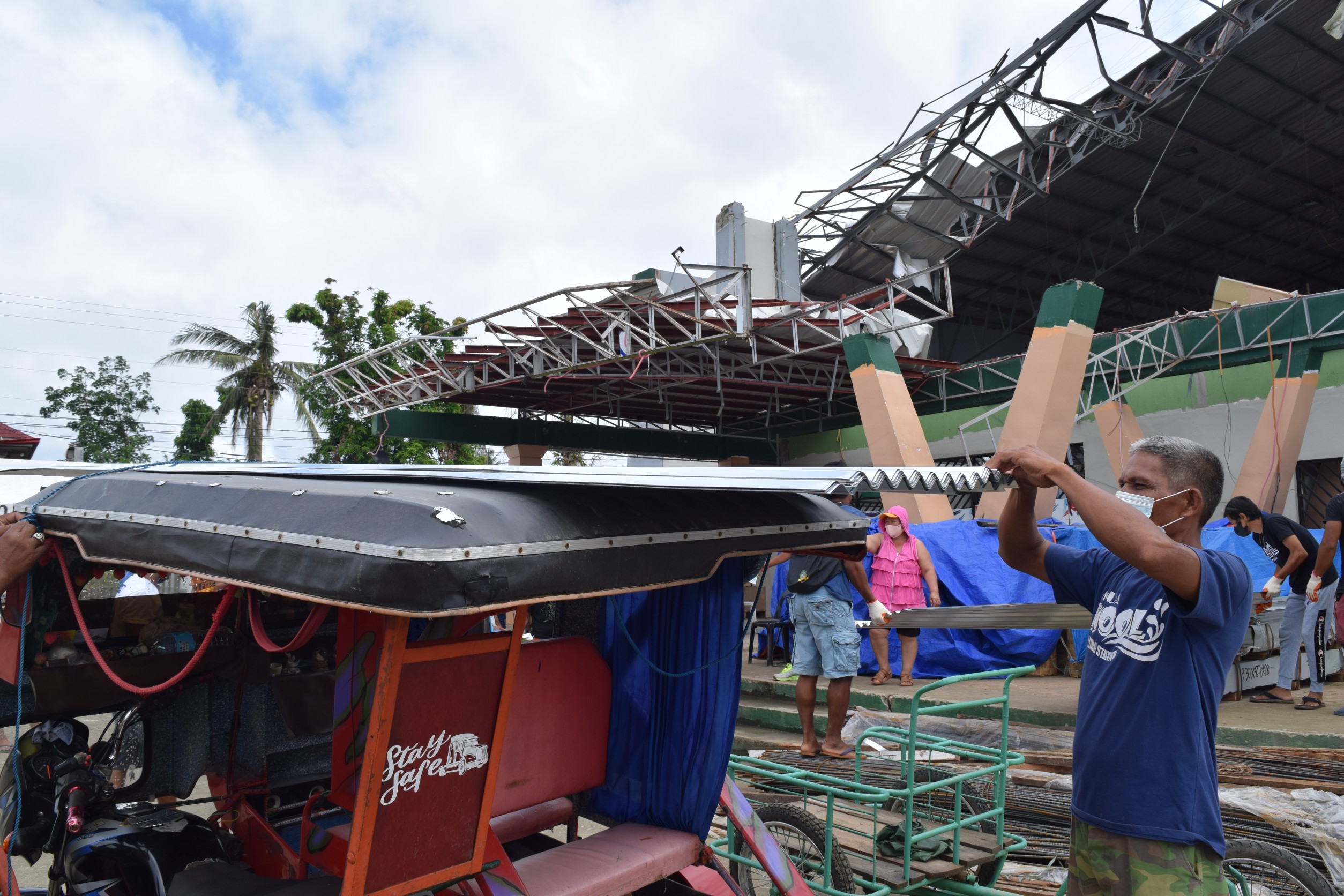 As a beneficiary claims GI sheets for his home, extent of Odette's wrath is evident in this building façade.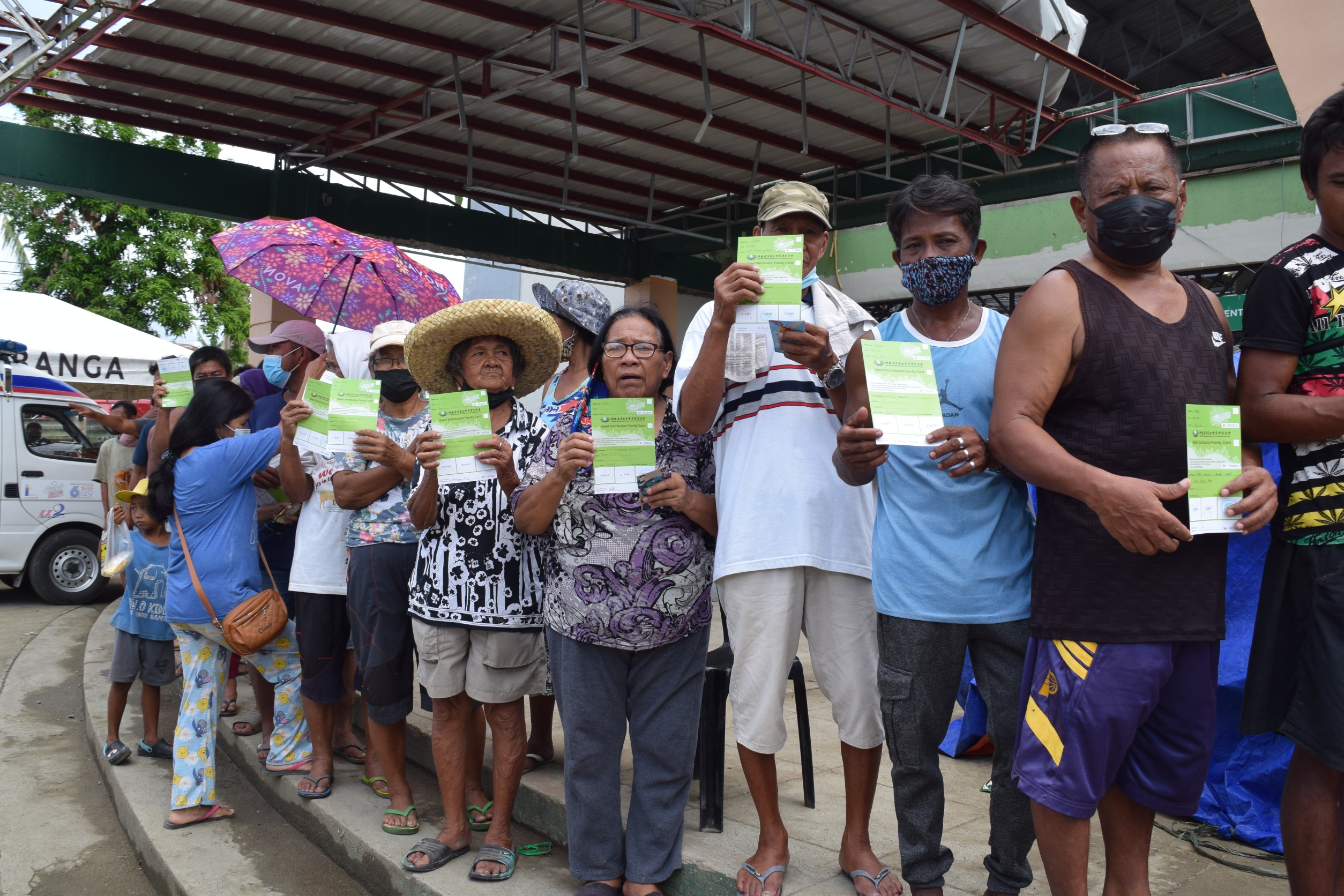 Beneficiaries display the relief stubs for claiming their GI sheets.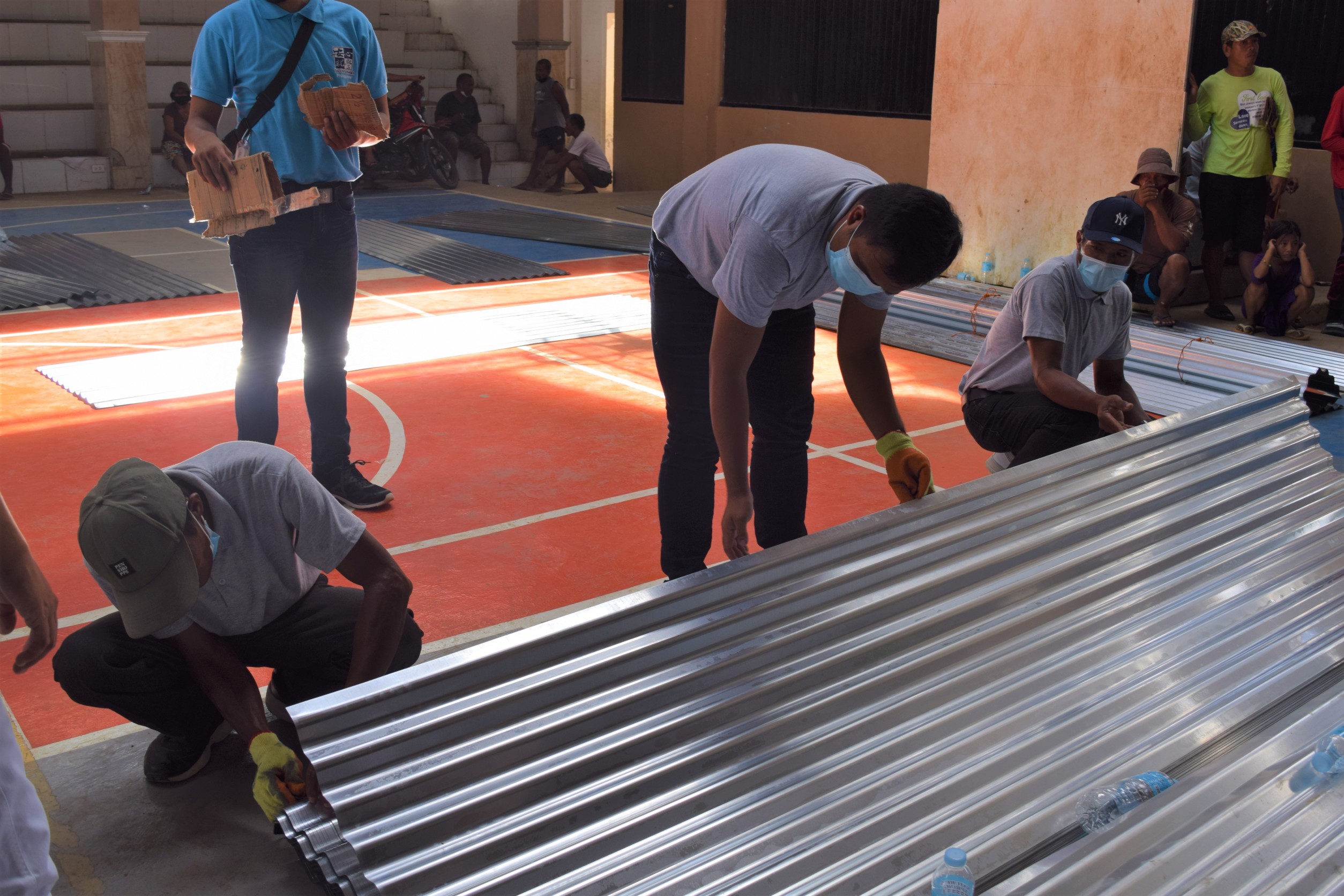 Tzu Chi's corrugated GI sheets were made to order in durable gauge 26.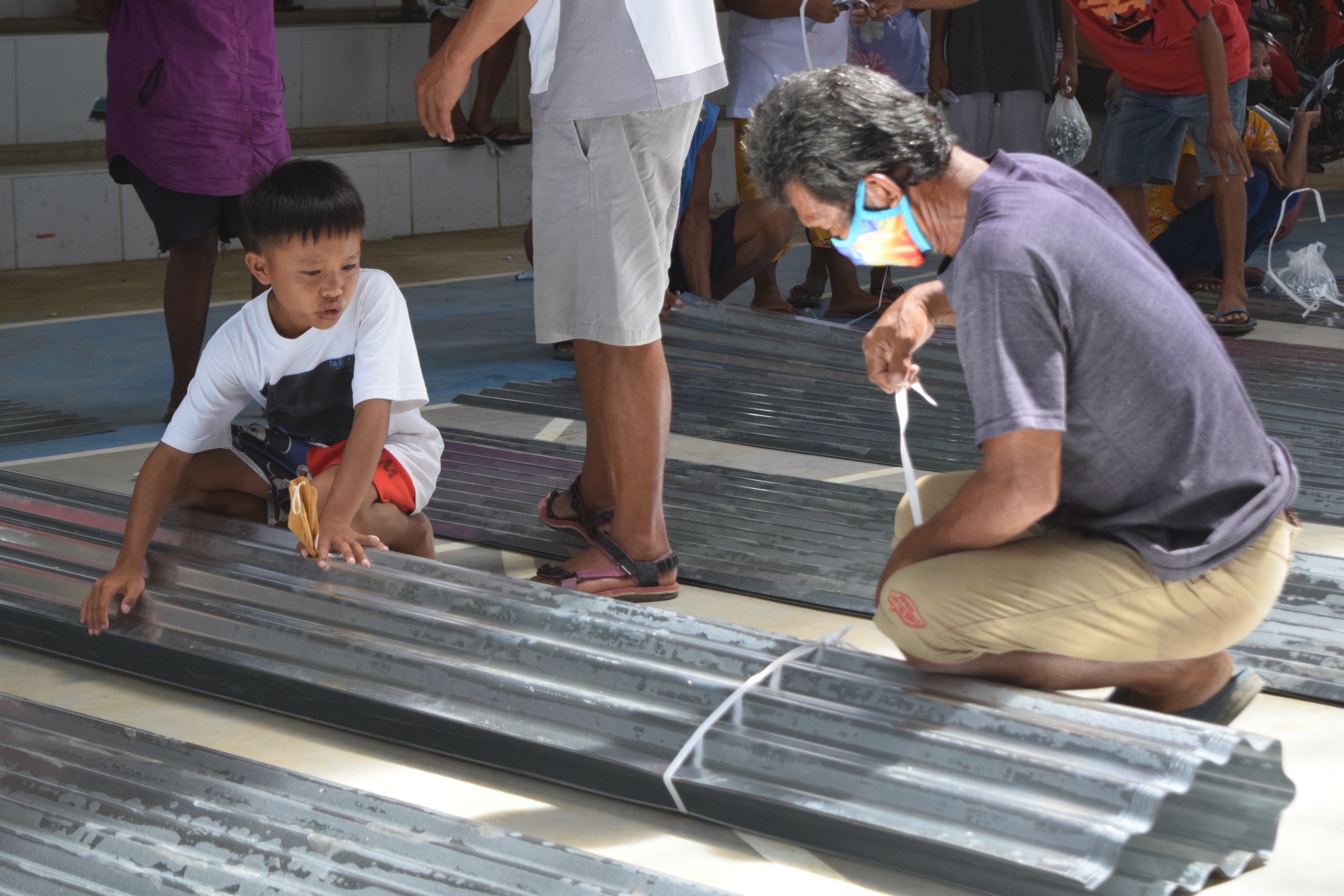 A boy holds down a folded GI sheet as a man ties it down for easier transport.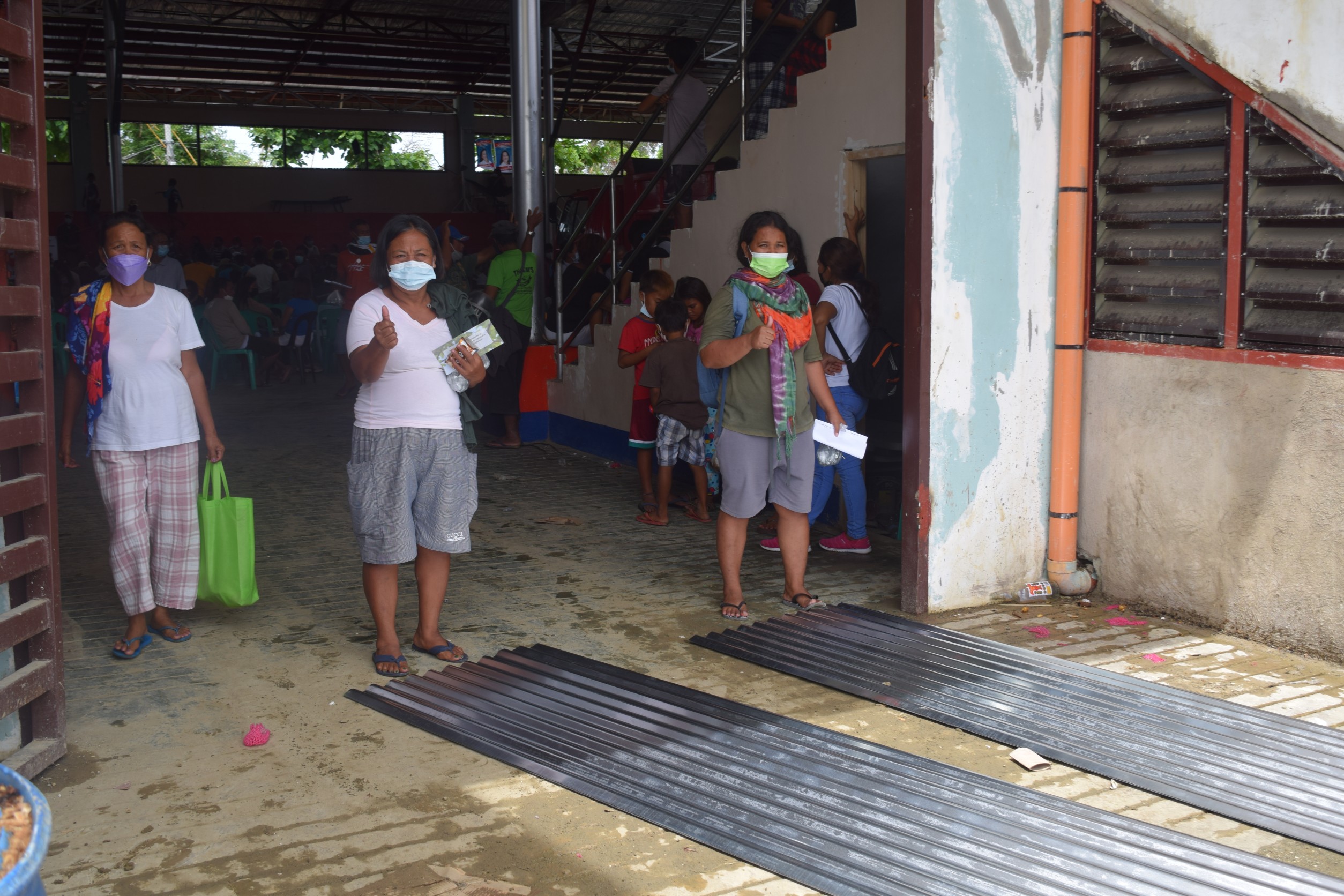 Beneficiaries give their two thumbs up after receiving their GI sheets.
Go Back