Kabutihan Farm sponsors Tzu Chi's Quarterly Charity Day
The resto and events place in Amadeo, Cavite, espouses vegetarianism.
By Joy Rojas
Two hundred mushroom burgers were distributed among medical assistance beneficiaries and their family members at Tzu Chi's Quarterly Charity Day last December 18 at Buddhist Tzu Chi Campus in Sta. Mesa, Manila. Handcrafted from organic oyster mushroom, the burgers were donated by Kabutihan Farm, a restaurant, events place, and tourist destination in Amadeo, Cavite, that shares Tzu Chi's practices of vegetarianism and spreading one's blessings.
"In 'Buy One, Share One,' when you buy a mushroom burger from us, you don't get two. The other one goes to someone who needs it," says Ranz Marie Anacan, whose uncle Ringgo Anacan set up Kabutihan Farm after spending years as an Overseas Filipino Worker in Italy. "We don't need two burgers. We can give the other burger to someone else." Through the campaign, students enrolled in public schools around Amadeo, General Trias, and Trece Martires have come to enjoy the meat-less treat.
Described as one of the world's most widely consumed mushroom, oyster mushroom, when prepared right, makes an excellent and healthy seafood, pork, or beef substitute. Besides turning them into plant-based patties, Kabutihan Farm uses oyster mushroom to make tasty chips in different flavors.
The farm's name is a play on the Filipino words for "mushroom" (kabute) and "goodness" (kabutihan). A perfect name indeed for a rustic Cavite spot that promotes not only mushroom goodness, but overall goodness too.
"Like a multitude of mushrooms, our mission is to spread kabutihan (goodness) by providing livelihood opportunities to Filipino families and support in the education of their children through your help and support," says the Kabutihan Farm flyer.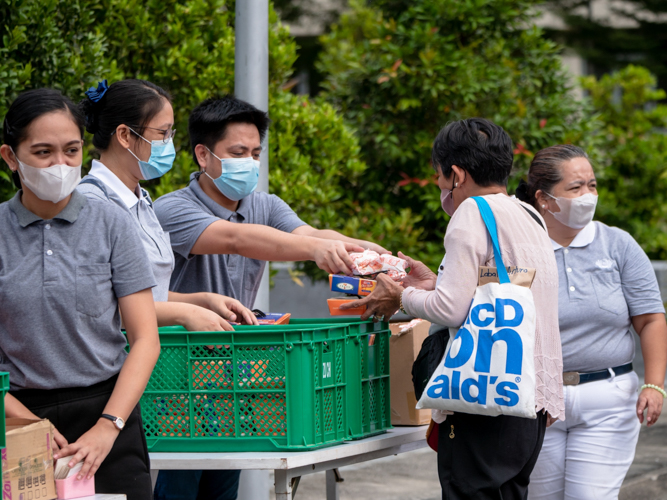 A medical assistance beneficiary claims a mushroom burger from Kabutihan Farm and a vegetarian snack from a Tzu Chi volunteer.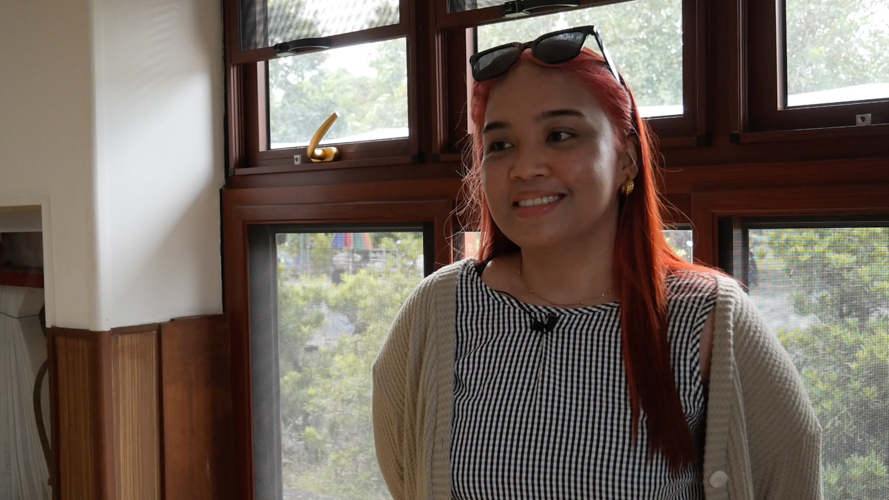 Ranz Marie Anacan brought 200 mushroom burgers from Kabutihan Farm to Tzu Chi for its Quarterly Charity Day participants. Appropriately, the Charity Day theme was vegetarianism.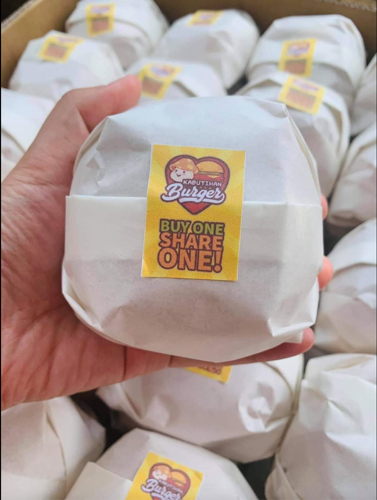 In Kabutihan Farm's "Buy One, Share One" promo, every mushroom burger you buy entitles you to share a burger with someone else. Students enrolled in public schools in the Amadeo, Trece Martires, and General Trias areas have been recipients of the shared burgers.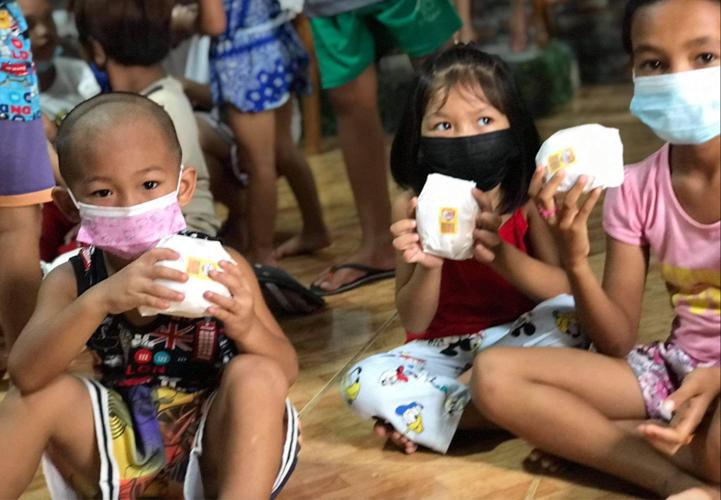 Kids get ready to eat their mushroom burgers from the "Buy One, Share One" campaign.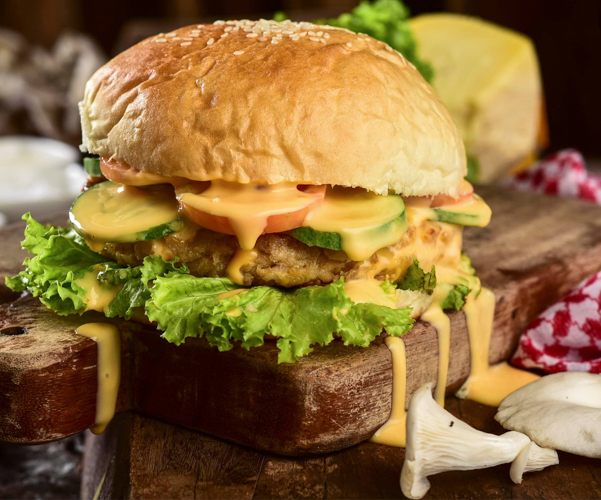 Handcrafted from oyster mushroom, Kabutihan Farm's plant-based mushroom burger is served with slices of fresh tomatoes, cucumber, and fresh lettuce and oozing in melted cheese.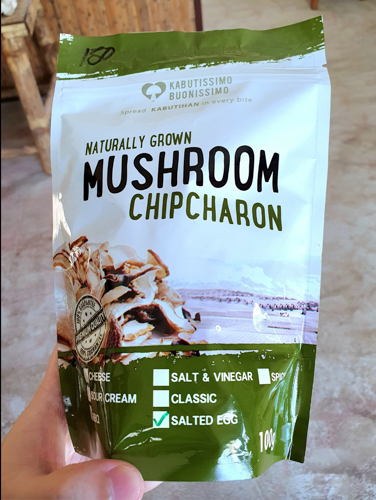 A versatile ingredient, oyster mushroom can also be used to make flavored chips.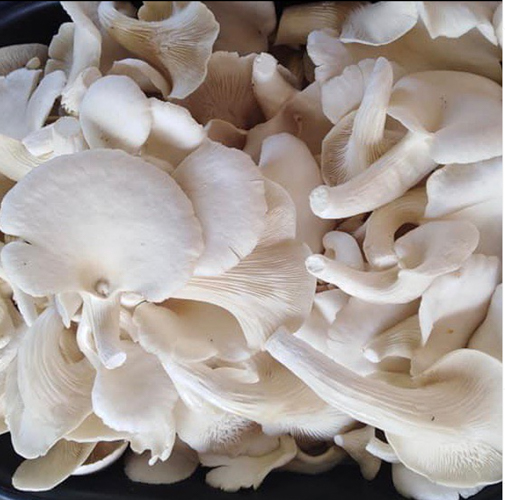 Oyster mushroom, when prepared right, makes an excellent and healthy seafood, pork, or beef substitute
Go Back