Tzu Chi kicks off scholarship program in Bicol
The scholarship gives assistance to 25 college students from the Bicol University Tabaco Campus (BUTC) and the Bicol University College of Agriculture and Forestry (BUCAF)
By Ben Baquilod
Tzu Chi Philippines has officially launched its college scholarship program in the Bicol region on August 5, 2022 at The Concourse Convention Center in Legazpi City, Albay. Tzu Chi awarded certificates of scholarship to 25 college students from the Bicol University Tabaco Campus (BUTC) and the Bicol University College of Agriculture and Forestry (BUCAF).
"We are really very happy that at long last, we have materialized our scholarship program," said Antonio Tan, Tzu Chi Bicol head volunteer. "A lot of students are really in need of assistance so that they can continue their studies."
The establishment of the educational assistance program in Bicol is a product of the tireless work and dedication of Tzu Chi volunteers in Albay. "I would like to congratulate the local volunteers headed by Brother Antonio Tan and Sister Therese Tan for expanding the assistance that Tzu Chi delivers," said Rosa So, Tzu Chi Manila head volunteer for education.
Education is one of the pillar missions of Tzu Chi ranging from charity and medicine to disaster relief and environmental protection—all for the purpose of relieving the suffering of those in need and serving them with boundless compassion. "It is indeed heartwarming to see their sincere act of love and brotherhood that they have brought to this community," added Rosa So on the efforts of the Bicol volunteers.
During the event, scholars conducted the symbolic foot bathing ceremony as a way to show respect and gratitude for the sacrifices and love of their parents. "When you graduate and are earning modest income, please help your parents and your family," Antonio Tan encouraged the scholars.
This has been the plan of scholar Angelica Sacro after graduation. As she considers herself the family's breadwinner, she already helps provide for the family doing part time work as funeral services program host where she earns 500 pesos. Since Grade 2, she also joins local amateur singing contests and brings home her cash prize whenever she wins.
However peculiar, she performs these jobs to help her father who earns only 5,000 to 7,000 pesos a month as a jeepney driver. "Even if our life situation is hard, that's what I use as motivation to finish my studies. I want to give my family a good life," said Angelica. "I want to thank Tzu Chi Foundation. They will really be of big help for me to graduate."
Estelita Occidental is equally thankful for being accepted to the Tzu Chi scholarship. After graduating from senior high school in 2018, she dropped out of school because of financial constraints and worked as a call center agent to help provide for her family. However, she realized she wasn't for the job and wanted to go back to school.
In 2021, she resumed her studies and applied to many institutions for educational assistance, but to no avail. That's until she found out about Tzu Chi and applied. "I was jumping for joy when I got accepted. It was a dream come true."
A daughter of farmers, Estelita has been struggling to finance her school needs. On weekends, she works at her sibling's small cellphone loading business and earns 150 pesos a day. This is what she uses to buy load for their online class and requirements for their laboratory activities.
With Tzu Chi's help, she would no longer have to worry about where to get money for school. "Thank you, Tzu Chi volunteers for giving me this opportunity to be your scholar. I promise to study really hard and to give back by volunteering," said Estelita.
After the awarding ceremony, Tzu Chi held a tea party to thank volunteers and guests and to invite more people to support the foundation's cause. A similar event was held in Naga City, Camarines Sur where volunteers held home visitations to scholarship applicants.
"College scholarship transforms lives, and this goes to show that Tzu Chi is here for the long haul," said Tabaco City Mayor Krisel Lagman-Luistro, thanking the volunteers for their humanitarian efforts in the region. "When you invest in education, you invest in not just one generation but several generations. That would be the ticket for their family to escape the continuous cycle of poverty, and I laud Tzu Chi for that."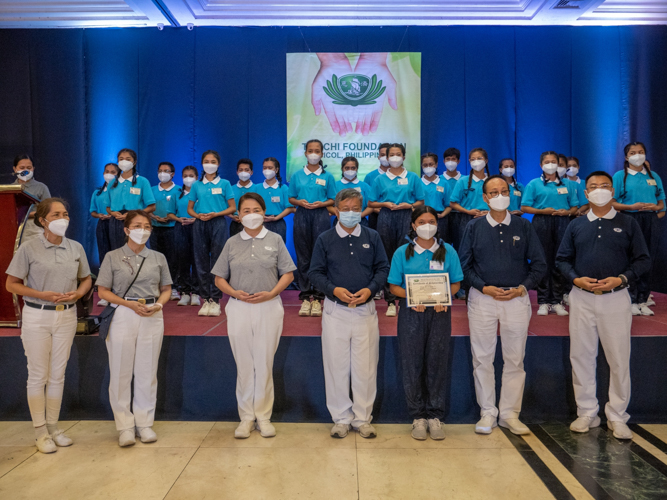 Tzu Chi volunteers award certificates of scholarship to accepted Tzu Chi scholars in Bicol on August 5, 2022 at The Concourse Convention Center, Legazpi City. 【Photo by Jeaneal Dando】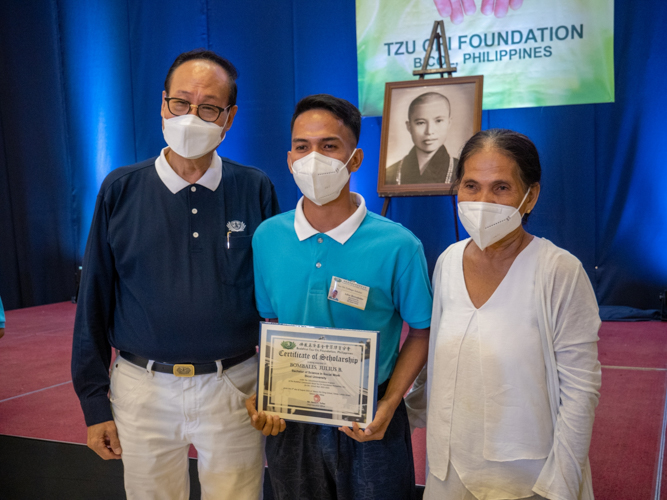 Tzu Chi Bicol head volunteer Antonio Tan with a Tzu Chi scholar and his parent【Photo by Jeaneal Dando】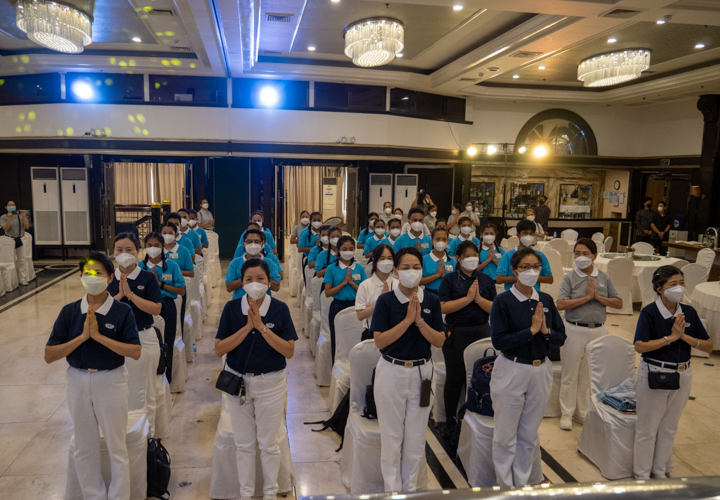 Volunteers and scholars pay respect to the Buddha. 【Photo by Jeaneal Dando】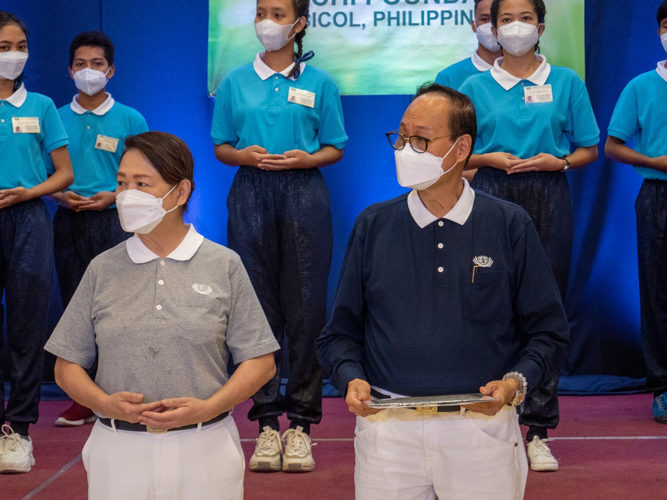 Volunteers Therese and Antonio Tan lead the awarding of certificates to Tzu Chi scholars. 【Photo by Jeaneal Dando】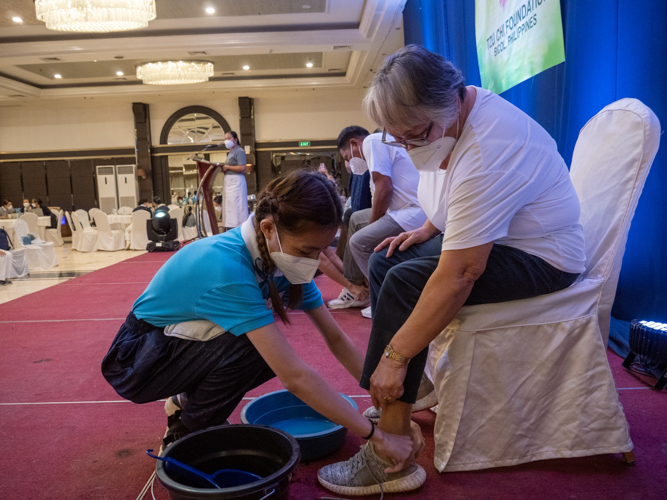 Scholars conduct the symbolic foot bathing ceremony as a way to show respect and gratitude for the sacrifices and love of their parents. 【Photo by Jeaneal Dando】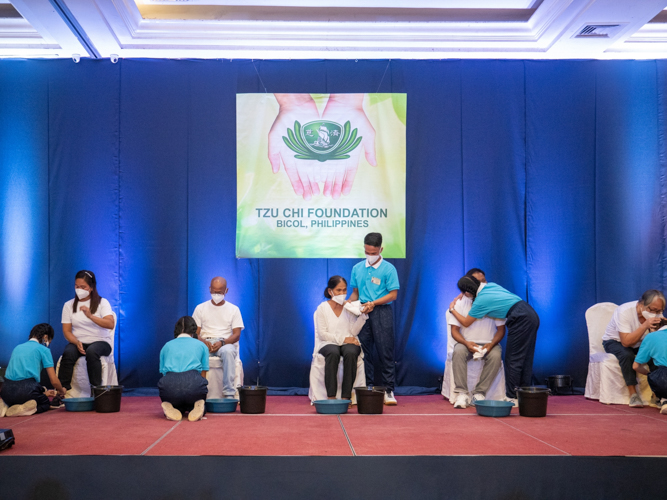 Scholars conduct the symbolic foot bathing ceremony as a way to show respect and gratitude for the sacrifices and love of their parents. 【Photo by Jeaneal Dando】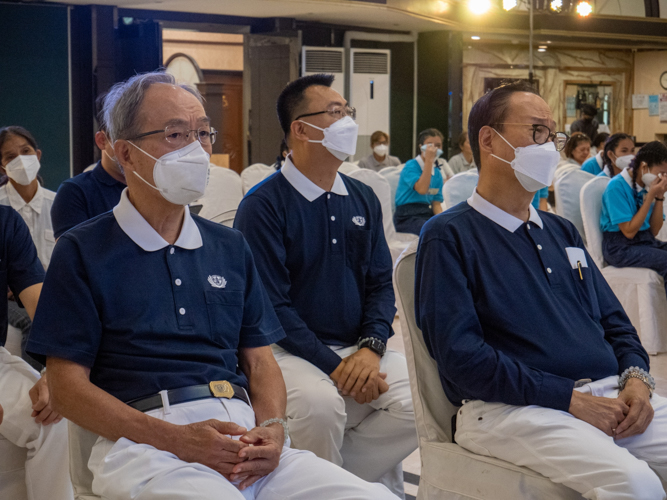 The foot bathing ceremony gets heartfelt reaction from the volunteers. 【Photo by Jeaneal Dando】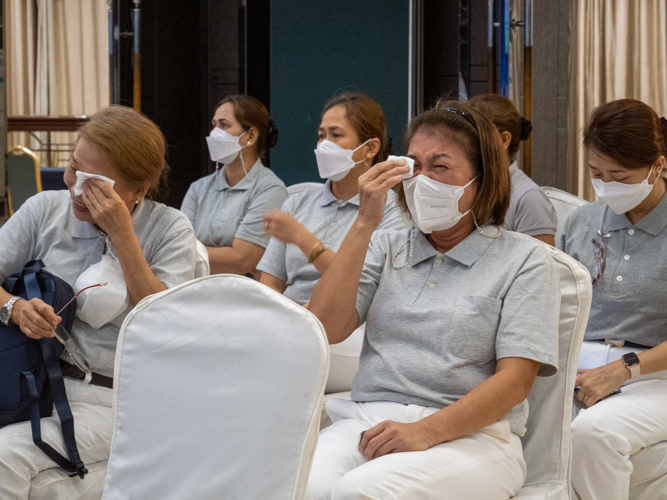 The foot bathing ceremony gets heartfelt reaction from the volunteers. 【Photo by Jeaneal Dando】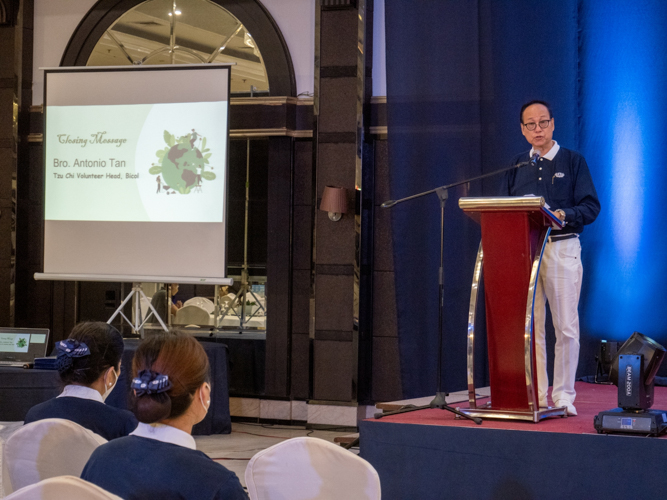 "When you graduate and are earning modest income, please help your parents and your family," Tzu Chi Bicol head volunteer Antonio Tan encouraged the scholars. 【Photo by Jeaneal Dando】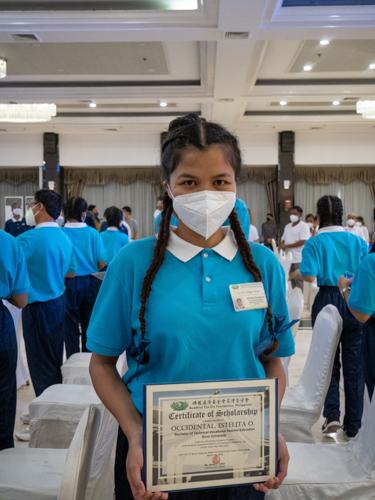 "I was jumping for joy when I got accepted. It was a dream come true," says Tzu Chi scholar Estelita Occidental. 【Photo by Jeaneal Dando】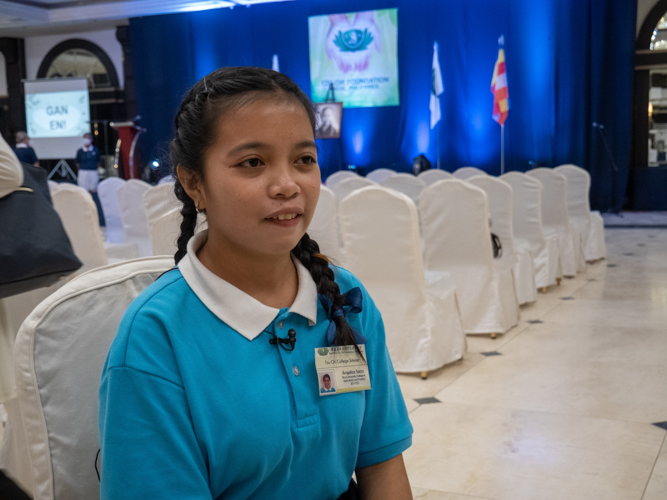 "Even if our life situation is hard, that's what I use as motivation to finish my studies. I want to give my family a good life," says Tzu Chi scholar Angelica Sacro. "I want to thank Tzu Chi Foundation. They will really be of big help for me to graduate." 【Photo by Jeaneal Dando】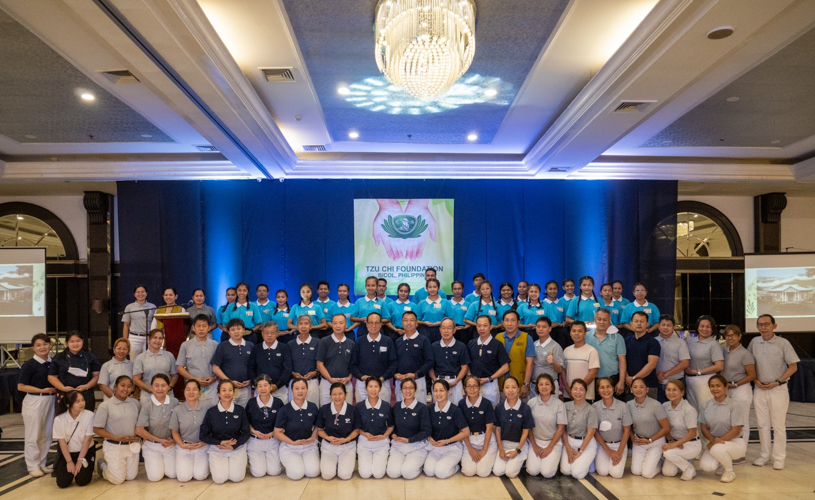 Tzu Chi volunteers with Tzu Chi scholars【Photo by Jeaneal Dando】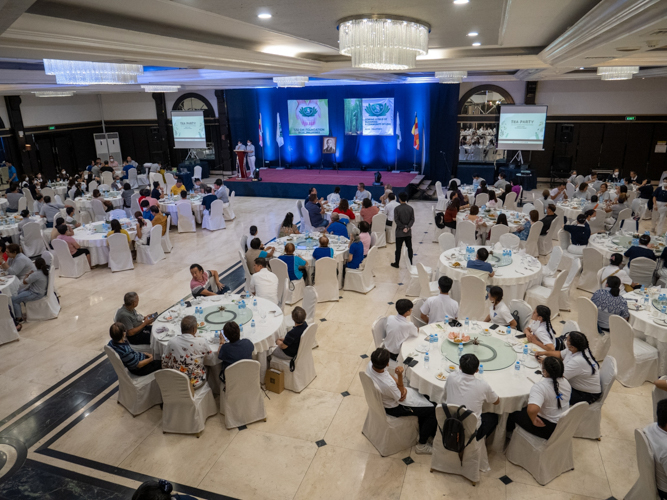 Tzu Chi holds a tea party to thank volunteers and guests and to invite more people to support the foundation's cause. 【Photo by Jeaneal Dando】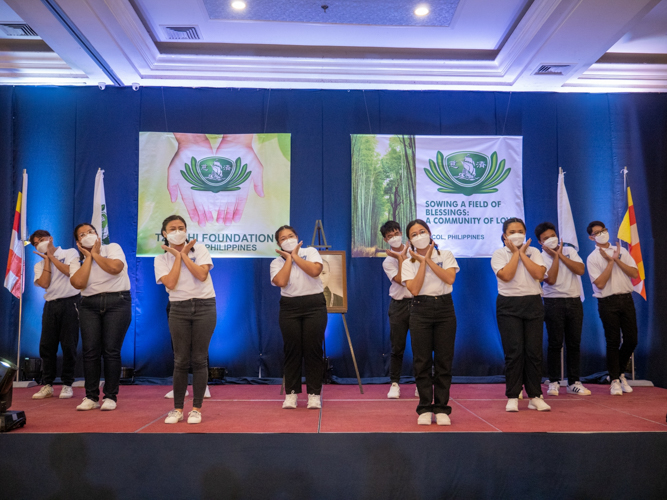 Students from the Tabaco Pei Ching School showcase a lively sign language performance. 【Photo by Jeaneal Dando】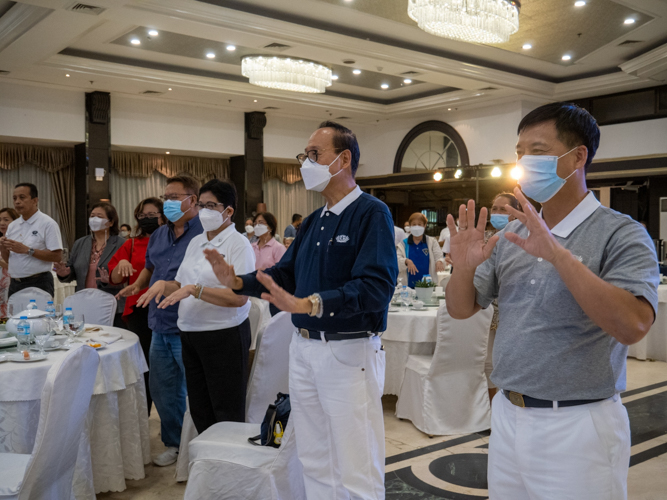 Volunteers and guests sing the 'One Family' sign language song. 【Photo by Jeaneal Dando】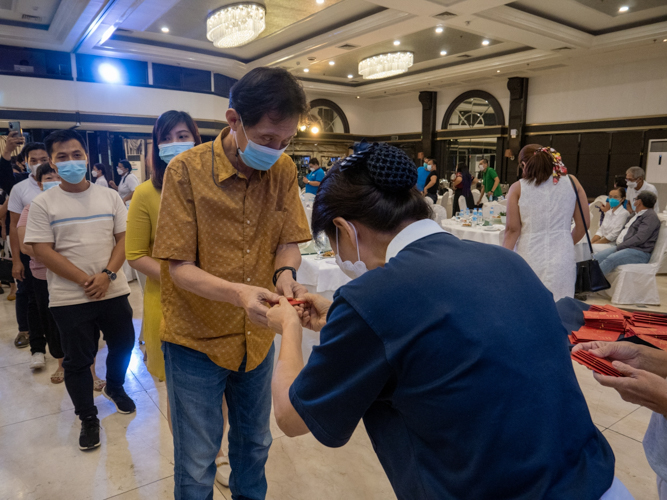 Guests receive angpao (red envelope), a gift from the Tzu Chi founder Dharma Master Cheng Yen. 【Photo by Jeaneal Dando】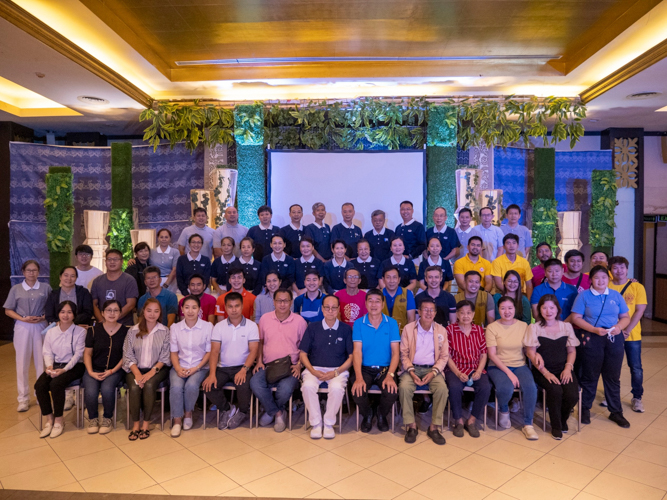 Tea party in Naga City, August 4, 2022. 【Photo by Harold Alzaga】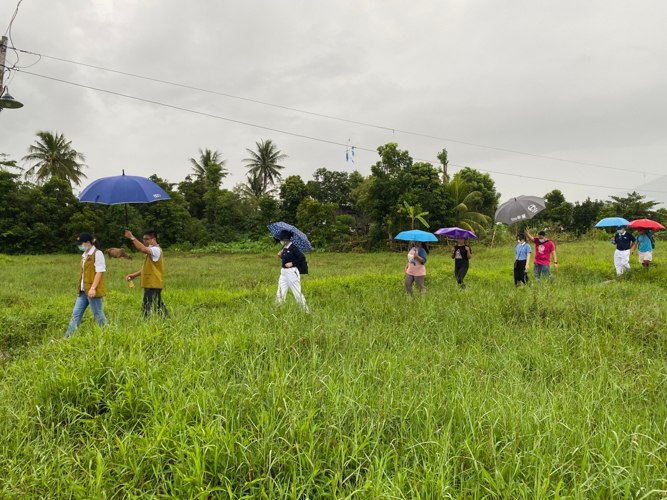 Volunteers conduct home visitations to scholarship applicants in Camarines Sur. 【Photo by Harold Alzaga】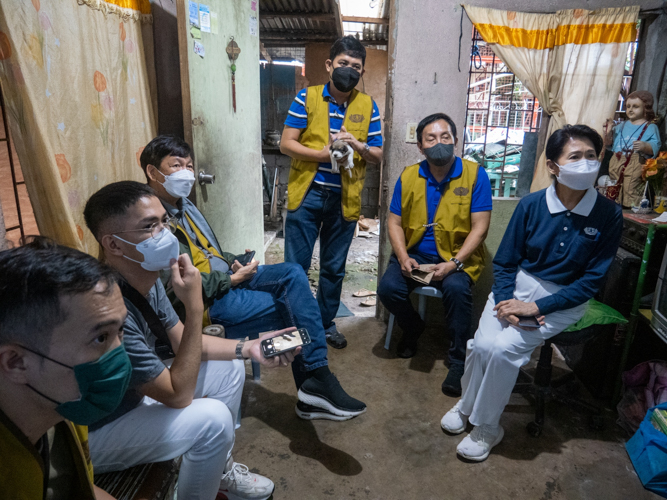 Volunteers conduct home visitations to scholarship applicants in Camarines Sur. 【Photo by Harold Alzaga】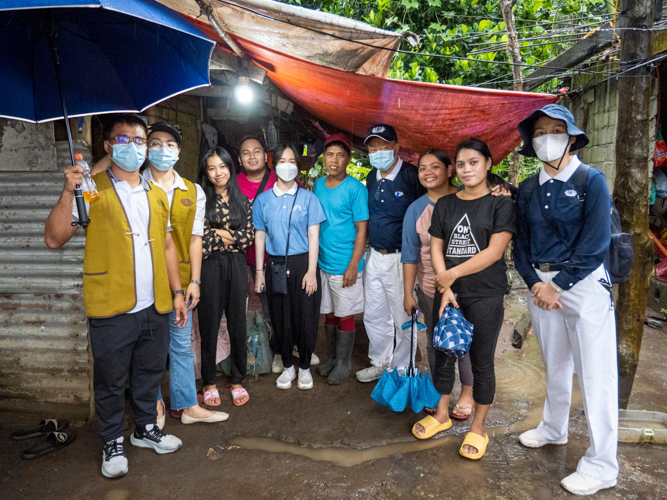 Volunteers conduct home visitations to scholarship applicants in Camarines Sur. 【Photo by Harold Alzaga】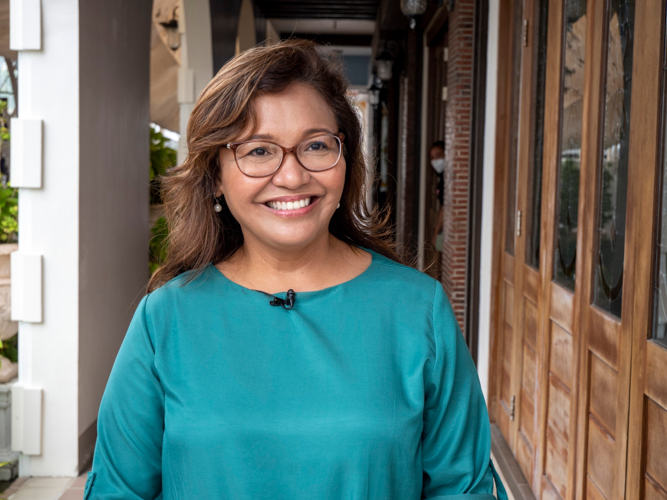 "College scholarship transforms lives, and this goes to show that Tzu Chi is here for the long haul," says Tabaco City Mayor Krisel Lagman-Luistro, thanking the volunteers for their humanitarian efforts in the region. "When you invest in education, you invest in not just one generation but several generations. That would be the ticket for their family to escape the continuous cycle of poverty, and I laud Tzu Chi for that." 【Photo by Harold Alzaga】
Go Back