Tzu Chi Employee Camp unites global workforce
Tzu Chi employees from across the globe come together to participate in the 2023 Tzu Chi Global Employee Camp.
By Marella Saldonido
Tzu Chi Foundation broke geographical barriers and united its employees from offices across the globe in the 2023 Tzu Chi Global Employee Camp held on September 22-24. Tzu Chi Philippines, being one of the participating chapters, gathered Manila-based employees at the Buddhist Tzu Chi Campus in Sta. Mesa, Manila, to participate in the three-day event. Employees from Tzu Chi Bicol and Zamboanga also attended the event online.
The camp was an opportunity for global offices to connect with other Tzu Chi chapters and learn about their work.
During the livestreamed event, invited speakers discussed various topics related to Tzu Chi's missions. However, it didn't just teach Tzu Chi employees about Tzu Chi's culture, but also acknowledged them for all their efforts and contributions in their respective countries.
Other activities during the event included meditation, stretching exercises, and the sharing of reflections, where chosen staff members from each country shared their insights and lessons gained during the camp.
Social Welfare Assistant Julie Collado from the Charity Department represented the Philippines during the sharing session.
After learning about the contributions and efforts of Tzu Chi volunteers from around the world, she felt motivated to continue helping Tzu Chi in fulfilling its missions. "I want to be like them. I have been in Tzu Chi for one decade and four years but this is not long enough," says Julie.
"I'm truly happy when we transform the lives of our beneficiaries," she adds.
Julie's 14 years of working with Tzu Chi have brought her many lessons from senior volunteers in the Philippines. The camp served as another source of inspiration as she found more and more admirable volunteers from other countries as well.
"I am inspired to be like them, to respond to the call of nations, putting our lives in uncomfortable situations, and sometimes sacrificing our own needs," says Julie as she talks about Tzu Chi Singapore and Malaysia's volunteer work in Nepal and India.
In addition, Julie also saw how Tzu Chi volunteers' immediate response and presence during disasters did not go unnoticed. "They do not forget their roles as Tzu Chi volunteers and wear their uniforms to do disaster works even when they are victims themselves," she says.
In 2020, Typhoon Ulysses (International name: Vamco) devastated the Philippines and flooded over 40,000 homes in Marikina and San Mateo. Marikina, which happens to be Julie's place of residence, was one of the areas that were severely affected by the typhoon.
Despite being one of the victims, she joined Tzu Chi's disaster relief efforts and helped her fellow Marikeños first before putting her own home back in order.
"Several volunteers, including myself, had our homes submerged in the flood. Of the few things that we saved and brought to the evacuation centers, we made sure we had Tzu Chi uniforms, and I was on the frontlines of the response efforts," she shares.
This level of dedication to alleviate human suffering is one thing that Tzu Chi staff and volunteers have in common. "We must do what we can as one Tzu Chi Global family to help those elsewhere in the world who are suffering the most," says Partnership Assistant Clifford Co.
"Someday, we might be the ones who are in need, and the compassion we showed to others before comes back to us as good karma," he adds.
And for many, it is not merely about blindly following the foundation's culture but actually being able to find an individual sense of purpose through immersing themselves in Tzu Chi's work.
"It is very important to immerse in the work that Tzu Chi does to widen our horizon and deepen our understanding of why we do what we do," says Program Officer Lineth Brondial.
For her, the employees can also be considered as volunteers whether they have officially signed up to become one or not.
"To become a staff member of Tzu Chi is not just regular work but a long learning experience towards character development influencing a lifetime," says Clifford, who shares the same sentiments.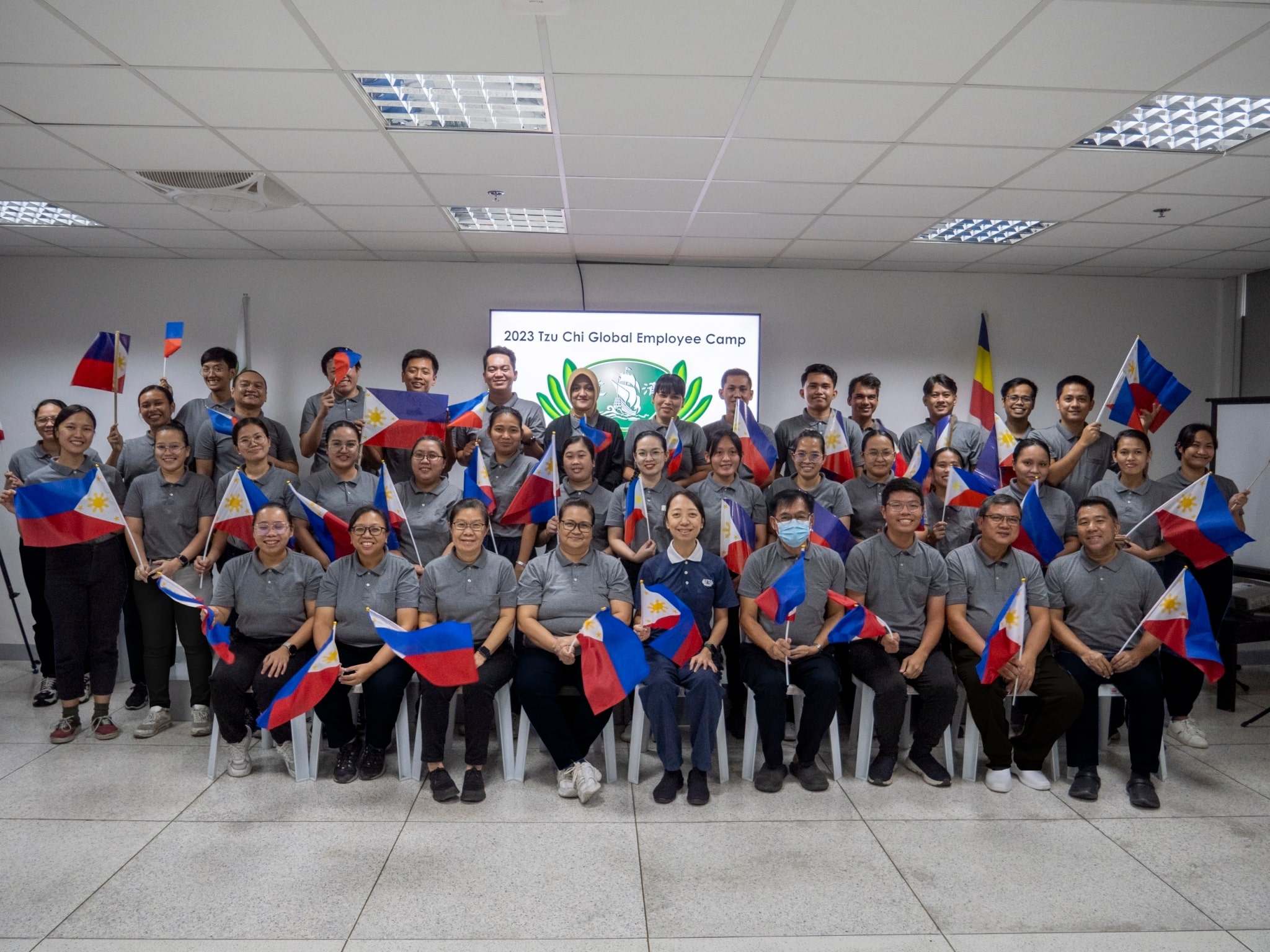 Tzu Chi Philippines employees join in the 2023 Tzu Chi Global Employee Camp on September 22-24 at the Buddhist Tzu Chi Campus in Sta. Mesa, Manila. 【Photo by Matt Serrano】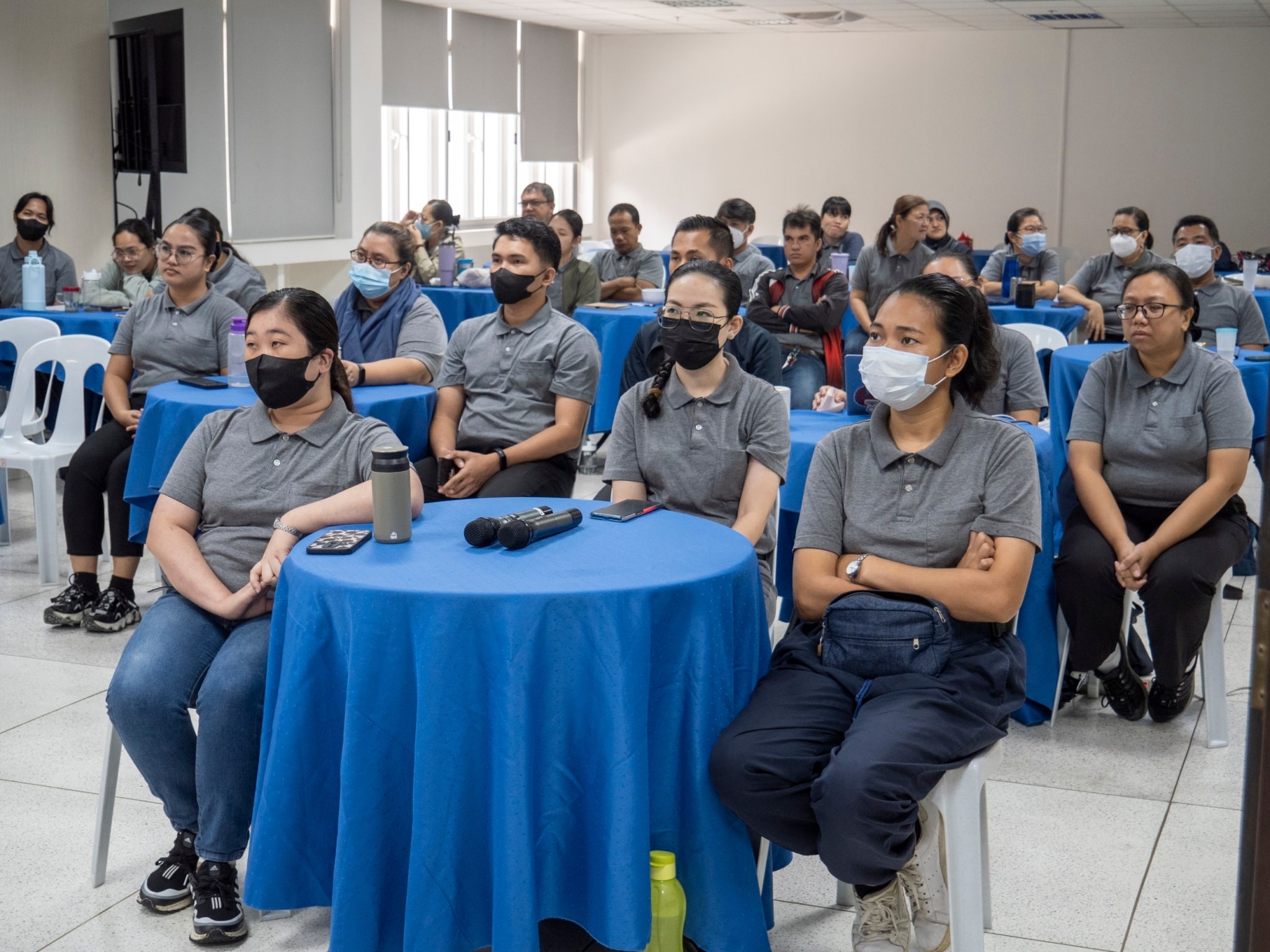 Tzu Chi Philippines employees listen attentively to the speakers livestreaming from Taiwan. 【Photo by Matt Serrano】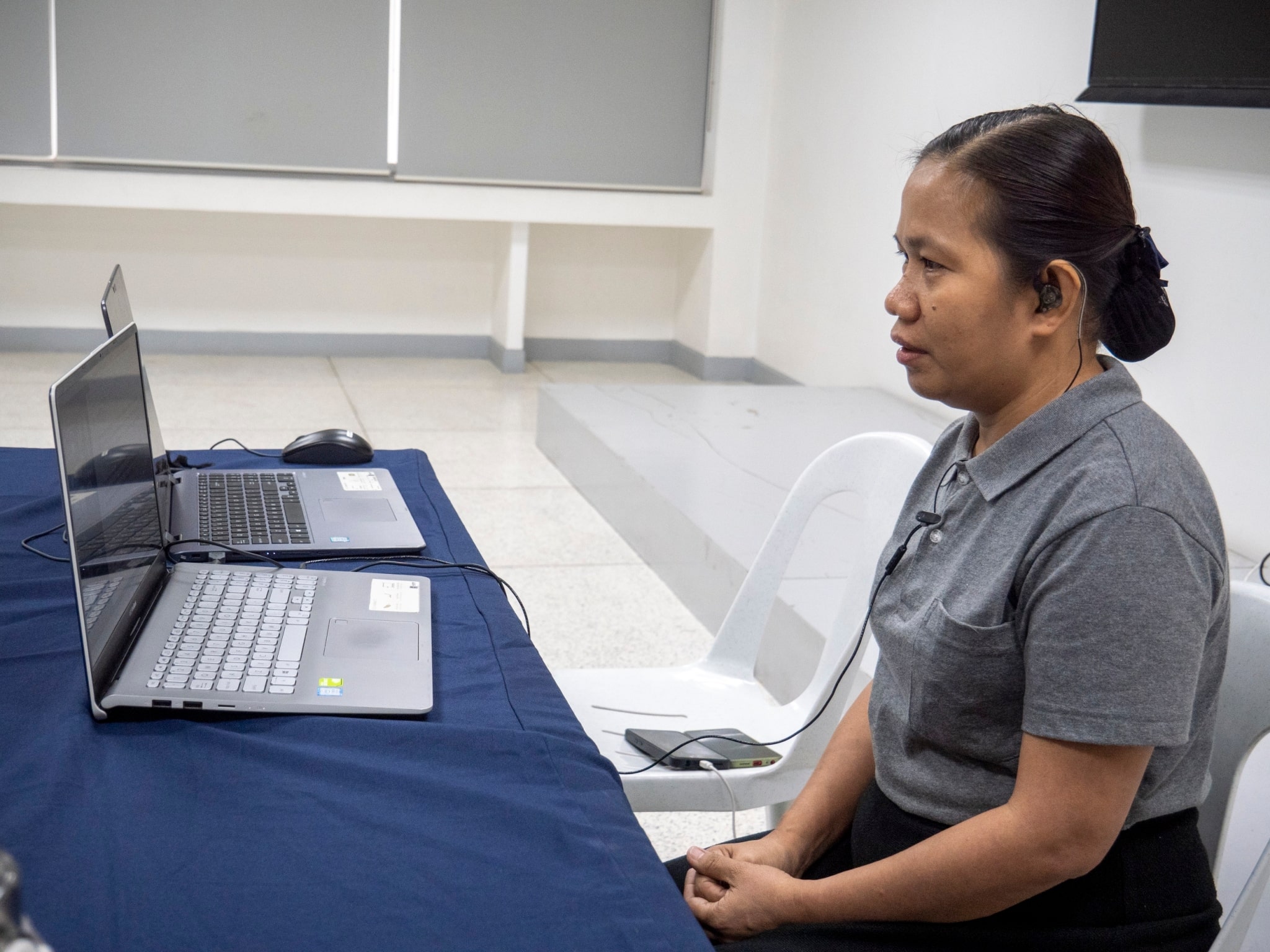 Social Welfare Assistant Julie Collado from the Charity Department represents the Philippines during the sharing session. 【Photo by Matt Serrano】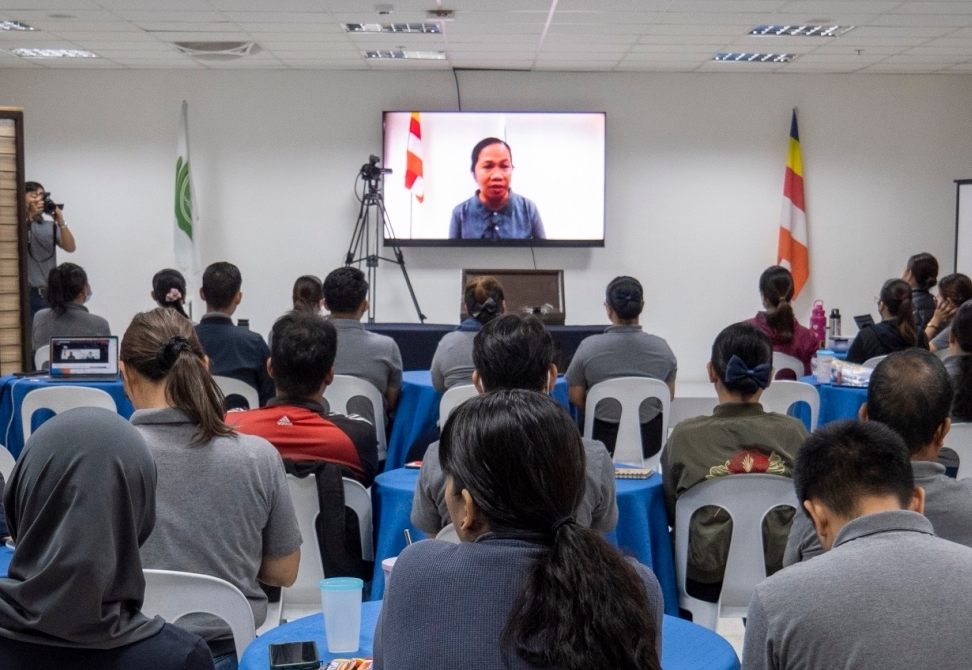 Social Welfare Assistant Julie Collado expresses her gratitude to Tzu Chi for its disaster relief efforts during Typhoon Ulysses in 2020, which devastated her community. "I am grateful to have been given an opportunity to help thousands affected and I am always grateful for the help that my community received from Tzu Chi," she says. 【Photo by Matt Serrano】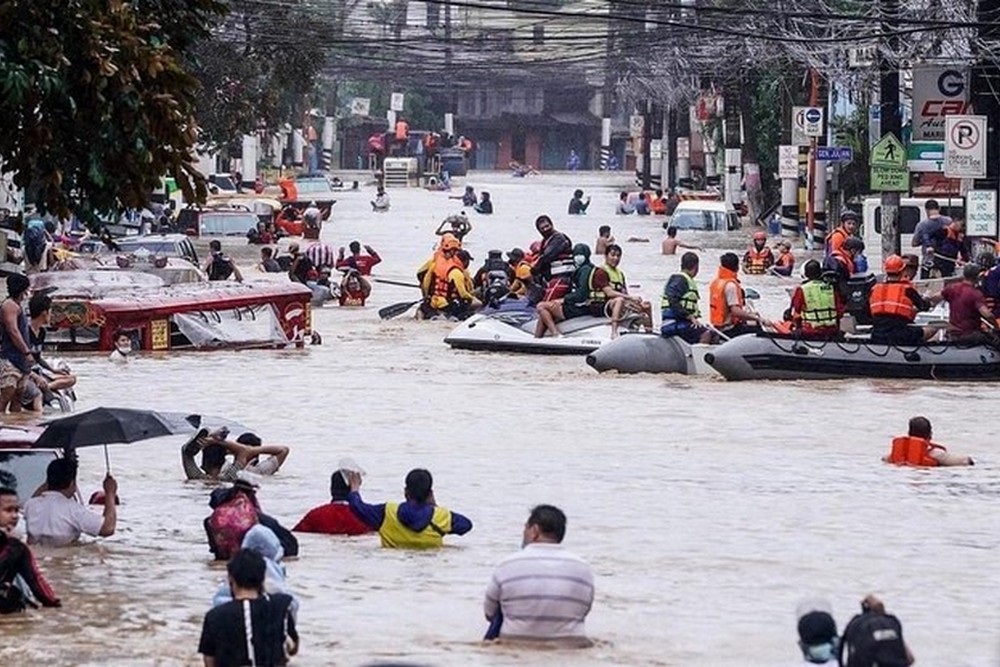 Residents negotiate the chest-high flooded streets and homes in Marikina City during the height of Typhoon Ulysses in 2020.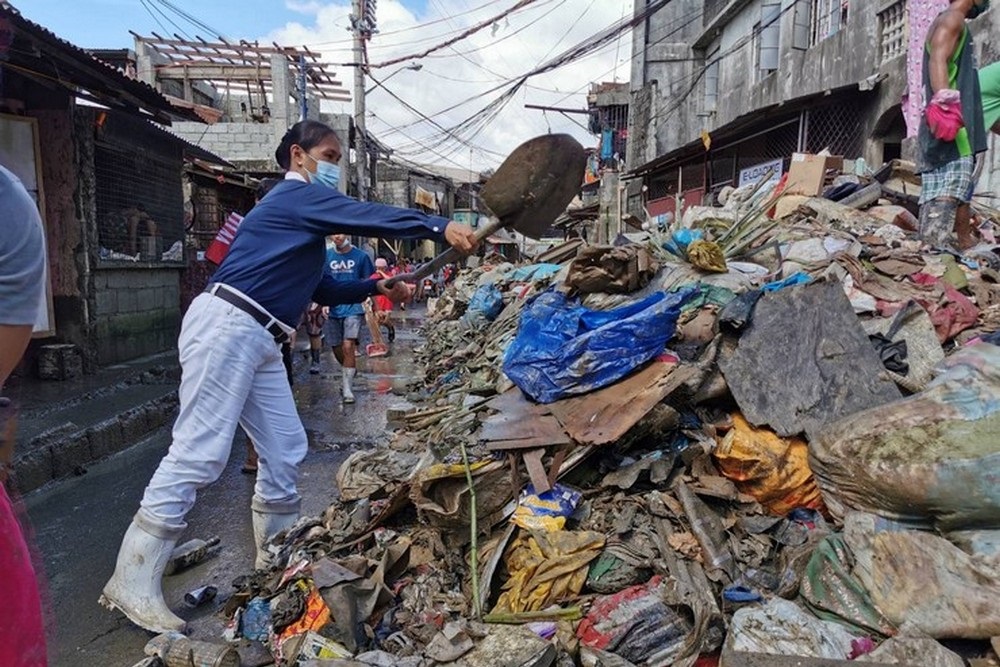 Tzu Chi Philippines volunteers initiate clean-up operations for areas affected by the flooding due to Typhoon Ulysses in 2020.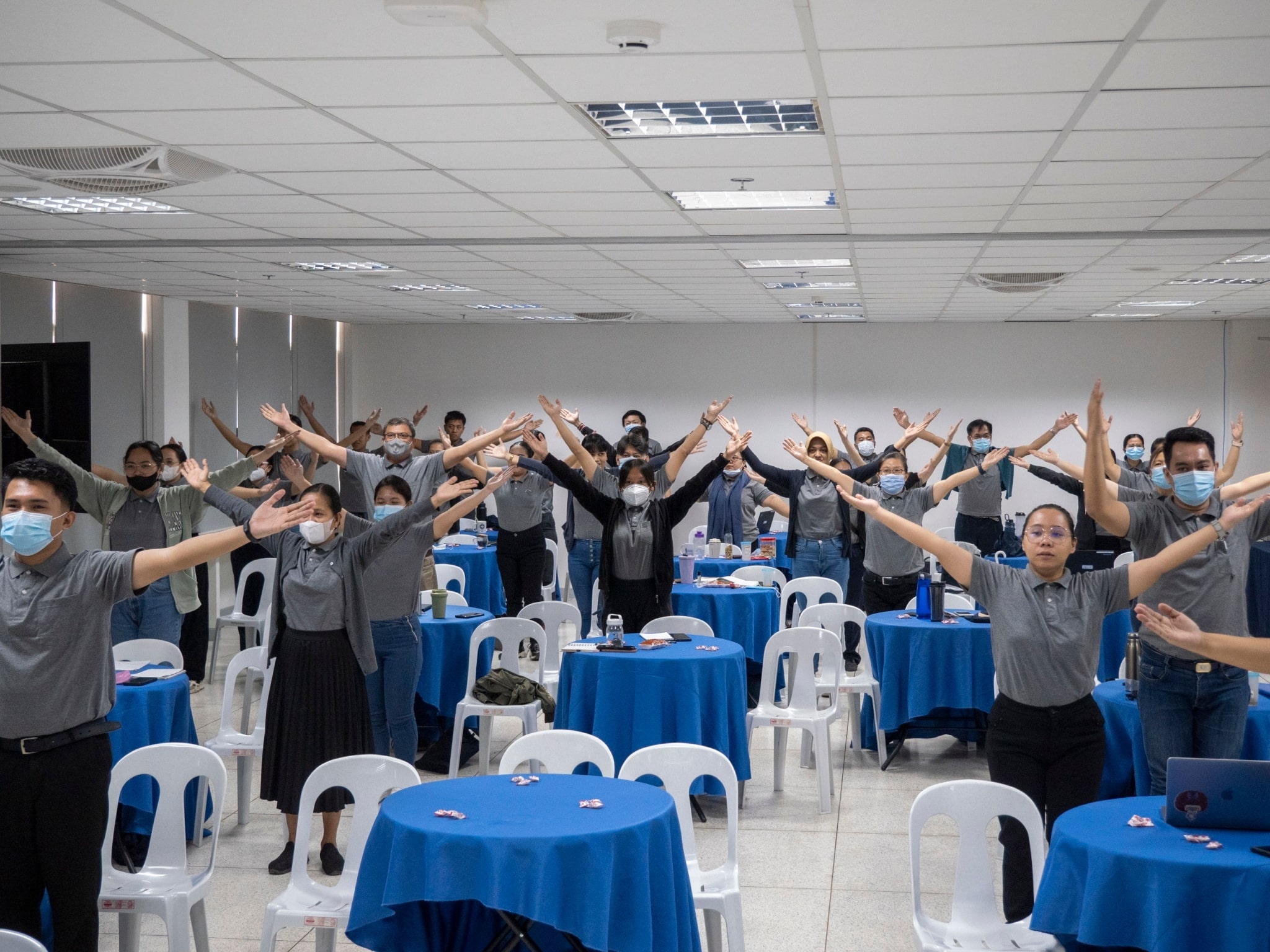 Tzu Chi Philippines employees follow the instructor livestreaming from Taiwan as he guides them in an exercise that benefits both the body and the heart. 【Photo by Matt Serrano】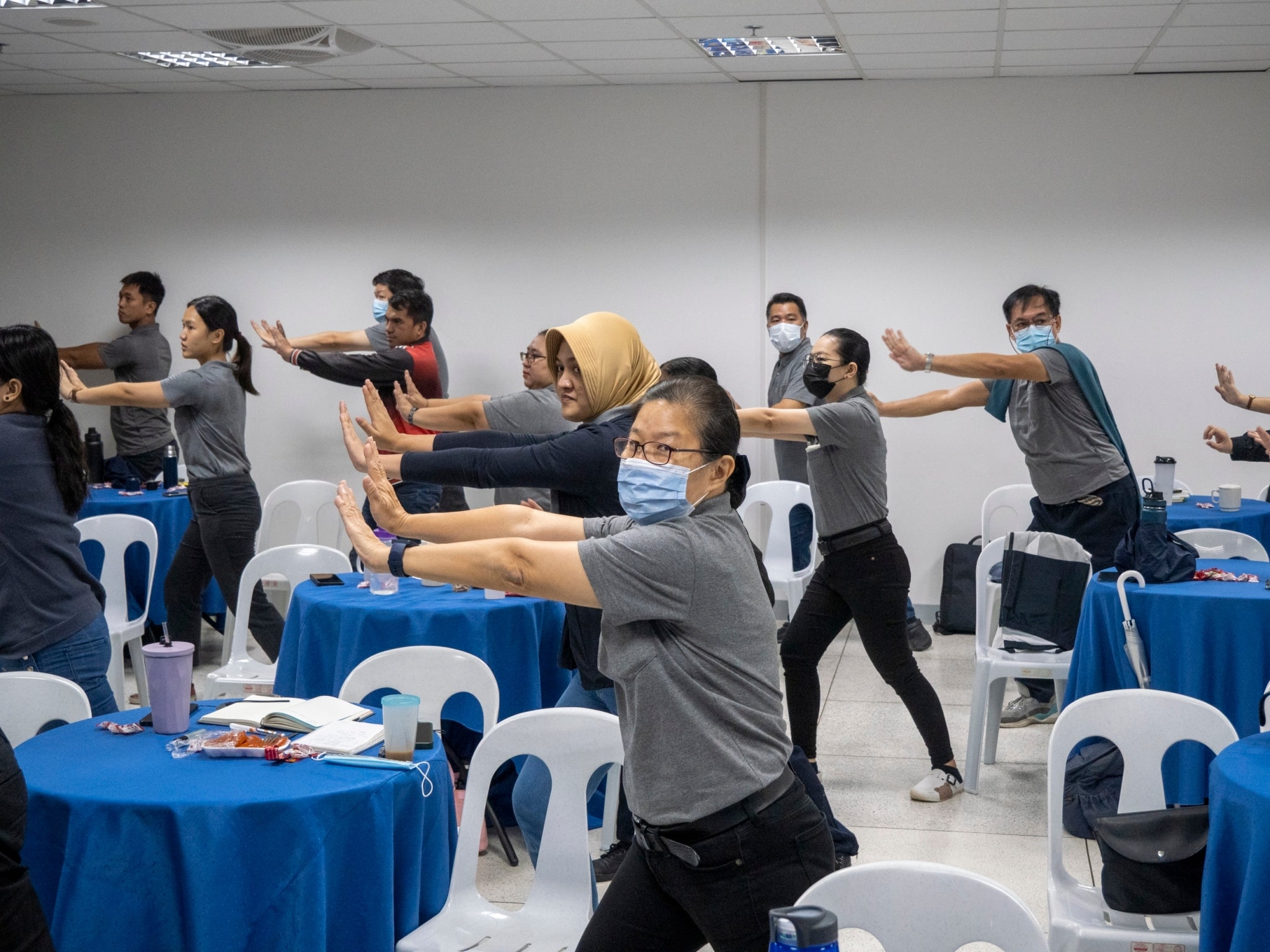 Tzu Chi Philippines employees follow the instructor livestreaming from Taiwan as he guides them in an exercise that benefits both the body and the heart. 【Photo by Matt Serrano】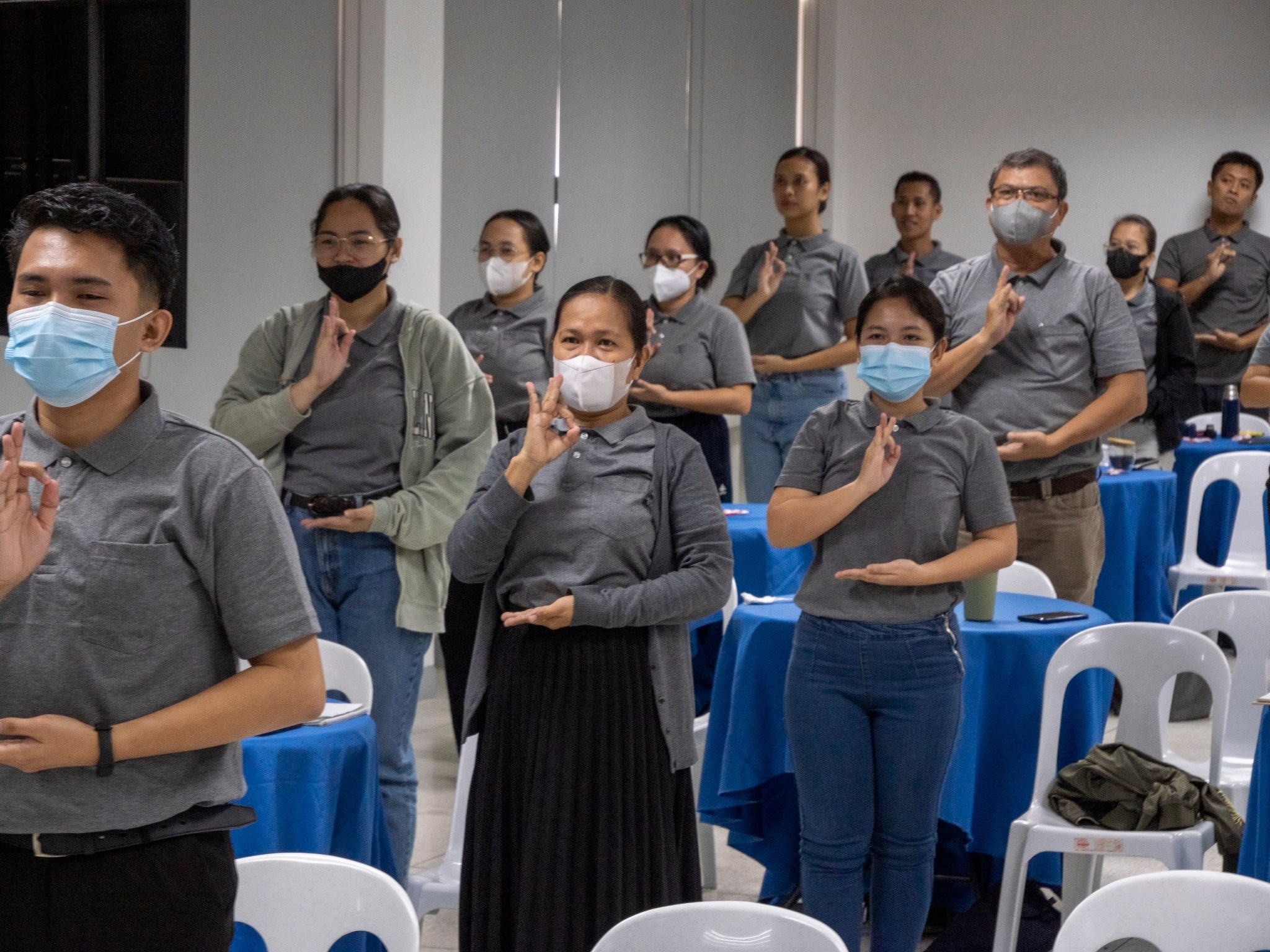 Tzu Chi Philippines employees follow the instructor livestreaming from Taiwan as he guides them in an exercise that benefits both the body and the heart. 【Photo by Matt Serrano】
Go Back