Volunteers send rice to Girlstown and Boystown in Silang, Cavite
The Sisters of Mary congregation and Tzu Chi Foundation share a mission to help the poor
By Joy Rojas
Tzu Chi Foundation volunteers made the trip to the Sisters of Mary Schools—in Girlstown on March 26, and in Boystown on March 31—to donate a total of 2,400 sacks of rice (or 24,000 kilos) to the students who reside in the compounds in Silang, Cavite. On both occasions, the nuns and their young wards personally thanked the volunteers for their generosity and thoughtfulness and helped unload the sacks of rice. They also toured their visitors around their sprawling facilities.
At present, there are 2,300 students in Girlstown and 1,600 students in Boystown. Fifty nuns look after both compounds.
"During the pandemic we lacked rice, which we have every lunch and dinner," says Girlstown Grade 12 student Ana Maureen Zalun. "Thank you for the rice you gave us."
"It's really very important for us, especially for these growing children, to have nutritious food," adds Sr. Myla Mora, who is in charge of the kitchen. "This is for their benefit because it helps them study well. They have a robust schedule: They go to school then engage in activities after school, so they really need to eat healthy."
American diocesan priest Monsignor Aloysius "Fr. Al" Schwartz founded the Sisters of Mary Congregation in Busan, South Korea, in 1964. Since its inception, the congregation has provided free academic and vocational education to underprivileged youth, medical assistance to the sick and dying, and shelter to the homeless in Korea.
Honored in 1983 with a Ramon Magsaysay Award for his role in alleviating the lives of the poor, Fr. Al was invited by then Archbishop of Manila Jaime Cardinal Sin to establish his congregation and charitable works in the Philippines. Today, there are Sisters of Mary campuses in Barangay Biga (Girlstown) and Barangay Aldas (Boystown), in Silang, Cavite. The congregation also has campuses in Talisay City (Girlstown) and the Municipality of Minglanilla (Boystown), in Cebu.
Thanks to Fr. Al's efforts, kids like Ana Maureen Sagun now have a world of opportunities ahead of them. Born in Cagayan Valley to a farmer and sewer, the middle of five children has lived and studied in Girlstown for the past five years. Through classes and the encouragement of the nuns, she's become knowledgeable in Photoshop and technical drafting, and hopes to become a civil engineer someday.
In 1985, a relationship was forged between the Sisters of Mary and the Tzu Chi Foundation, when the latter acquired the congregation's original Girlstown campus in Sta. Mesa, Manila. Although many businesses had expressed interest in the property, the congregation chose to deal with the foundation that espoused its belief of service to the disadvantaged.
The relationship remains strong. From time to time, the students will come by the busload to the Buddhist Tzu Chi Eye Center in Sta. Mesa, Manila, for free checkups and reading glasses. And Tzu Chi volunteers routinely send rice and other forms of assistance and relief to the youth.
"I'm very thankful to the Tzu Chi Foundation," says Sr. Myla. "We house the children free of charge so we depend on donations from all over the world. The rice you gave is a big help to our institution."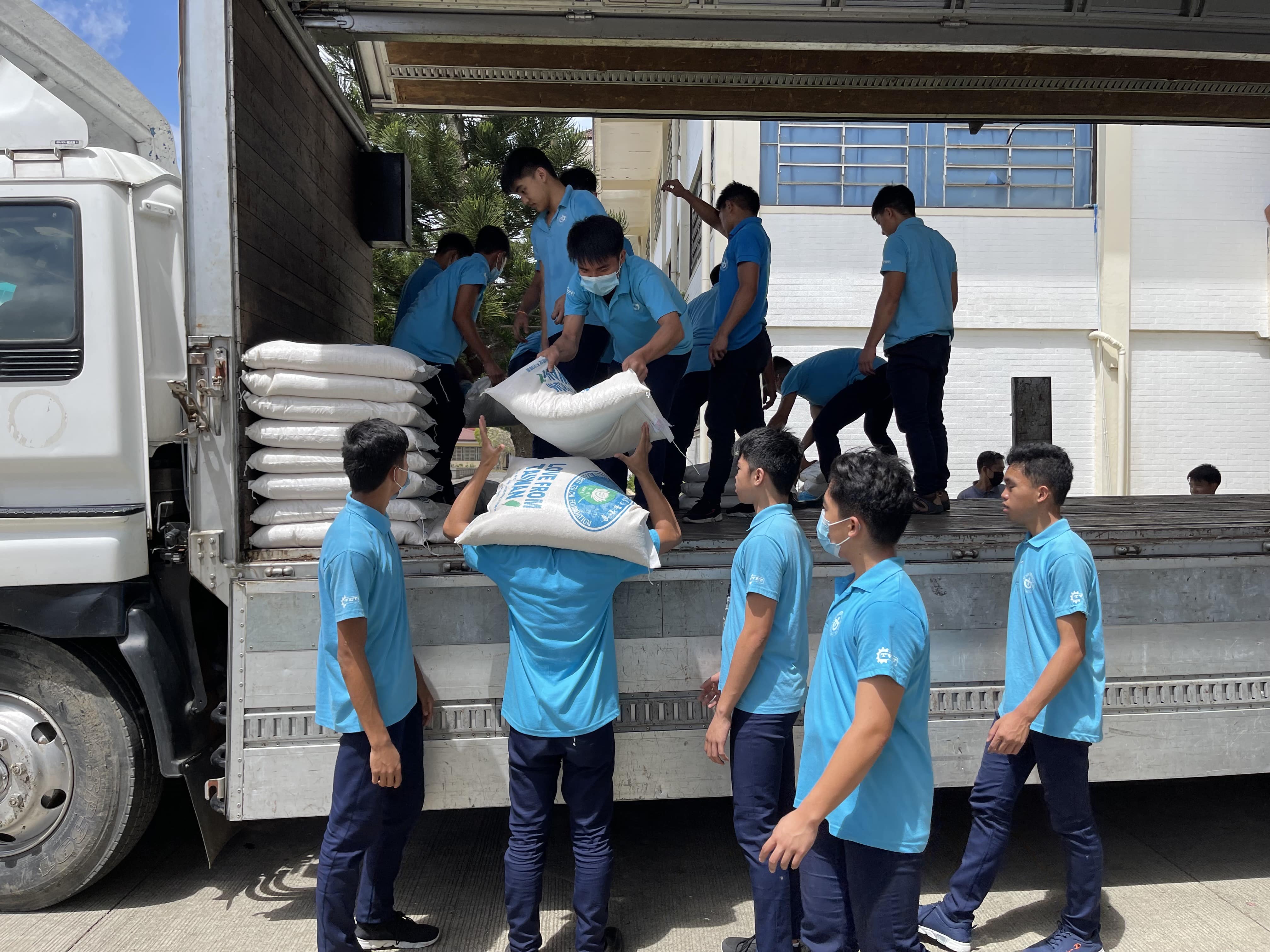 Boystown students help unload rice from the Tzu Chi Foundation truck.【Photo by Matt Serrano】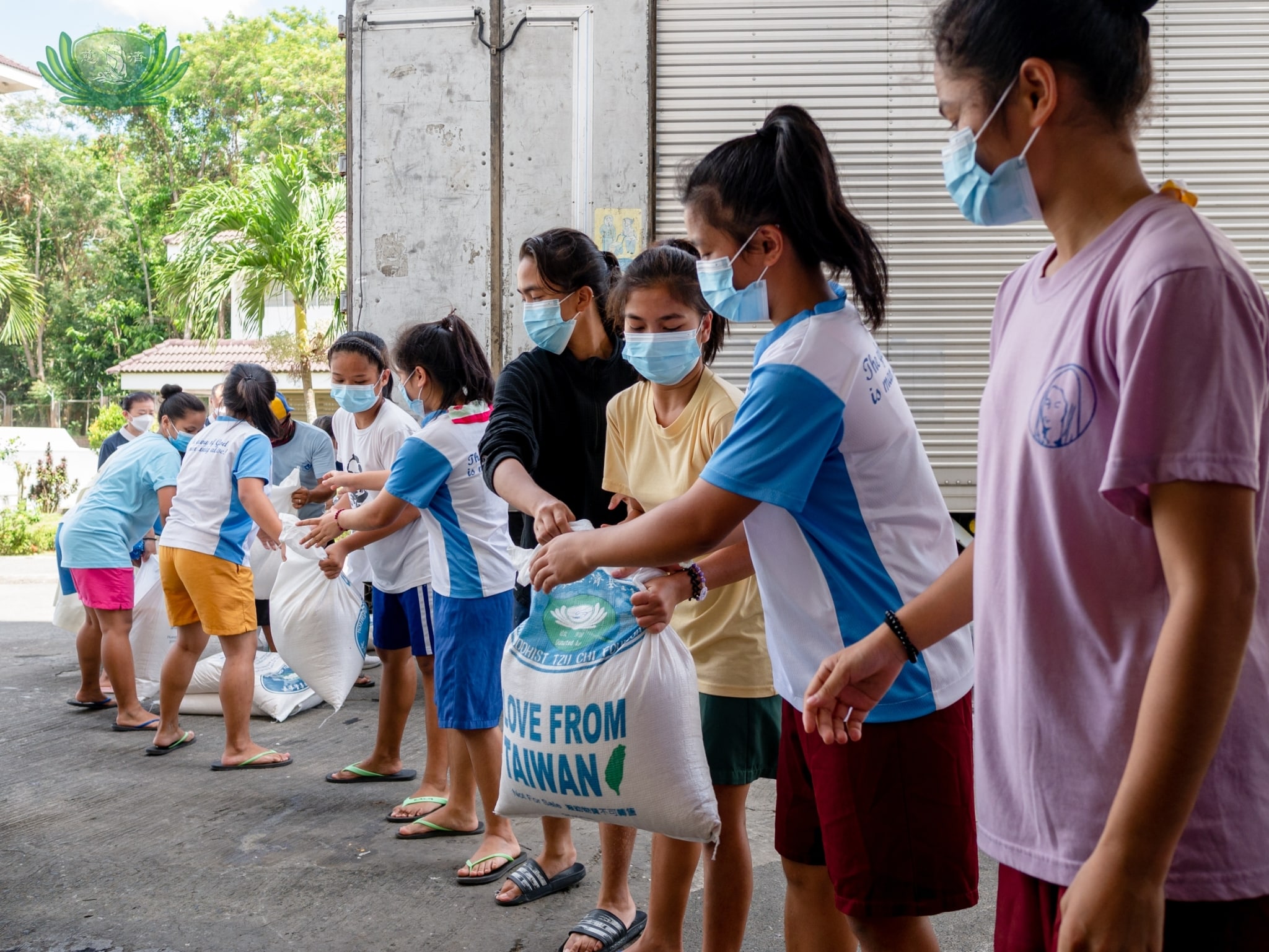 he students at Girlstown form a line to pass the sacks of rice donated by Tzu Chi Foundation.【Photo by Daniel Lazar】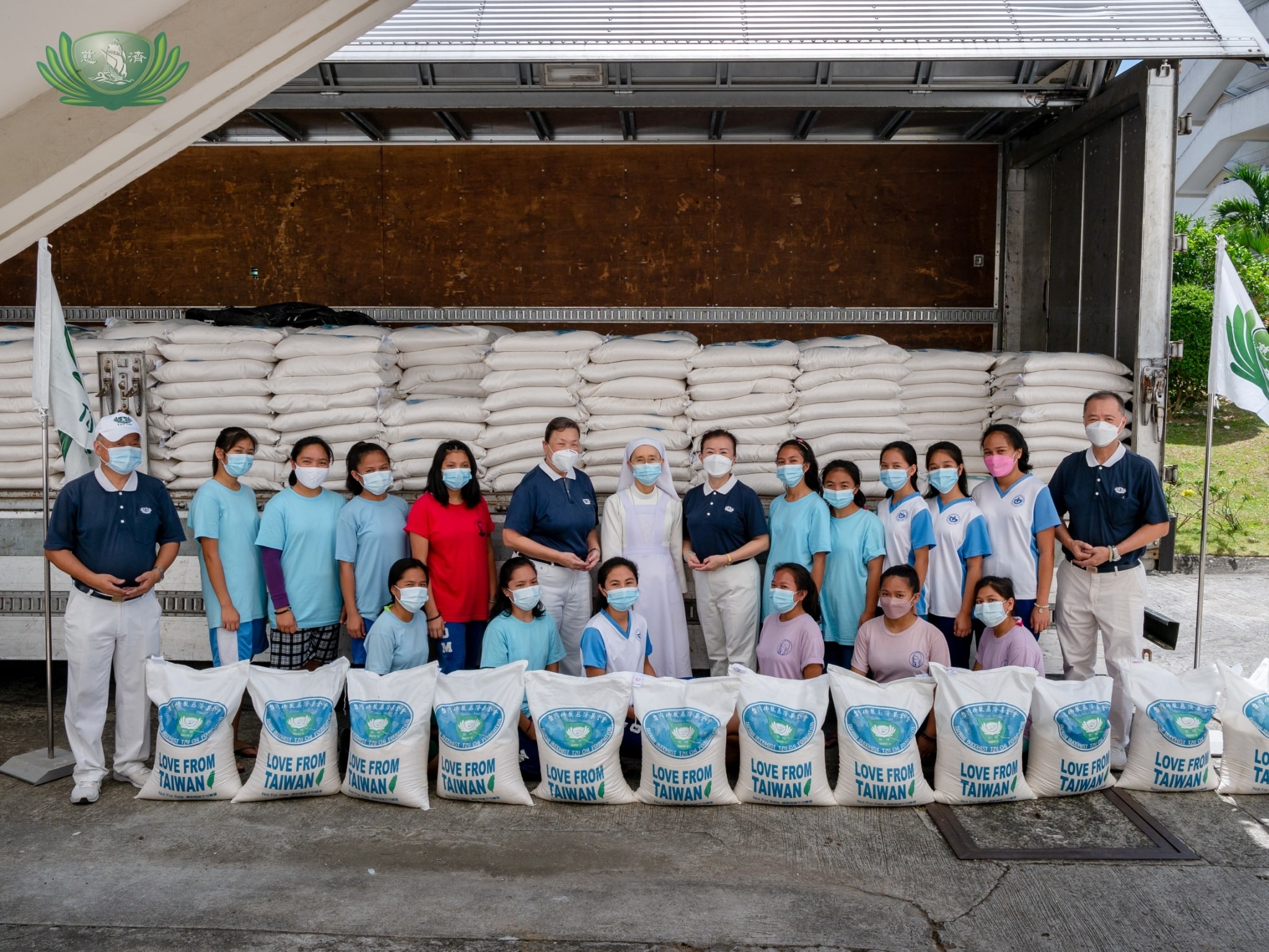 Sisters of Mary nuns and Girlstown students pose with Tzu Chi volunteers by the truck carrying donated sacks of rice.【Photo by Daniel Lazar】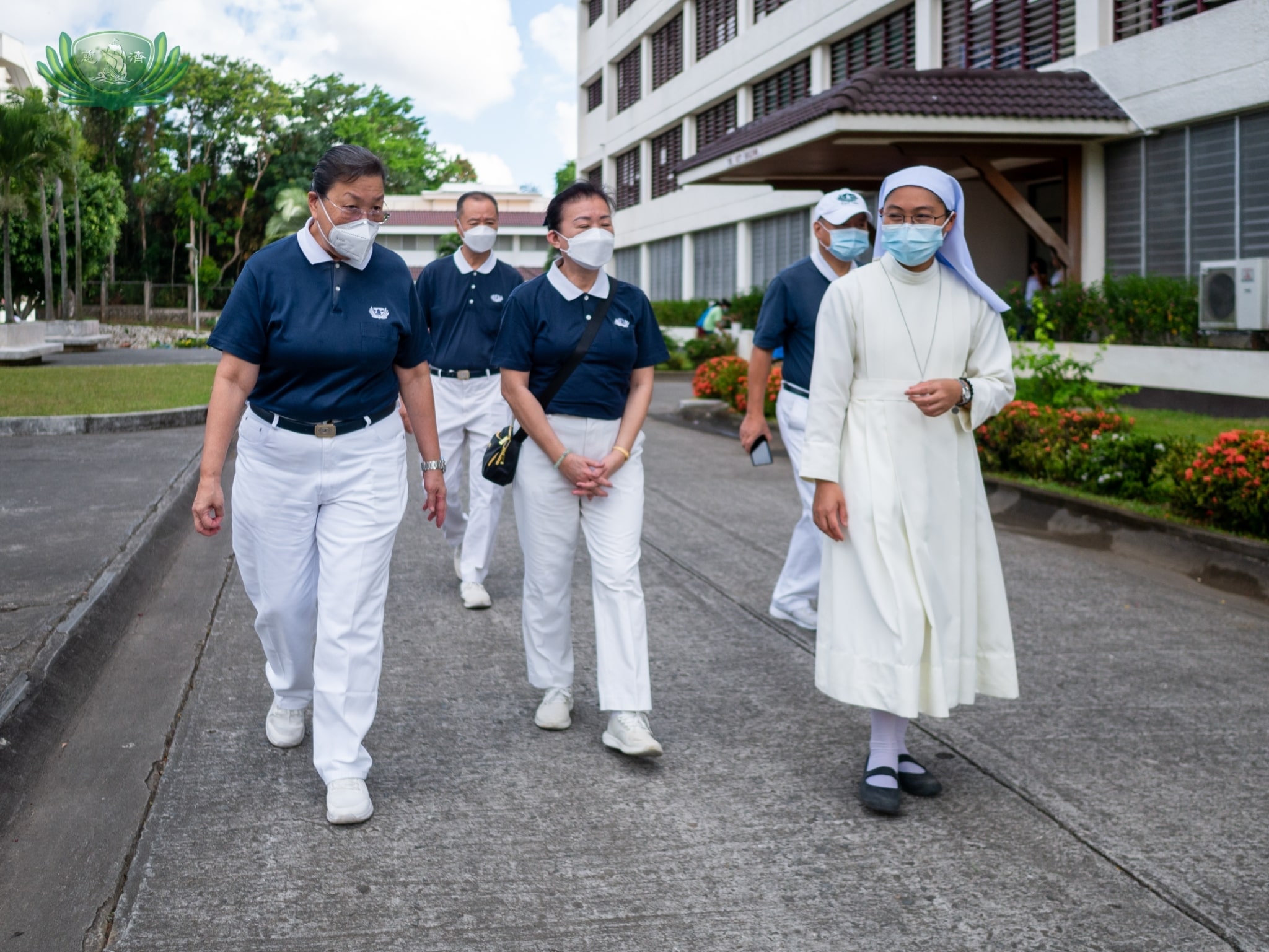 A Sisters of Mary nun gives Tzu Chi volunteers the guided tour around the Girlstown compound.【Photo by Daniel Lazar】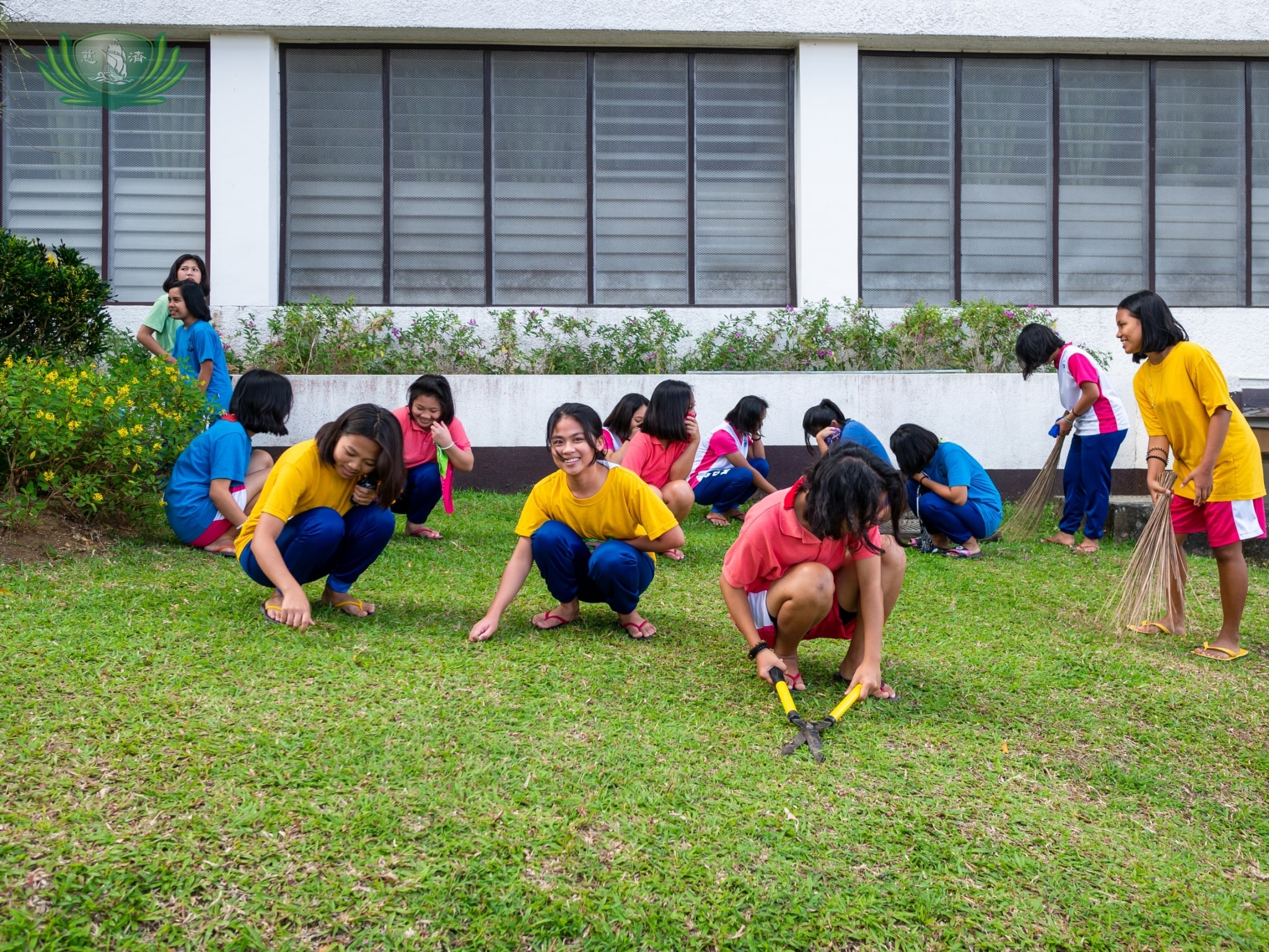 When they're not attending classes, the Girlstown students help maintain the grounds of their school.【Photo by Daniel Lazar】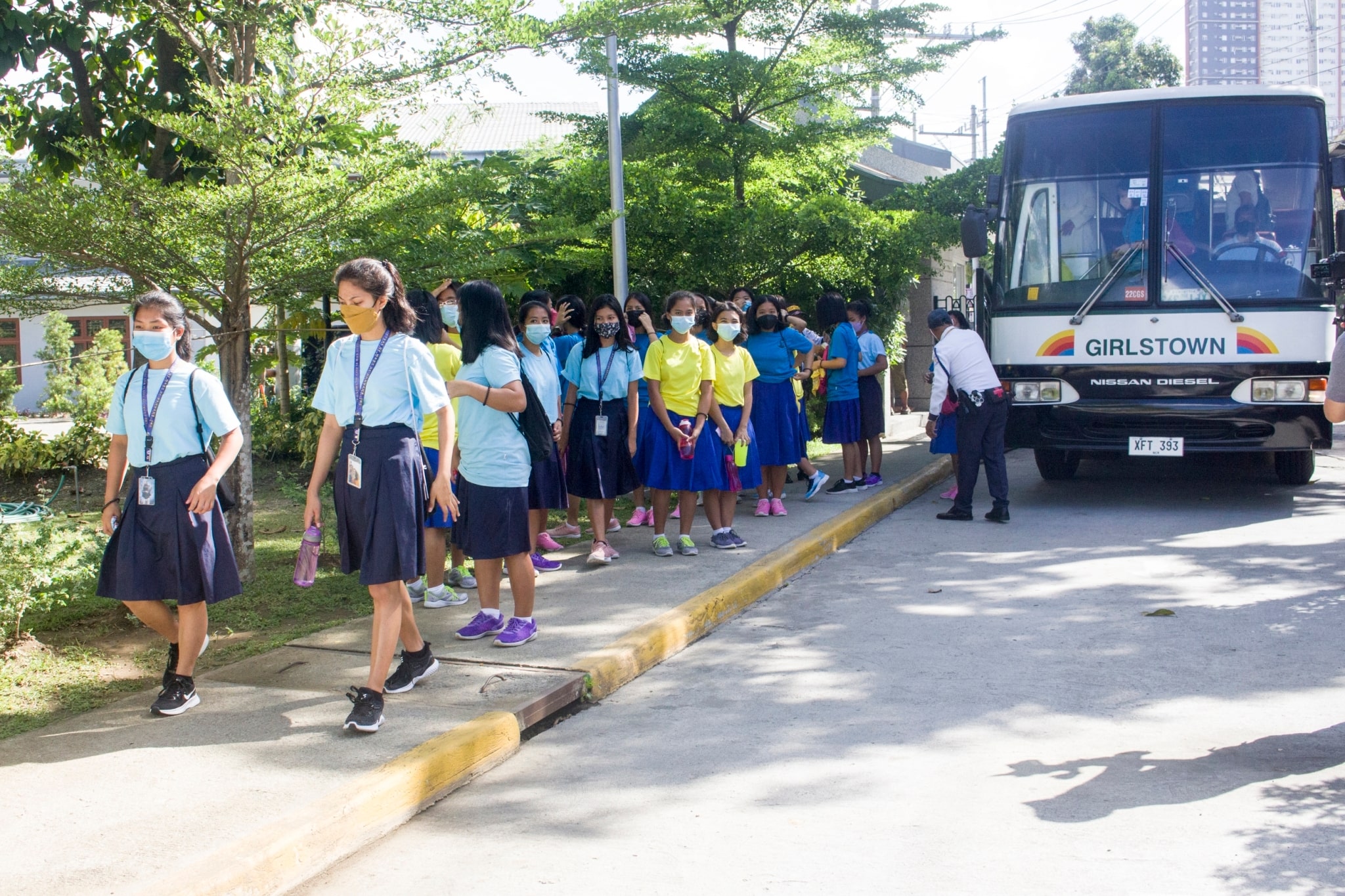 On March 29, the students of Girlstown visited the Buddhist Tzu Chi Eye Center in Sta. Mesa, Manila, for their regular checkups and free reading glasses.【Photo by Matt Serrano】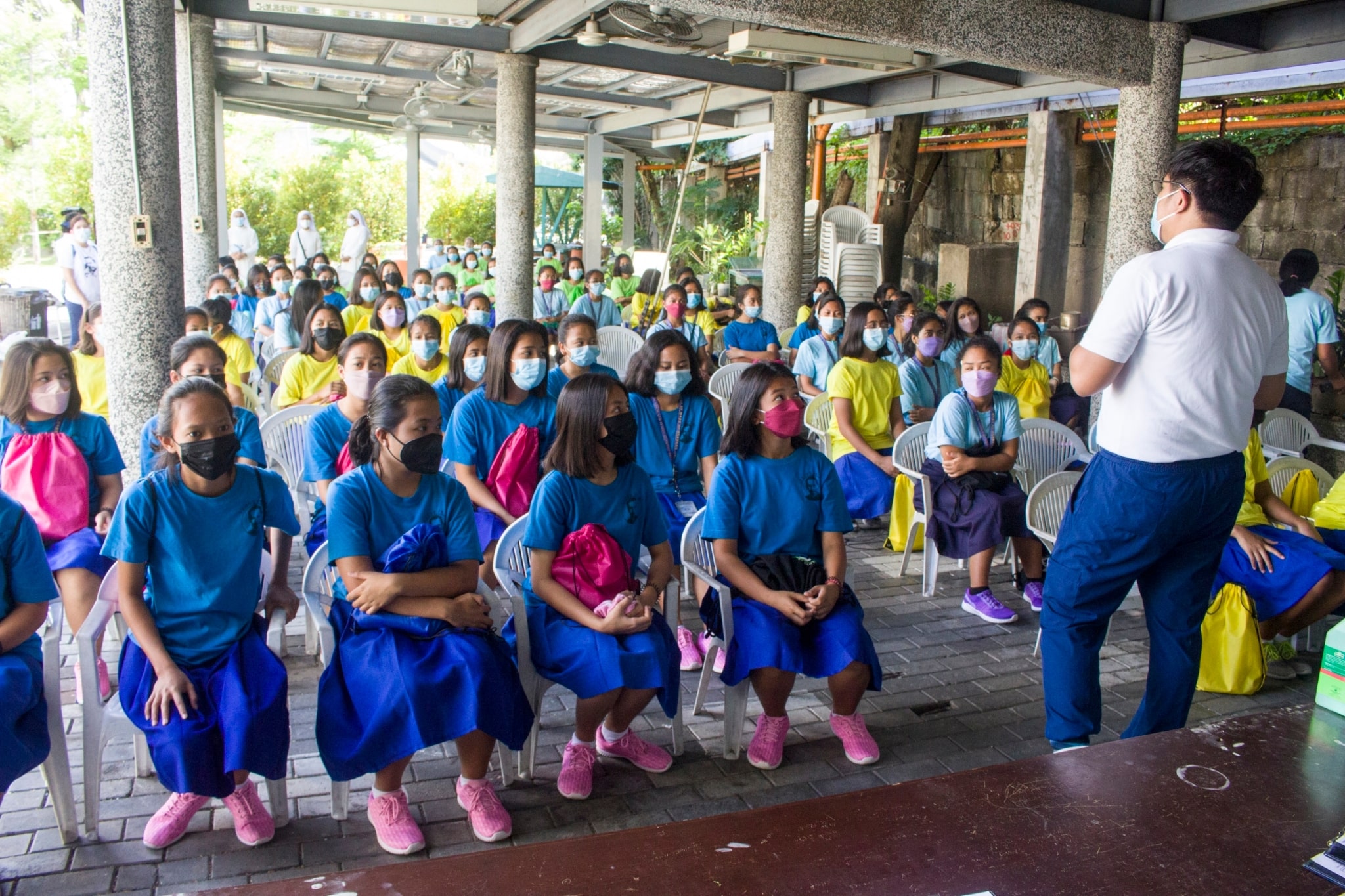 Girlstown students receive instructions before undergoing their eye checkup.【Photo by Matt Serrano】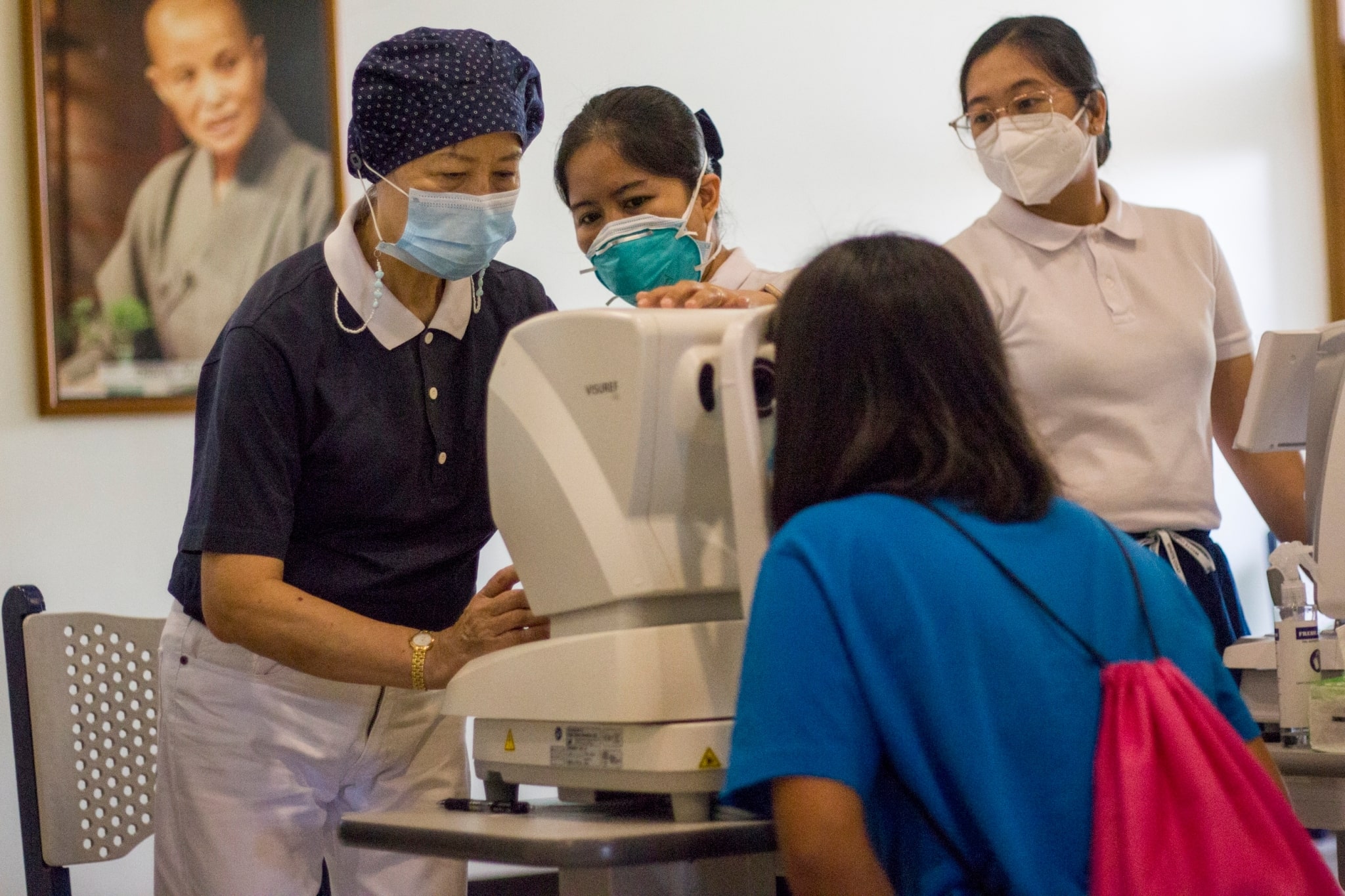 Tzu Chi volunteers look on as a Girlstown student undergoes a refraction test.【Photo by Matt Serrano】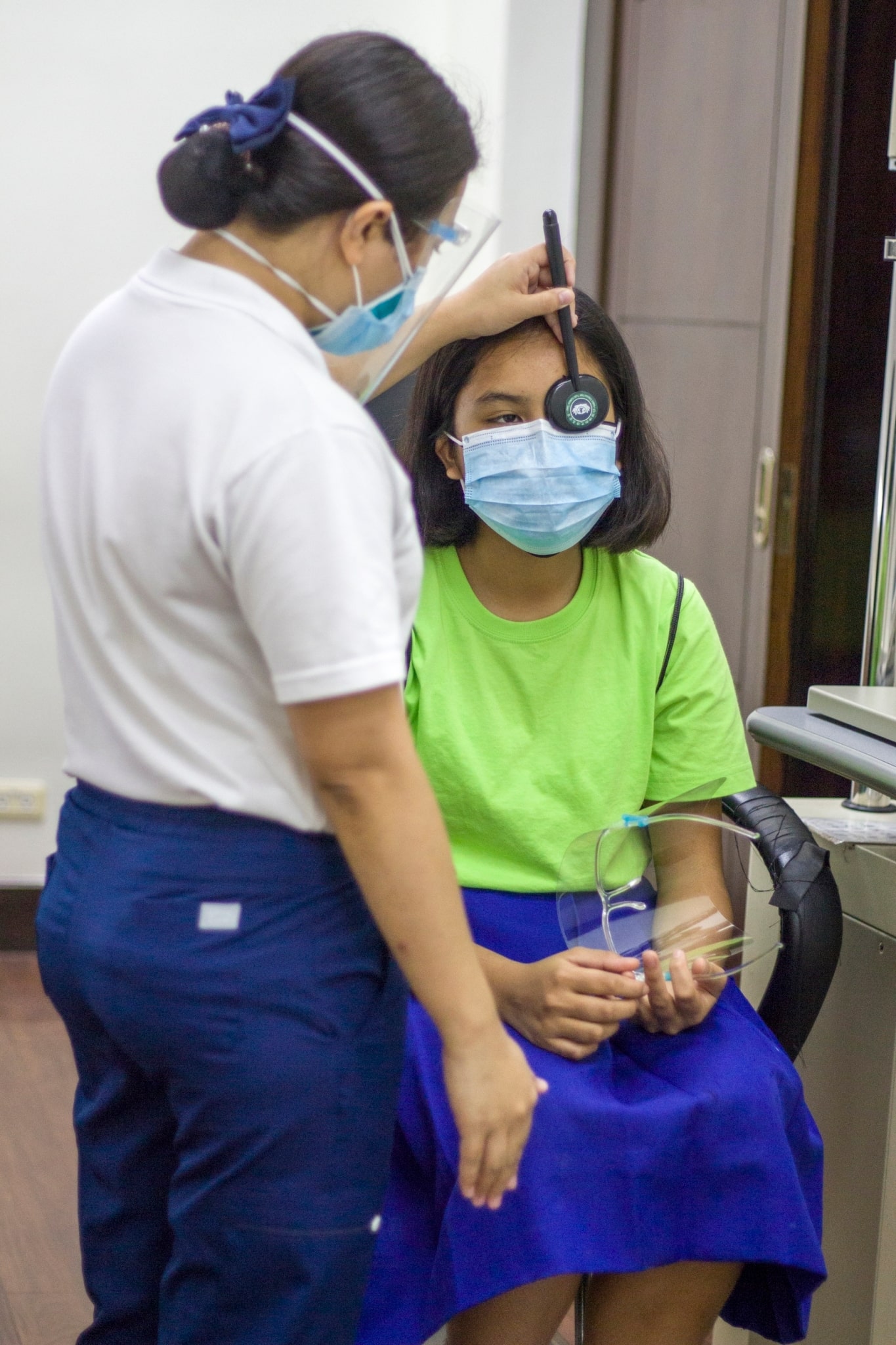 A Tzu Chi volunteer checks the vision of a Girlstown student.【Photo by Matt Serrano】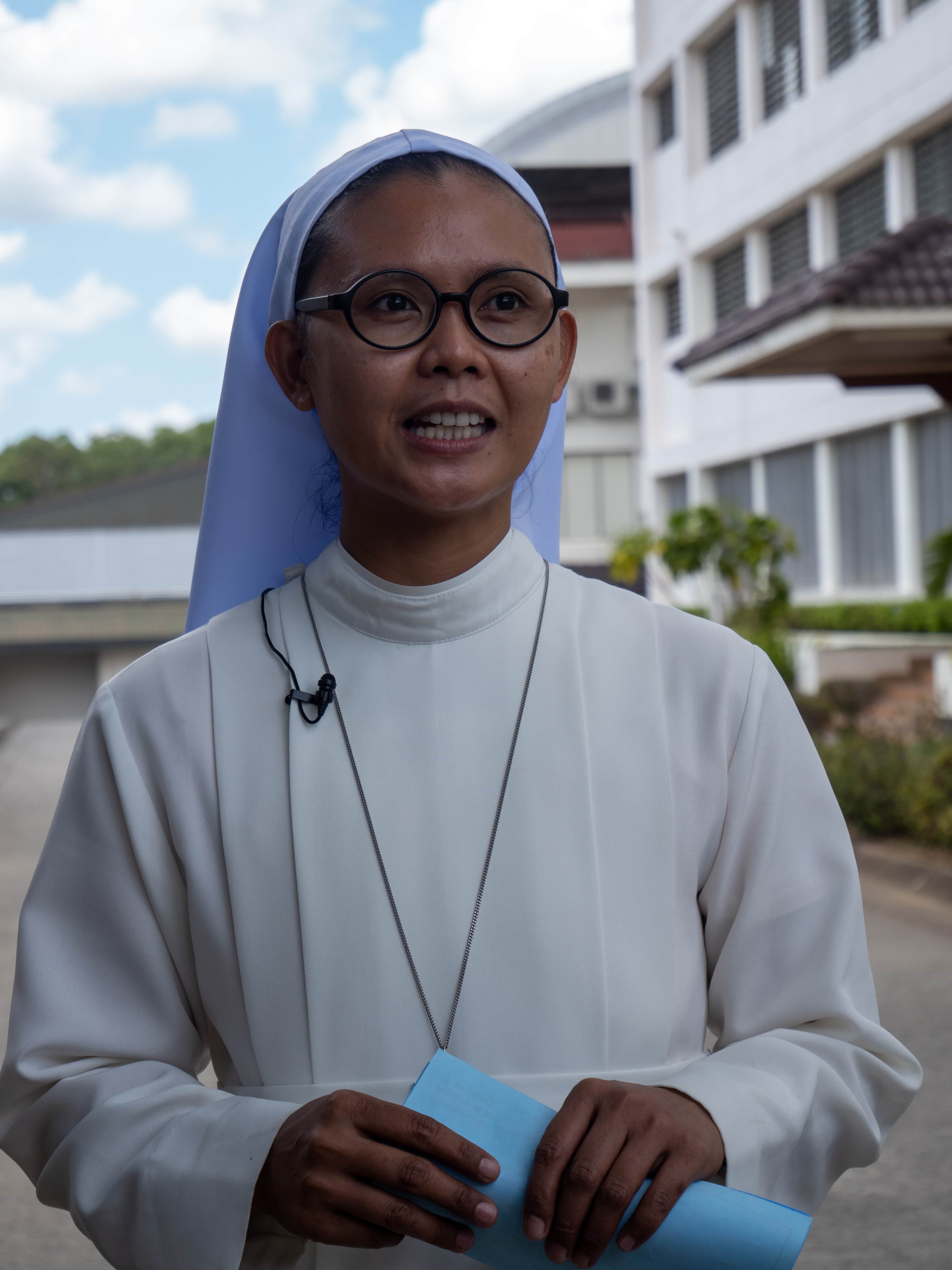 Sr. Myla Mora is in charge of the kitchen at Girlstown. "It's really very important for us, especially for these growing children, to have nutritious food," she says.【Photo by Matt Serrano】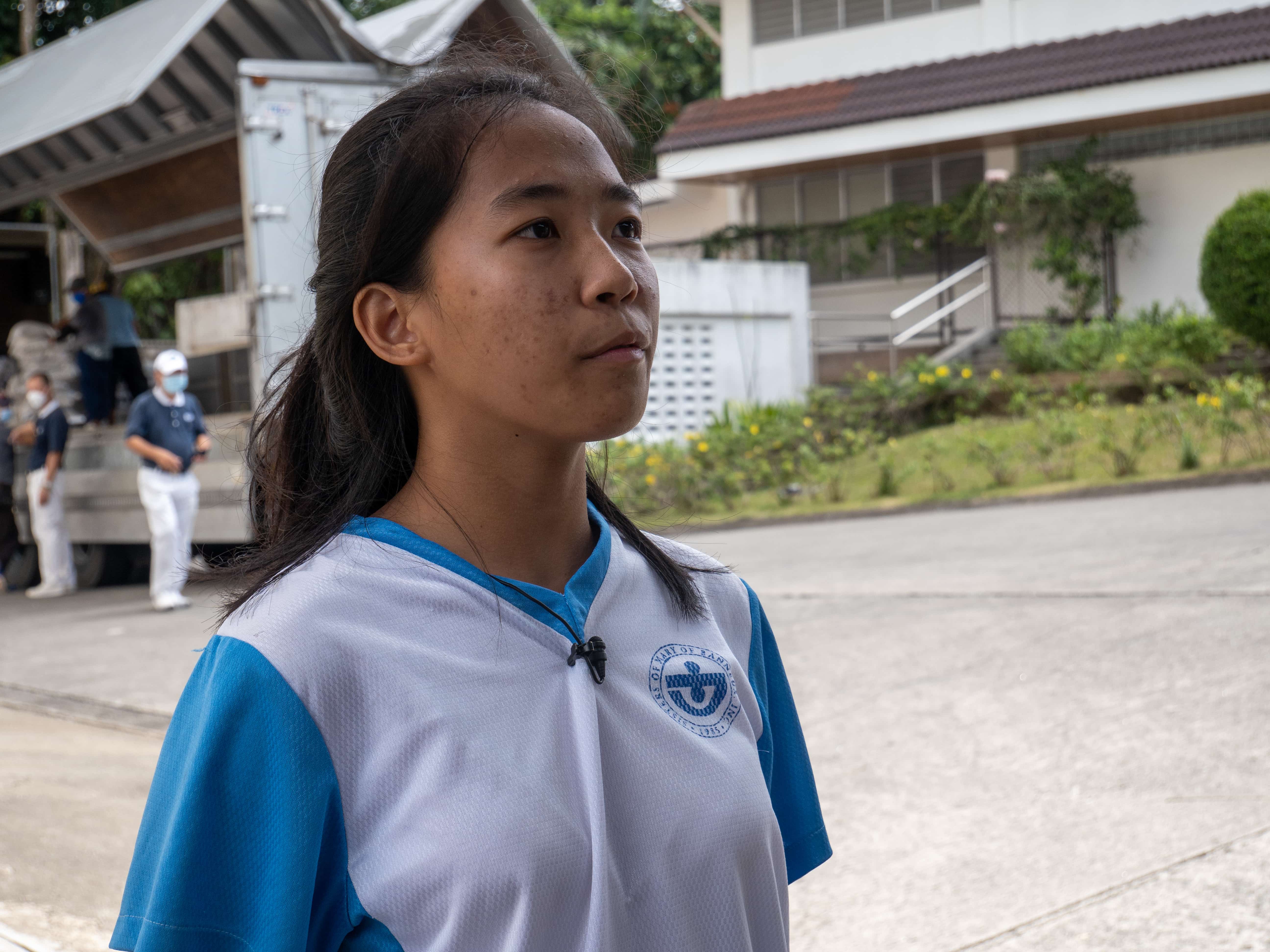 Grade 12 student Ana Maureen Zalun has been with Girlstown for the past five years. With her education and the encouragement of nuns, she dreams of being a civil engineer someday.【Photo by Matt Serrano】
Go Back