Scavengers old and new at relief distribution in Montalban, Rizal
Montalban, Rizal's beneficiaries include Eugene Ramos, who is forced to work as a scavenger after the murder of his father, and lady guard Gina Ren, a former scavenger.
By Dana Buenaobra
Members of the scavenger community of Montalban, Rizal, showed up early at the Barangay San Isidro Covered Court for the first of three distributions of rice and relief goods organized by Tzu Chi Foundation last October 31. Three batches totaling 671 scavengers each received two sacks of 10-kg rice and bags packed with soy sauce, vinegar, salt, sugar, noodles, biscuits, and laundry and bath soaps.
Among the day's recipients was Eugene Ramos. Now 19, he gets up early in the morning not to go to school, but to go to his backbreaking work as a scavenger. His life changed overnight since his dad died.
"My dad was killed by his friend because of a fight over land. My older siblings are all married and have families of their own. It's just me who is available to support my mother so I need to earn," says the teenager. Although he's the youngest child, Ramos takes it upon himself to support his and his mother's needs by joining his cousins in collecting scraps just to survive.
With the help of Tzu Chi Foundation Philippines, Ramos together with over 600 scavengers from Rizal, were provided with generous relief packages at Barangay San Isidro, Rodriguez, Rizal. "I am very thankful for Tzu Chi's help. I will share this with my mother and siblings," he says. When asked what he wants to be, Ramos wishes to become a policeman. This may be because to this today, his father's killer has not yet been caught and is currently in hiding.
Gina Ren is a security guard with the Montalban Security Division who volunteered in assisting in the relief distribution. "I feel very happy and feel very good in helping the scavengers today," says Ren. This event is truly dear to her heart, since her father and brother came to the distribution to receive aid from Tzu Chi Foundation. "I have 13 siblings and my parents provided for us by scavenging," she proudly shares. In fact, her family has been living in the Montalban Landfill site even before it came to be. She also used to be a scavenger.
"I am very thankful to Tzu Chi Foundation that they picked scavengers as a beneficiary in this relief distribution. They really need help as they are amongst the poorest of the poor," she says. She adds that she and her children will try to be Tzu Chi volunteers to be able to help more people.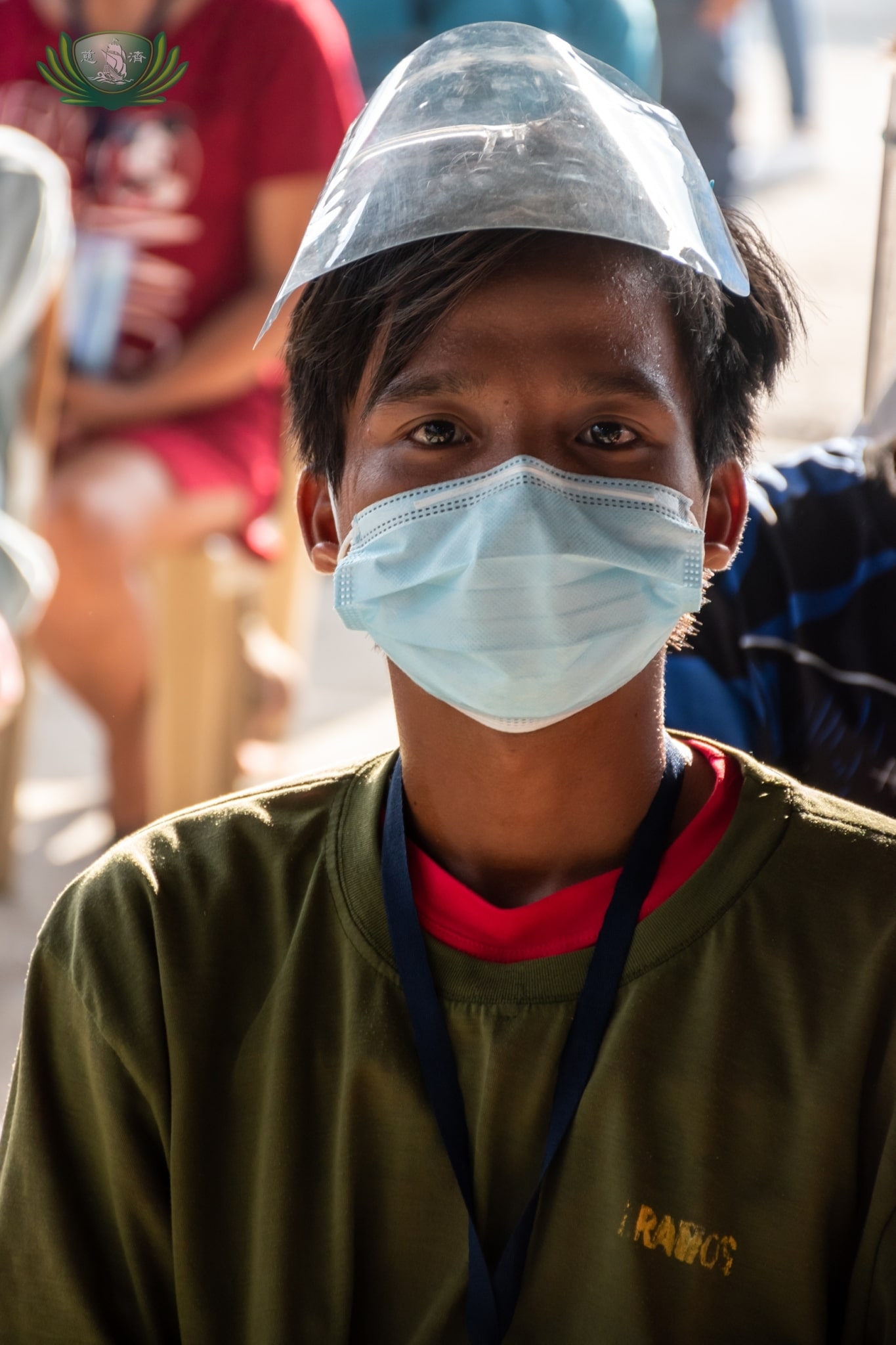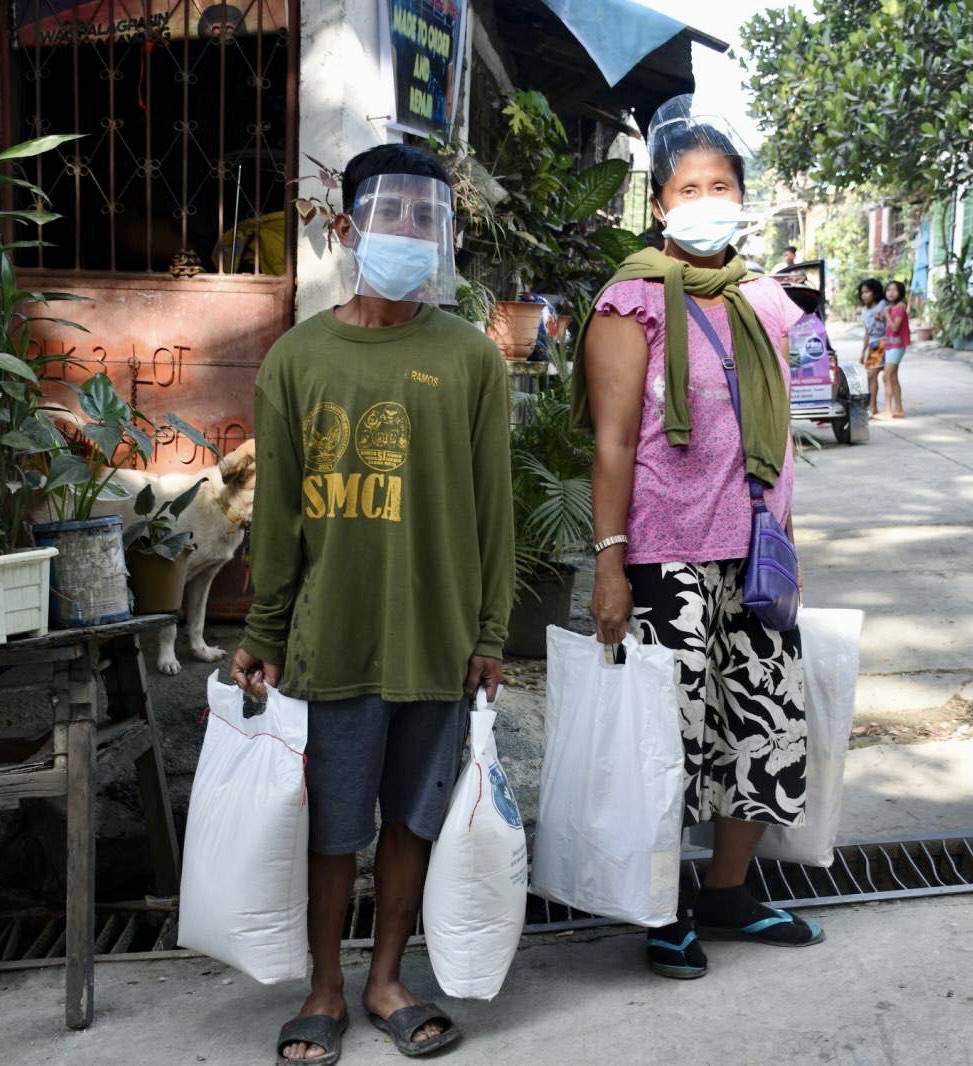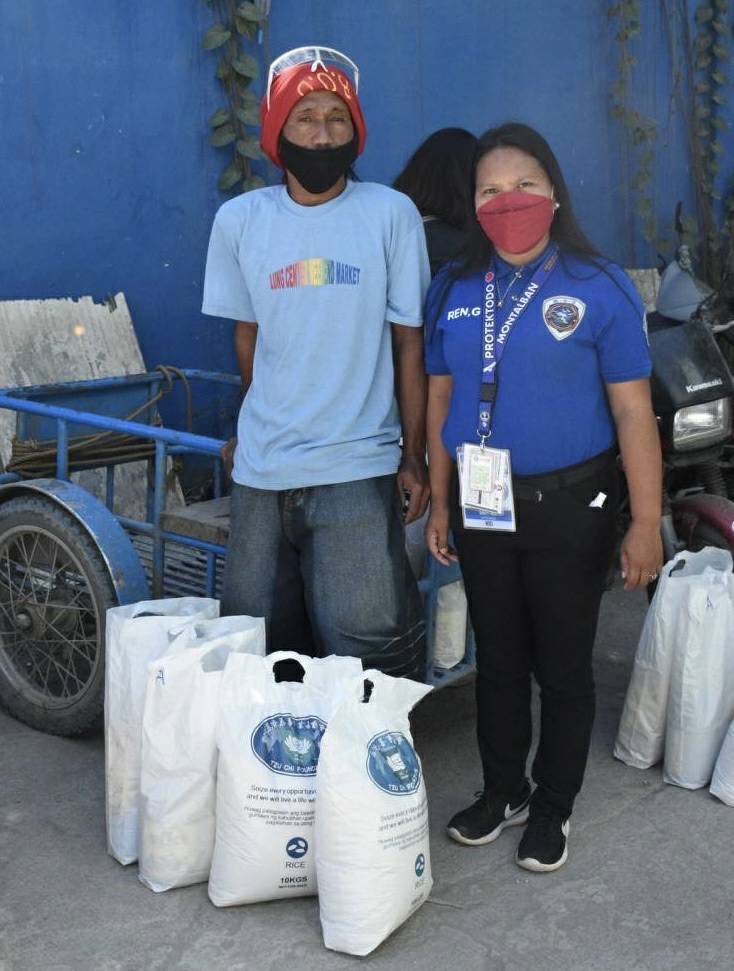 Go Back