Tzu Chi Continuing Education Center hosts 2023 Yoga Class
The registration for this year's Yoga Class, which begins on June 3, is now open.
We are thrilled to announce that Tzu Chi Continuing Education Center is hosting a 2023 Yoga Class starting on June 3. Our program is designed to help you improve your strength and flexibility, and to promote overall well-being. The Yoga Class consists of 8 sessions at P3,000 per pax, that will be held every Saturday from 7:30 am to 9:00 am.
Whether you're a seasoned yogi or just starting out, our program is open to all . We believe that practicing yoga together can inspire a sense of community and support. So, join us as we embark on this journey to a healthier lifestyle!
To register for the class, simply click on the link below. We can't wait to see you on the mat! https://tinyurl.com/2p8su3fz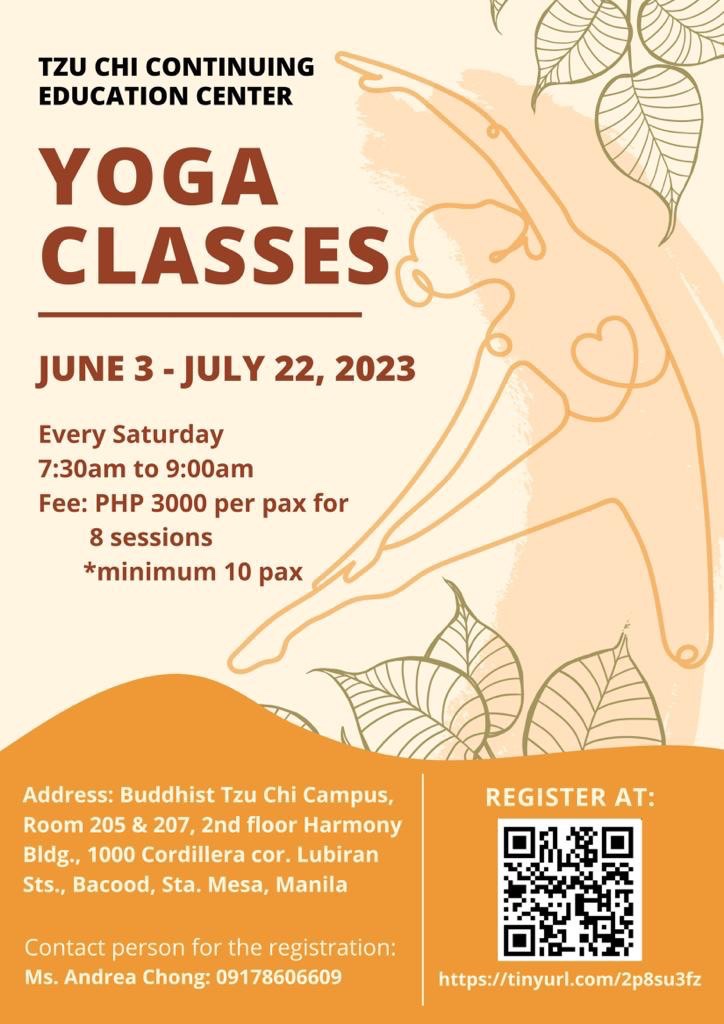 Go Back