Kristine Lim - Vegan Artist on a Mission
In the second part of our continuing series, This Vegetarian Life, celebrated Filipina artist Kritine Lim talk to Tzu Chi about her vegan lifestyle, and her art.
By Daniel Lazar
Celebrated artist and missionary, Kristine Lim, has been a virtuoso from a very early age, and learned to draw before she learned how to write. However, while people admired her work and creativity, her family was not very supportive, even in her adult years. As a result, she tried to find new purpose in her mission work, teaching art to children and orphanages in the province.
In the process, she eventually found herself once again. Her art, in a Christian sense, inspired by the concept of sustainability, and guided by the principles of the Bible. It was also during this time that she became a vegan, and the new Director for Culture and Arts for Sustainable PH.
Her decision to adopt a plant-based lifestyle, also helped with sustainability research in her new role, and she became more aware that a plant-based lifestyle was not just for her personal and family's health, but also for the environment, and to preserve animal life.
Kristine has been a vegan for over four years now, having previously been a pescatarian; "going vegan," she told us excitedly, "went from doing it for my health and then my kids, and then for the animals, and now I'm doing it for the environment, and for my children's children, you know, going sustainable." Her edenic, plant-based, lifestyle was inspired in large part by a unique settlement in northern Israel, named Amirim.
With a population of just over 860, the people of Amirim are entirely vegan or vegetarian, and base their lifestyle on a verse in the book of Genesis which describes plants as being our food, rather than animals. "Animals were never intended to be our food, we are supposed to be the stewards of all animal life, and let them live the life they were intended to live," she notes.
Leading by example, Kristine has taught the same lesson to her children, who have been vegan since birth. Despite opposition from her family, who have said that she is depriving her children of happiness, Kristine has said that she is teaching them to base their happiness not on things, or the food they eat, but on the difference they make. "I want to raise kids who are happy because they allow others to be happy, including animals, because for me that is the ultimate form of happiness," she explained.
Teaching her children to be vegan has also affected their health for the better. "Although they still get sick" she noted, "I noticed that it would only last maybe a day, and the following day they would be back to normal." When her children had Covid, Kristine explained how they only experienced symptoms for one day and the following day they were up and running. In addition they have more energy, are very alert, and more focused.
Her own health also took a turn for the better after she embraced a plant-based diet, and apart from not feeling as tired as she used to; "I noticed my asthma was gone, my thyroid normalized, and all my bloodwork was completely normal." Her advice to parents who want to adopt a plant based diet is to be disciplined, and walk-the-walk rather than talk-the-talk. There is no need to teach your kids to be vegan, according to Kristine, you just have to show them, and lead by example.
She stressed that "if you want your kids to be vegan, you have to go vegan, and explain to them that what you are doing transcends health and food; it's not only about your life, but the life of other living creatures." And just like Master Cheng Yen emphasizes, Kristine believes that going plant-based and adopting an edenic lifestyle, transcends our own needs and focuses on sustainability. It becomes about living on a planet that our children, and our children's children will be able to live peacefully and harmoniously with nature.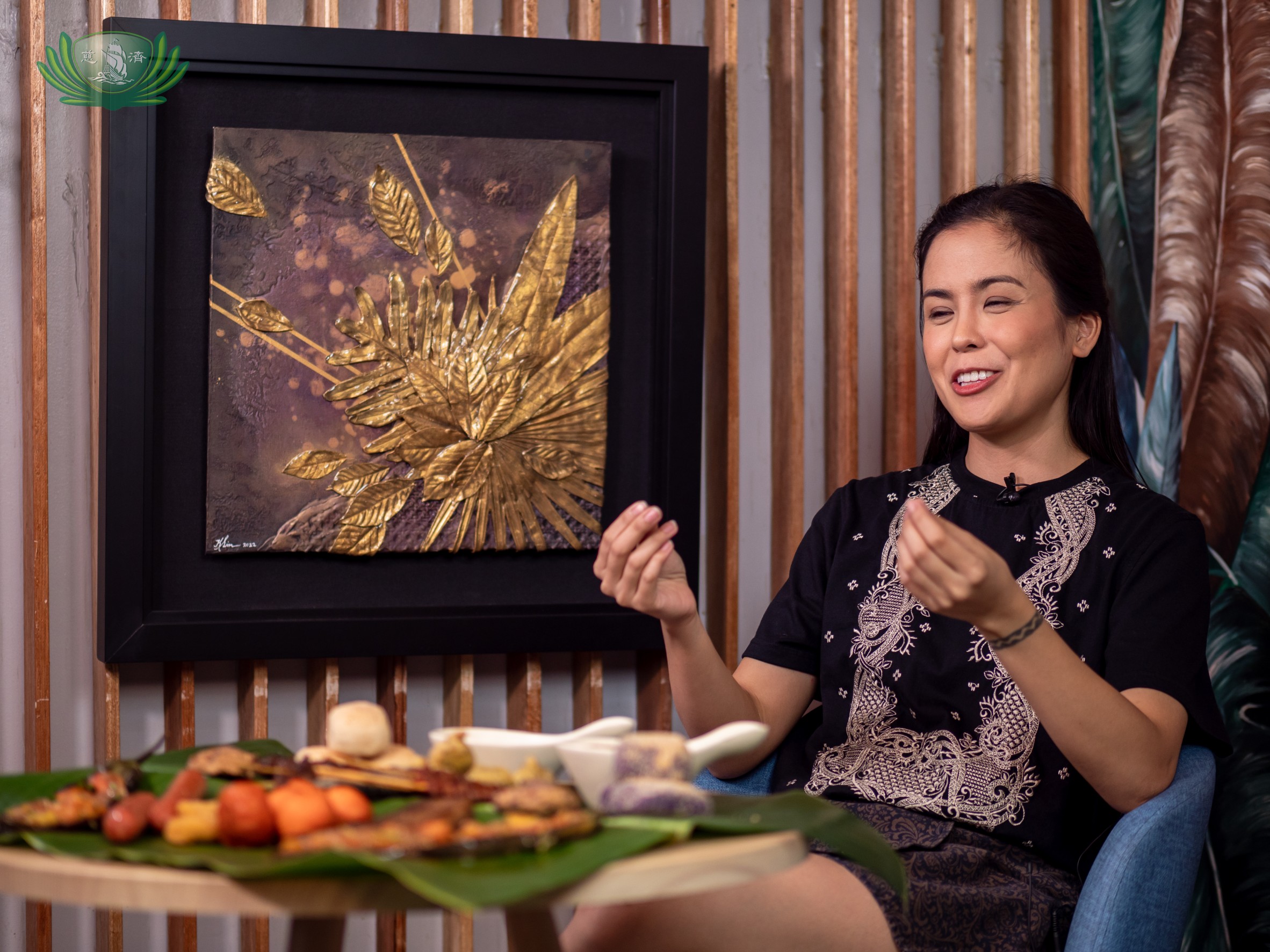 Kristine talking to us about being vegan and what it means to her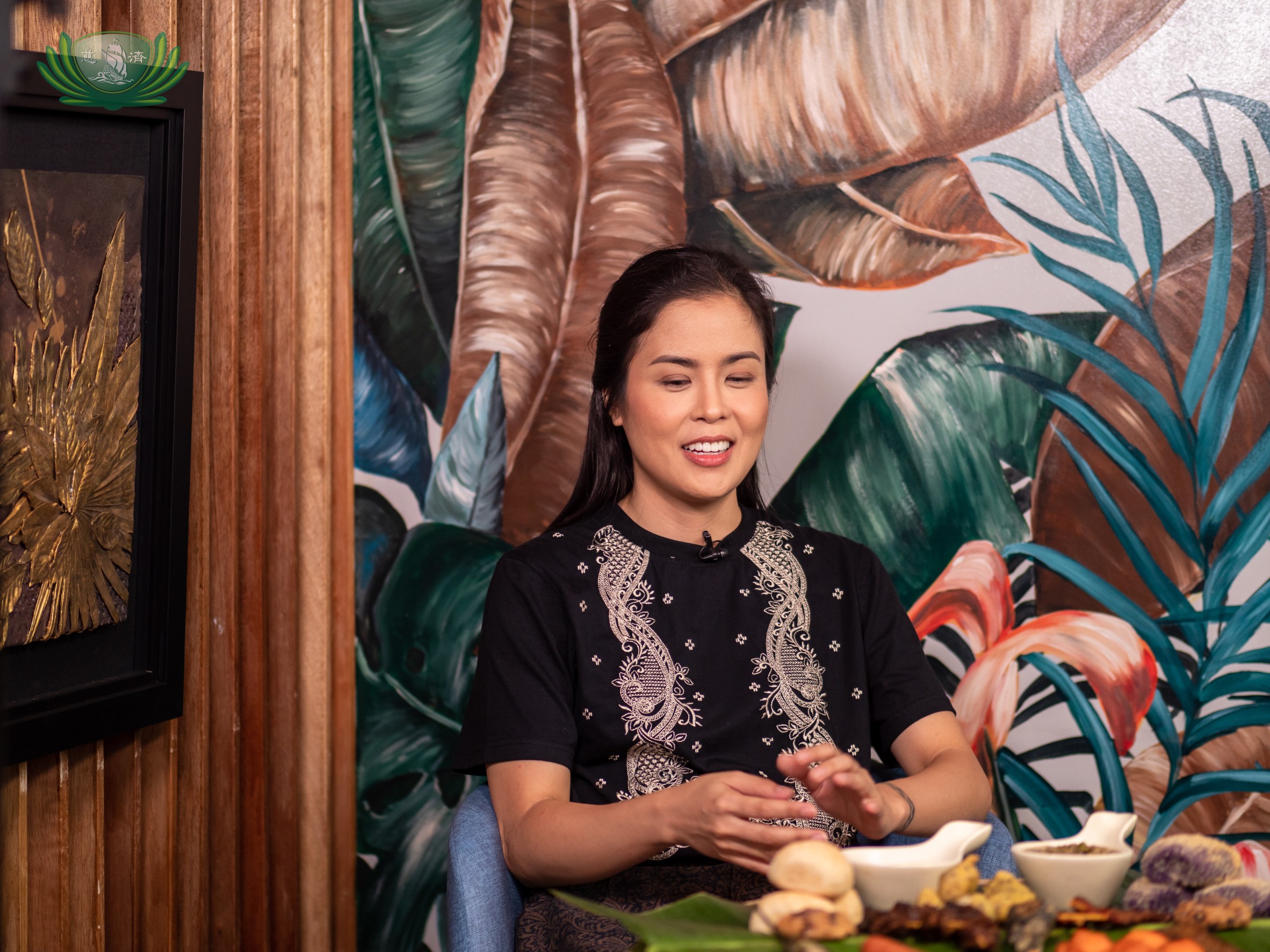 Kristine explaining how her children are vegan and what they eat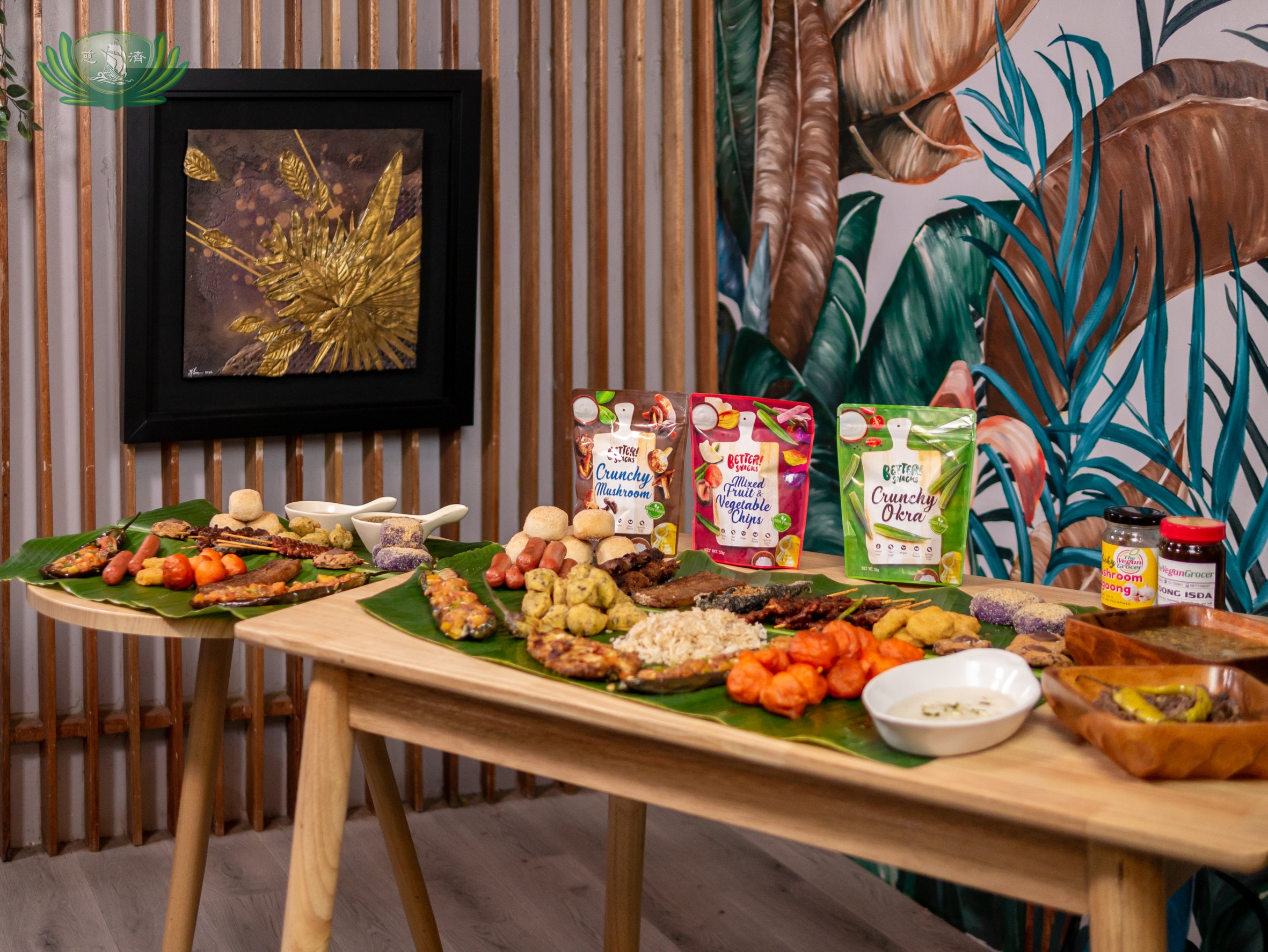 Full vegan spread courtesy or Vegan Grocer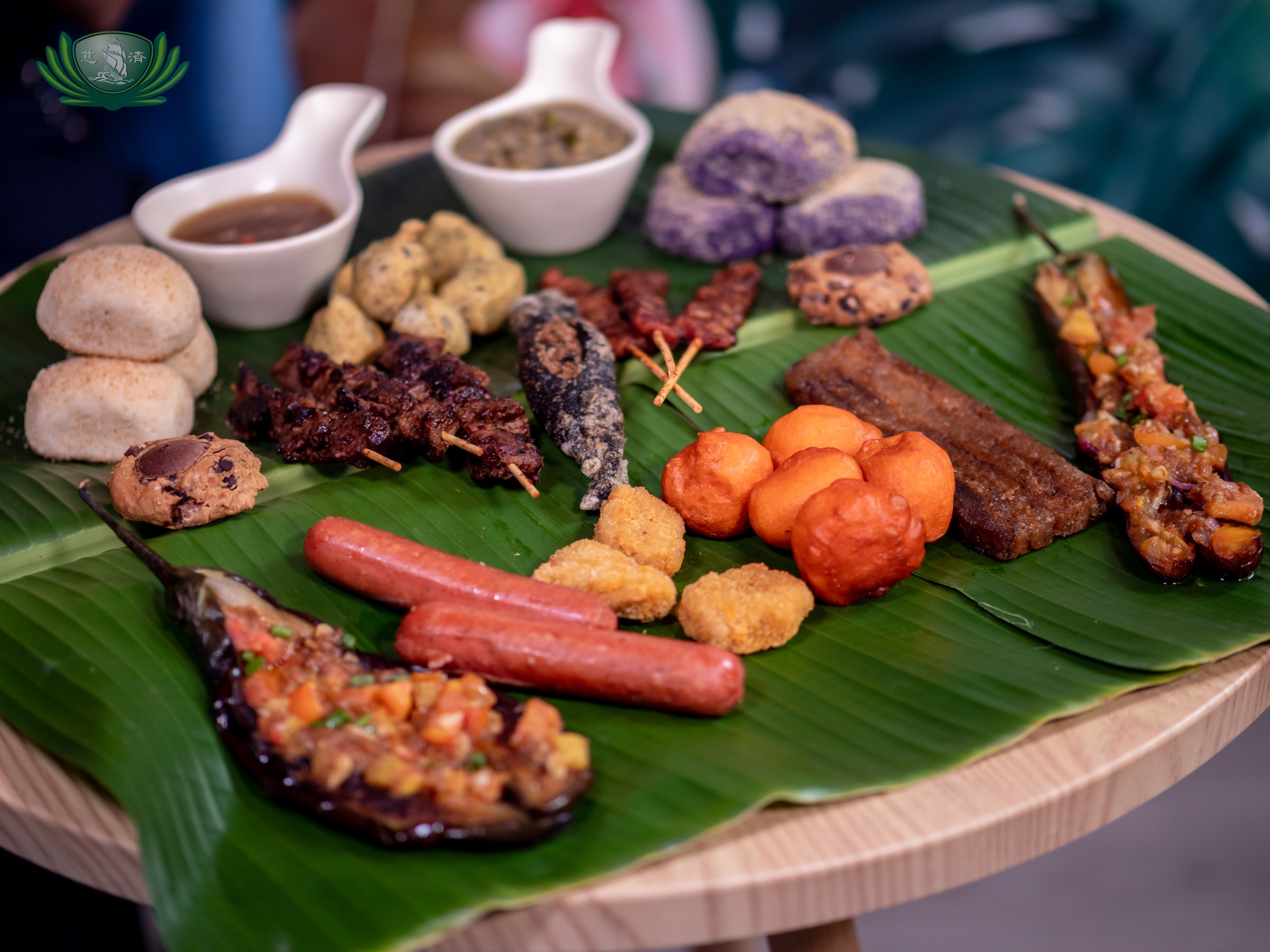 Some of the delicious vegan "meats" courtesy of Vegan Grocer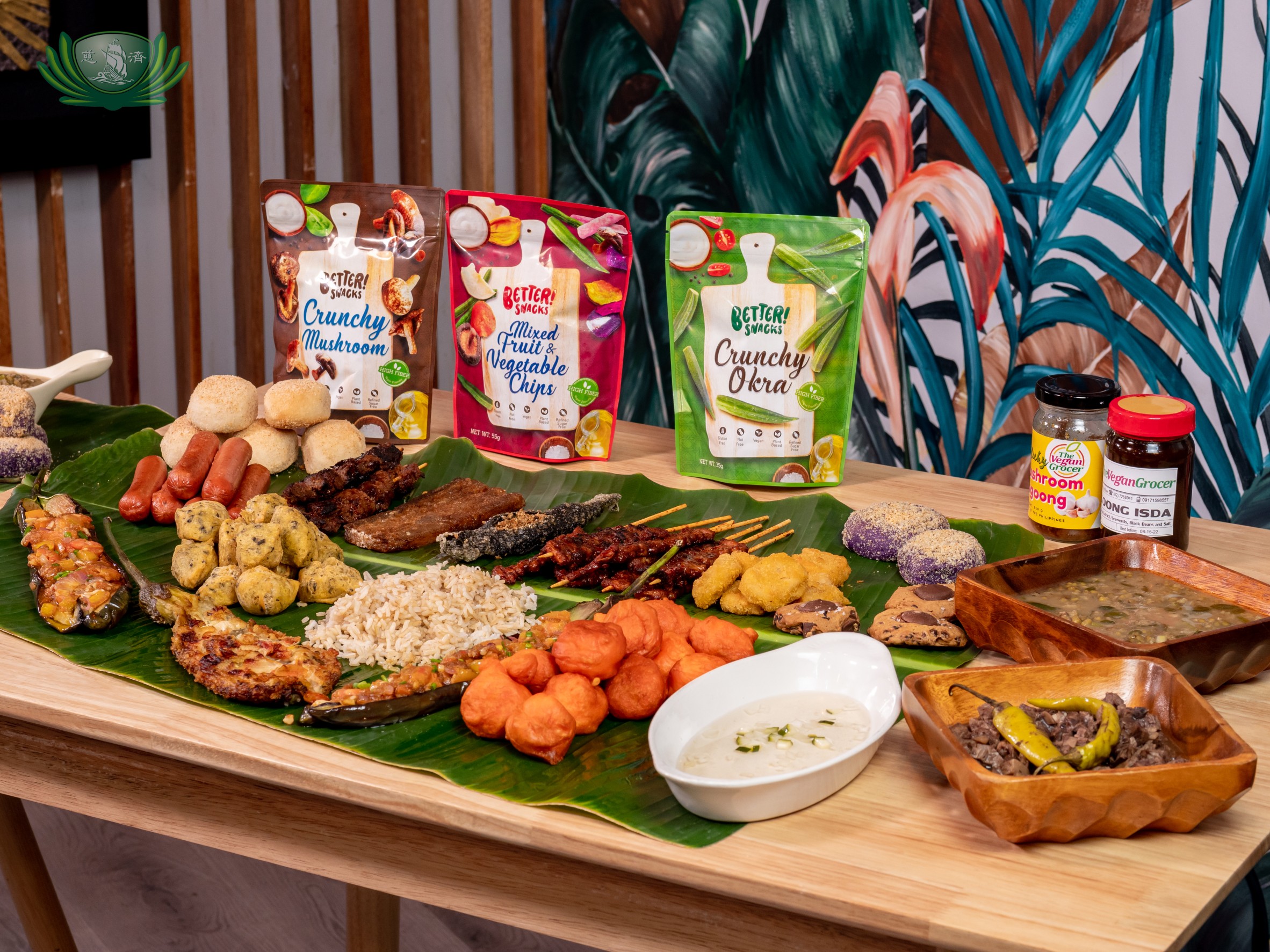 A variety of vegan foods courtesy of Vegan Grocer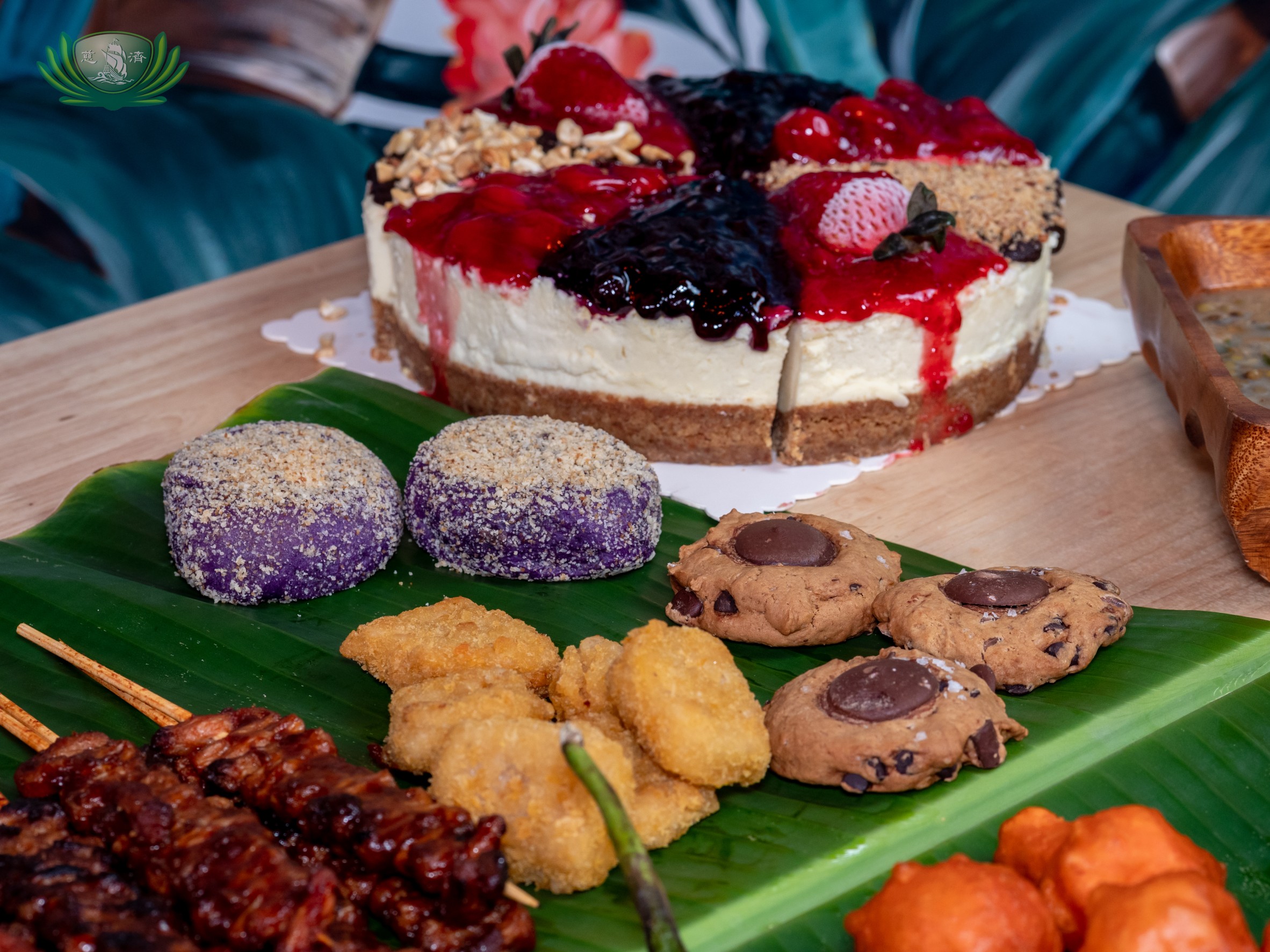 Vegan sweets and desserts, including vegan cheesecake, courtesy of The Vegan Grocer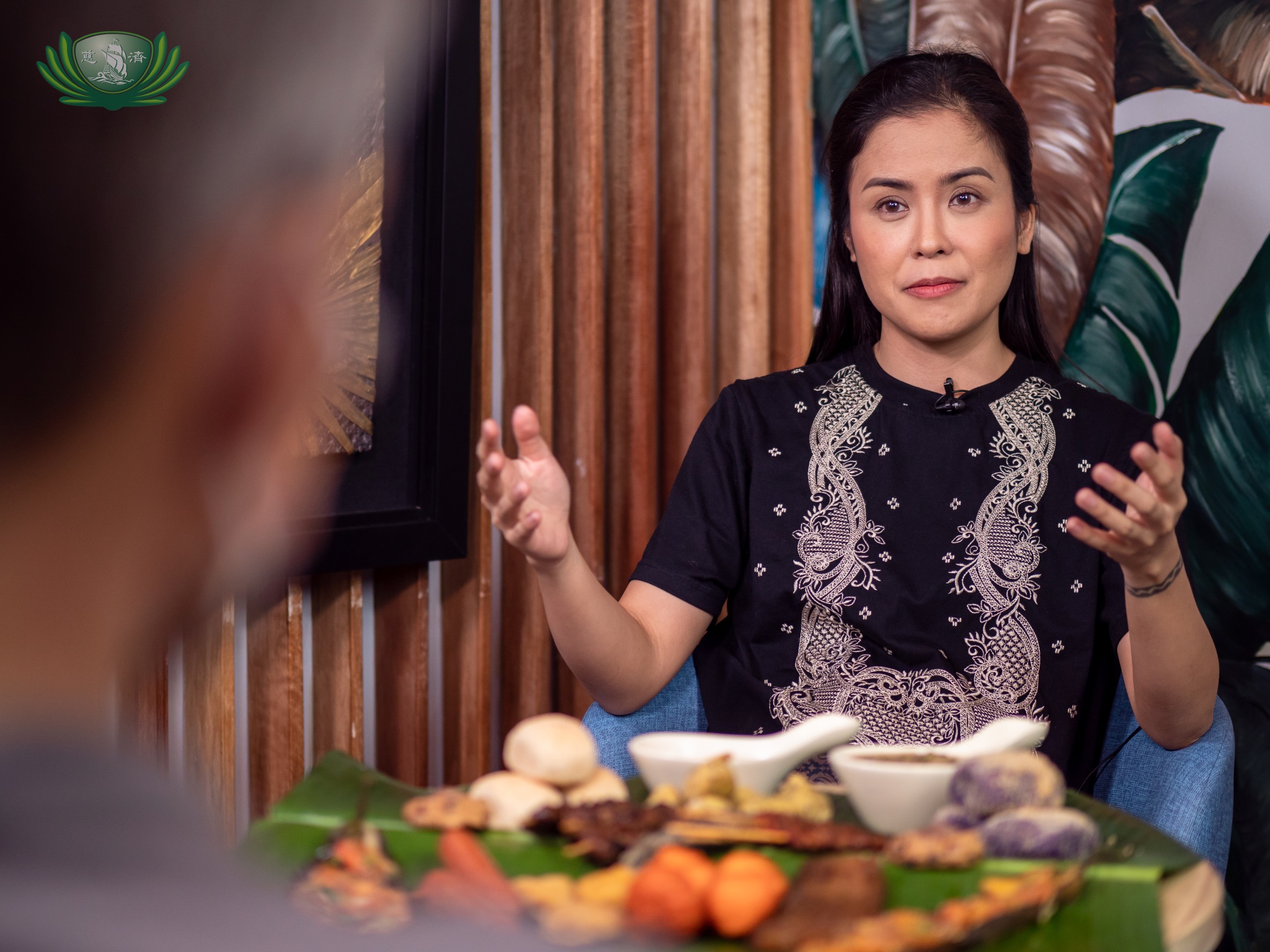 Kristine telling us what people can expect when deciding to go vegan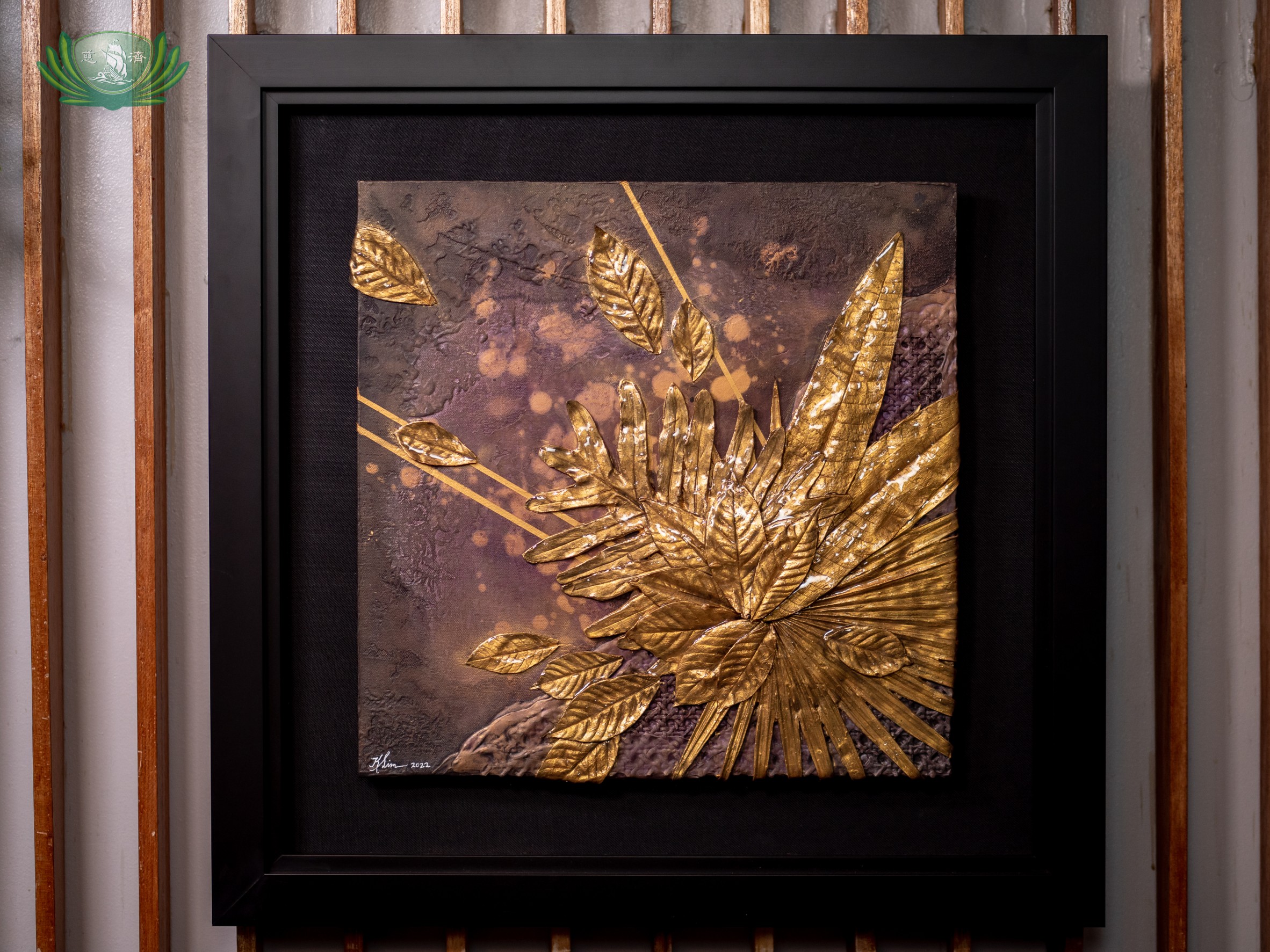 Kristine Lim's "With YOUR Breath"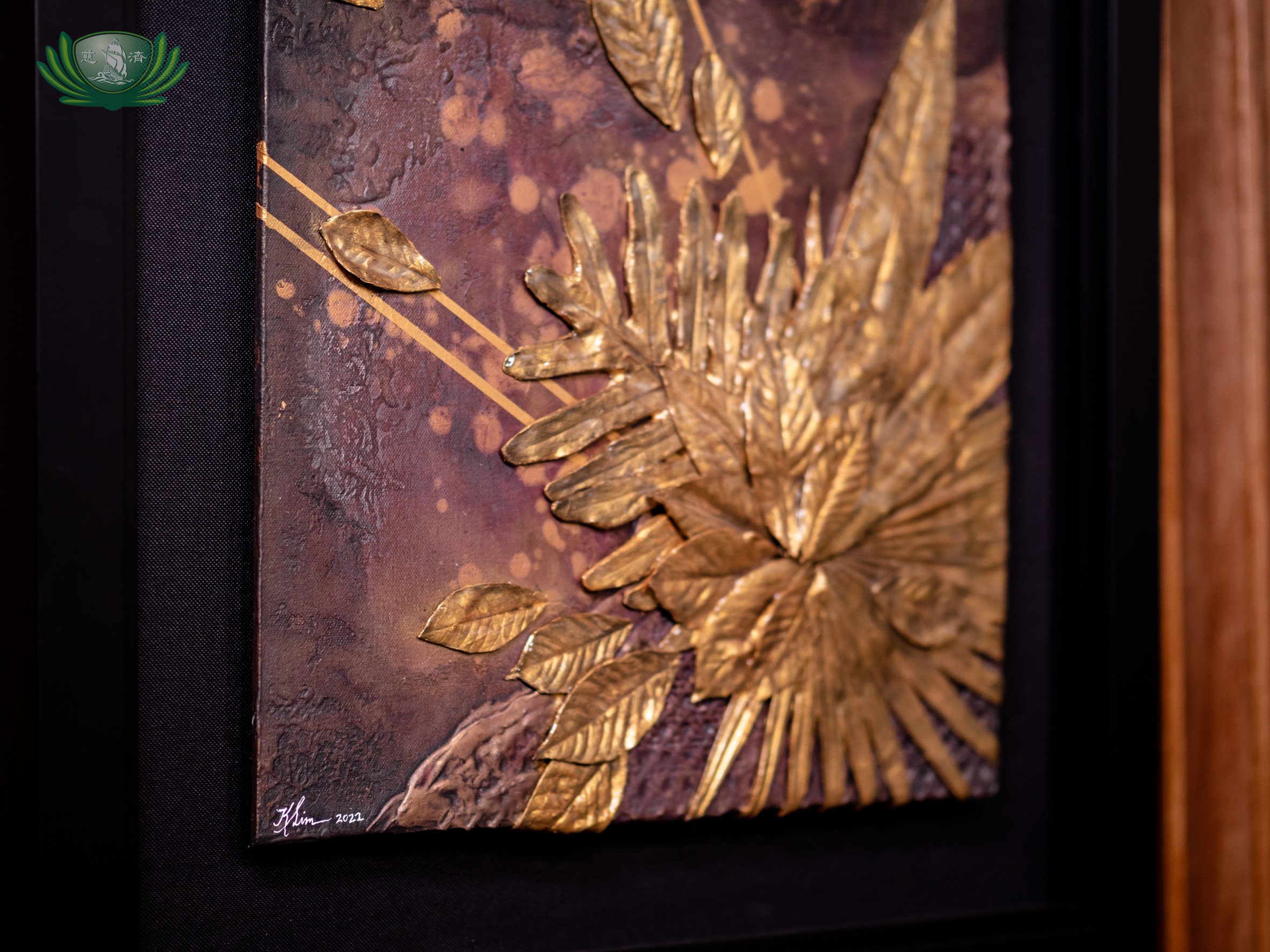 Kristine Lim's "With YOUR Breath"
Go Back