Tzu Chi Pampanga awards scholarships to new college scholars
In its second year, Tzu Chi Pampanga added an additional 14 scholars to its roster, bringing the total number of scholars from Pampanga State Agricultural University to 28.
By Ben Baquilod
Fourteen (14) new scholars from Pampanga State Agricultural University (PSAU) were welcomed into the Tzu Chi Foundation on October 8 at the Tzu Chi Pampanga office in Angeles City.
Tzu Chi Pampanga volunteers officiated the awarding of certificate of scholarships. The event also served as the scholars' first humanities class of the semester, where scholars learned about the history of Tzu Chi and its founder, Dharma Master Cheng Yen.
PSAU officials, led by President Dr. Anita David, attended the ceremony to show their support. "I am deeply grateful to Tzu Chi Foundation for all that they've been doing for PSAU," Dr. David said in a message of gratitude and encouragement to the scholars. "I hope we're all learning to be compassionate in everything that we do, so that the suffering and negativity that we feel every day will be relieved. That is the essence of Tzu Chi," she added.
The scholarship came as a relief for new scholar Rea Mae Recto, 21, who is pursuing a Bachelor of Secondary Education Major in Science. The eldest of seven siblings, she endured the hardship of her mother abruptly leaving them five years ago, presumably due to marital problems. "It really had an impact on me because my mother was my biggest supporter," Rea said.
Left under the care of her father, who works as a construction worker, it was a challenge for Rea to continue her education, especially when she reached college. "I considered dropping out in my second year due to financial difficulties, but Tzu Chi gave me a chance to continue my education," Rea said with tears welling up in her eyes. "This is a sign that I should not stop because there are people now who will support me and believe that I can finish school."
Like Rea, Ron Sirac Velasquez, studying Bachelor in Agriculture Major in Crop Science, is also the eldest among four siblings, and he aspires to finish college to help his parents send his younger siblings to college in the future.
As a farmer, Ron's father is caught in the cycle of borrowing money for his farming needs and waiting for three months for harvest and selling, leaving them in perpetual debt. The recent typhoon has also washed out his father's crops, worsening their economic condition.
"I applied to Tzu Chi Foundation to alleviate our financial burdens," Ron said. When he learned of his successful application, Ron was overflowing with joy. "I am very thankful for this opportunity that you've given me," he added.
Equally thankful is Jaymart Razon, a BS Entrepreneurship student who dreams of starting his own business so his mother, a caregiver in Qatar for four years now, would no longer have to work abroad to support their needs. "I also dream of fixing our house and having my own room," Jaymart said.
As a Tzu Chi scholar, Jaymart is one step closer to his dreams, as his college education will now be funded by the Tzu Chi Foundation.
But for Jaymart, Tzu Chi is not only here to finance his studies. He also sees Tzu Chi helping him develop his confidence and social skills. "I look forward to the monthly humanities class. It looks very exciting," he added.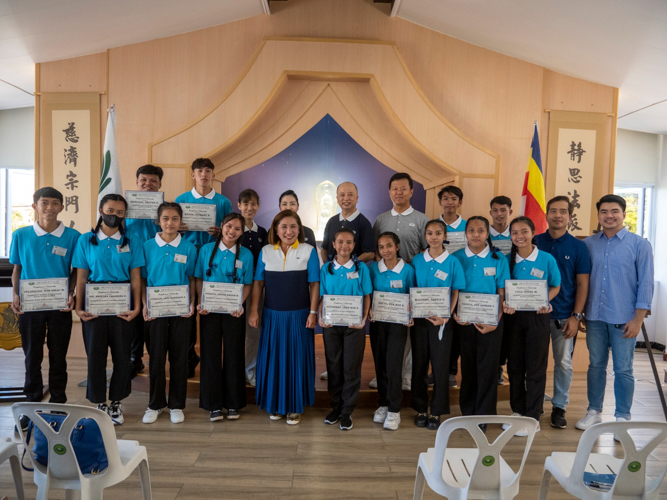 Fourteen (14) new scholars from Pampanga State Agricultural University (PSAU) were welcomed into the Tzu Chi Foundation on October 8 at the Tzu Chi Pampanga office in Angeles City. 【Photo by Matt Serrano】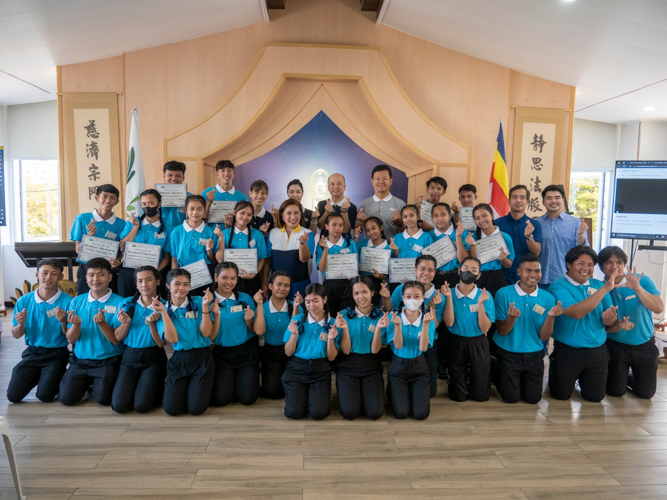 In its second year, Tzu Chi Pampanga's Scholarship Program comprises 28 college students from Pampanga State Agricultural University. 【Photo by Matt Serrano】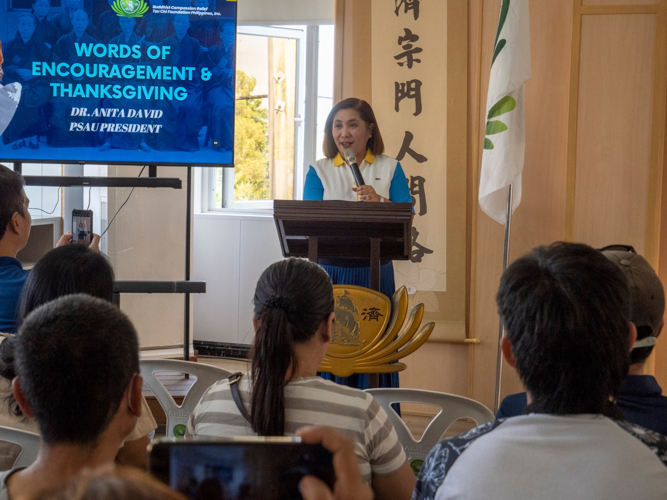 Dr. Anita David, President of Pampanga State Agricultural University, graces the awarding ceremony. 【Photo by Matt Serrano】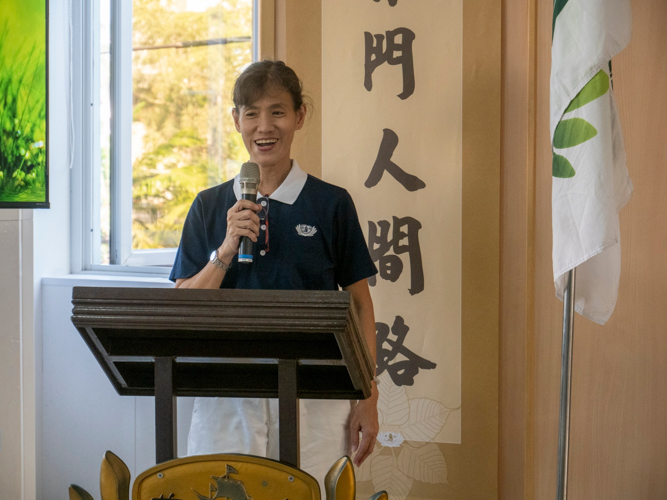 Tzu Chi Pampanga volunteer Belen Chua leads the first humanities class for Tzu Chi Pampanga scholars. 【Photo by Matt Serrano】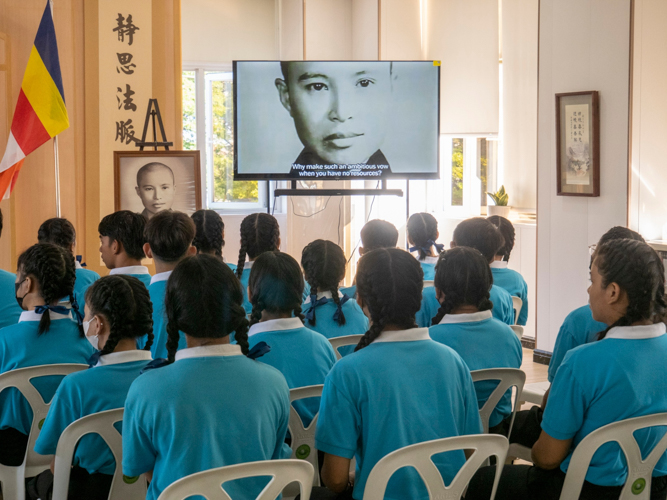 Tzu Chi Pampanga scholars watch a video presentation on Tzu Chi's history and its founder, Dharma Master Cheng Yen. 【Photo by Matt Serrano】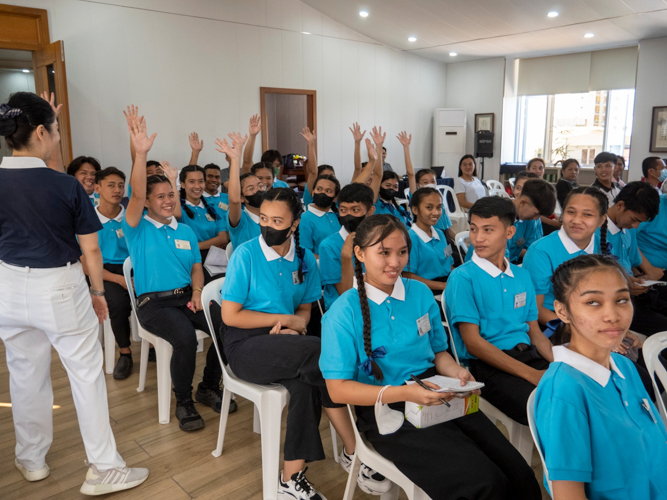 Tzu Chi Pampanga scholars actively participate in a question-and-answer game. 【Photo by Matt Serrano】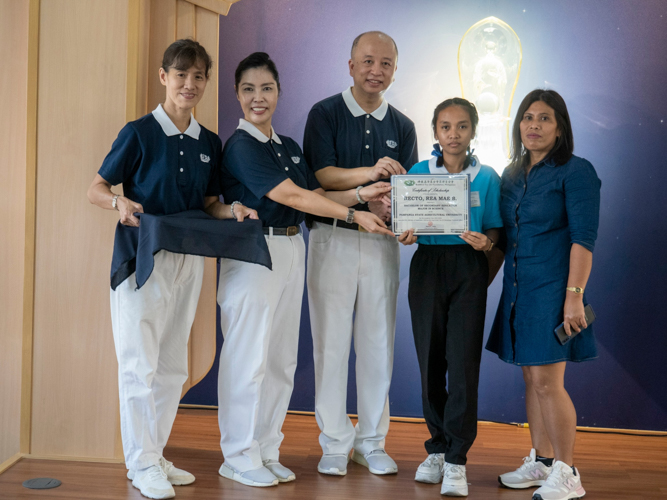 Rea Mae Recto, Bachelor of Secondary Education student, receives her certificate of scholarship. 【Photo by Matt Serrano】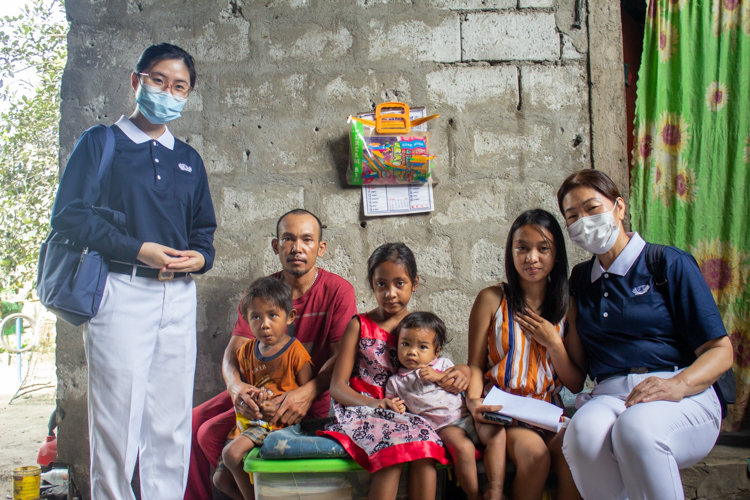 Rea Mae Recto welcomes Tzu Chi volunteers into her residence during a home visit interview. 【Photo by Marella Saldonido】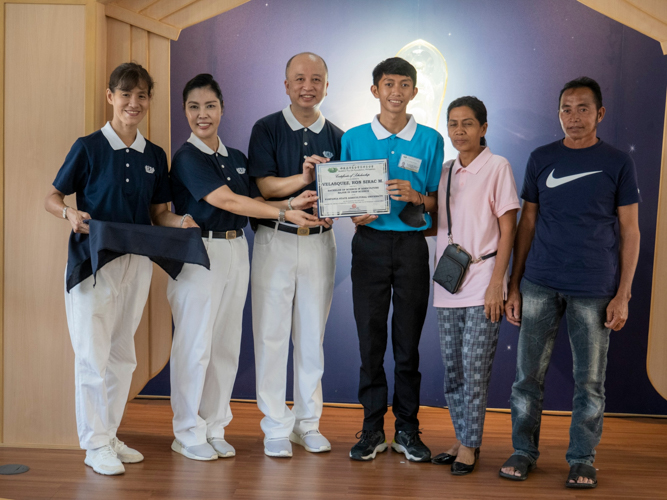 Agriculture student Ron Sirac Velasquez receives his certificate of scholarship. 【Photo by Matt Serrano】
Ron Sirac Velasquez, his parents, and Tzu Chi volunteers pose for a photo during a home visit. 【Photo by Harold Alzaga】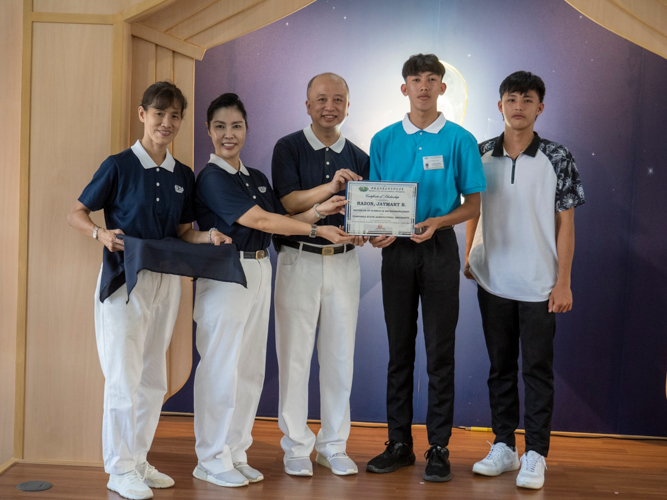 Jaymart Razon, BS Entrepreneurship student, receives his certificate of scholarship. 【Photo by Matt Serrano】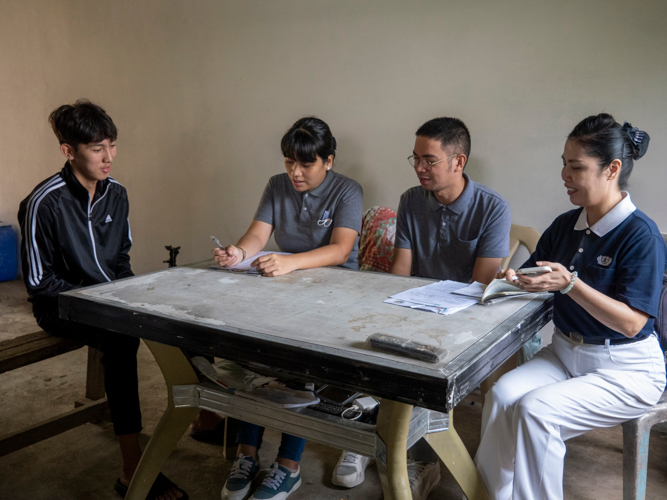 Tzu Chi volunteers conduct home visit interview with Jaymart Razon. 【Photo by Harold Alzaga】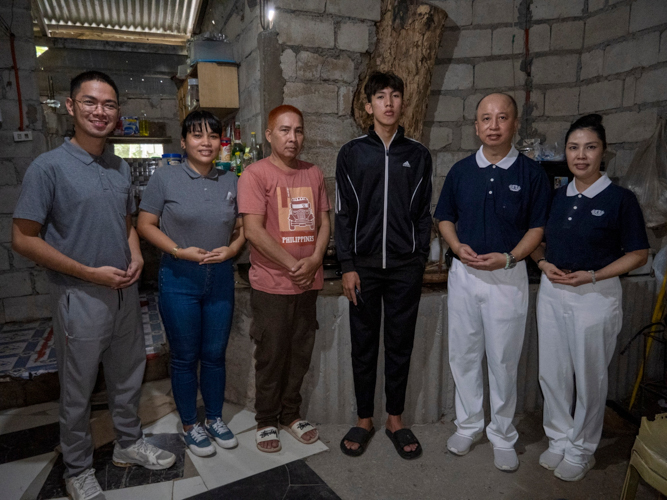 Tzu Chi volunteers pose for a photo with Jaymart Razon and his father during a home visit. 【Photo by Harold Alzaga】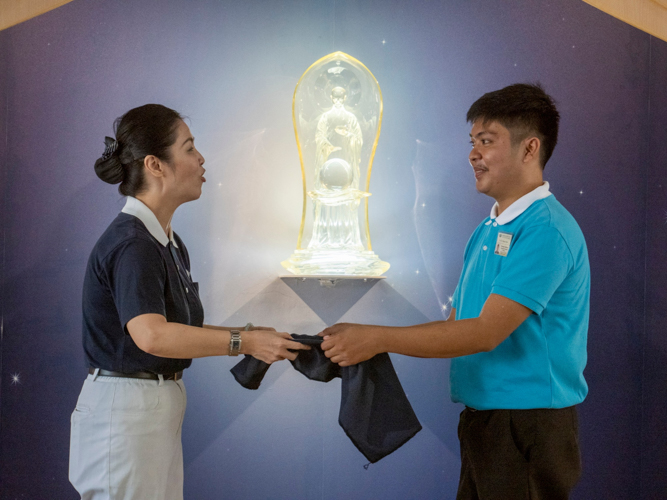 A pioneer Tzu Chi Pampanga scholar presents a gift of gratitude to Pansy Ho on behalf of the scholars. 【Photo by Matt Serrano】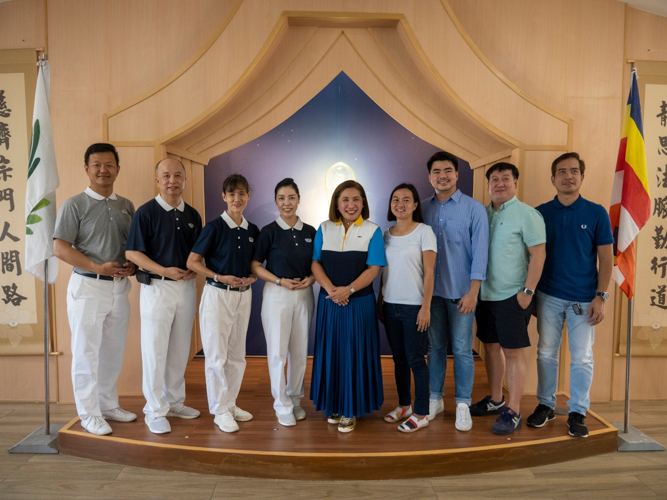 Tzu Chi Pampanga volunteers with officials from Pampanga State Agricultural University (from center to rightmost): Dr. Anita G. David (President), Dr. Alawi C. Canlas (Director for Admission and Registration Services), Mr. Carlo D. De Dios (Director for External and International Affairs), Mr. Jessie H. Licup (Supervising Administrative Officer), and Dr. Arnello S. Valerio (Director for Student Services and Development). 【Photo by Matt Serrano】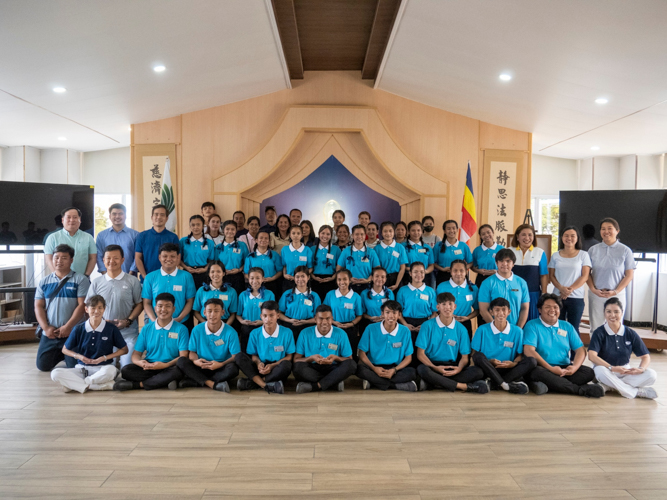 Tzu Chi Pampanga scholars, parents, volunteers, and Pampanga State Agricultural University officials pose for a group photo. 【Photo by Matt Serrano】
Go Back