Charity is the cornerstone of Tzu Chi. From the first coin banks filled up by housewives in Taiwan, the idea has spread and is now practiced everywhere the foundation is present—even among impoverished communities Tzu Chi has helped, where beneficiaries find fulfillment in reaching out to those who have even less than they.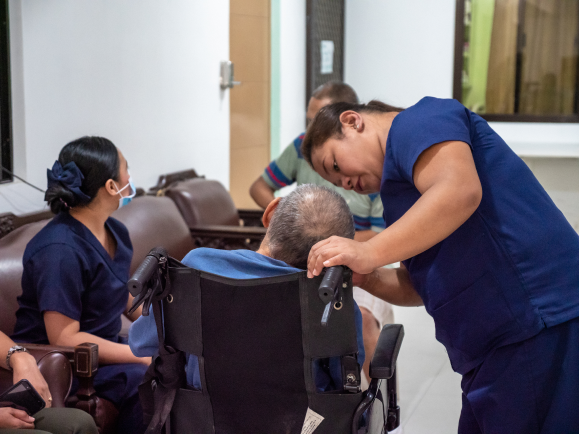 Tzu Chi believes even the poor can be moved to help others, making them spiritually wealthy. As Master Cheng Yen says, "It's not the amount, but the heart to give." Every little donation is a good thought and a good deed, and it takes waves of good deeds to change the world.
Tzu Chi's growing army of volunteers worldwide visit places where charity is needed to assess what help can be given, whether in physical form or otherwise. These include long-term care or financial assistance for the poor and ill; emotional support for the elderly, the disabled and their caregivers, and people who have lost loved ones; care for people in institutions like nursing homes, juvenile detention centers, prisons, or schools for the disabled; short-term aid in times of natural disaster, accidents, or sudden misfortune, such as living needs, tuition, home repairs, funeral arrangements, which can lead to long-term care; and large-scale disaster relief, which includes comfort and care, hot meals, emergency money, supplies, and medical treatment.
Tzu Chi members also conduct clean-ups after major disasters to better assess the need for mid- or long-term programs, like housing or livelihood. By 2016, Tzu Chi had provided 18,387 permanent homes for displaced people in 15 countries, complete with furniture, appliances, and food supplies. Livelihood training classes range from instructing women in South Africa or Palo, Leyte on how to sew bags and clothing, to teaching students in Muslim boarding schools in Indonesia how to collect recyclable items, sell them, and pay for their own baking and farming lessons.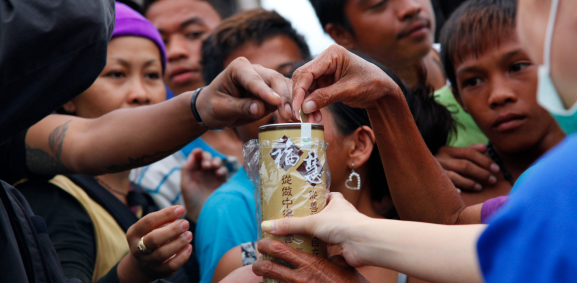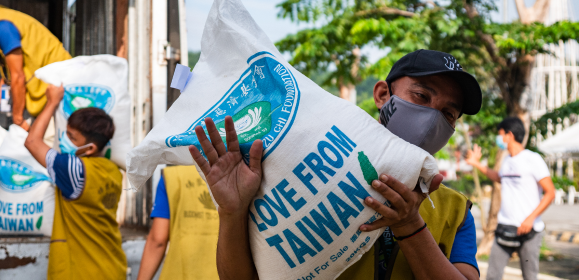 Since 1969, Tzu Chi has also conducted a winter aid distribution (including food for a reunion meal and cold weather necessities) before Chinese New Year. The practice has been adapted for religious and cultural celebrations in other countries, such as Christmas, Thanksgiving, and Ramadan.
In 2003, Tzu Chi, in cooperation with Taiwan's Council of Agriculture, began distributing rice to needy countries. As of 2016, 17 countries, including the Philippines, have benefited.
TZU CHI PHILIPPINES PROGRAMS