Tzu Chi volunteers begin Odette relief operations in Cebu, Bohol
Beneficiaries claimed their relief cards.
By Joy Rojas
A day after ringing in the New Year, Tzu Chi volunteers from Manila flew to Cebu and Bohol to assist their counterparts in the distribution of aid to victims of Super Typhoon Odette (Rai).
In Cebu, six volunteers from the head office in Manila spent the first day of 2022 advising local volunteers on relief activities. While volunteers in the Cebu liaison office have been quietly and efficiently managing disaster relief operations since 2000, Odette's torrential rains and unforgiving winds proved too much even for the experienced and resilient team. As of December 31, typhoon-related deaths in Cebu were at 112. Power has been restored in some areas but potable water remains scarce.
"We have seen a lot of typhoons here but none has been as powerful as [Super] Typhoon Odette," said Tzu Chi Cebu Officer-in-Charge Nelson Reyes.
As of this writing, a team of volunteers that includes Tzu Chi scholars from Barangay Pulpogan visited Lapu-Lapu City, Barangay Ocaña in Carcar City, and the Municipality of Sibunga to give out relief distribution cards to typhoon-stricken victims.
Meanwhile, volunteers in Bohol distributed relief cards to 556 residents in the Loboc barangays of Jimilian, Valladolid, and Villaflor. Thousands have been appealing for food, drinking water, and power since the storm washed away their belongings and livelihood.
Since making landfall nine times across parts of Mindanao, the Visayas, and MIMAROPA regions last December 16, 2021, Odette has left in its wake over P16 billion in damages to infrastructure and over P6 billion lost in agriculture. The storm destroyed 532,000 homes in its path, the cost of damages estimated at P28.16 million.
As of December 31, 2021 the death toll from Typhoon Odette was pegged at 407 with 82 still missing. A total of 6,646,970 individuals or 1,790,159 families were directly affected by the storm.
Help Tzu Chi Foundation help our brothers and sisters in the Visayas and Mindanao get back on their feet after this horrific disaster. Your pledge will go a long way in providing them with food, water, and other basic needs.
Kindly send your donations to any of the accounts listed below. Please screenshot your deposit with your name and send to cellphone number (0967) 211-0940 (Line/Viber/WeChat accounts) to facilitate the issuance of your official receipt.
Account Name: Buddhist Compassion Relief Tzu Chi Foundation Philippines Inc.
METROBANK Account Number: 163-3-163-07190-9
Account Name: Buddhist Compassion Relief Tzu Chi Foundation Philippines Inc.
BDO Account Number: 011-9-7800-180-0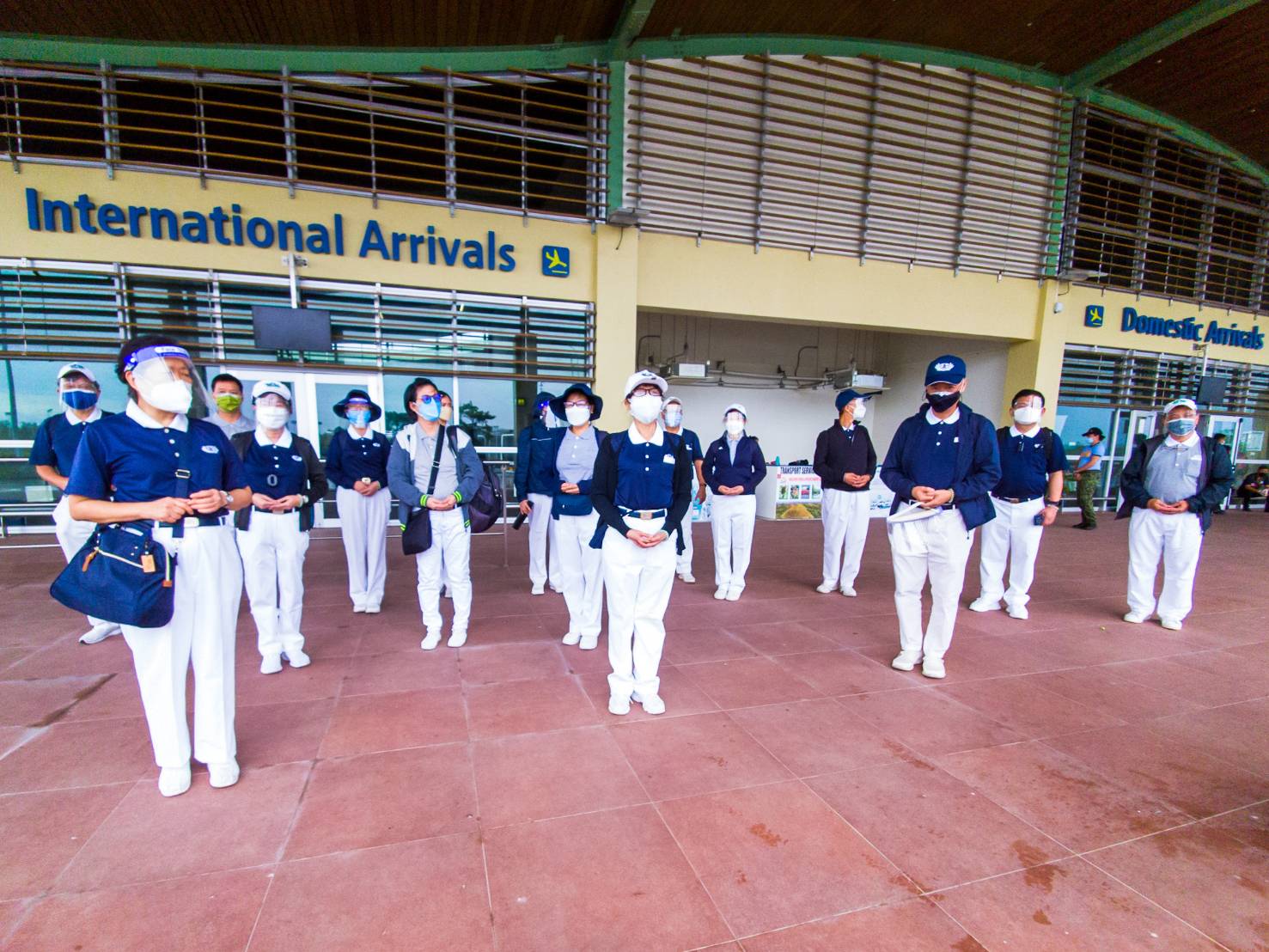 Tzu Chi volunteers arrive at the Bohol-Panglao International Airport.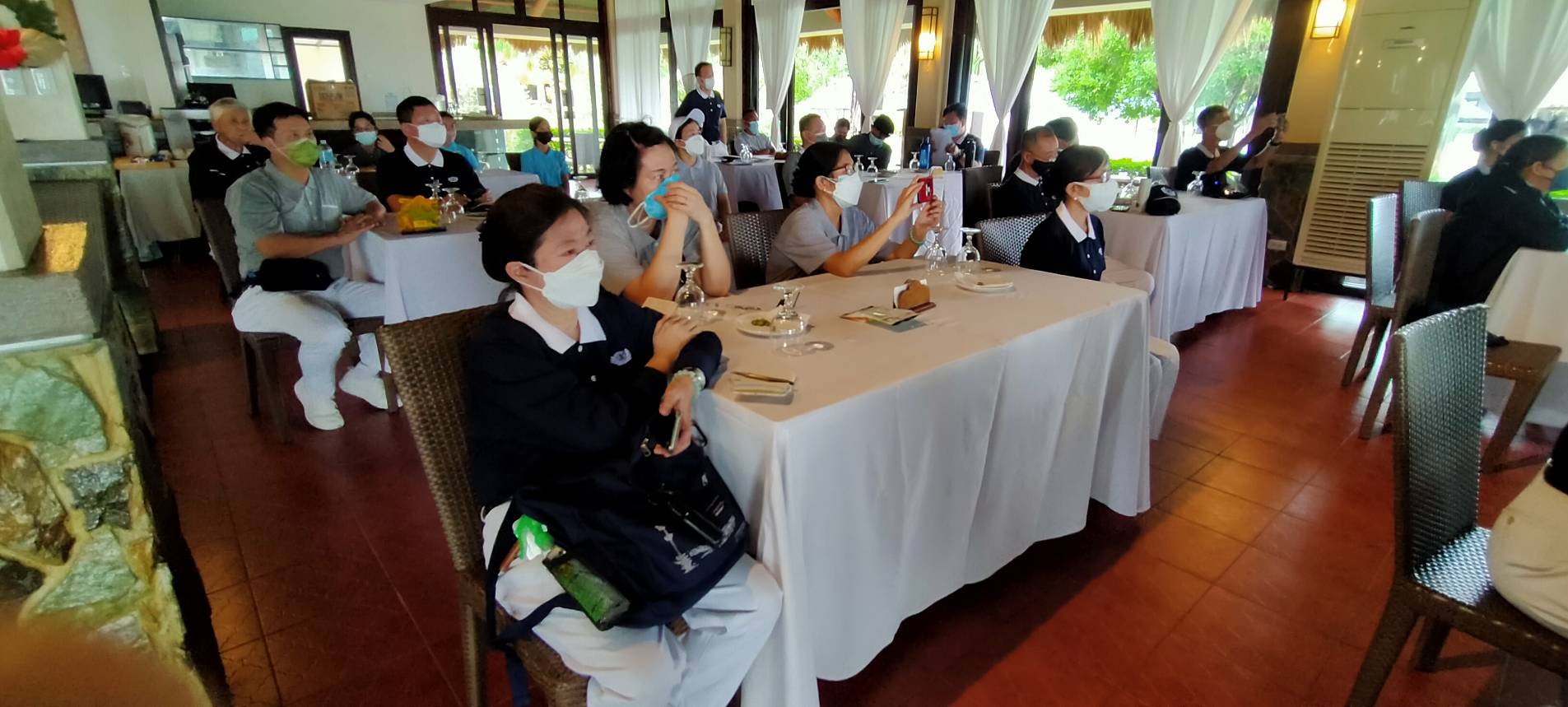 Volunteers are briefed on the current situation in Bohol's typhoon-stricken areas.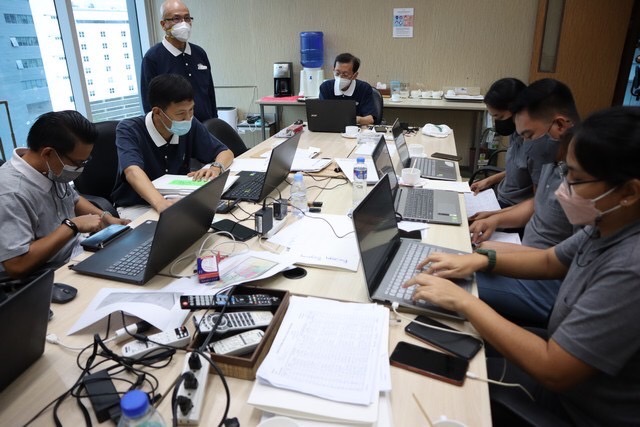 Cebu volunteers help encode the names of beneficiaries that will receive aid.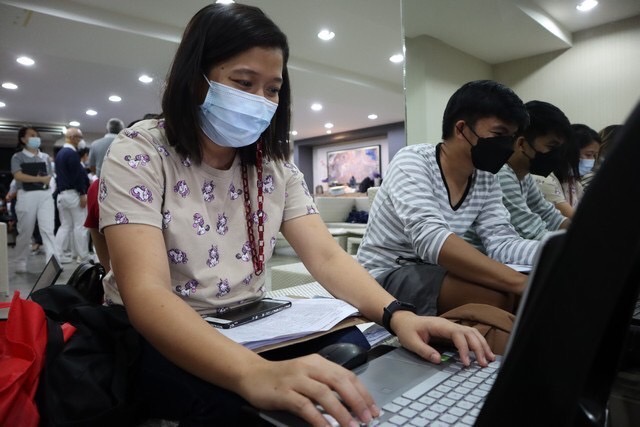 Bridgette Dianne Rama, who offered to assist in encoding beneficiaries' names, considers herself "blessed despite the fact that the typhoon also destroyed the ceiling of our home. There are far more people who are in worse states," she says.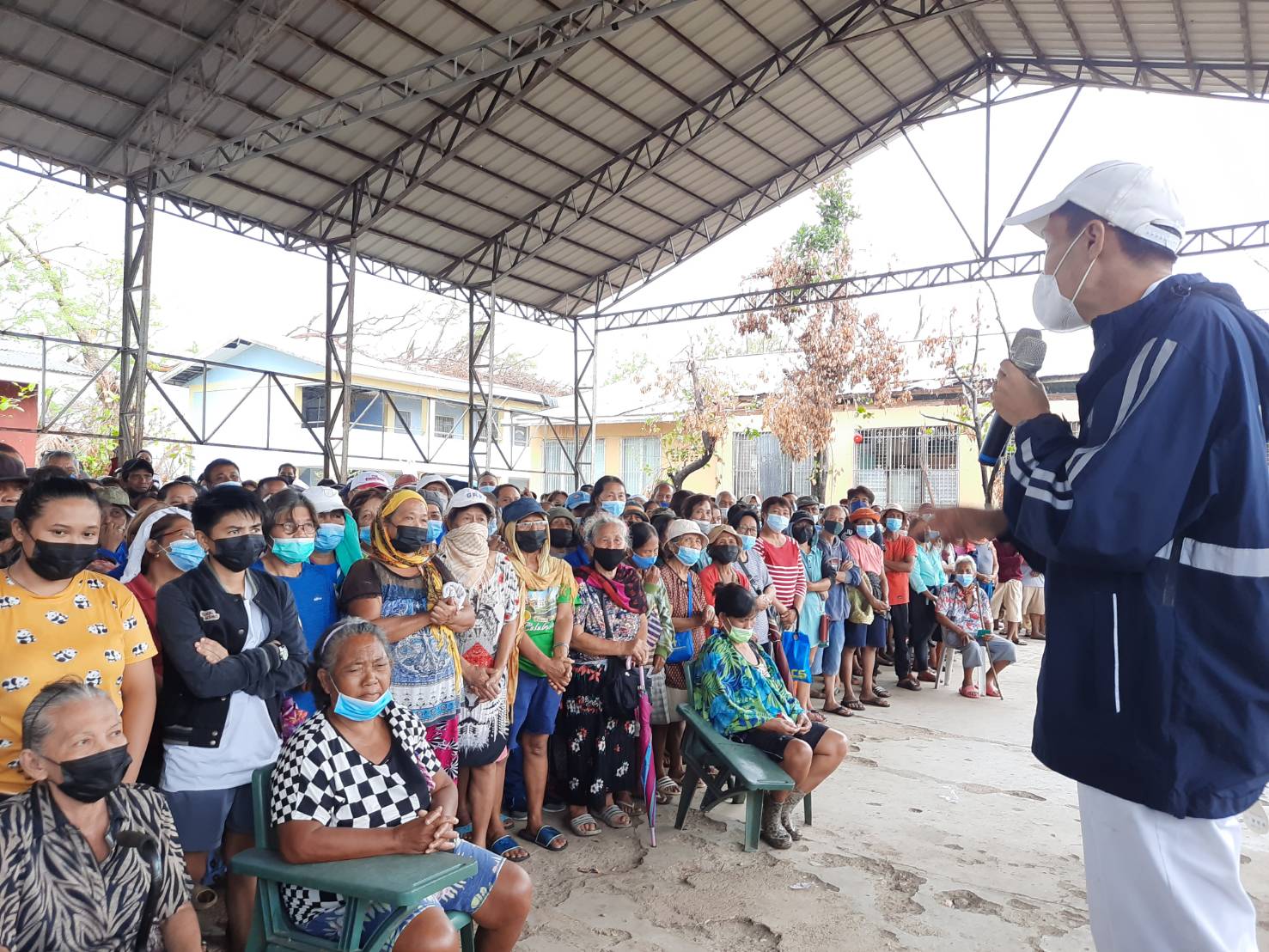 Beneficiaries in Barangay Ocaña, Carcar, Cebu, listen as a volunteer assures them of Tzu Chi's help.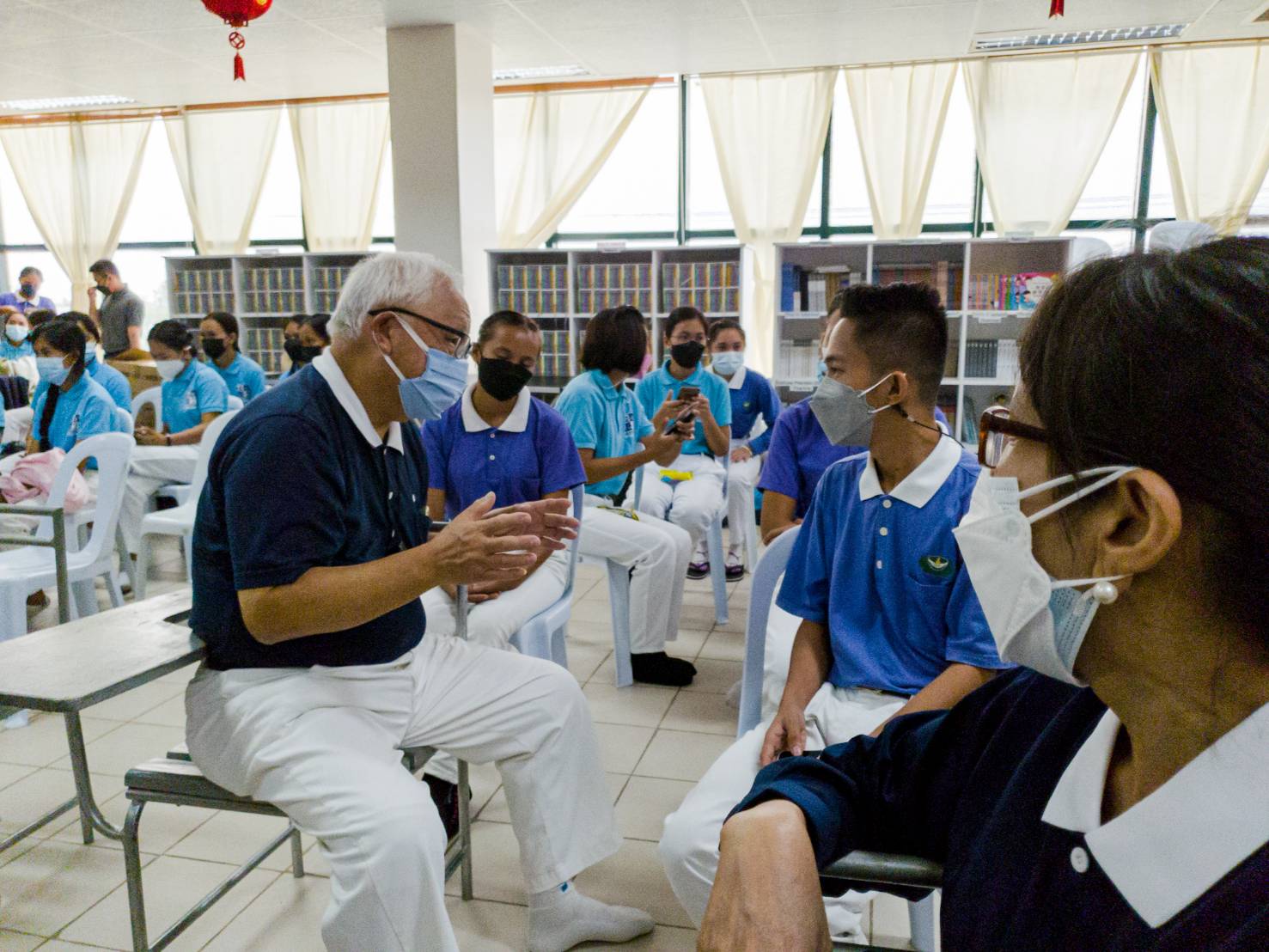 In Bohol, Tzu Chi scholars listen as a volunteer explains relief operations.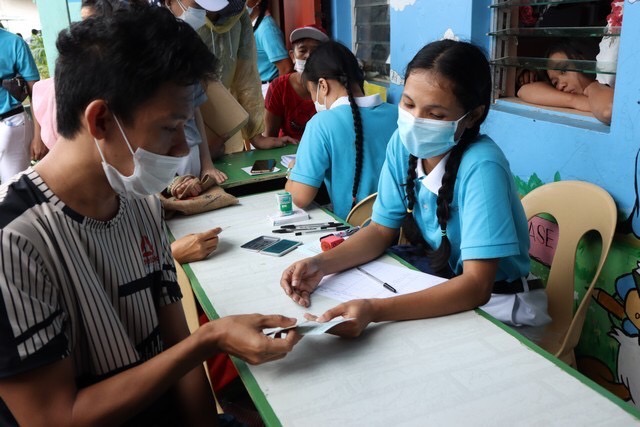 A typhoon victim receives her relief card from a Tzu Chi scholar.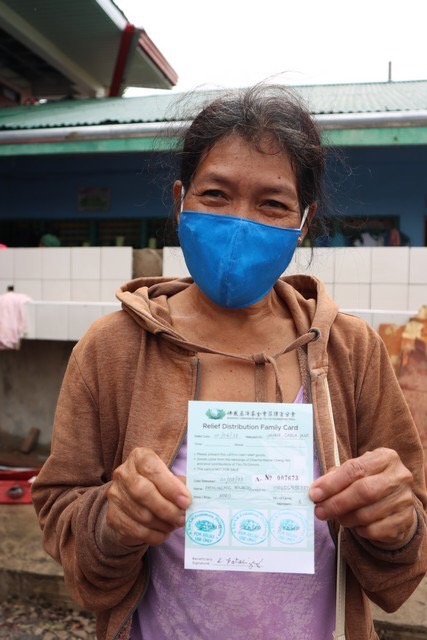 A beneficiary happily holds up her Tzu Chi relief card.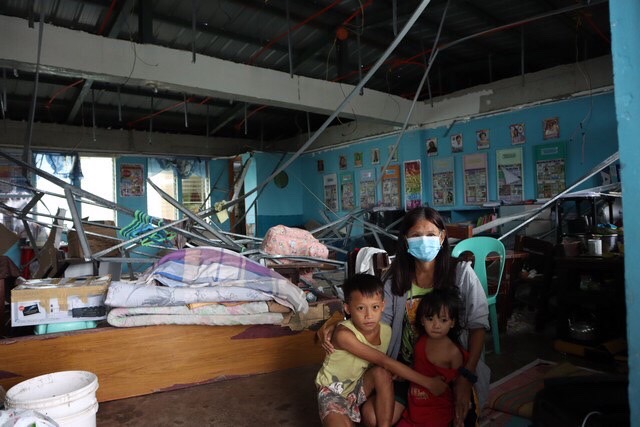 Ibo Elementary School in Lapu-Lapu City, Cebu, serves as a temporary home for 55-year-old Marietta Sembrano, her daughter, son, daughter-in-law, and grandchildren. But the shelter itself is not safe as its ceiling frame of the classroom they're staying in collapsed.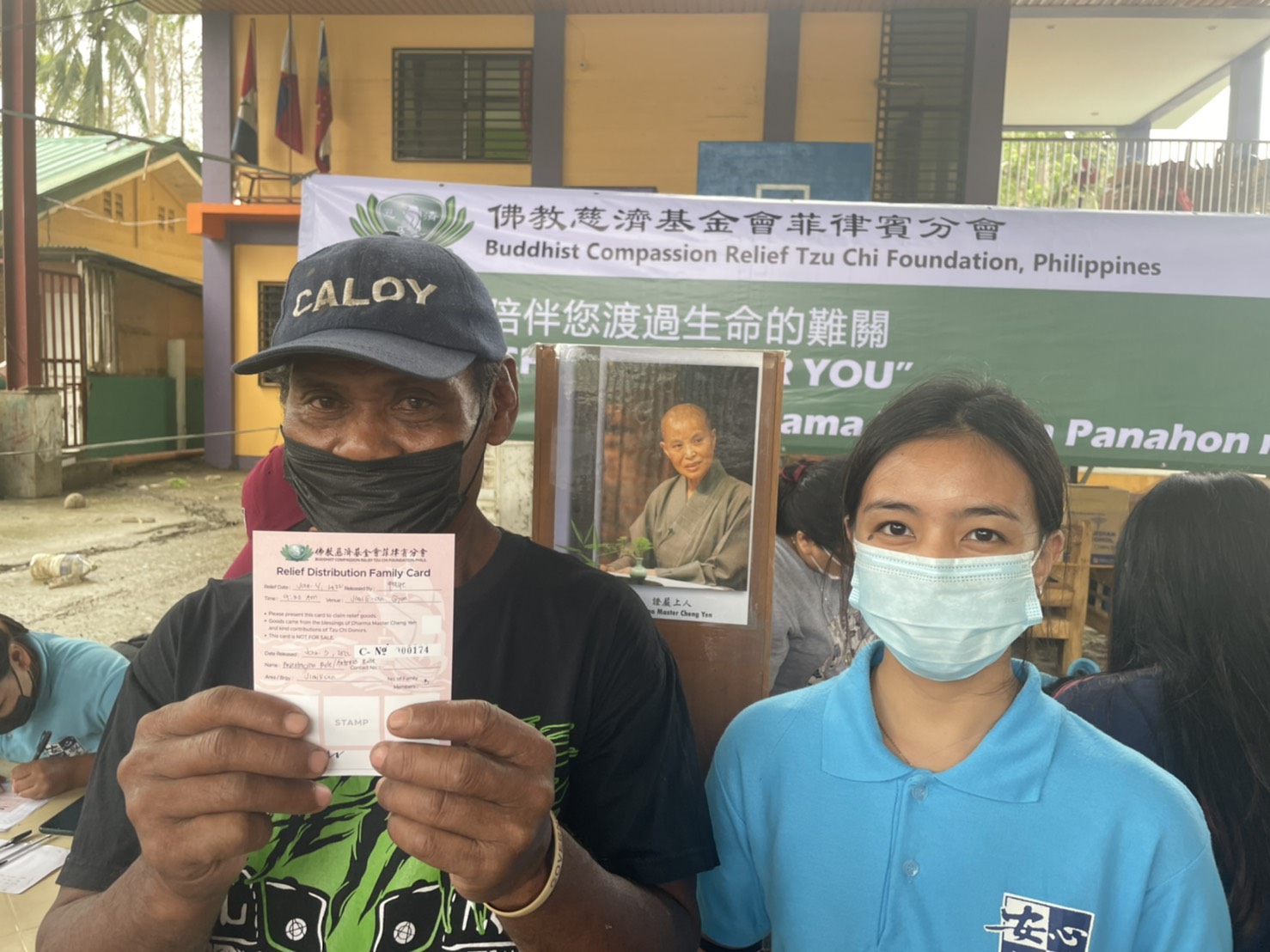 A beneficiary from Barangay Jimilian holds up his relief card while posing with a Tzu Chi scholar.
Go Back