Montalban scavengers find community and dignity in trash
Scavengers of Montalban, Rizal, are proud of their profession.
By Joy Rojas
"There's cash in trash" is a common saying among those in the business of rummaging through junk shops and dumpsites for discarded items they can use or sell.
For the scavengers of Montalban, Rizal, there's more than cash in trash—there's camaraderie and dignity in it too.
Last October 31, 671 scavengers received the first of three tranches of rice and relief goods from Tzu Chi Foundation Philippines at the Ynares Multi-Purpose Covered Court in Barangay San Isidro, Rodriguez, Rizal.
Among them were the 236 members of the San Isidro Montalban Classifier Association (SIMCA), headed by Alejandro Teodoro III. "We help each other out," says Teodoro. "When someone is sick or has a family member who passed away, we try to extend financial assistance, no matter how small."
A member of the marines and former bodyguard, Teodoro, 53, gave up this life to become a scavenger. As president of SIMCA, he tries to create an organized community among the poor. "I'm not ashamed of it," he says of his profession proudly. "Through scavenging, our members have seen their children become teachers and engineers."
The sense of community explains why Francia Cariso left her job as a house helper after only a month to rejoin her fellow scavengers. "I missed the company of my friends," said Cariso, 33, a member of SIMCA and scavenger for 12 years.
She also missed the thrill of the hunt. Using cloth gloves and a metal stick, she'll sift through smelly, filthy garbage for plastic bottles, metal scraps, cardboard, tin cans, and other recyclables to sell. Depending on what she finds, she'll make P300-P500 by day's end. Once, she found a gold bracelet and sold it for P19,000.
In her 18 years as a scavenger, Mercylyn Solana has yet to come across a big-ticket item like Cariso's gold bracelet. But the single mother who does short-term work as a domestic helper has found something better: a job that affords her a certain amount of freedom while still being able to raise her daughter Mary Ann on her own.
In fact, Solana didn't seek out a scholarship for Mary Ann on purpose "because I wanted to prove to myself that I could support her on my own efforts," she says.
Now done with college, Solana's daughter does her mother proud by accompanying her to the sanitary landfill. "Sometimes she helps me," she says. "She'll say, 'There's nothing to be ashamed of. This is our life and this is what sent me to school.'"
On October 24, Tzu Chi volunteers organized the first of three rice and relief distribution tranches for scavengers from Payatas, Quezon City.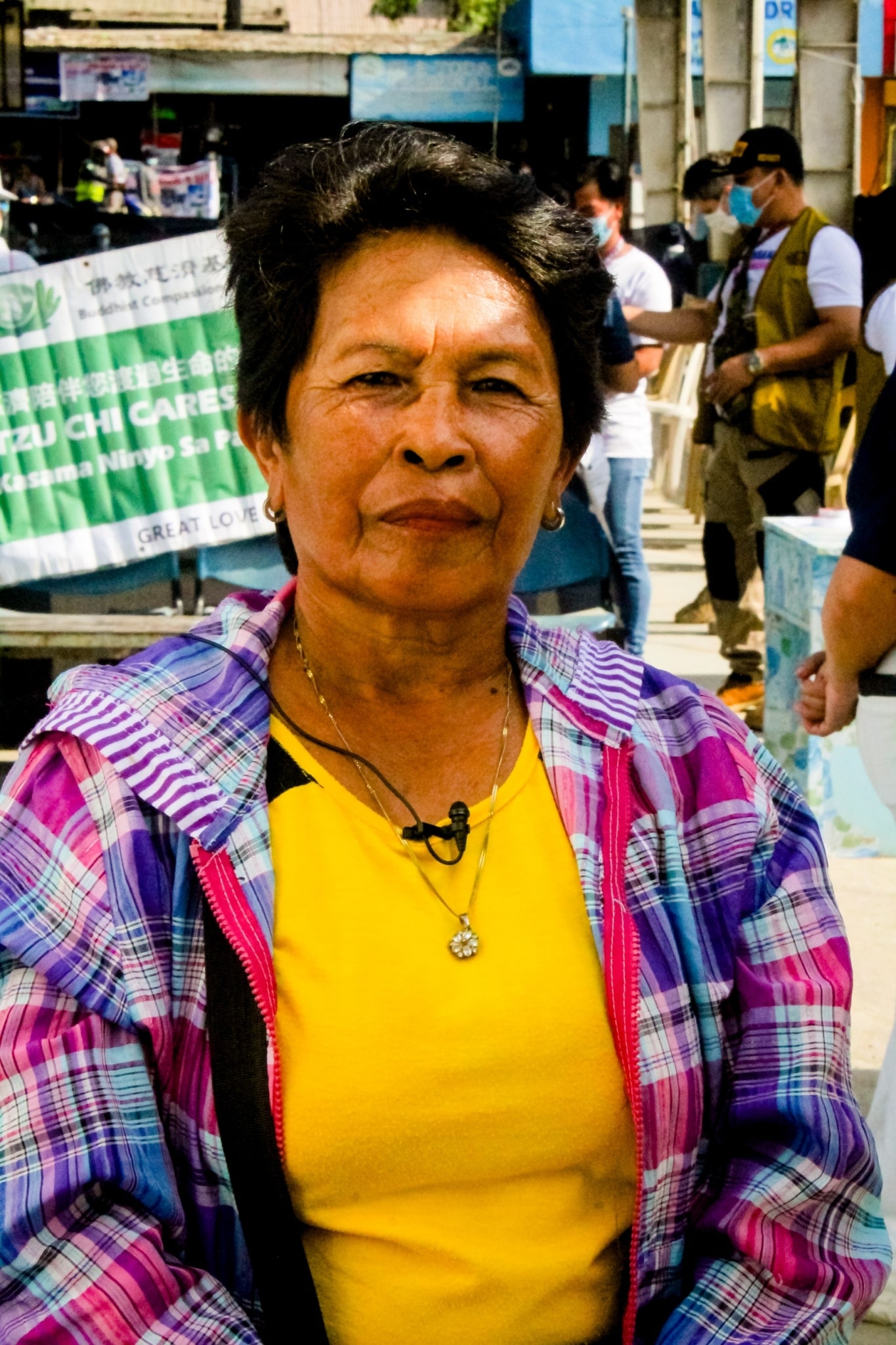 Single parent Mercylyn Solana was able to raise her daughter Mary Ann through her modest earnings as a scavenger for 18 years.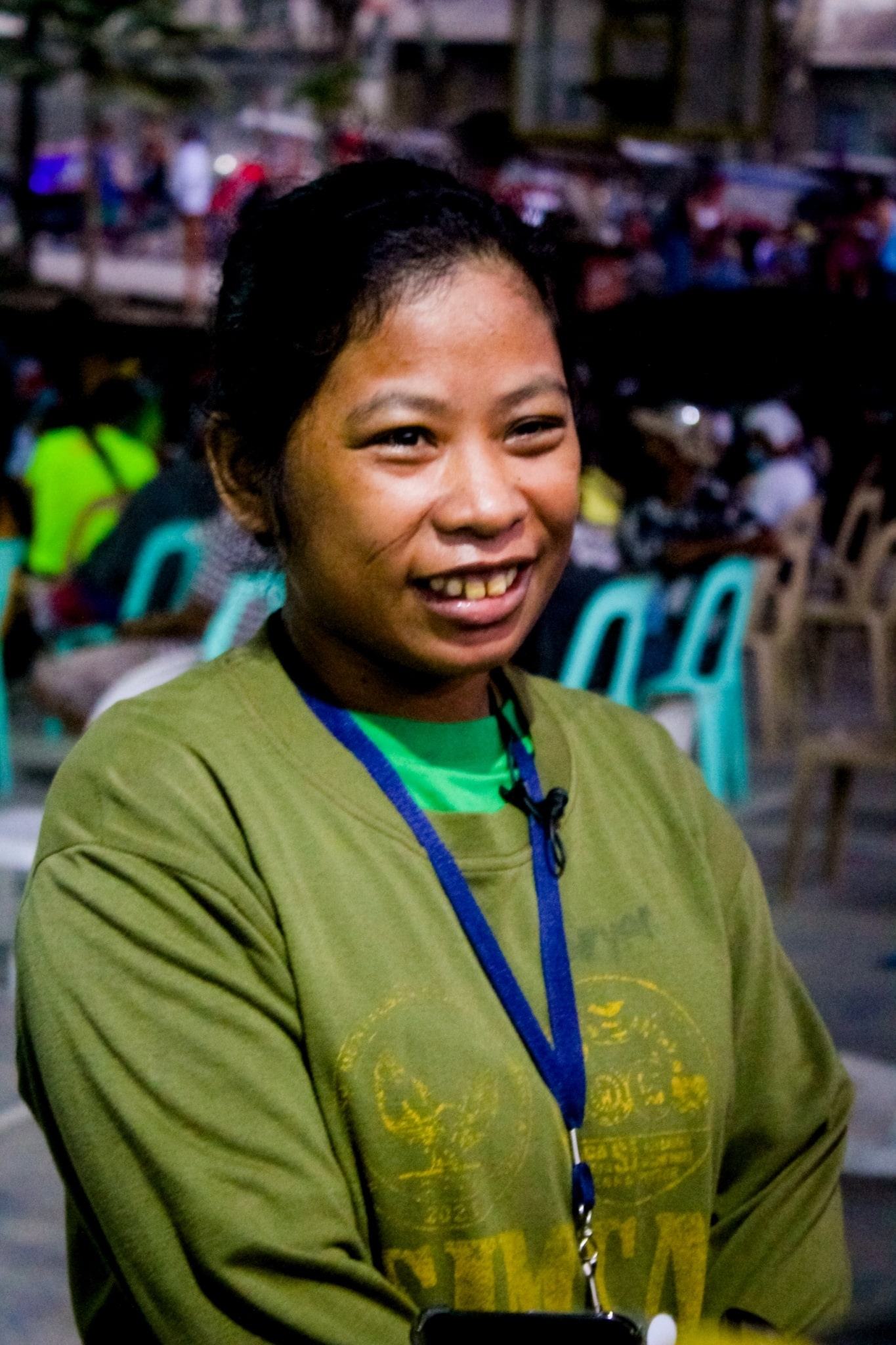 A scavenger for 12 years, Francia Casiro enjoys the camaraderie with fellow scavengers.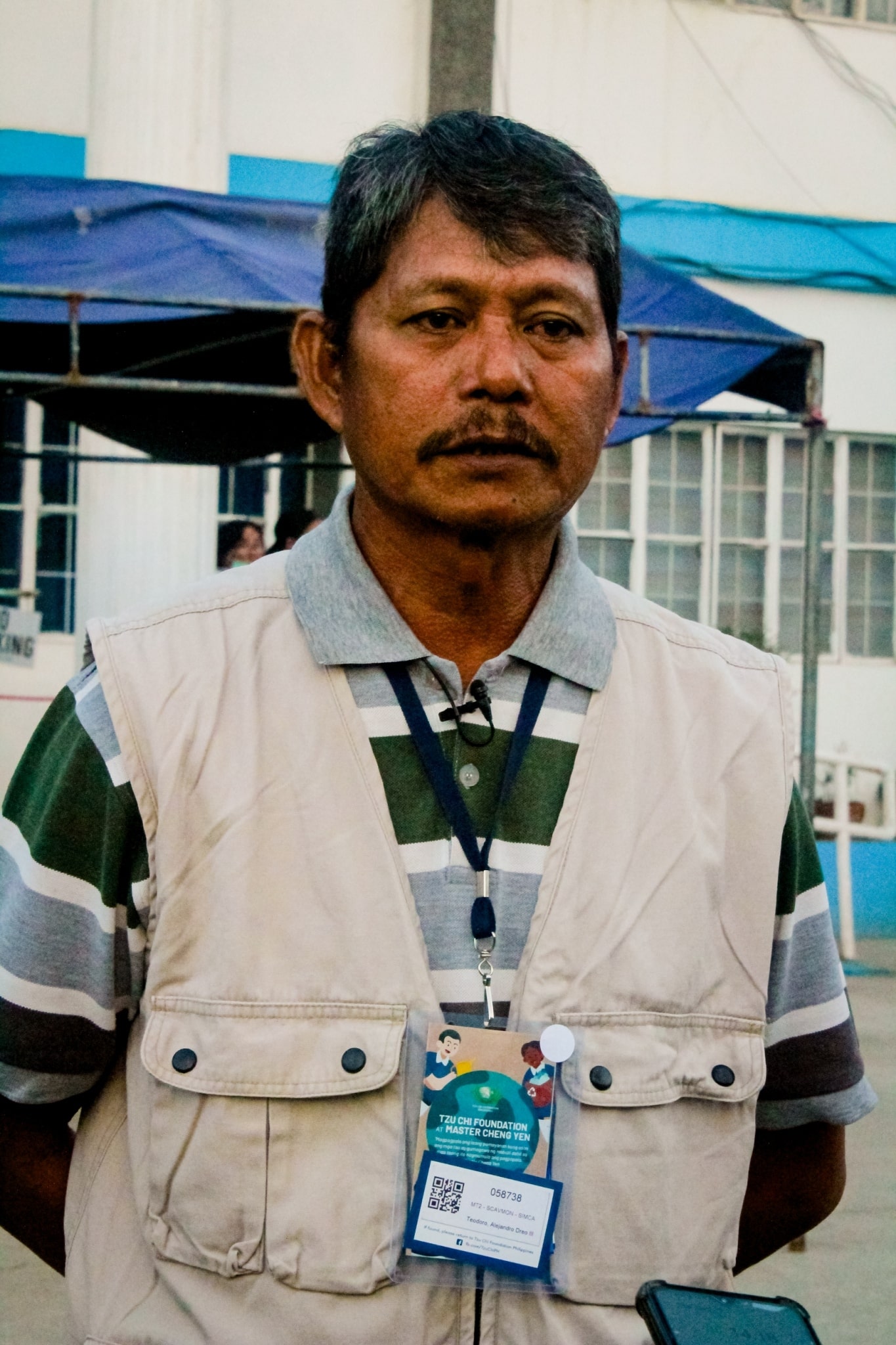 San Isidro Montalban Classifiers Association (SIMCA) President Alejandro Teodoro III was a marine and former bodyguard who left that life to live and work among scavengers.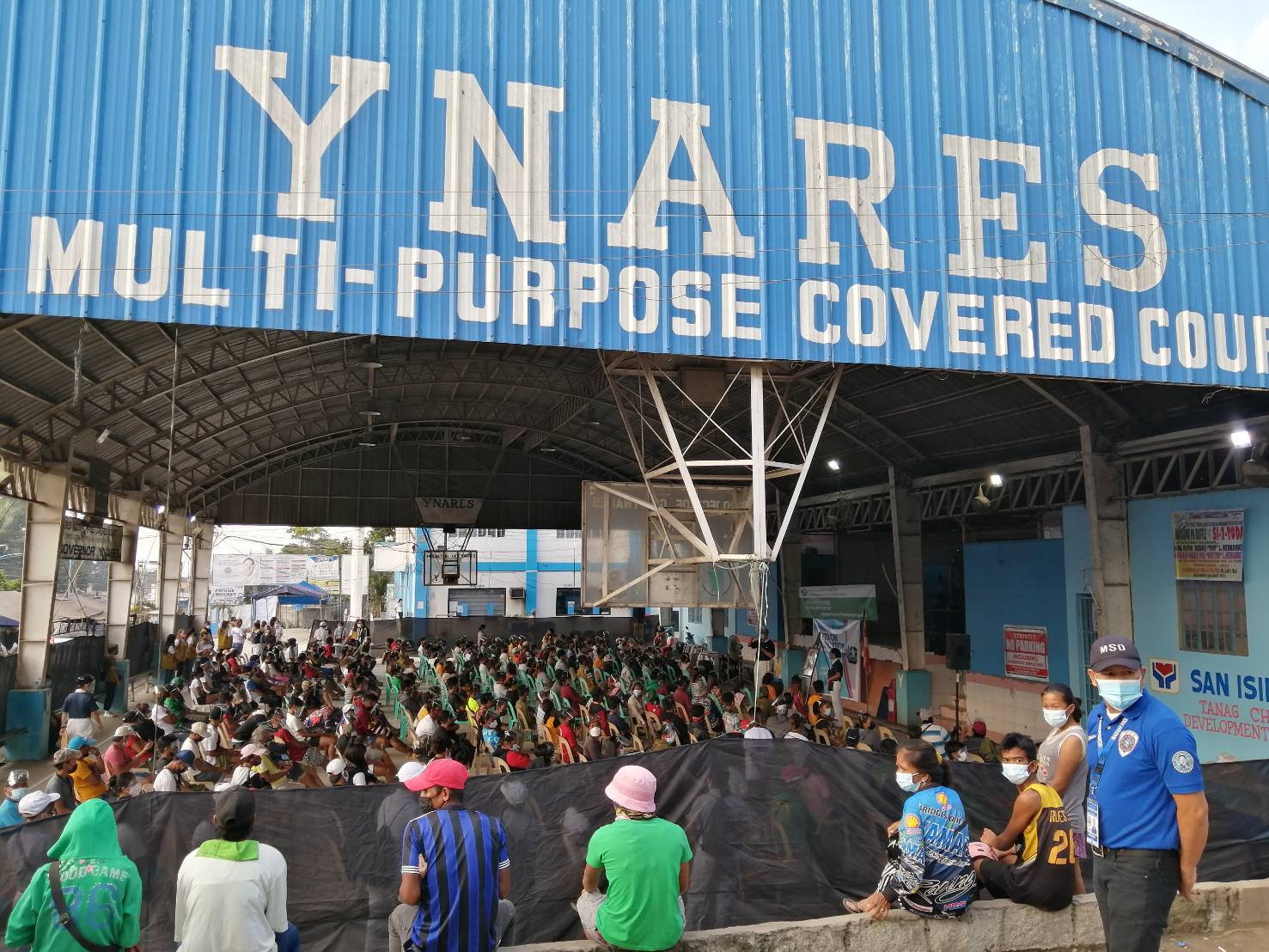 Montalban, Rizal's scavengers arrived in three batches at the Ynares Multi-Purpose Covered Court.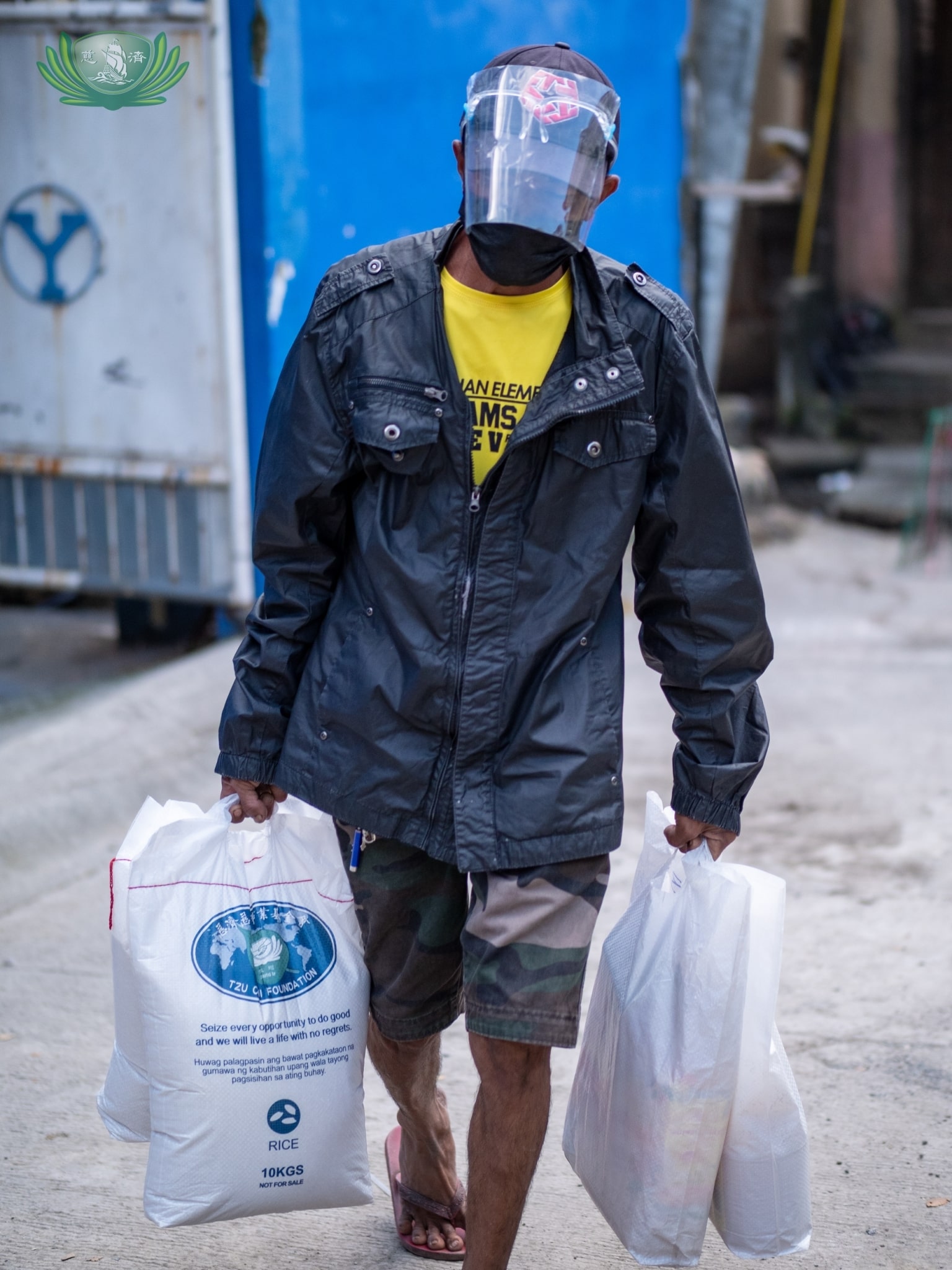 Scavengers received two 10-kg sacks of rice and bags of assorted grocery items.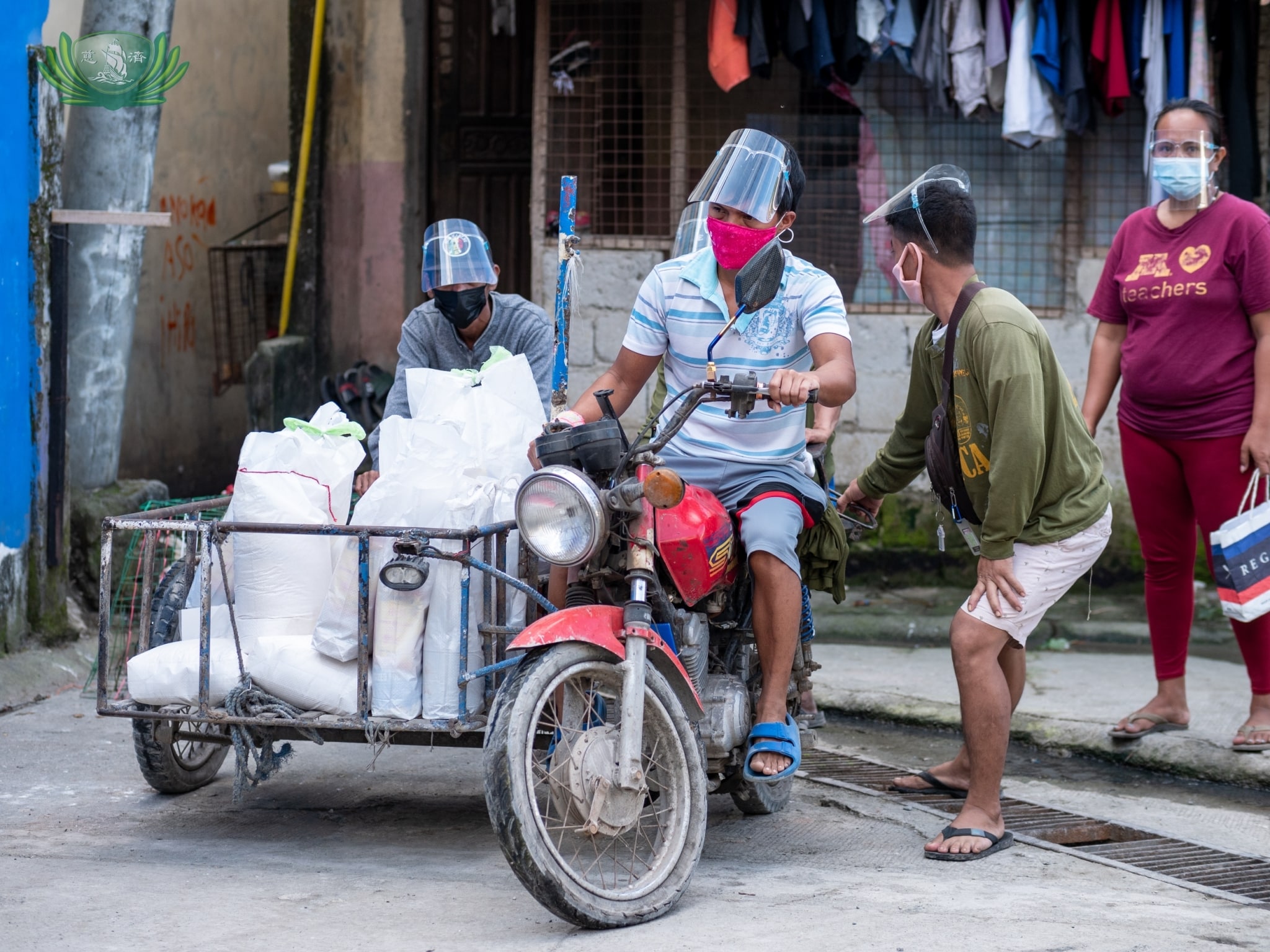 Scavengers transport their relief goods in a sidecar.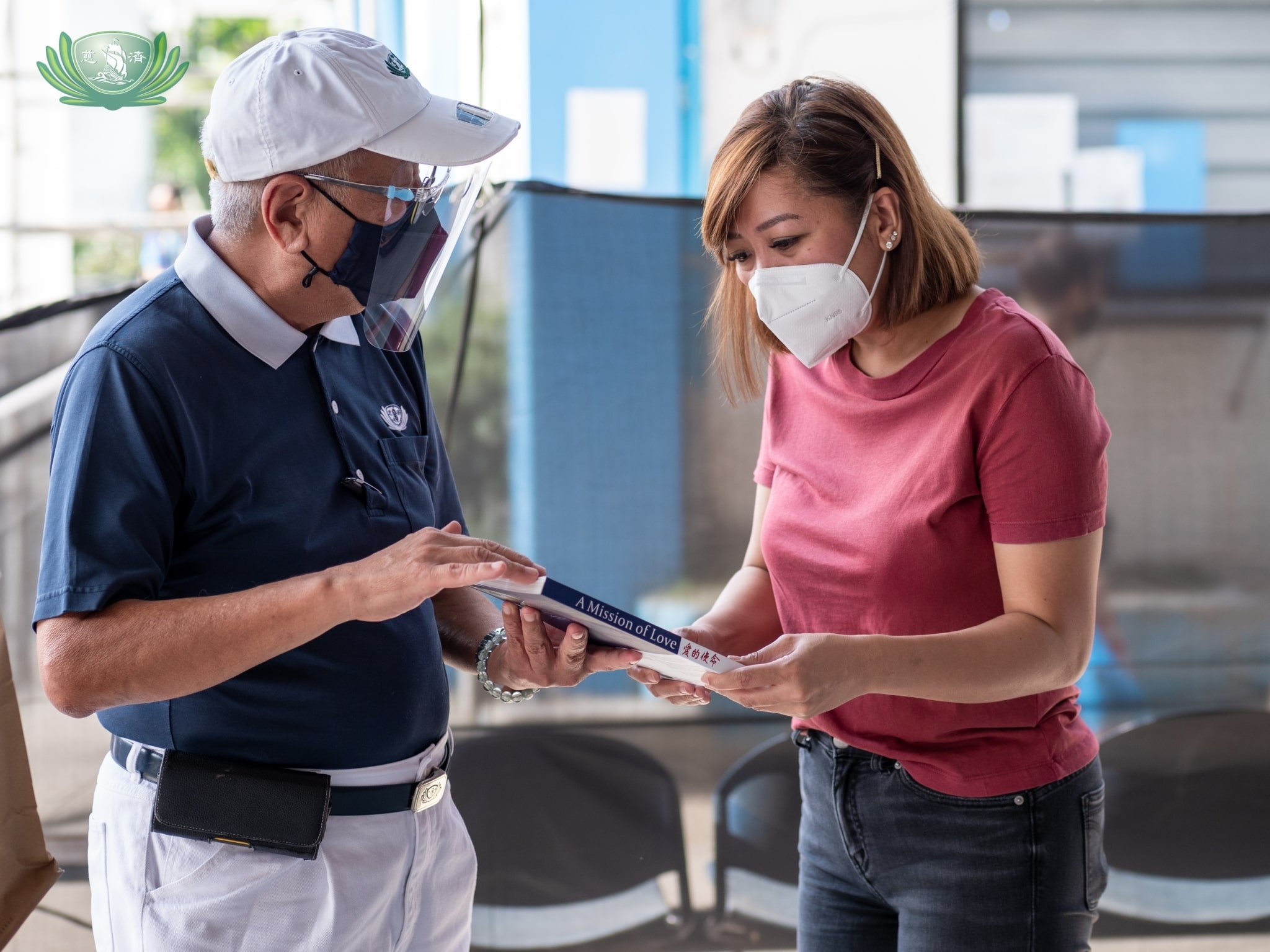 Tzu Chi Philippines CEO Henry Yuñez (left) presents San Isidro Barangay Captain Karen Mae Hernandez with a token of appreciation.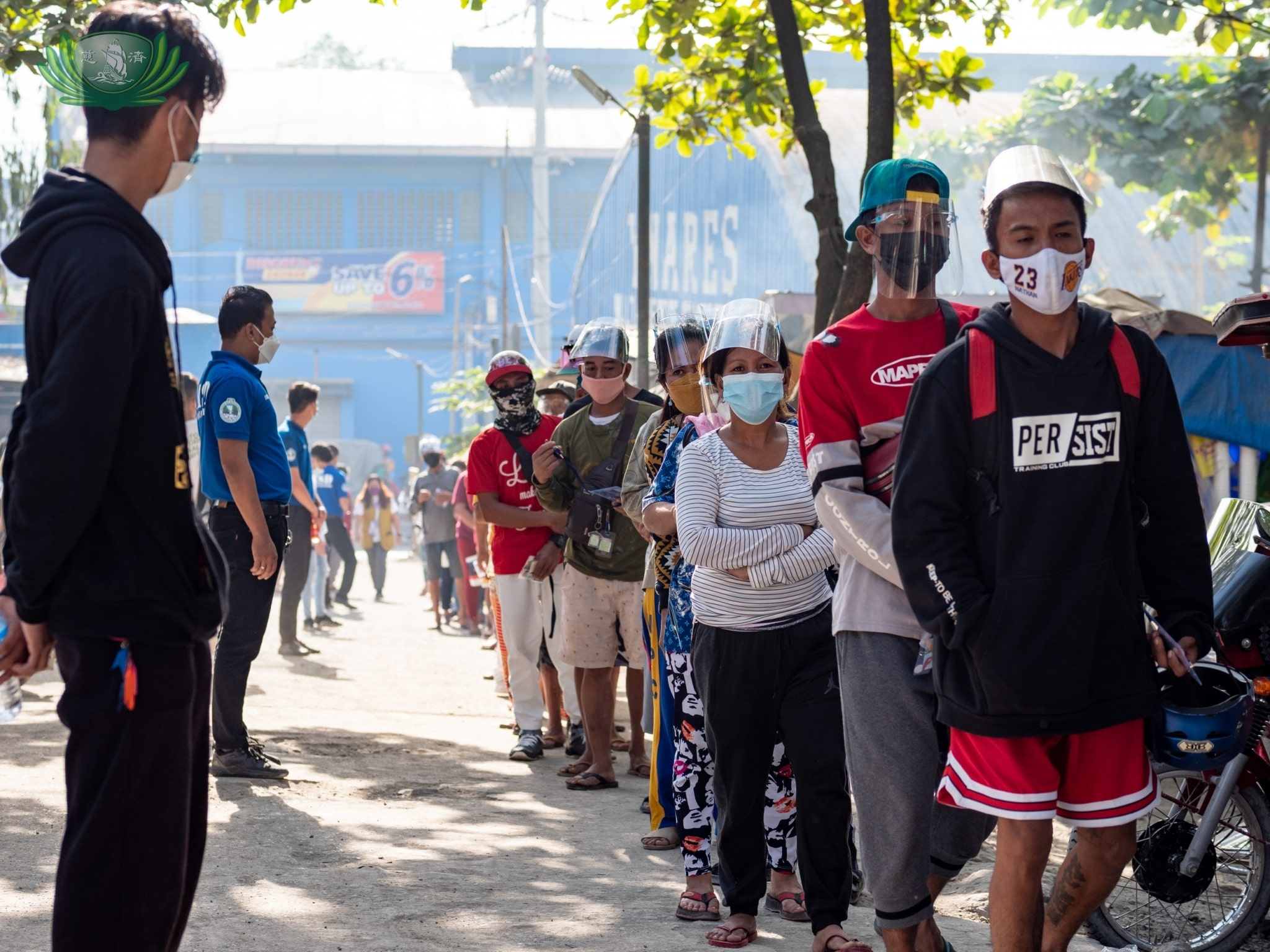 Wearing face masks and face shields and practicing social distancing were observed during the distribution.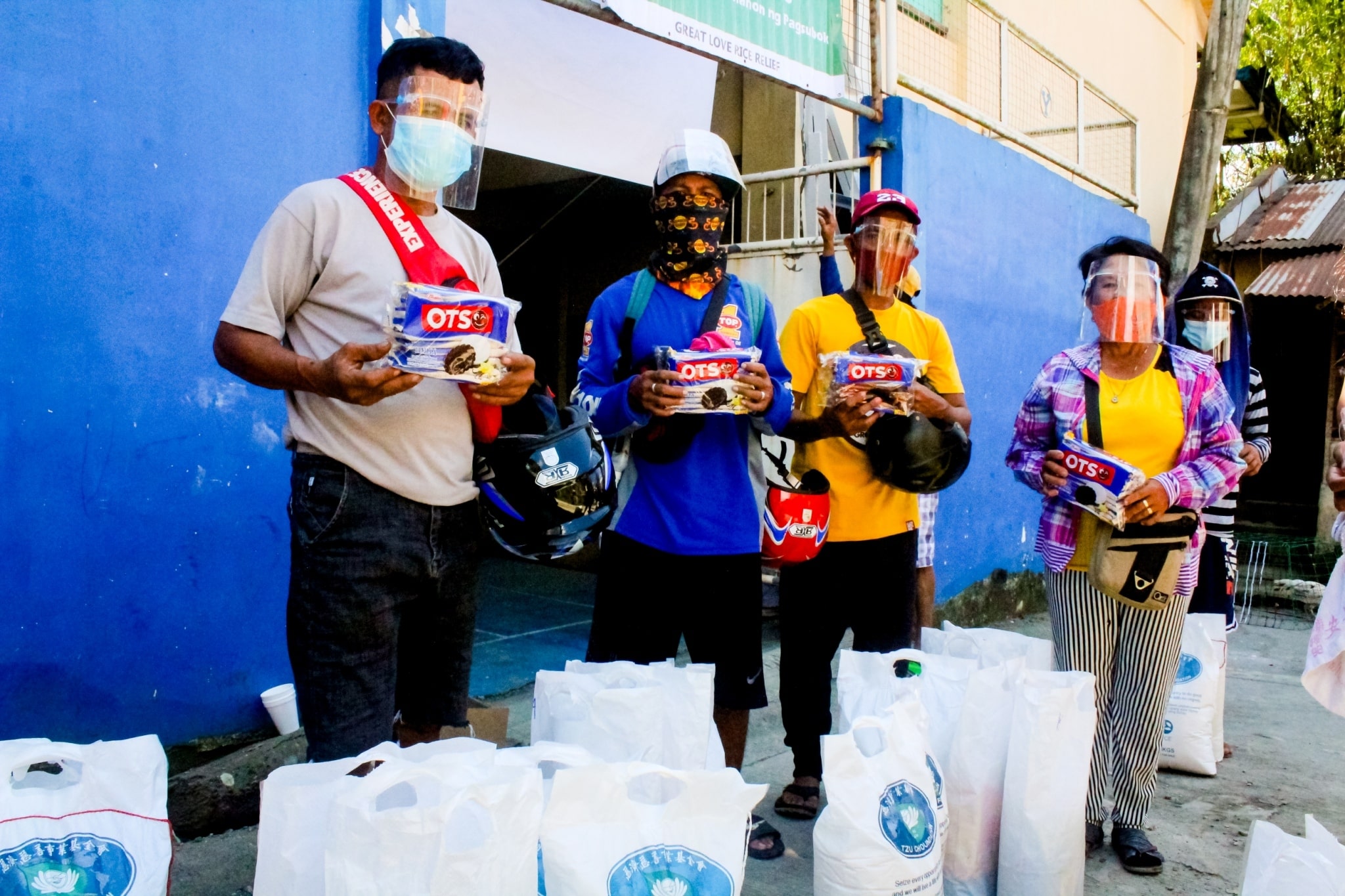 Biscuits were part of the grocery items given to beneficiaries. The bags also contained soy sauce, sugar, vinegar, noodles, cooking oil, and laundry and bath soaps.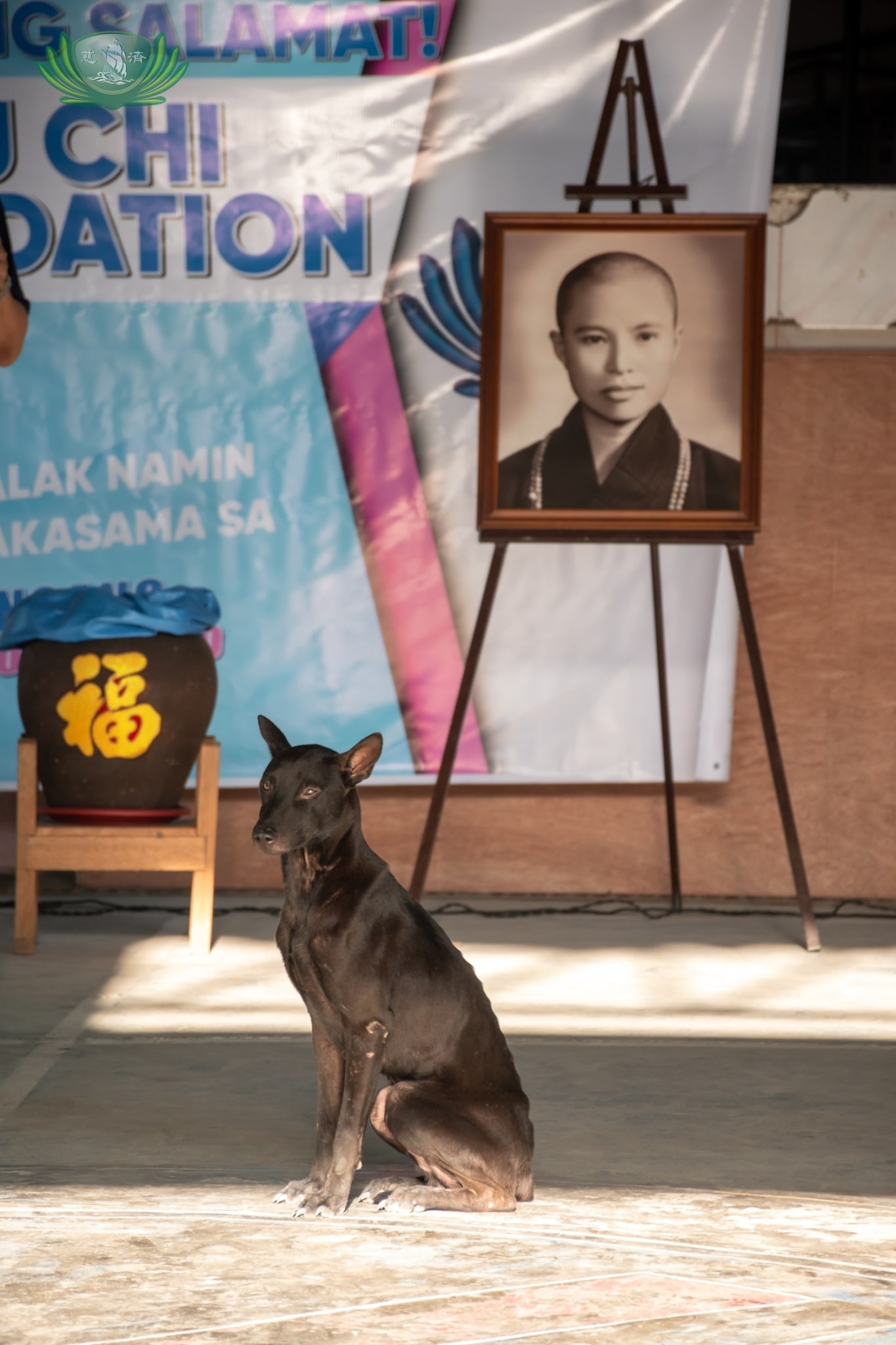 A stray dog appears to guard the portrait of Dharma Master Cheng Yen.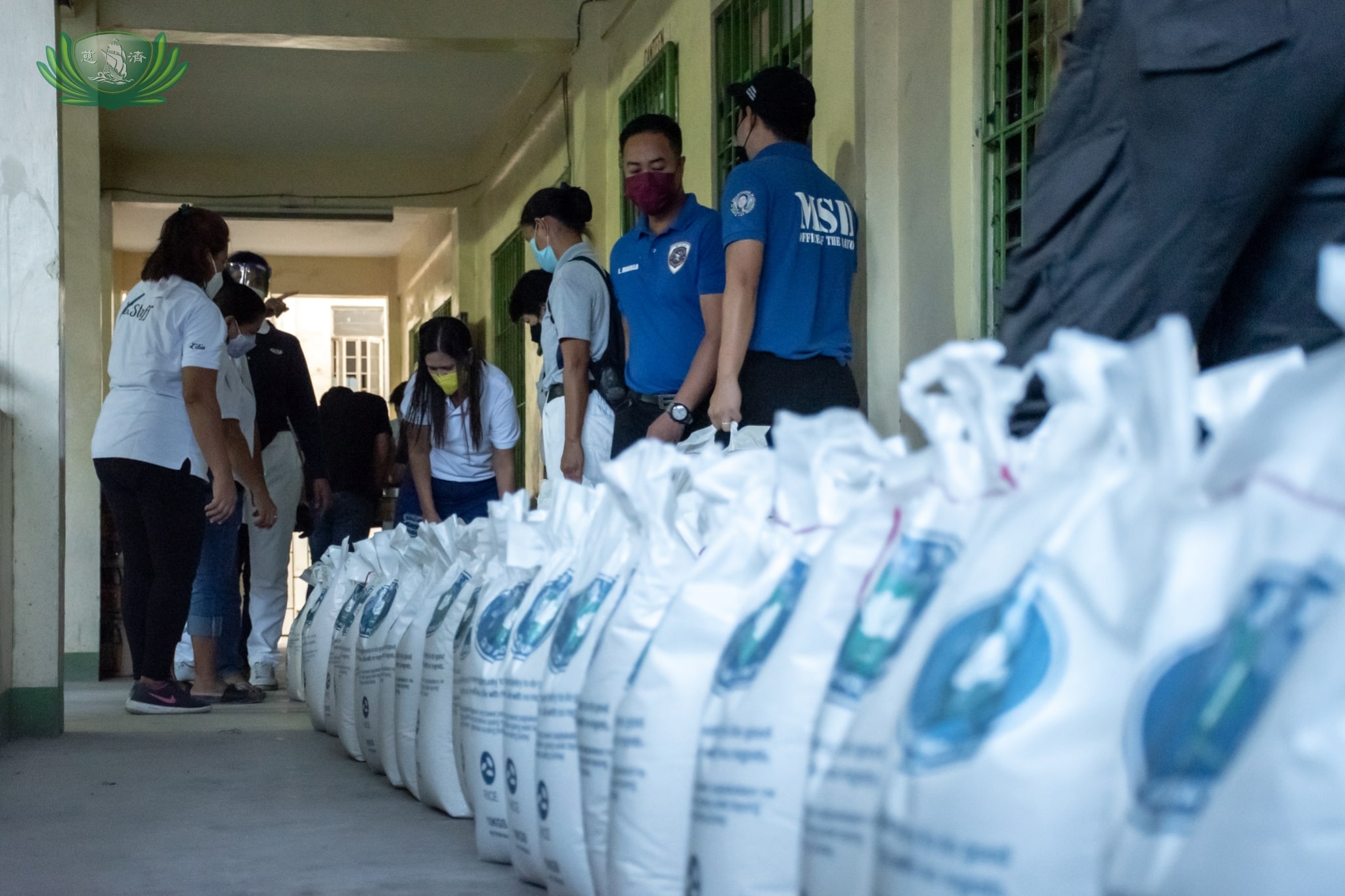 Sacks of rice are lined up for beneficiaries to claim.
Go Back