Three lives changed by a Tzu Chi scholarship
The program impacts both students and their families
By Joy Rojas
Ordinarily, people don't make a big deal about missing a meal; perhaps they weren't hungry at the time, or happen to be on a diet. Whatever the case, they usually make up for it by eating what they like when they feel like it. Food, after all, is everywhere and always at their disposal.
But not everyone has that luxury. Growing up in Samar, Ma. Christine Joy Cabuello, 22, recalls the times when there literally was no food to put on the table. "A lot of times," she says. "I was raised by my grandmother, not my biological parents, so our resources were tight. It's hard to make money in the province where there's less opportunities."
Unable to hold back tears at the memory of her early struggles, she admits to questioning God about her miserable situation. "I'd ask, 'Why us? Why do I have to go through this kind of situation?' I think I don't deserve this."
Determined not to be a burden to others, she became self-supporting at Grade 12 and now lives in Manila with the family whose child she tutors. Despite the hardships she's had to endure, Christine Joy maintains a positive attitude, mindful of the lessons to be gained from her trials. "At the end of the day, I still thank Him because this life is already a blessing," she says. "I do believe that everything that's happening has purpose. Eventually I will learn from it."
Like millions of Filipinos, Rizalin Mae Noble went through a lack of food security during the pandemic. Trouble began when her stepfather lost his job as a security guard after being diagnosed with COVID-19. Yet even as a tricycle driver, he barely made ends meet in the months of lengthy lockdowns. To feed their family, he and Rizalin's mother took out loans from relatives. "We would eat less so the food would last till dinner," says Rizalin, 20. "Especially with rice, which is so expensive these days."
Even a farmer like Gerald P. de Guzman isn't spared from the challenges of food security. According to the 22-year-old of Aeta descent who lives and farms with his grandfather Poly Santos in the mountains of rural Barangay Camias, Porac, Pampanga, it's factors like typhoons and stingy middlemen that affect the sales of their sweet potato, taro, purple yam, banana, string beans, and bitter gourd.
The pandemic only added to their woes. "People were very strict. They didn't allow sellers from outside to enter our community," he says. Resources to purchase food and other basic necessities came by way of government aid.
Ultimately, education paves the way to a better life, and Christine Joy, Rizalin, and Gerald are experiencing that for themselves as scholars of the Tzu Chi Foundation. Open to financially challenged youth and available in partner schools, Tzu Chi's scholarship program for students in the elementary, high school, and college levels covers tuition fees and allowances for transportation, meals, books, and projects. Values formation taught through a monthly humanities class helps shape scholars into morally upright citizens. And regular rice and grocery distributions ensure that scholars and their families never go hungry.
"It's a big help, especially for my expenses like food, transportation, and board," says Gerald, a third year Bachelor of Science in Agriculture (major in Crop Science) at Pampanga State Agricultural University, and one of the new scholars from Pampanga. With his studies now taken care of, he can focus on turning his dreams into reality. "Farmers are my inspiration," he said during a home visit from Tzu Chi volunteers. "When I graduate, I want to help others who have problems with their crops. I can also share good teachings with my fellow youth."
Rizalin, whose application was approved during the pandemic, says the scholarship program "doesn't just help students, it helps their families too." Money meant for her education was used to put up a small variety store for her mother, thus providing additional income for the family. "Thank you to Tzu Chi and the donors of the scholarship program," says the third year public administration major from the University of the Philippines in Diliman. "May you extend your help to more people like me."
For Christine Joy, a scholarship to a Bachelor of Science in Education (major in English) at the Pamantasan ng Lungsod ng Maynila isn't just a well-deserved godsend in a difficult life. It's a chance to practice what she's learned from Tzu Chi—to give without expecting anything in return. This she saw for herself when she encountered Tzu Chi in Samar as one of the survivors of Typhoon Yolanda (International name: Haiyan).
The first time this scholar received her rice allowance, she gave one 10 kg sack to a fellow scholar whose mother had just passed away. "He could use it to help feed visitors during the wake," she says. The other 10 kg sack went to the family of the child she tutors. "They were as surprised as I was, because I wasn't expecting to be given rice," she says. "But they were thankful too. Through Tzu Chi, I became a channel of blessings."
"To all the donors who are helping Tzu Chi, I'm very grateful to all of you. Without you and Tzu Chi, scholars like me would not feel that we deserve the love and support that's coming from you," she says. "Because of you, we're more inspired and motivated to do better, to become better versions of ourselves, to study harder. When someone believes in us, we feel that we are capable of doing more and giving more."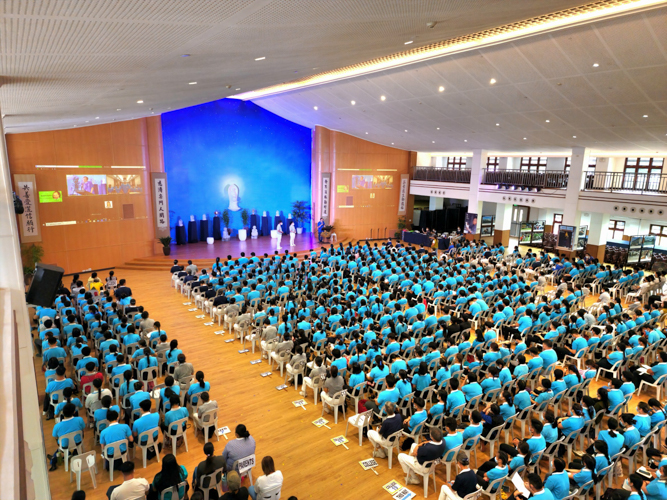 Scholars attended a humanities class on filial piety at the Jing Si Hall. 【Photo by Daniel Lazar】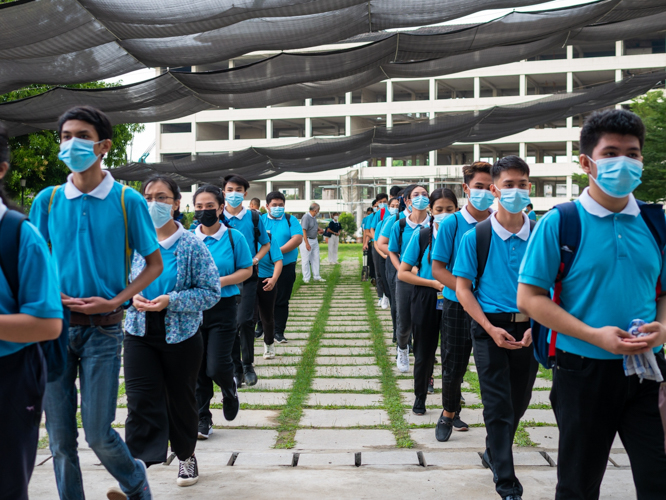 Scholars enter the Jing Si Hall in an orderly fashion. 【Photo by Daniel Lazar】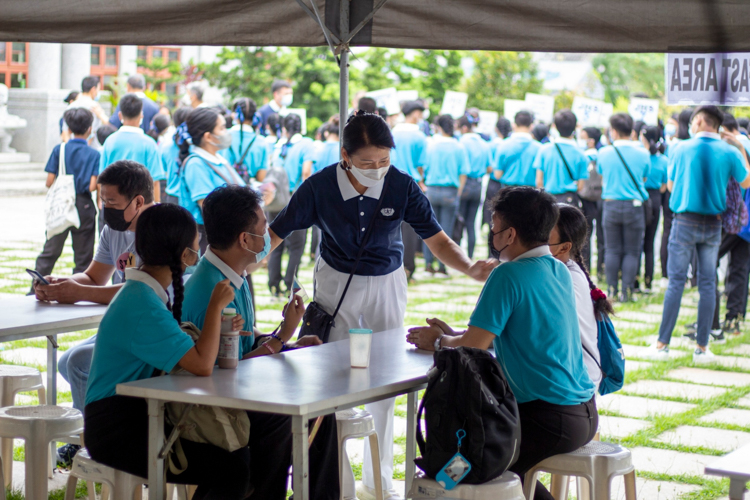 Tzu Chi Philippines Deputy CEO and OIC Woon Ng (standing) shares a light moment with scholars. 【Photo by Matt Serrano】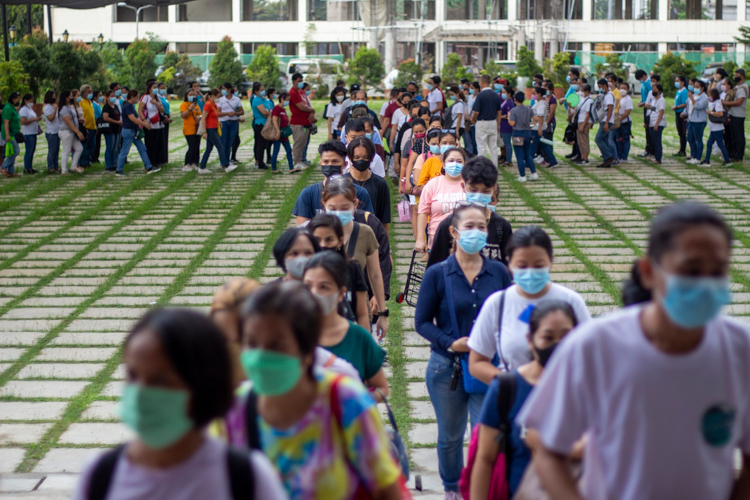 Parents file into the Jing Si Hall to join their scholar children for humanities class. 【Photo by Matt Serrano】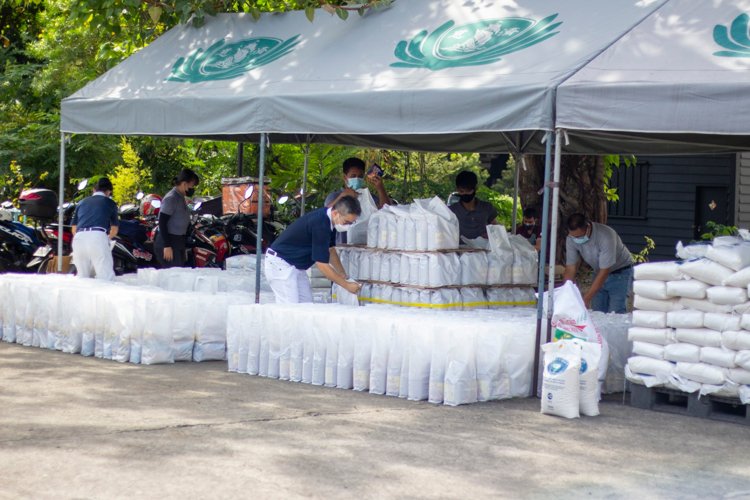 Volunteers prepare the sacks of rice and bags of assorted groceries for scholars to claim after humanities class. 【Photo by Matt Serrano】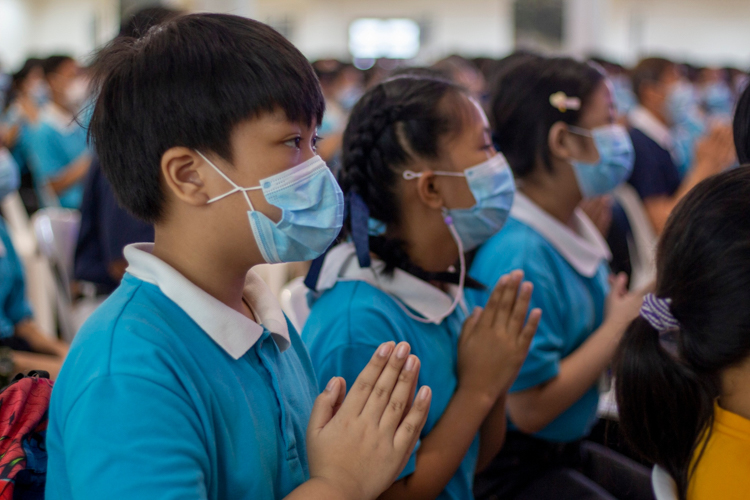 Scholars put their palms together in prayer. 【Photo by Matt Serrano】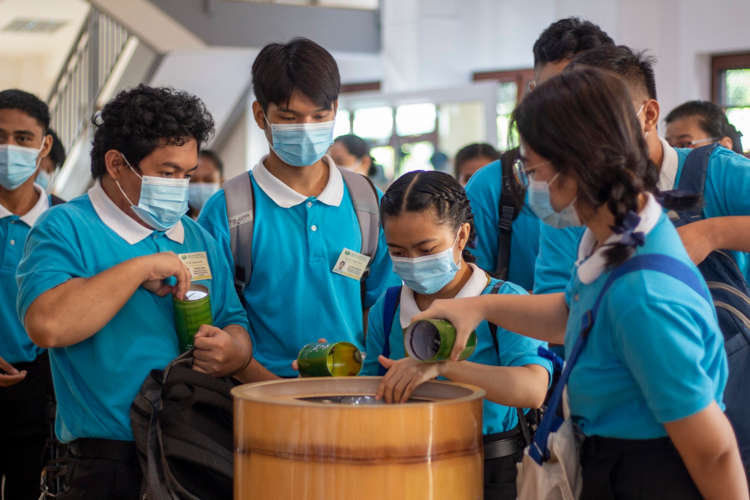 Dropping the coins they collected into a large coin back, Tzu Chi scholars become benefactors to people in need. 【Photo by Matt Serrano】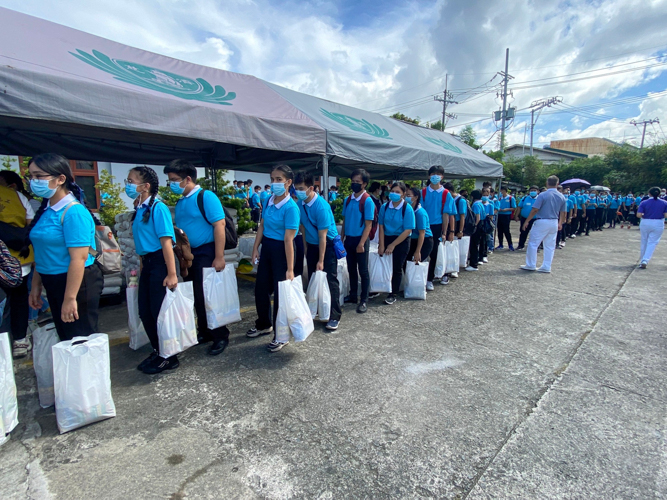 Each scholar received two sacks of 10 kg rice and a bag of assorted grocery items. 【Photo by Matt Serrano】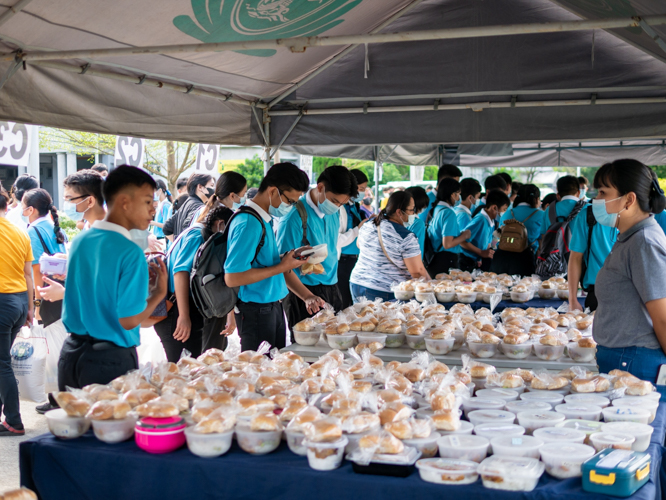 Scholars help themselves to a light packed lunch after humanities class. 【Photo by Daniel Lazar】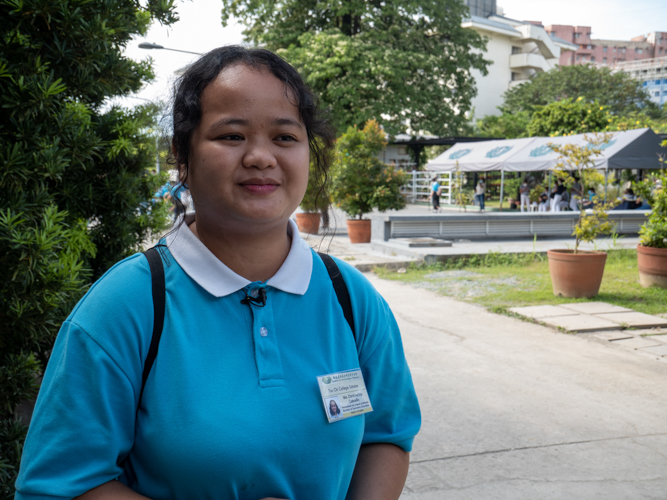 Ma. Christine Joy Cabuello is a second year Bachelor of Science in Education (major in English) at the Pamantasan ng Lungsod ng Maynila. "Because of Tzu Chi and the donors, we're more inspired and motivated to do better, to become a better version of ourself, to study harder."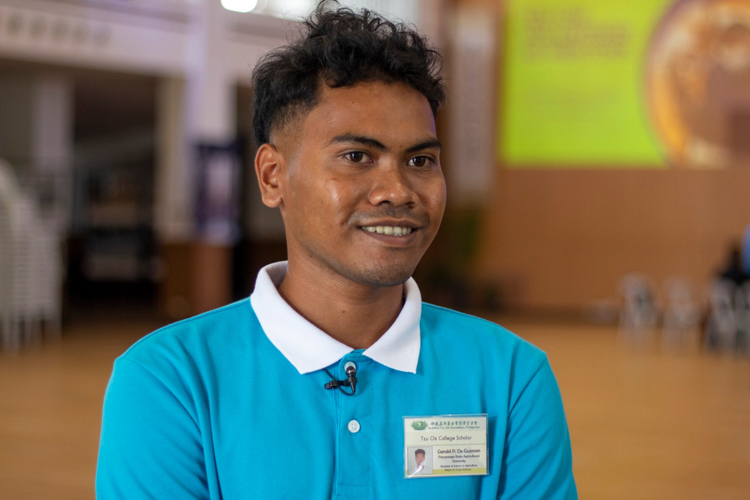 Gerald de Guzman is a third year Bachelor of Science in Agriculture (major in Crop Science) at Pampanga State Agricultural University. "When I graduate, I want to help others who have problems with their crops. I can also share good teachings with my fellow youth." 【Photo by Matt Serrano】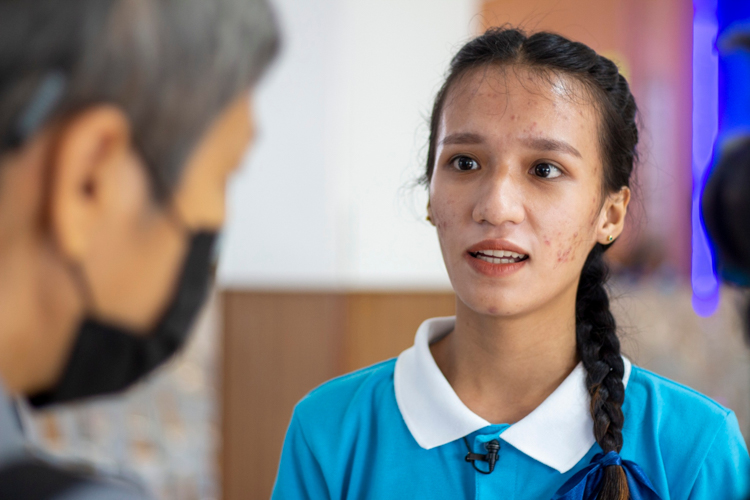 Rizalin Mae Noble is a third year public administration major from the University of the Philippines in Diliman. "Thank you, Tzu Chi and donors. May you extend your help to more people like me."【Photo by Matt Serrano】
Go Back