Odette victims in Leyte receive financial assistance.
Almost 20,000 families from Liloan, Southern Leyte claimed their cash aid.
By Joy Rojas
As of January 8, 2022, Tzu Chi volunteers from Tacloban, Palo, and Ormoc released cash assistance to victims of Typhoon Odette with the cooperation of Metrobank.
Almost 2,000 families from Liloan, Southern Leyte went to Metrobank Sogod Branch in Southern Leyte to claim the cash aid from January 6 to January 7. Volunteers were on hand to assist and manage the continous arrival of typhoon victims who were given stubs indicating the amount that will be given to them. Family units with 1-2 members received P10,000, families with 3-4 members got P15,000, and families with 5 or more members received P20,000.
Those who got their cash relief were all smiles as they left the bank. They also extended their deepest gratitude to Tzu Chi Foundation for the immediate relief given to them, since the funds will help them rebuild their homes and restore their lives as well.
DSWD AUTHORITY SOLICIATION PERMIT NO. DSWD-SB-00004-2022, Nationwide. Valid until August 5, 2022.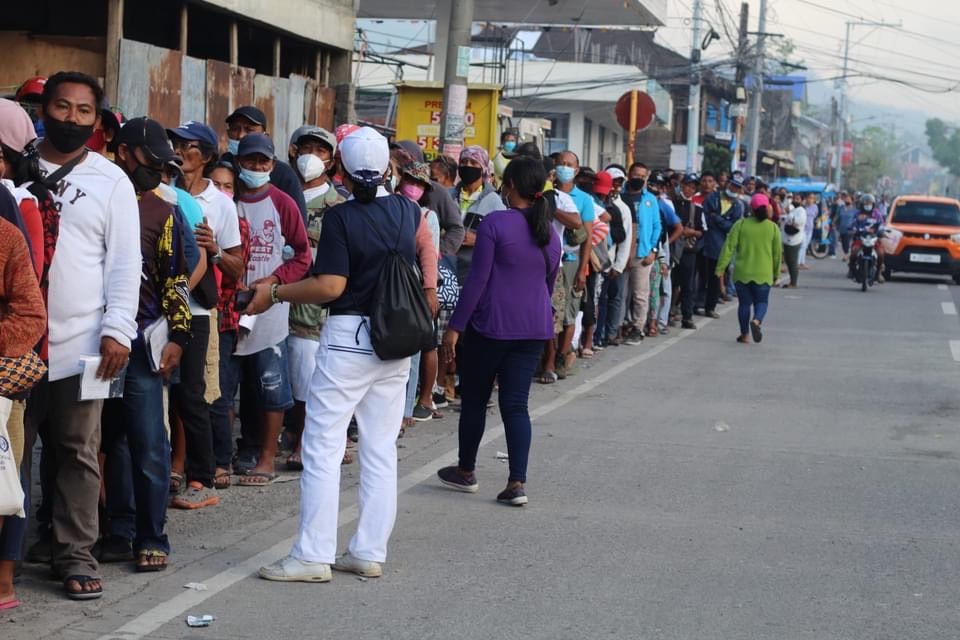 A volunteer keeps beneficiaries in an orderly line as they wait to claim their cash assistance at Metrobank Sogod Branch, Southern Leyte.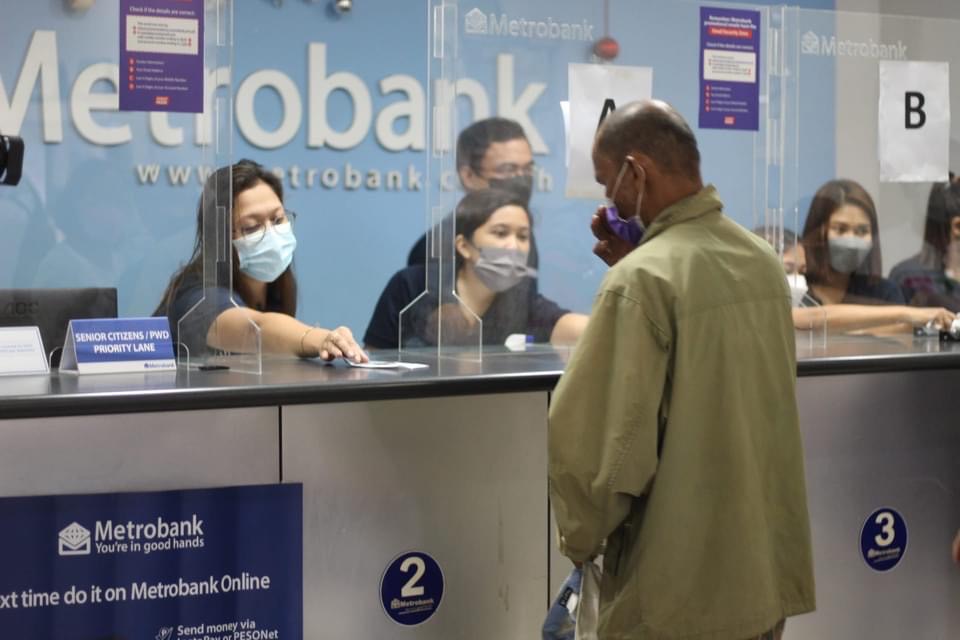 Inside Metrobank Sogod, a teller gives an envelope of cash assistance to a beneficiary.
Safety protocols, like spraying people's hands with alcohol, were observed during the release of cash aid.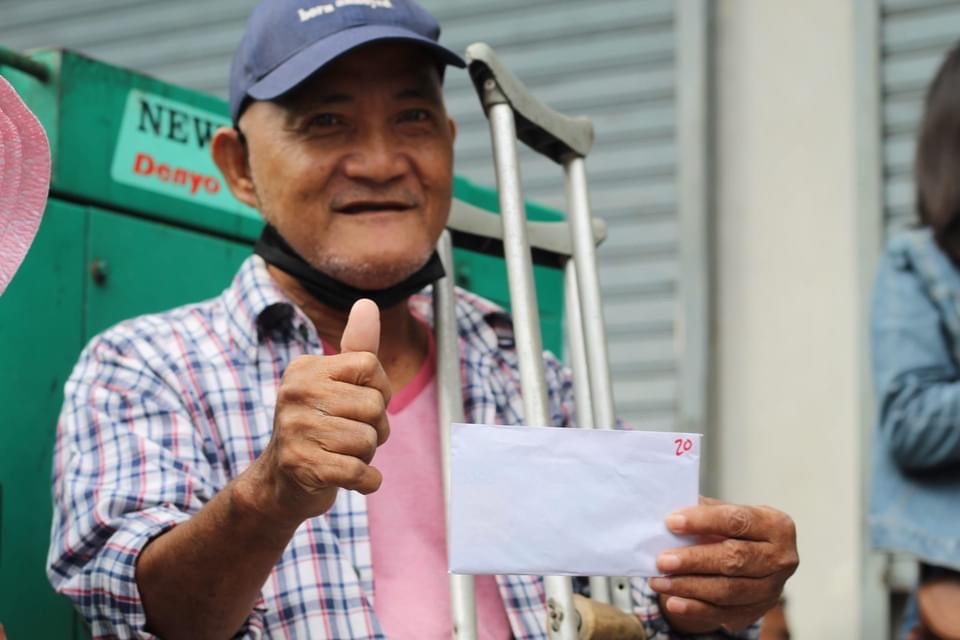 A beneficiary claims his P20,000 aid from Tzu Chi. The amount is given to families with five or more members.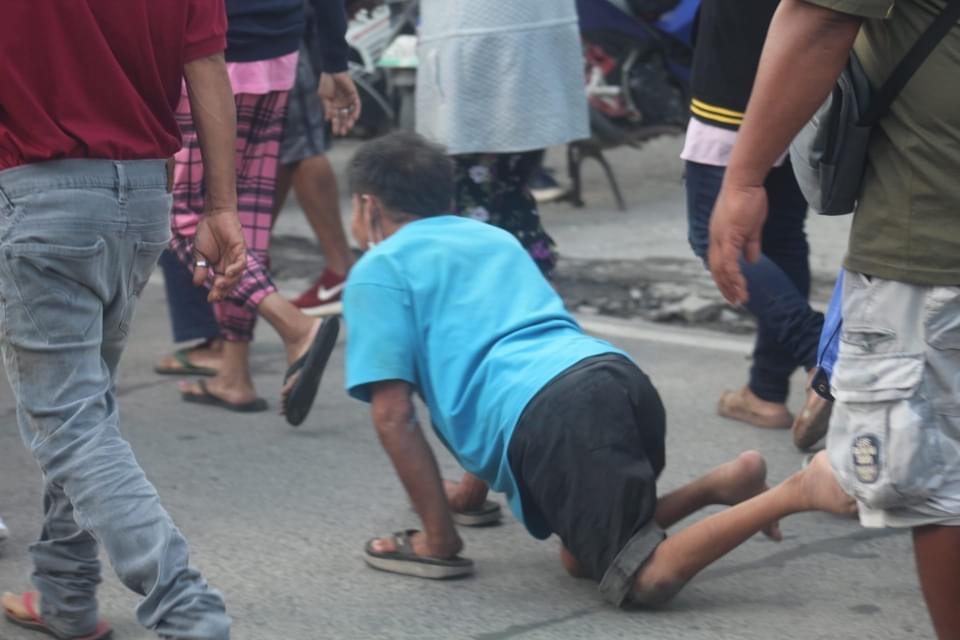 A paraplegic beneficiary makes his way to the line.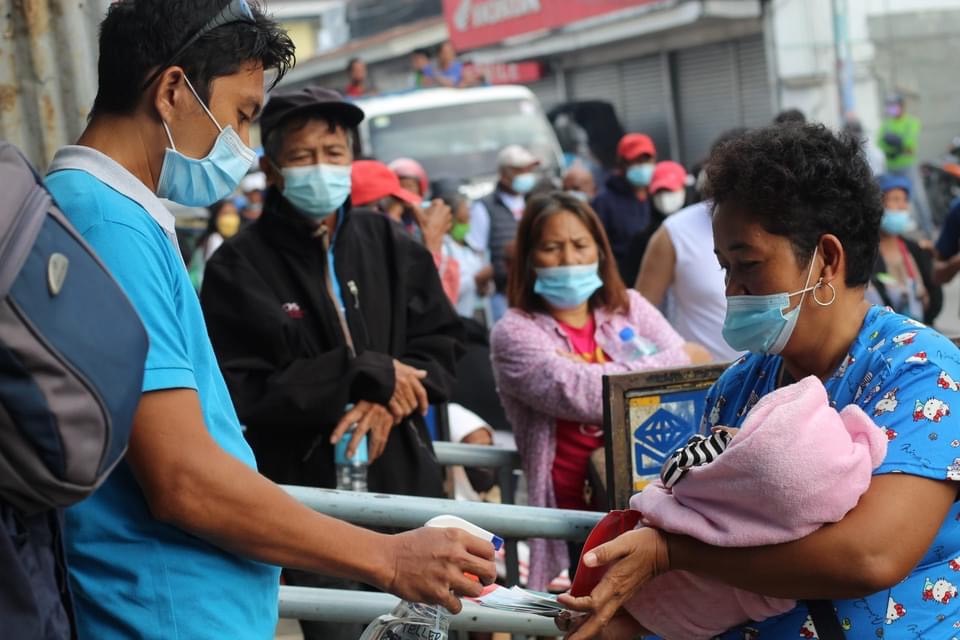 A woman holds her baby as her hands are sprayed before she enters the bank.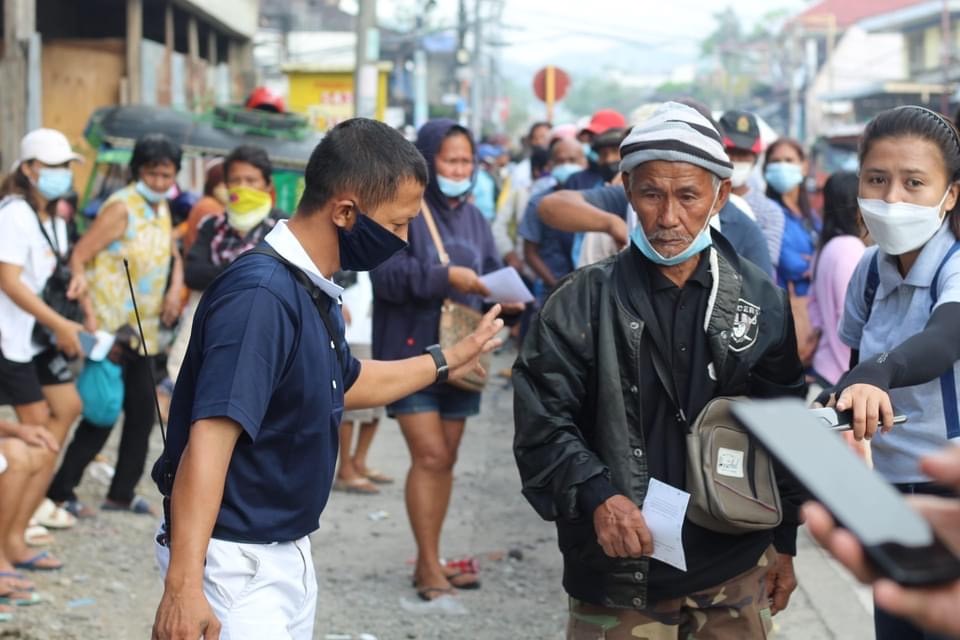 Volunteers guide a beneficiary after he claims his cash assistance.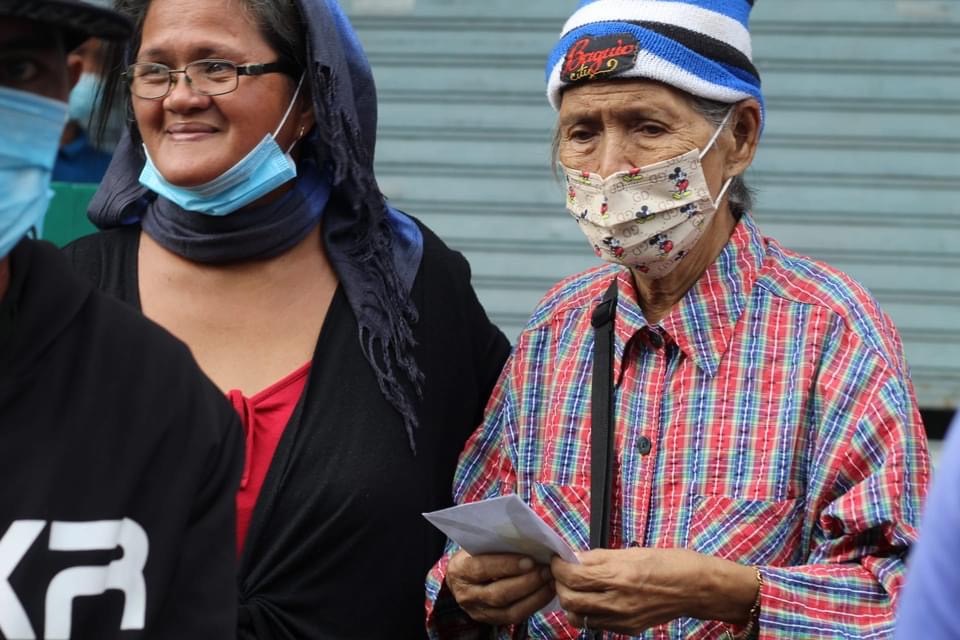 Mother and daughter Ciana and Julieta Cero from Liloan, were among the beneficiaries.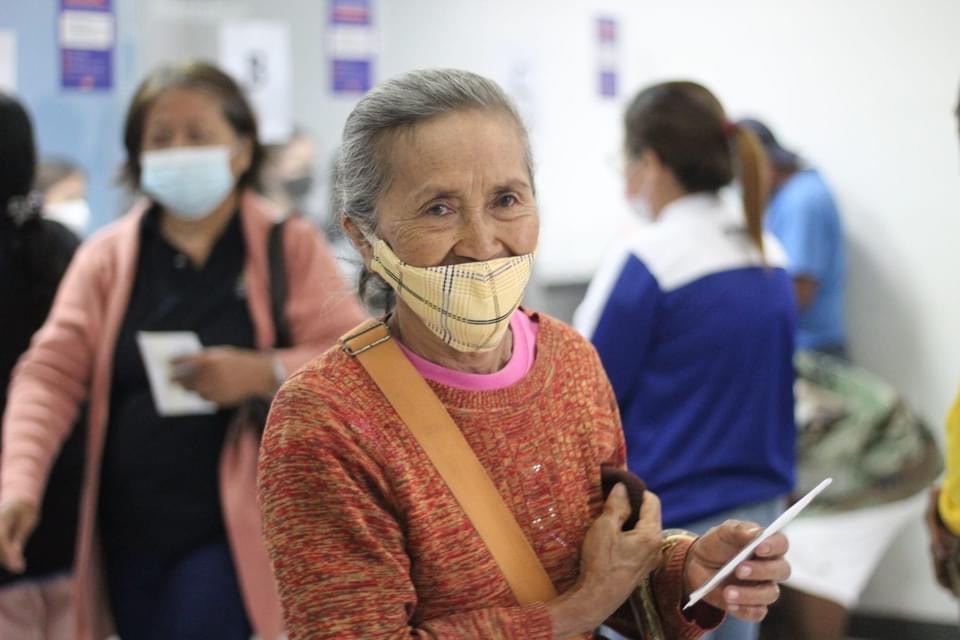 A woman leaves the teller with her envelope of financial assistance.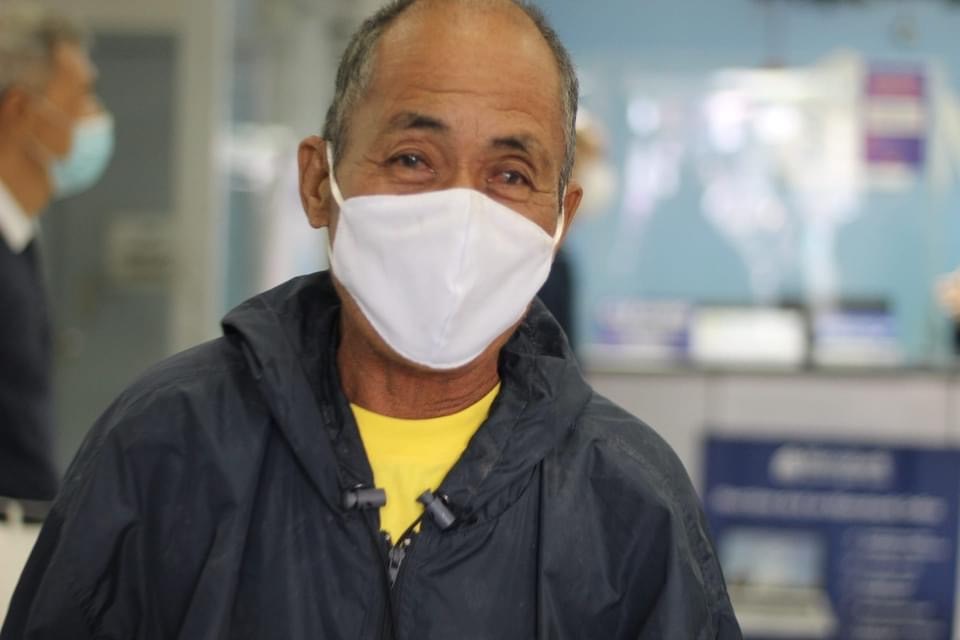 Beneficiaries, like this man, will use the cash aid to rebuild their homes that were wiped out by the powerful Typhoon Odette.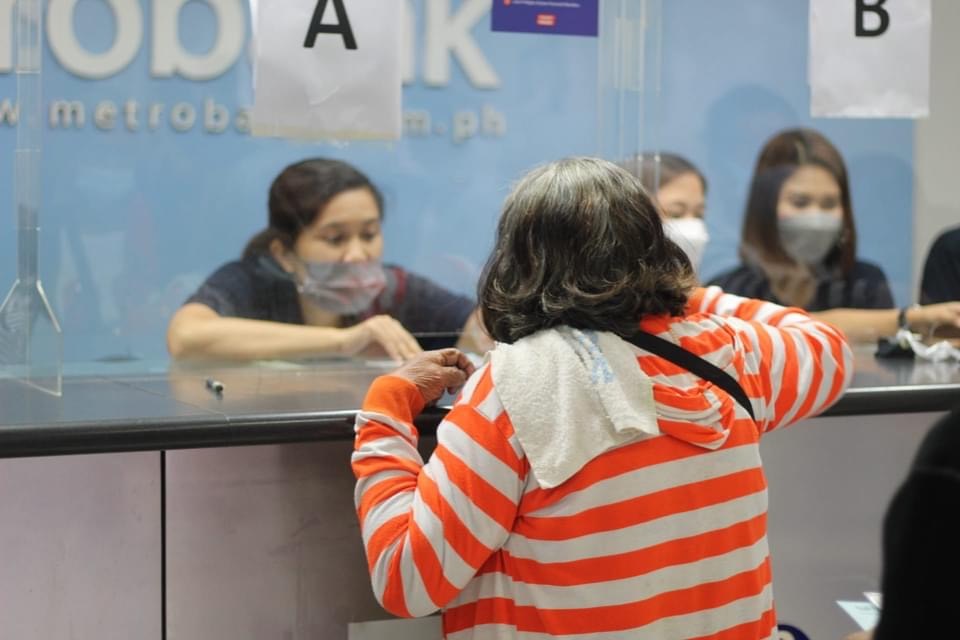 A woman gives a Metrobank teller her information so she can claim her financial aid.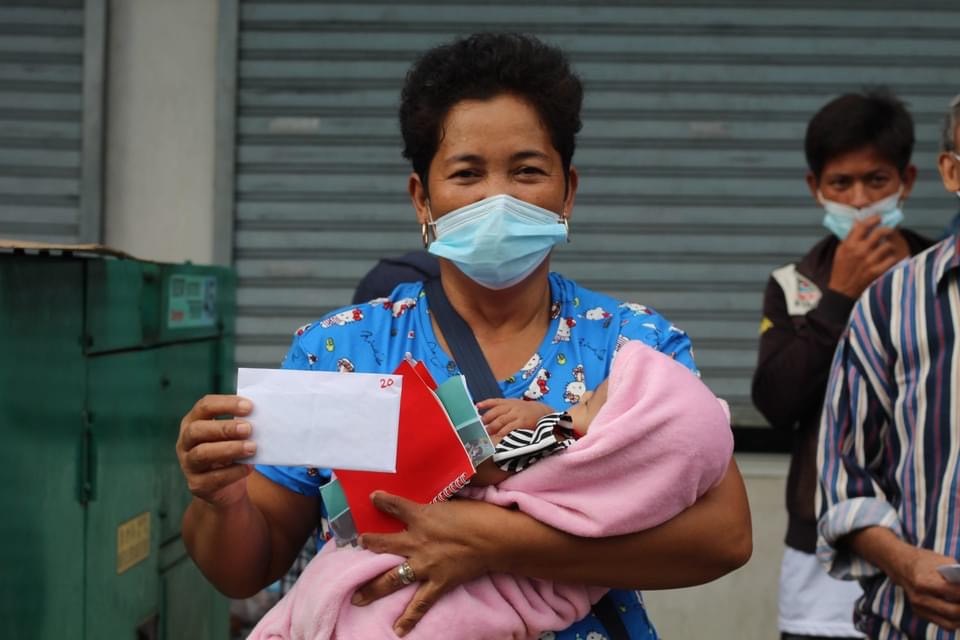 This Typhoon Odette victim claimed P20,000.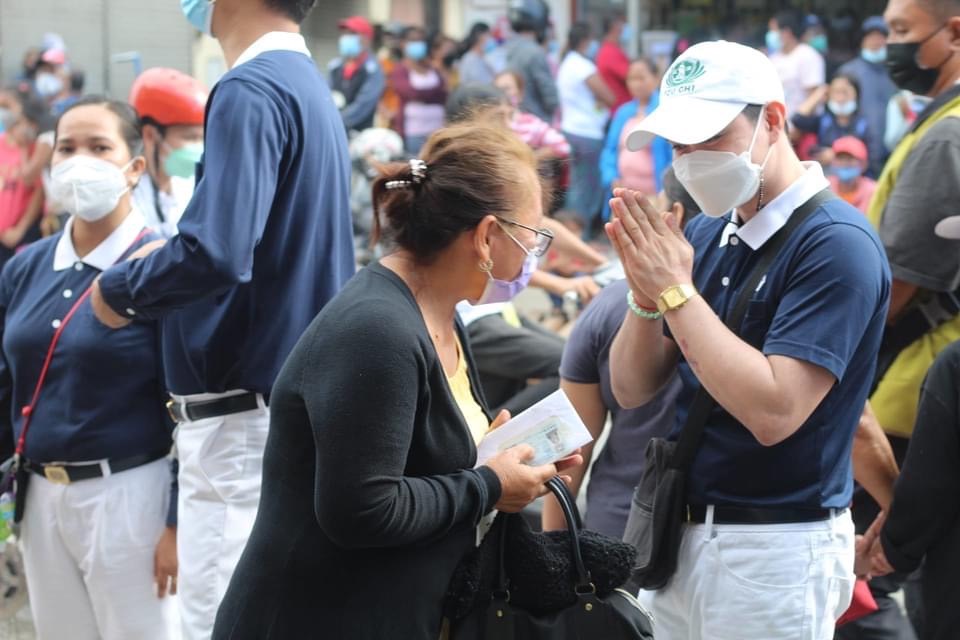 A volunteer greets as beneficiary after she receives her cash assistance.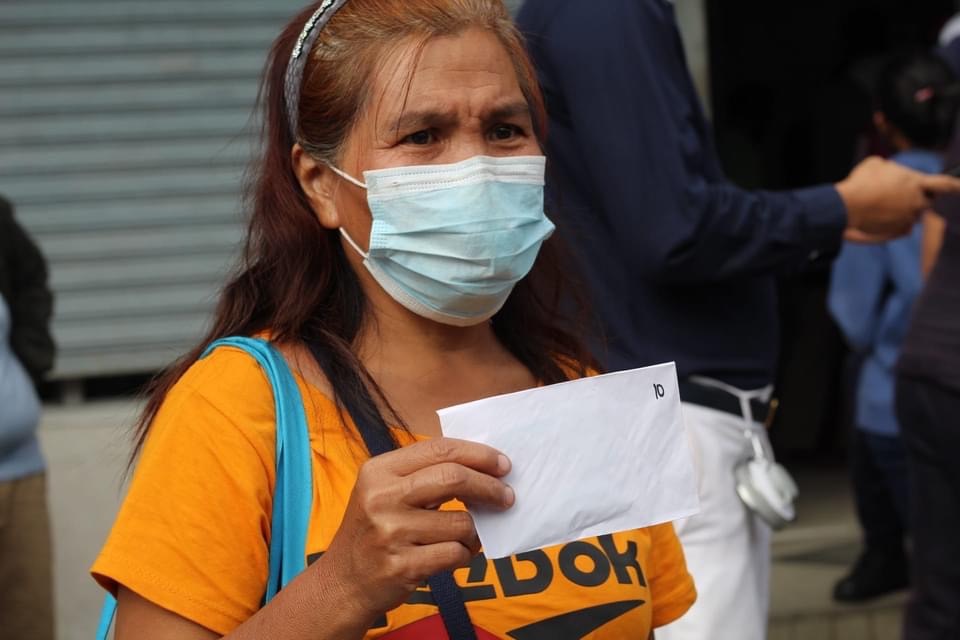 P10,000 cash aid is given to families with 1-2 members.
Go Back