Original volunteers, TIMA doctors meet in mini-reunion
Volunteers based in Taiwan and Hualien's Jing Si Abode live-streamed their greetings.
By Joy Rojas
They move a little slower and their memory is a bit rusty. Still, the first batch of Tzu Chi Philippines volunteers didn't pass up the chance to catch up with volunteers old and new at a mini-reunion held on March 16 at the coffee shop of the Buddhist Tzu Chi Campus in Sta. Mesa, Manila.
Over a vegetarian buffet lunch, the volunteers—mostly ladies in their 80s and 90s—reminisced about their days assisting the doctors of TIMA (Tzu Chi International Medical Association) in medical missions around the Philippines during the mid-1990s. A flat-screen TV showing pictures of the various medical missions undertaken by Tzu Chi brought back memories of their days comforting the sick and the camaraderie that ensued from this humanitarian endeavor. The trip down memory lane continued after lunch with live-streamed greetings from Master Der Ming of Hualian Jing-Si abode and Taiwan-based senior Tzu Chi volunteers Josephine Lee Ihwei and Katherine Hong Rochen.
"We owe these volunteers so much," says Tzu Chi Philippines CEO Henry Yuñez. "Without them, we wouldn't have Tzu Chi Philippines. It is because of their sacrifices and hard work that Tzu Chi is the scale that it is today."
When she joined the medical missions in 1997, Tzu Chi volunteer Lim Chiao was assigned to the kitchen. "She loves cooking and she's used to cooking for a lot of people," says her daughter Van Co.
Tzu Chi volunteer and practicing Buddhist Luz Yulo Co was one of the earliest advocates of vegetarianism. "She would be invited to give talks in meetings and youth camps," says her son Eddie, who started with Tzu Chi Youth. Along with Eddie and her husband Henri (also a Tzu Chi volunteer), Luz participated in medical missions and donated medicines to the charity patients of East Avenue Medical Center. When the infamous Ozone Disco fire burned hundreds of people alive in 1996, Henri and other Tzu Chi volunteers were among the first responders.
Founded in the Philippines in 1994, Tzu Chi Foundation began its medical missions a year later with barely any provisions. If they succeeded, it was because of the dedication and innovation of volunteers: While Chinese General Hospital Associate Medical Director Leh Siu Chuan provided medical instruments and assigned doctors to volunteer in missions held in remote areas, Chinese General Hospital oncological surgeon Josefino Qua converting schools in the provinces into makeshift hospitals and operating rooms.
Dr. Alejandro Yu Tan recalls performing 5-6 thyroid surgeries a day in school libraries with patients lying on tables with plastic legs. Though he and other doctors never got paid for their services, the gratitude extended to him by his patients is priceless. "They cannot talk because they're still in pain from the operation. When they go home they do this," he says making a fist with his hands and flexing his thumbs up and down. "This means 'thank you.' Like two persons bowing to each other. It's a good feeling. When you give, there's also satisfaction."
Dr. Ma. Luisa Tan was a resident at Chinese General Hospital when she first encountered Tzu Chi's uncles and aunties. "Wednesday was Tzu Chi Day," she says, "because that's when the volunteers would come. Whenever a charity case had a financial problem, we would ask Tzu Chi volunteers to help with medicine or a diagnostic test."
Eventually, Tan would become a TIMA doctor herself and handle the pediatric cases in medical missions. "Mostly primary complex and malnutrition," she says. "We coordinated with the local government unit to leave milk for the kids."
Like her fellow TIMA volunteers, Tan devoted 3-4 days to these medical missions, which meant 3-4 days away from her practice.
"But after I volunteer, I usually have a lot of patients when I come back," she says with a smile. "That's what I learned from Tzu Chi and Master Cheng Yen. When you do good and give willingly, and don't expect anything, you get something in return."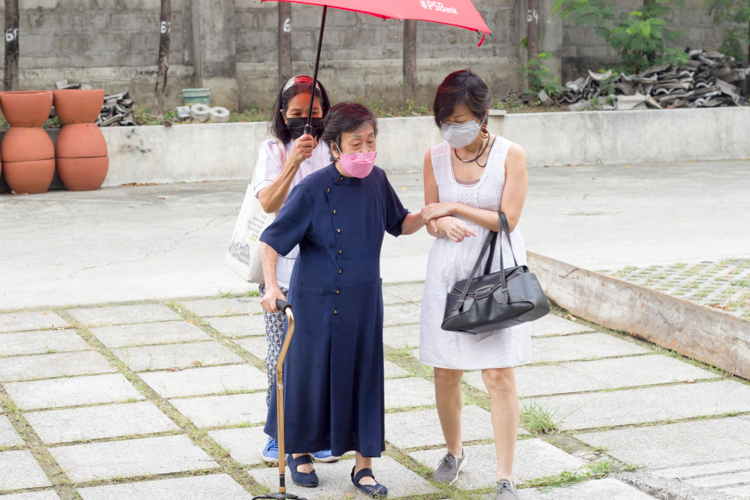 Accompanied by her daughter Van Co (right), Lim Chiao (in blue) was assigned to the kitchen when she volunteered in Tzu Chi's medical missions in 1997. 【Photo by Matt Serrano】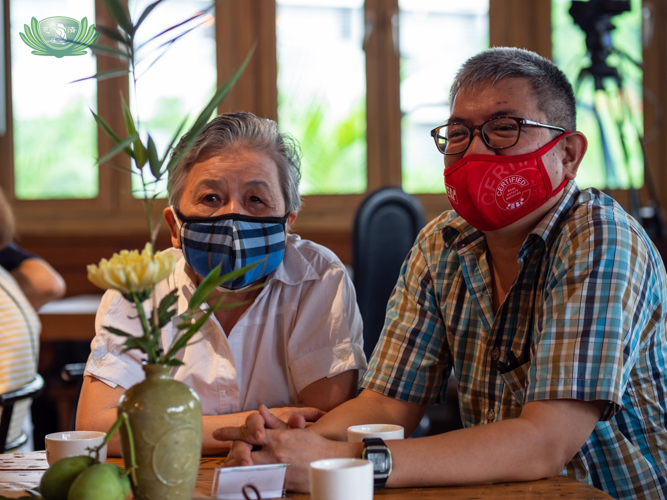 Volunteers Luz Yulo Co (left) and her son Eddie participated in many medical missions. 【Photo by Daniel Lazar】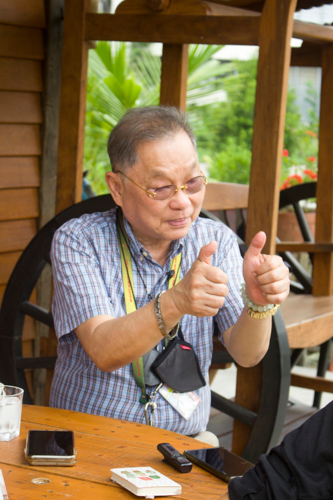 TIMA volunteer Dr. Alejandro Yu Tan demonstrated the way his patients thanked him after thyroid surgery. "This means thank you!" he said. 【Photo by Matt Serrano】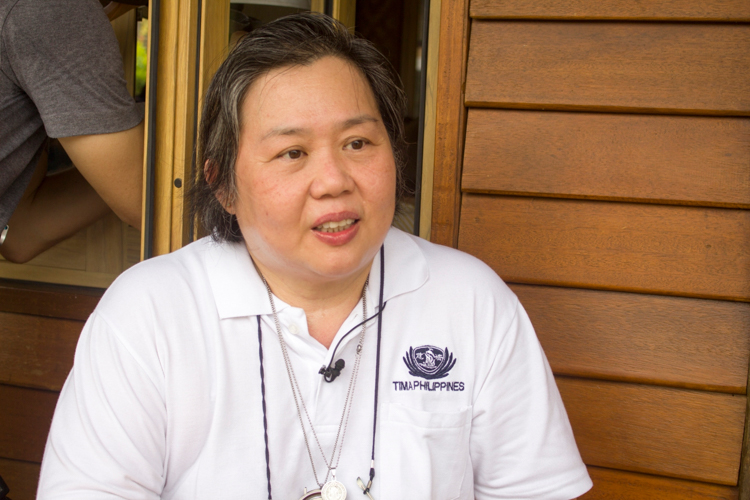 A pediatrician, TIMA volunteer Ma. Luisa Tan handled mostly primary complex and malnutrition cases when she joined Tzu Chi's medical missions. 【Photo by Matt Serrano】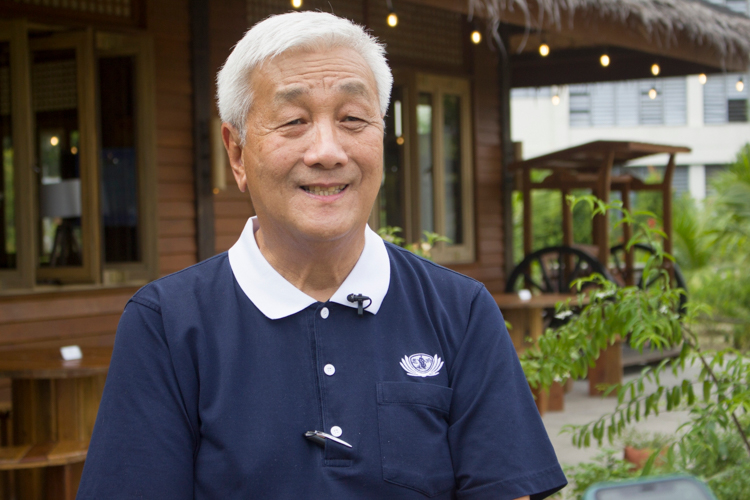 "We owe these volunteers so much," says Tzu Chi Philippines CEO Henry Yuñez. "Without them, we wouldn't have Tzu Chi Philippines." 【Photo by Matt Serrano】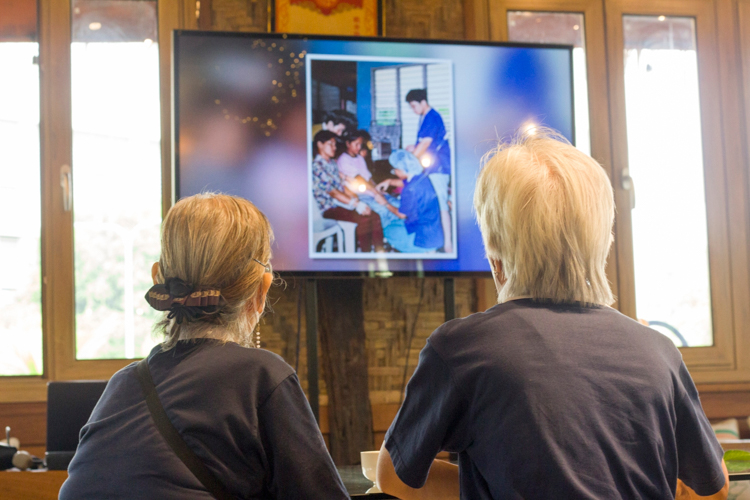 Volunteers relive their years as Tzu Chi volunteers in medical missions through photos flashed on a flat-screen TV. 【Photo by Matt Serrano】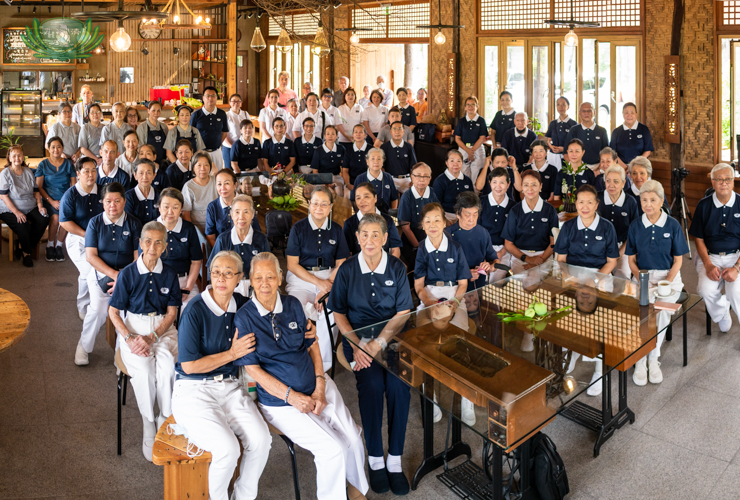 Guests gather for a group portrait. 【Photo by Daniel Lazar】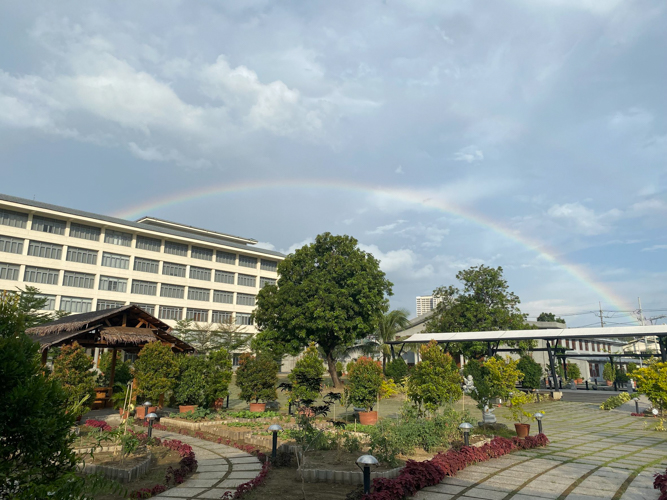 The reunion ends with an auspicious sign: a rainbow in the sky.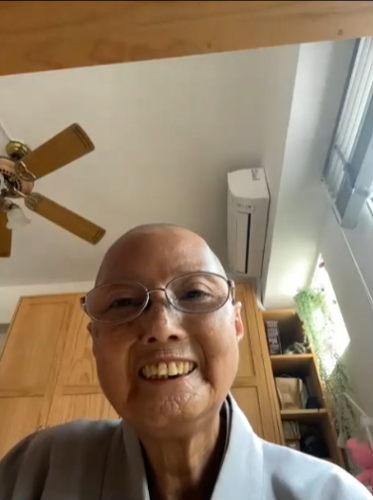 Master Der Ming sent a live-stream greeting from the Jing Si Abode in Hualien, Taiwan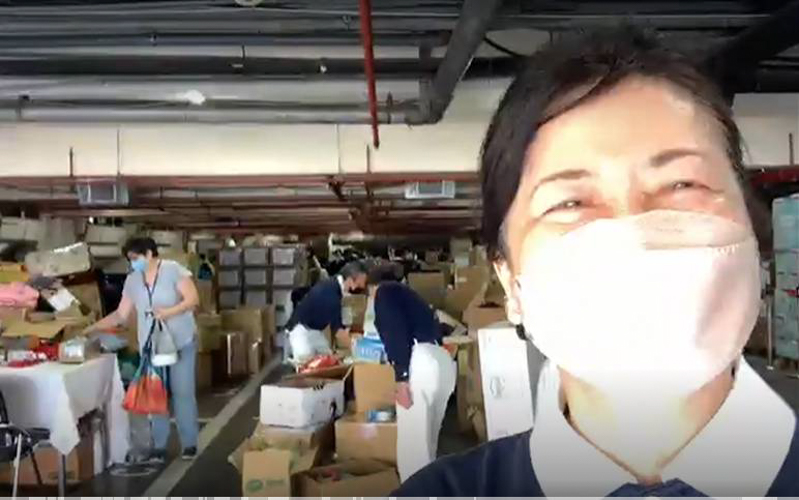 Josephine Lee Ihwei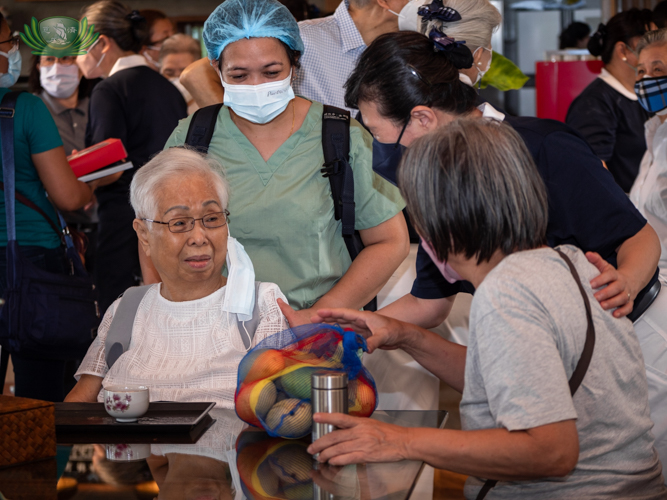 Rosario Jacinto【Photo by Daniel Lazar】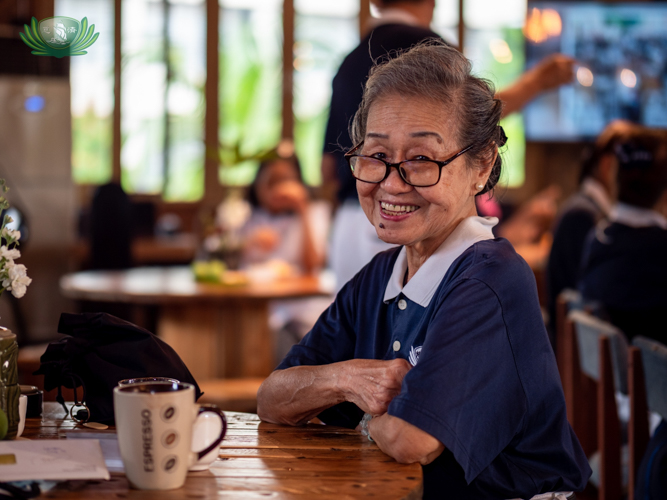 Dorothy Ho【Photo by Daniel Lazar】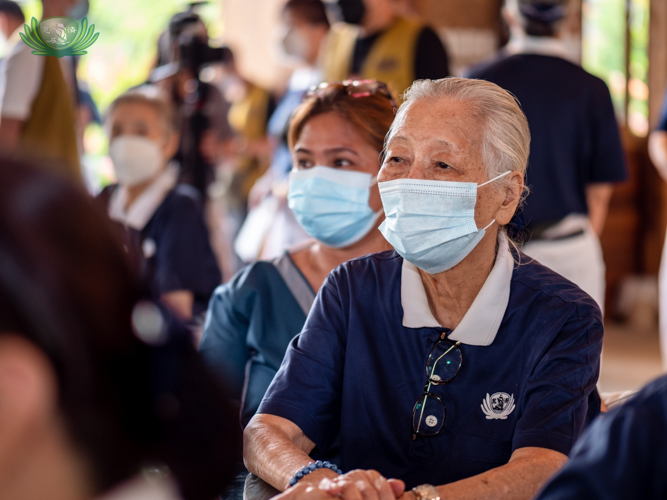 Ang Siongo【Photo by Daniel Lazar】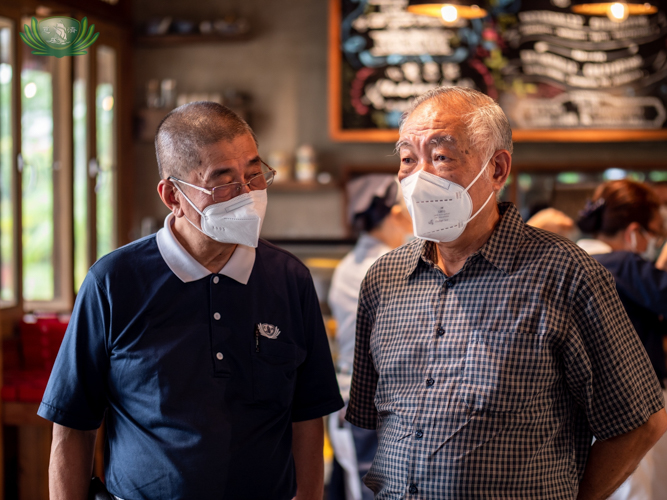 Alfredo Li, Johnny Uy【Photo by Daniel Lazar】
Go Back