Tzu Chi donates medical equipment to Missionary Sisters of Immaculate Heart of Mary
The Catholic missionary group received hospital beds, wheelchairs, noodles, and hygiene supplies.
By Ben Baquilod
Persistent to its mission of great love that transcends religious and cultural boundaries, Tzu Chi Philippines donated medical equipment and other supplies to the Missionary Sisters of Immaculate Heart of Mary (ICM) in Brgy. Lourdes, Quezon City on January 6.
The Catholic congregation received four (4) hospital beds, three (3) wheelchairs, five (5) walkers, and five (5) chairs with arm desk from the Buddhist humanitarian foundation. They also got hygiene supplies which include five (5) boxes of sanitizing alcohol, two (2) boxes of Zonrox bleach, and two (2) boxes of laundry detergent, plus ten (10) big packs of noodles.
"We are very grateful to the Tzu Chi Foundation," says Sister Clarita Dolencio, in charge of ICM's St. Joseph Transient House that offers cheap accommodation to indigent patients from the provinces undergoing medical operations in Manila.
The transient house, the congregation's charity project welcomes poor patients and their families and caregivers for 100 pesos a day. This primarily caters to patients outside Manila who have nowhere to stay in the city.
"These donations are a big help to us," says Caroline Dumattic, a native of Ifugao who has been boarding in the transient house with her family since November 2022. She sought shelter in ICM to accompany her 17-year-old daughter, Ever Grace for a bone cancer treatment.
Ever Grace's bone tumor surgery was successfully performed on December 13 at the Philippine Orthopedic Center, just beside ICM. The family will stay in ICM for a few more months until Ever Grace recuperates fully.
"This adjustable bed will help my daughter. She can also use the walker when she undergoes therapy. We are really thankful for organizations like you who help us," says Caroline to Tzu Chi.
Tzu Chi has been supporting the Catholic congregation and its patients for more than a decade now with food, medical equipment and supplies, hospitalization, and medicines.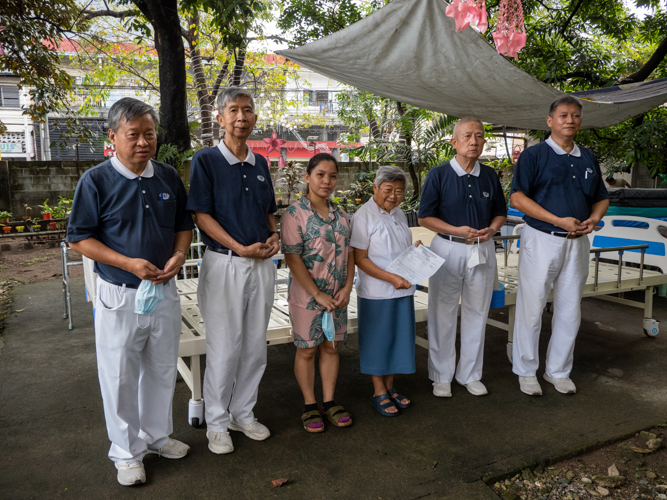 Tzu Chi volunteers donate medical equipment and other supplies to the Missionary Sisters of Immaculate Heart of Mary in Brgy. Lourdes, Quezon City. 【Photo by Matt Serrano】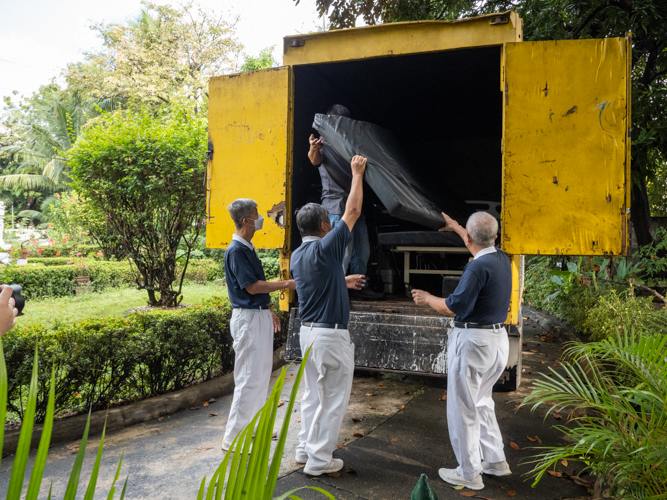 Tzu Chi volunteers unload hospital bed mattresses from a truck. 【Photo by Matt Serrano】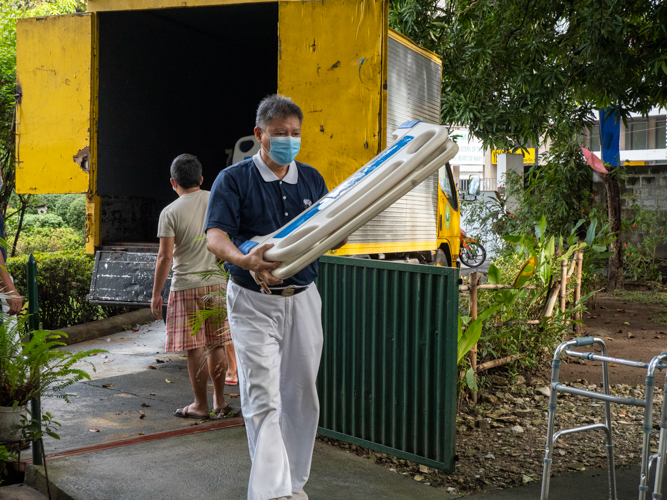 Tzu Chi volunteer Loreto Balete carries hospital bed frames. 【Photo by Matt Serrano】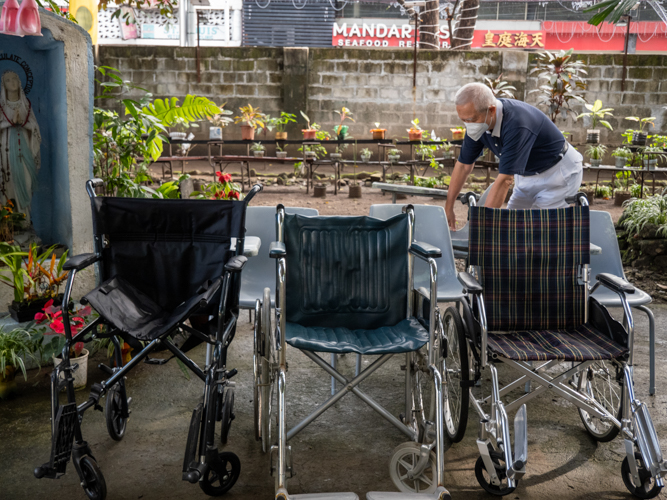 Three wheelchairs and five chairs with arm desk are also given to the patients residing in ICM's transient house. 【Photo by Matt Serrano】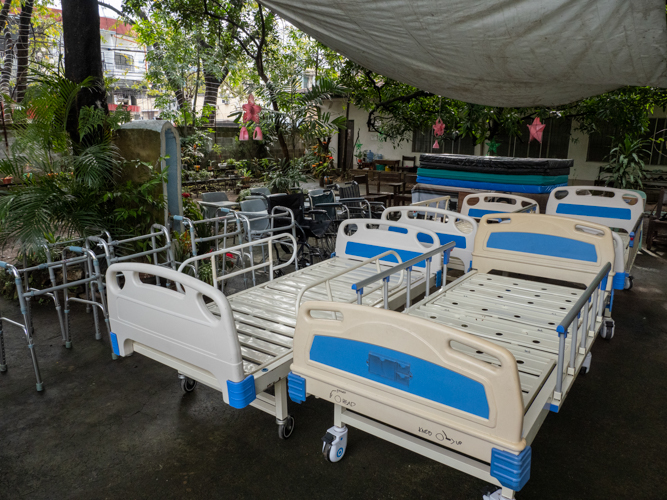 ICM receive medical equipment such as hospital beds, wheelchairs, and walkers. 【Photo by Matt Serrano】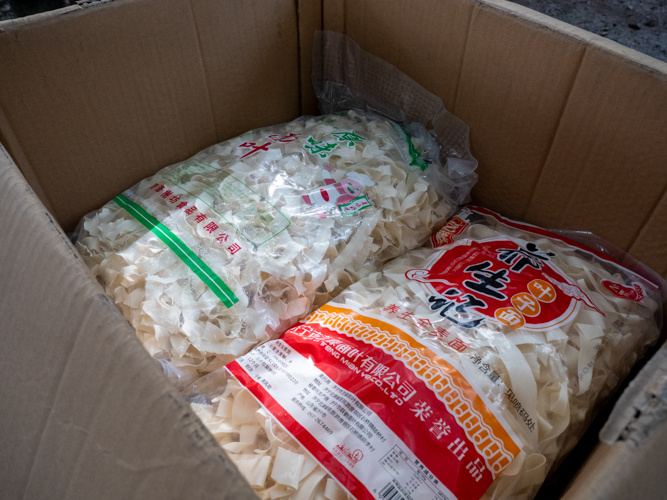 Donation also includes ten huge packs of noodles. 【Photo by Matt Serrano】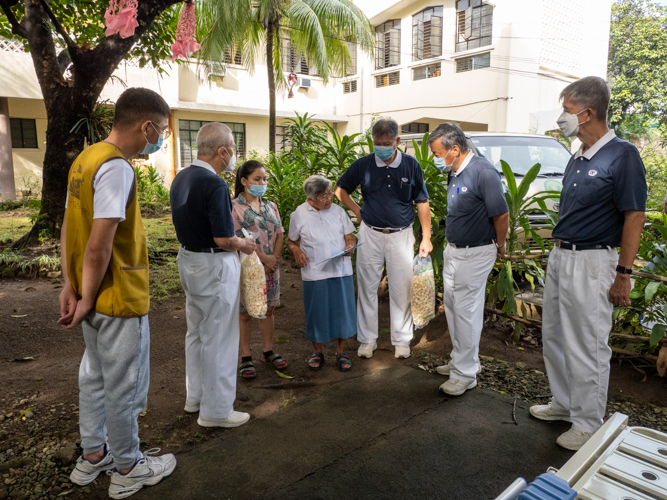 Tzu Chi volunteers talk to the caretakers of ICM's transient house. 【Photo by Matt Serrano】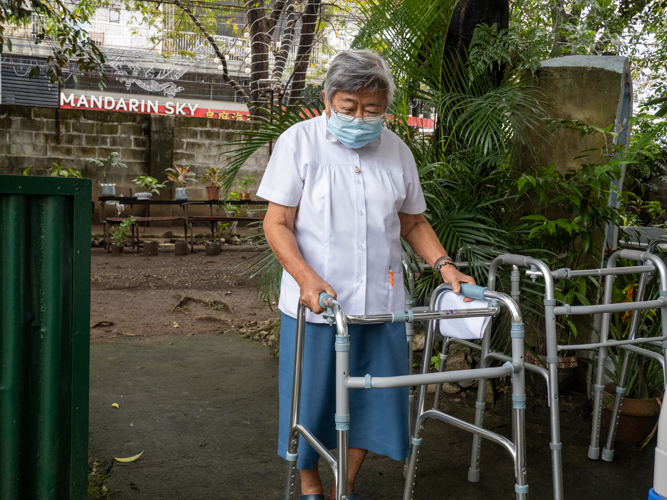 Sister Clarita Dolencio, in charge of ICM's transient house happily tests a walker donated by Tzu Chi. 【Photo by Matt Serrano】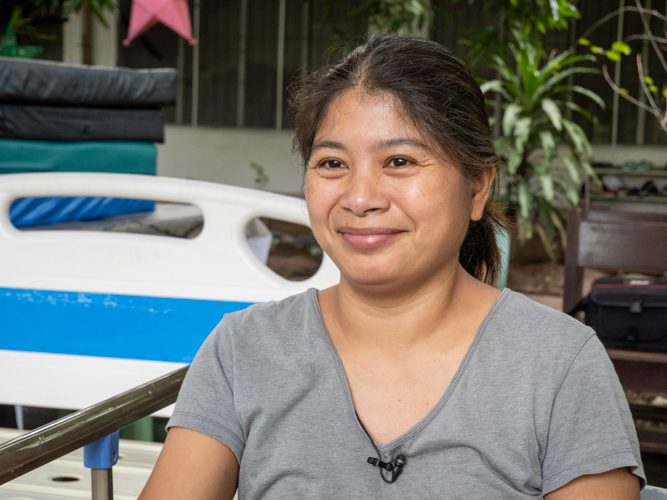 "This adjustable bed will help my daughter. She can also use the walker when she undergoes therapy. We are really thankful for organizations like you who help us," says ICM's transient house boarder Caroline Dumattic to Tzu Chi. 【Photo by Matt Serrano】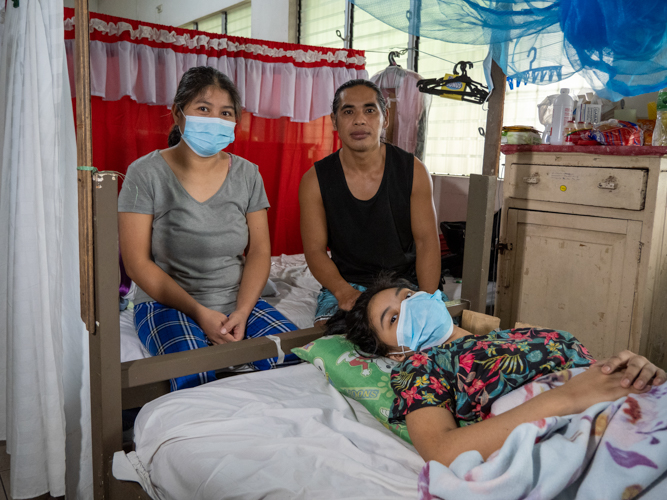 Ifugao native Caroline Dumattic, together with her family stays in ICM's transient house for her daughter's bone tumor treatment in Manila. 【Photo by Matt Serrano】
Go Back