Tzu Chi Great Love Preschool celebrates Grandparents' Day
Grandparents participate in dance exercises, gift giving, painting session, and more fun activities.
By Ben Baquilod
Tzu Chi Great Love Preschool Philippines paid tribute to grandmothers and grandfathers during its Grandparents' Day celebration held on September 22 at Tzu Chi Philippines Jing Si Hall on Agno Street, Quezon City.
The event witnessed the participation of grandparents, guardians, and preschoolers in various activities, such as dance energizers and sign language performances. Teacher Benny Polican led a storytelling session about the love for grandparents. Students presented their grandparents with customized greeting cards featuring handprints and family photos. Later in the day, grandparents and children bonded while designing tote bags during a painting session.
During the break, the students delighted their grandparents by serving sandwiches and fruits. "I think they were genuinely happy, touched, and proud because you could see everyone taking out their phones to capture those memorable moments," Teacher Benny, the Preschool's new Chinese language teacher, remarked.
Teacher Benny, who holds a degree in Elementary Education with a major in Early Childhood Education and a master's degree in Psychology with a major in Human Development, expressed her passion for teaching preschoolers. "After completing my graduate studies, I had the option to teach in senior high, but I realized I wanted to return to teaching preschool," Teacher Benny explained. "I feel that my true calling is in the preschool environment."
"I'm happy with what I'm doing, and I'm excited to see these children every day. They're so kind and so sweet, and their energy is infectious," she added. "I look forward to more heartwarming moments like this."
One of the grandparents deeply touched by the occasion was Mr. Ruben Bangayan, who flew all the way from Davao to spend the day with his grandchild, Theo. "Watching him stand up and present us with a gift, seeing him serve us food, and painting with him - it's a completely unique experience," Ruben marveled.
This special occasion marked Ruben's first encounter with Tzu Chi, and he was amazed by the school's emphasis on teaching good values above all else. "Thank you for promoting this, and I hope there will be more activities like this. I hope the teachers continue to instill good values in them," he said. "I believe that values are equally, if not more, important than just education. They matter more in this world today."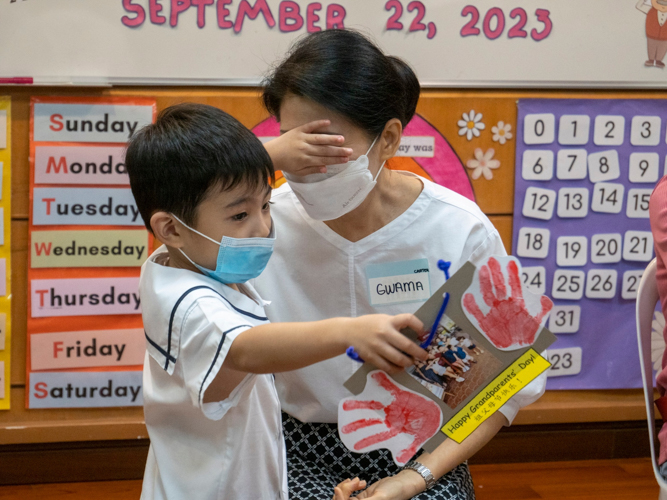 Student covers her grandmother's eyes to surprise her with a customized greeting card on Grandparents Day. 【Photo by Matt Serrano】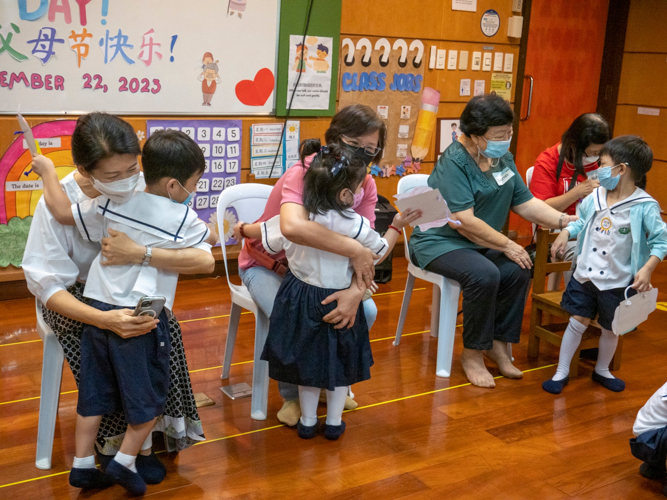 Students present their grandparents with customized greeting cards on Grandparents Day. 【Photo by Matt Serrano】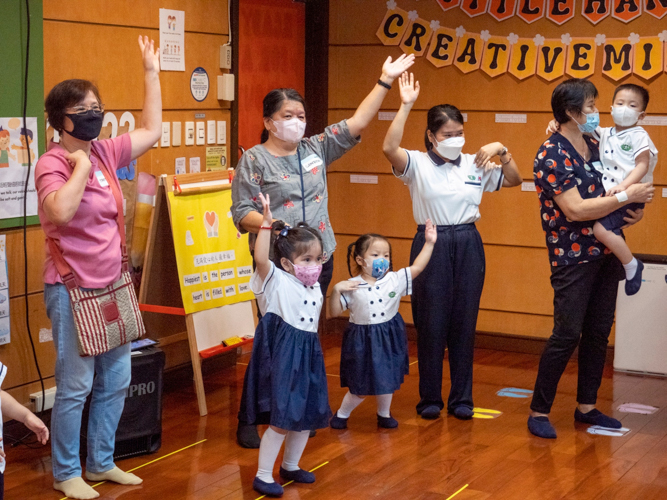 Grandparents join the students in a dance energizer. 【Photo by Matt Serrano】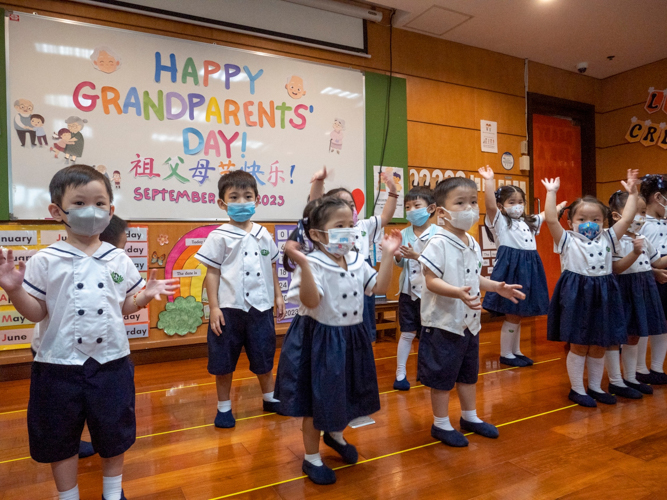 Students showcase a sign language performance. 【Photo by Matt Serrano】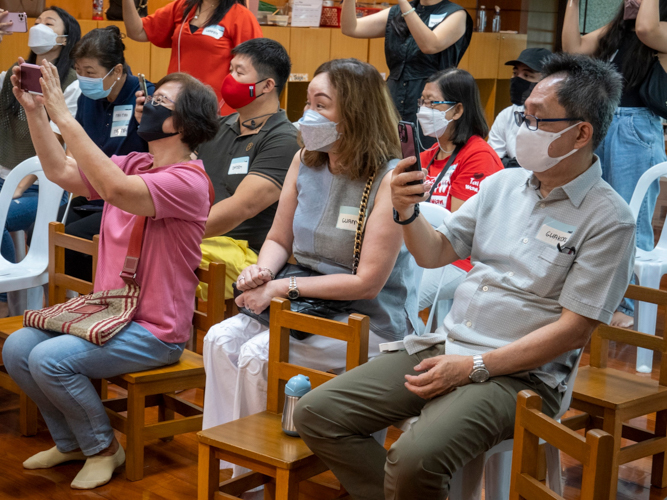 Grandparents proudly capture the students' performance with their mobile phones. 【Photo by Matt Serrano】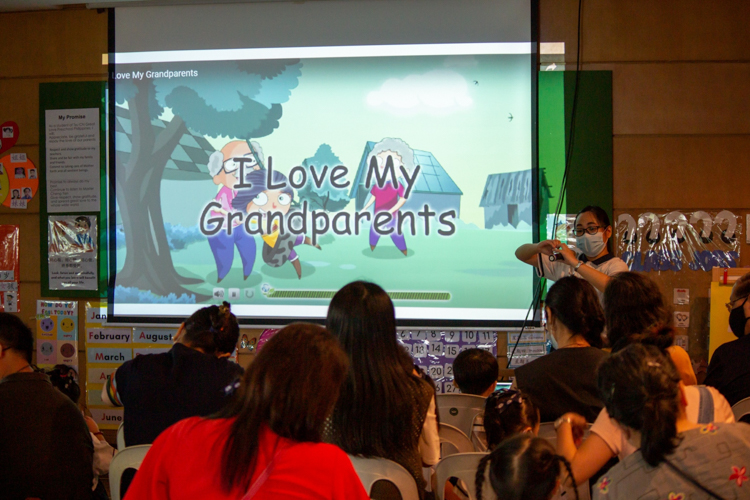 Teacher Benny Polican leads a storytelling session about the love for grandparents. 【Photo by Marella Saldonido】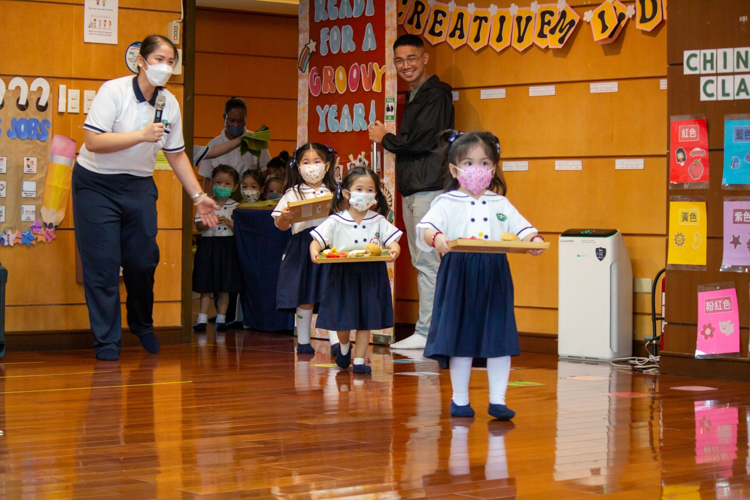 Students delight their grandparents by serving them sandwiches and fruits during break time. 【Photo by Marella Saldonido】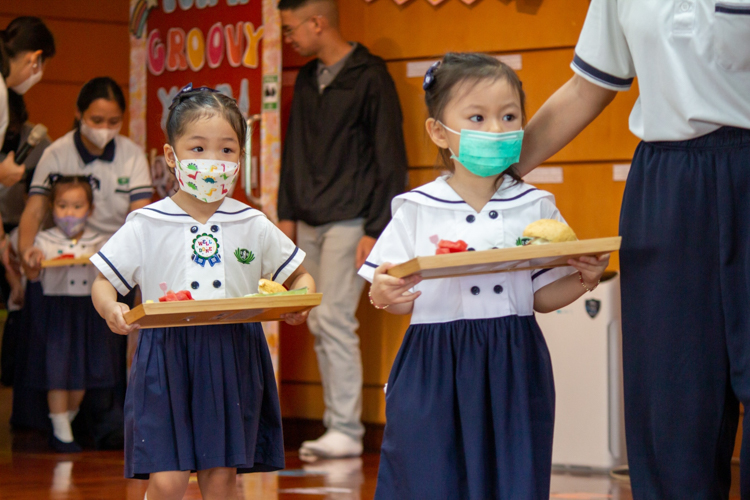 Students delight their grandparents by serving them sandwiches and fruits during break time. 【Photo by Marella Saldonido】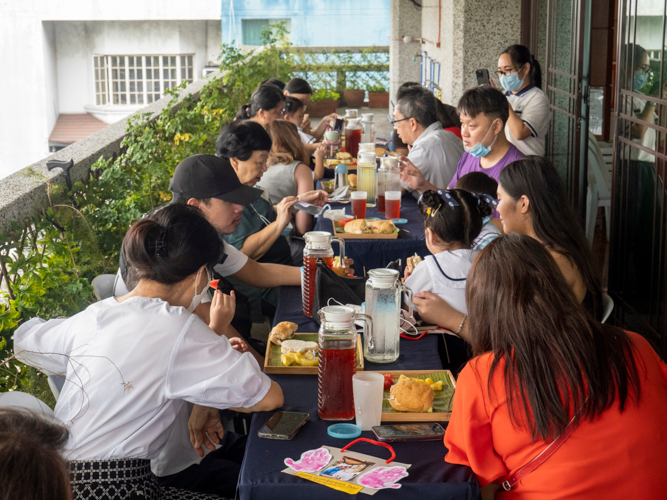 Students and their families share quality time together during break time. 【Photo by Matt Serrano】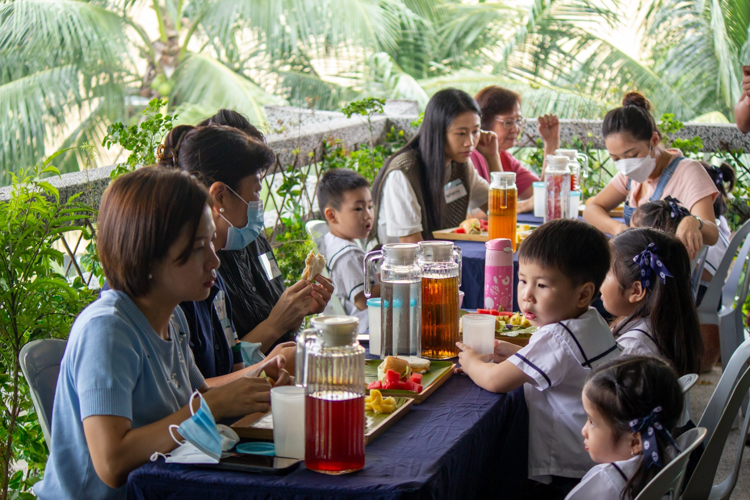 Students and their families share quality time together during break time. 【Photo by Marella Saldonido】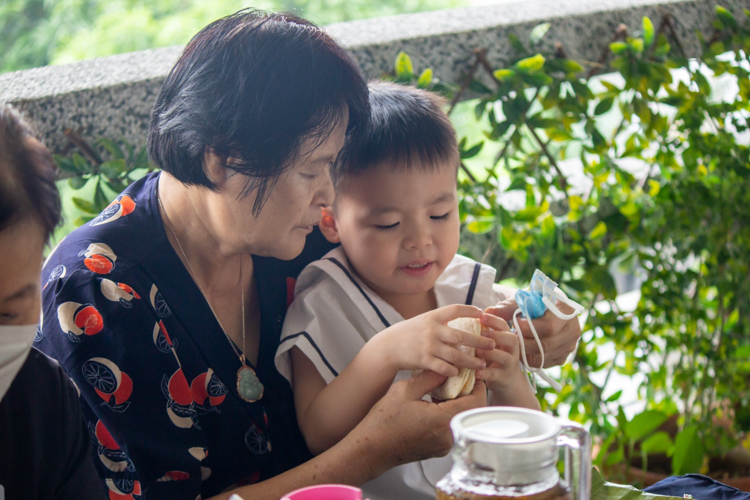 A grandmother shares a meal with her grandson during break time. 【Photo by Marella Saldonido】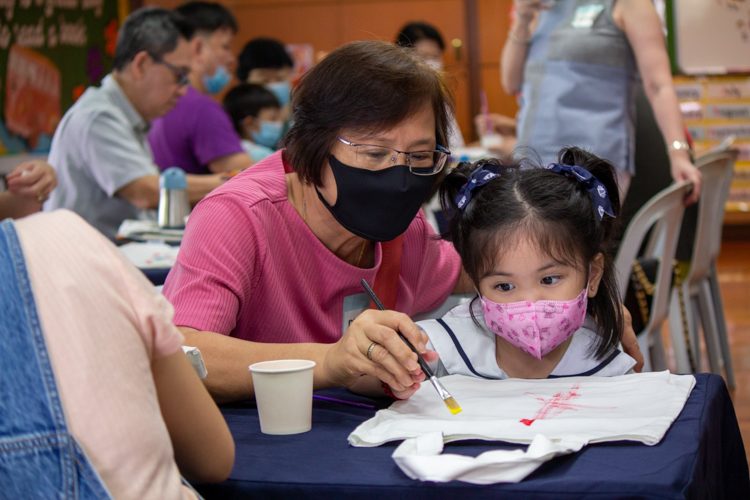 A grandmother guides her granddaughter as she designs a tote bag in a painting session. 【Photo by Marella Saldonido】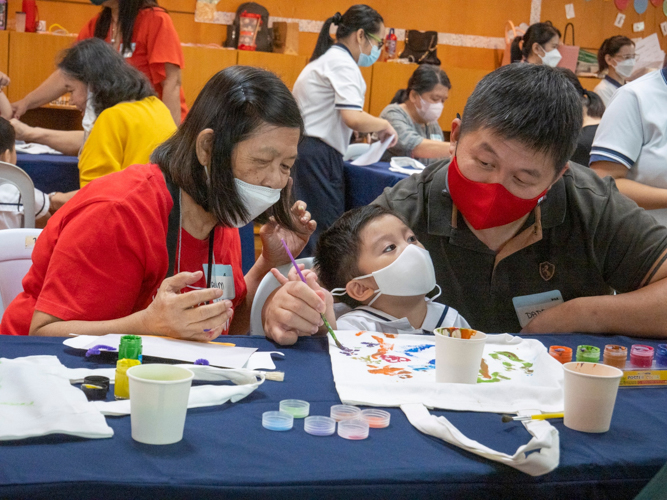 A student is guided by her grandmother and father during the painting activity. 【Photo by Matt Serrano】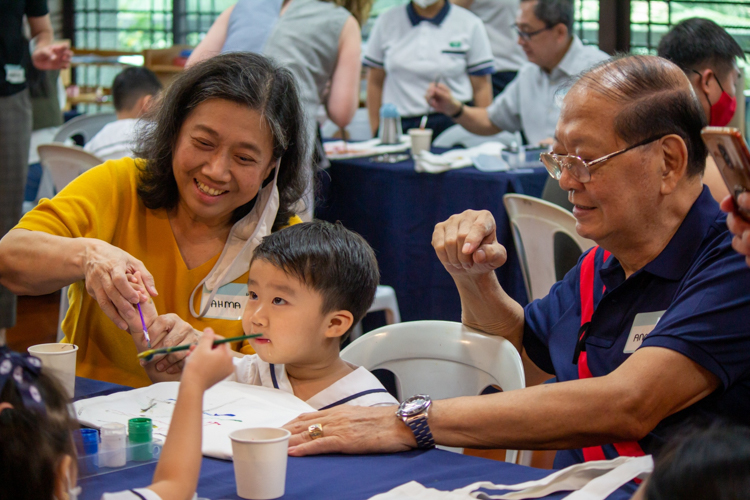 Grandmother and grandfather happily join their grandson in the painting activity. 【Photo by Marella Saldonido】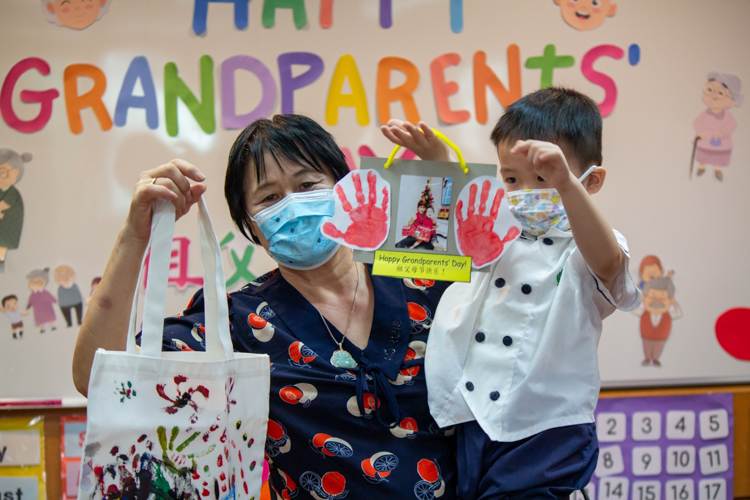 Grandmother and grandson show off their artwork on Grandparents Day. 【Photo by Marella Saldonido】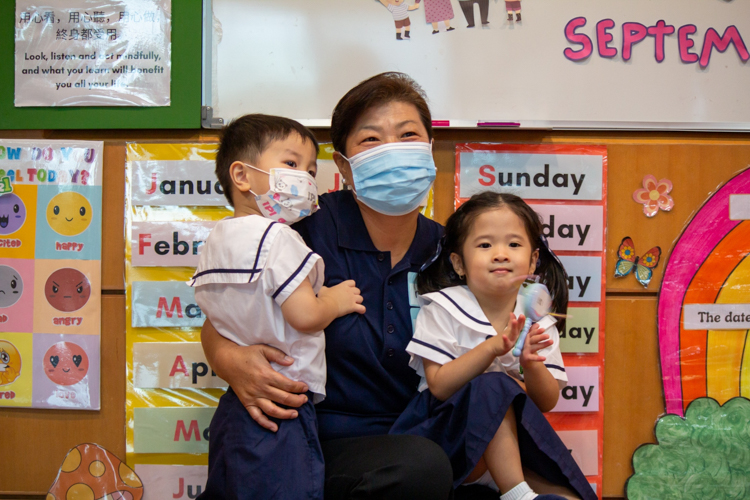 Grandmother Vivian Chua poses for a photo with her grandchildren. 【Photo by Marella Saldonido】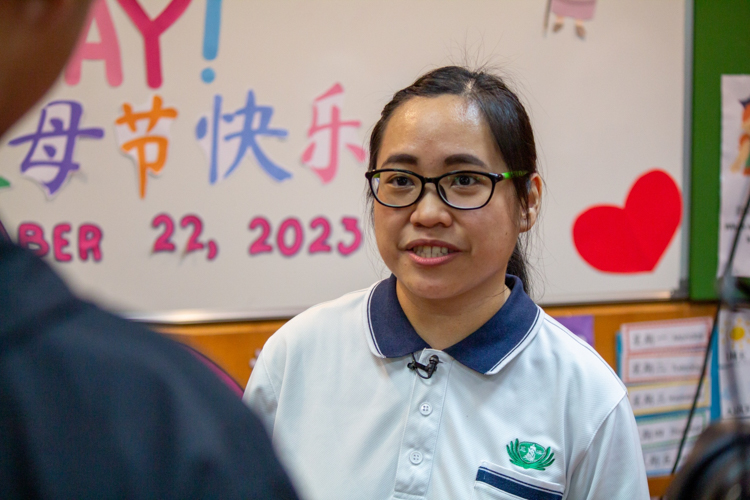 "I'm happy with what I'm doing, and I'm excited to see these children every day. They're so kind and so sweet, and their energy is infectious," says Teacher Benny Polican. "I look forward to more heartwarming moments like this." 【Photo by Marella Saldonido】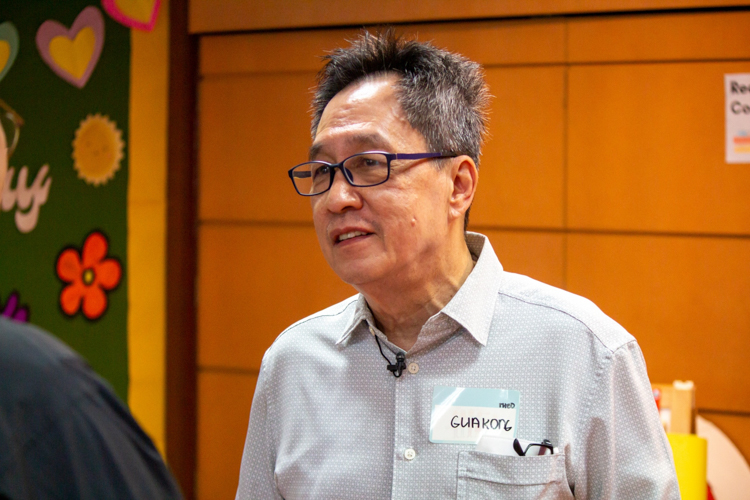 "I hope the teachers continue to instill good values in them," says Mr. Ruben Bangayan, grandfather of Preschool student Theo. "I believe that values are equally, if not more, important than just education. They matter more in this world today." 【Photo by Marella Saldonido】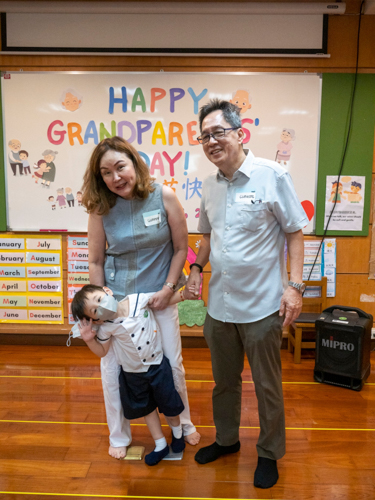 Mr. and Mrs. Bangayan, who flew in from Davao, join their grandson Theo in the Grandparents Day celebration of Tzu Chi Great Love Preschool Philippines. 【Photo by Matt Serrano】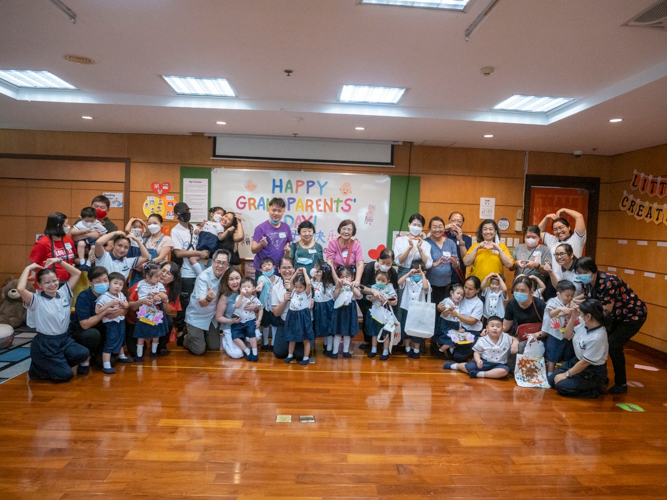 Tzu Chi Great Love Preschool Philippines celebrates Grandparents Day on September 22, 2023. 【Photo by Matt Serrano】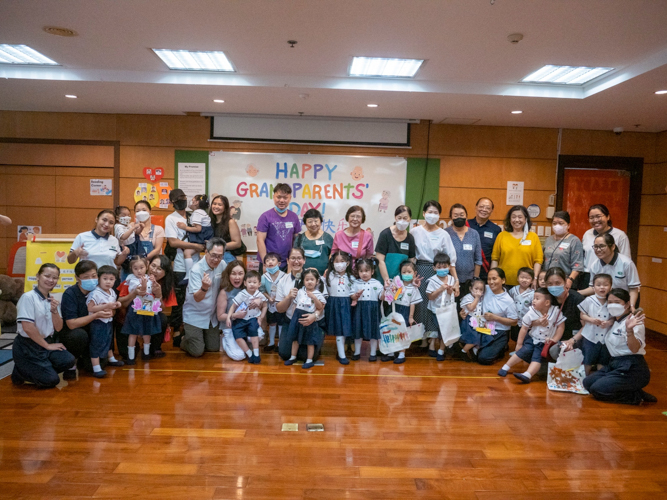 Tzu Chi Great Love Preschool Philippines celebrates Grandparents Day on September 22, 2023. 【Photo by Matt Serrano】
Go Back