The Vegan Grocer
Part one of our series "This Vegetarian Life" takes us to The Vegan Grocer in San Juan. We talk to the owners, Auggie and Israel, to find out about vegan foods and how a vegan diet can improve our health.
By Daniel Lazar
Nestled in the heart of San Juan, on the corner of A. Mabini and C.M. Recto, The Vegan Grocer is a one-stop shop for everything vegetarian and vegan. The owners, Auggie and Israel, having been vegans for over 16 years, provide meat-less alternatives to meat-based Filipino favourites, as well as plant-based alternatives to everyday foods like butter, cheese, and eggs, at affordable prices.
"We wanted to provide both vegans, vegetarians, and people who want to switch to a plant-based lifestyle, with a one stop shop to help them find what they need for their daily necessities," explained Auggie. This idea came about when both Auggie and Israel became vegans, and had a lot of trouble sourcing plant-basted alternatives from a variety of suppliers.
When Auggie was diagnosed with endometriosis, an often painful disorders involving the ovaries and fallopian tubes, her doctor prescribed medication, that she did not find appealing.
"I was told by my doctor that I needed to take a cornucopia of drugs, and back then I wasn't ready for that," she noted.
At the time, while still dating her soon to be husband, Israel introduced her to plant based foods. "What we eat has the potential to help heal our bodies," she explained, "and after adopting a purely plant-based diet, my body changed, and healed." Auggie wholeheartedly believes that a plant-based, vegan diet is crucial in order to change our lives for the better, and heal our bodies.
In keeping with this philosophy, The Vegan Grocer provides everything from plant-based alternatives to bagoong, tapas, and ham, to vegan pizza, eggs, and butter. There are also delicious alternatives to seafood, like plant-based salmon, tuna, and shrimp. Almost every Filipino dish you grew up with has a plant-based alternative, and the best part; it's affordable.
Auggie and Israel's clientele is also varied and diverse, and they have even helped cancer patients change their lifestyle and go into remission. "We've had cancer patients come in wanting to change how they eat," explained Israel with enthusiasm, "we tell them that cutting out refined sugars, and dairy, among other things, will starve the cancer cells and help them go into remission."
Master Cheng Yan advocates a vegetarian and vegan lifestyle to help our planet and preserve all life. The Vegan Grocer is not only a one-stop shop that provides meatless and dairy-less alternatives to almost any foods, but an important advocate of a lifestyle than can heal both our bodies, and the planet on which we live.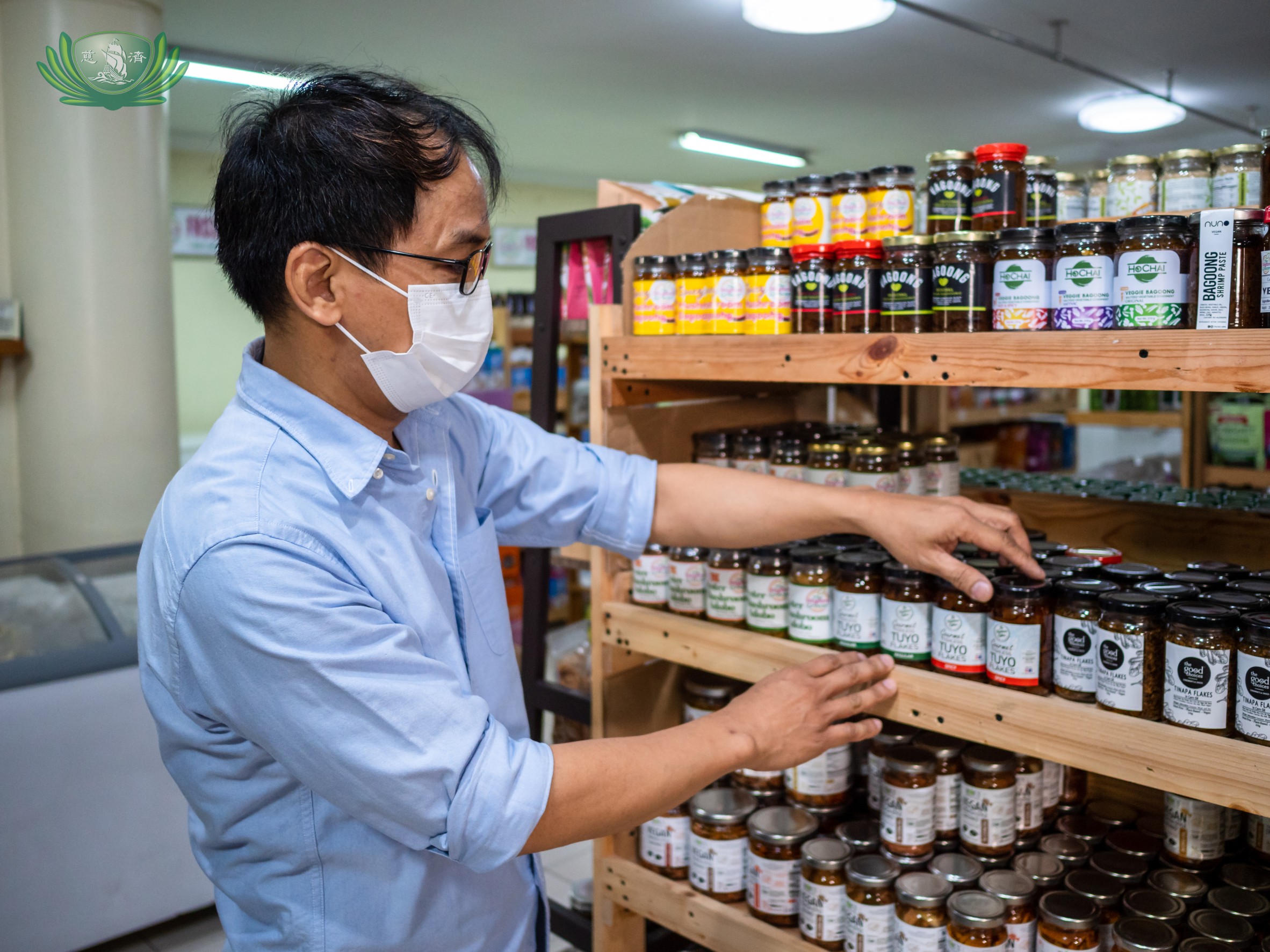 Israel showing the variety of vegan foods.【Photo by Daniel Lazar】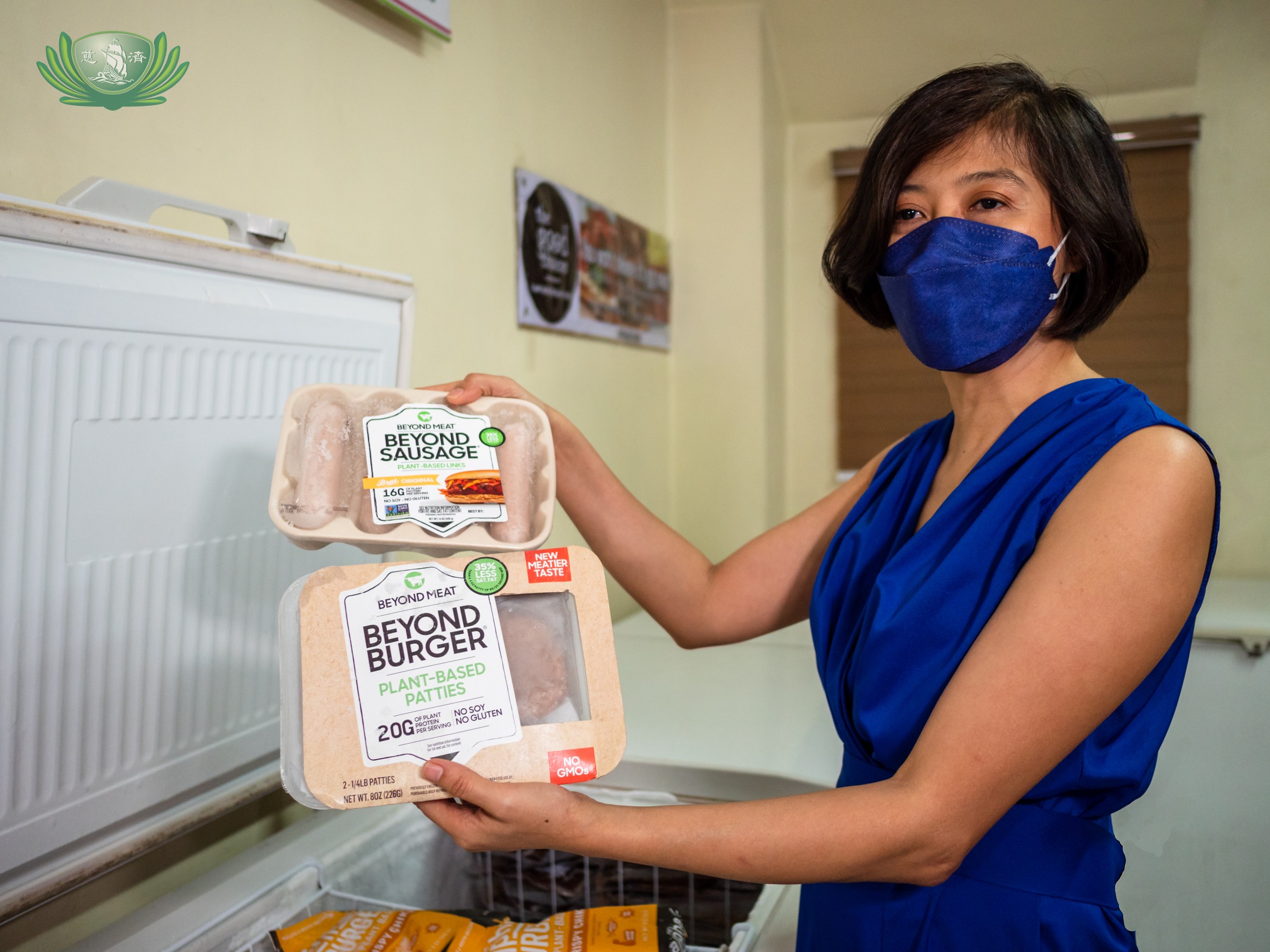 Auggie showcasing the popular Beyond Meat products.【Photo by Daniel Lazar】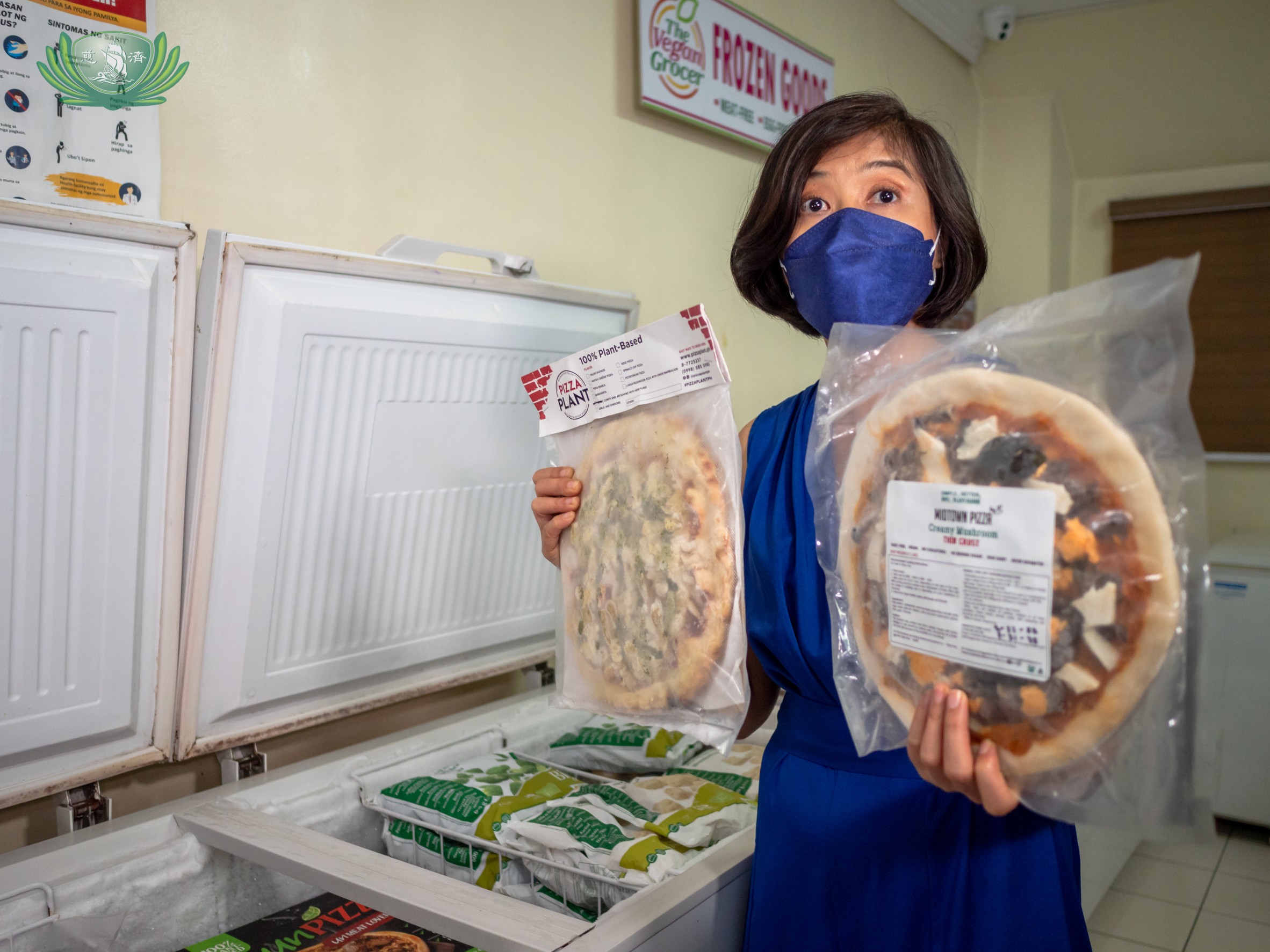 Auggie pizza from the Vegan Grocer.【Photo by Daniel Lazar】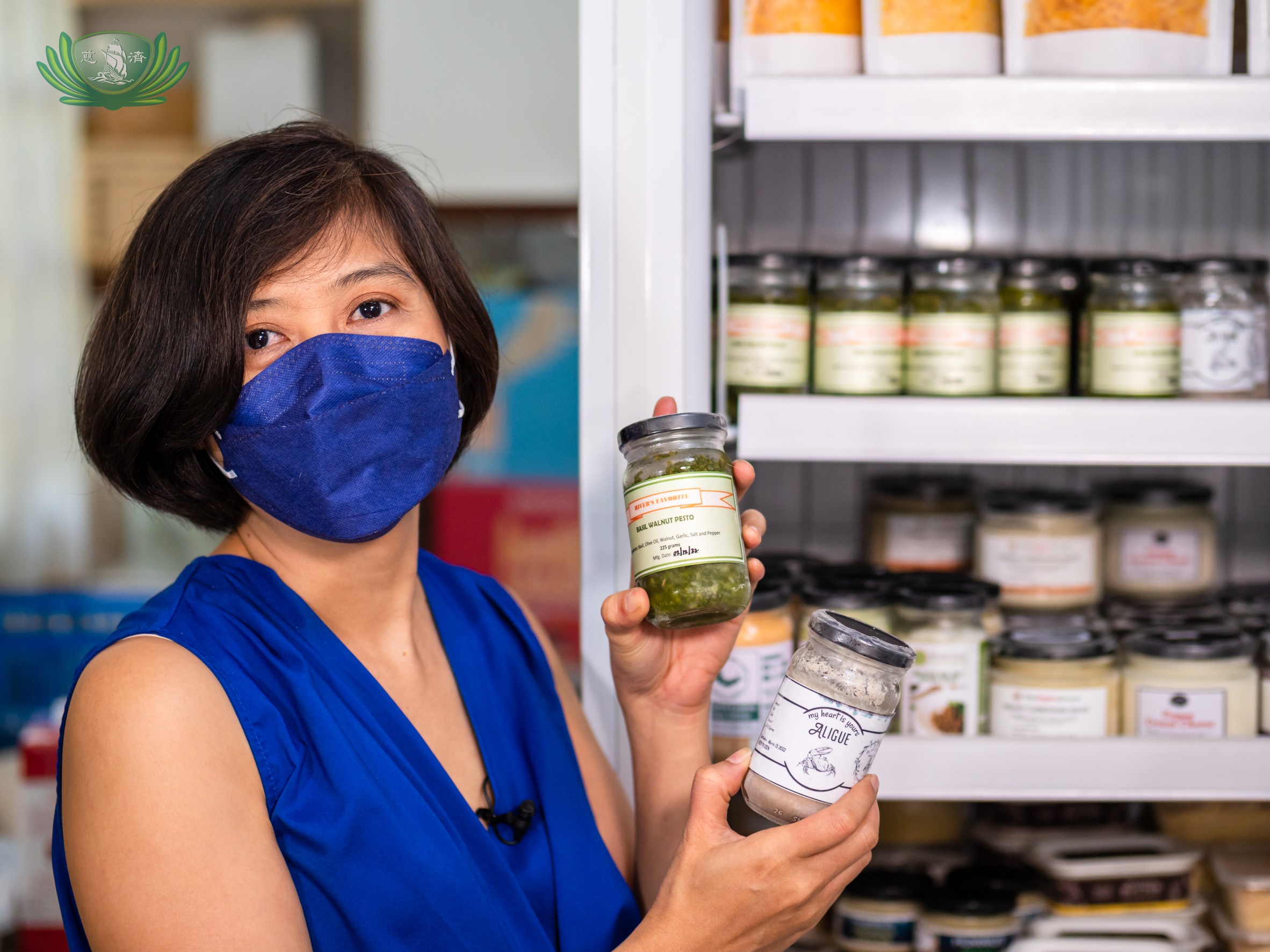 Auggie showing the vegan aligue and vegan pesto.【Photo by Daniel Lazar】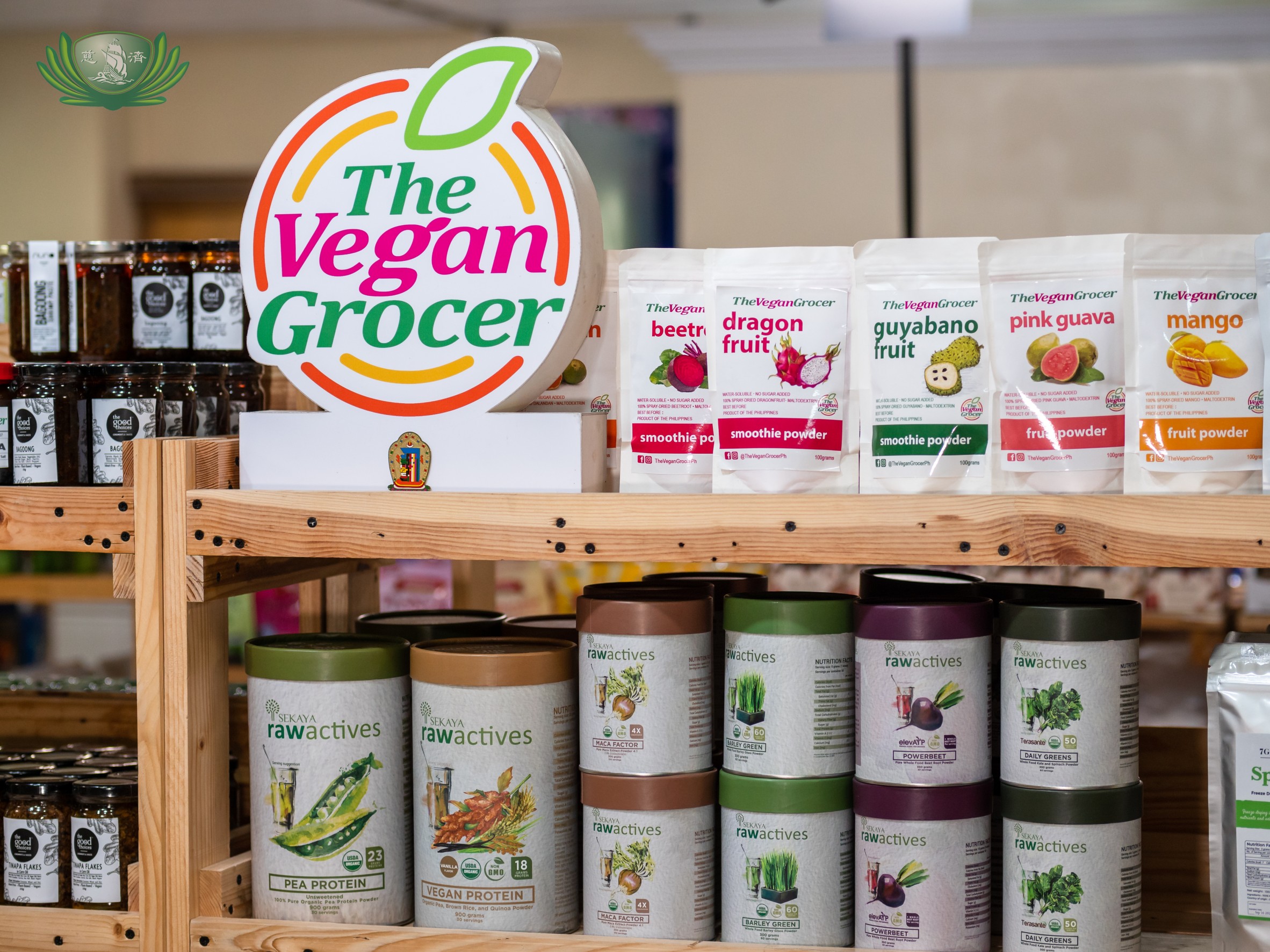 The Vegan Grocer, a one-stop shop for all your vegan needs.【Photo by Daniel Lazar】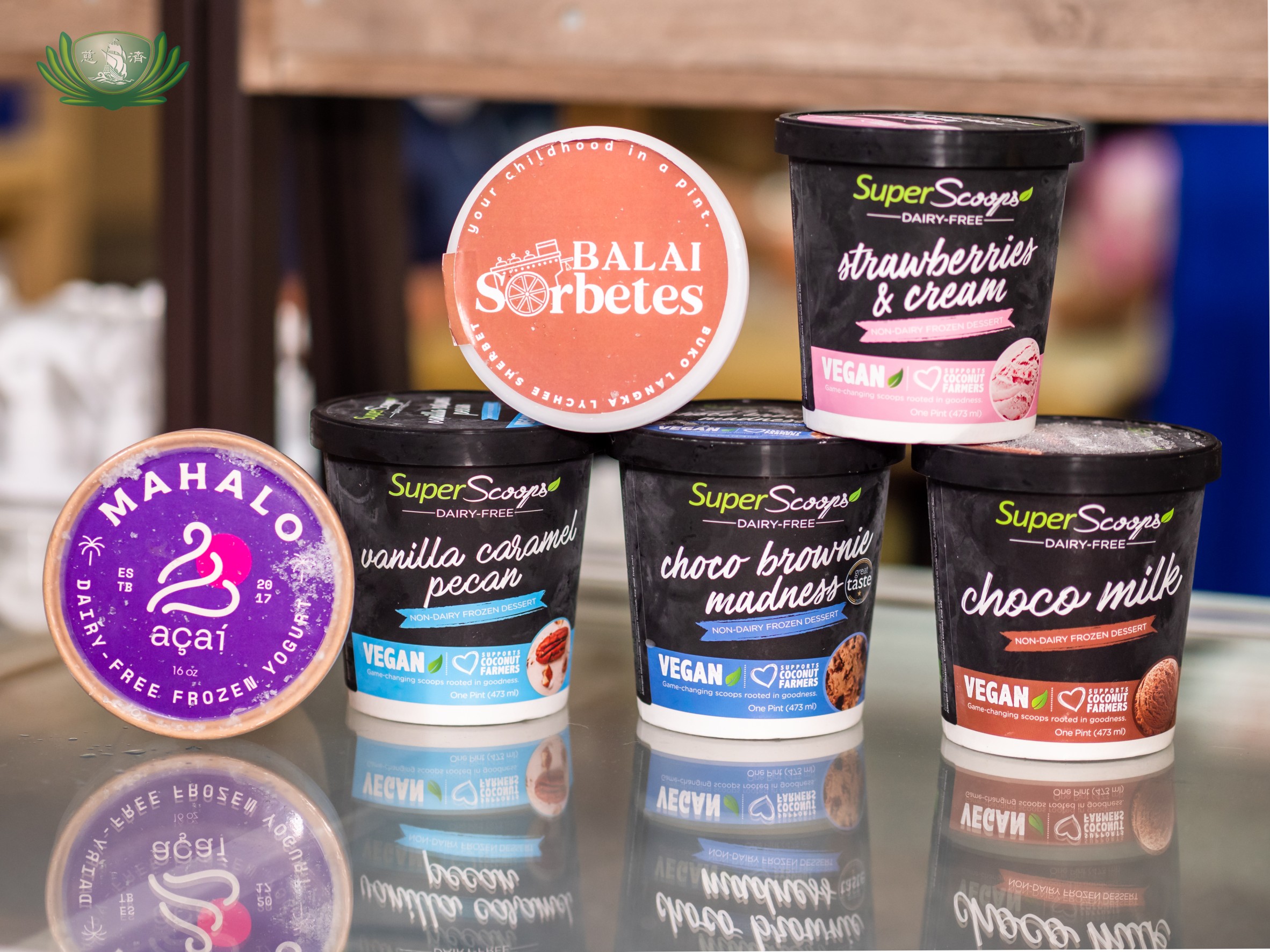 Delicious vegan ice-cream【Photo by Daniel Lazar】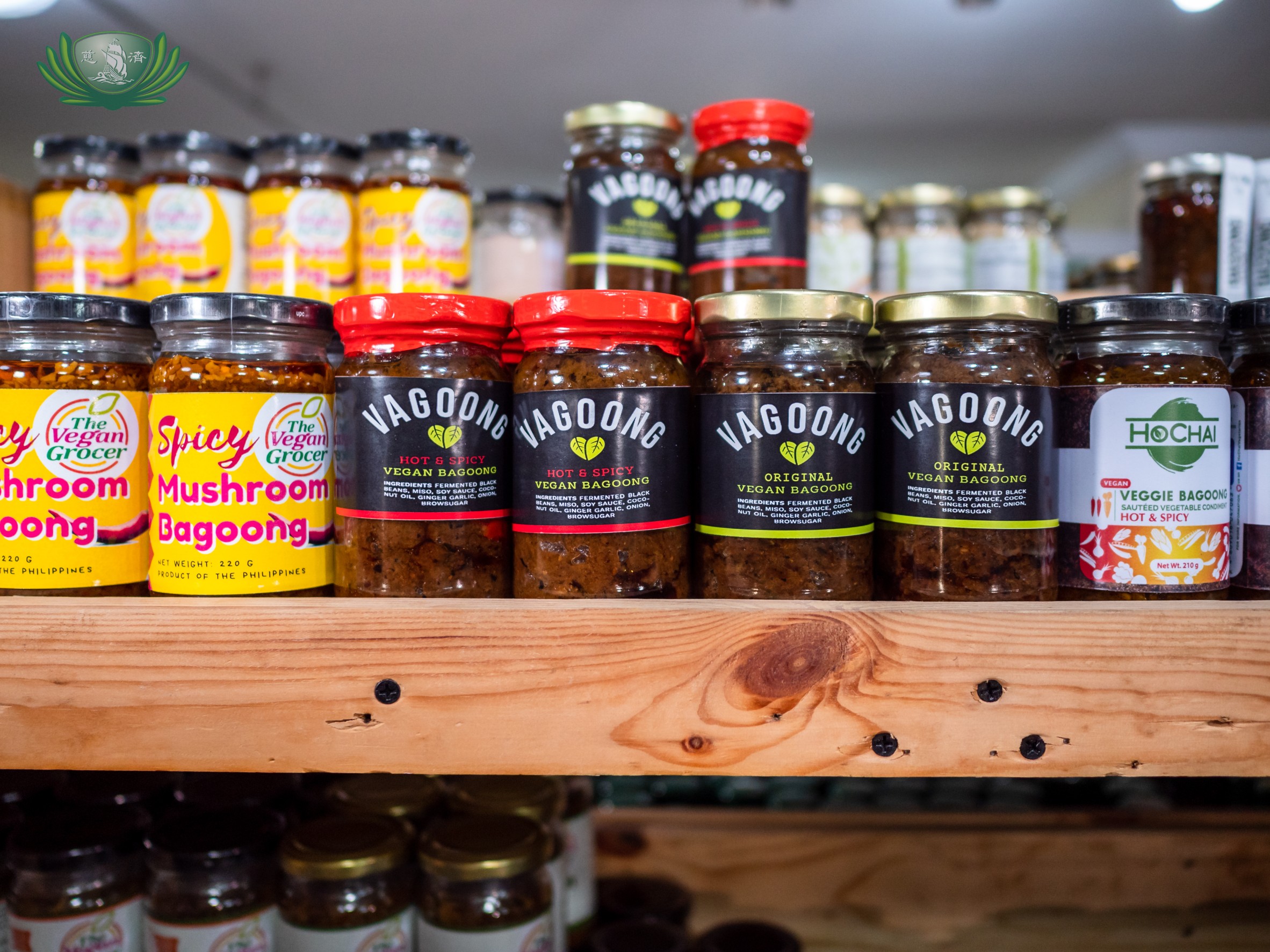 Vegan bagoong【Photo by Daniel Lazar】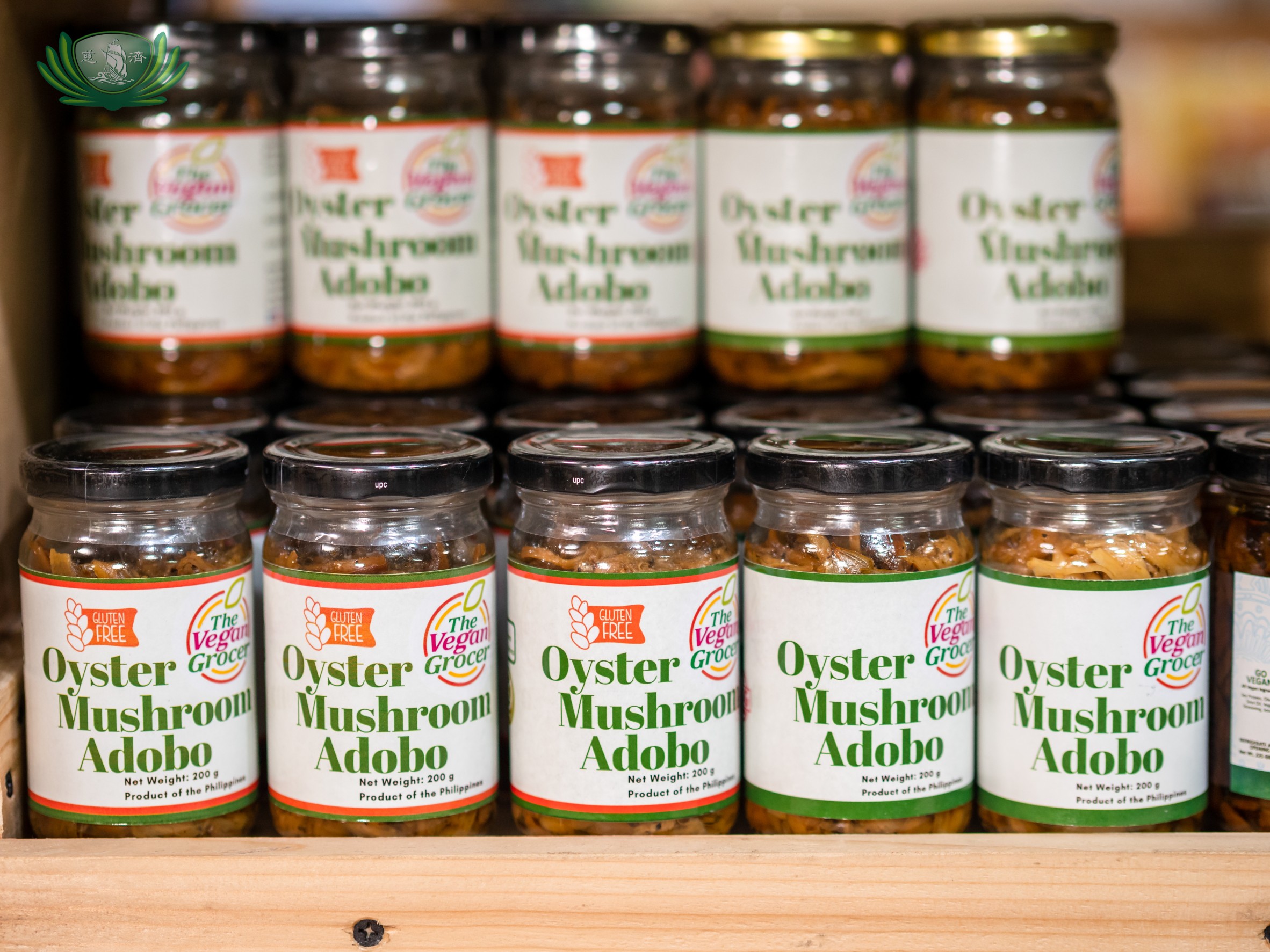 Vegan mushroom adobo【Photo by Daniel Lazar】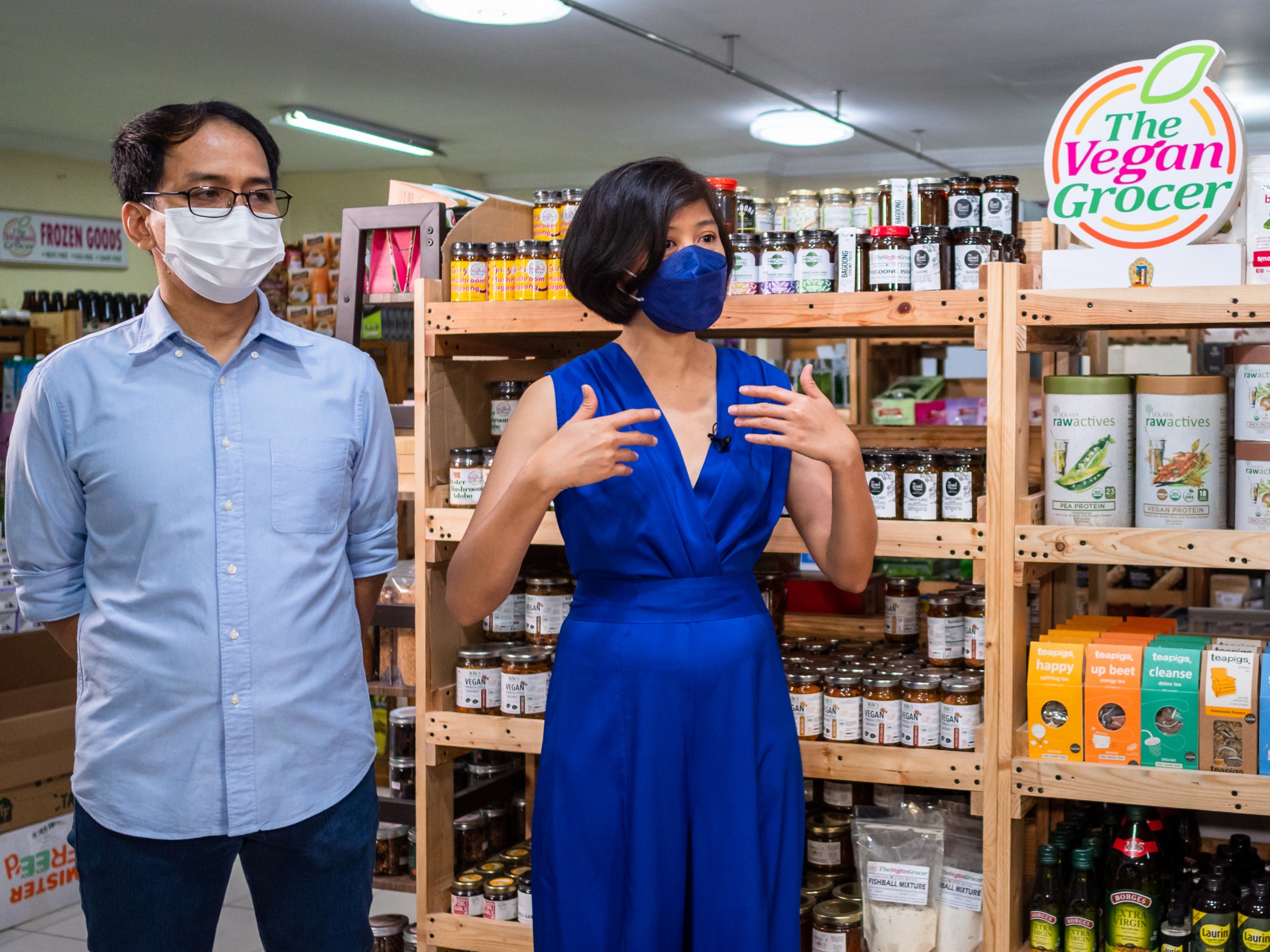 Israel and Auggie discussing the benefits of being vegan.【Photo by Daniel Lazar】
Go Back