More than just eye care
Students from Sisters of Mary were thankful for a day of free eye checkup and new learnings from Tzu Chi
By Ben Baquilod
Students of Sisters of Mary Schools got free eye checkup and refraction test on March 29 at the Buddhist Tzu Chi Eye Center. The first batch of 100 high school students from the Biga Girlstown in Silang, Cavite were all smiles as they first set foot in the Buddhist Tzu Chi Campus.
The day sparked a lot of hope for Rizza, Grade 12 student who has had eye problems for years now. "It's been difficult for me since only one of my eyes can see properly," says Rizza, daughter of a farmer and one of the Girlstown's 2,300 scholars.
Despite the difficulty, Rizza has remained grateful and dedicated to her studies. "I thank Sisters of Mary because if not for them, I wouldn't be able to finish school," she says. A scholar for six years now since Grade 6, she is provided with free tuition, lodging, food, uniform, and her other school needs.
But to also get free eye care was a surprise to her thanks to the long-standing friendship between the Catholic group and Tzu Chi. It all started when Sisters of Mary sold its former school to Tzu Chi—which is now the Buddhist Tzu Chi Campus in Sta. Mesa, Manila.
"I will no longer find it hard to study because my left eye will now get its needed care and treatment," says Rizza who got her free refraction test. "There are a lot of people who have no money to get proper eye care. But because of Tzu Chi, many students get free eyeglasses so they would no longer find it hard to concentrate on their studies."
This grateful sentiment is shared by her schoolmate, Efrailyn. "I am proud to get free eye checkup because we don't have to pay expensive fees outside," says Efrailyn, Grade 10 scholar from the Girlstown. "Because I get to study for free, I am able to help my family. My supposed school expenses can just be used to support my siblings," she adds.
Living in the dormitories, they only get to be home with their families on Christmas breaks; but they never feel lonely in the Girlstown. "In Sisters of Mary, we get to have a new family. We have groups and we have our own 'ate' (big sister)," shares Efrailyn.
On top of these good things, she also gets to study technical-vocational courses such as bookkeeping and dressmaking. Much to her delight, she has the opportunity to get national certificate upon completion of the course.
But Efrailyn also has bigger hopes for the future. Graduating from junior high school, she plans to pursue nursing education and eventually become a doctor. And it was a great boost to her dream when she met the medical practitioners in the Tzu Chi Eye Center. "I am inspired to see the nurses and doctors here in Tzu Chi because I have observed that they are cheerful and kind to everyone. They treat each one like family," she marvels.
Grateful to have experienced world-class health care, Efrailyn is even more blessed to have learned from the talk by Tzu Chi staff and volunteers. She is particularly moved by the teachings on filial piety, one she was happy to bring home with her.
"Honestly, I seldom say 'thank you' to my parents. Then I realized that it's really right to honor our parents and say 'thank you' to them while they're still here with us."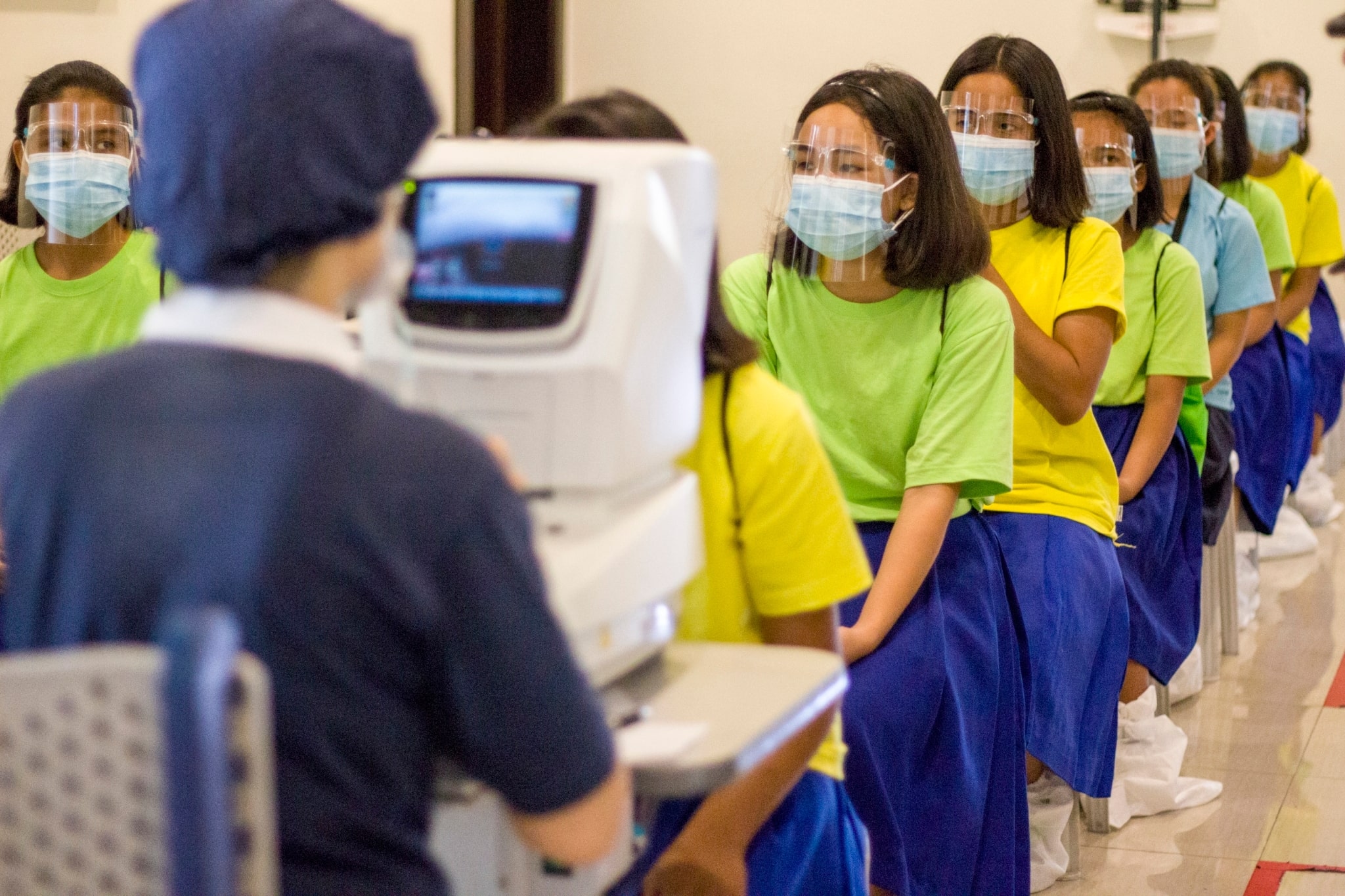 Students line up as they wait their turn for the initial eye checkup.【Photo by Matt Serrano】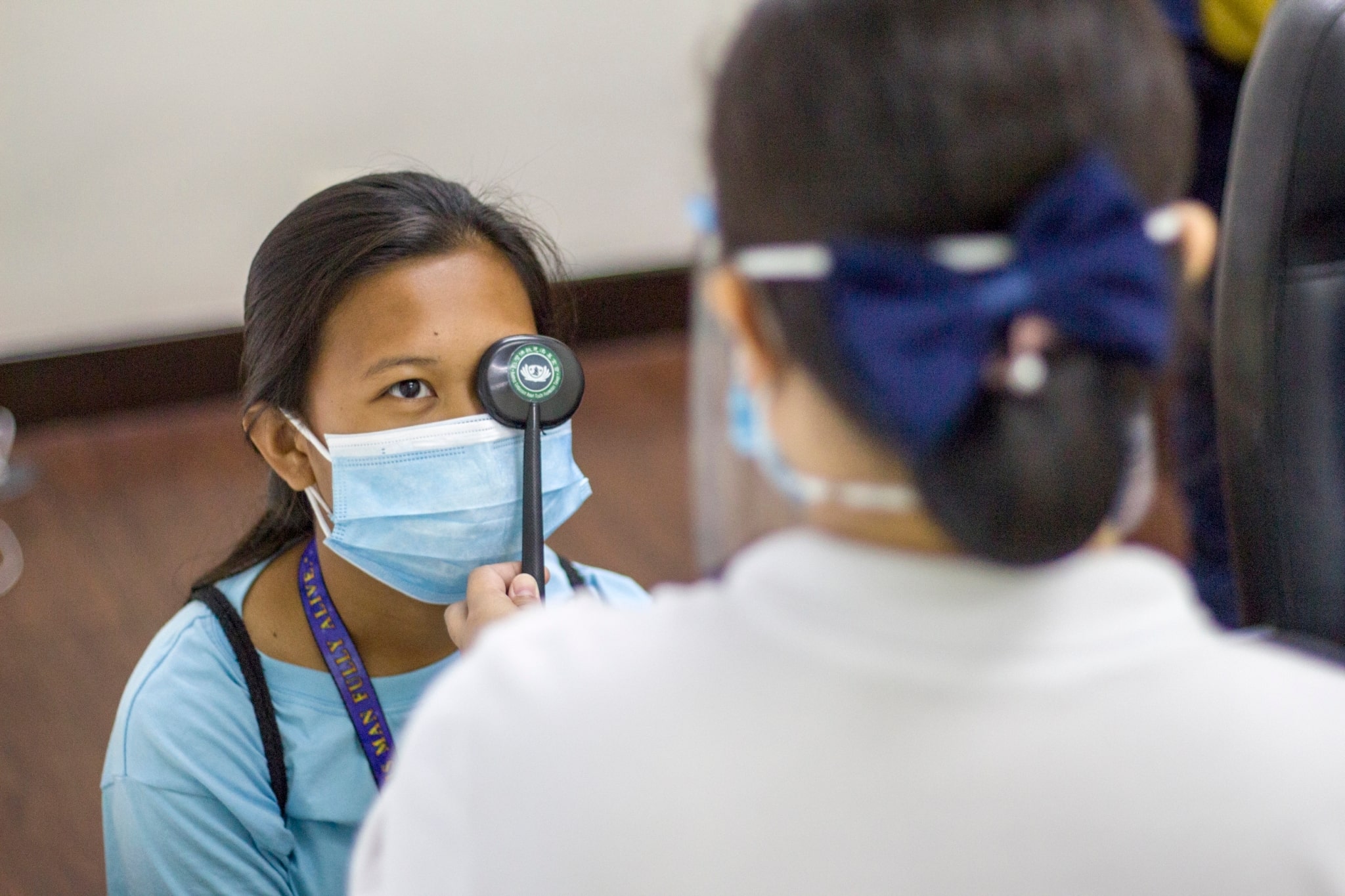 Grade 12 student Rizza gets her first eye checkup at the Buddhist Tzu Chi Eye Center.【Photo by Matt Serrano】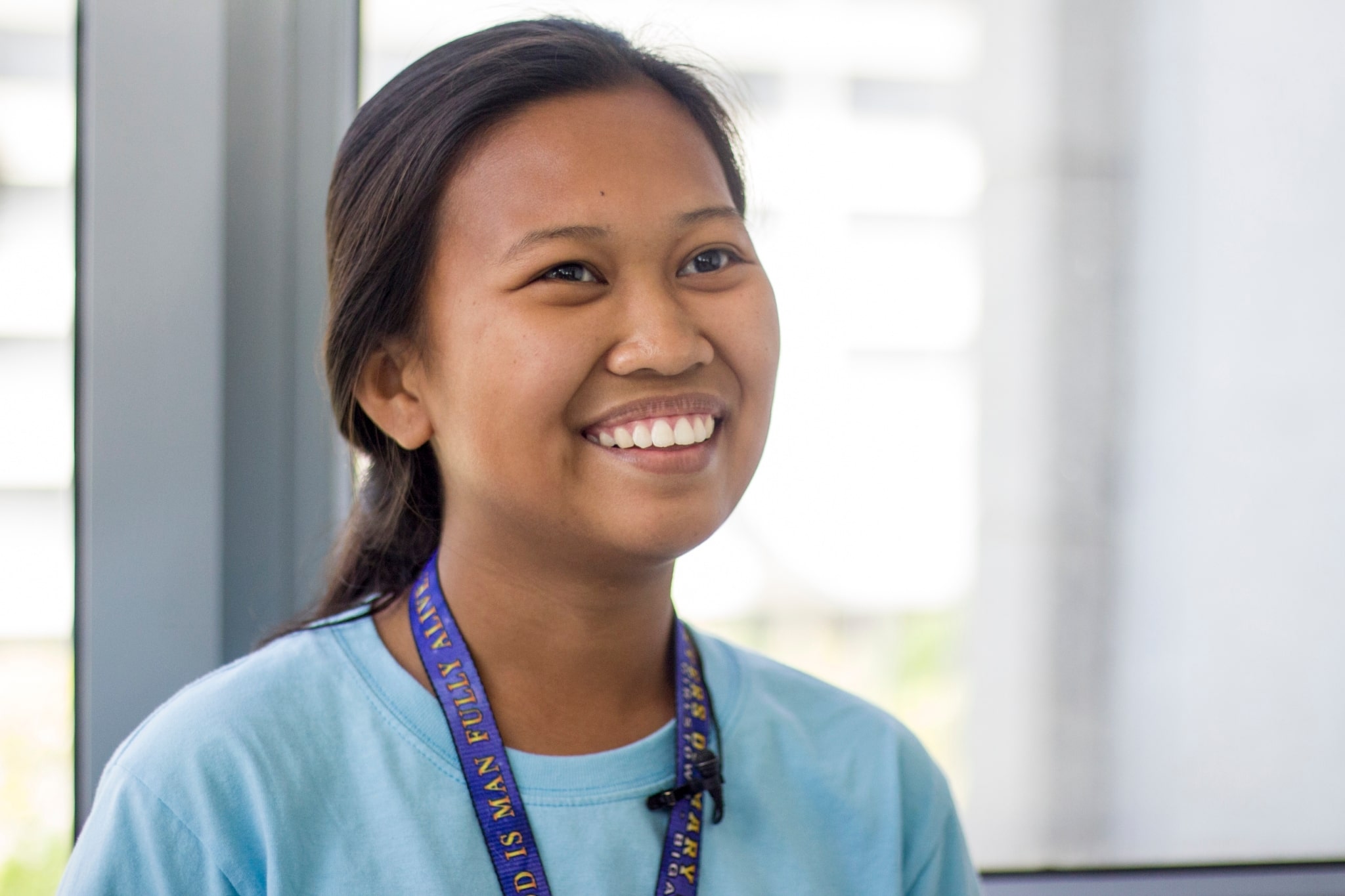 "I will no longer find it hard to study because my left eye will now get its needed care and treatment," says Rizza who had her free refraction test.【Photo by Matt Serrano】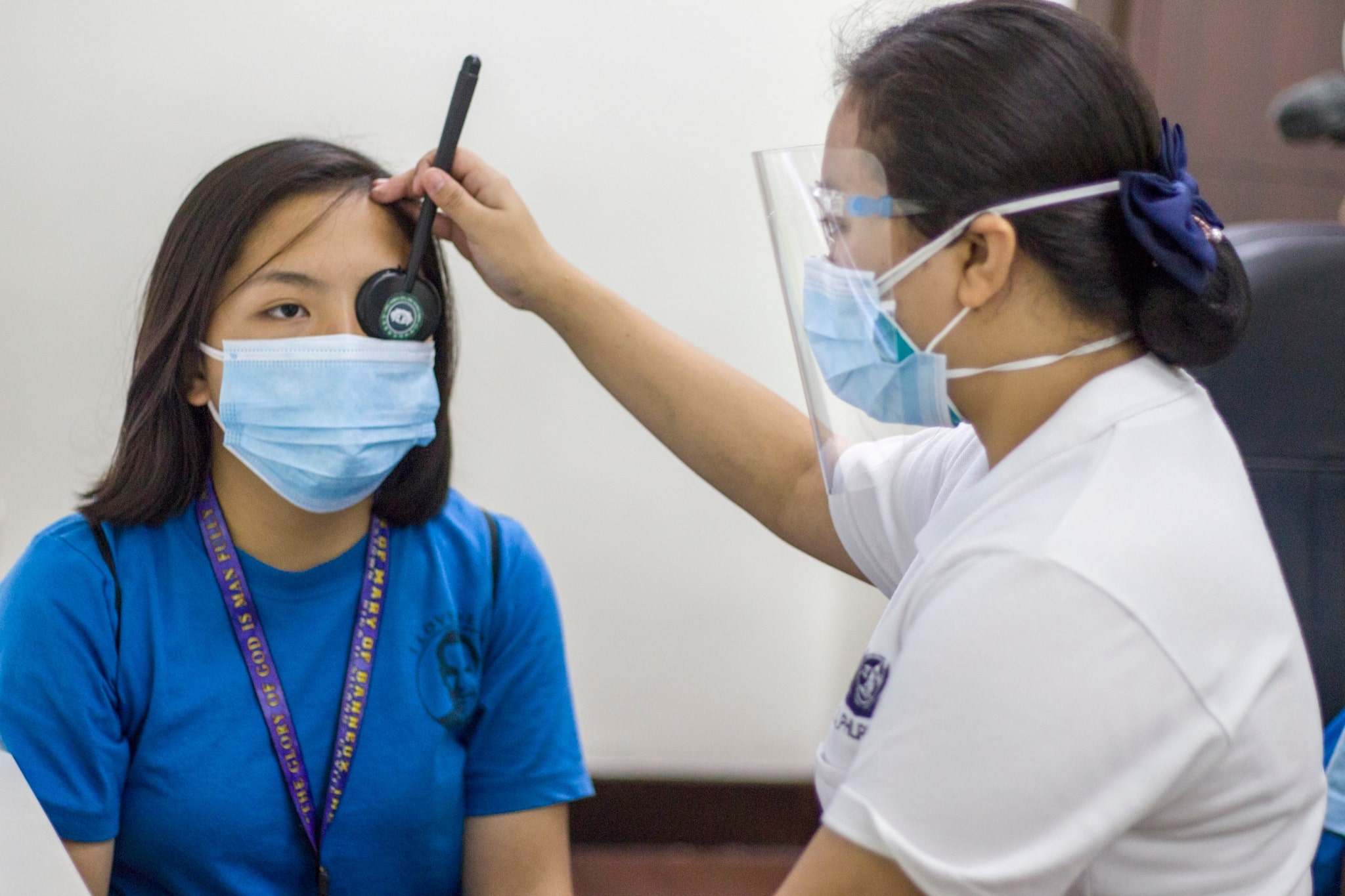 "I am proud to get free eye checkup because we don't have to pay expensive fees outside," says Efrailyn, Grade 10 scholar from the Girlstown.【Photo by Matt Serrano】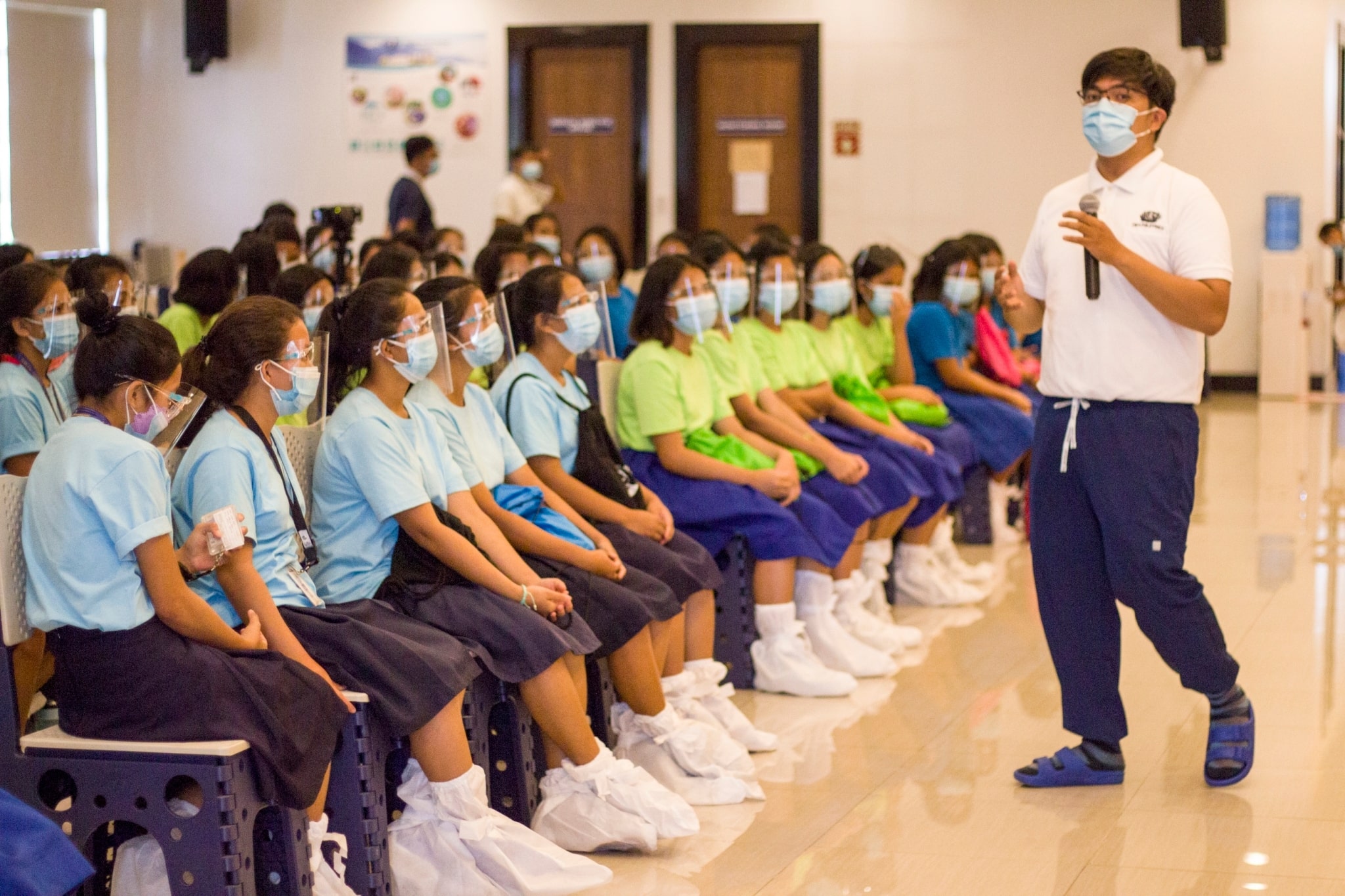 Apart from the free eye checkup, students also enjoy the opportunity to learn more about Tzu Chi from its staff and volunteers.【Photo by Matt Serrano】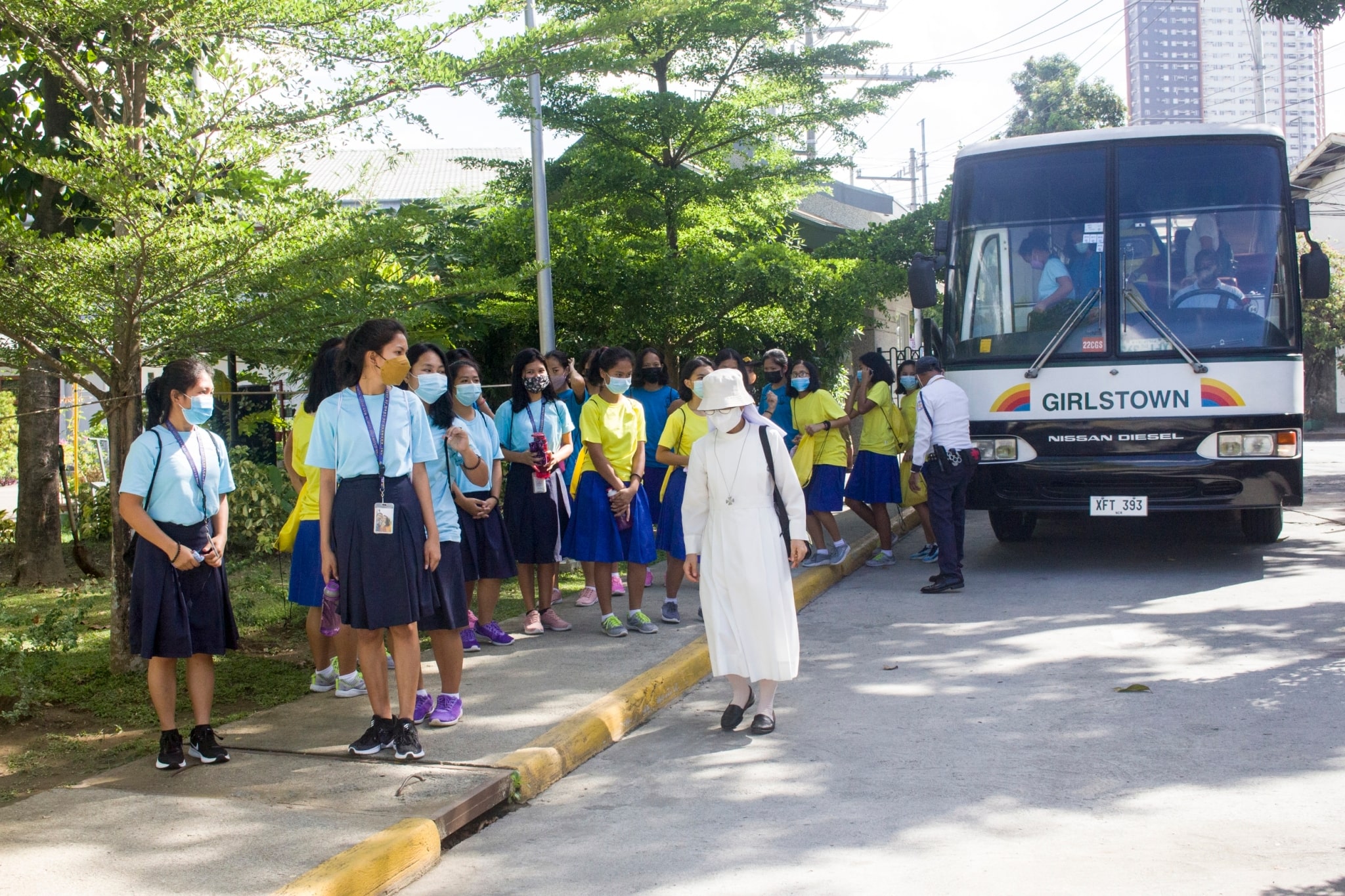 100 students from Sisters of Mary Schools – Biga Girlstown in Silang, Cavite arrive at the Buddhist Tzu Chi Campus for their eye checkup and refraction test.【Photo by Matt Serrano】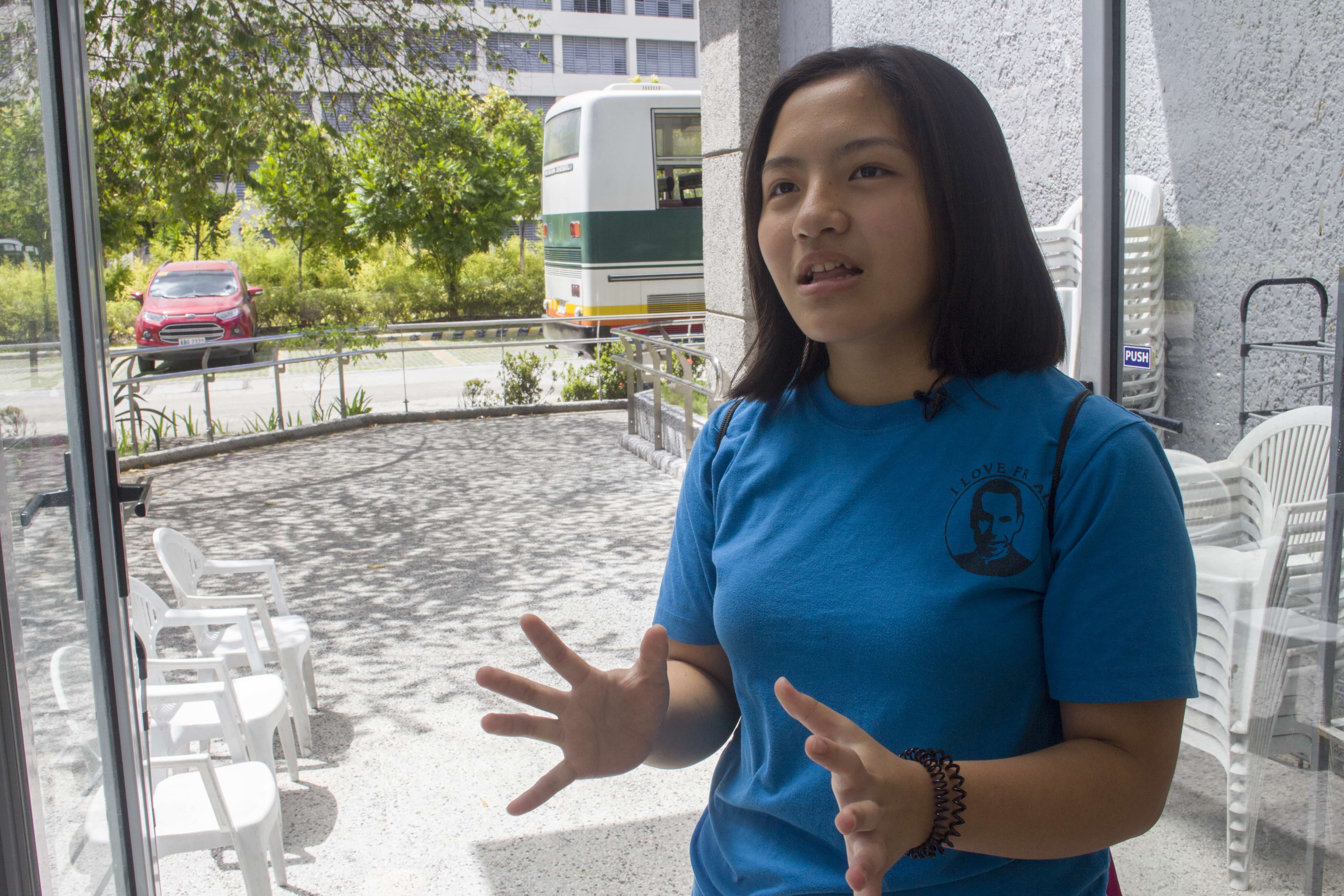 Efrailyn explains what she learned from Tzu Chi on filial piety, "Honestly, I seldom say 'thank you' to my parents. Then I realized that it's really right to honor our parents and say 'thank you' to them while they're still here with us."【Photo by Matt Serrano】
Go Back