Tzu Chi Youth Philippines launches a tree-planting project with FEED
"Project Three for Tree (343)" exceeded its volunteer participation and number of trees planted.
By Marella Saldonido
On October 8, Tzu Chi Youth Philippines, along with Fostering Education & Environment for Development, Inc. (FEED), launched a tree-planting initiative, "Project Three for Tree (343)" at the UP Laguna Quezon Land Grant in Siniloan, Laguna.
The title "Project Three for Tree (343)" pertains to both the target number of trees to be planted as well as the "three things we can do for the trees: to POT soil and seedlings, to PLANT them, and to PROTECT them as we should for the earth," according to a post on Tzu Chi Youth Philippines' Facebook page.
With the collective effort of these young volunteers, 450 trees were planted, exceeding their target. The number of registrants was also higher than their target of 50 registrants, with over 60 registrants participating in the project.
"I would say that the project was a success because the numbers exceeded our expectations," says Tzu Chi Youth volunteer and project head Camille Carrasco.
Prior to the tree planting activity, the volunteers gathered together at the Buddhist Tzu Chi Campus in Sta. Mesa, Manila, to watch a documentary about Wangari Maathai, an environmental activist in Kenya who founded the "Green Belt Movement," which empowers communities to plant trees all over Africa. Given that the majority of the participants are new to tree planting, the movie screening aims to raise their awareness of the value of planting trees before proceeding to the planting site.
Partner organization FEED, which works with community-based organizations, fishing cooperatives, farming cooperatives, and forestry dwellers from all over the Philippines, was also pleased with the support that the project received, especially from young volunteers.
"We try to encourage youth involvement and leadership since they are the future leaders of industry," says FEED Partnerships Director and co-founder Anne Bakker.
For Anne, achieving the global climate goal of reducing greenhouse gas emissions (GHG) by 2030 requires a collective effort from the different sectors in society. "We all have to participate in it together because the government can't do it alone," she says. The participation of the youth, various people's organizations, and most importantly, those from farming, fisheries, and forestry sectors, lead to a larger-scale impact. With the worsening climate crisis, the demand for interventions such as planting increases each day. "Everyone can be an eco-warrior by planting," she adds.
The tree-planting project is only one of Tzu Chi Youth's initiatives to address climate change. During the pre-pandemic, the volunteers actively participated in recycling programs where they went from door-to-door in condominiums and houses to collect recyclable materials. Any challenges brought by the pandemic did not stop them from taking action and upholding Tzu Chi's mission of environmental protection. Among the online activities that were conducted at that time were a series of webinars such as "Let's Get Vegucated" and "Feed the Future," which educated participants on environmental protection and veganism.
Tzu Chi Youth volunteer Jamie Chua recalls the recycling project in Binondo as one of the remarkable activities she has participated in as a Tzu Chi Youth volunteer for the past six years. "Ever since, environmental protection was really the advocacy that resonated with me, which is why I was very interested in the Binondo recycling project," she says.
Her keen interest in projects that aim to help the environment led her to participate in Project Three for Tree (343) with great enthusiasm. "I didn't expect that we would have a significant impact and that we would plant that many trees. When I think about it, I only planted six trees, but collectively, we were able to plant hundreds!"
With the guidance of FEED and the cooperation of all the participants, which included volunteers from both inside and outside Tzu Chi and people of all ages, the project was a success.
"During the ocular visit, they were very well meaning and very authentic in their pursuit to plant," says Anne as she recalls how the partnership between FEED and Tzu Chi came about.
According to the partnerships director, FEED is selective of the organizations that it partners with as it is important to see the genuine intentions of the groups or companies that reach out to collaborate. "There must be that authenticity and meaning because if it's not there, even the plant will feel it. It's important for us that the organizations we partner with do this not just for show or publicity," she explains.
As both organizations share the same mission, Tzu Chi and FEED walk the path to a greener future together.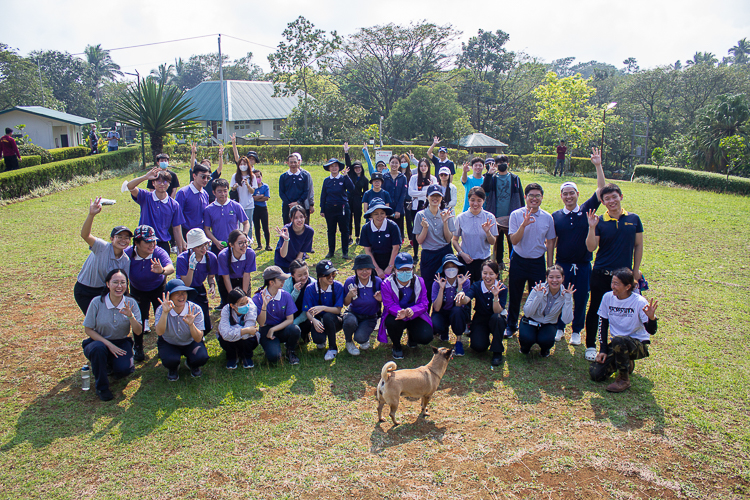 Tzu Chi Youth Philippines and Fostering Education & Environment for Development, Inc. (FEED) team up in the tree-planting project "Project Three for Tree (343)" on October 8 at the UP Laguna Quezon Land Grant in Siniloan, Laguna. 【Photo by Marella Saldonido】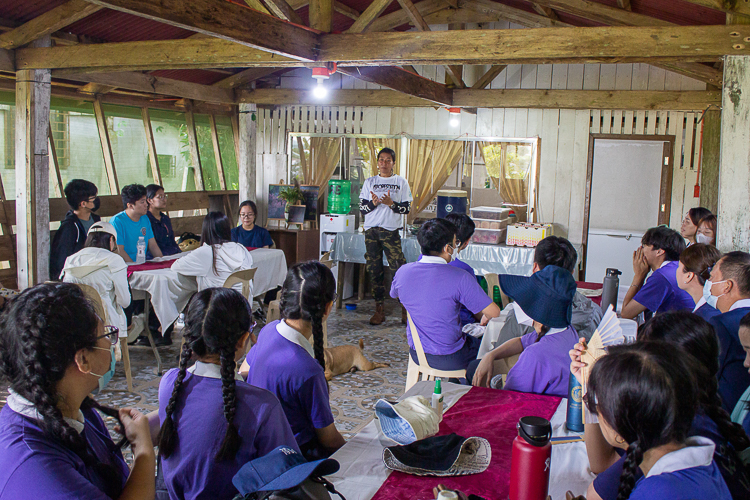 FEED Partnerships Director Anne Bakker (standing) starts off the event with an introduction of the organization and a briefing for the tree-planting activity. 【Photo by Marella Saldonido】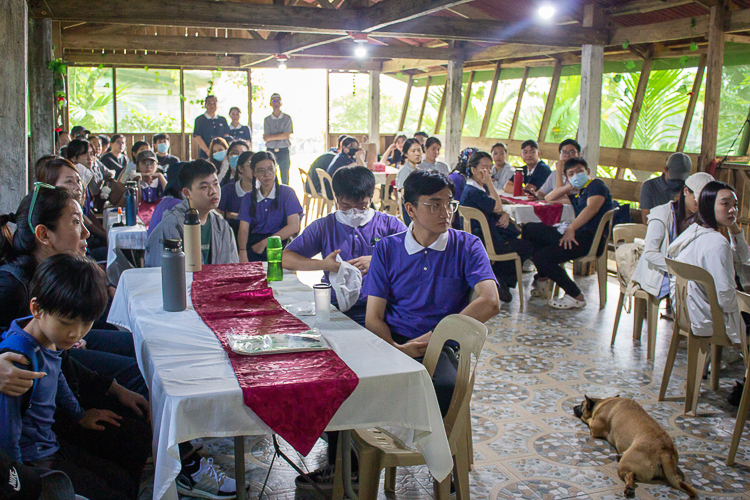 Volunteers gather together for the orientation. 【Photo by Marella Saldonido】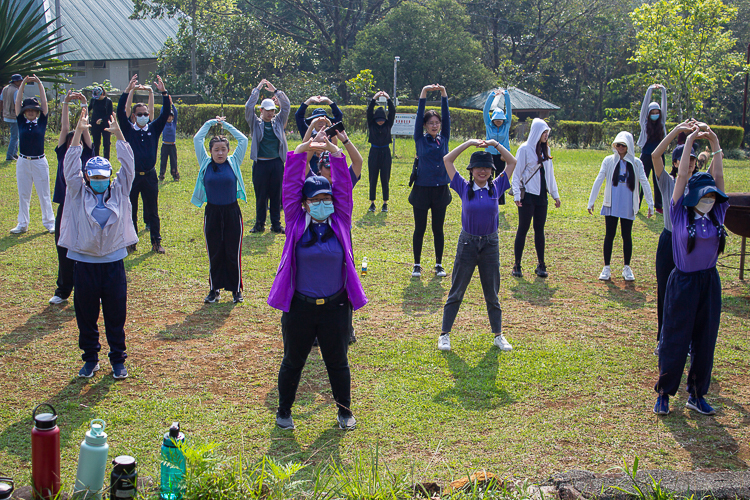 Before engaging in the physically demanding task of tree planting, stretching exercises are essential. 【Photo by Marella Saldonido】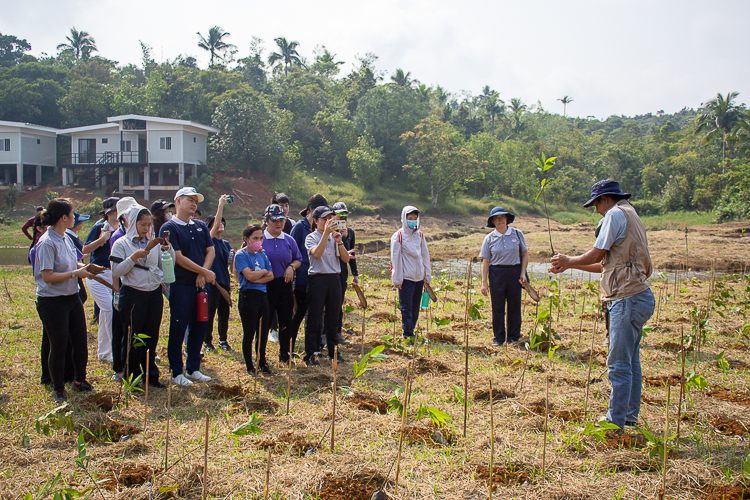 A forest ranger demonstrates the proper way of planting the tree seedlings. 【Photo by Marella Saldonido】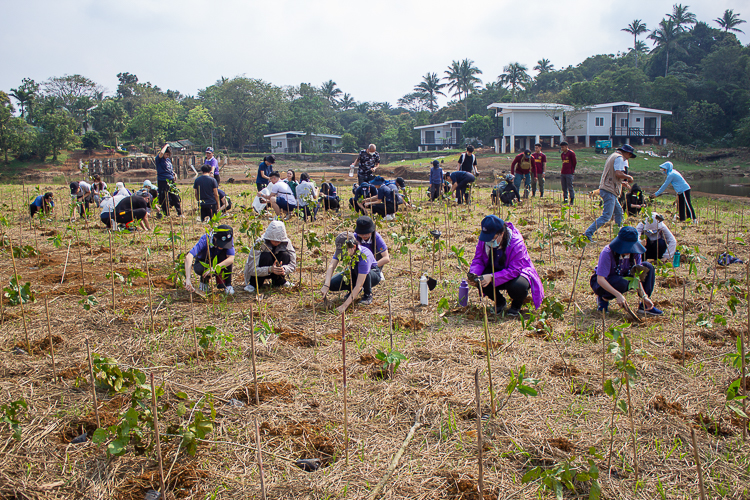 The volunteers begin to plant a variety of native species of trees in the Philippines, namely, Apitong, Bani, Balitbitan, Banaba, Narra, Teak, White Lauan, Red Lauan, and Yakal. 【Photo by Marella Saldonido】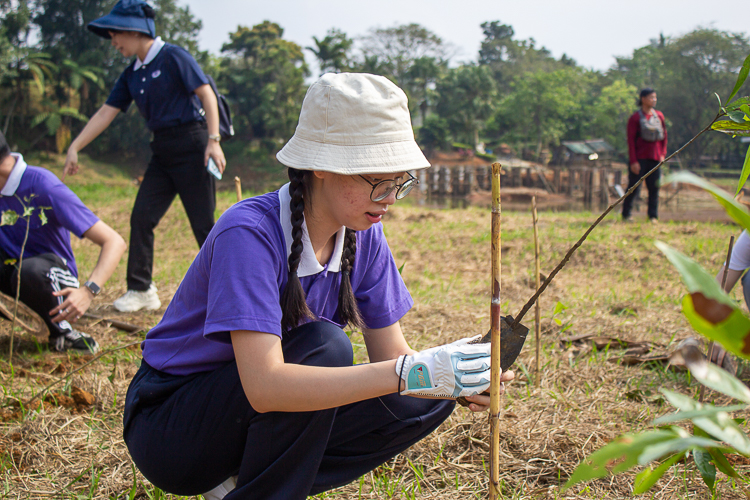 A Tzu Chi Youth volunteer carefully plants a tree seedling, following the instructions given by the forest ranger. 【Photo by Marella Saldonido】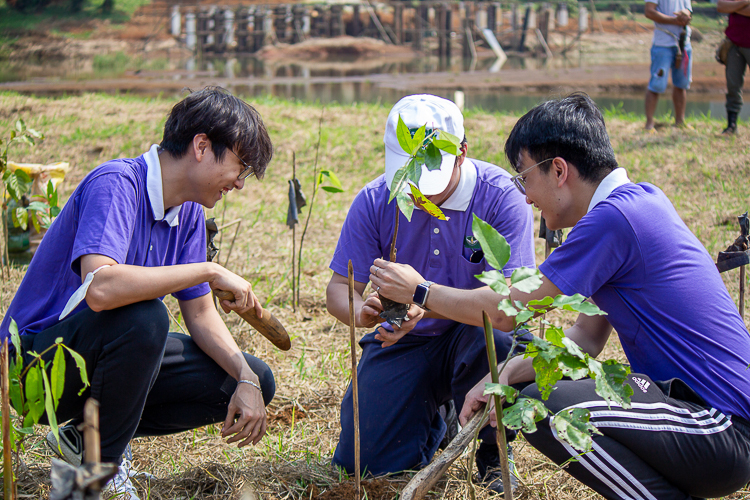 Tzu Chi Youth volunteers cheerfully work together in planting the tree seedlings. 【Photo by Marella Saldonido】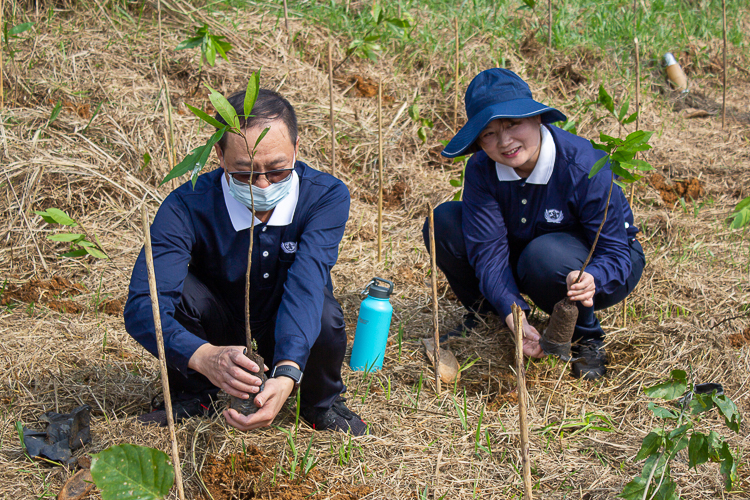 Tzu Chi volunteers join the youth to support their tree-planting project. 【Photo by Marella Saldonido】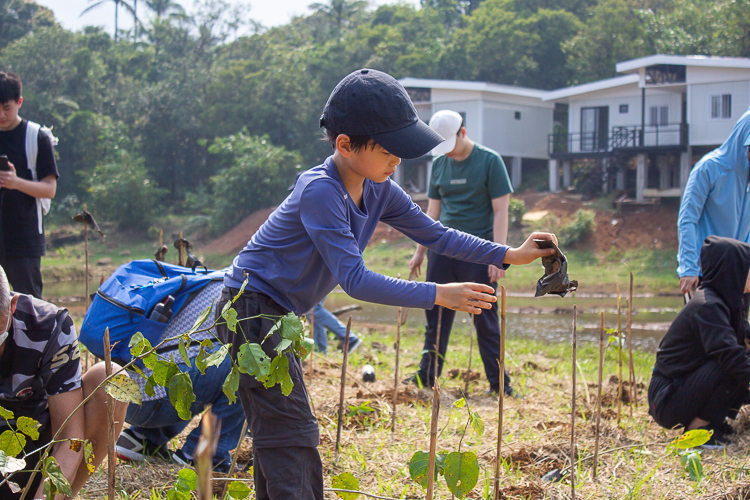 Volunteers of all ages, including children, were welcomed and encouraged to take part in the tree-planting project. 【Photo by Marella Saldonido】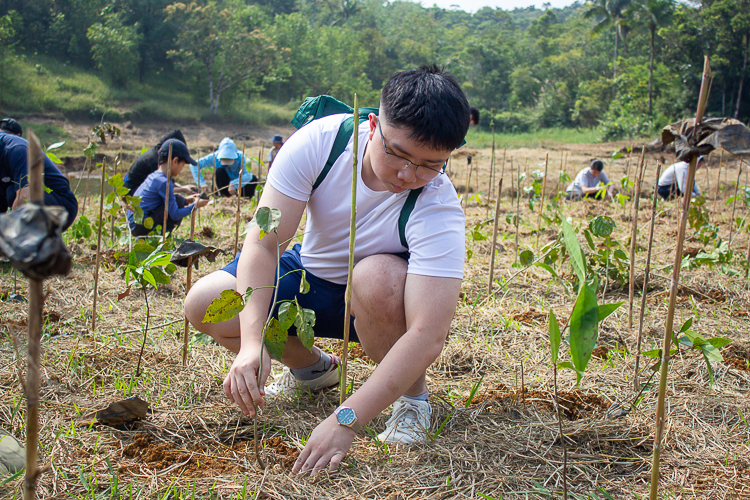 Volunteers from outside the foundation were also welcomed to participate in the tree-planting project. 【Photo by Marella Saldonido】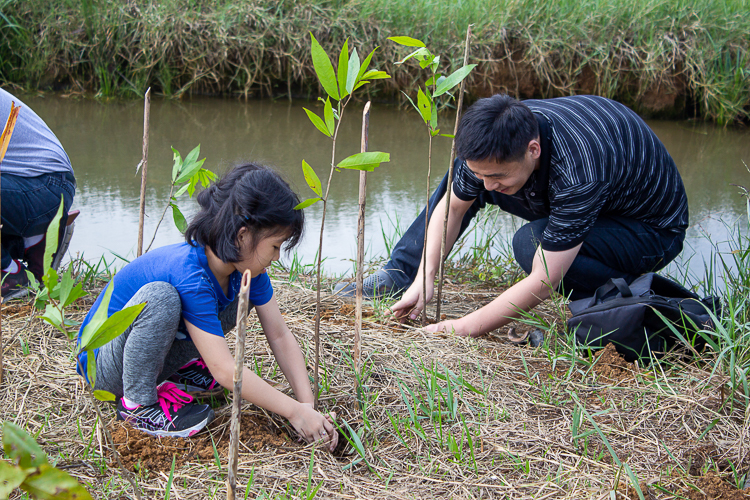 This father and daughter spend a meaningful family time planting trees together. 【Photo by Marella Saldonido】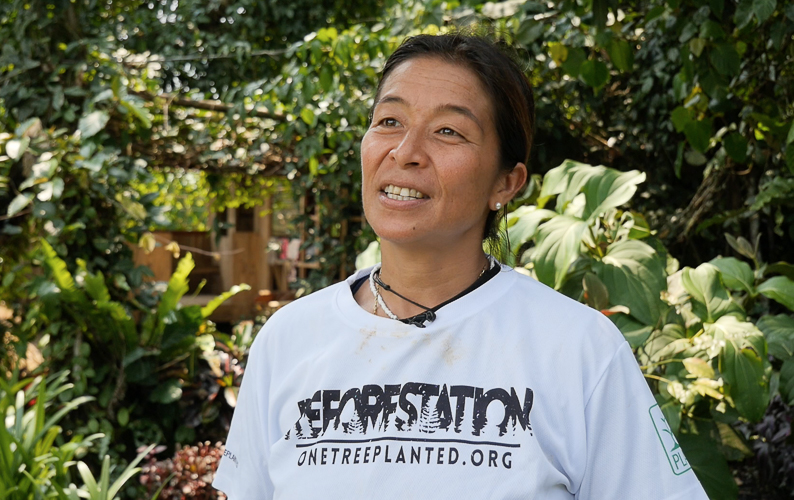 "That authentic spirit must be there when you plant, when you work with natural things such as plants and animals, and Tzu Chi has that," says FEED Partnerships Director Anne Bakker. 【Photo by Marella Saldonido】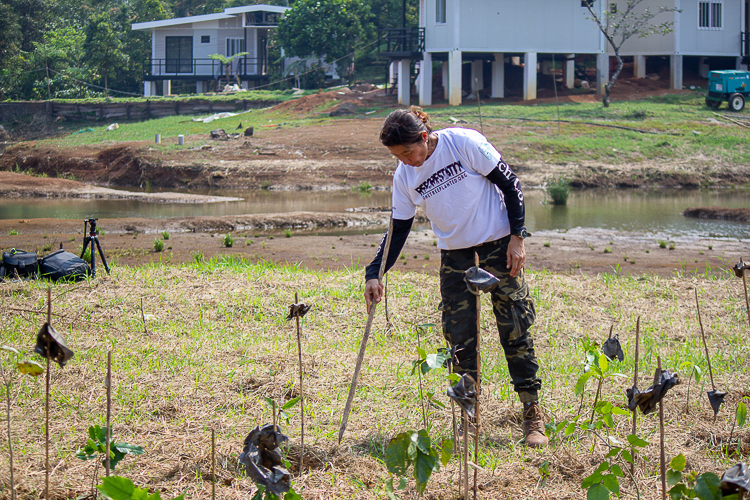 FEED Partnerships Director Anne Bakker carefully checks the newly planted seedlings. 【Photo by Marella Saldonido】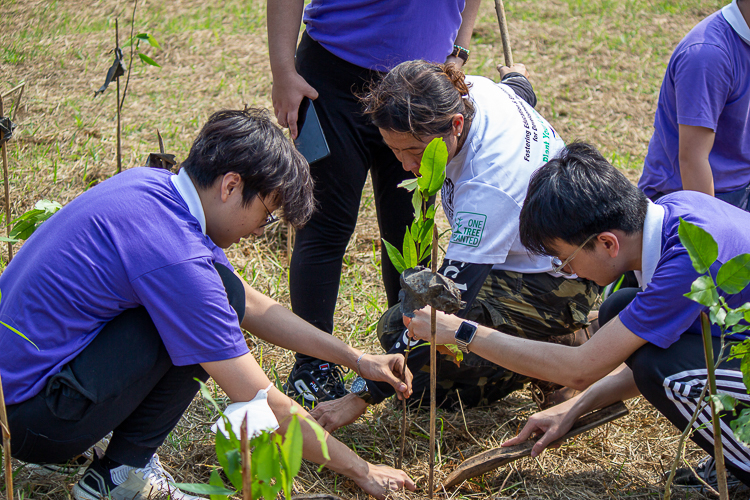 FEED Partnerships Director Anne Bakker (in white) assists Tzu Chi Youth volunteers in planting the tree seedlings. 【Photo by Marella Saldonido】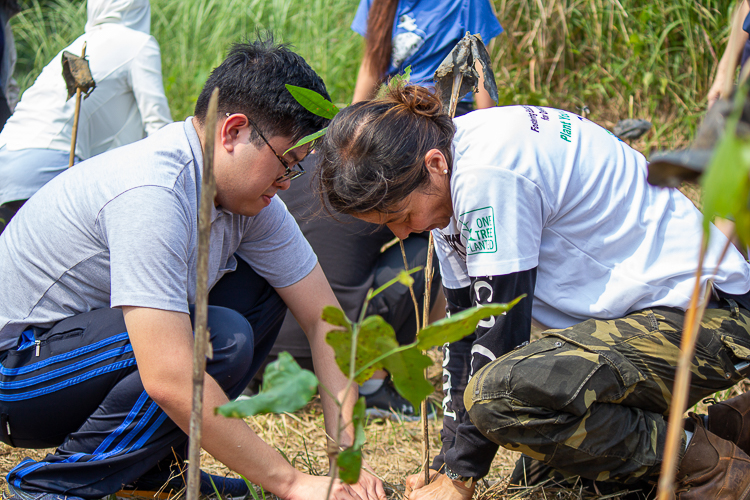 FEED Partnerships Director Anne Bakker (right) assists a Tzu Chi Youth volunteer in planting the tree seedlings. 【Photo by Marella Saldonido】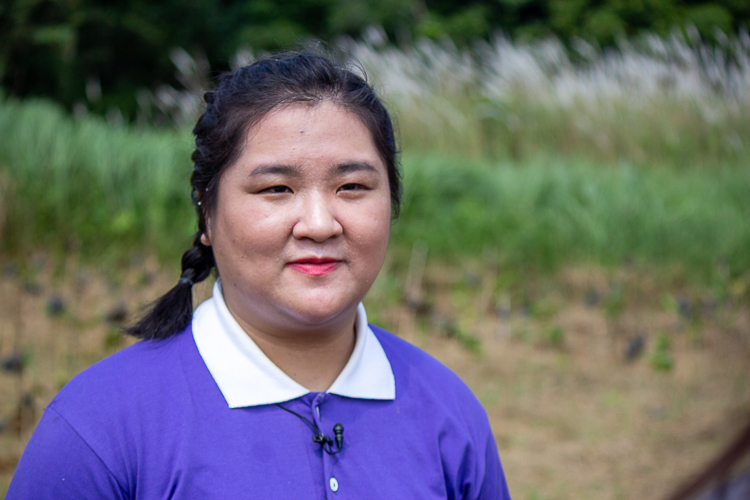 "The title of the project is 'Project Three for Tree (343)' because the goal was to plant three hundred and forty-three trees, but the number of trees planted today exceeded our expectations," says Tzu Chi Youth volunteer and project head Camille Carrasco. 【Photo by Marella Saldonido】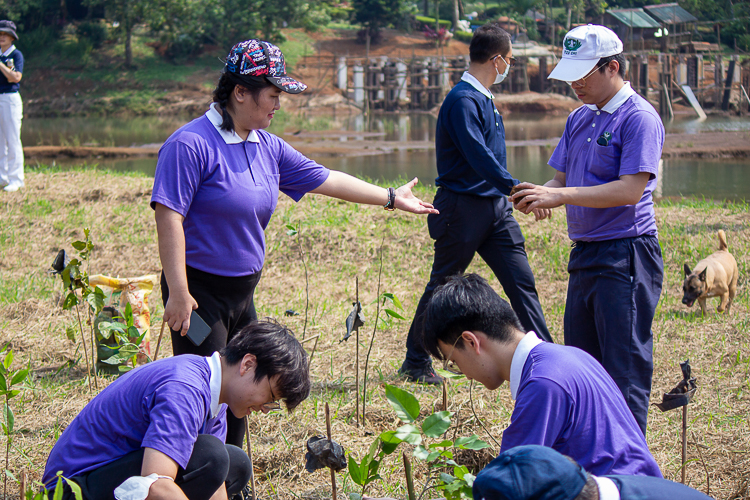 Camille Carrasco (standing left) assists her fellow Tzu Chi Youth volunteer during the tree-planting activity. 【Photo by Marella Saldonido】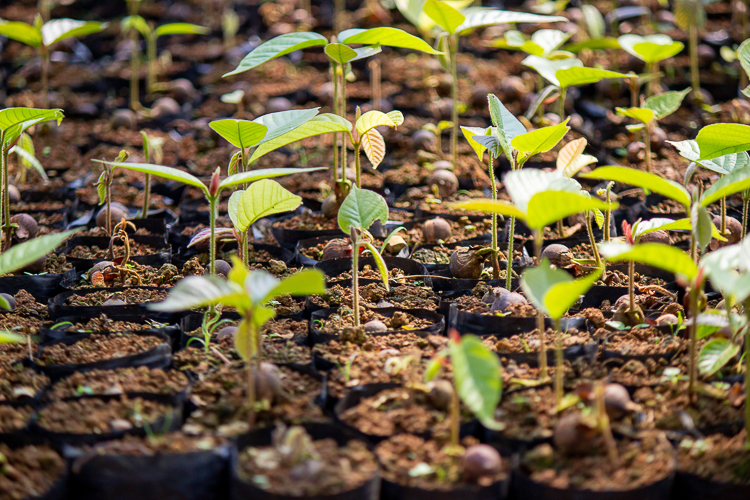 These tree seedlings are just starting to sprout in the plant nursery. 【Photo by Marella Saldonido】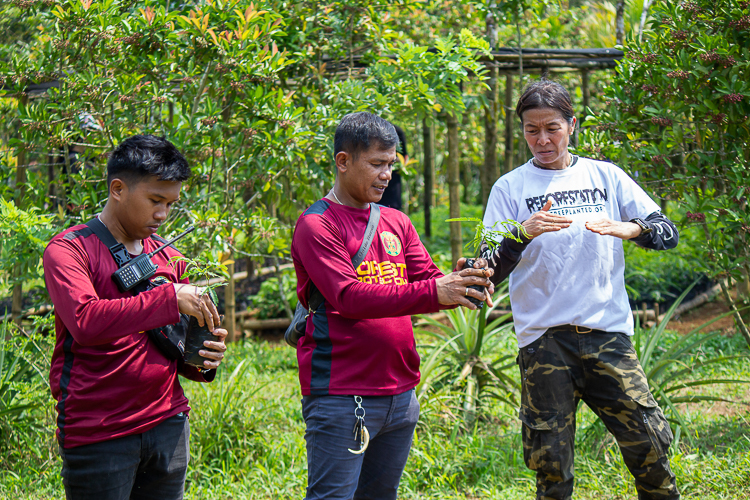 FEED Partnerships Director Anne Bakker (in white) and two forest rangers demonstrate how to properly pot new seedlings in the plant nursery. 【Photo by Marella Saldonido】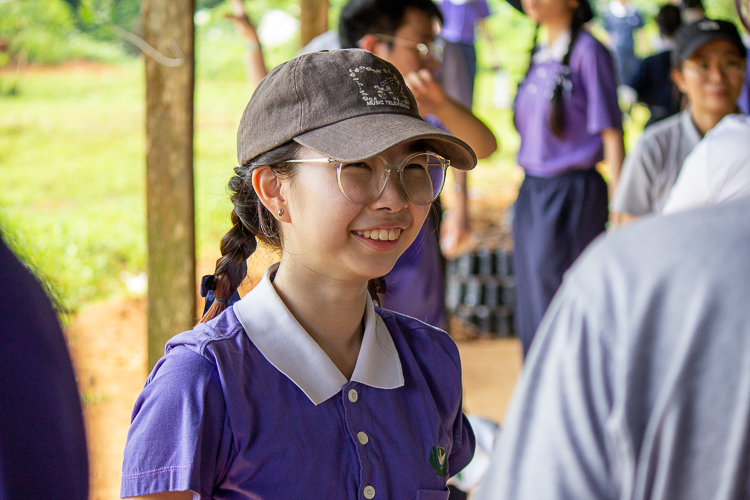 "I'm very grateful that there's an organization like Tzu Chi where it's very easy to volunteer. They make it convenient for us to contribute in our society," says Tzu Chi Youth volunteer Jamie Chua. 【Photo by Marella Saldonido】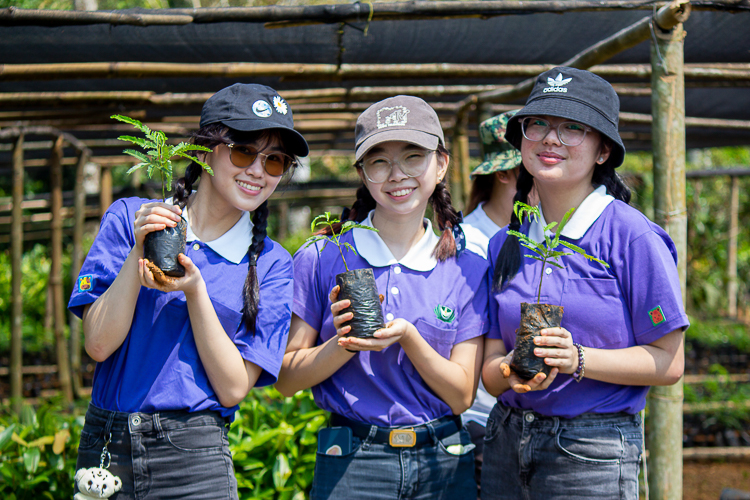 Jamie Chua (center) and her fellow Tzu Chi Youth volunteers proudly show their successfully potted seedlings in the plant nursery. 【Photo by Marella Saldonido】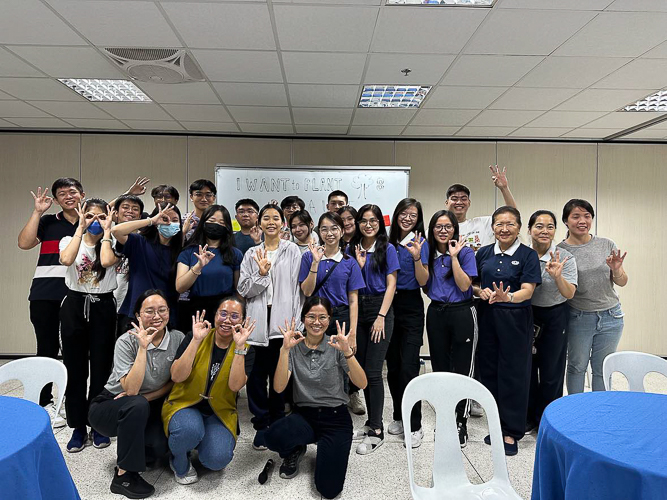 Tzu Chi Youth volunteers gather for a movie screening of "Taking Root: The Vision of Wangari Maathai" to establish their awareness of the importance of tree planting.【Photo by Betty Dizon】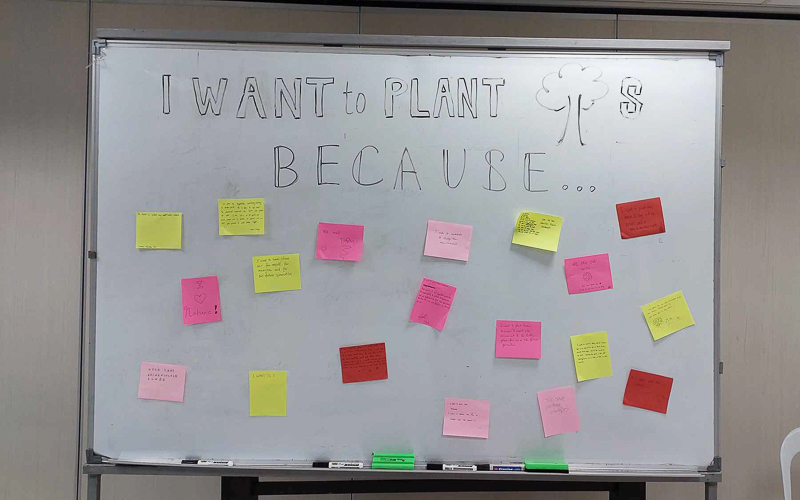 Tzu Chi Youth volunteers share their purpose for participating in the tree planting project after watching the documentary. 【Photo by Lineth Brondial】
Go Back