Hope after Odette
Amid tragedy and devastation are love and warmth.
By Joy Rojas
On January 5, Tzu Chi Foundation's disaster relief activities in Bohol saw volunteers split into two groups: one went to the Municipality of Ubay, the other to the CPG (Carlos P. Garcia) group of islands.
I followed the team on the outlying islands. When I entered the disaster area two days ago, I took photos of all the devastation with my mobile phone. The seniors who entered the area in the early stage told me that I would see more tragic scenes in the days to come.
Sure enough, we saw more ruined homes in our three-hour drive passing Ubay. I couldn't bear the sight of them, but I also couldn't get the memory of them off my mind.
After a long journey, we came to the town of Carlos P. Garcia (CPG), named after the late president of the Philippines.
The roof of the municipal building was gone, except for the statue of President Garcia, which remained standing at the front.
When Typhoon Odette (Rai) struck on the evening of December 16, 2021, it affected 6,460 households and a population of 24,430. Six people died and 870 houses were completely destroyed.
As of this writing, 19 days have passed since the disaster. A space less than 30 square meters behind the government building serves as a temporary office.
From our interview with CPG Mayor Fernando B. Estavilla, we learn that Tzu Chi has been associated with this place for the last five or six years, helping with its medical cases. For this typhoon, victims will receive 20 kg of rice per household. This should last a family anywhere from 15 days to a month. Earlier, the local government provided victims with 3 kg of rice for 2-3 days.
Judging by the present situation, Mayor Estavilla said it should take half a year or more to fully restore power to CPG. How will the economy recover? Thus he said that they really need help.
When volunteers introduced Tzu Chi to the crowd, the mayor personally took one of the Tzu Chi "bamboo cans" to solicit donations from the victims. Someone put 100 pesos into the bamboo can; the people around him roared in admiration. One hundred pesos may be your parking fee, it may be a cup of Starbucks coffee, or it may be my laundry expenses yesterday. This person's 100 pesos may be his love for the victims. Its value exceeds one million pesos, ten million pesos even.
While dropping his coin into the bamboo can, another victim distributed some of his coins to people next to him, so that they could donate too.
During relief distribution, Tzu Chi volunteers would always encourage recipients to join them in a Tzu Chi "Prayer Song." As the group sang, I found a woman wiping her uncontrollable tears.
After she got her rice, I approached her and asked why she cried. The woman, whose name is Lolita, said she is in her late 40s and has six children. Before the typhoon, she cooked bananas and sold them from house to house. Her husband worked as a construction worker.
After Odette, their house was destroyed. Nothing was left, the small business was gone, and life was suddenly lost. What should we do for our future, they wondered. Suddenly, the 20 kg rice that Tzu Chi gave made her feel hopeful in life.
At the exit, a man in his 70s or 80s firmly grasped the hand of his slow-moving wife. Volunteers followed, carrying with them the couple's two bags of 10 kg rice, which will be delivered to their home.
On our way back, our driver lost his way since all the roads looked alike. Suddenly a man on a motorcycle drove before us, and offered to lead us to the port to catch the last ferry.
In this sentient world, there is love and the feeling of warmth everywhere.
Rice relief was distributed to 1,100 families in Ubay and 1,500 families in CPG.
DSWD AUTHORITY SOLICIATION PERMIT NO. DSWD-SB-00004-2022, Nationwide. Valid until August 5, 2022.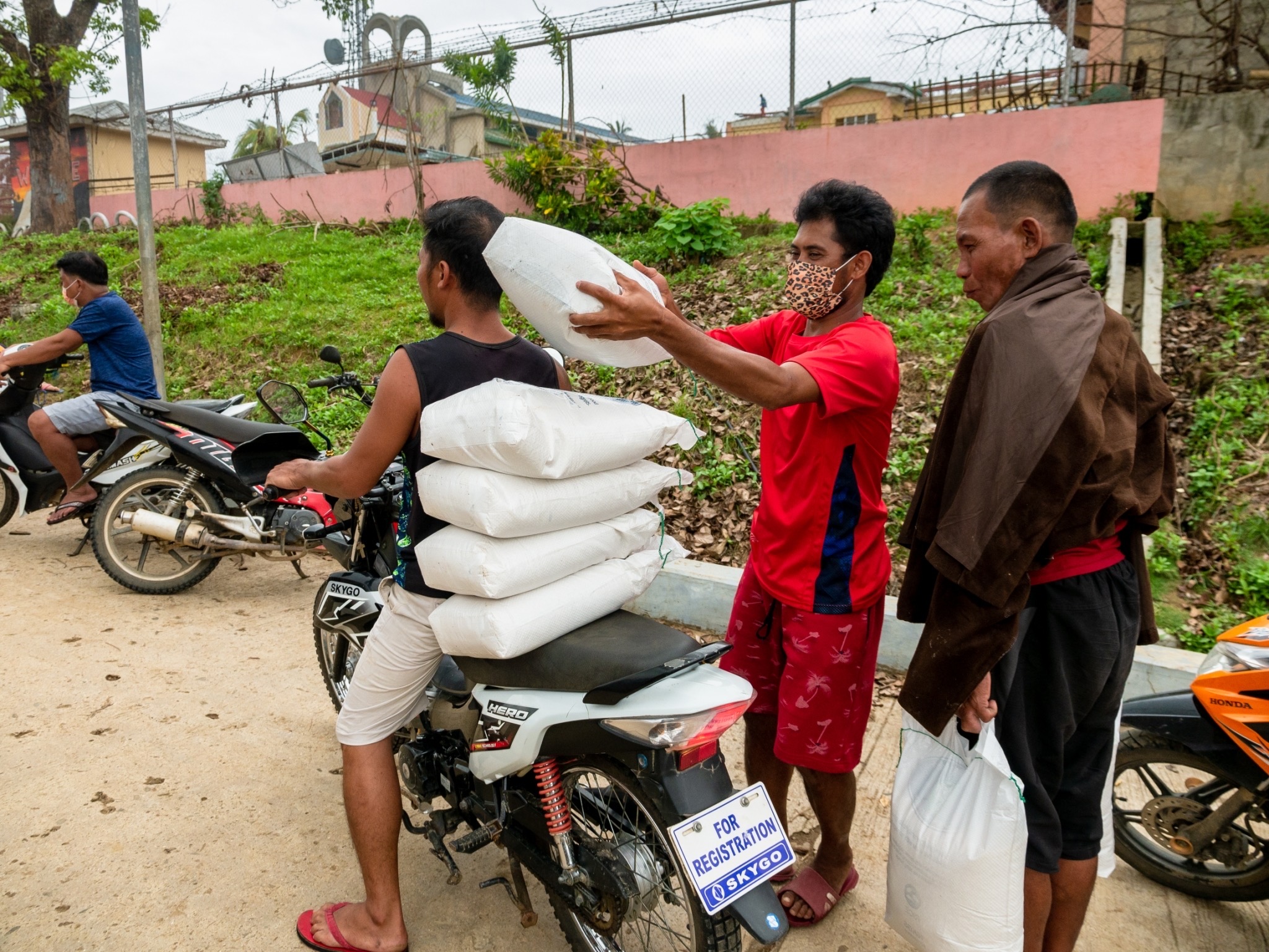 A CPG beneficiary piles sacks of 10 kg rice on the back of a motorcycle. 【Photo by Michael Sanchez】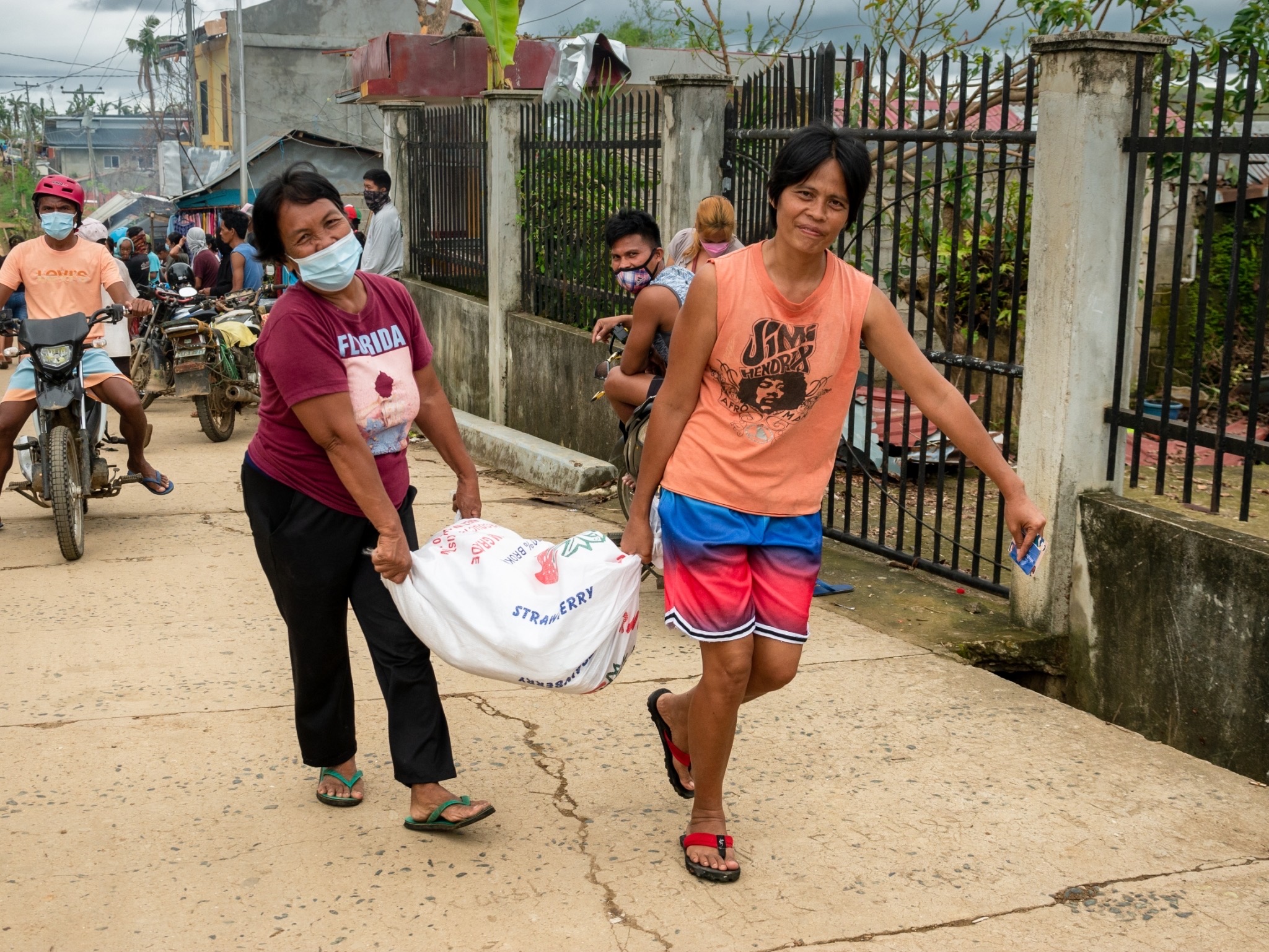 Women help each other lug their rice relief home. 【Photo by Michael Sanchez】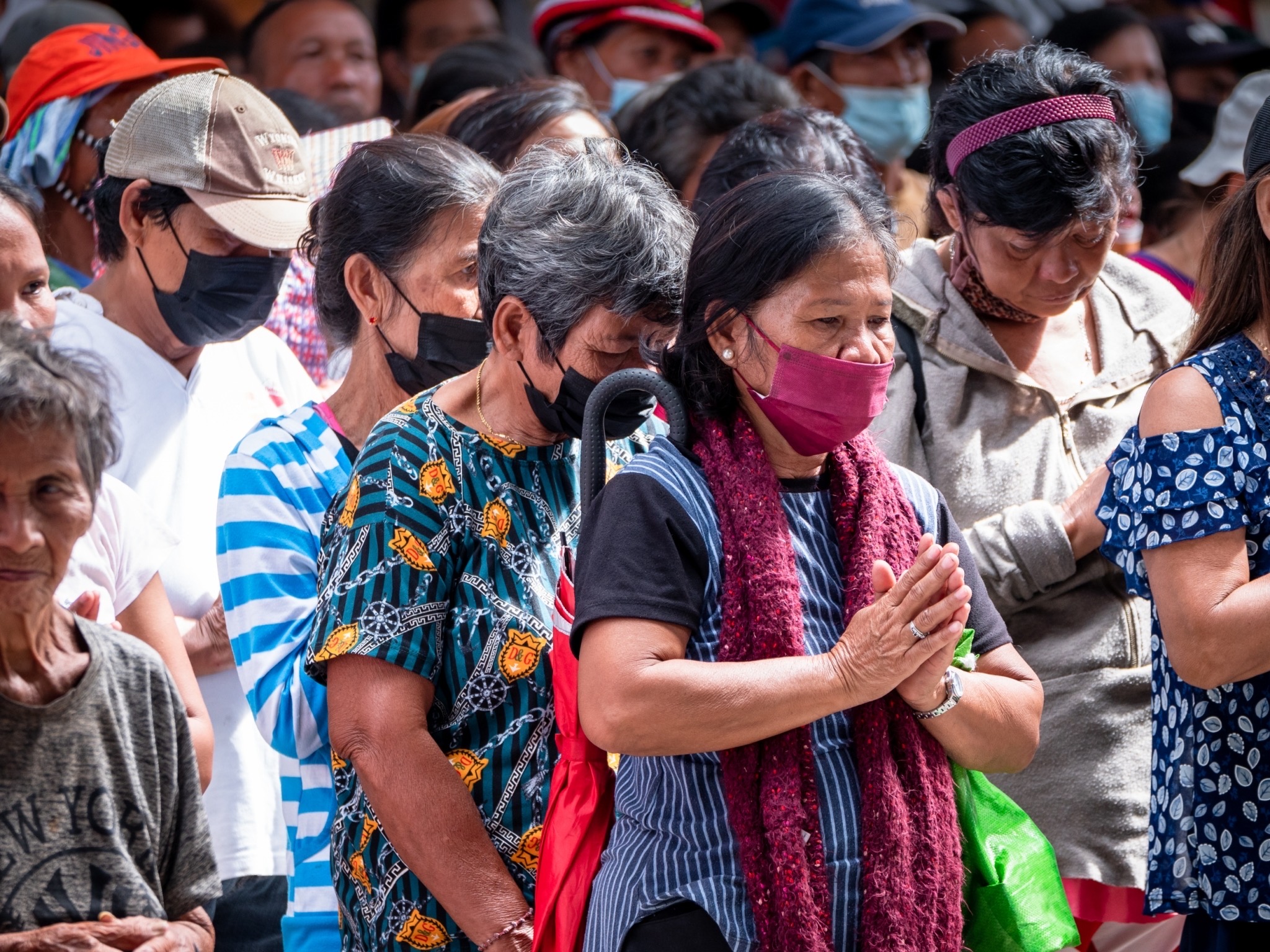 Rice relief operations begin with a program that introduces beneficiaries to the Tzu Chi Foundation. Participants are also invited to pray for blessings and peace. 【Photo by Daniel Lazar】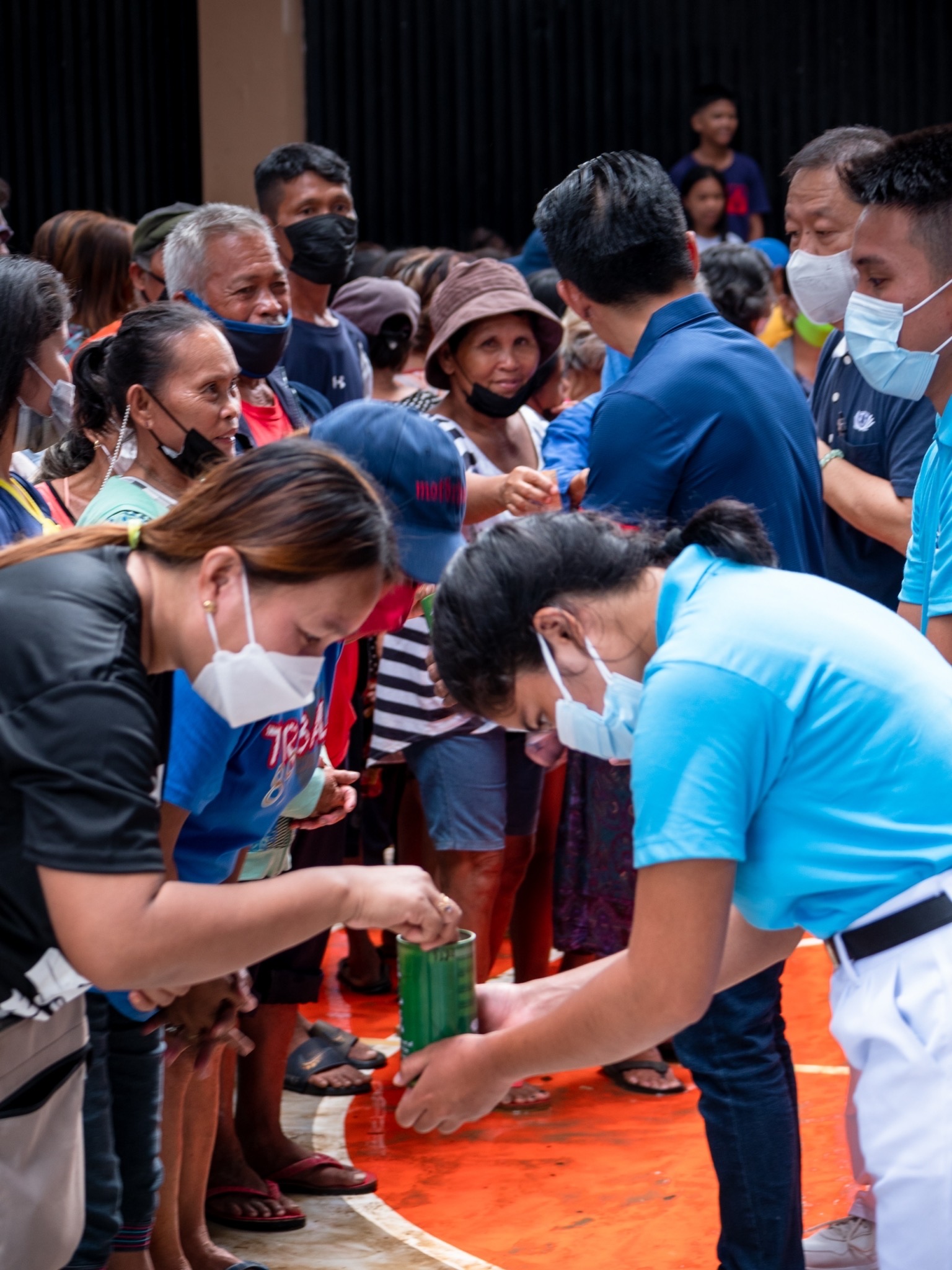 A beneficiary drops her pledge into Tzu Chi's coin bank. Any amount is welcome as it contributes to helping others in need. 【Photo by Daniel Lazar】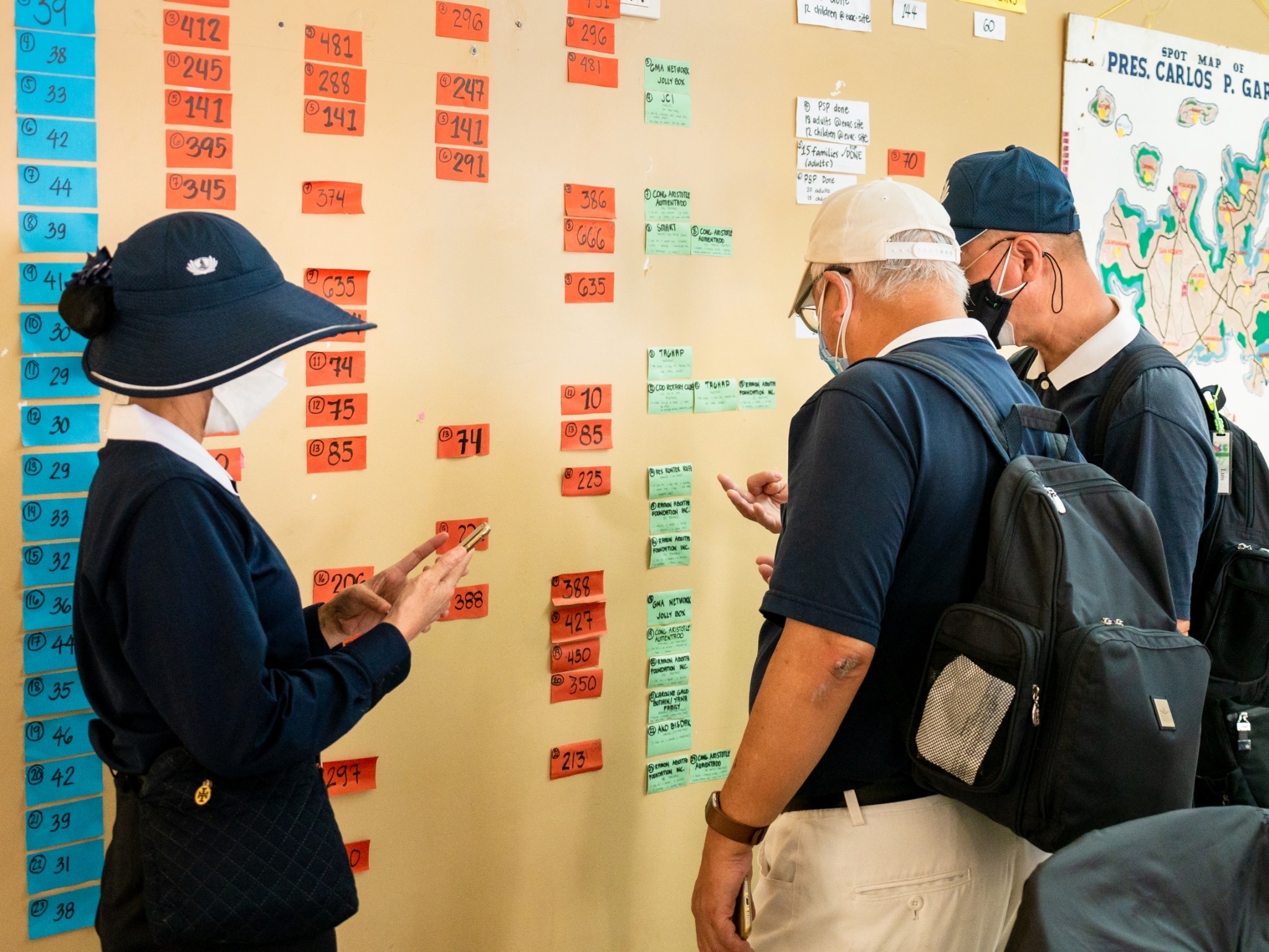 Volunteers check on the number of recipients in the mayor's office. 【Photo by Daniel Lazar】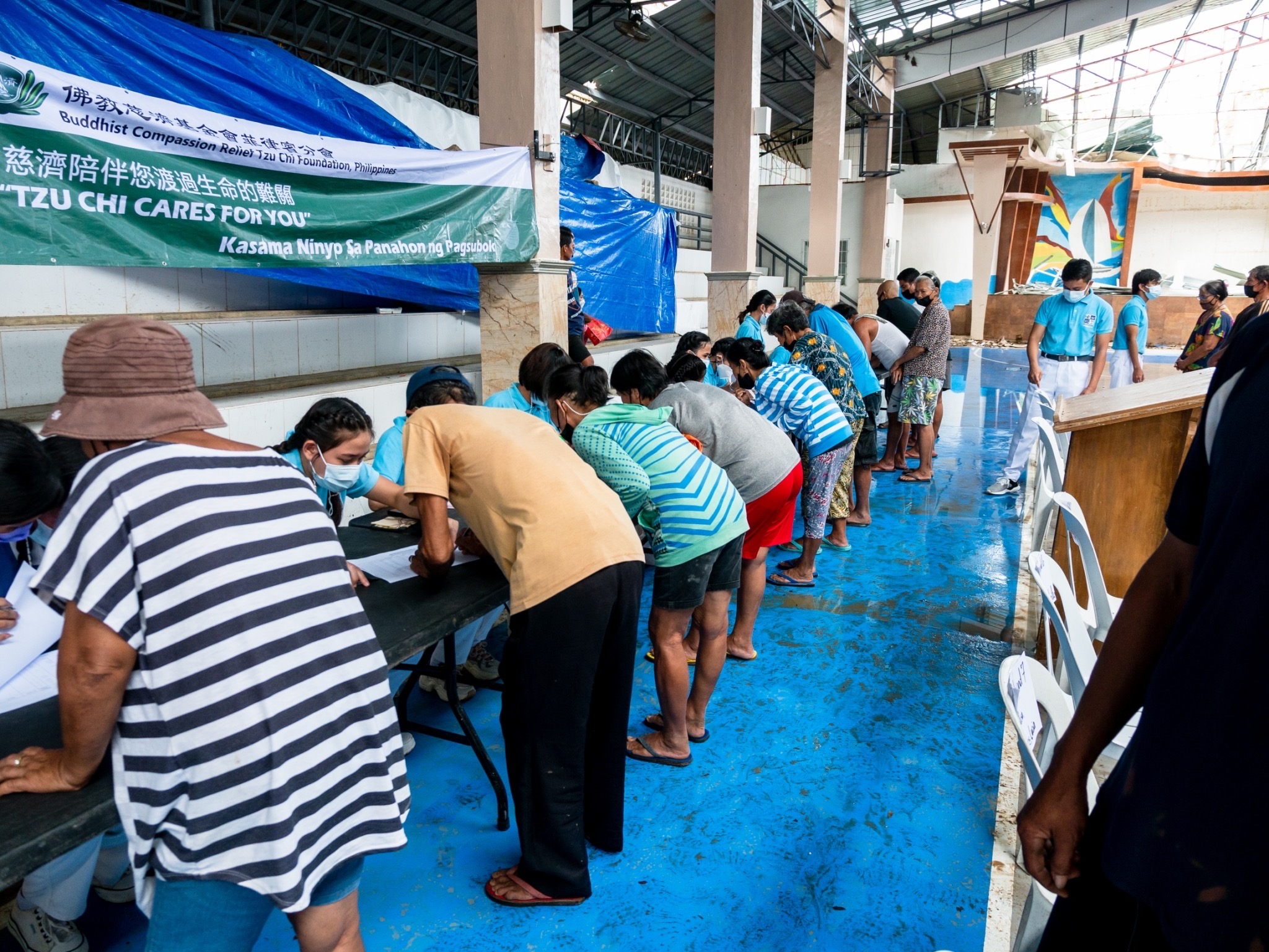 Beneficiaries present their Relief Distribution Family Card to volunteer scholars to claim their rice relief. 【Photo by Daniel Lazar】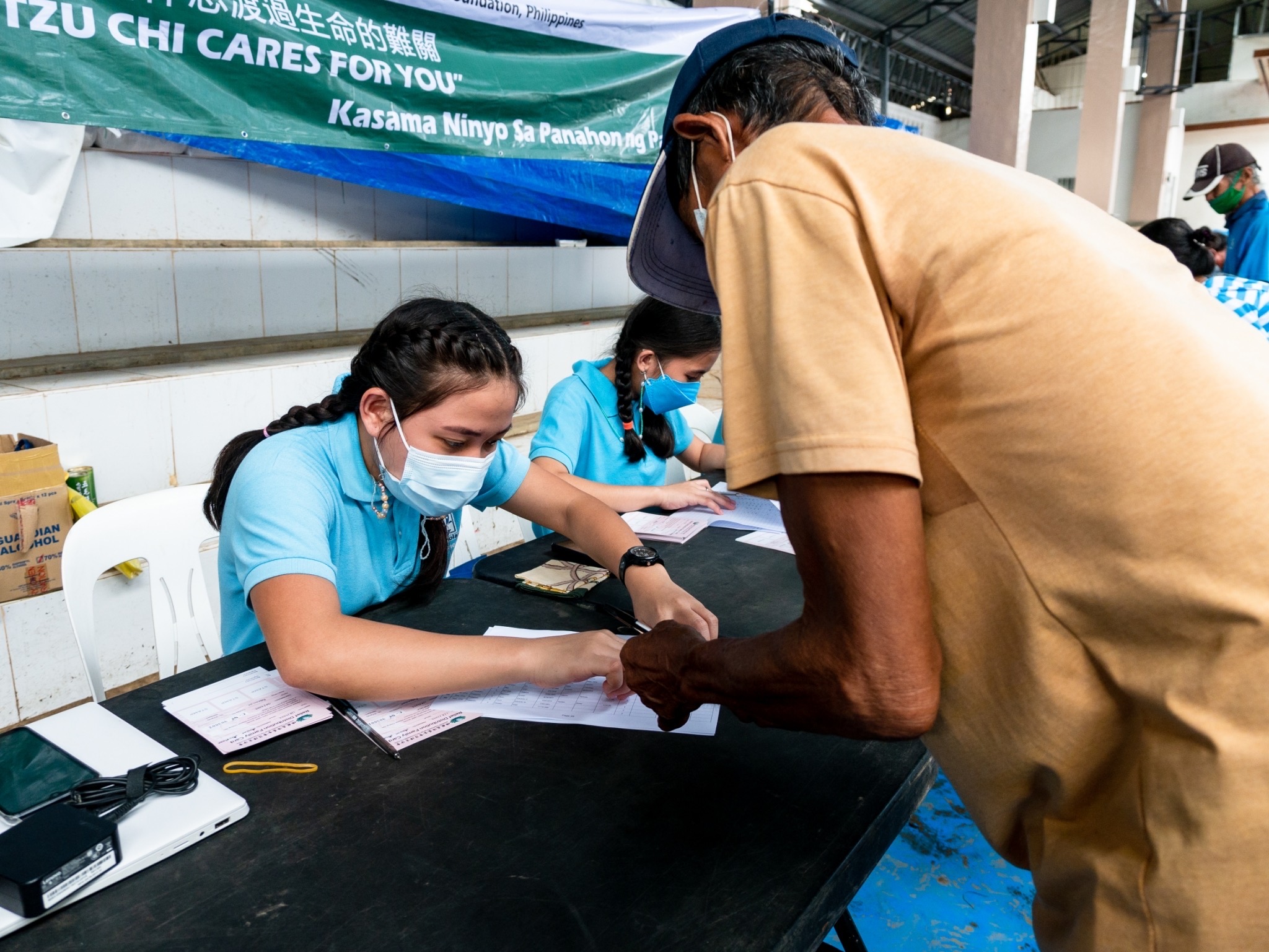 A volunteer scholar assists a beneficiary in claiming his rice relief. 【Photo by Michael Sanchez】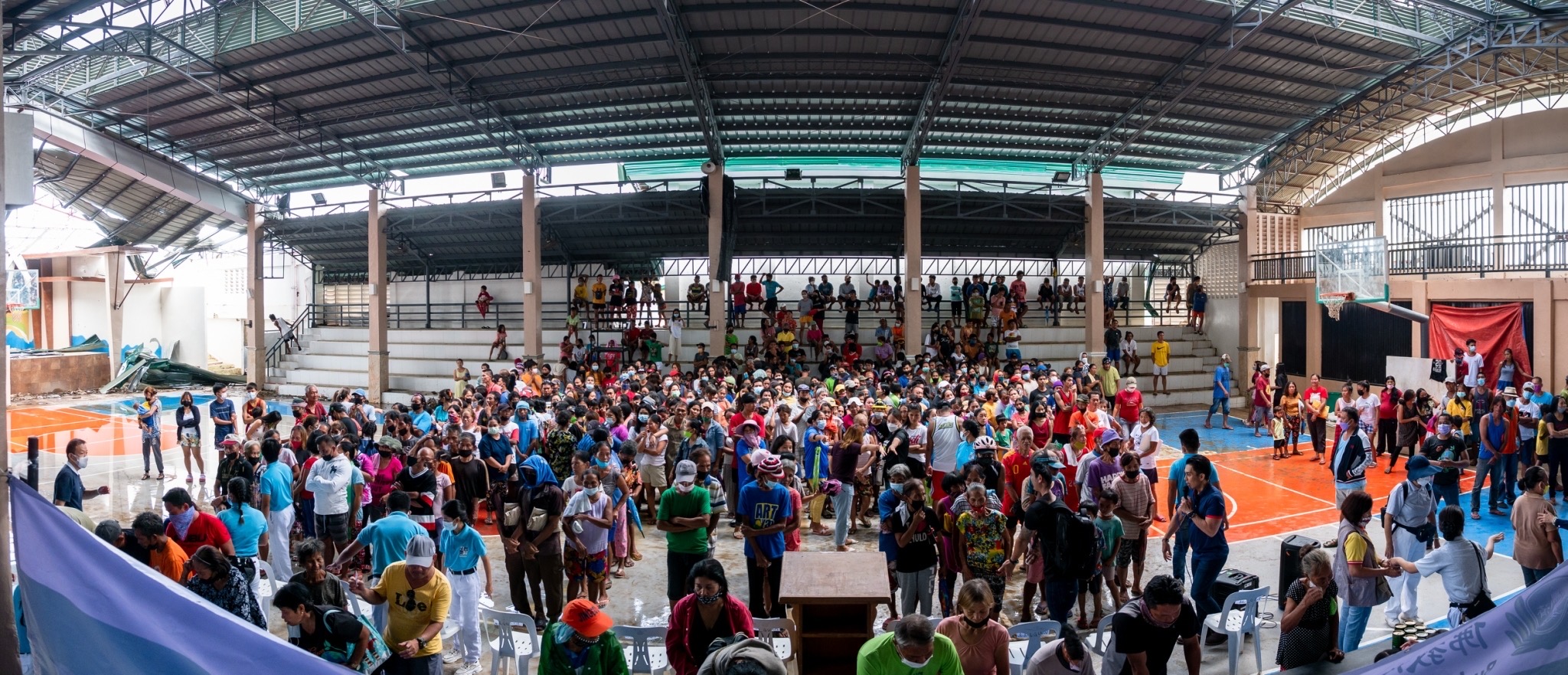 CPG beneficiaries converge in a covered court whose roof was partly destroyed by Odette. 【Photo by Daniel Lazar】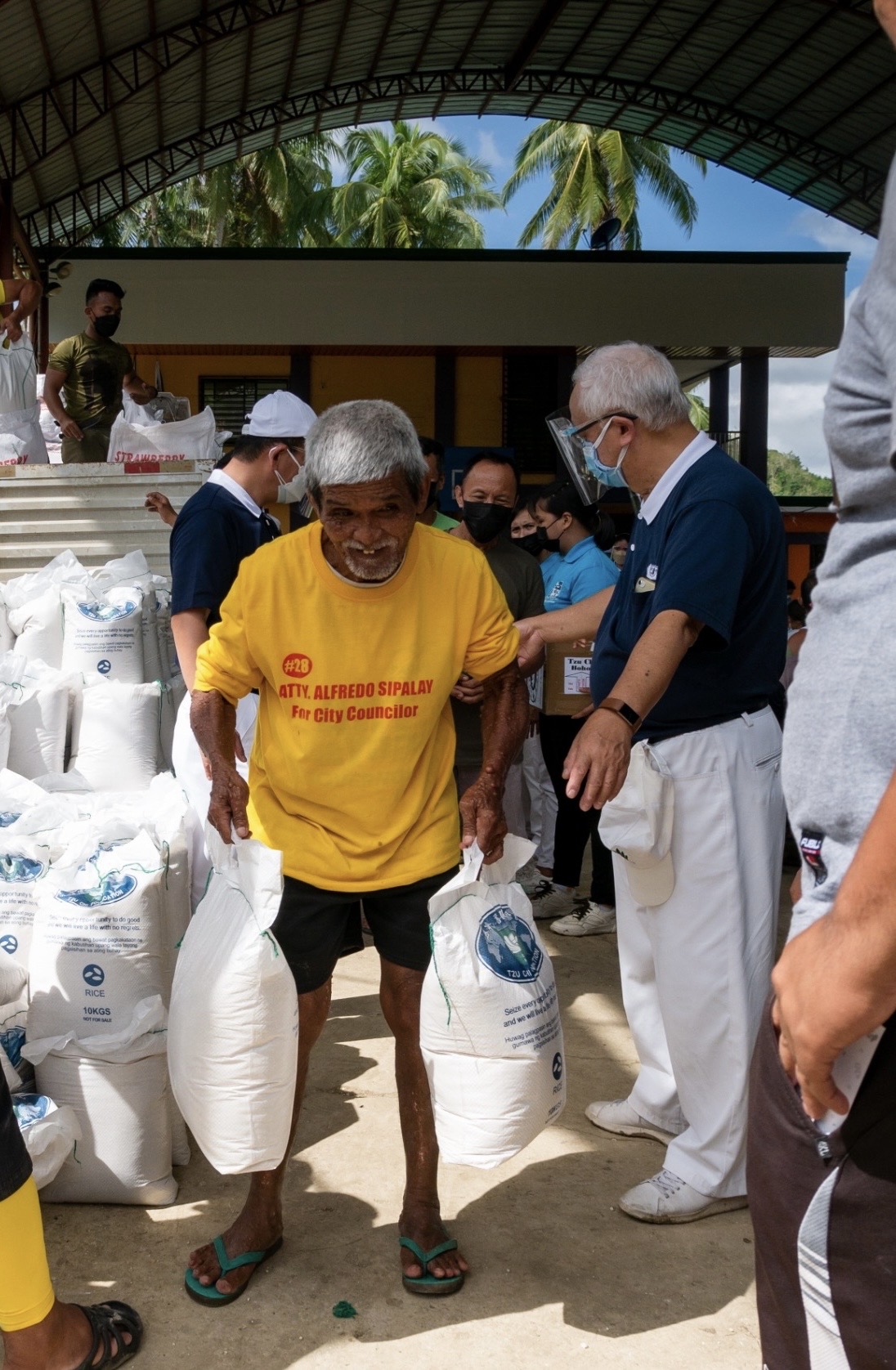 Tzu Chi volunteers are posted in various areas of the rice distribution process, guiding beneficiaries every step of the way. 【Photo by Daniel Lazar】
Go Back